#Singing…
"When I wake up in the morning
And the 'larm gives out a warning
I don't think I'll ever make it on time
By the time I grab my books
And I give myself a look
I'm at the corner just in time to see the bus fly by
It's alright 'cause
I'm saved by the bell
If the teacher pops a test
I know I'm in a mess
And my dog ate all my homework last nite
Riding low in my chair
She won't know that I'm there
If I can hand it in tomorrow, it'll be all right
It's alright 'cause
I'm saved by the bell
It's alright 'cause
I'm saved by the bell
It's alright 'cause
I'm saved by the
It's alright 'cause
I'm saved by the
It's alright 'cause
I'm saved by the bell"
What's up preppies??? Let's take a trip down memory lane to the year 1989, shall we?! I was 6 and the coolest show, Saved by the Bell, had officially hit the air ways! For 4 years, I learned fashion, the lingo and how to be "cool" from Zach, Kelly, Lisa, Slater and the entire crew. I couldn't wait to hang out at the Max with my teenage friends and go to parties! Ahhh… those were the good old days!
I am so excited to share the 9-piece Saved by the Bell Collection from LynbDesigns. Every polish is reminiscent of the bright neons and fun times at Bayside High School. And don't forget a new POTM will also be releasing, check it out!
Enjoy…
**All swatches are done using liquid latex peel off base coat, Matte Top Coat and glossy, QDTC. Swatch photos are taken using artificial lights.**
What's Up Preppies?
A neon teal base with blue to violet to indigo to copper shifting flakies and holo micro shreds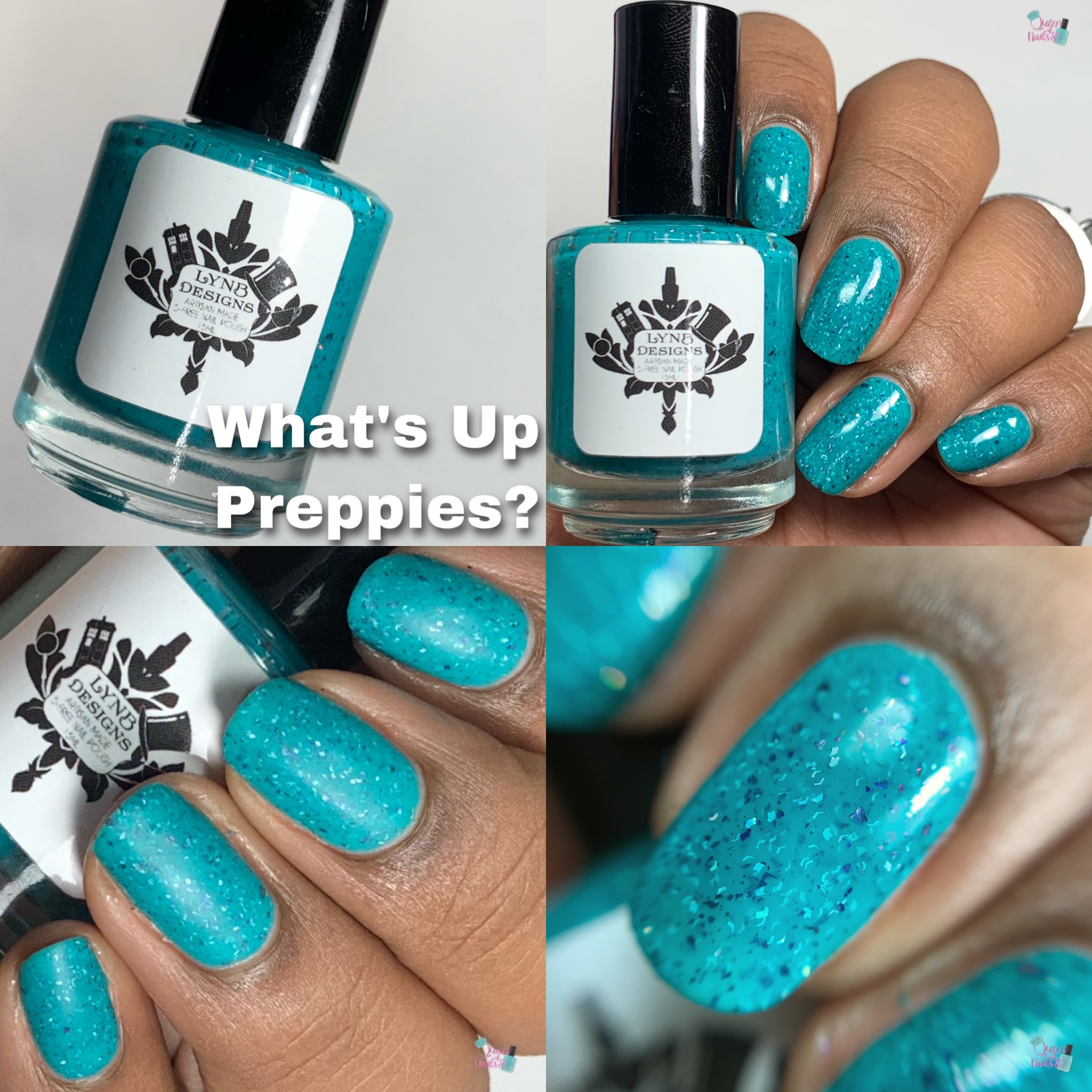 A Good Way to Kill Time
A neon watermelon base with hints of purple to pink shifting shimmer and gold irises this micro flakies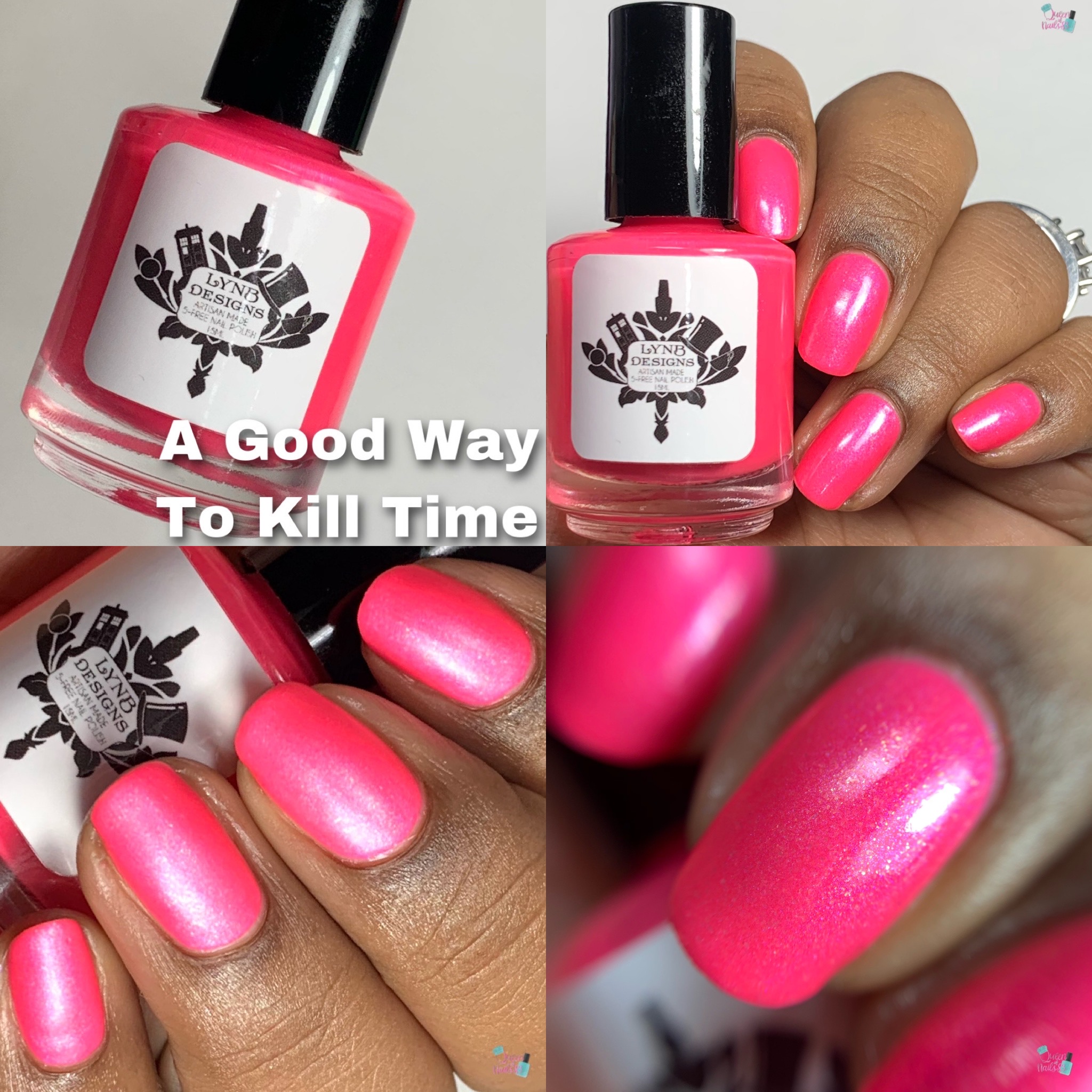 The Max
A pink neon base with red to gold to green shifting flakies and blue to purple shifting iridescent flakies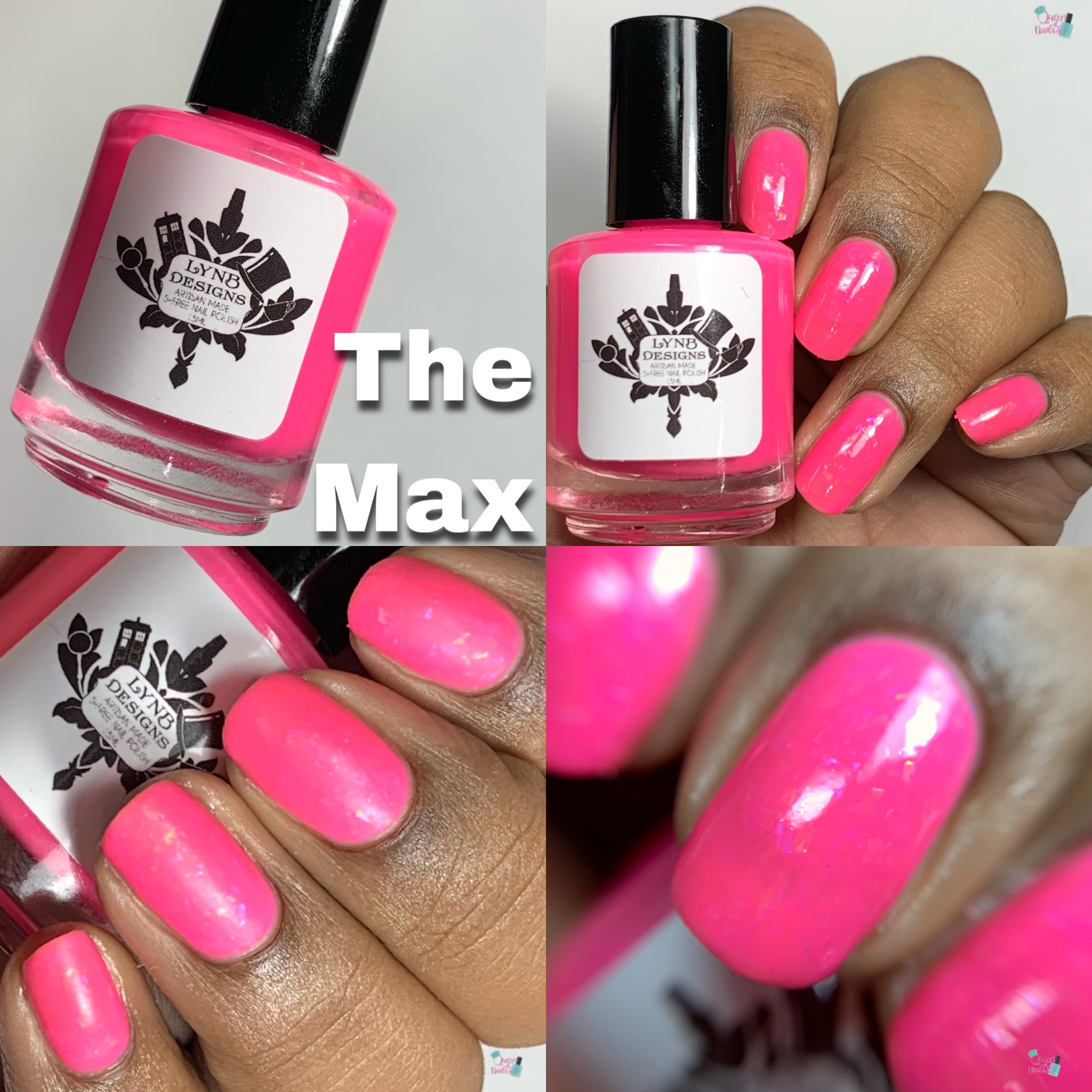 Go to Class, Learn Something (T)
A black to clear thermal with a rainbow of neon glitters and a touch of holo micro glitters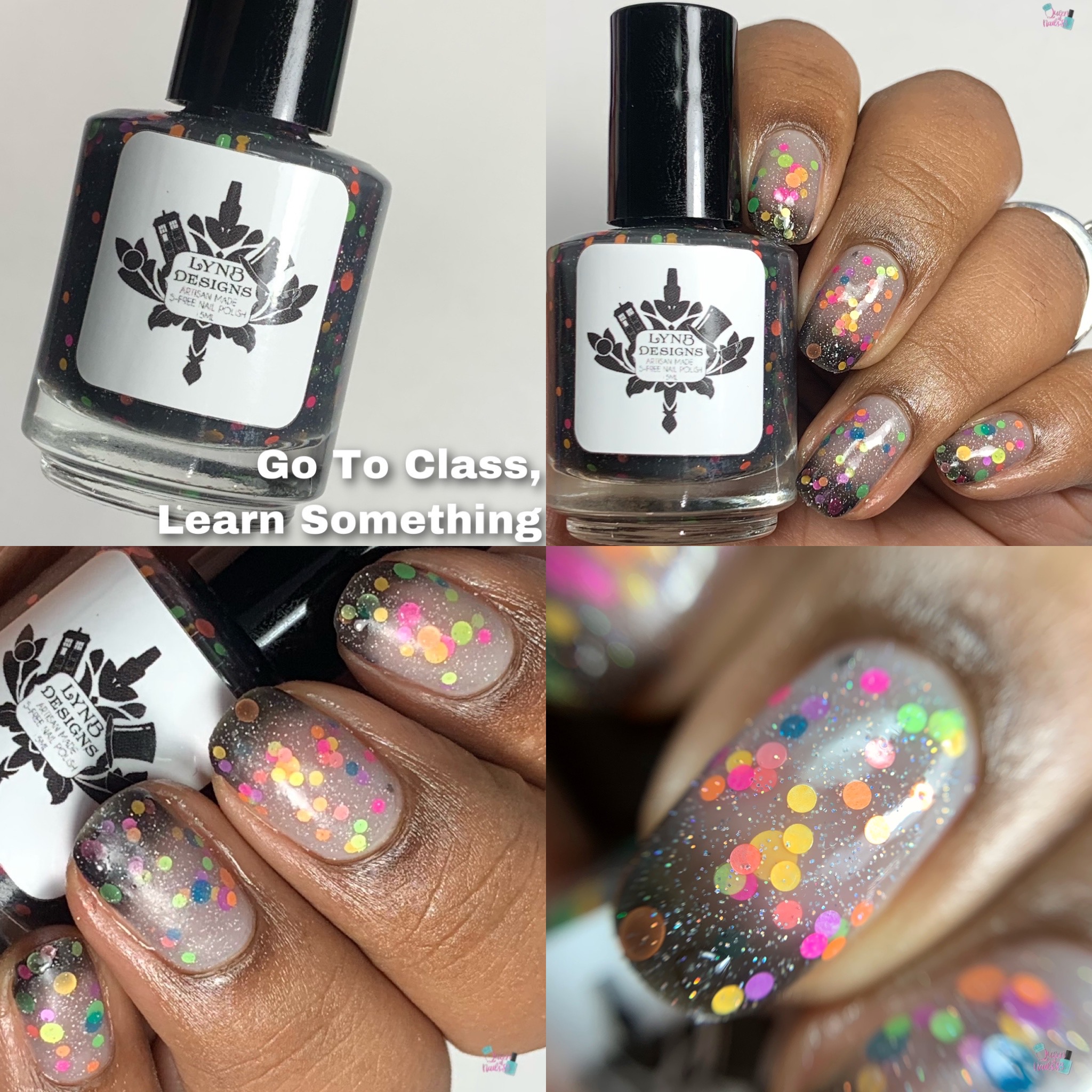 What Am I Mashed Potatoes?
A neon purple base with blue to green to pink shifting shimmer and accents of blue to green to gold shifting flakies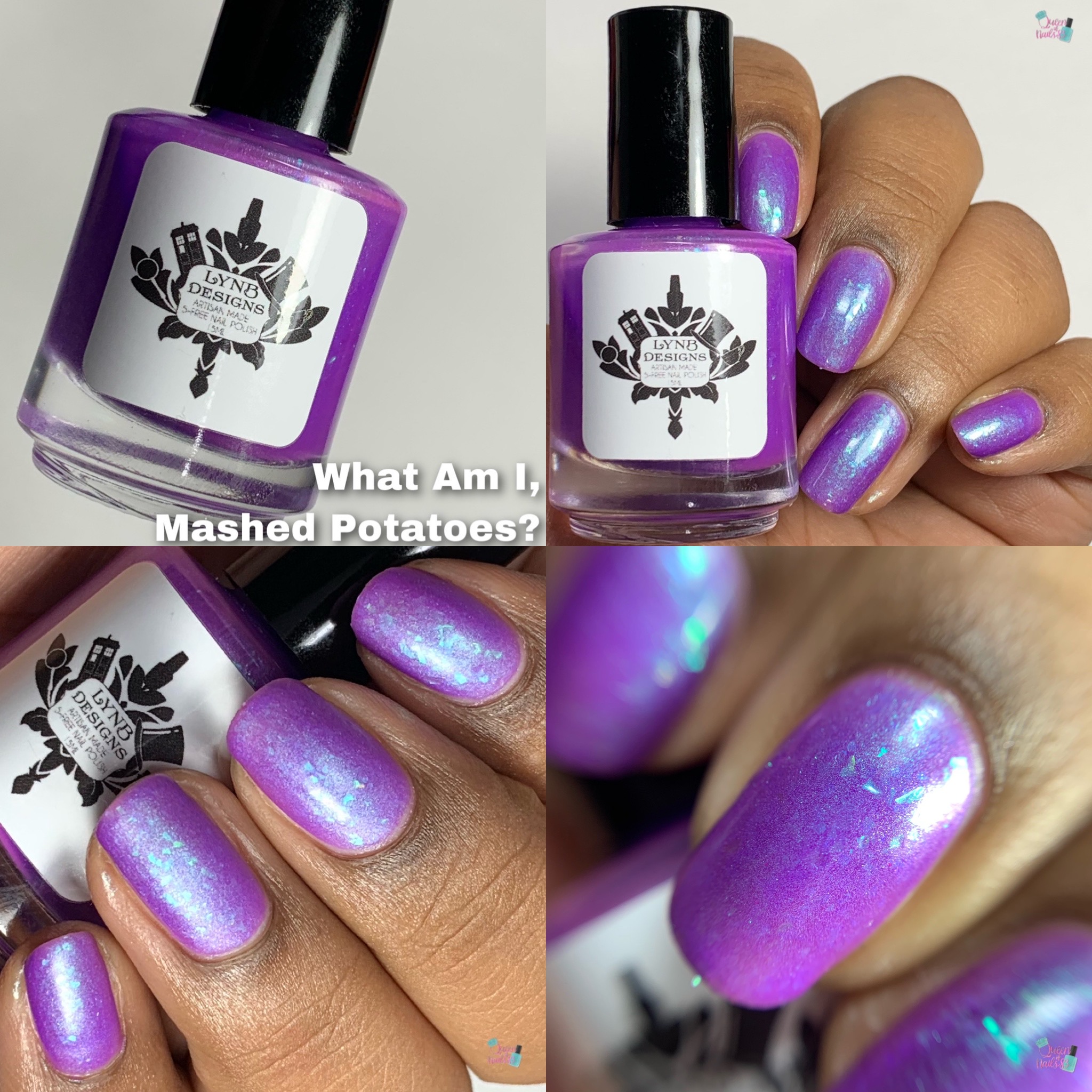 I Don't Even Trust Myself
A neon green base filled with violet to pink to gold shifting shimmer and micro holo sparkle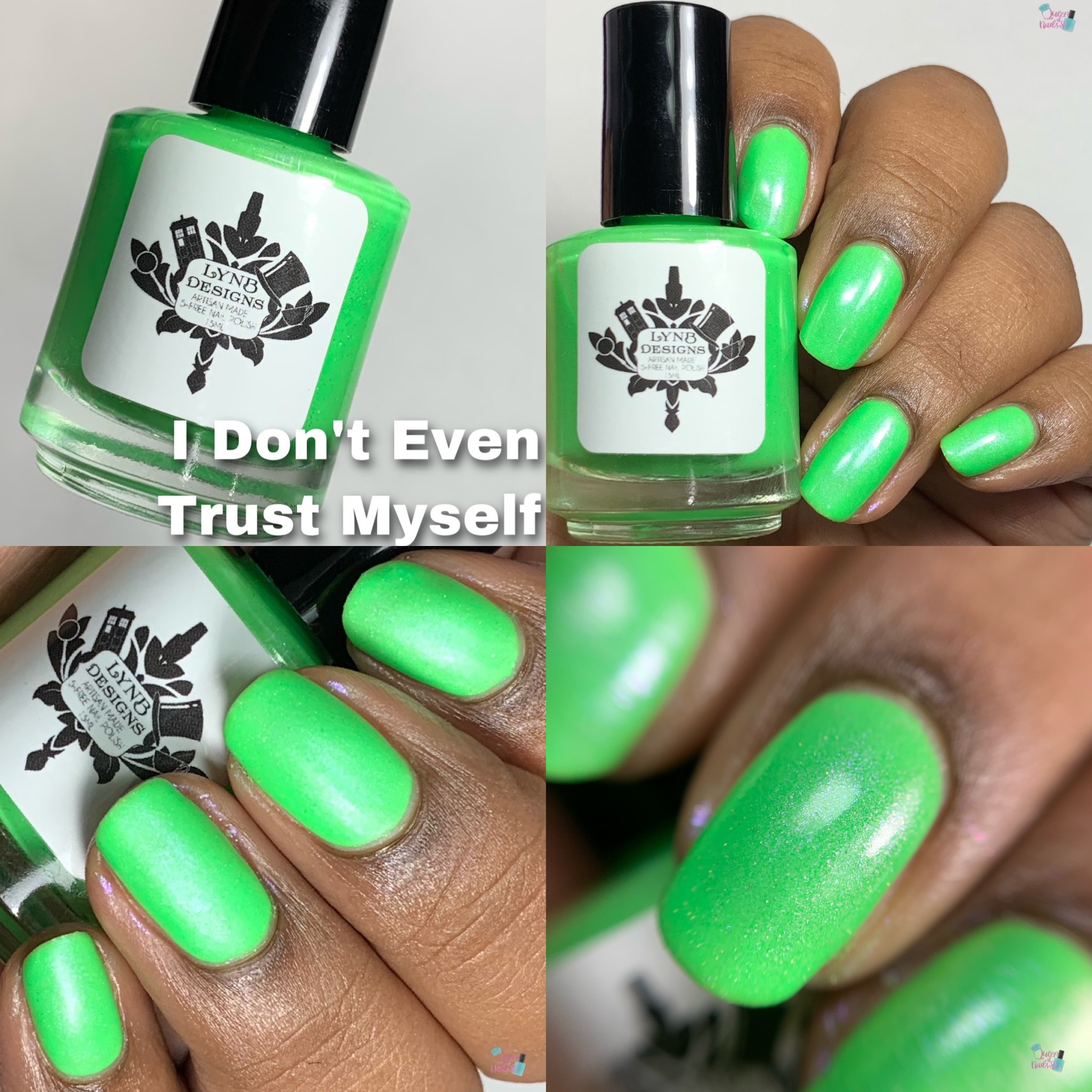 You Think I Went Overboard?
A neon yellow with violet to pink to blue shifting shimmer and rose tinted iridescent flakies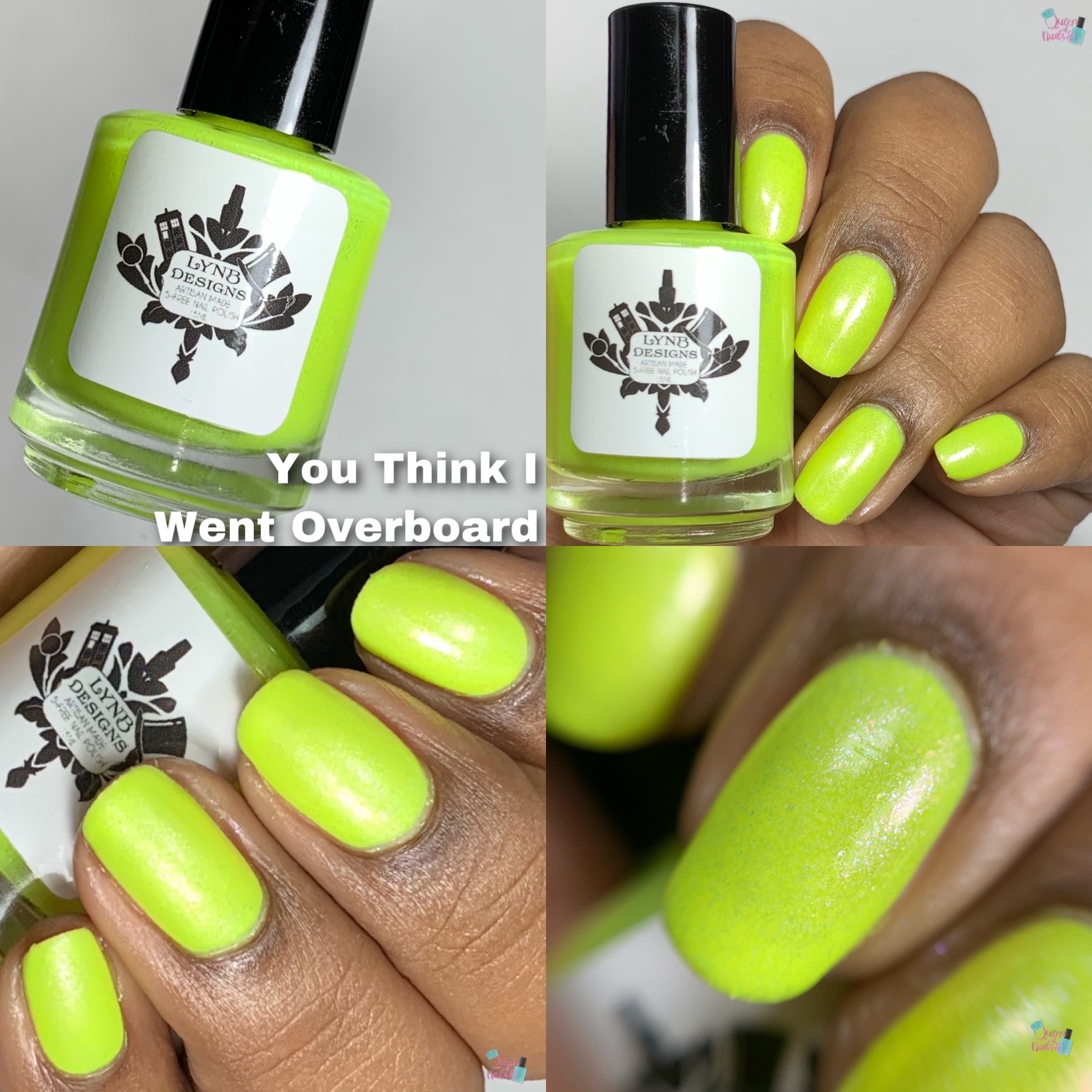 Zach Morris Is Trash
An orange neon base with orange to pink to gold shifting flakies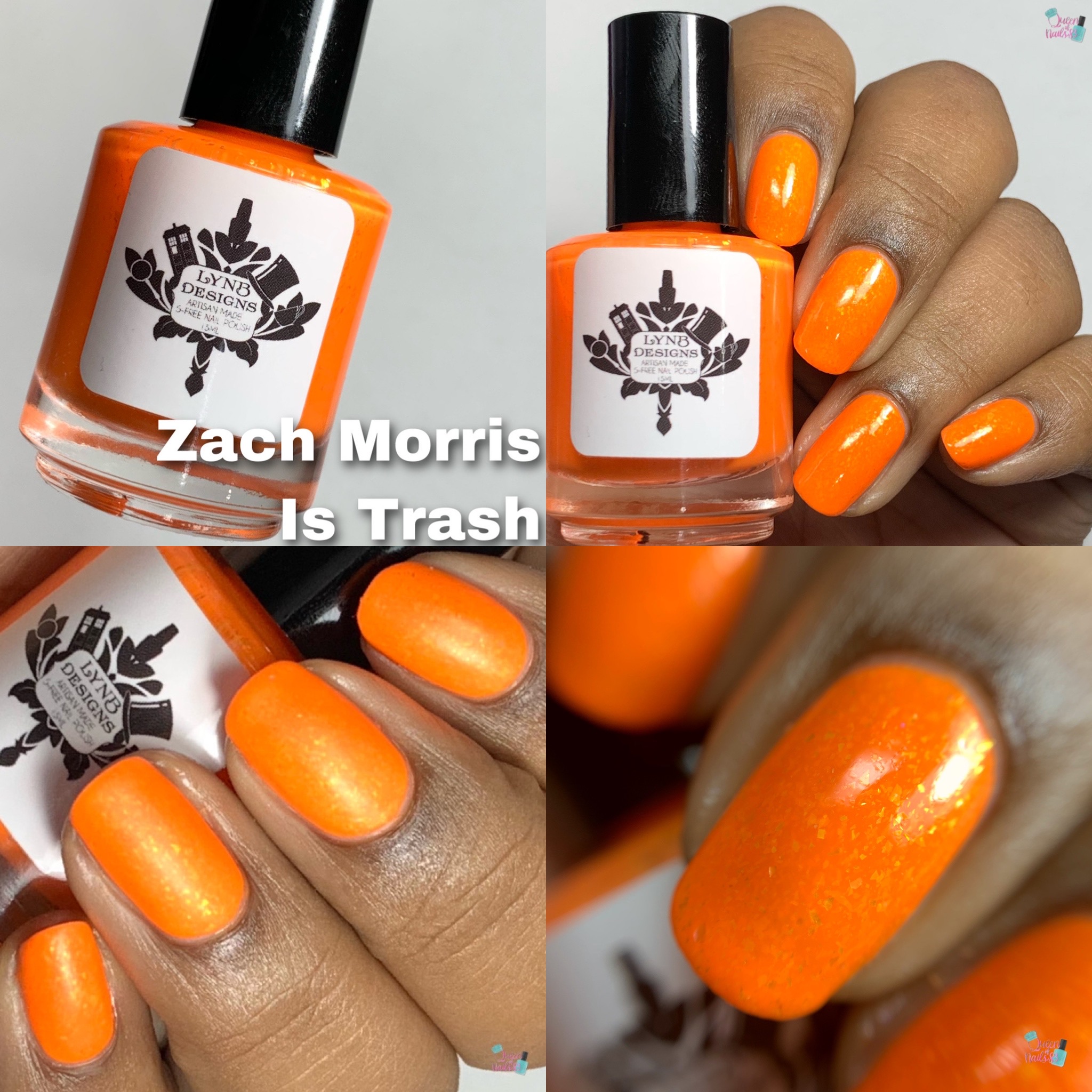 You Really are a Bozo (T)
A blue to clear thermal with violet to red to purple to orange shifting flakies and cosmic holo shimmer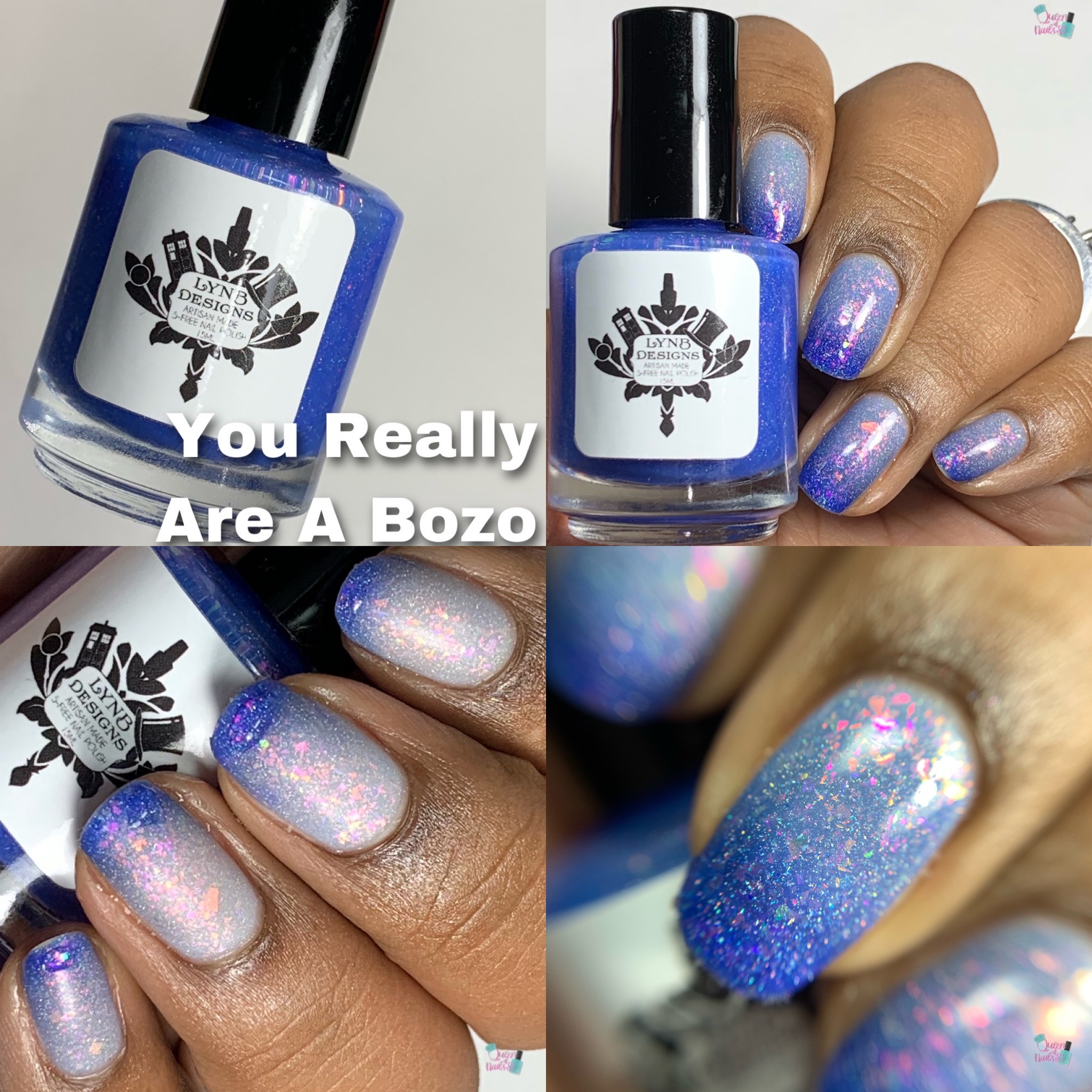 June 2020 POTM
There Is No Good And Evil, There Is Only Power
A deep purple jelly with red to orange to copper to gold shifting shimmer and holo micro shreds and pink to gold shifting flakies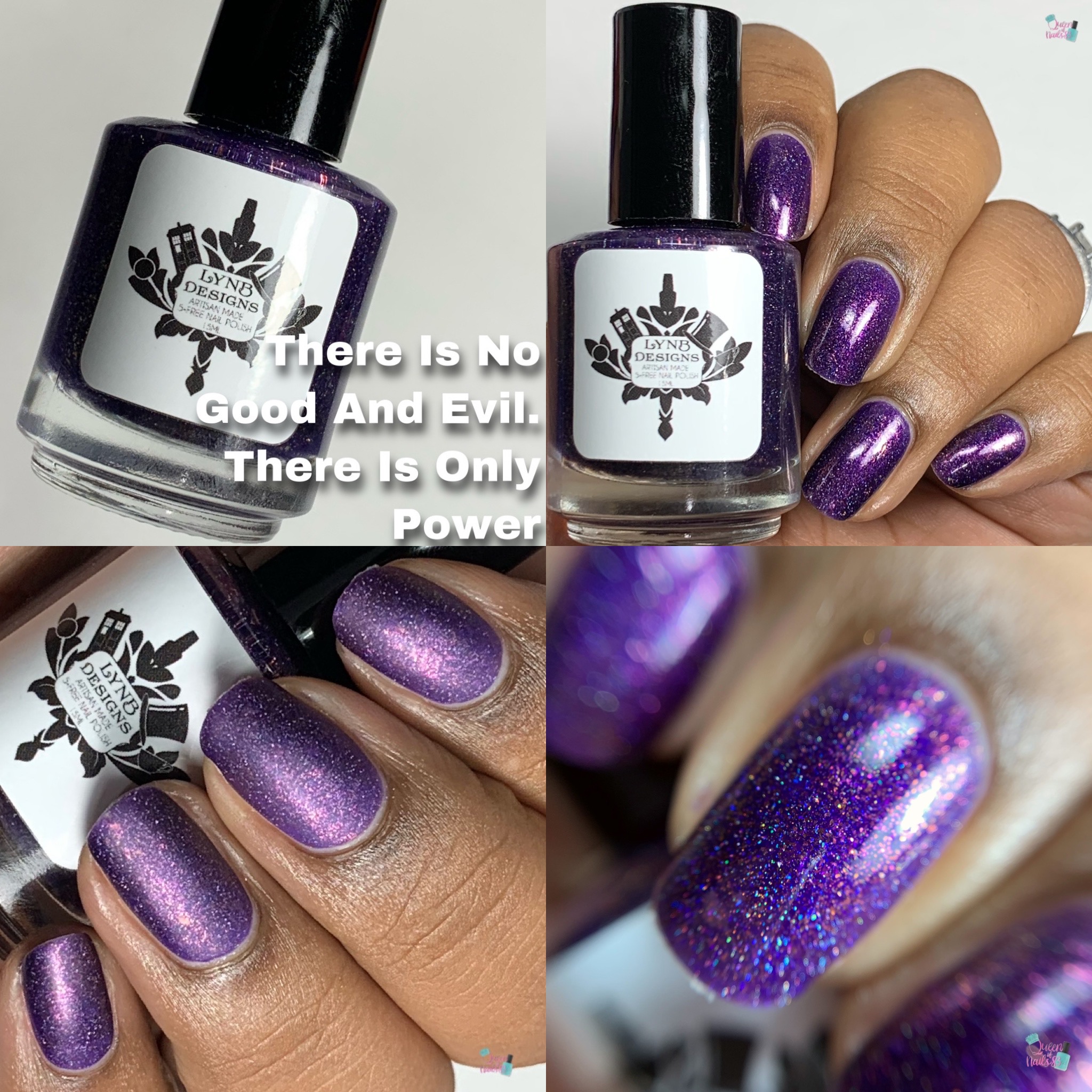 LynB Designs – Saved by the Bell Collection and June 2020 POTM
Opacity: swatches shown in 2 thin coats
Discount: use code TRASH for half off all polish through the 16th
Price: $10/each
Availability: Friday, June 12th at noon EST
LynB Designs
*Like, Comment and Subscribe*
Eat, Laugh, Polish, Repeat
Queen of Nails 83
💕