Hey Sugas!!! I try not to be someone that diagnoses myself but every now and then I become Dr. WebMD. I believe I suffer from acute insomnia…lol. Last night (7/8), I fell asleep at 11:30pm (ish) and I was right back up this morning at 12:29am. Here I am wide awake, laying in bed with nothing to do except troll social media. Back and forth from Instagram to Facebook to Snapchat to Tik Tok #repeat until about 4am when I made myself put down the phone. There I laid… tossing and turning…. tossing and turning. I'm not sure what time I finally dozed off but 7am came so soon and I had to get up to start my day.
BTW… if you have an non-pharmaceutical suggestions or tips on how to fall asleep and stay asleep, leave them in the comments. 
So here I am, 9:17am, writing this post. PSA…. I am not responsible for the spelling and grammatical errors in this post….lol! But I must share the highly anticipated part 2 collection of Big Number. This set included 9, yes 9, polishes that are guaranteed to love! I also have the July 2020 POTM!
Enjoy…
**All swatches are done using liquid latex peel off base coat, Matte Top Coat and glossy, QDTC. Swatch photos are taken using artificial lights.**
Right Here in River City
A white crelly base with matte glitters in various sizes and in shades of teal, blue, yellow, and pink with hints of holo sparkle and black and white shreds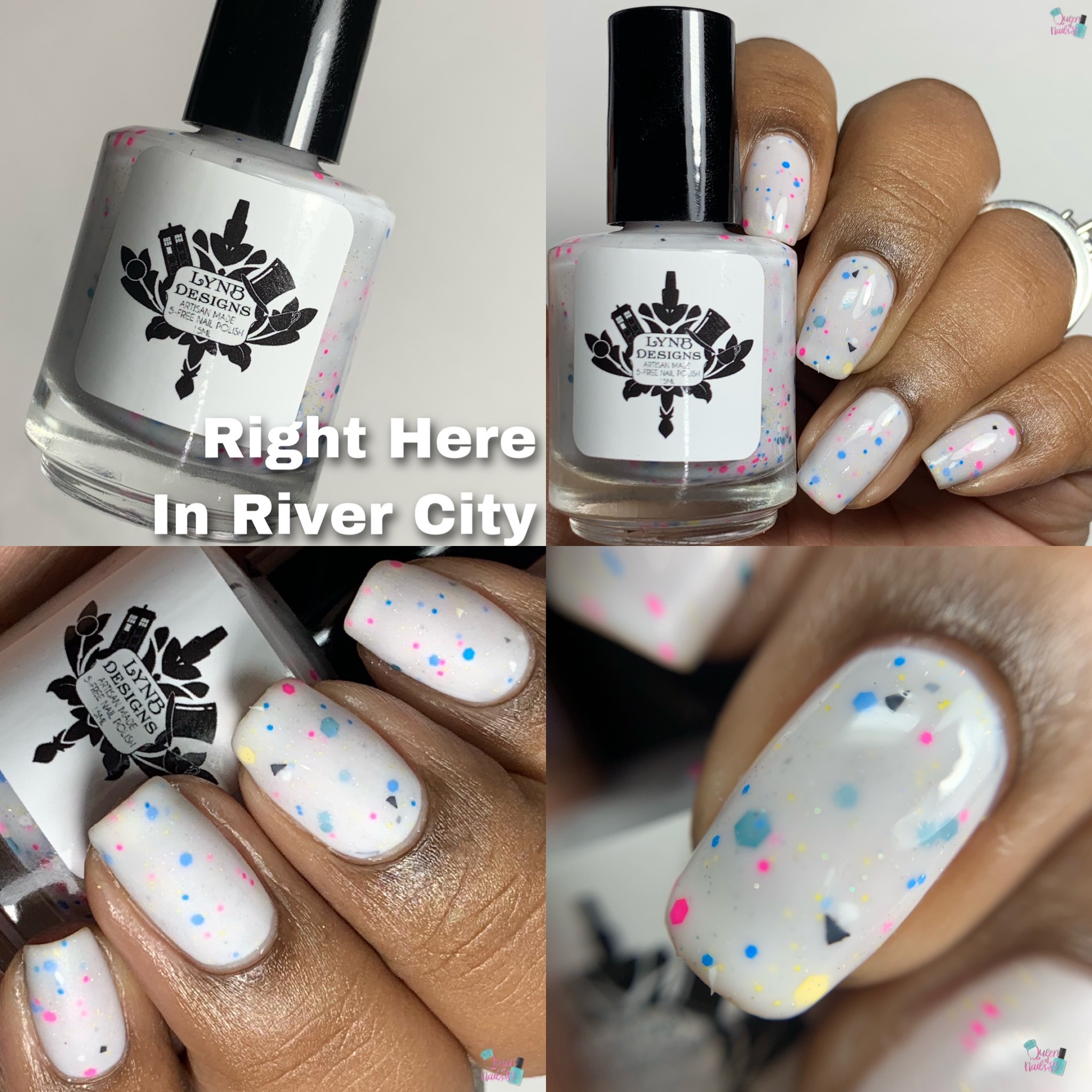 My Favorite Things
A pastel spring green crelly with gold to copper to silver shifting UCC flakies and blue to green shifting shimmer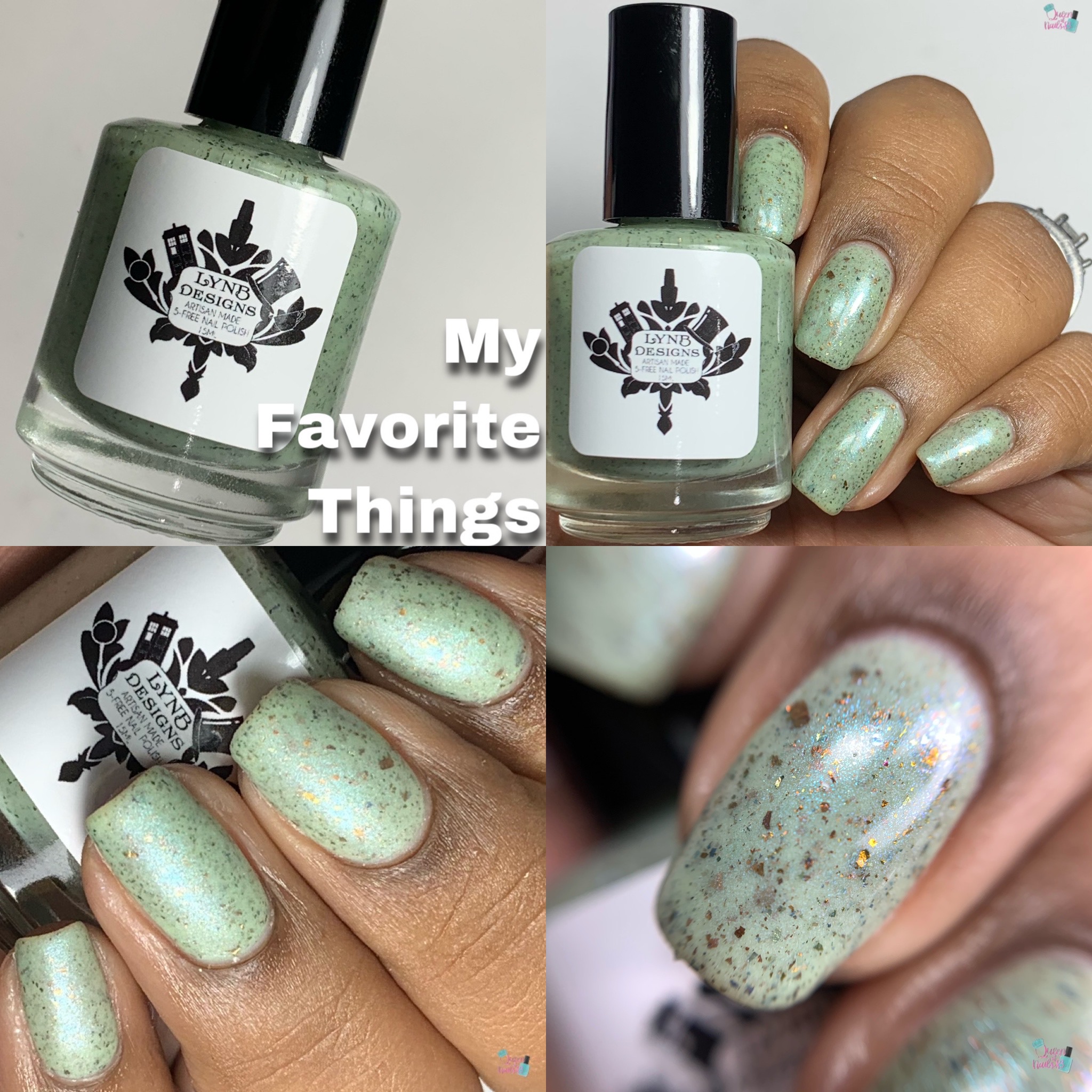 A Little Nonsense (T)
A purple to blue thermal base with red to gold to green shifting flakies and red to gold shifting shimmer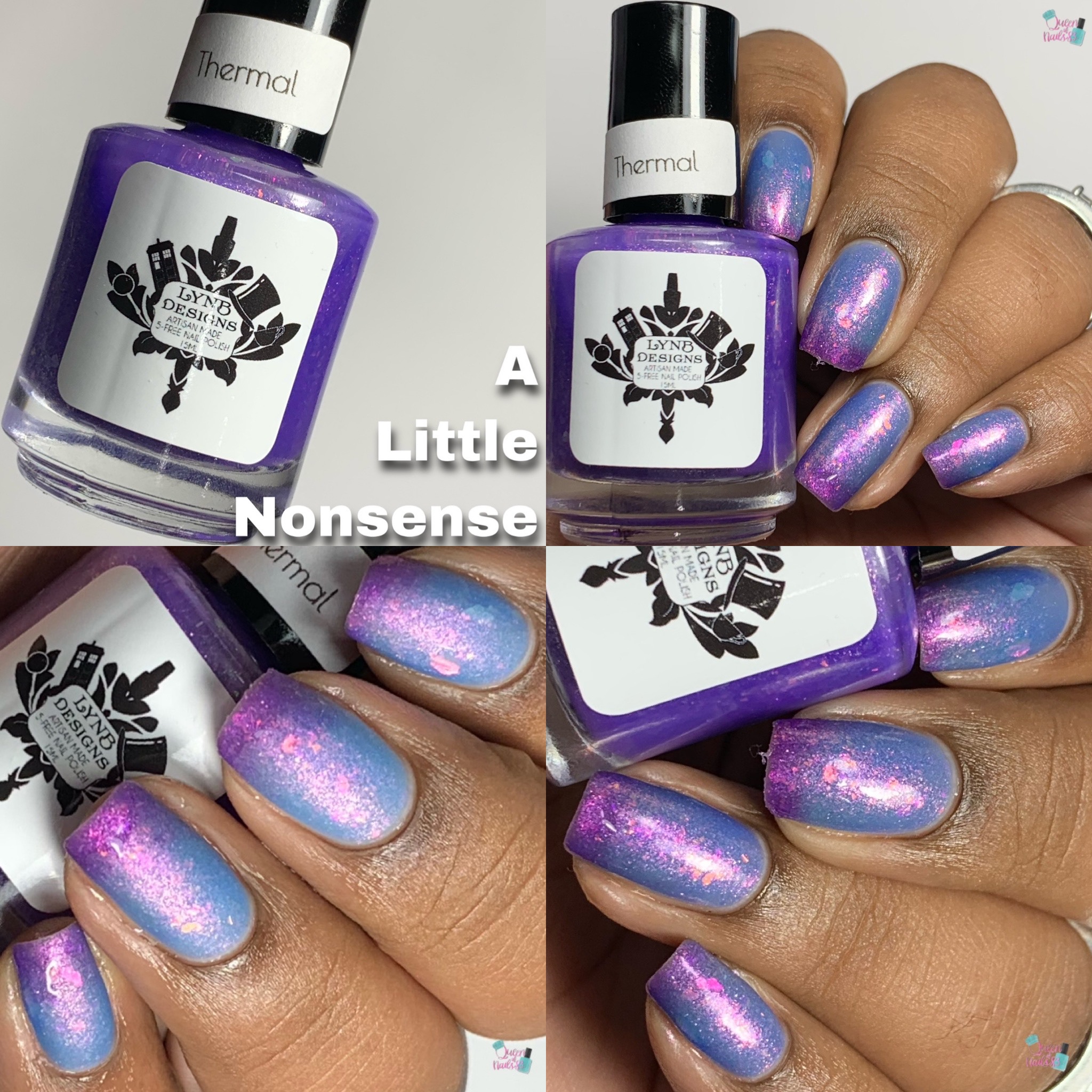 Maybe This Time
A maroon based multichrome that shifts from copper to red to violet to blue with added holo shimmer and flakies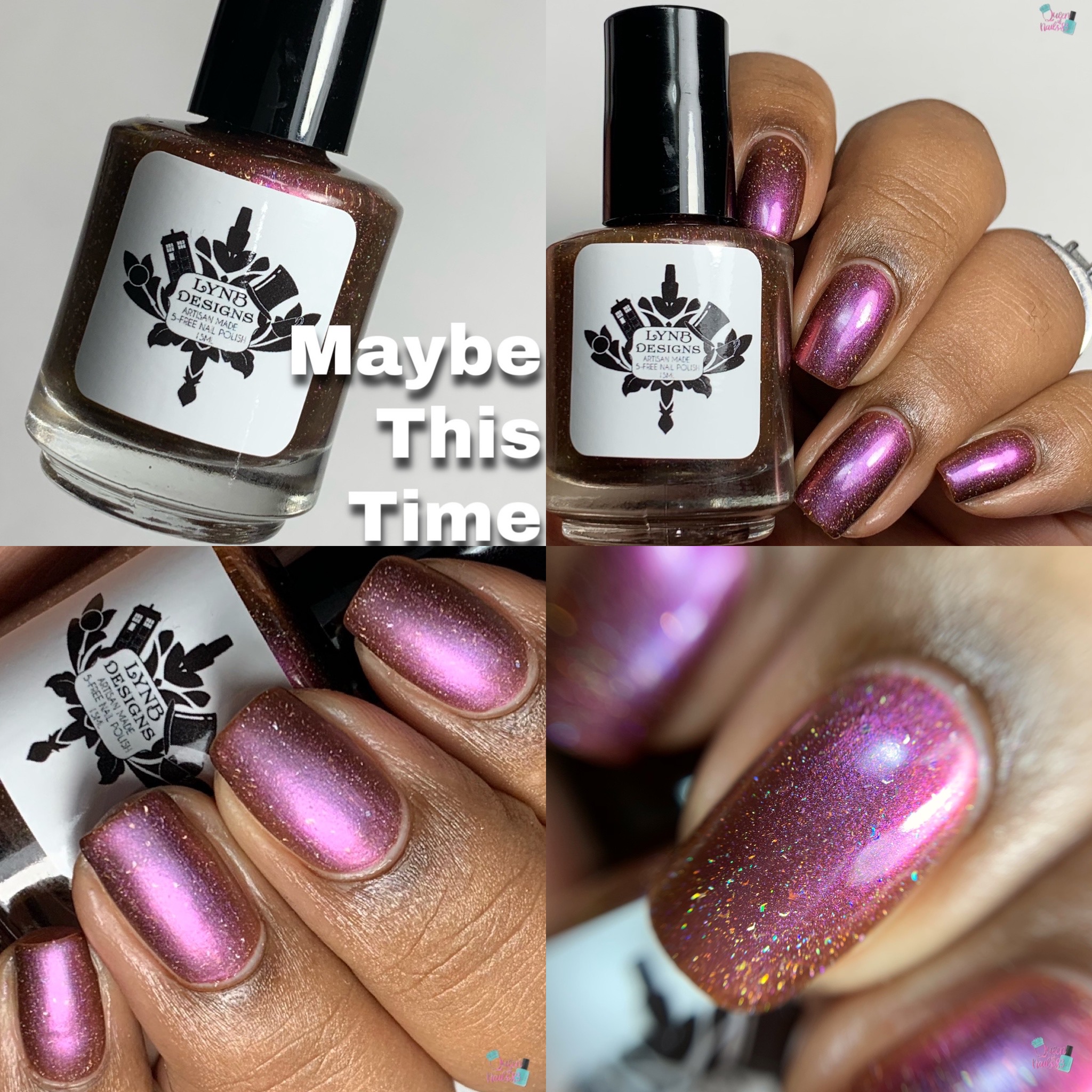 Diamonds Are Girls Best Friend
A sumptuous silver metallic base loaded with tons of linear holo, holo micro shreds, and silver galaxy holo with turquoise shimmer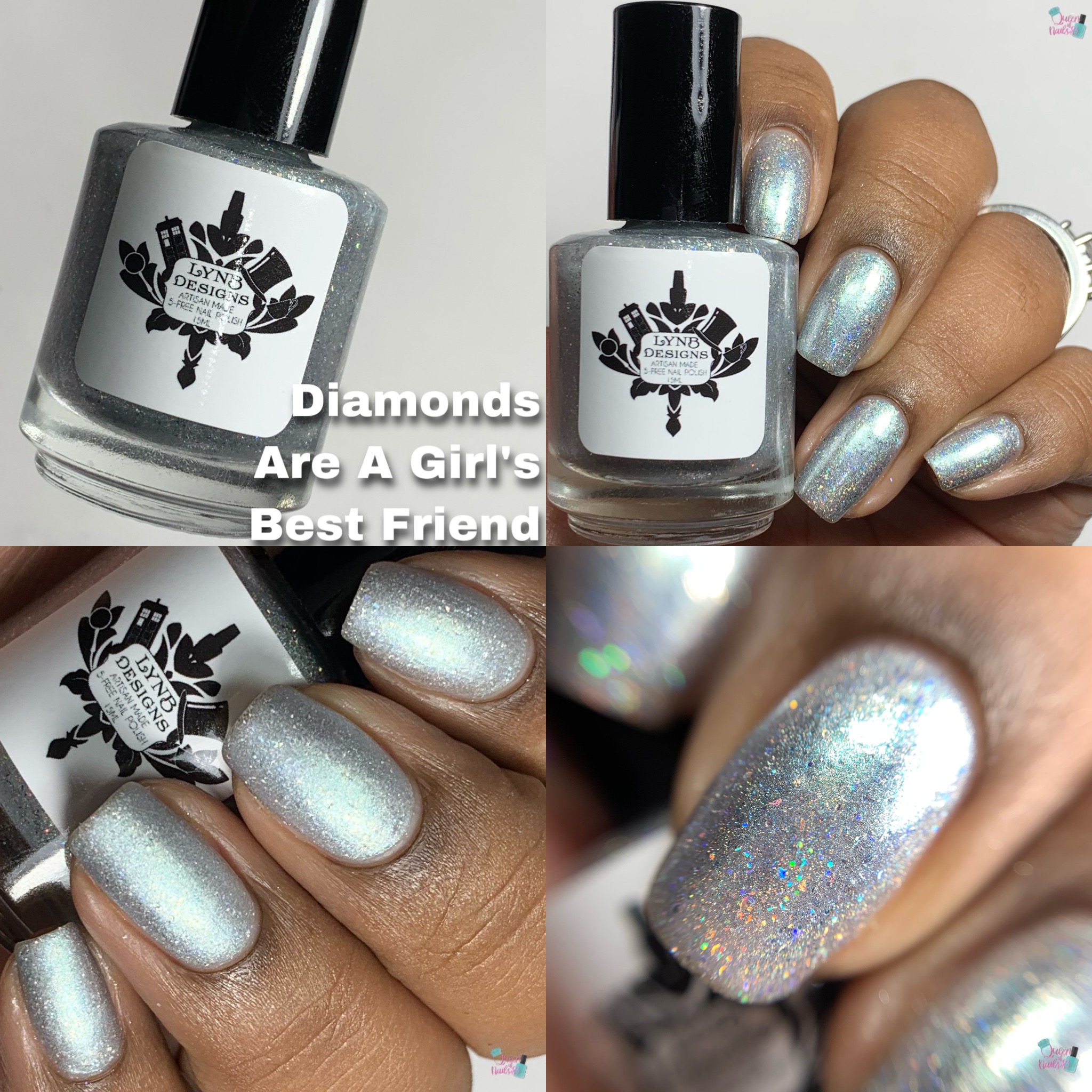 Here We Go Again
A sky blue crelly with hints of tiny green iridescent flakies and a mix of lavender, green, pink, and blue matte glitters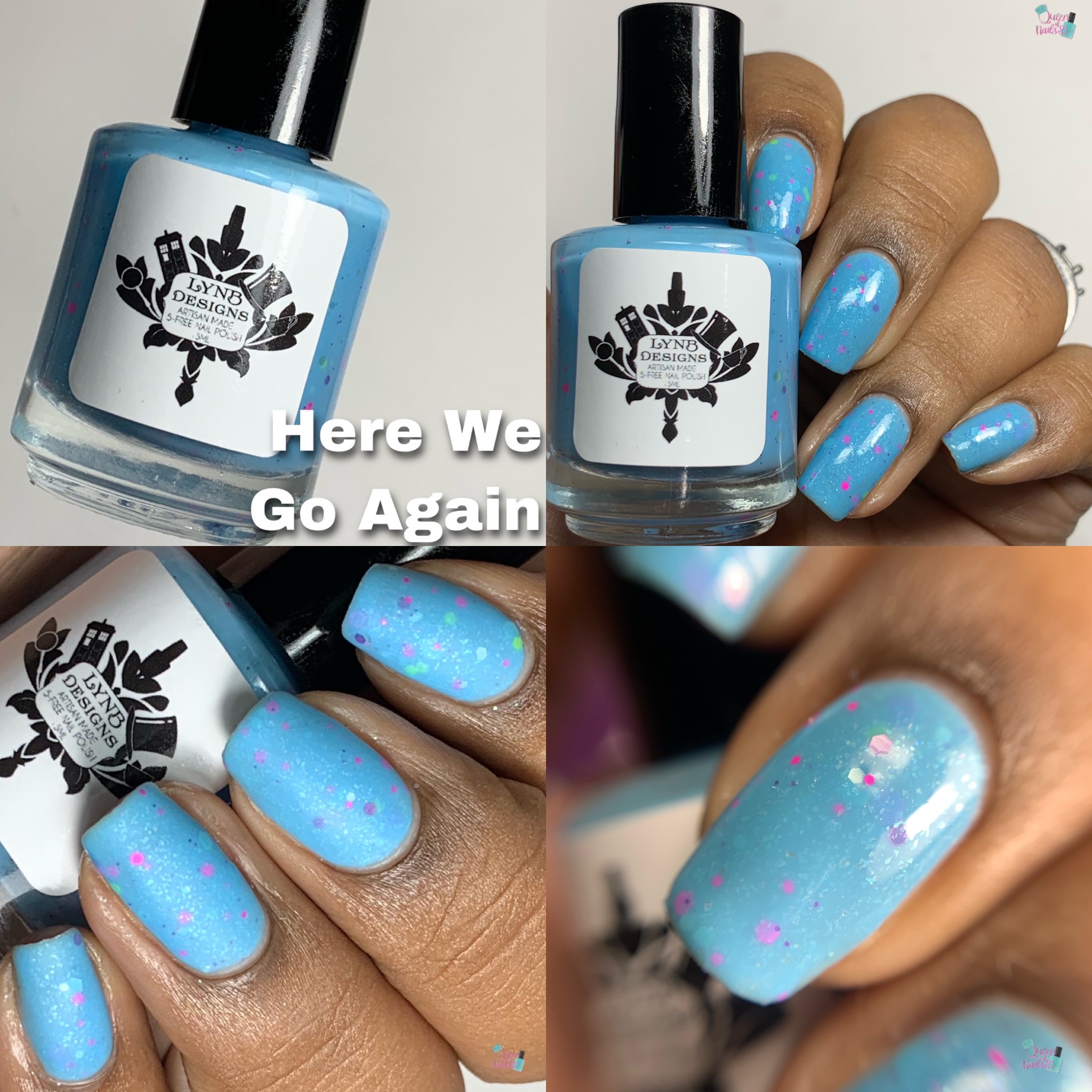 Sincerely, Me (T)
A blue to white thermal base with purple shimmer and turquoise to purple to blue to pink shifting UCC flakies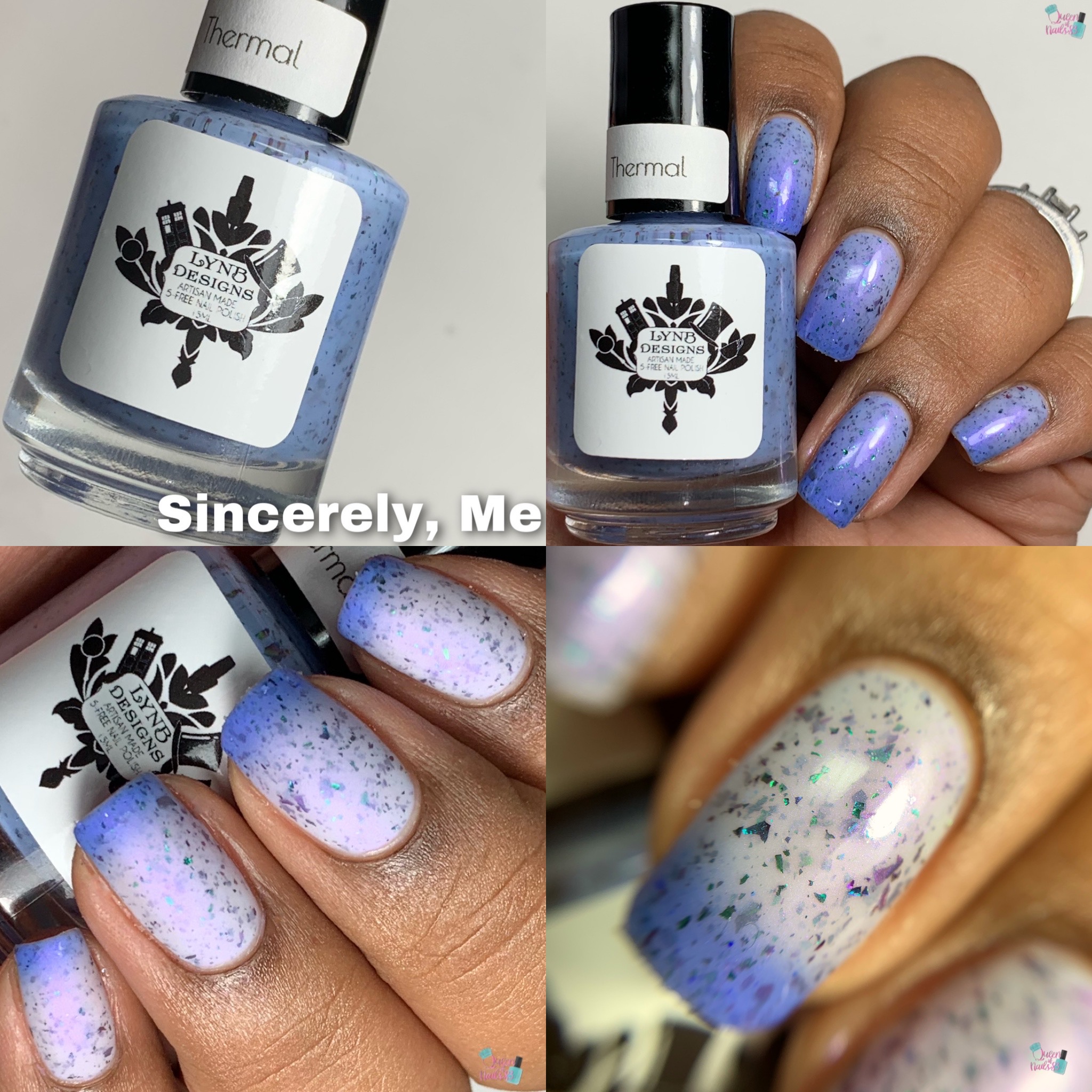 The Whole Being Dead Thing
A deep green with blue to violet to pink shifting shimmer, green to blue to purple shifting flakies and a hint of scattered holo shimmer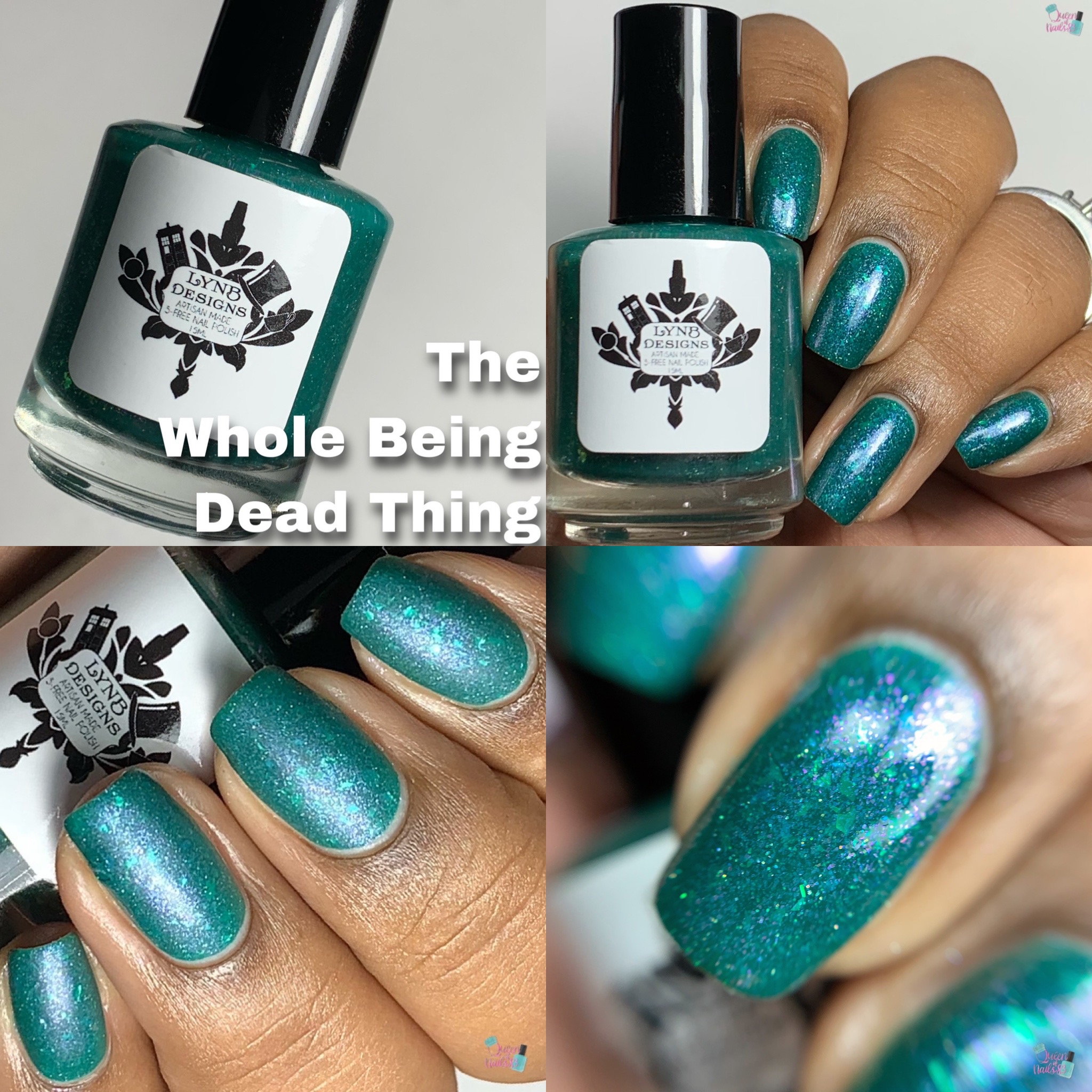 Sugar, Butter, Flour
An ethereal peach crelly base with pink, blue, and silver holo micro flakies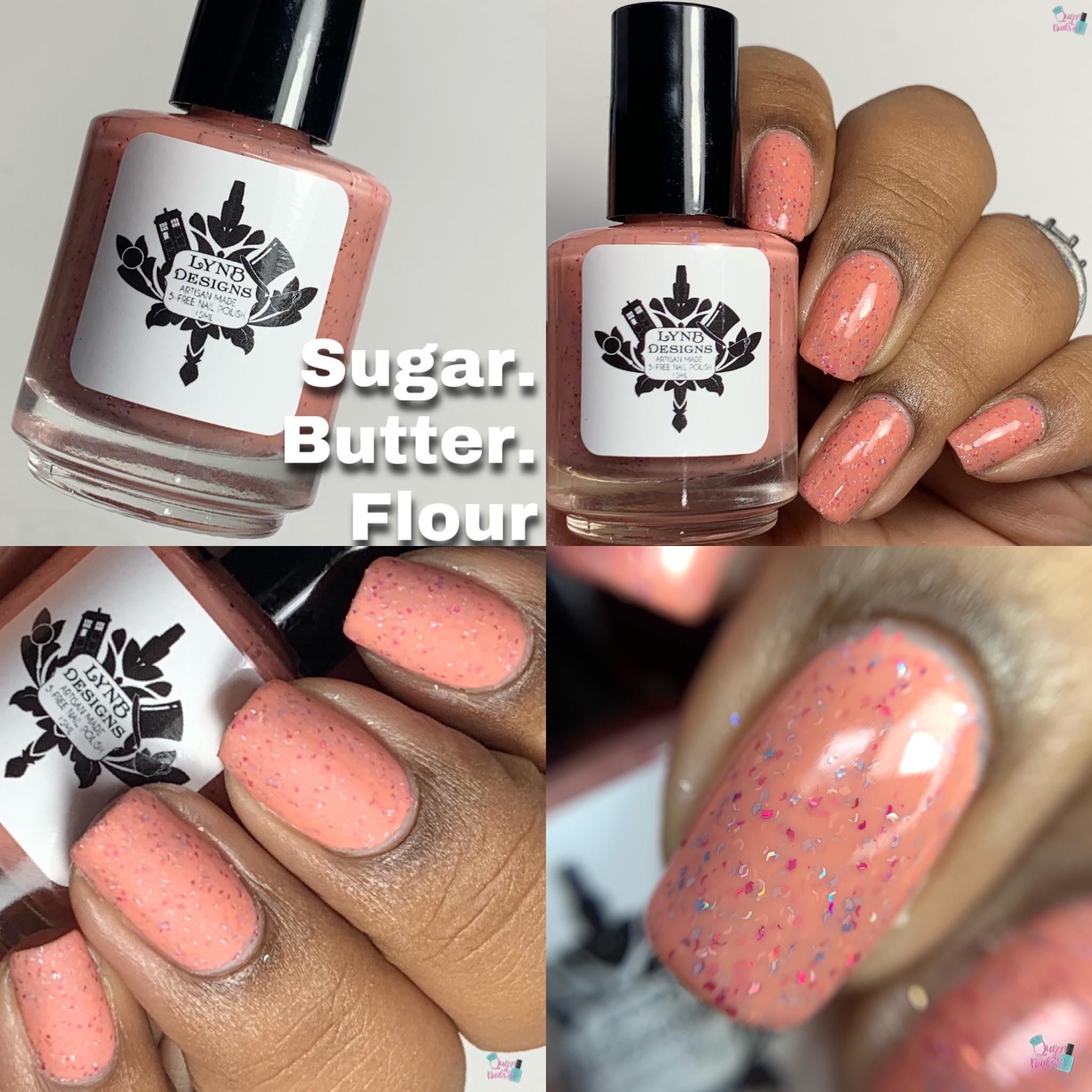 July 2020 POTM
When in Doubt, Go to the Library
A murky green jelly base with indigo to purple to red to orange shifting shimmer and two types of holo sparkle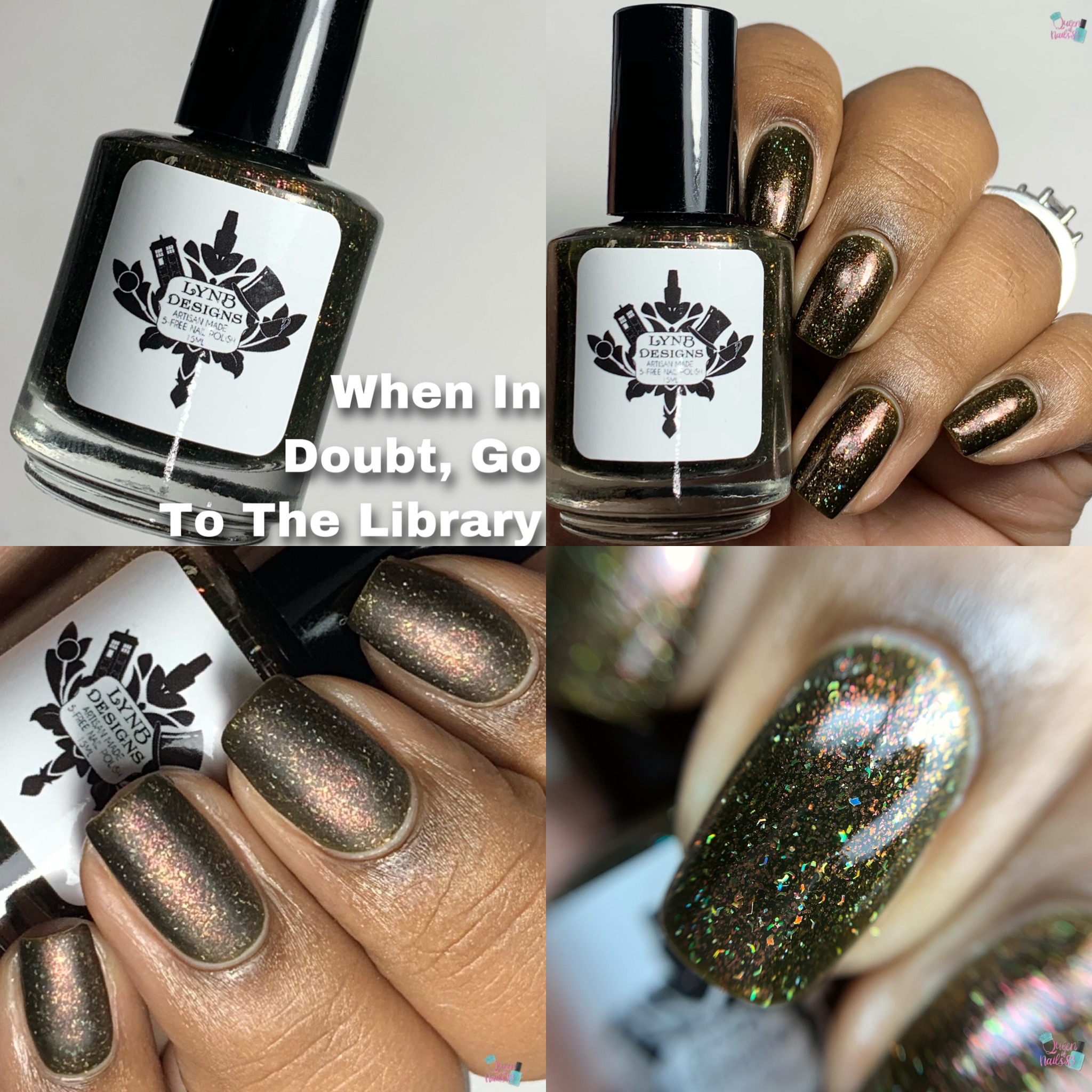 LynB Designs – Big Number Pt2 Collection and July 2020 POTM
Opacity: swatches shown in 2 thin coats
Discount: use code MUSIC for half off all polish through the 14th
Price: $10/each
Availability: Friday, July 10th at noon EST
LynB Designs
*Like, Comment and Subscribe*
Eat, Laugh, Polish, Repeat
Queen of Nails 83
💕