Hey Sugas!!! Nail polish lovers and gamers unite!!! I'm excited to introduce a new and exciting collab box, Polished Gamers!!! 
Who: Polished Gamers
What: a monthly gamed themed collaboration box featuring several indie makers. Products include nail polish, nail care, body care, wax and other handmade goods.
Where: Polished Gamers
Why: Because you need all things indie and game related…. duh!
When: the box will be available the 15th of each month and be a pre-order for 5 DAYS ONLY!!! TAT is approximately 2-3 weeks from close date.
Pros & Cons:
Pros: pick and choose your favorite items! No minimums or maximums. (Please note, makers may have availability caps which are noted)

Cons: THERE ARE NONE!
This months theme…. Legends of Zelda
Enjoy…
**All swatches are done using liquid latex Peel-off Base, glossy, QDTC and matte topcoat. Swatch photos are taken using artificial lights.**
Chirality – Ocarina of Time
Maker: Amanda
Description: A fruity blend of green apples with a touch of blackberry combine with the iconic smells of open meadows and sage
Price: $9 / Cap: 30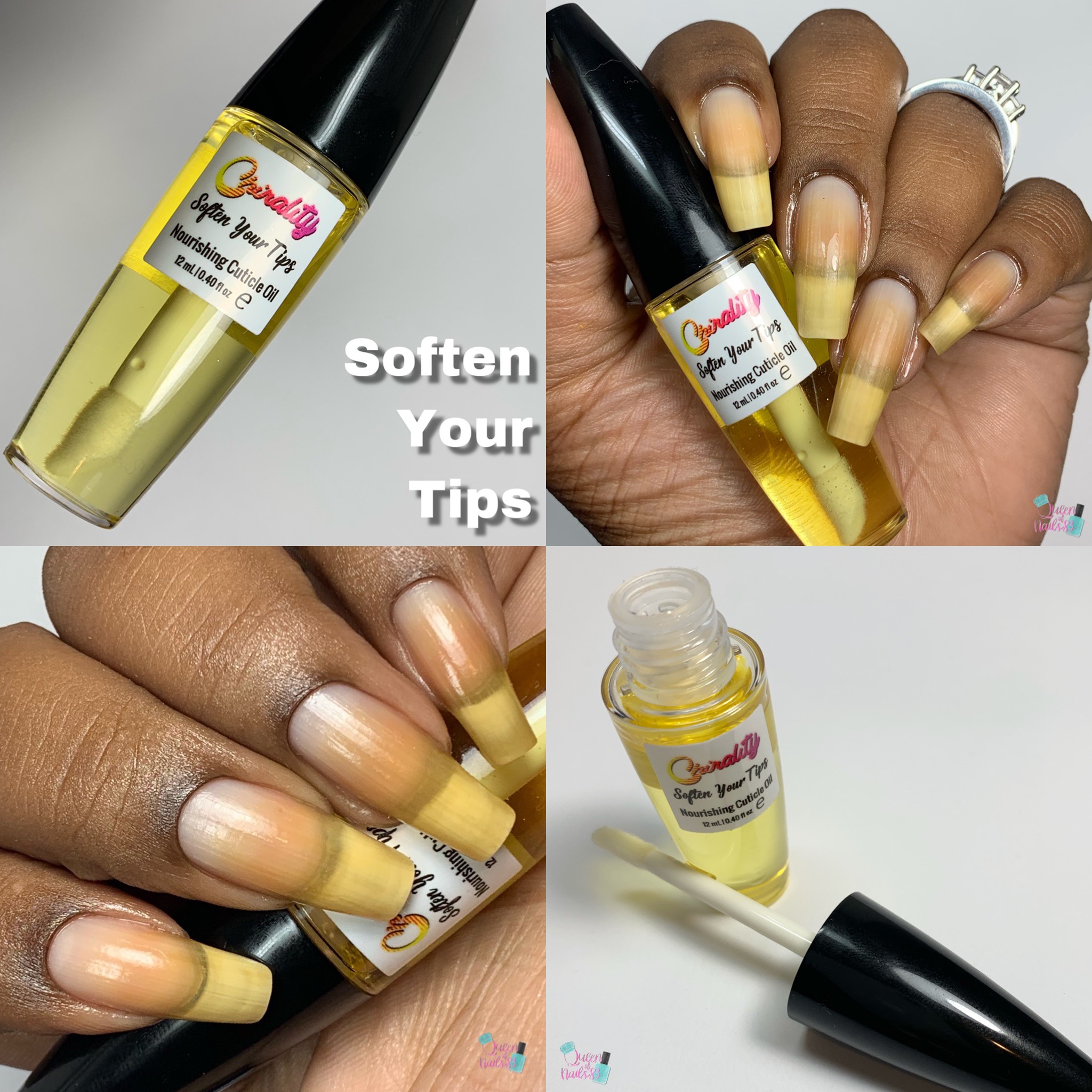 Colores de Carol – The Hero of Hyrule
Maker: Carolina
Description: A bright medium blue with multichrome shimmer and holographic dust.
Price: $11 / Cap: NONE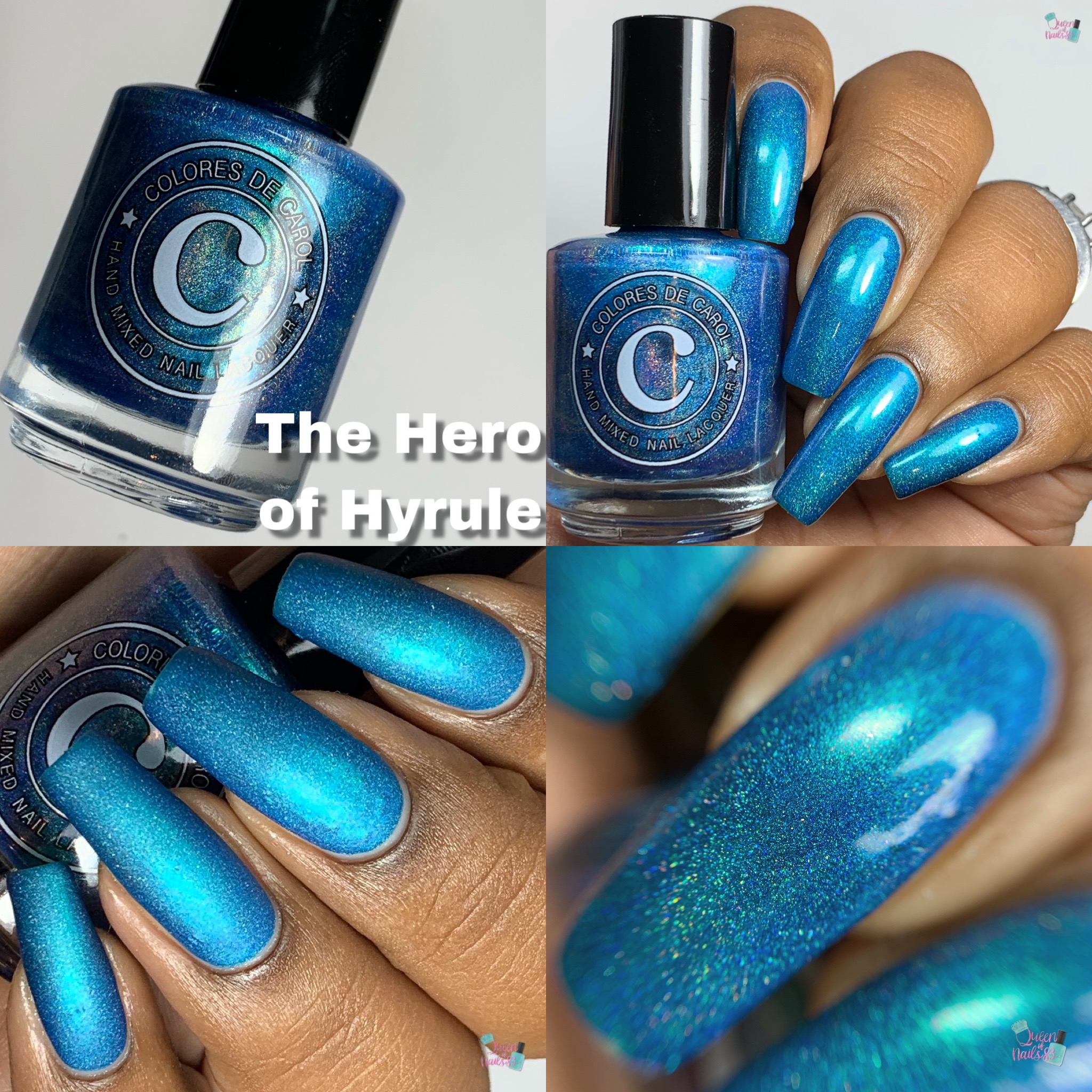 Geekish Glitter Lacquer – The Hour of Twilight
Maker: Lexi
Description: A white crelly base with gold holo microglitter, bubblegum pink microflakies, and aqua sparks.
Price: $9 / Cap: NONE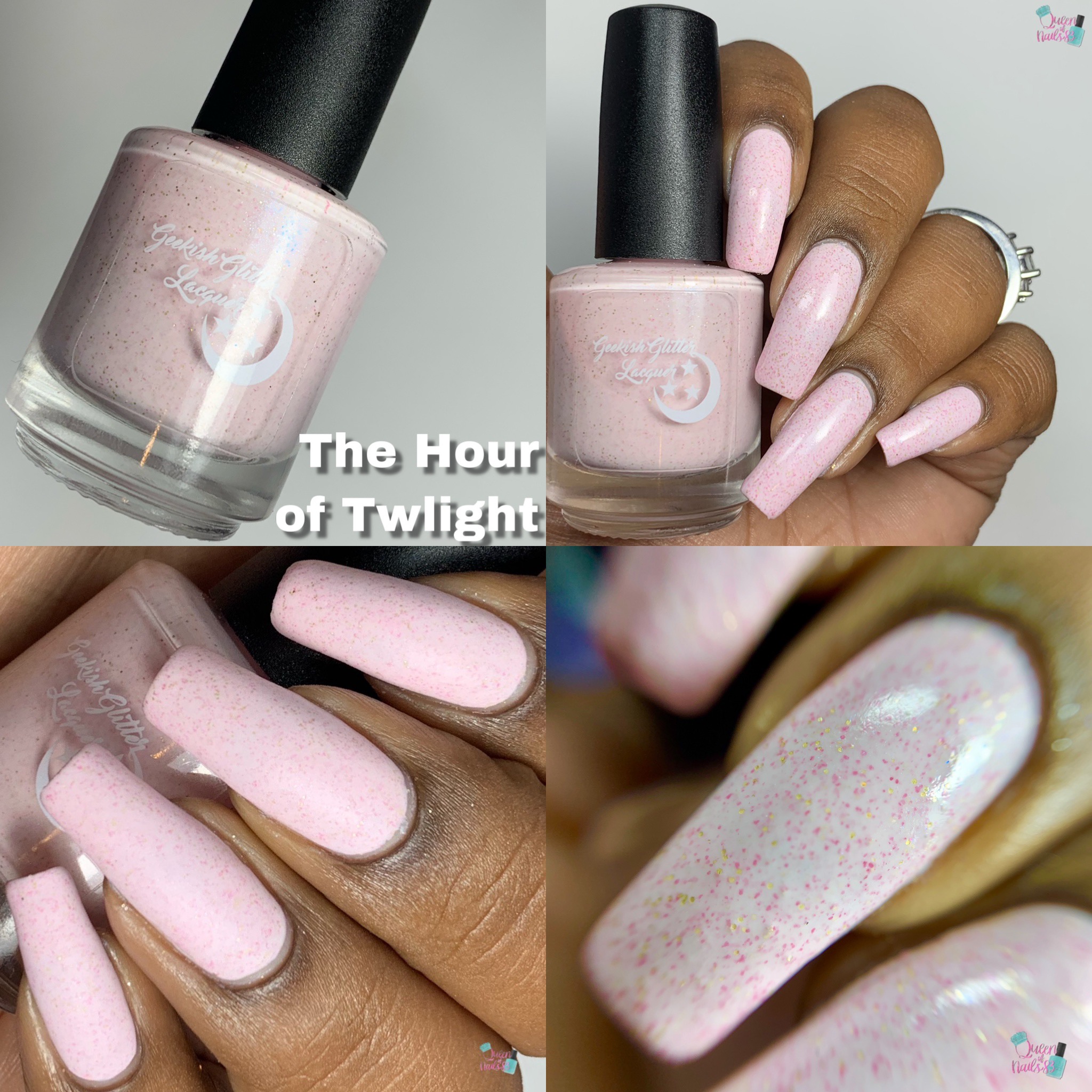 Heaven Scent Treasure Candles – Looks like You Could Use a Heart
Maker: Shauna
Description: A combination of light fruits and florals, peaches, bananas, and citrus is followed with soft florals of jasmine and wild violets on a background of warm vanilla and exotic musk.
Price: $9 / Cap: NONE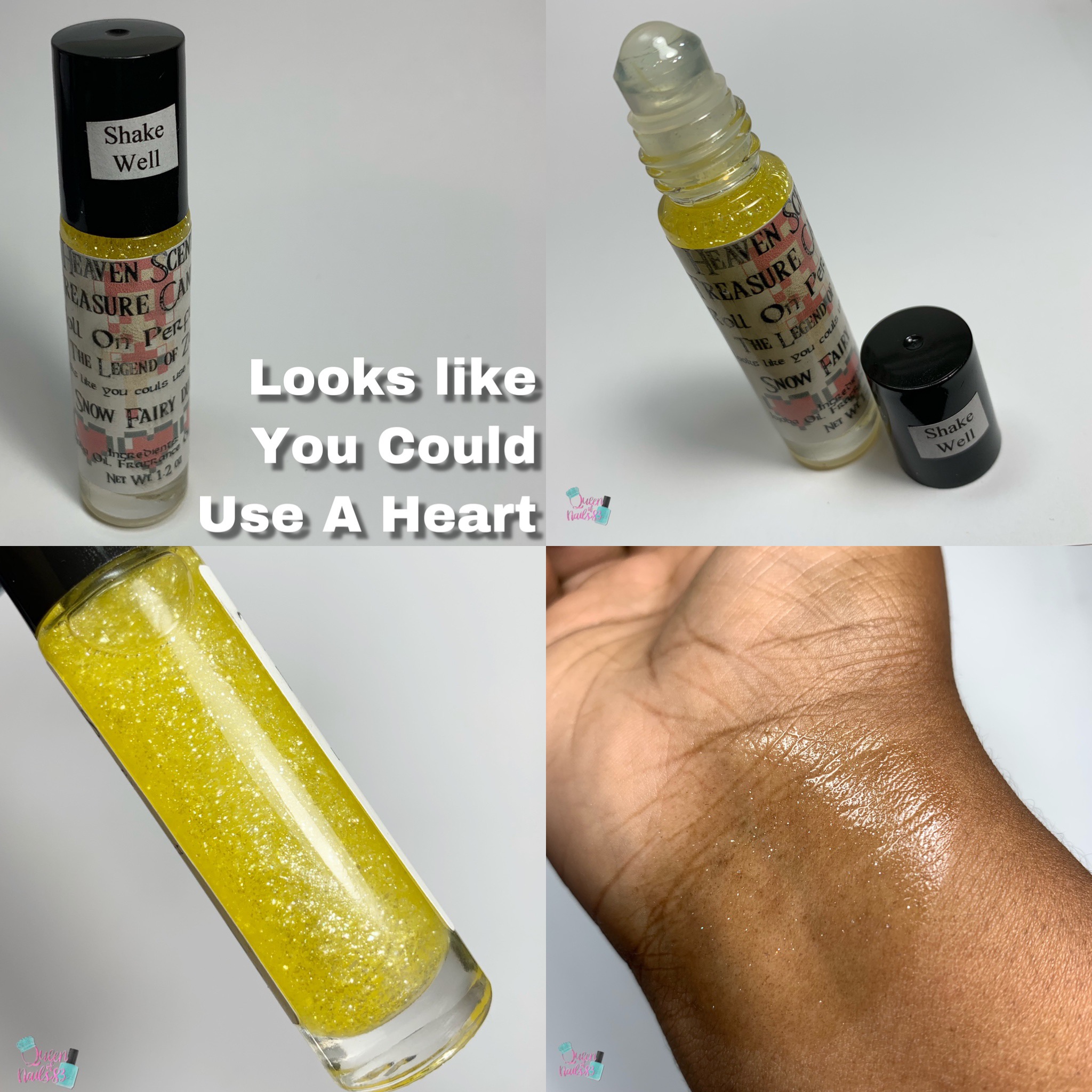 NeVermind – Sheikah Glyphs
Maker: Jenn
Description: Shiekah glyph alphabet nail vinyls
Price: $4 / Cap: NONE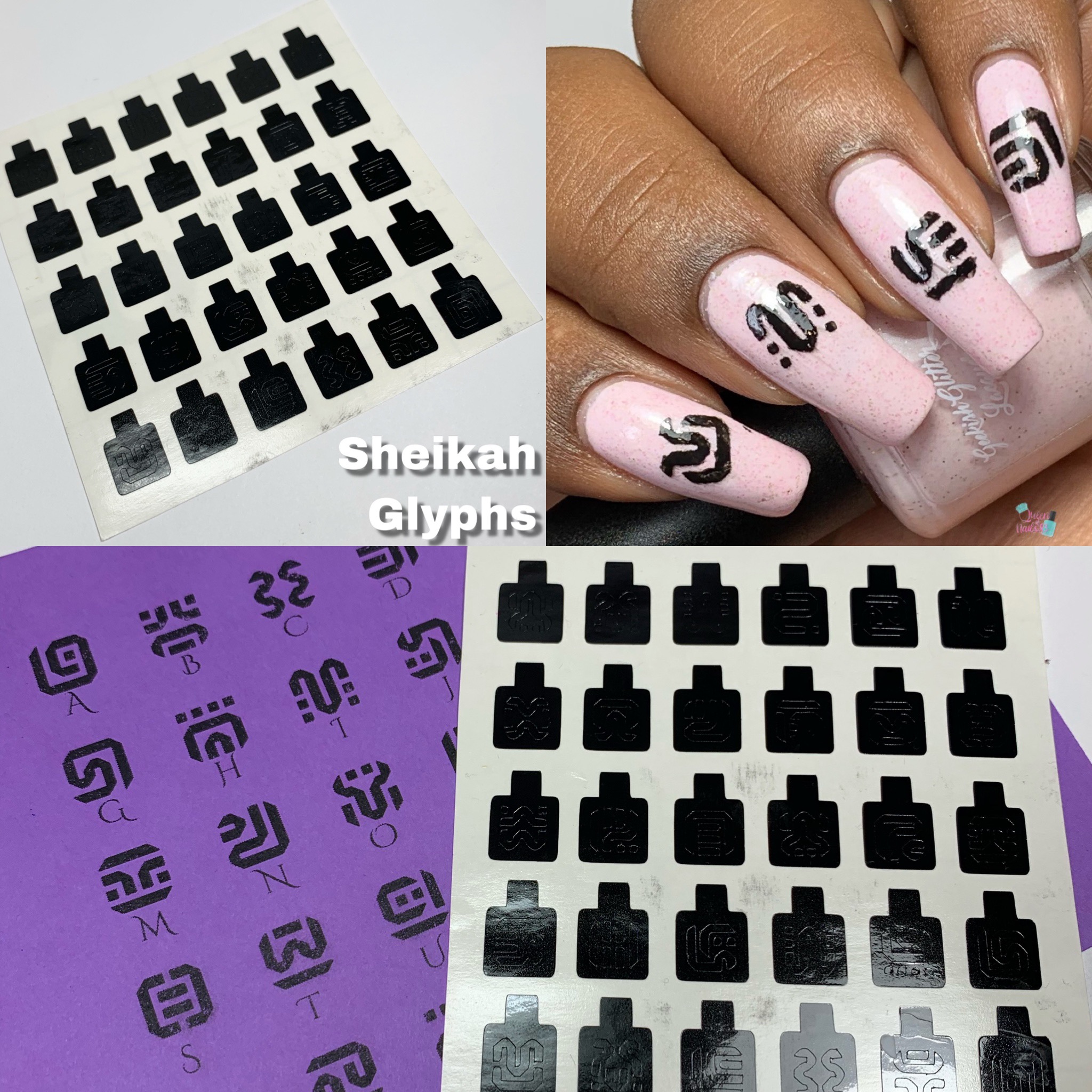 Night Owl Lacquer – Blupee
Maker: Lindsay
Description: A bright glowy blue with aqua & gold flecks, blue crystal flakes, gold/copper/green crystal chameleon flakes and holographic micro flakies
Price: $11 / Cap: NONE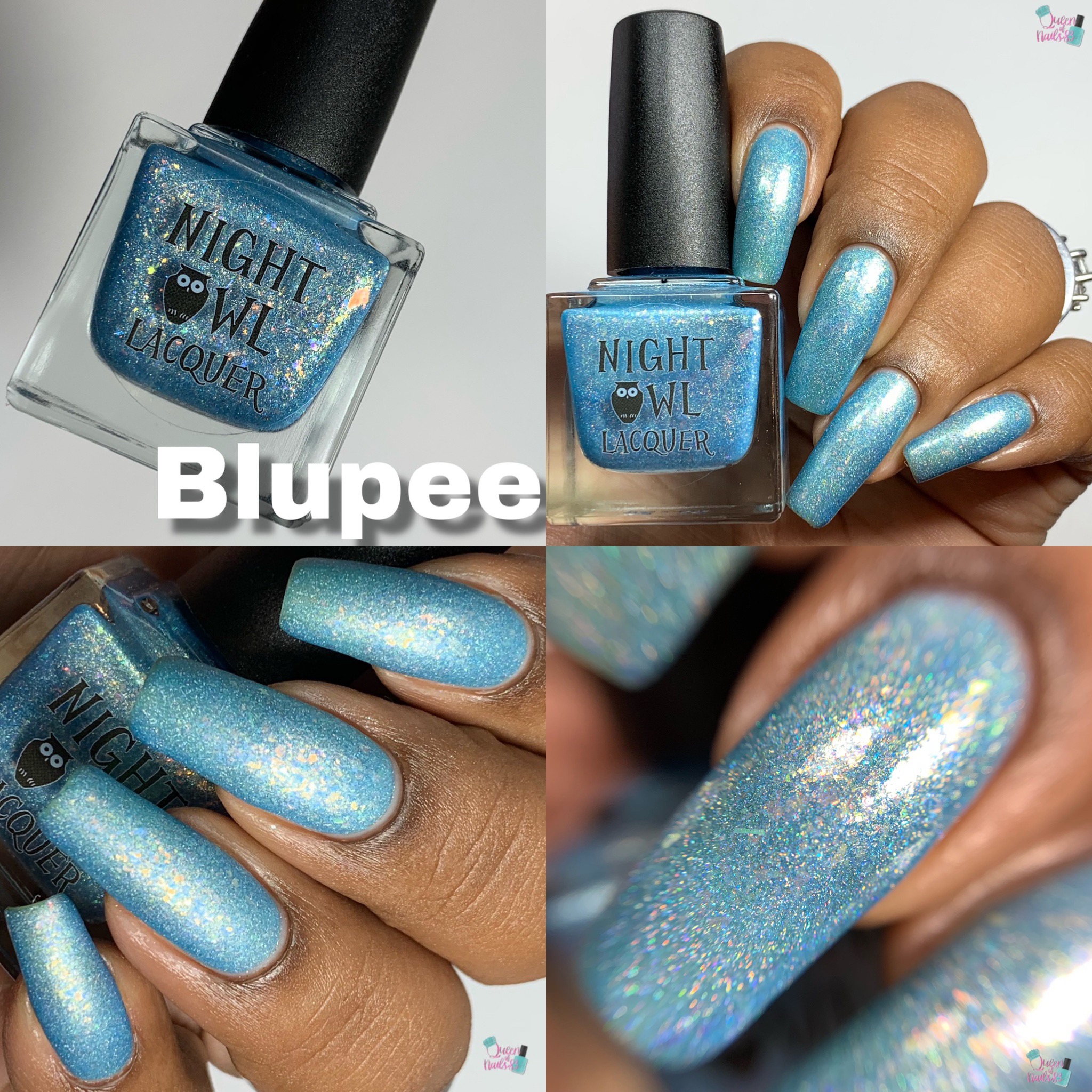 Red Eyed Lacquer – Shield of Honor
Maker: Bianca
Description: A blurple crelly with red shimmer and red/gold UCC flakies
Price: $11 / Cap: NONE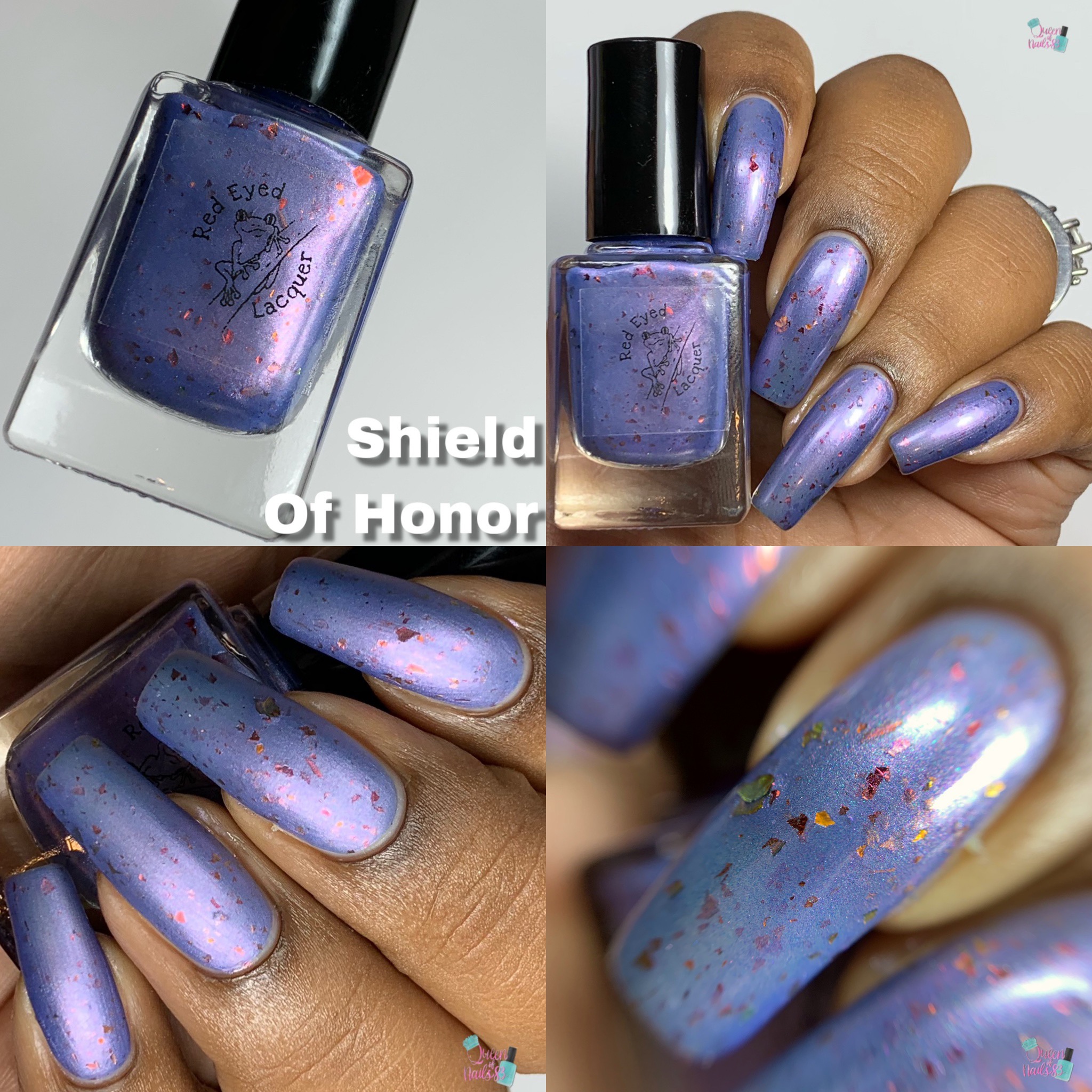 3Cheers4Ears – Hylian Shield Phone Grip
Maker: Cassandra
Description: Never drop your phone again with this Hylian Shield inspired 

popsocket
Price: $25 / Cap: NONE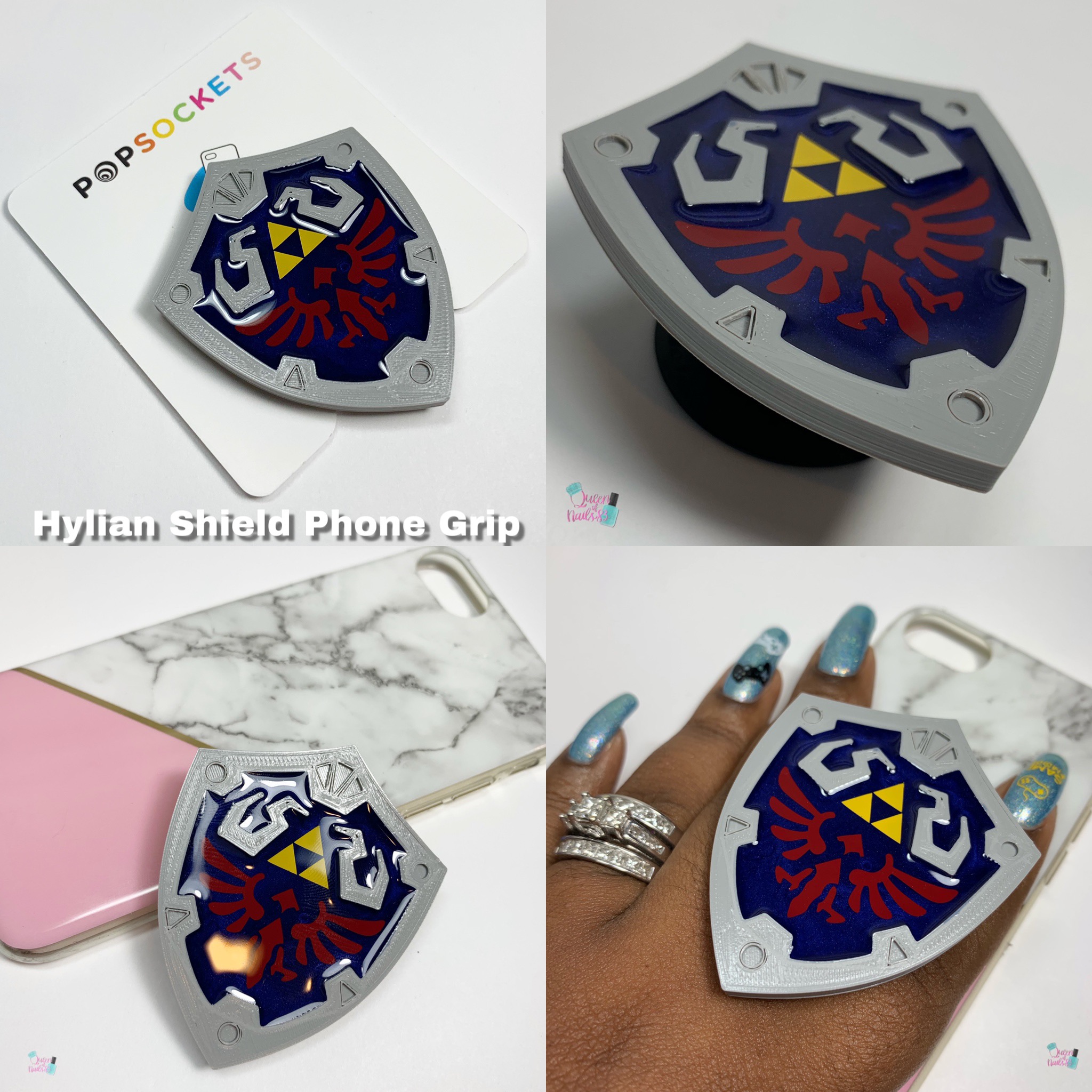 Polished Gamers Box – Legend of Zelda
Overall: although I personally am not much a video gamer, I still appreciated the contents available for this box. No issues with polish and the roller perfume and cuticle oil smelled heavenly. I have to admit though, my husband has already called dibs on the popsocket.
Price: as stated above
Availability: Thursday, August 15th
Just for funsies… any guesses on what I used the Sheikah Glyphs to spell on my nails? Leave your guess in the comments.
*Like, Comment and Subscribe*
Eat, Laugh, Polish, Repeat
Queen of Nails 83
💕