Hey Sugas!!! Welcome to August Polish/Indie Pickup 2019, where the rides are fast, the lights are bright and the games are fun!
I ain't gonna lie… I had to look up what a carnival is and my best definition that I could come up with is that it's a temporary, travelling amusement park, fair and circus all in one. In my 36 years, I have to admit that I've never been to a "carnival", but I've been to an amusement park, a fair and a circus and they all offer a great time for family and friends and exciting attractions. 
A fair typically has the games and prizes and deep fried EVERYTHING, while an amusement park has games but is always best known for the rides. And we can't forget the circus which offers clowns, acrobatics and death-defying stunts. Combine all that and you have a day at the carnival!
Today I have 25 PPU/IPU offerings all themed and inspired by… you guessed it, the carnival! So let's rewind time back to when you were a kid again and get our polish on – carnival style!
Enjoy…
**All swatches are done using liquid latex Peel-off Base, glossy, QDTC and matte topcoat. Swatch photos are taken using artificial lights.**
Alter Ego – Whirlin' in the Moonlight
Maker: Cynthia
Description: A royal shimmering blue with gold holo microglitter
Price: $9 / Cap: 30 bottles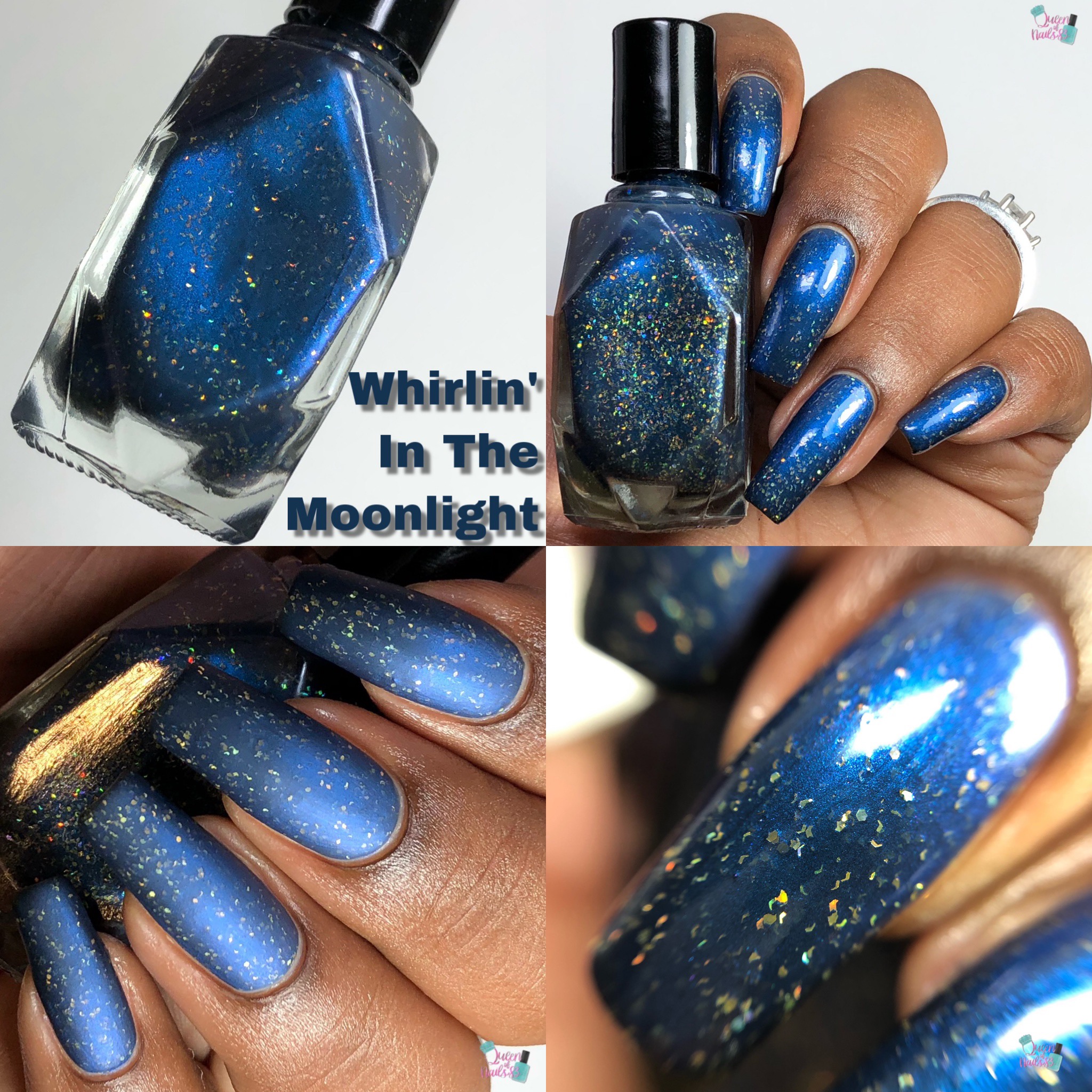 Bee's Knees Lacquer – Find Yourself
Maker: Sarah
Description: A sandy tan with glowing green to purple/pink shimmer
Price: $12 / Cap: NONE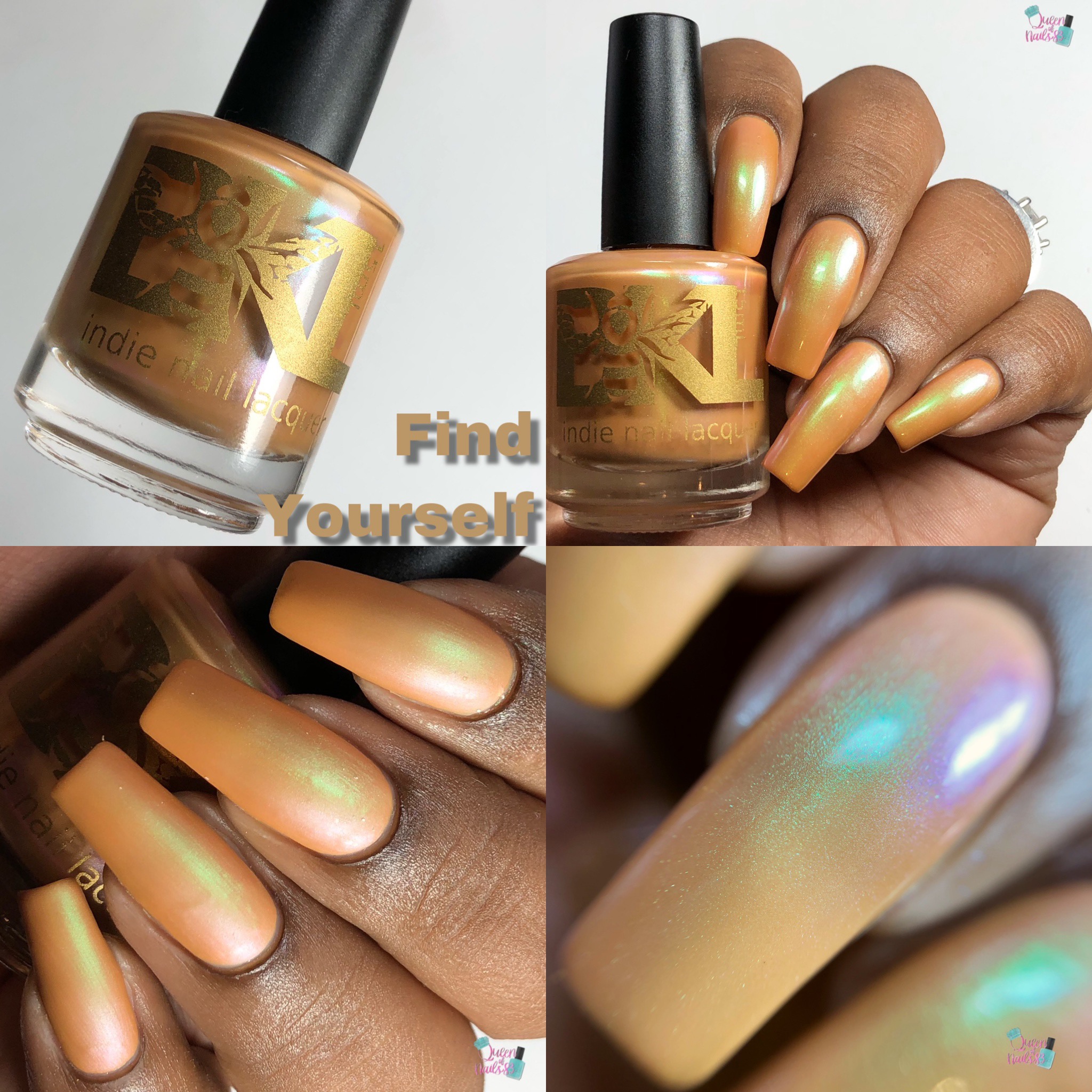 Bluebird Lacquer – I'm Not Having Any Funhouse
Maker: Lou
Description: An ultra violet jelly packed with purple-turquoise-magenta ucc and iridescent flakies that give it a sparkling faceted effect
Price: $11.50 / Cap: NONE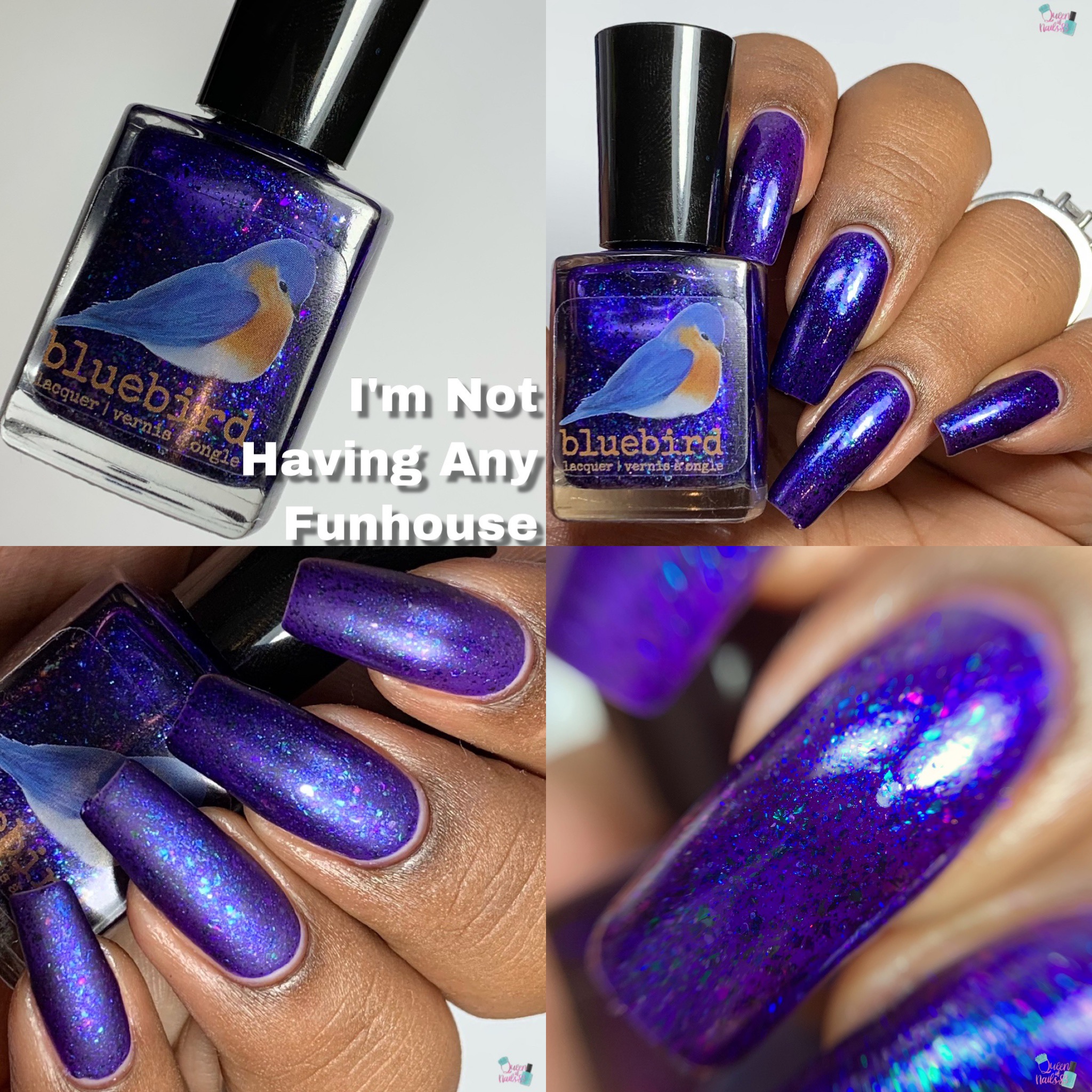 Blush – Le Cirque Des Reves
Maker: Victoria
Description: A black base polish with a violet-pink to red to gold shifting shimmer and holo flakies
Price: $11 / Cap: NONE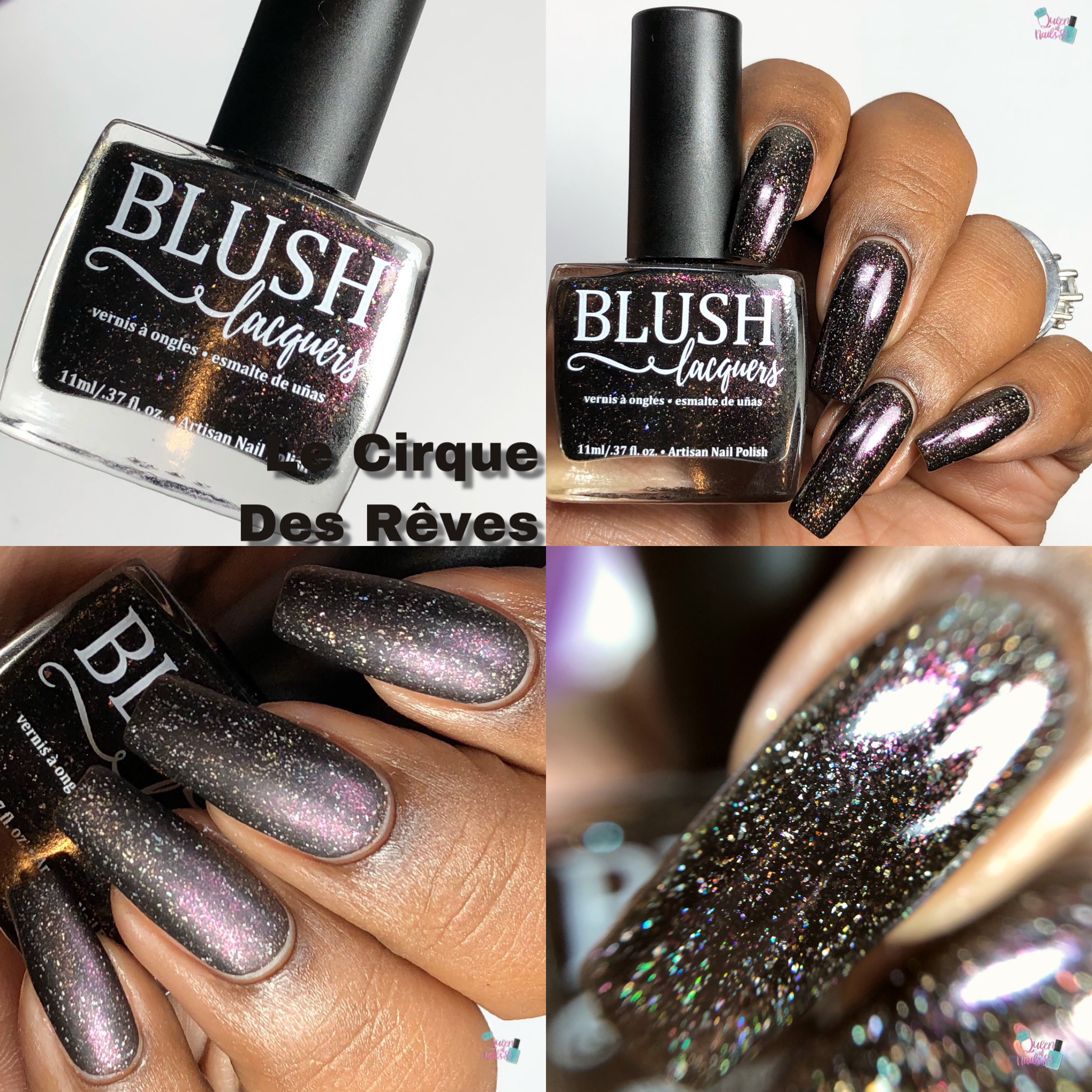 Cupcake Polish – Texas Star
Maker: Sara
Description: A black jelly filled with silver holo flakies, blue iridescent and multichrome flakies
Price: $13 / Cap: NONE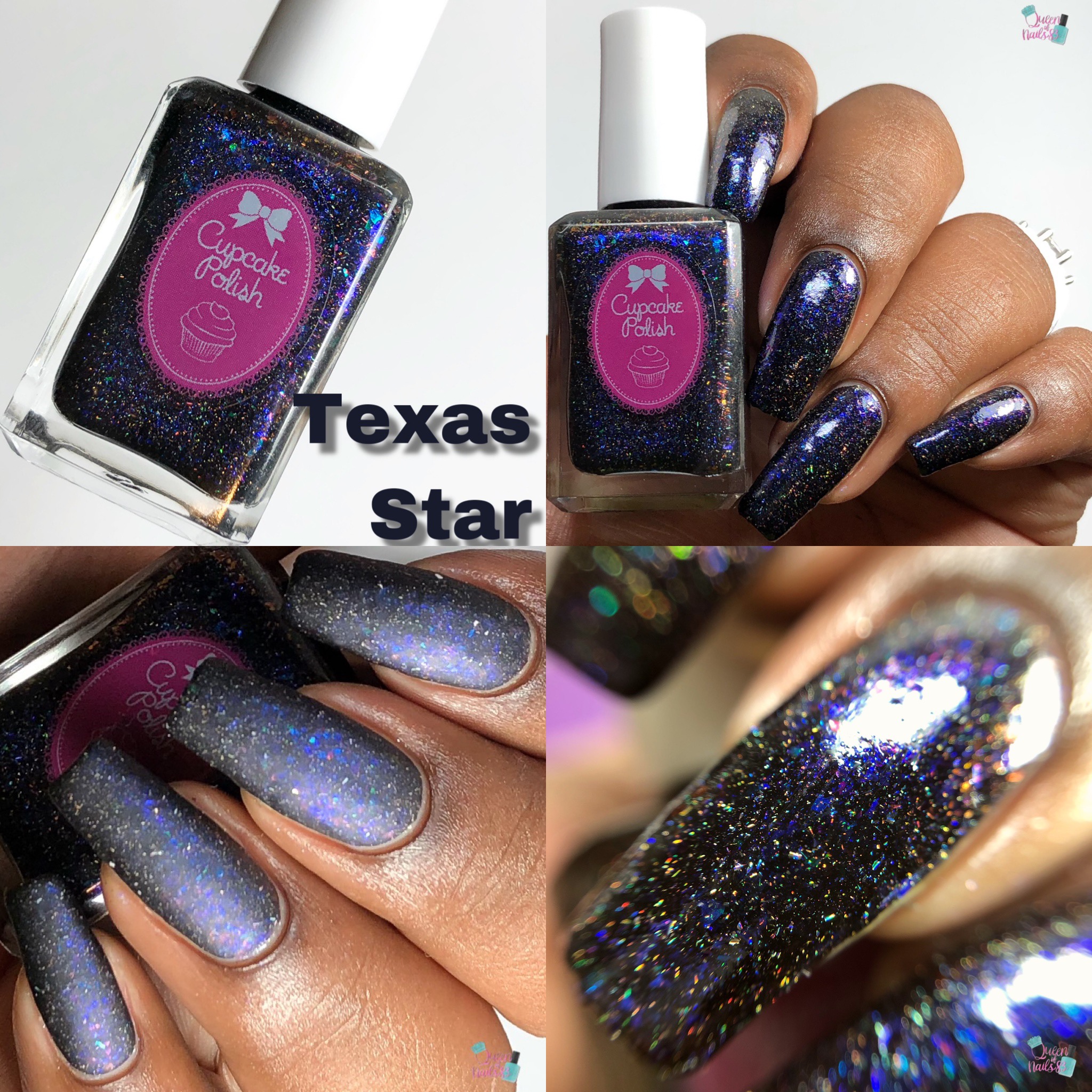 Different Dimensions – Come One, Come All
Maker: Missi
Description: A steel blue crelly with pink/orange/copper/gold color shifting iridescent flakies red/green/orange autora shimmers, holo microflakies and holo microglitters
Price: $11 / Cap: NONE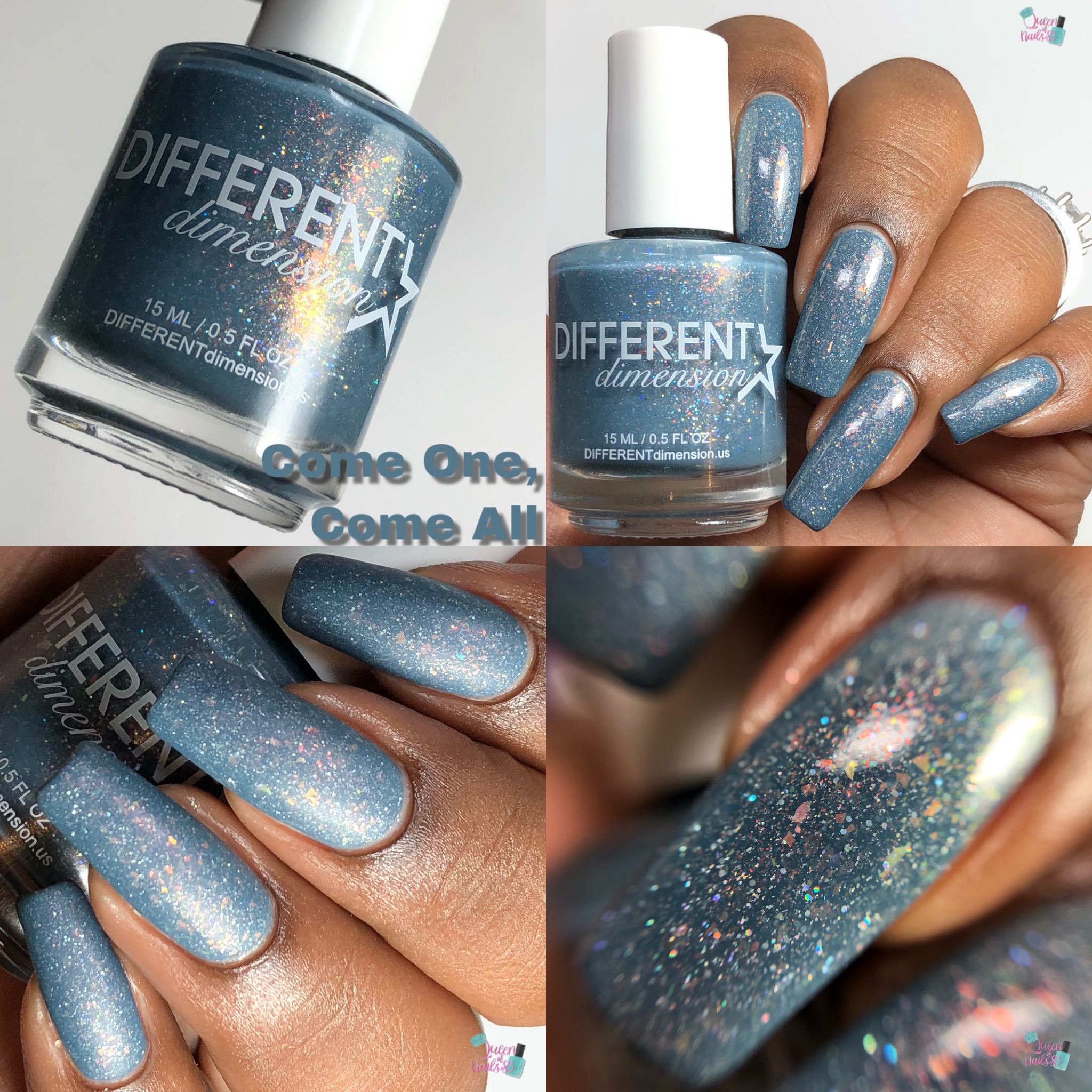 On the Midway Cuticle Oil
Description: A custom blended fragrance cuticle oil with notes of kettle corn, candy apples, cotton candy and lemon shakes
Price: $5 / Cap: NONE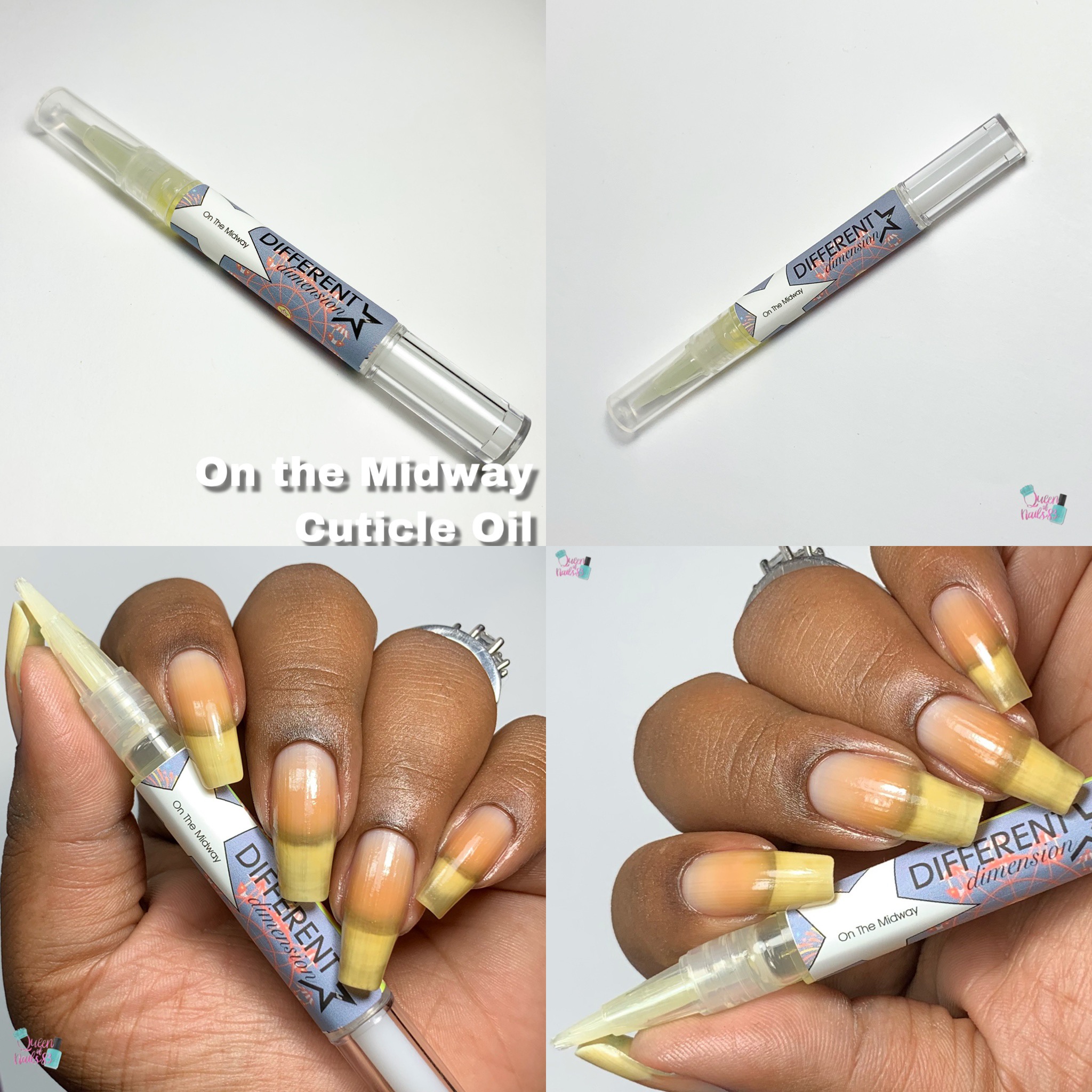 Ethereal Lacquer – Caramel
Maker: Meagan
Description: A delicious caramel tinted base with strong red to green color shifting shimmer 
Price: $12.50 / Cap: NONE
Fair Maiden – It's So Fluffy (T)
Maker: Adrienne and Sarah
Description: A cool toned, medium pink to white thermal with iridescent shimmer and red/gold/green shifting flakes
Price: $11 / Cap: NONE
Femme Fatale Cosmetics – Devil's Wheel
Maker: Sophie
Description: A smouldering red-toned purple packed with red/green aurora and iridescent flakes. 
Price: $14 / Cap: NONE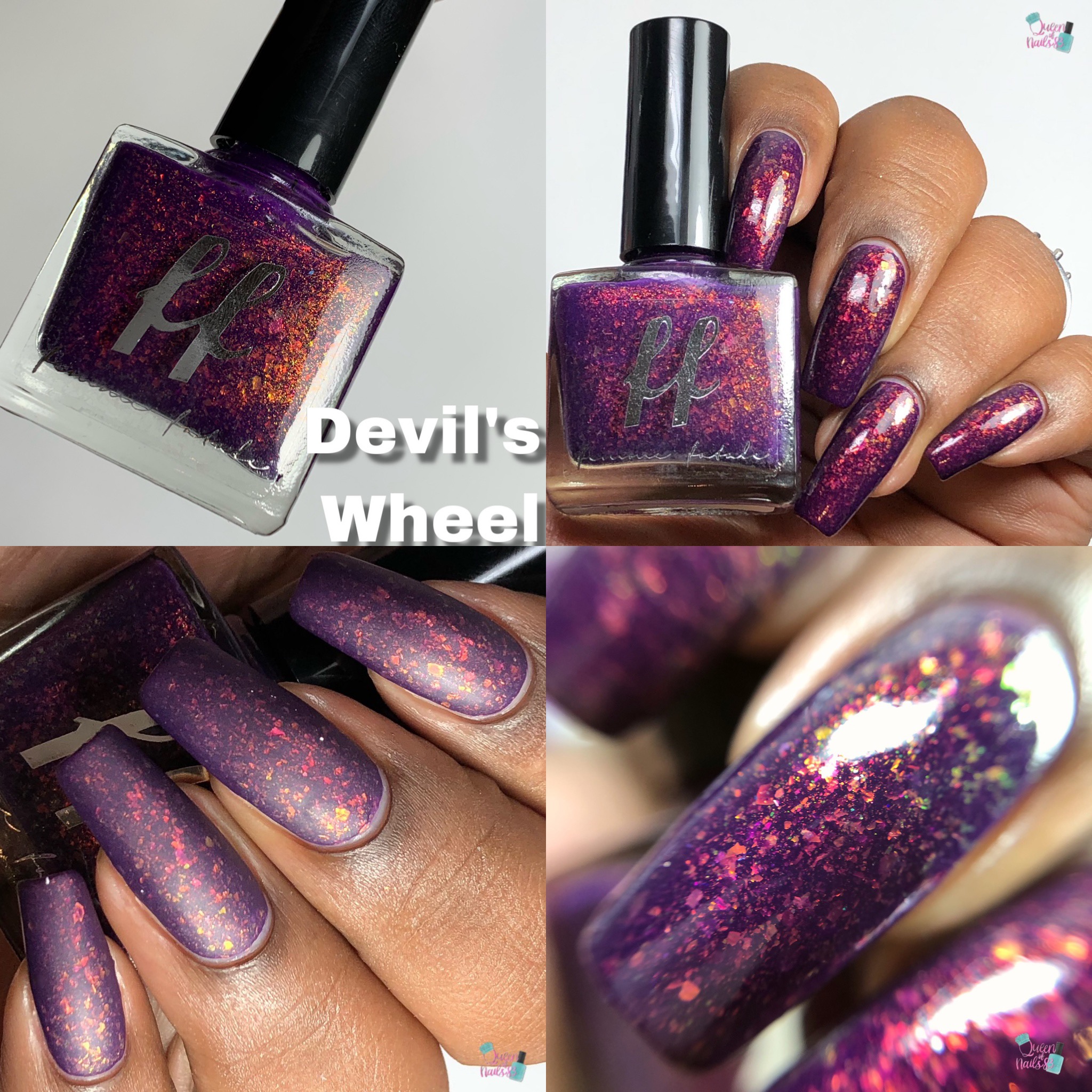 Ginger Fizz Boutique – Animal Crackers Wax Brittle
Maker: Shelly
Description: A soy wax blend with notes of sugar cookies, cotton candy, butter creme and vanilla bean fluffy white marshmallow
Price: $5 / Cap: 75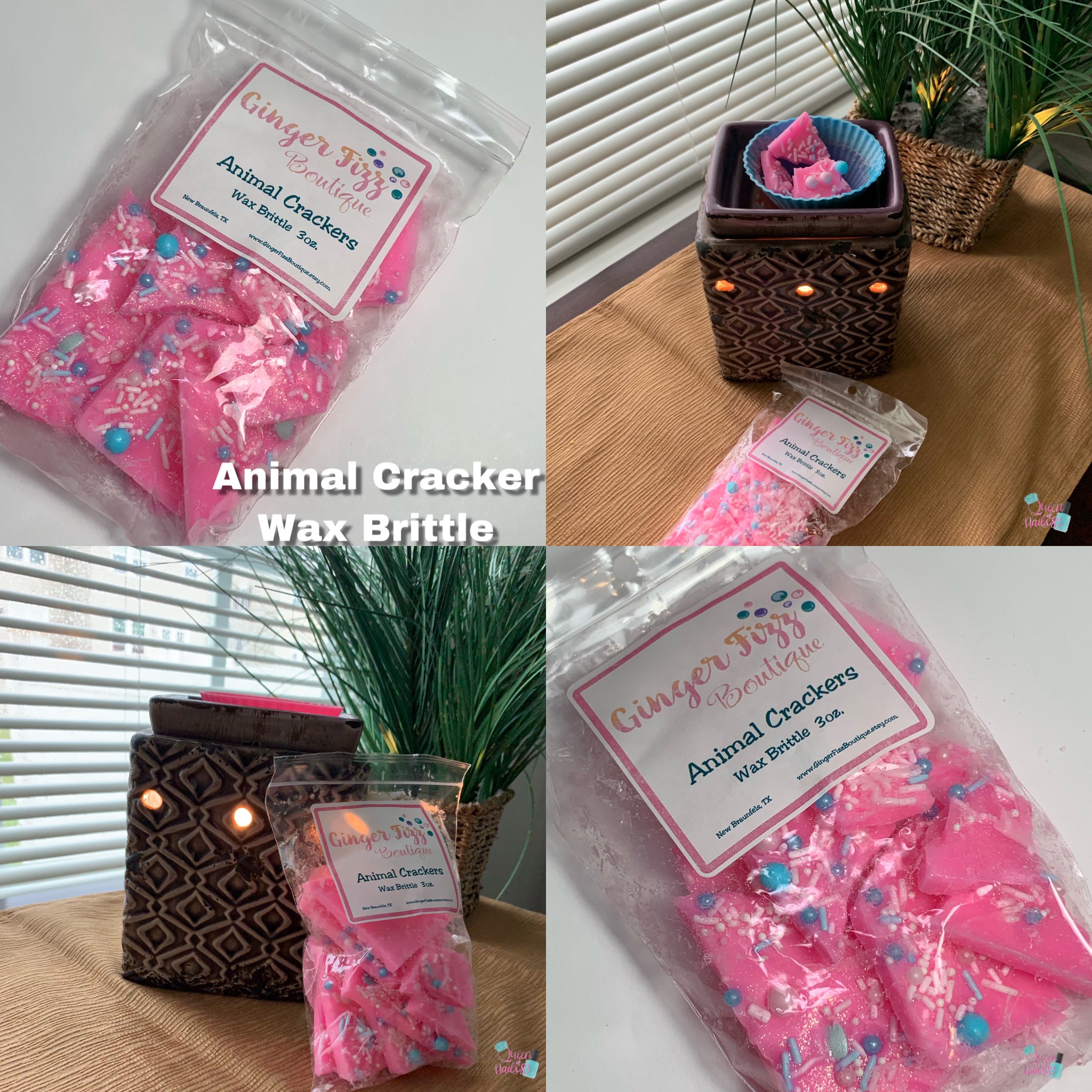 Glisten & Glow – Spinning on the Sizzler
Maker: Jill
Description: A jewel toned, purple polish loaded with purple/blue/teal/pink color shifting iridescent flakies, holo flakies and pink/red/copper/green aurora shimmer
Price: $11 / Cap: 415 bottles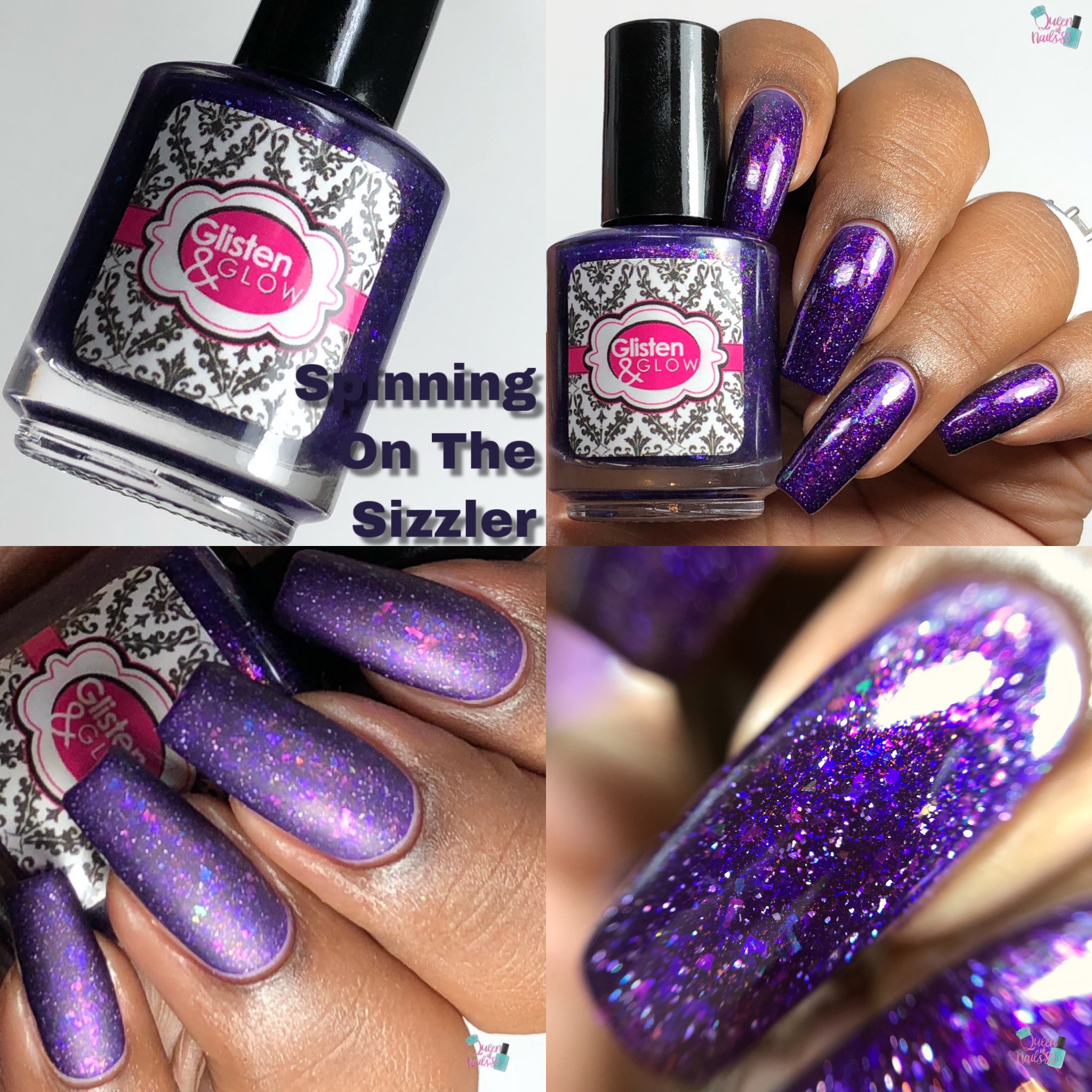 Kathleen & Co. – Carnival Lights
Maker: Mary Mia
Description: A black jelly based with colorshifting iridescent flakies in a rainbow of colors, aurora shimmer and holo microflakes
Price: $12.50 / Cap: 125 bottles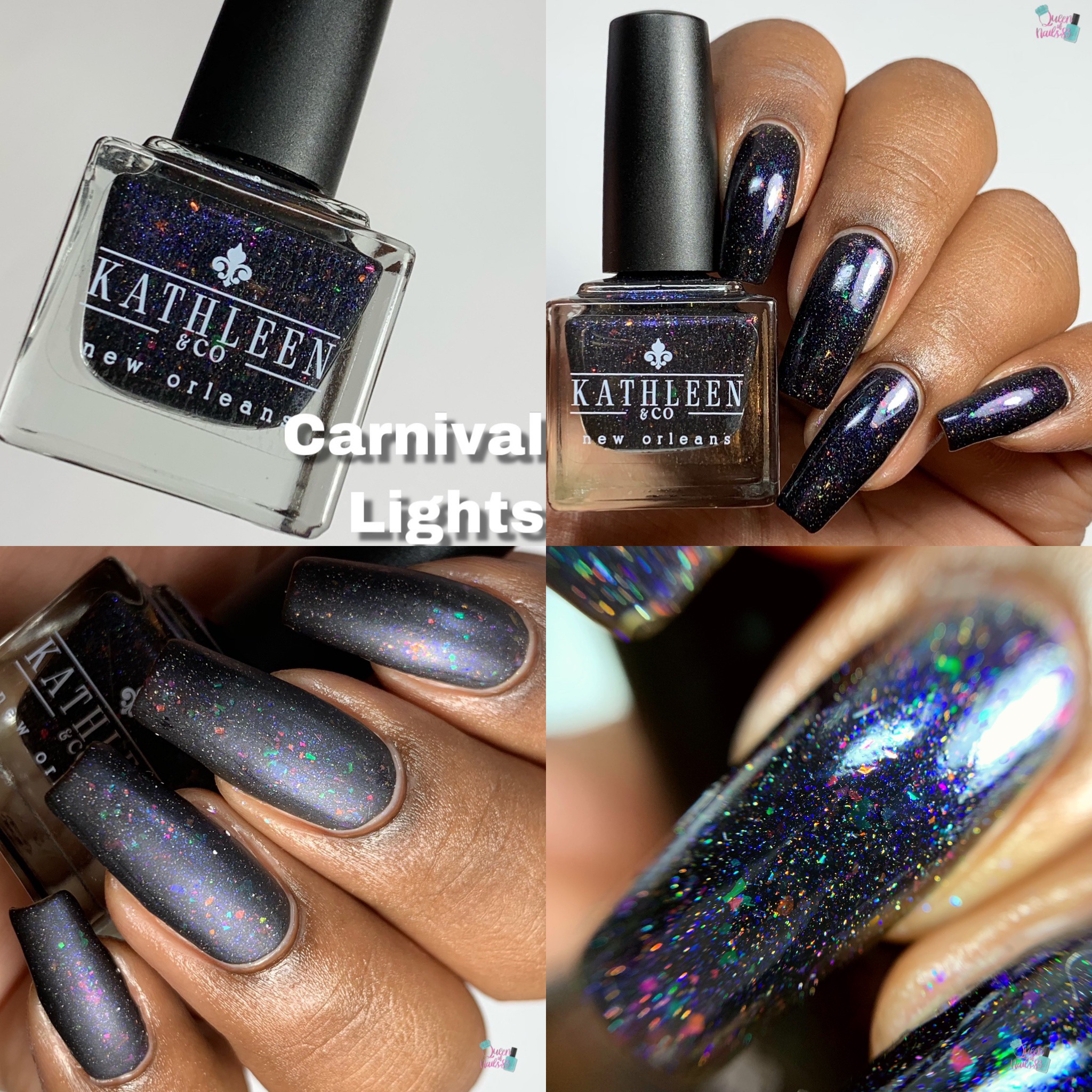 KBShimmer – Mirror, Mirror in the Stall
Maker: Christy
Description: A sparkly silvery shade with micro holo flakes and gold/pink/green color shifting aurora shimmer
Price: $10 / Cap: NONE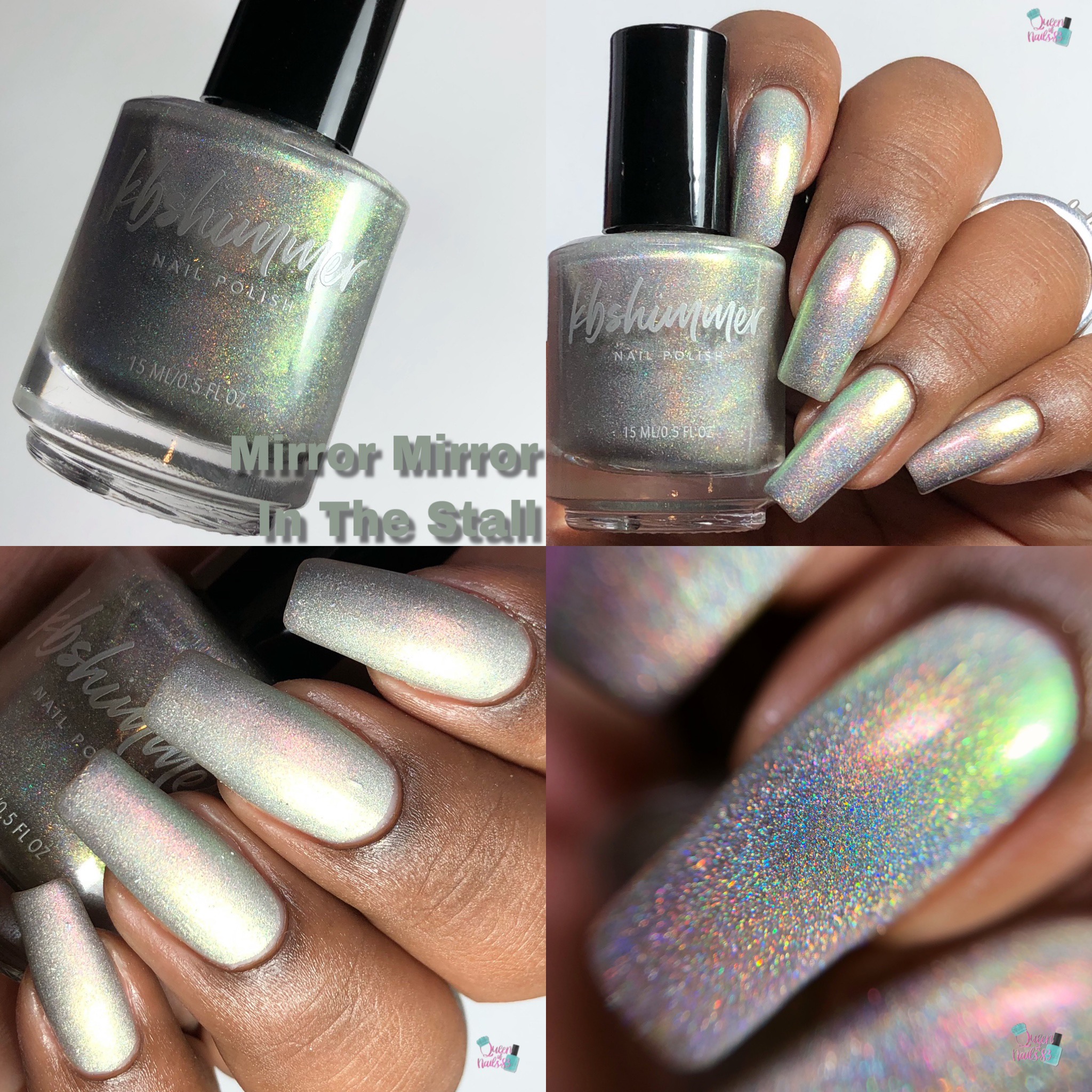 Lemming Lacquer – Pennywise the Dancing Clown 
Maker: Casey
Description: A orange/red shimmer, gold/orange/copper/red iridescent flakes, red/bronze/copper multichrome flakes, and scattered holo microflakes in a dark reddened plum base
Price: $13 / Cap: 250 bottles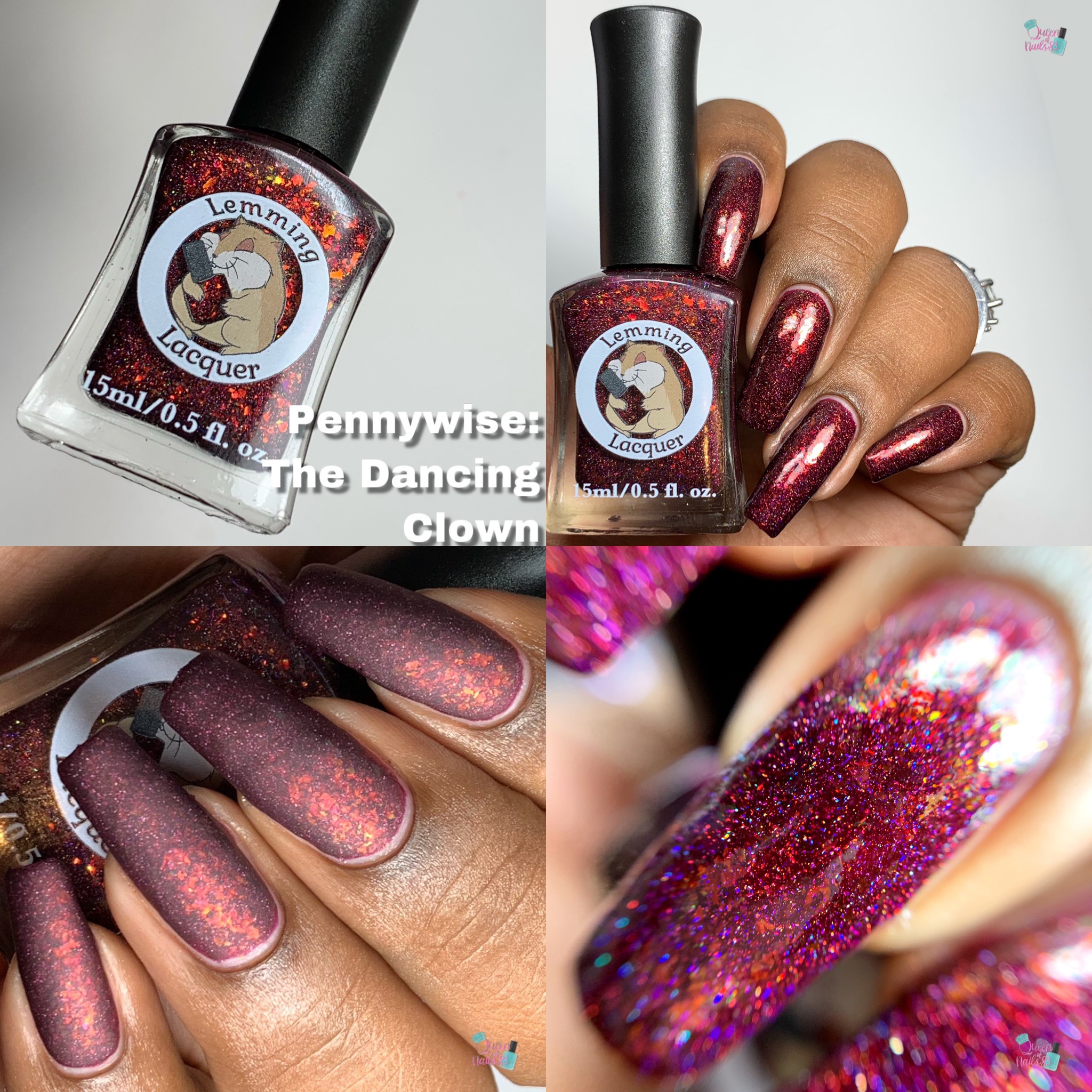 LynB Designs – They See Me Flyin'
Maker: Jennalyn
Description: A 

warm pink base filled with pink to copper to violet shifting shimmer, two different varieties of blue UCC flakies, and micro holo shreds
Price: $12 / Cap: 225 bottles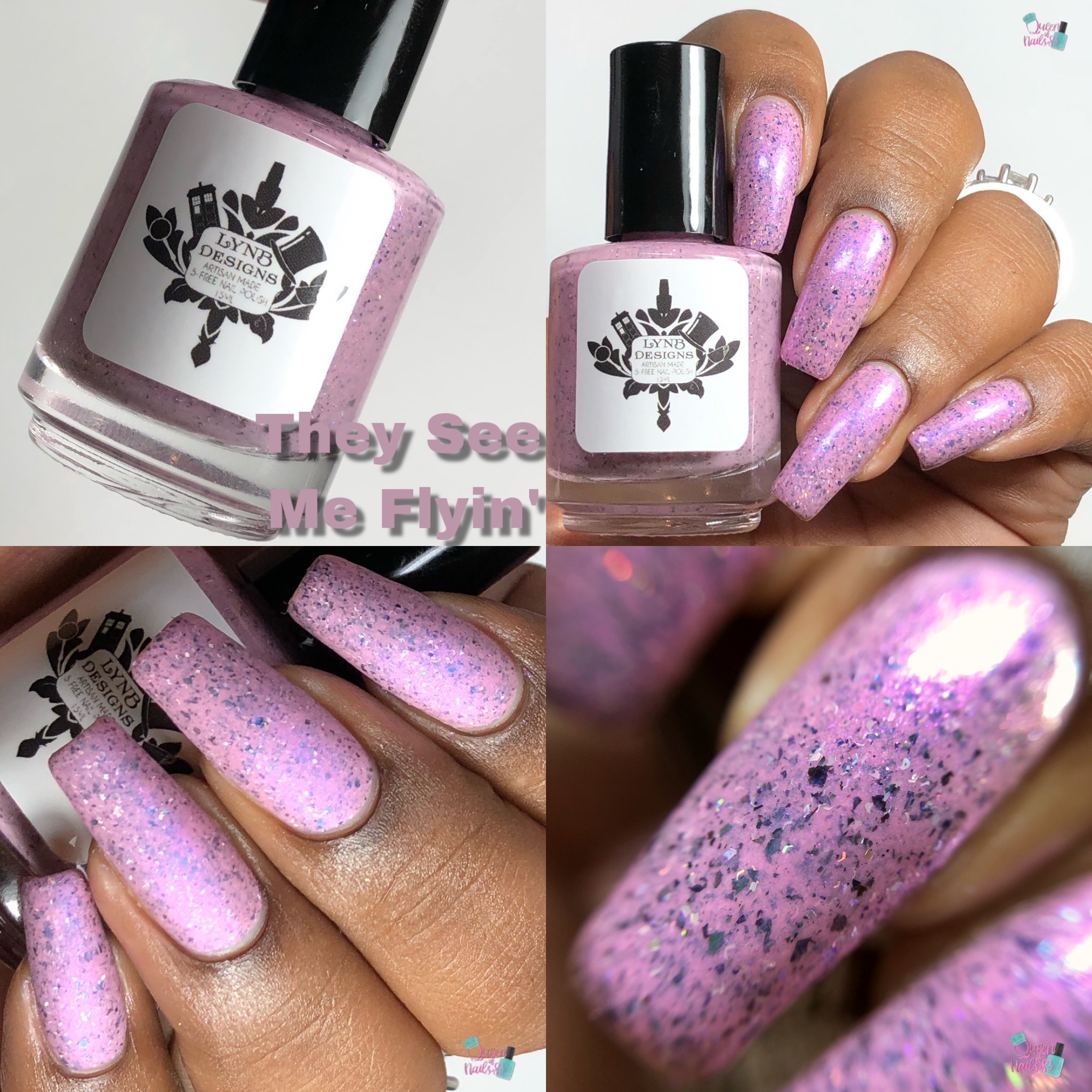 Vom-Com Anti-nausea Diffuser
Description: A blend of ginger, orange, peppermint, and fennel essential oils to help calm your stomach and create a peaceful mood
Price: $5.50 / Cap: NONE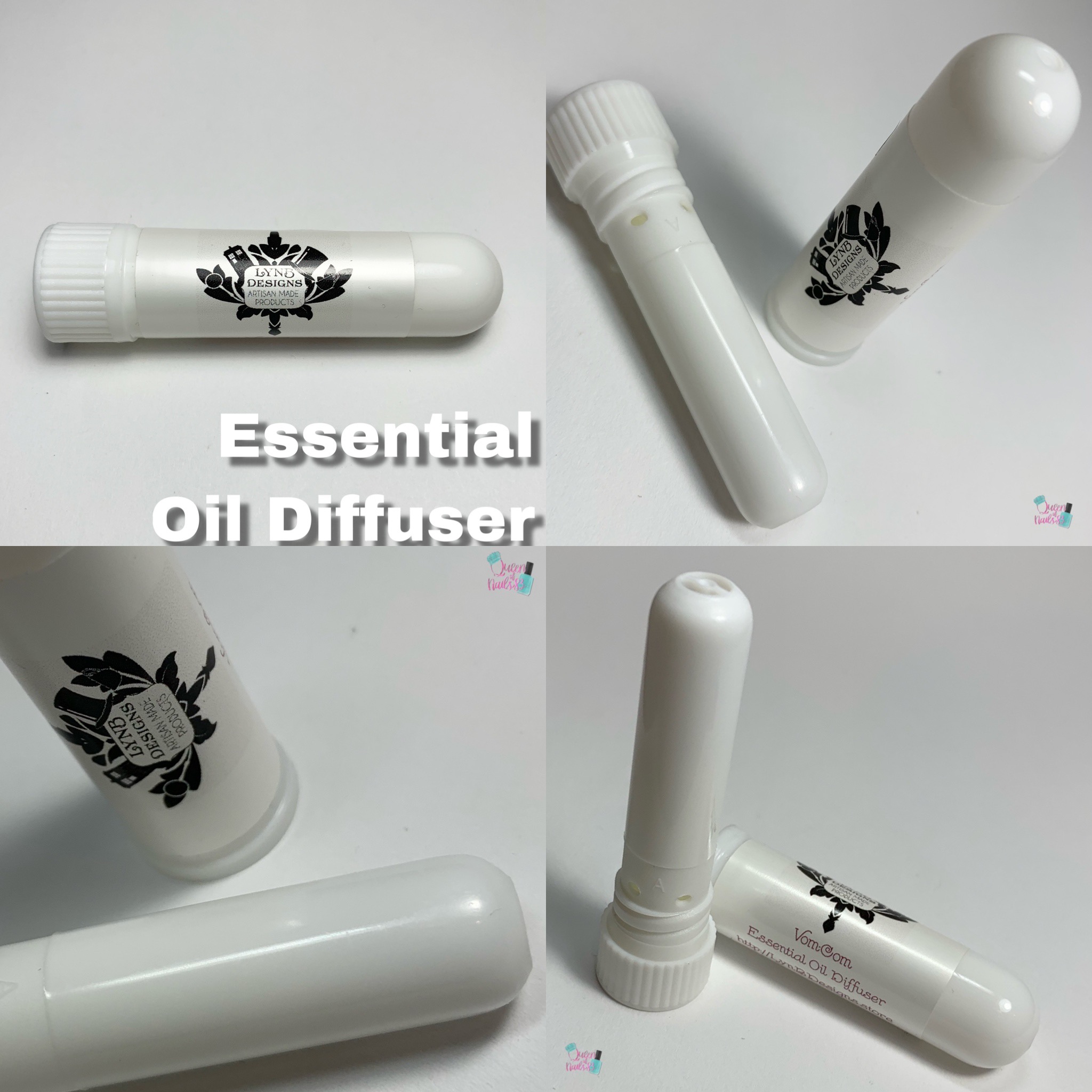 Ms. Sparkle – Bumper Cars
Maker: Simone
Description: A sheer black jelly base with strong holo and packed with flakies
Price: $11 / Cap: NONE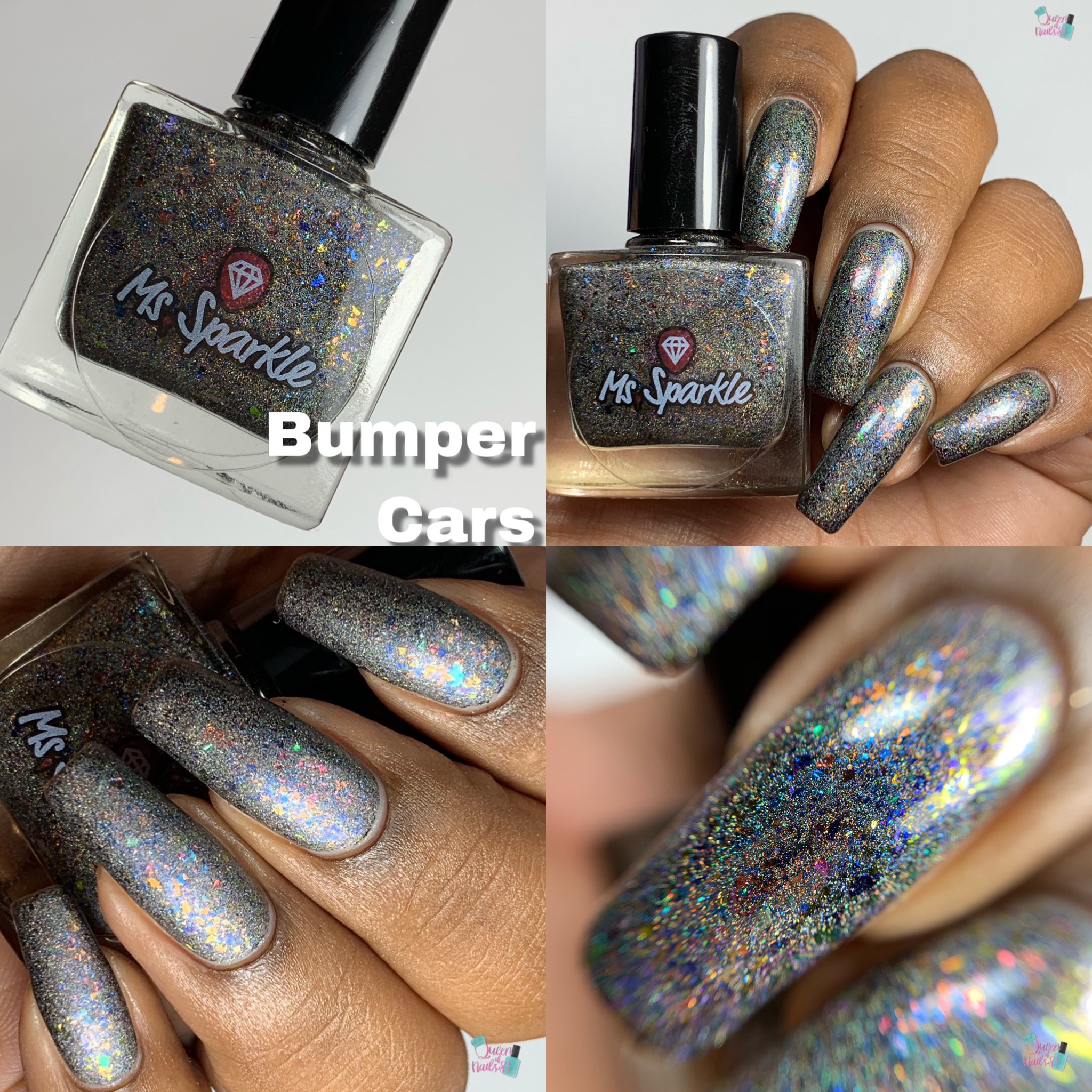 Necessary Evil – Scream-O-Coaster
Maker: Tamara
Description: An orange-red base with scattered holo and copper shimmer
Price: $11 / Cap: NONE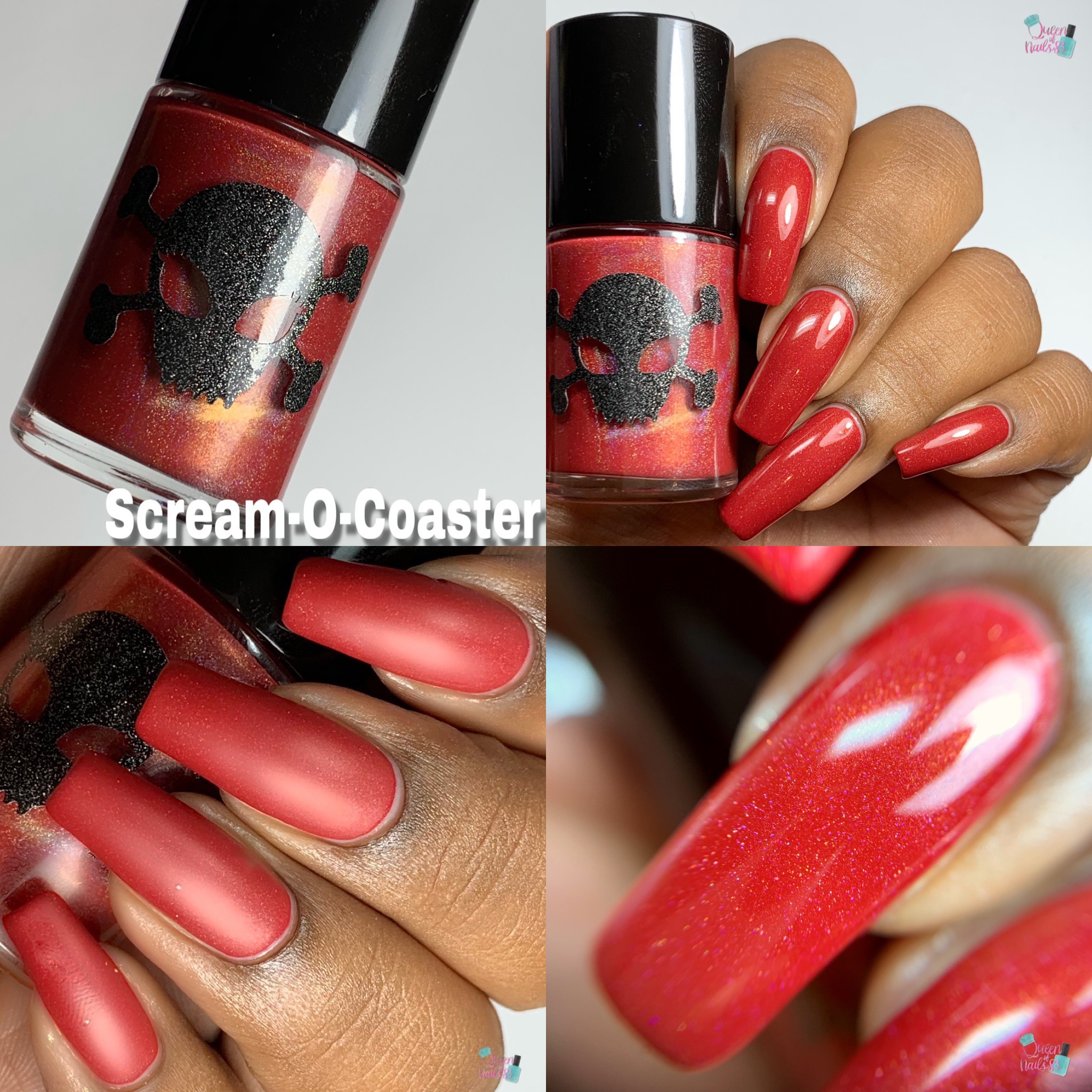 Pretty Beautiful Unlimited – Fluff 'n Stuff
Maker: Virginia
Description: A medium blue base mixed with scattered holographic pigment, silver holographic micro glitters, spiced up with a mix of 3 types of crystal chameleon flakies and finished off with a heaping helping of Aurora pigment.
Price: $13 / Cap: 180 bottles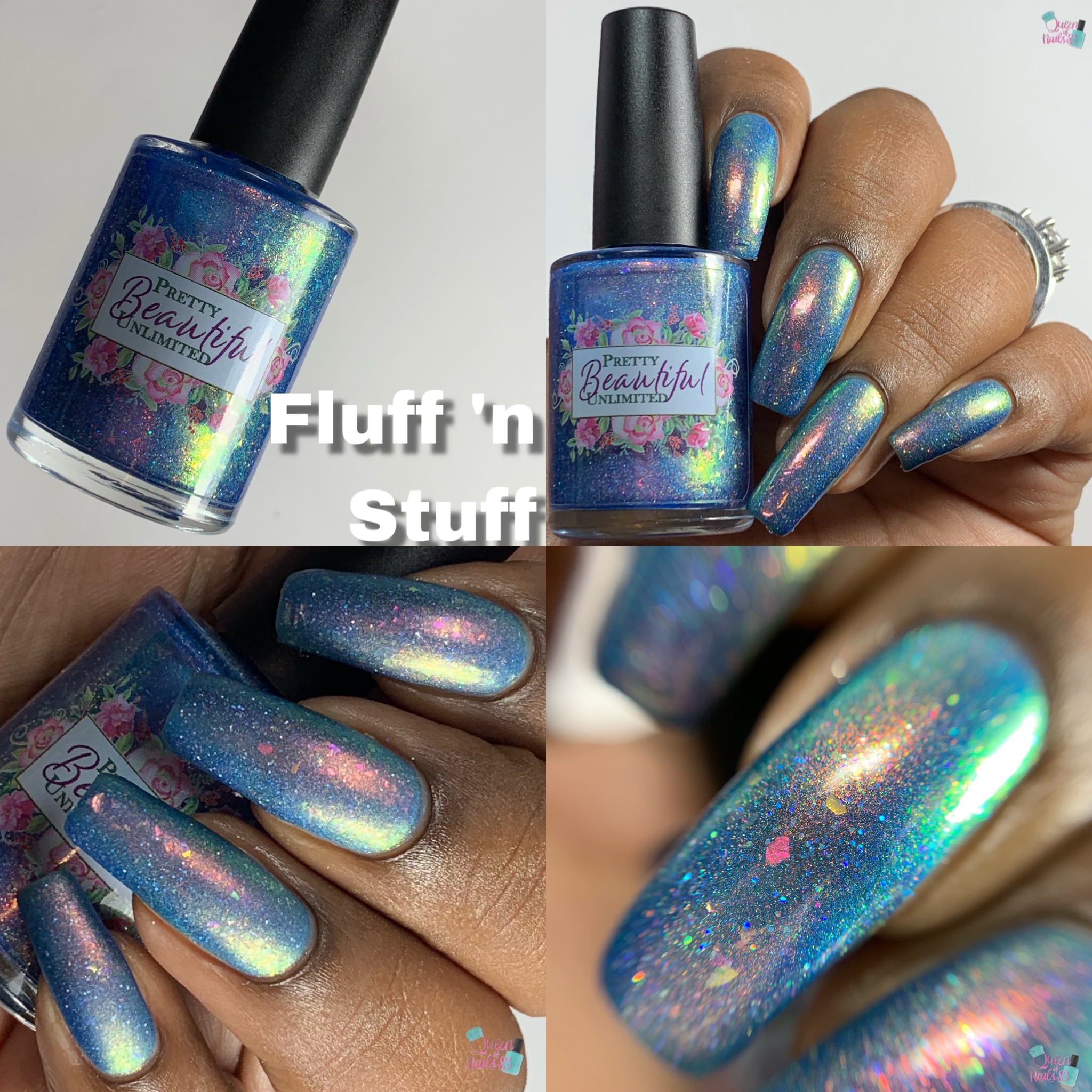 Fluff 'n Cream Scented Matte Topcoat
Description: A delicious combination of juicy bubblegum, cotton candy, juicy apples and pears blended together with sugared candy lemon drops meshed and crushed Madagascar vanilla
Price: $7 / Cap: 210 bottles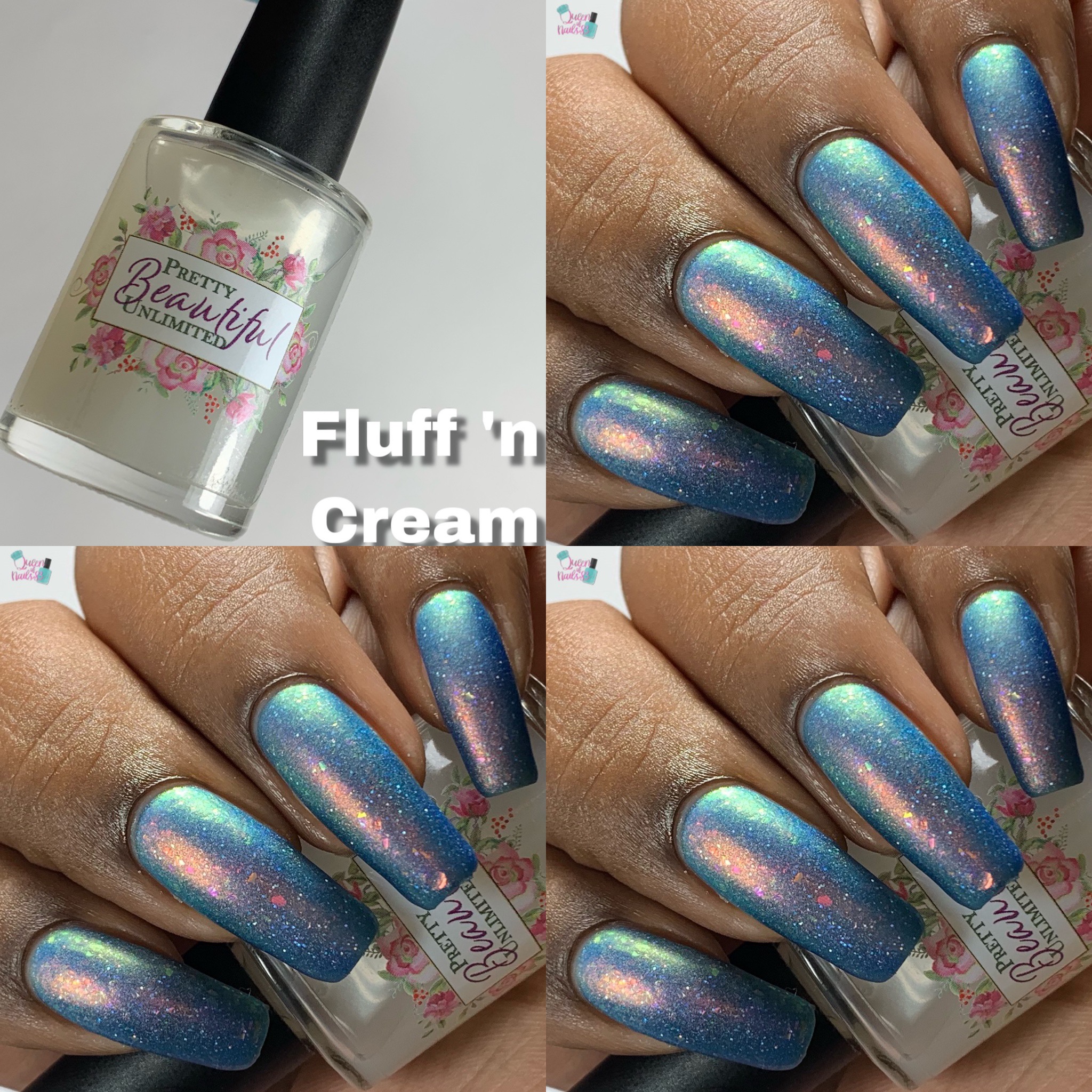 Rogue Lacquer – Best Day Ever
Maker: Rachel
Description: A turquoise blue crelly with copper, red bronze, cyan and violet ucc flakes. 
Price: $12 / Cap: 370 bottles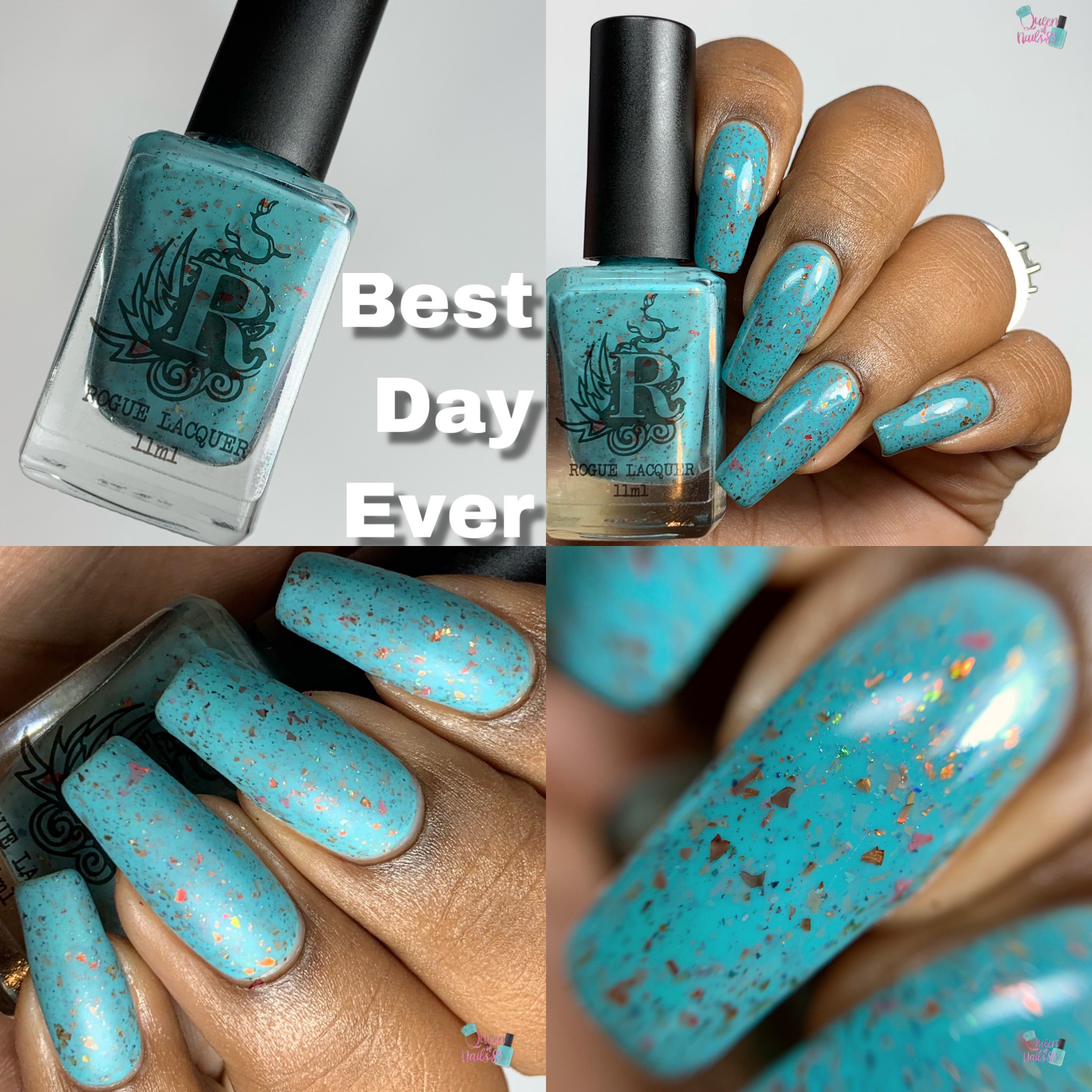 Sassy Pants – Amberina
Maker: Angie
Description: An amber/coral multi-chrome holographic base with UCC flakies and aurora shifting shimmer
Price: $12 / Cap: NONE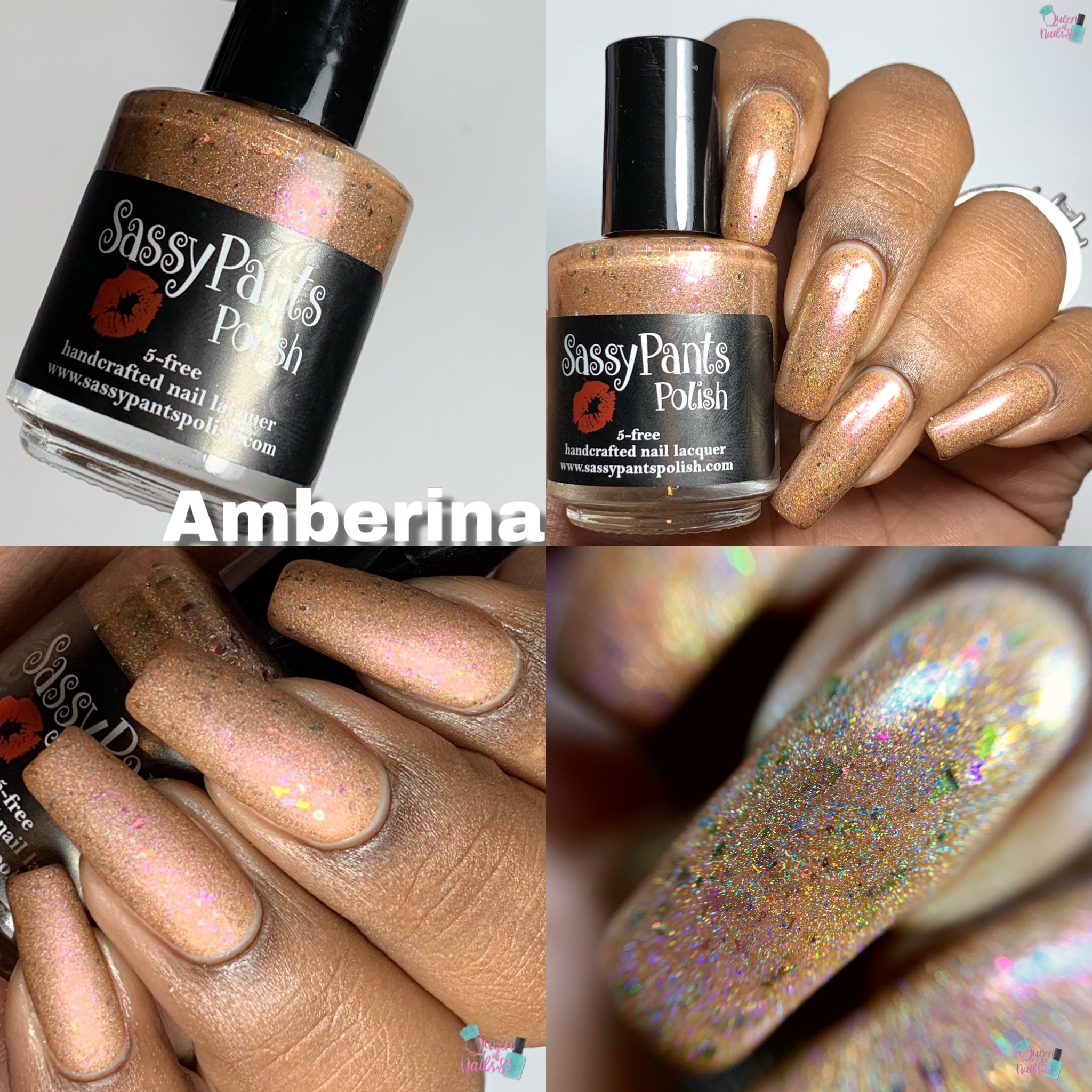 Sassy Sauce Polish – Carnival Balls (T)
Maker: Carrie
Description: A violet to clear thermal with aurora shimmer, ultra chrome, several types of crystal flakes and pink/blue/green color shift
Price: $12.75 / Cap: 300 bottles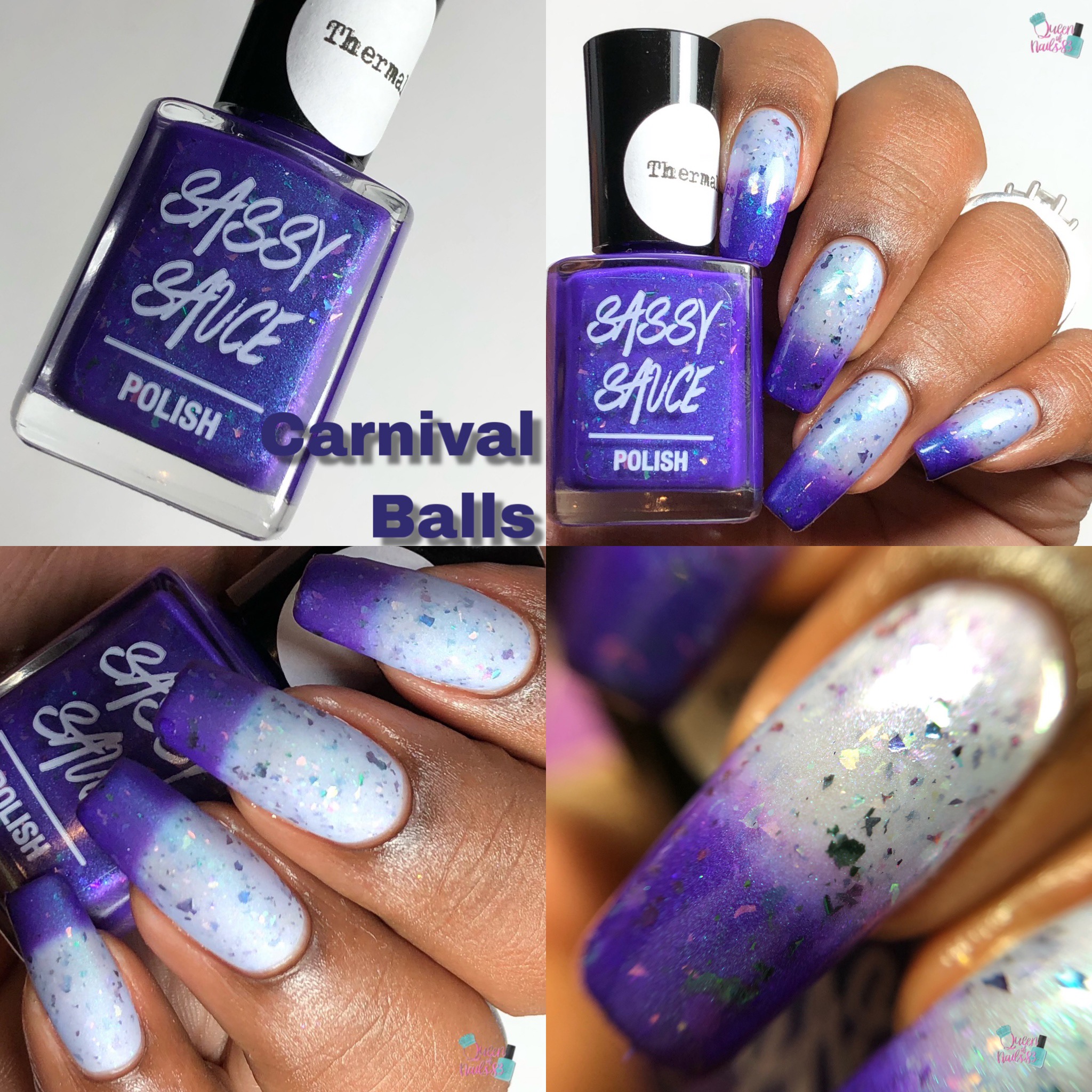 Scofflaw – Circus Peanuts
Maker: Finch
Description: A soft peach-orange creme, with neon orange and aqua glitters and a delicate aqua sparkle shimmer
Price: $12.50 / Cap: NONE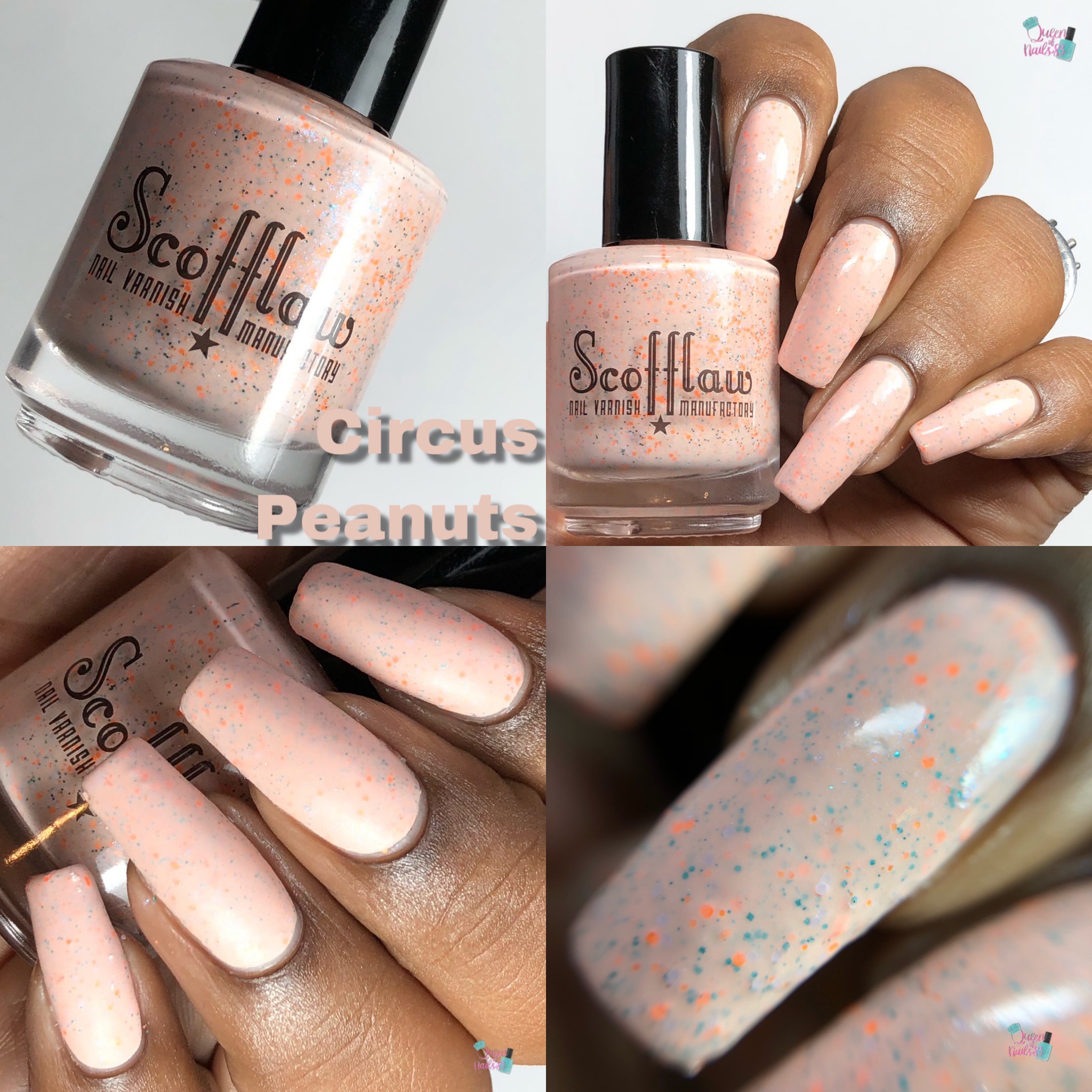 Available: Friday, August 2nd @ 11am et – Monday, August 5th @ 11:59pm et!!!!
**Polish and Indie Pickup**
*Like, Comment and Subscribe*
Eat, Laugh, Polish, Repeat
Queen of Nails 83
💕