Hey Sugas!!! The vast tropical waters of the deep blue sea is home to tens of thousands of different marine life species. For the month of August, the Makers Dozen have created polishes inspired by our neighbors of the sea!
And just in case you're new around these parts, let me give you a quick recap of how Makers Dozen works.
How will the box be run?
The Makers Dozen is a collaboration between 12 makers with a different guest maker joining monthly. Polishes will be sold on maker's individual web sites. Clicking on the brands name below will provide a direct link to the makers site. 
Who are the founding brands?
The founding makers are:
Olivia T. (Copacetic Cosmetics)

Jenn D (NeVerMind Polish)

Jannalyn M (LYNB Designs)

Sacha J (Jior Couture)

Angie C/N (Sassy Pants Polish)

Sabrina B (Zombie Claw Polish)

Trish R (PI Colors)

Anetress M (Baby Girl Lacquer)

Alicia C (Leesha's Lacquers)

Cynthia D (Alter Ego)

Simone V (Ms Sparkle)

Lisette V/J (Inspirrations)
What is the frequency?
We will be doing this monthly. So 13 polishes released each month.
Pricing:
The pricing is set my each individual maker depending on their own preferences.
How is Makers Dozen different from other boxes that are currently available?
Makers Dozen is so much different, and it's really exciting. From day 1 to now the idea has changed so much and it's a great thing. We will be releasing polishes with a cap of 40 so they will stay exclusive and it'll be exciting to get your hands on! Because of this cap polishes may sell out super quick, but we aren't having a cut off date. If they are still available in the next monthly they will still be able to be purchased. Also each bottle will be numbered just like works of art should be! We will have 13 drawings in our group to allow members to win free shipping, discounts, etc. The makers are so excited to be engaging with the members I really think it will be something special. Another thing that sets us apart is that each month will be a rainbow of colors! We all rotate colors each month so every month there will be 13 different colored polishes!
Why 'Maker's Dozen'?
Makers Dozen was a name that the group came up with together, a play on bakers dozen, and it fits so perfectly!
Enjoy…
**All swatches are done using liquid latex Peel-off Base, glossy, QDTC and matte topcoat. Swatch photos are taken using artificial lights.**
Maker: Cynthia
Description: A sultry magenta base with magenta microglitter
Price: $10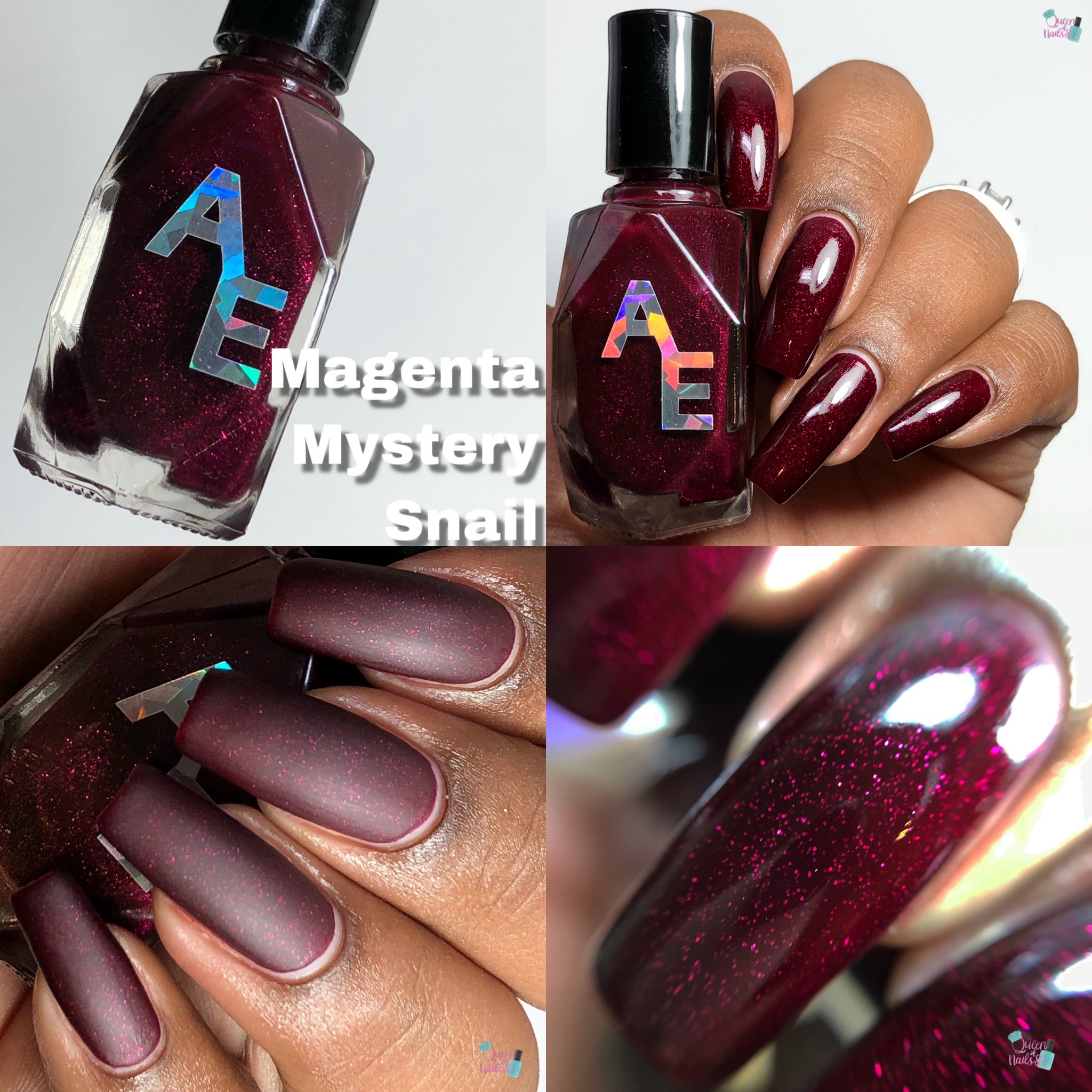 Maker: Anetress
Description: A chocolatey base with white, rainbow fantasy, fantasy blue and orangey-gold flakies with a semi-matte finish
Price: $10.50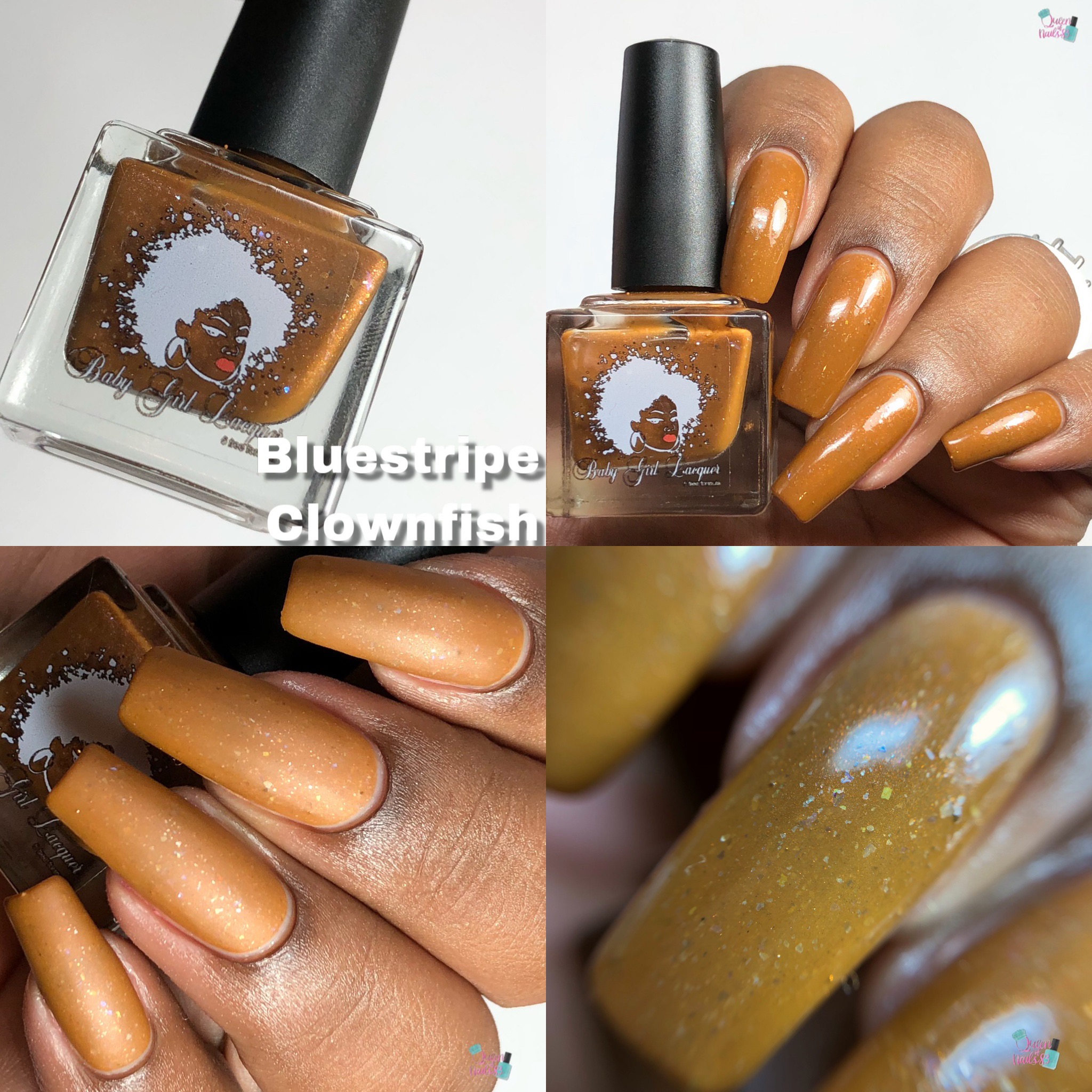 Maker: Olivia
Description: A fiery metallic orange with bronze and white micro flakies
Price: $8
Maker: Jennalyn
Description: A grey crelly with green to blue to purple to peach copper UCC flakies and micro holo shimmer
Price: $10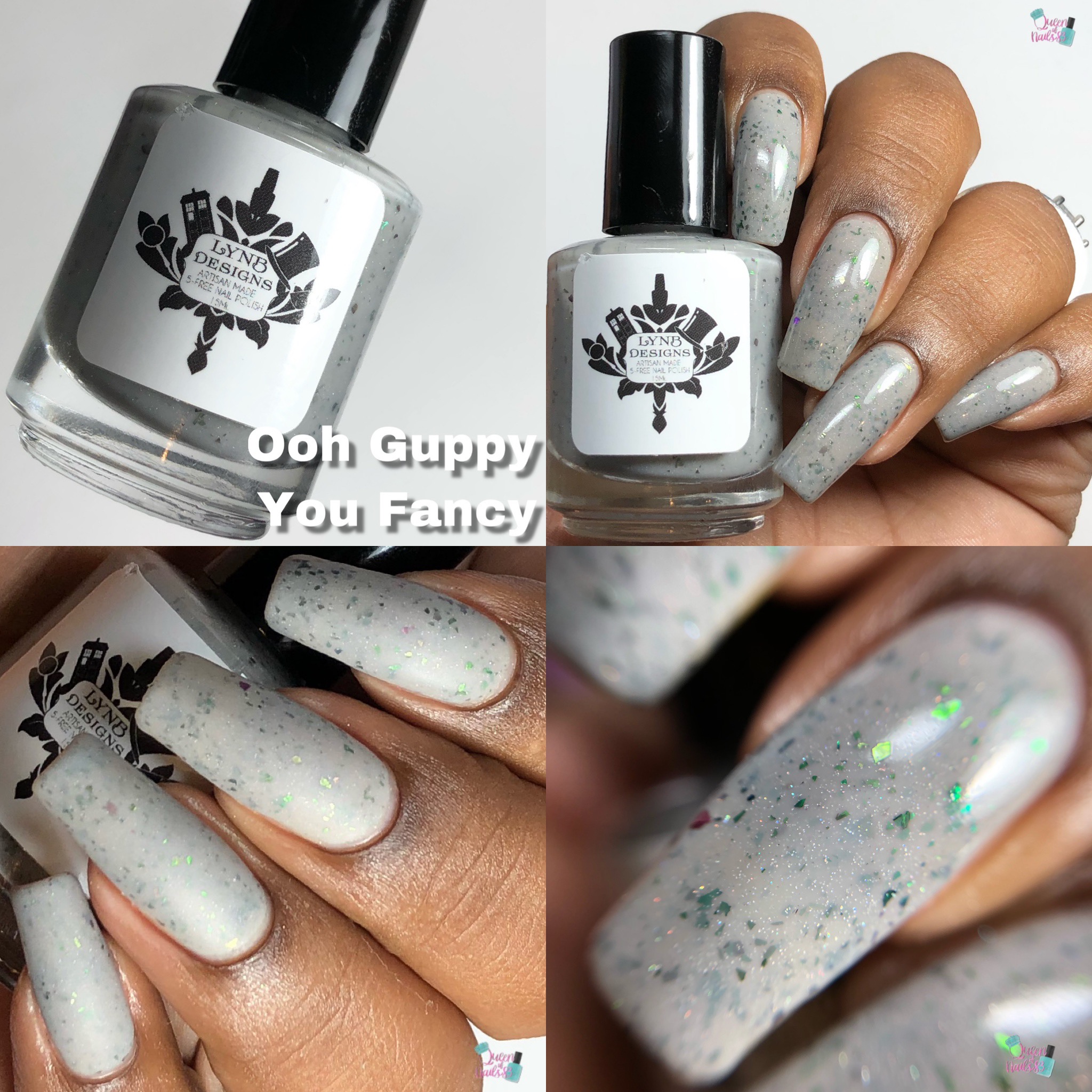 Maker: Angie
Description: A blue duochrome magnetic with assorted flakies
Price: $12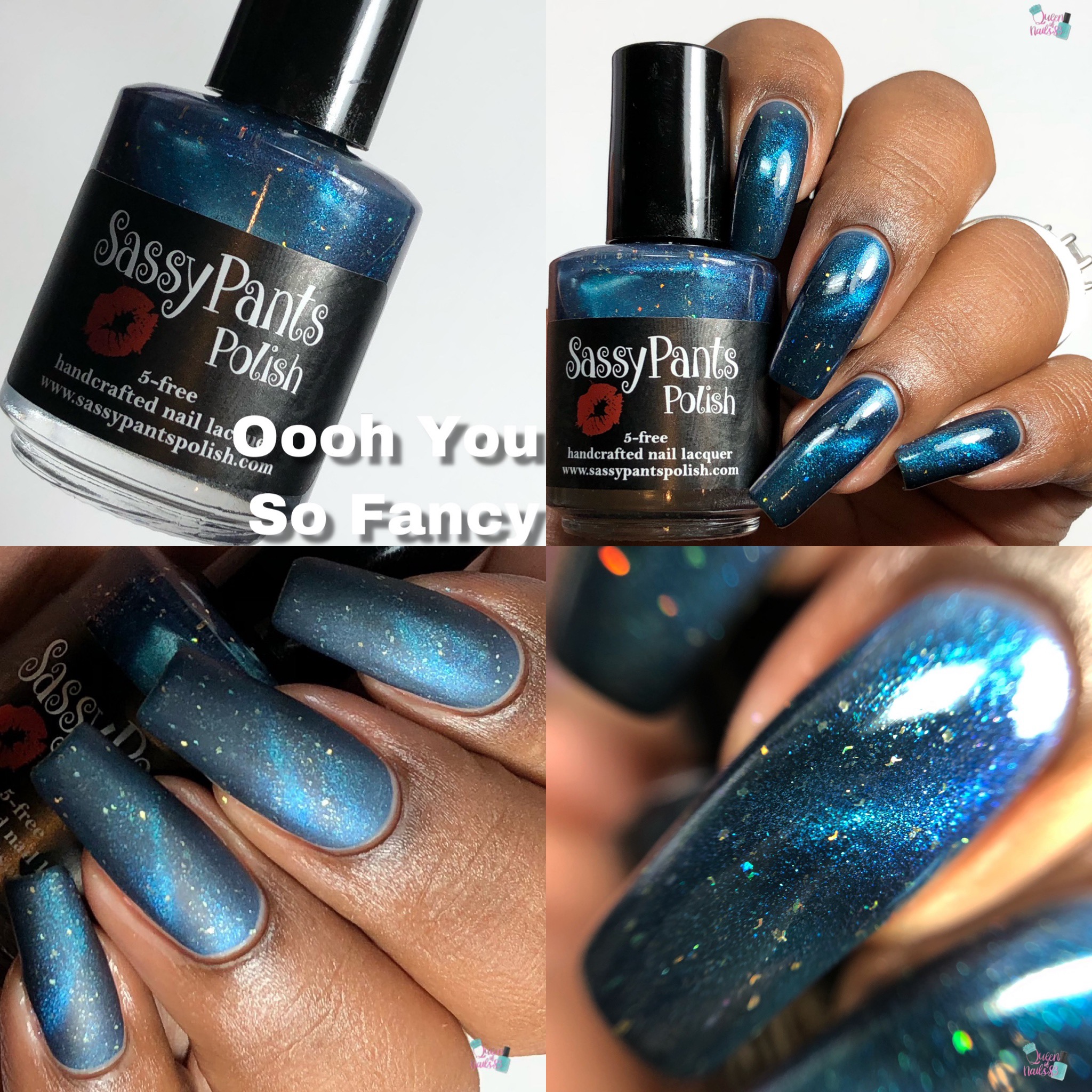 Available: Thursday, August 1st @ 12pm ct 
**Makers Dozen**
*Like, Comment and Subscribe*
Eat, Laugh, Polish, Repeat
Queen of Nails 83
💕