Hey Sugas!! Help me welcome Femme Fatale Cosmetics to the Queendom!!! This brand is far from "new to me" but it is the first time I have featured them here and what better way to share this brand than with the newest collection, Chilling Adventures and the May COTM and FOTM.
The Chilling Adventures Collection is inspired by the popular Netflix Sabrina series. These colors were specially formulated to reminisce the wearer of enchantments, dusky woods, a sudden breeze blowing through the trees, damp soil, dewdrops on grass… and a bit of mystery.
The May COTM was inspired by the famous artwork – The Kiss. The Kiss, is an oil painting with added silver and gold leaf by the Austrian Symbolist painter Gustav Klimt in 1907. 
The Glass Palace, the May FOTM, was inspired by the 'Glass Palace' in Madrid, Spain. The incredible glass structure was built in 1887 to exhibit exotic flora and fauna and in 2006 Korean artist Kimsooja put mirrors on the floor and covered windows with a translucent filters that caused light diffraction, thus filling the rooms with the surreal rainbows. 
So there you have it…..
Enjoy!
**All swatches are done using liquid latex base coat, glossy, QDTC and matte topcoat. Swatch photos are taken using artificial lights.**
Chilling Adventures Collection
Book of the Beast 
An alluring red-toned-brown jelly base with a blend of turquoise-blue shifting duochrome, and green-purple shifting shimmers. $12 AUD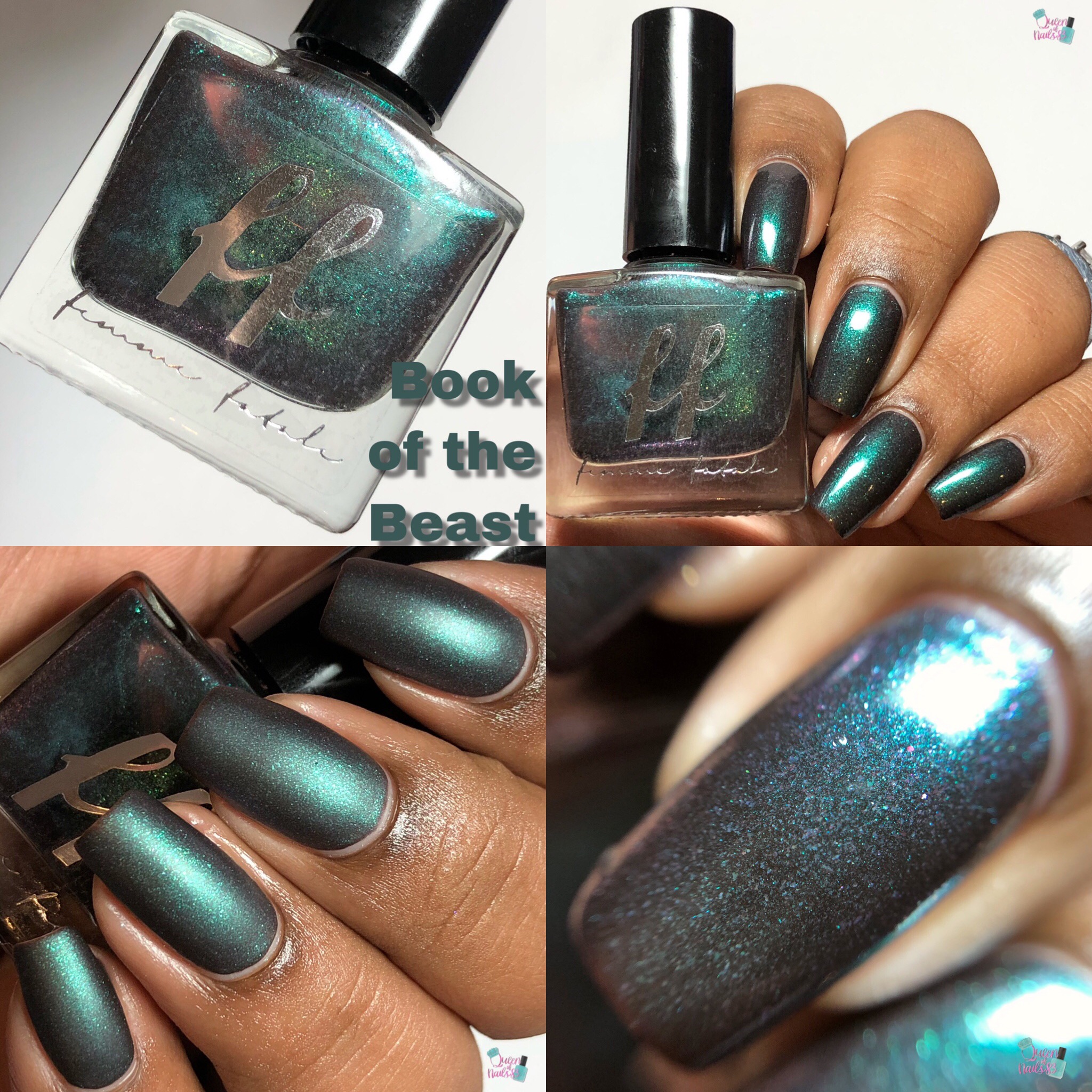 Dark Baptism
A solemn forest green jelly with a whisper of a red-gold-green multichrome, and a smattering of orange-green-blue iridescent flakes. $15 AUD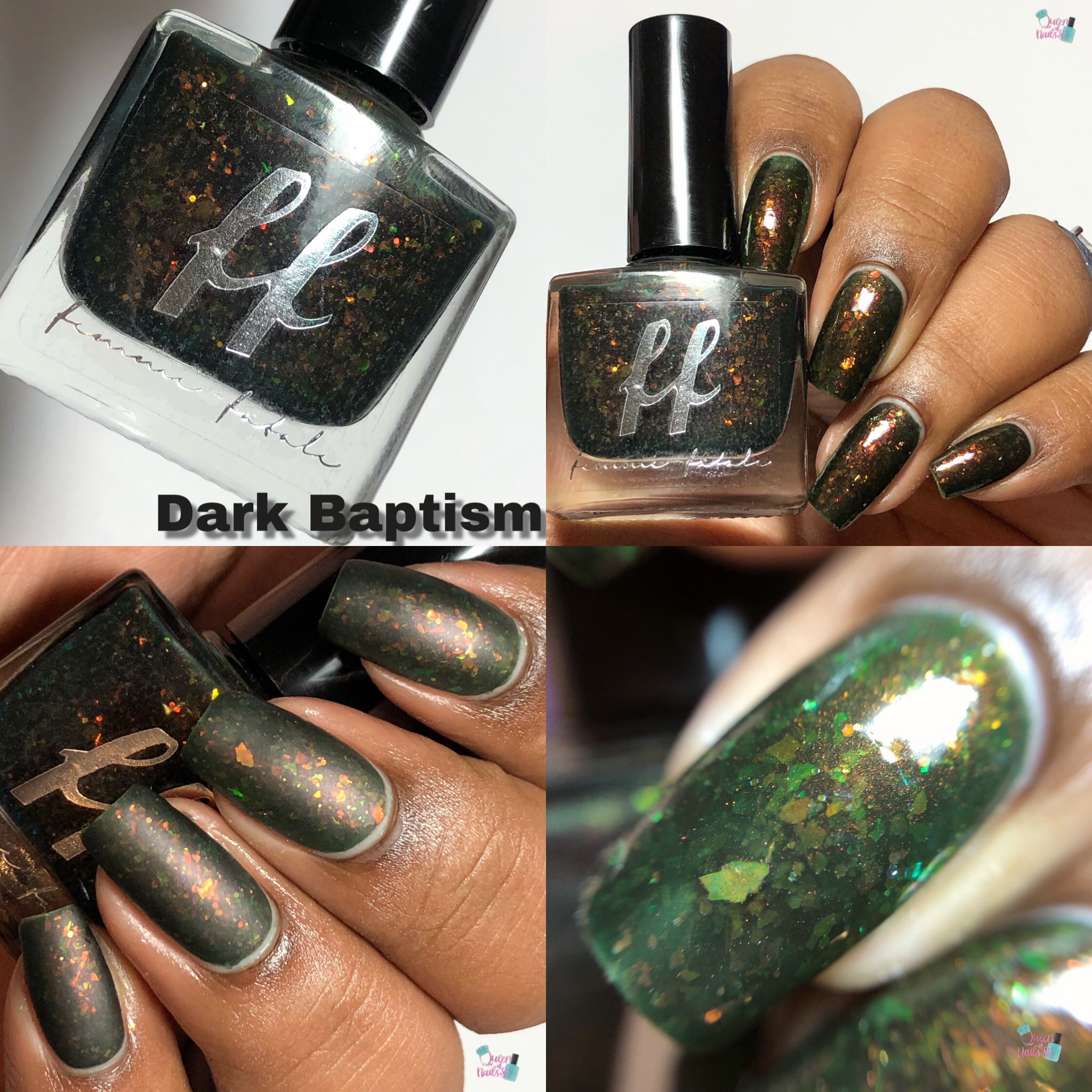 Sabrina
A raspberry red jelly with juicy ruby micro-flakes, scattered holographic particles, and silver holographic microglitter in various sizes. $13.50 AUD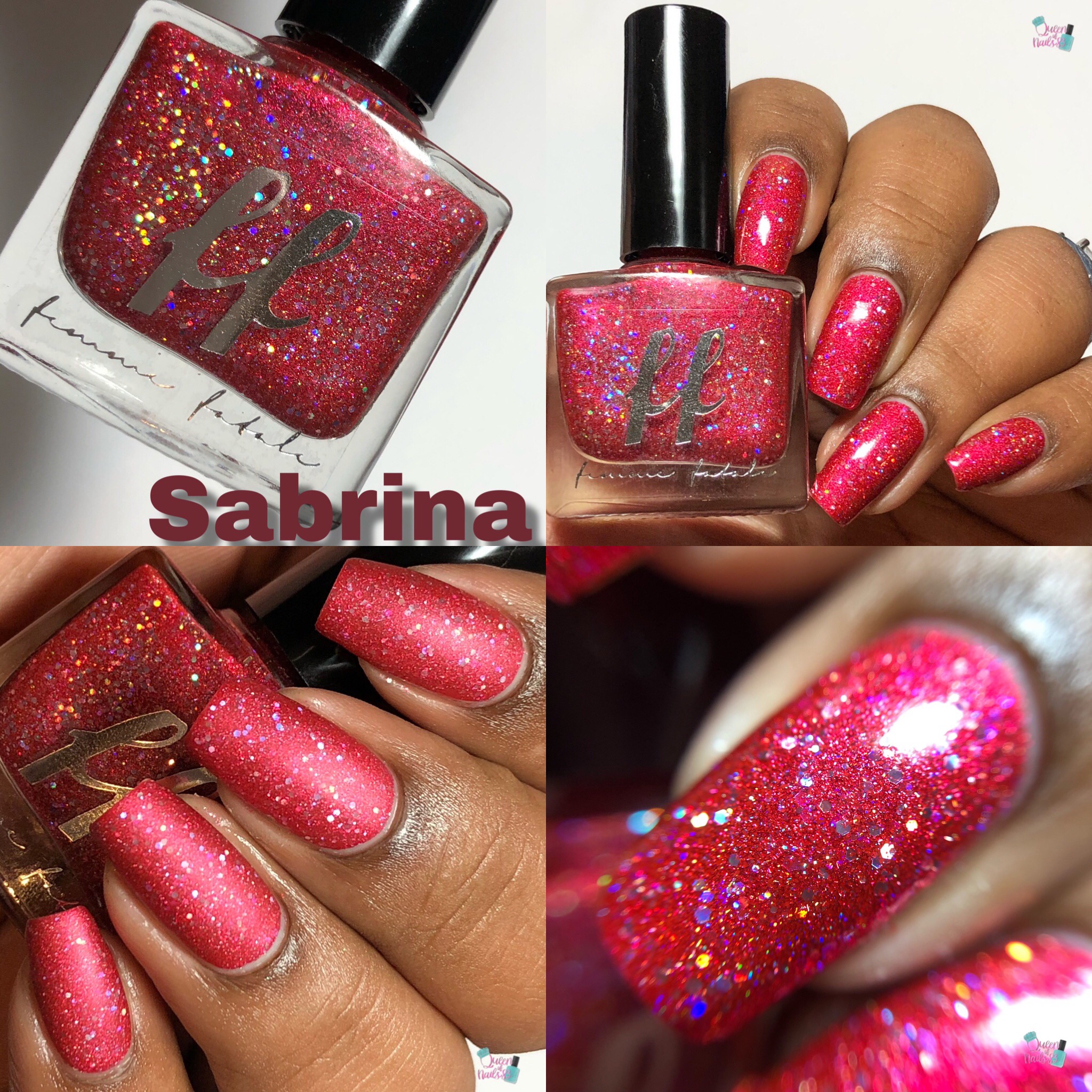 Unseen Arts $14.50 AUD
A sheer, whimsical teal jelly with pink-gold-green aurora shimmer, and pale pink holographic glitters. $14.50 AUD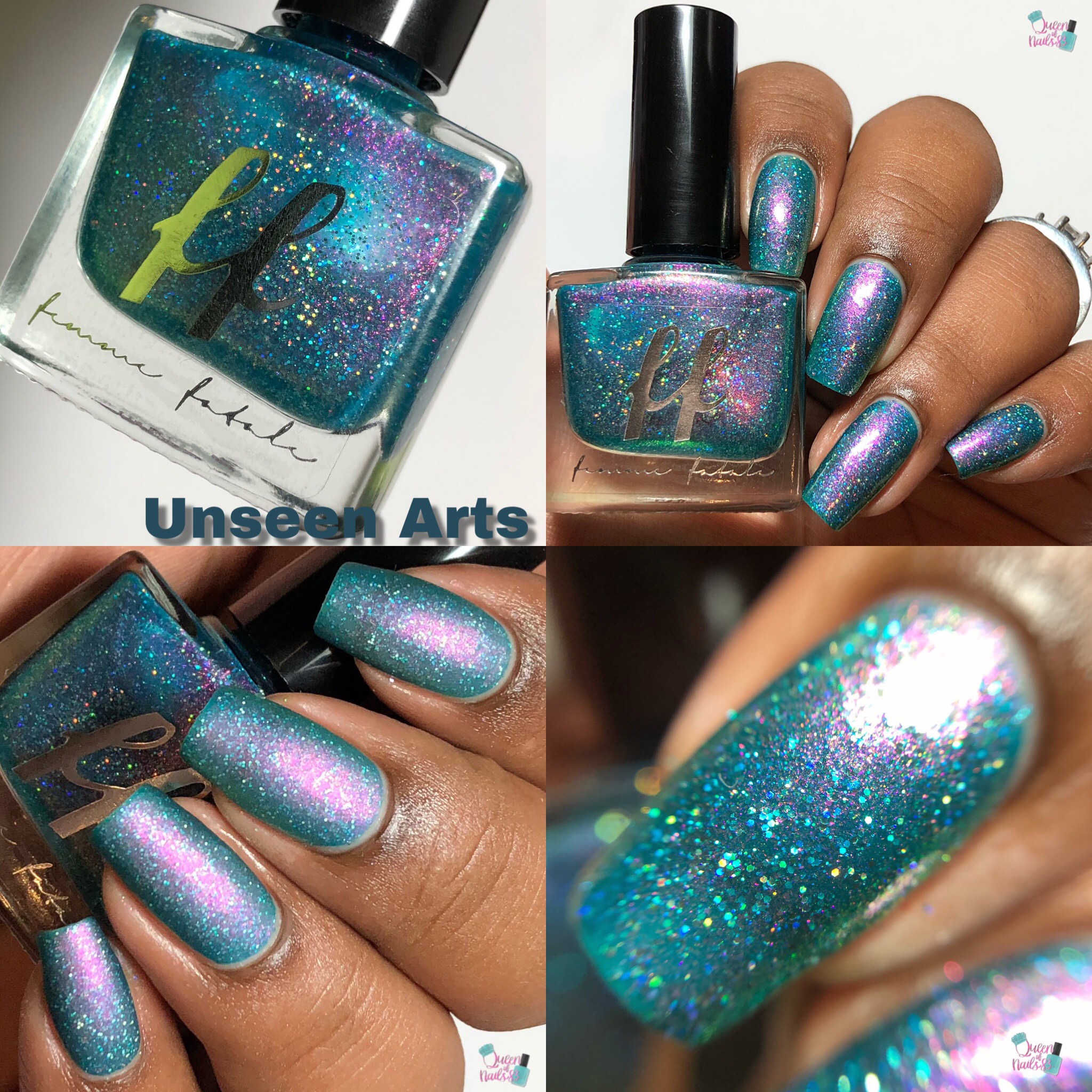 Weird Sisters (T)
A black (cold) to clear (warm) thermal with scattered black glitters in various sizes and luminous blue iridescent glitters. $14 AUD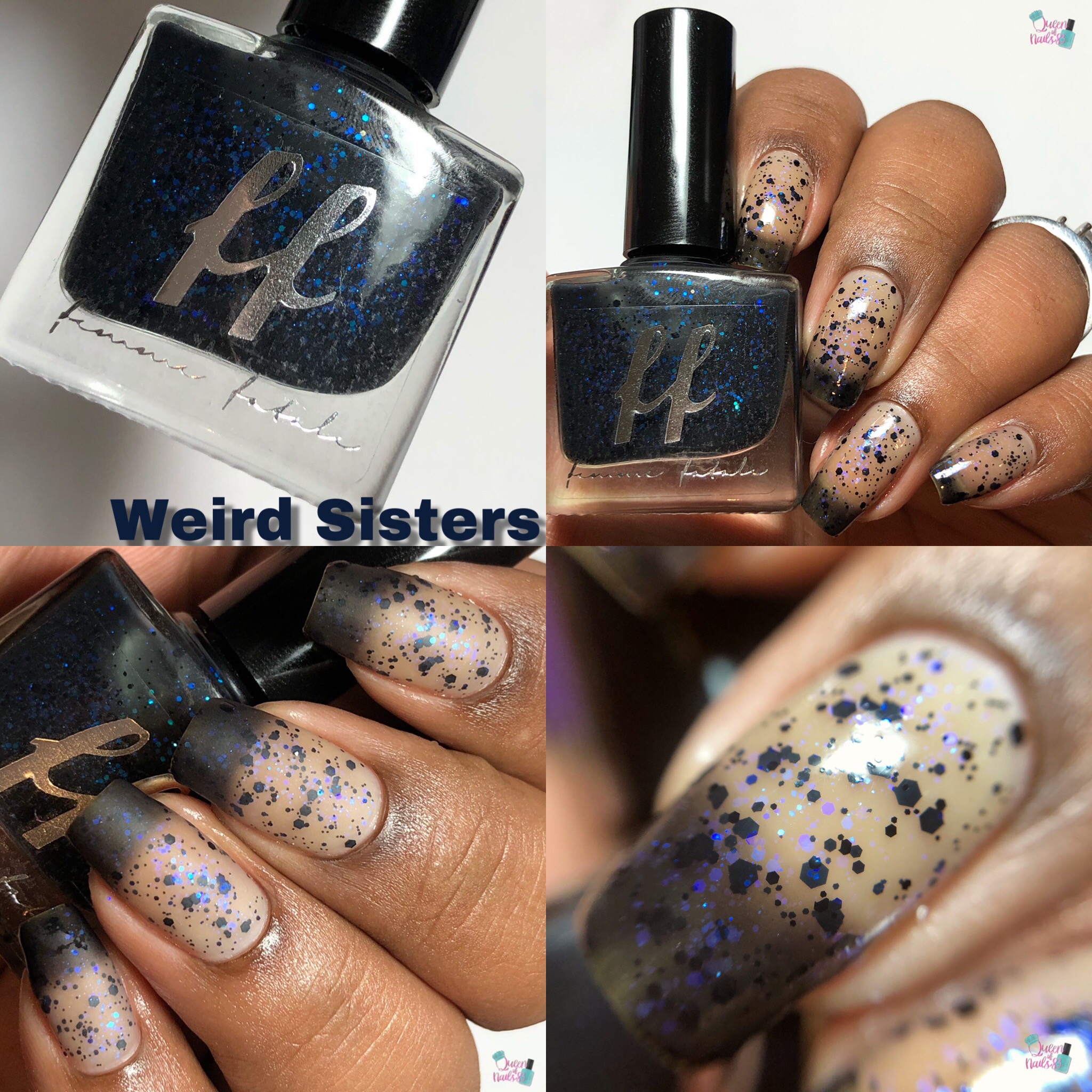 Witches in the Woods (M)
A dusty navy blue base packed with chameleon chrome flakes (green-blue-pink), blue-purple magnetic pigment and green-purple shimmer. There is also a smattering of deep emerald glitters. $14.50 AUD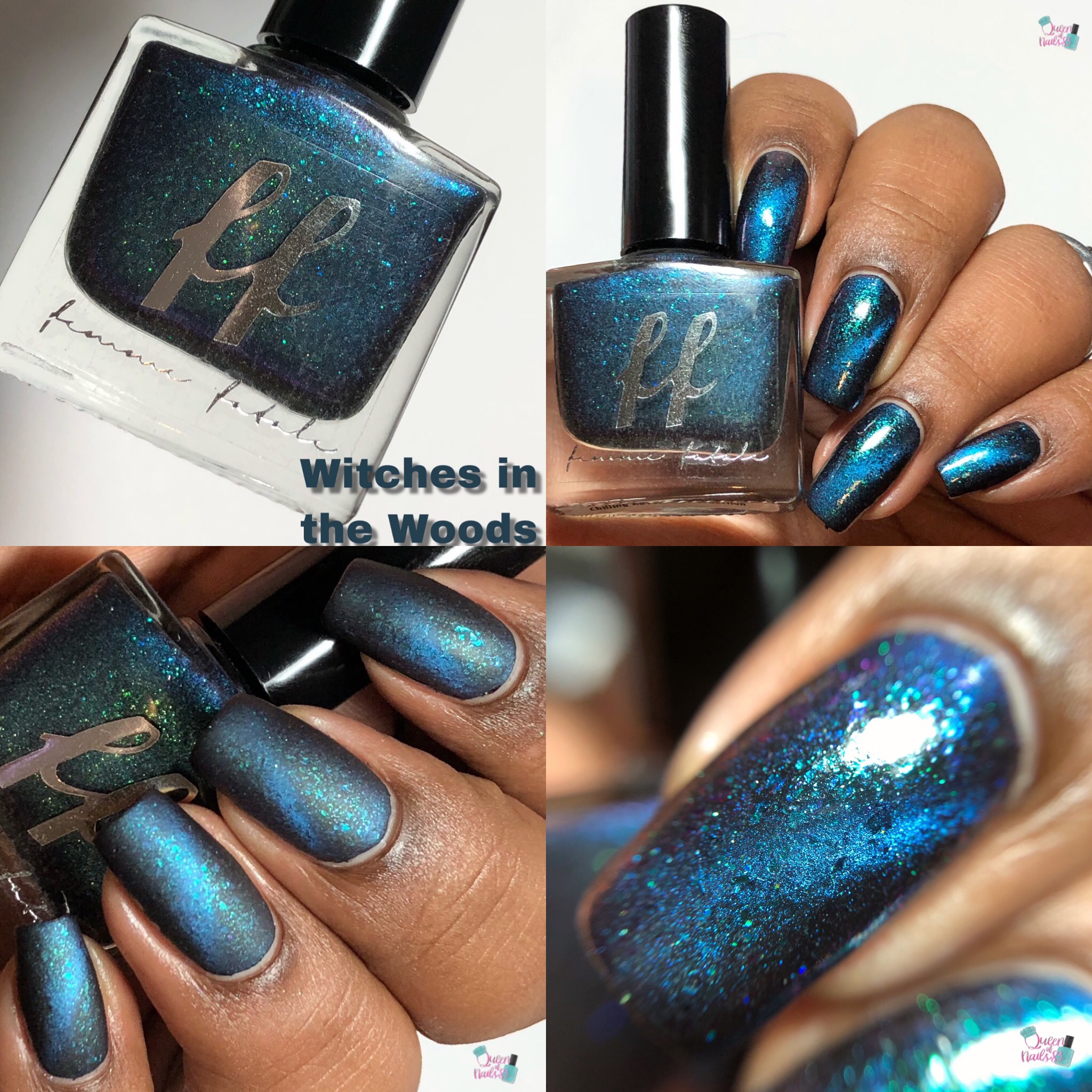 May

COTM
The Kiss (T)
A yellow (warm) to orange (cold) thermal with matter glitters in various colors (black, red, lime yellow, powder blue, white) and sizes.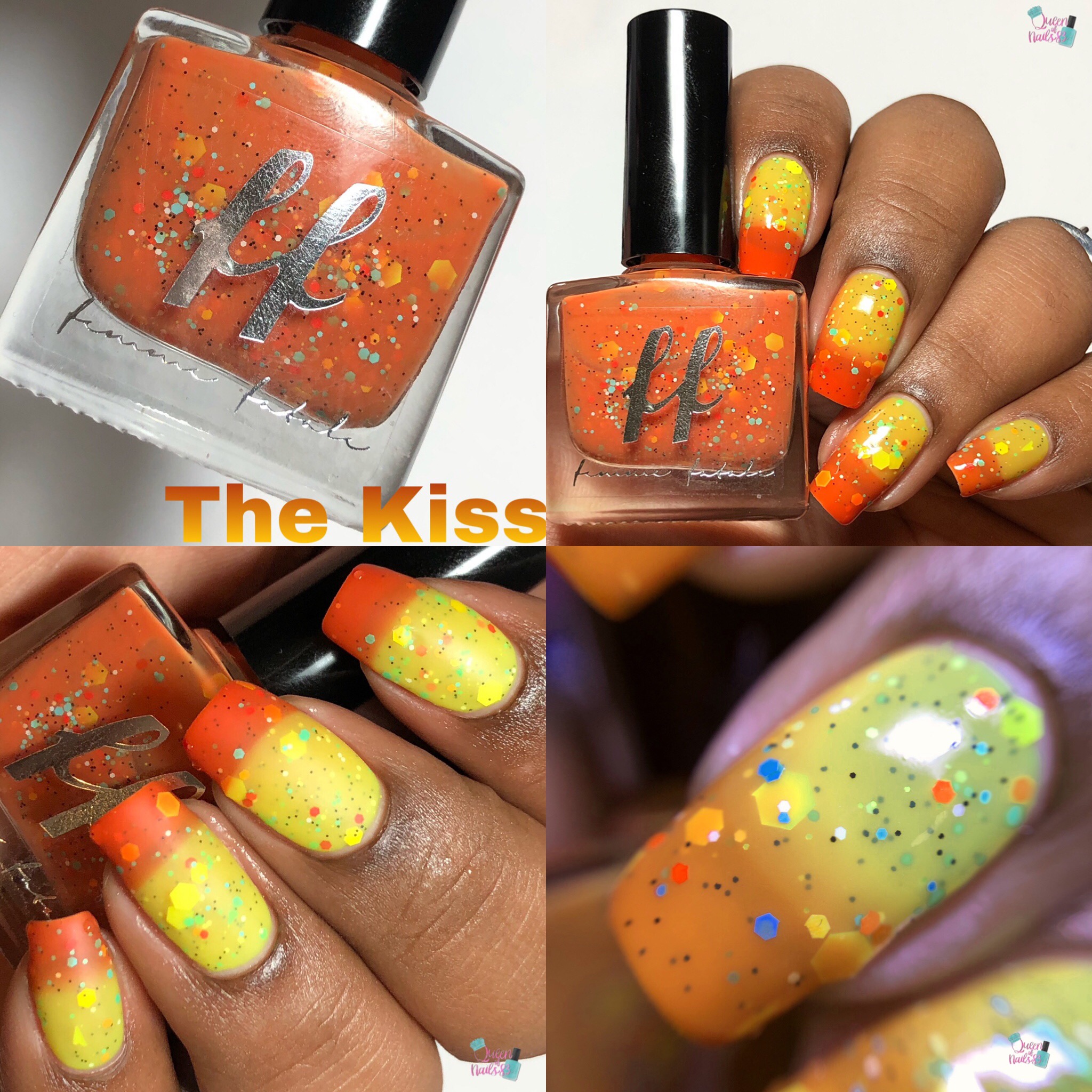 May

FOTM (FB Fan Group Exclusive)
The Glass Palace
A dusty teal-green jelly packed with holographic particles, a copperish duochrome glow, and iridescent flakies.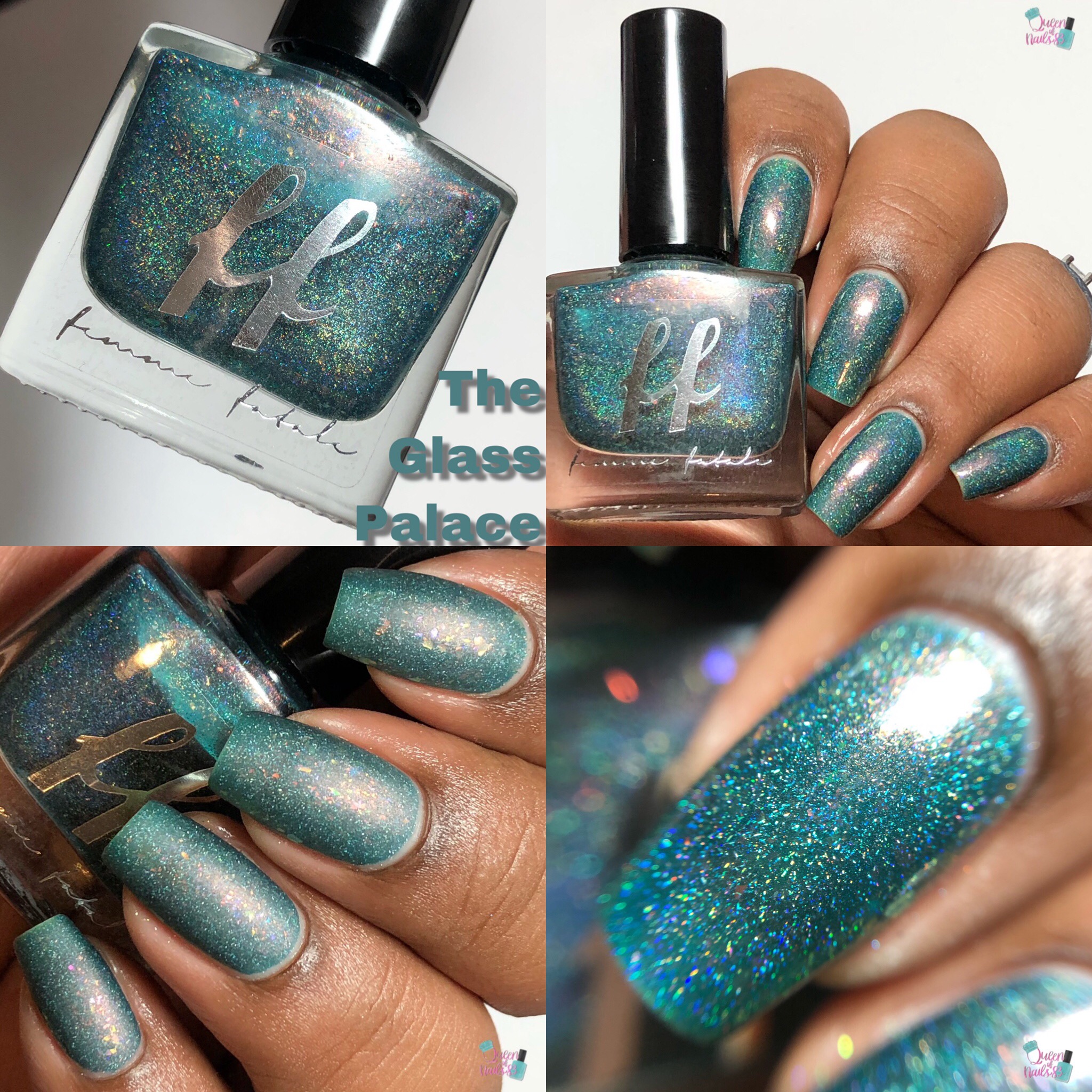 Femme Fatale Cosmetics – Chilling Adventures Collection, May COTM and May FOTM
Opacity: swatch shown in 3 coats.
Price: As stated above or Chilling Adventures Collection full set $78.50 AUD
Availability: May 1st – 5th 2019
Femme Fatale Cosmetics
*Like, Comment and Subscribe*
Eat, Laugh, Polish, Repeat
Queen of Nails 83
💕