Hey Sugas!!! Today I have 16 offerings from this months Hella Handmade Creations that are just waiting to be snatched up by you! It's been a challenging couple of weeks, go ahead… treat yourself!
Enjoy… 
**All swatches are done using liquid latex peel off base coat, glossy, QDTC and Matte Topcoat. Swatch photos are taken using artificial lights.**
Bee's Knees Lacquers – Don't Drop The Truth Tortoise
Theme: Rick & Morty
Description: A pink to aqua to purple pastel multichrome with linear holo, giving it a beautiful golden-green flame
Price: $13 / Cap: NONE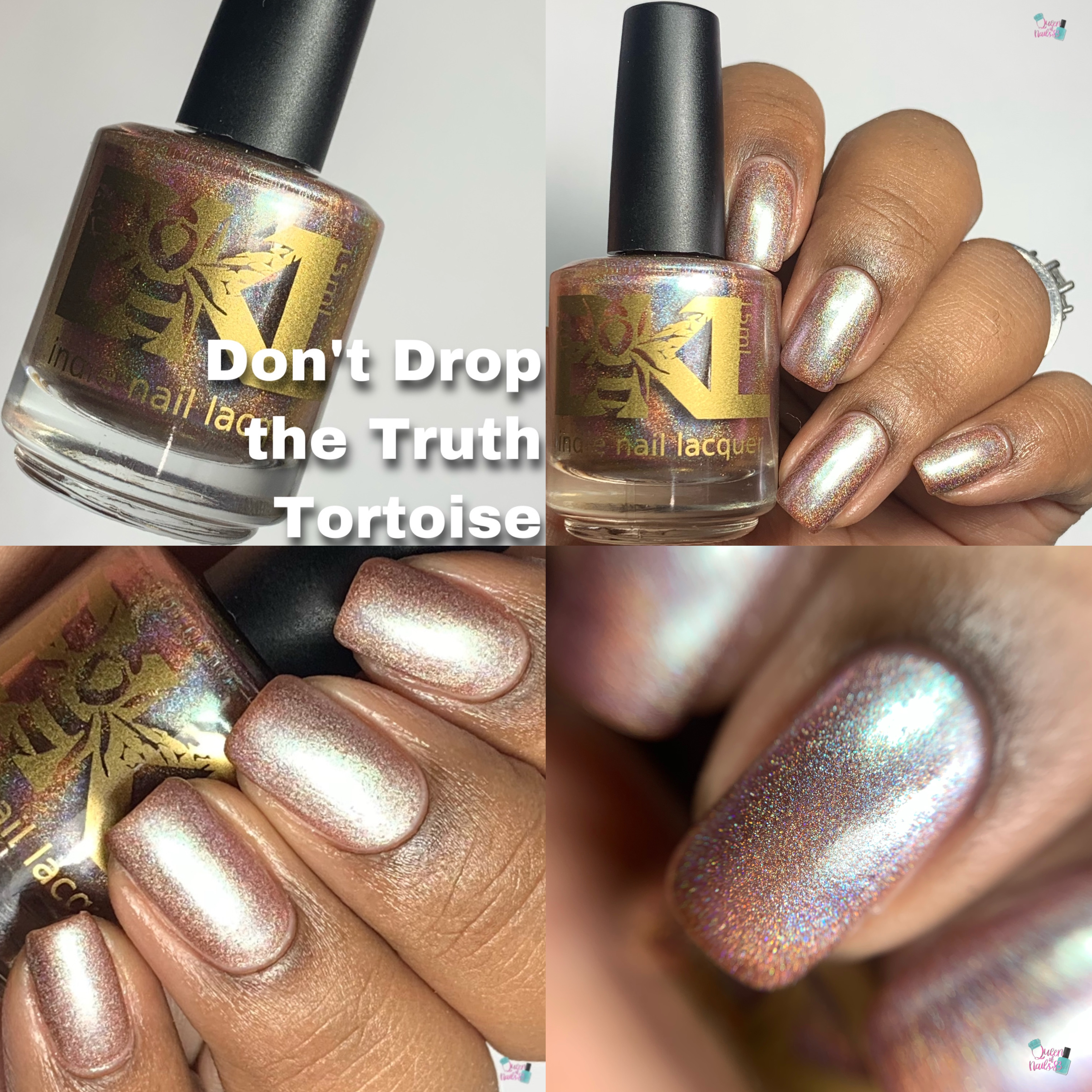 Blush Lacquers – Spring Fling Queen
Theme: Mean Girls
Description: A purple multi chrome with shifts of blue, violet and red and holographic micro flakes.
Price: $11.75 / Cap: NONE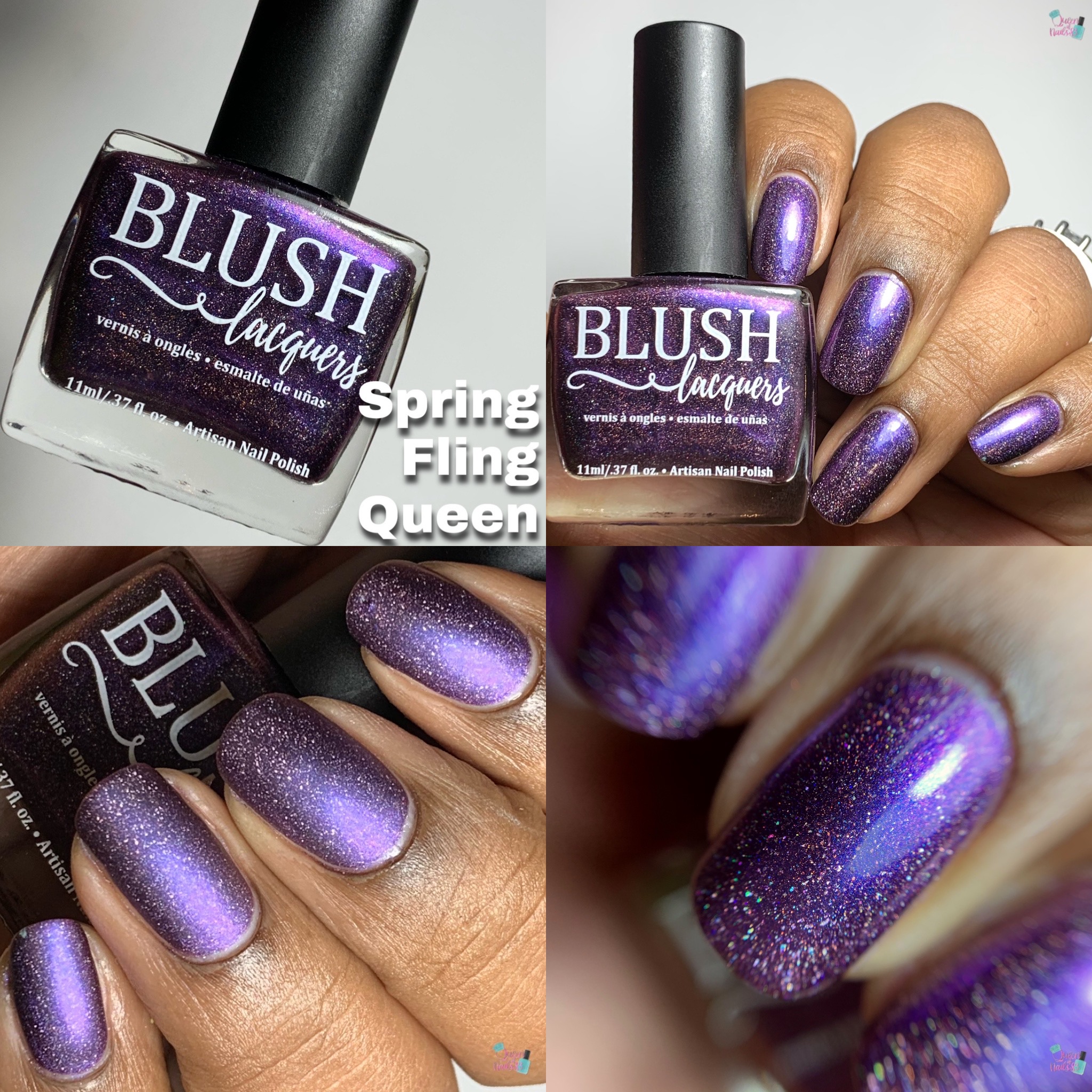 By Vanessa Molina – Fantasy or Reality
Theme: Faun's Labyrinth
Description: A dual chrome pigment ,holographic pigment , holographic flakes and UCC flakes
Price: $12.50 / Cap: 100 bottles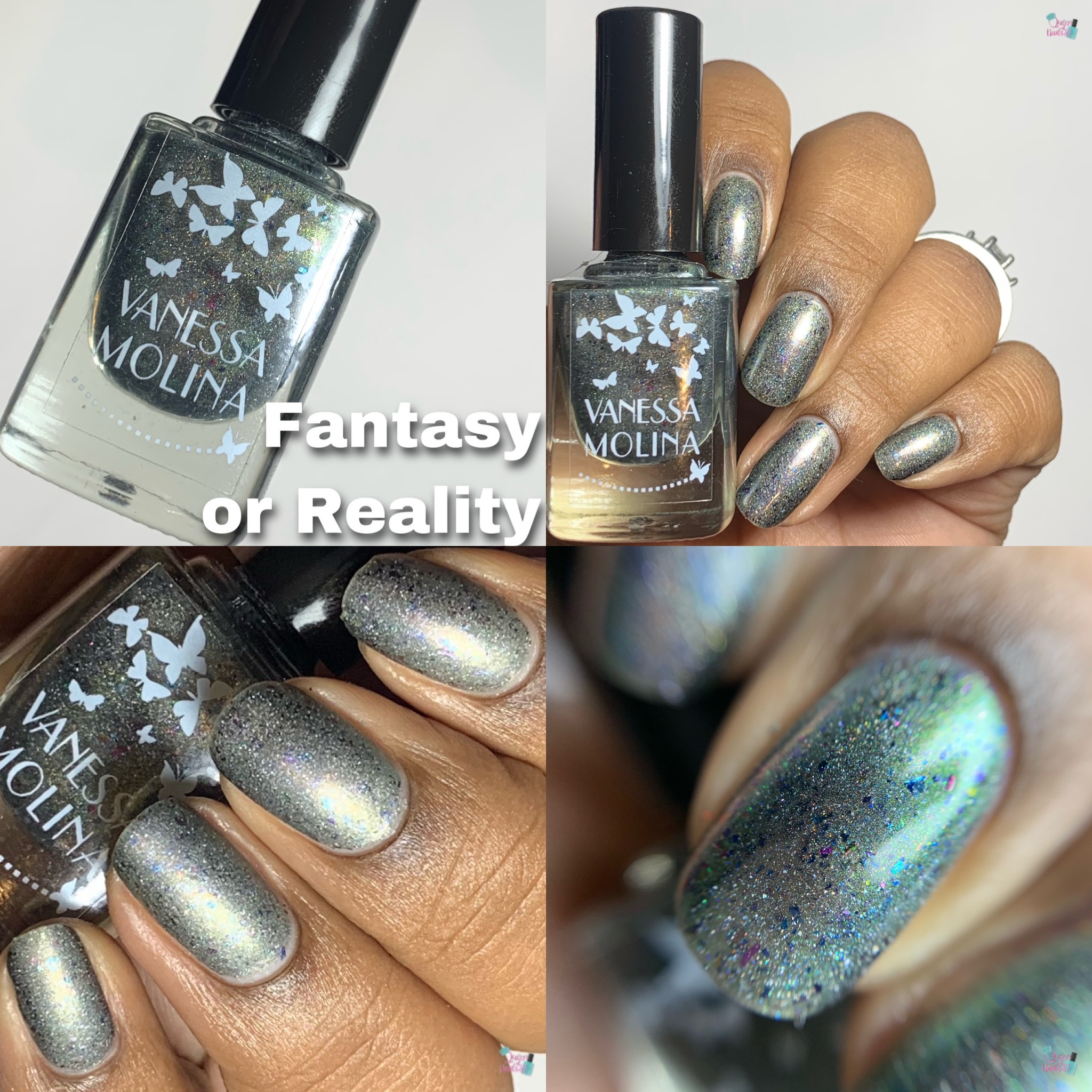 Chirality Nail Polish – The Attendant
Theme: The Tarantino Effect
Description: A sapphire blue jelly filled with red sparkles, rose to gold color shifting micro flakes, and red to gold UCC flakes
Price: $12 / Cap: NONE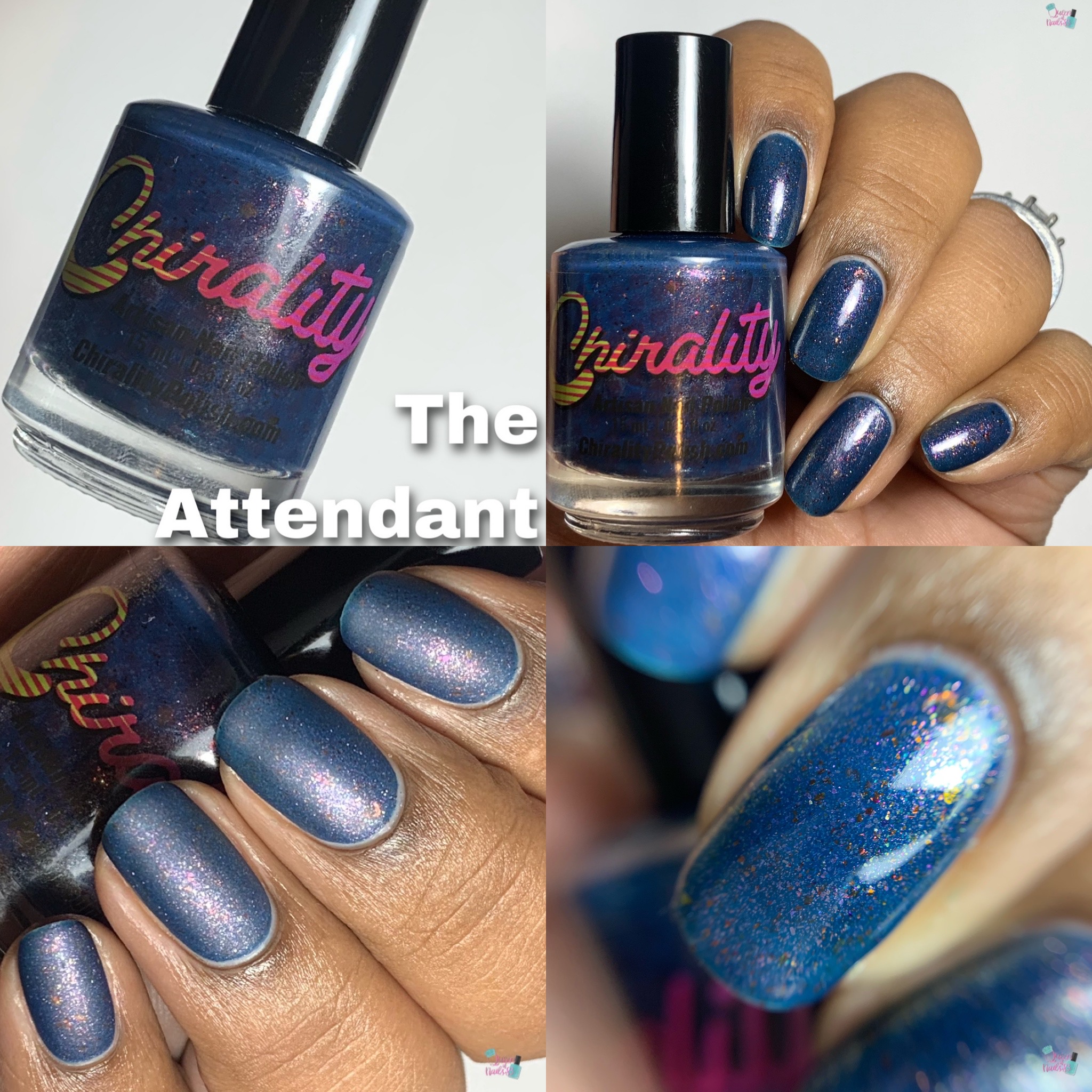 Enchanted Polish – Imagine
Theme: The Beatles
Description: A light gray base with color-shifting pigment, tiny micro holographic glitter, and scattered holographic pigment
Price: $16 / Cap: NONE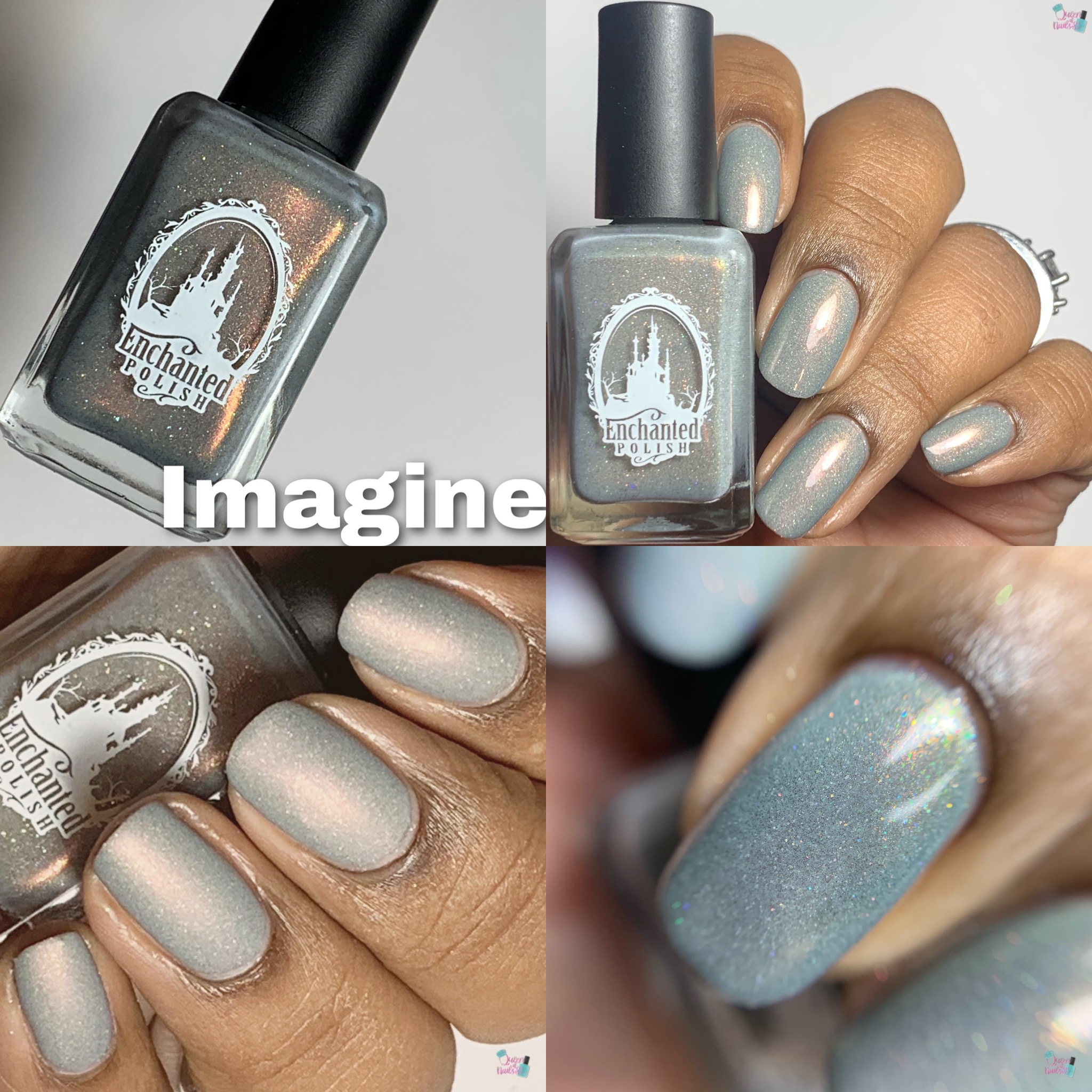 Ethereal Lacquer – Persephone
Theme: Greek Mythology
Description: A brightened pomegranate red full of fiery red to copper shimmer.
Price: $12.50 / Cap: NONE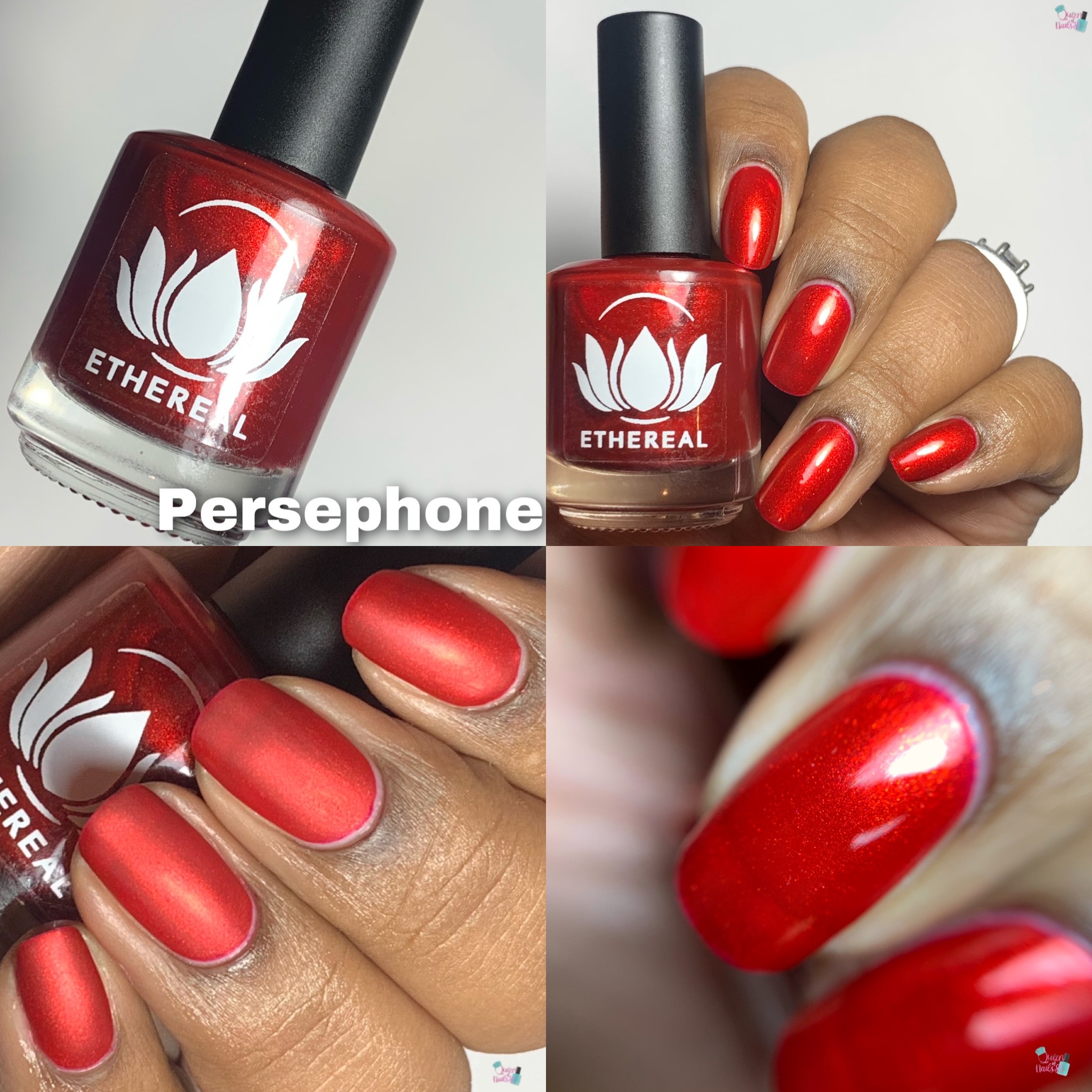 Femme Fatale Cosmetics – Sweet & Magical (T)
Theme: Candy
Description: A thermal bright hot pink when cold to light pink when warm.
Price: $13.50 / Cap: NONE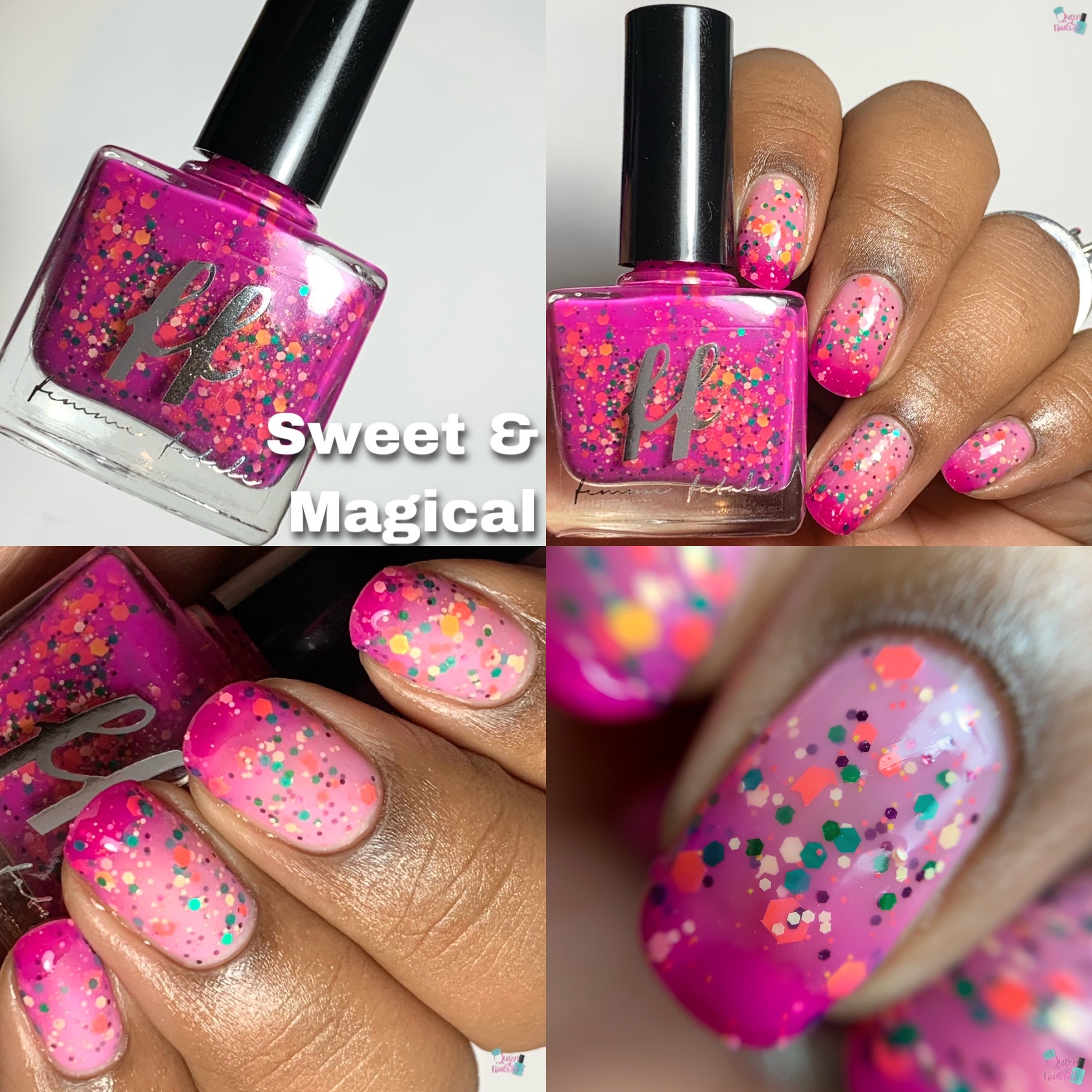 Great Lakes Lacquer – The Dragon of the West
Theme: Avatar: The Last Airbender
Description: A ruby red base filled with a gold to aqua to purple shifting shimmer, finished with a soft scattered holographic.
Price: $13 / Cap: NONE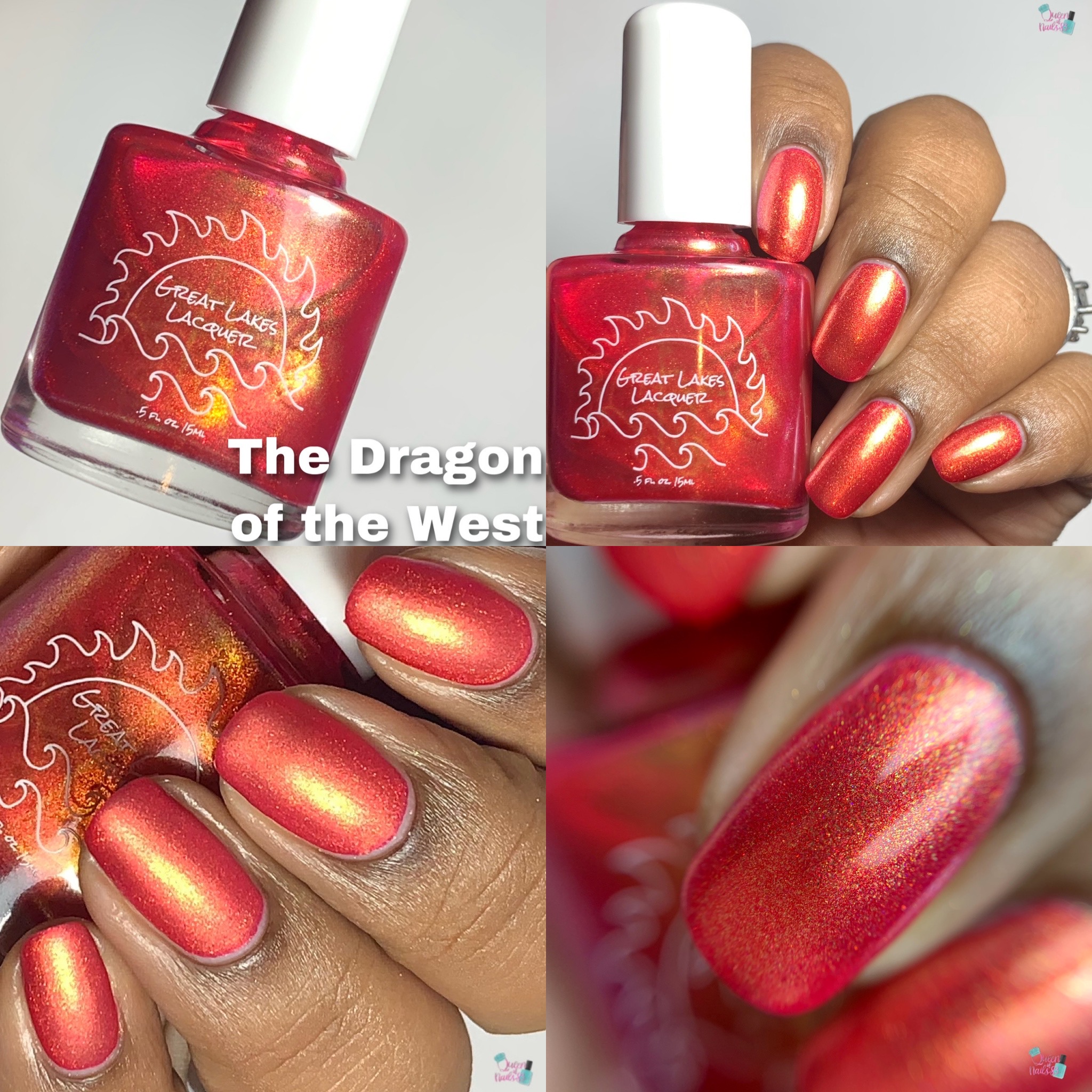 Kathleen & Co
Theme: Nature
Description: A beautiful bright pink polish with aurora shimmer and a dusting of holo microflakes.
Price: 12.50 / Cap: 125 bottles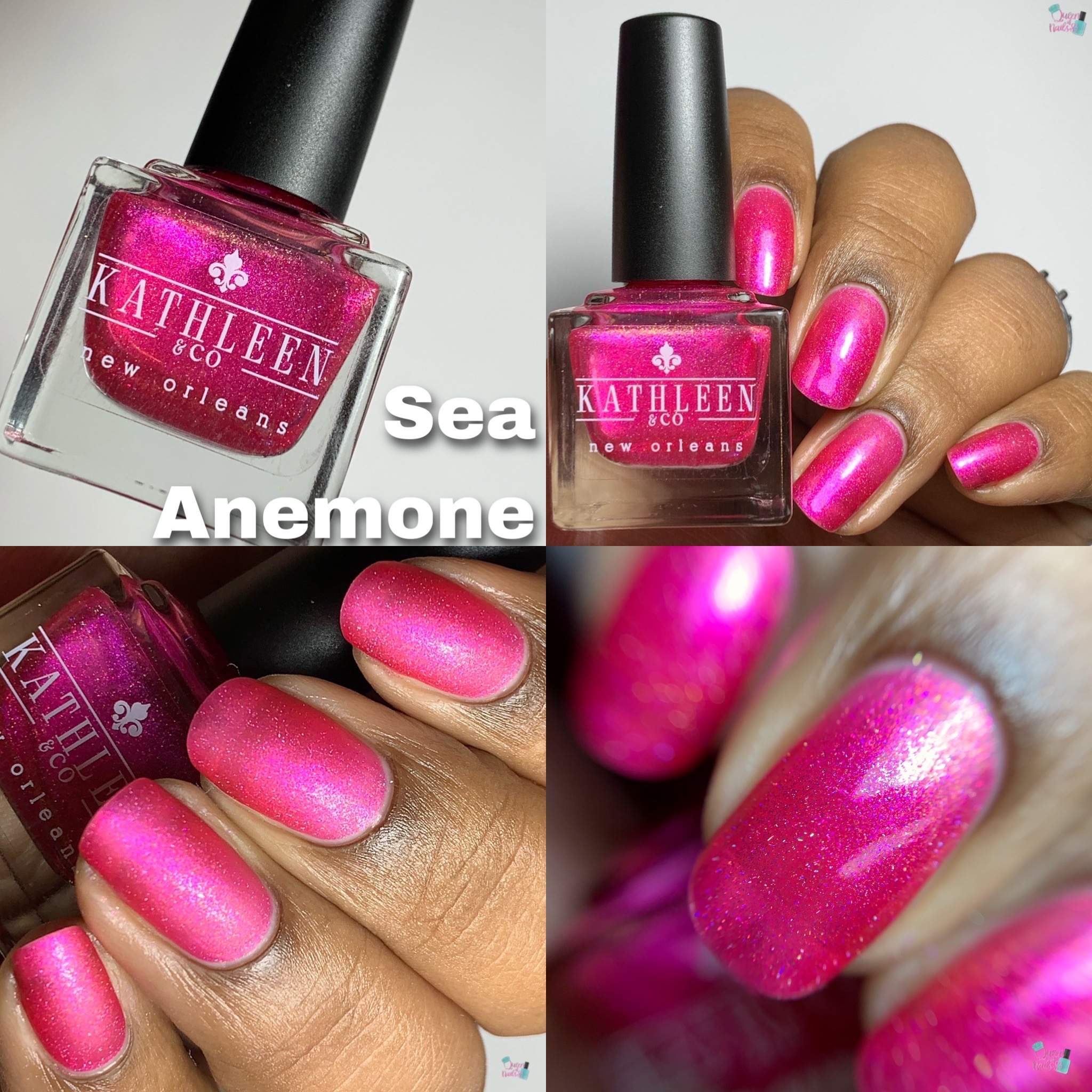 Lilypad Lacquer – Sam Sheepdog
Theme: Looney Tunes
Description: A creamy pastel scattered holo base with red sheen.
Price: $14 / Cap: NONE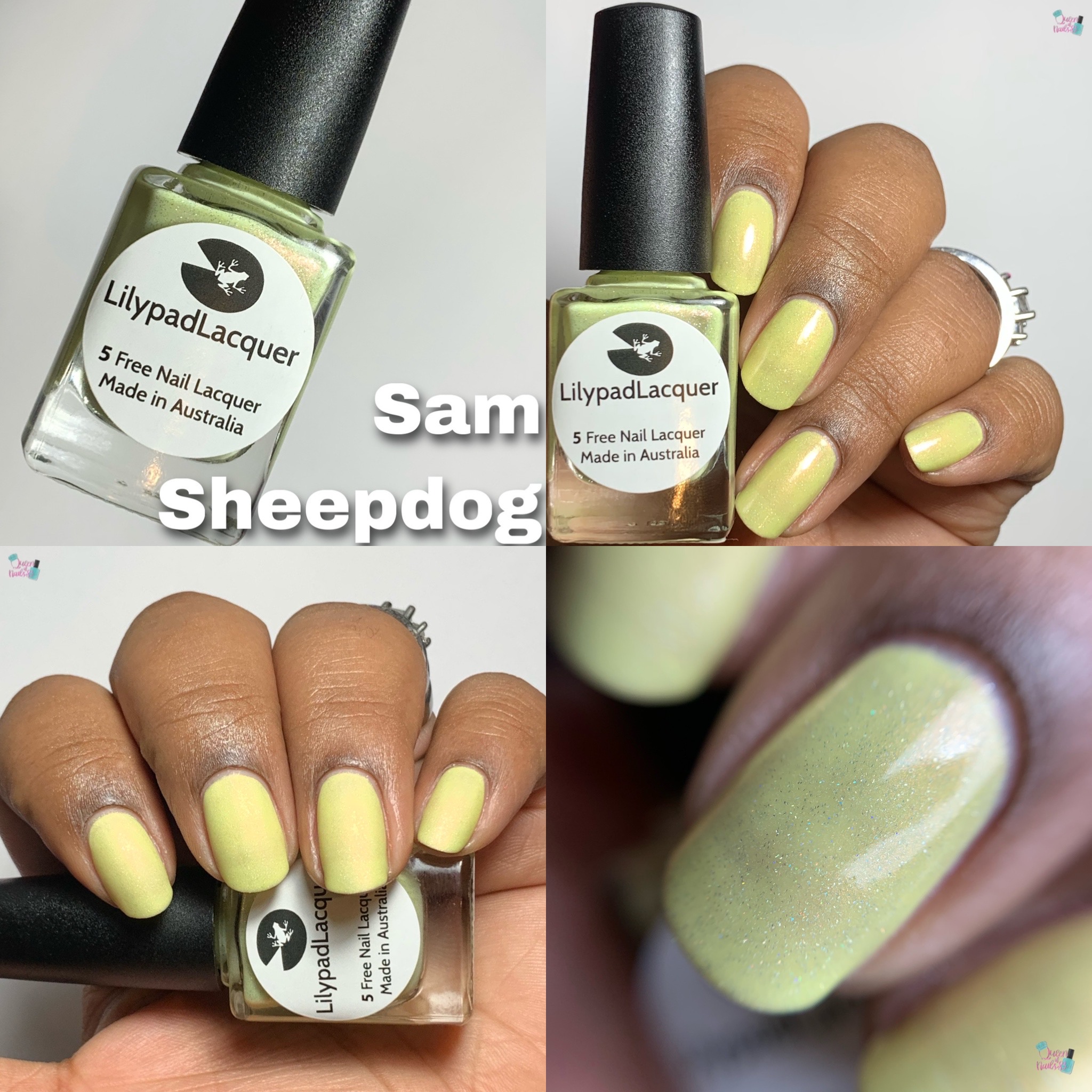 Lollipop Posse Lacquer – Paths Outside the Garden
Theme: Delight, of Neil Gaiman's Endless, and the start of her transition to Delirium
Description: A grape crelly base filled with copper/gold/green shifting aurora shimmer, red/orange/gold/green shifting iridescent flakes, and holographic micro flakes.
Price: $13 / Cap: NONE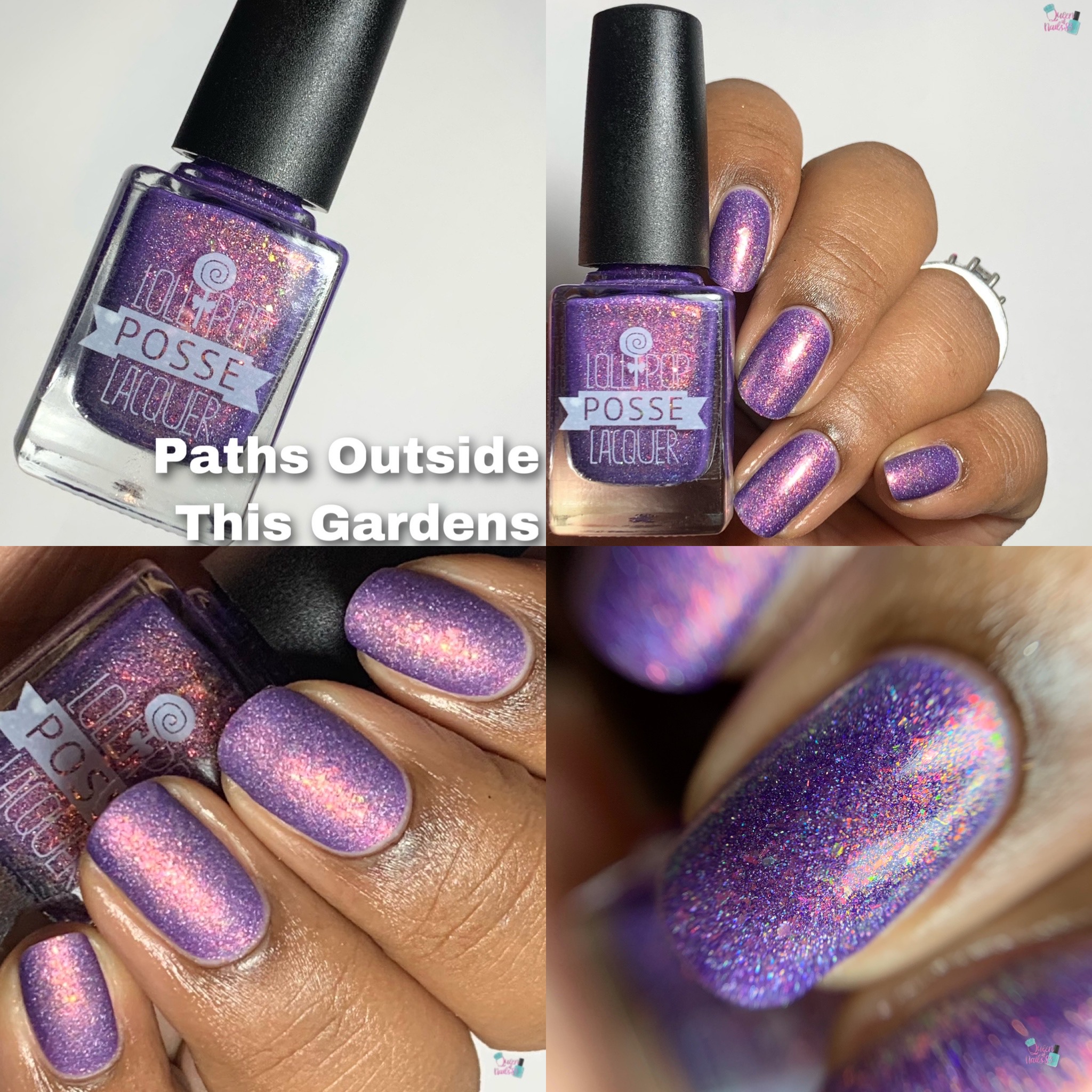 LynB Designs – It's Moo (T)
Theme: Friends
Description: A teal to white thermal base with purple to blue to red shifting flakies and aurora shimmer that shifts from violet to blue.
Price: $12 / Cap: 90 bottles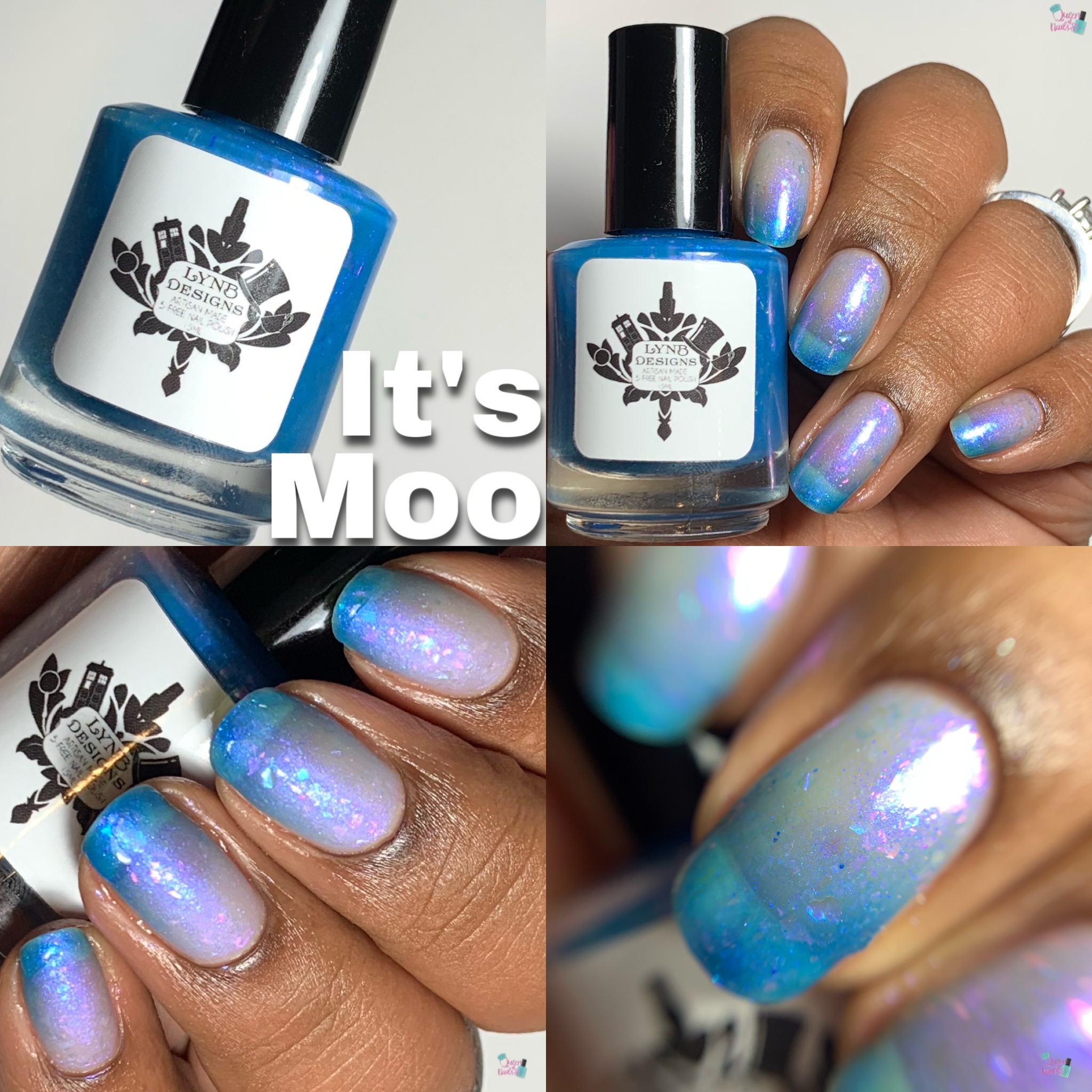 Theme: Studio Ghibli
Description: A linear holo base with a red to gold multi-chrome shimmer, packed with red to gold to green crystal flakies.
Price: $13 / Cap: 150 bottles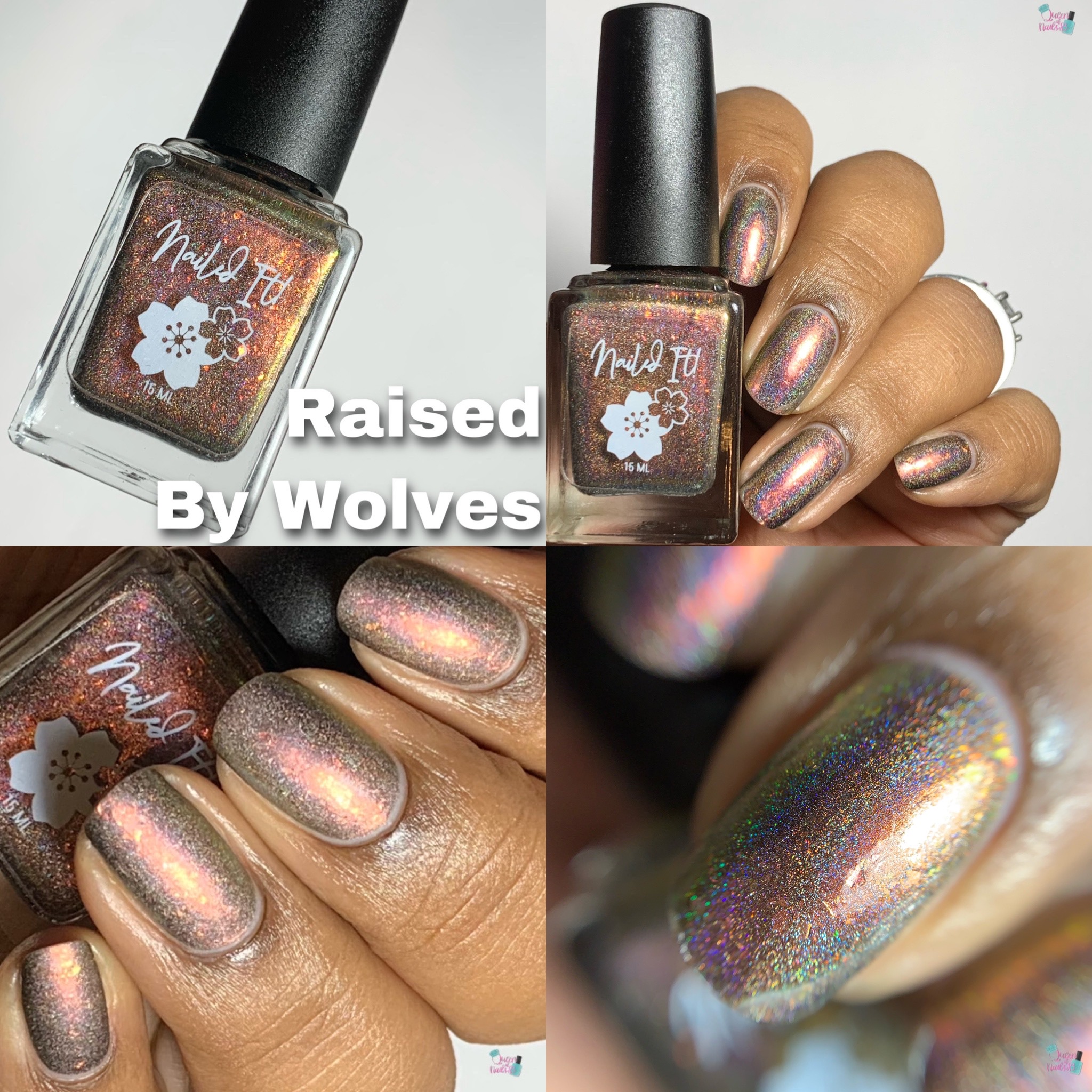 POP Polish – Princess Leia
Theme: Heroines
Description: A white base with random cuts of silver and holographic flakies. 
Price: $14.50 / Cap: NONE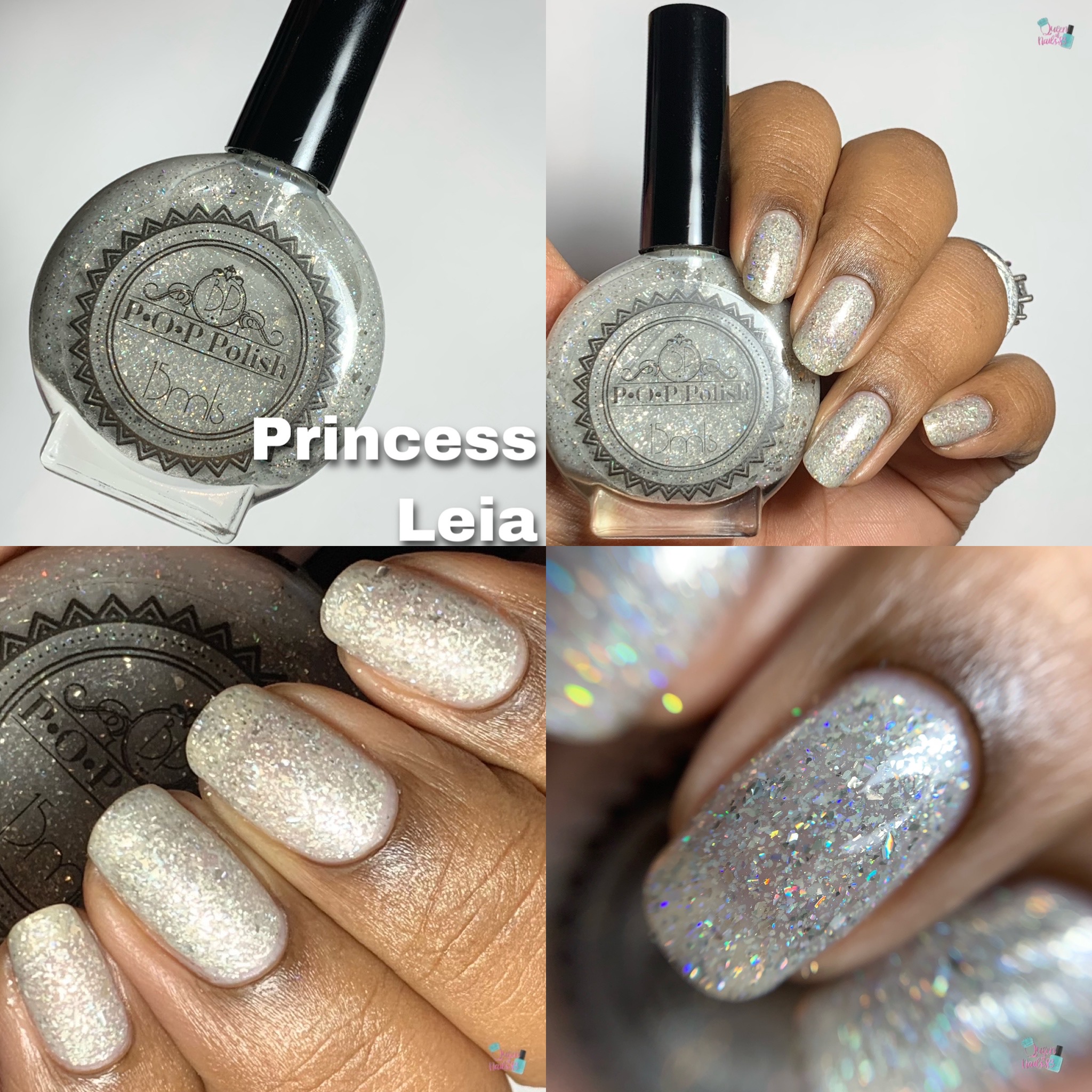 Rogue Lacquer – The Tower
Theme: London
Description: A pale gray with green, cyan blue teal color shifting flakes with holo shards and scattered holo sparkle.
Price: $12.50 / Cap: NONE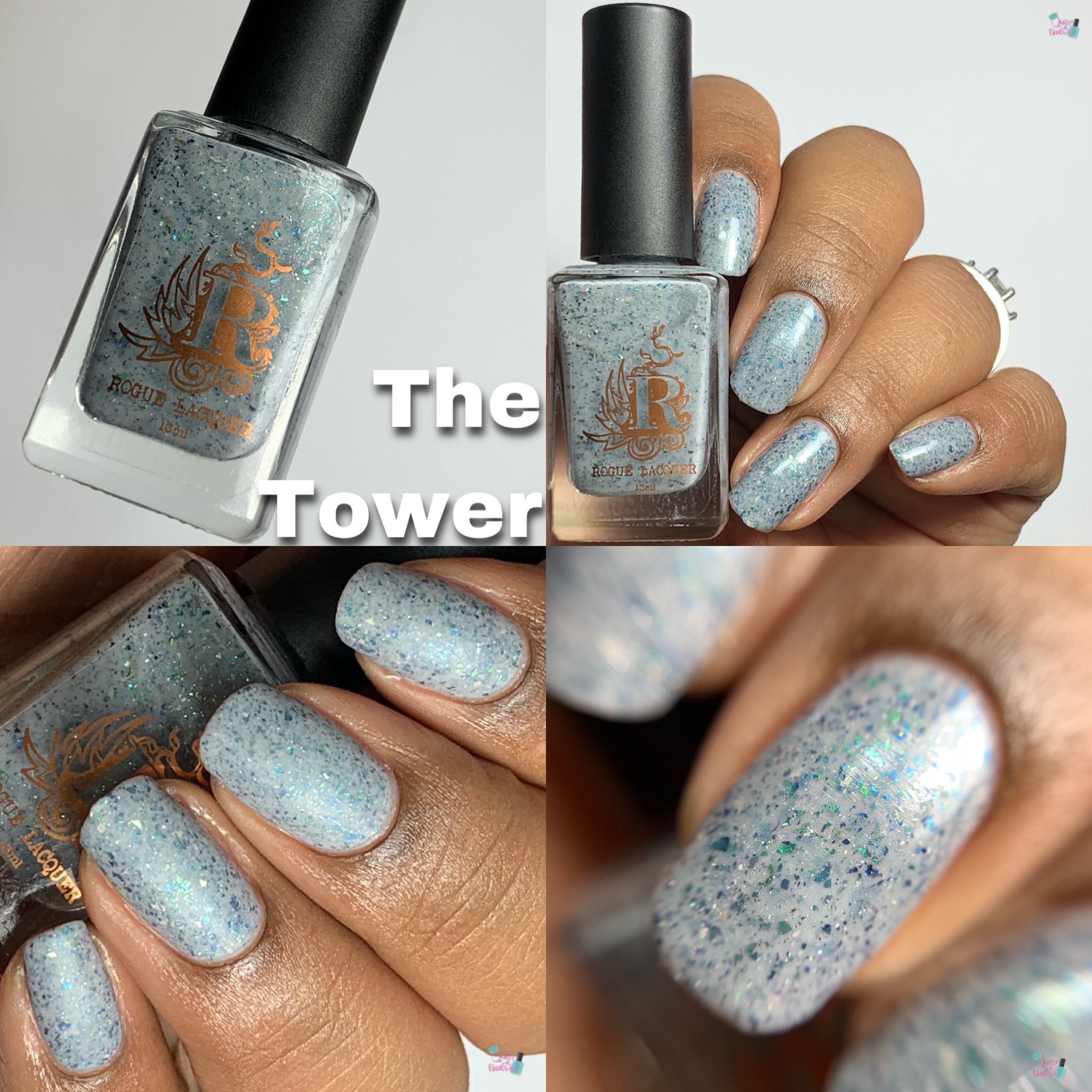 Under A Hula Moon – Pivot
Theme: Friends
Description: Soft notes of passionfruit and guava
Price: $4.50 / Cap: NONE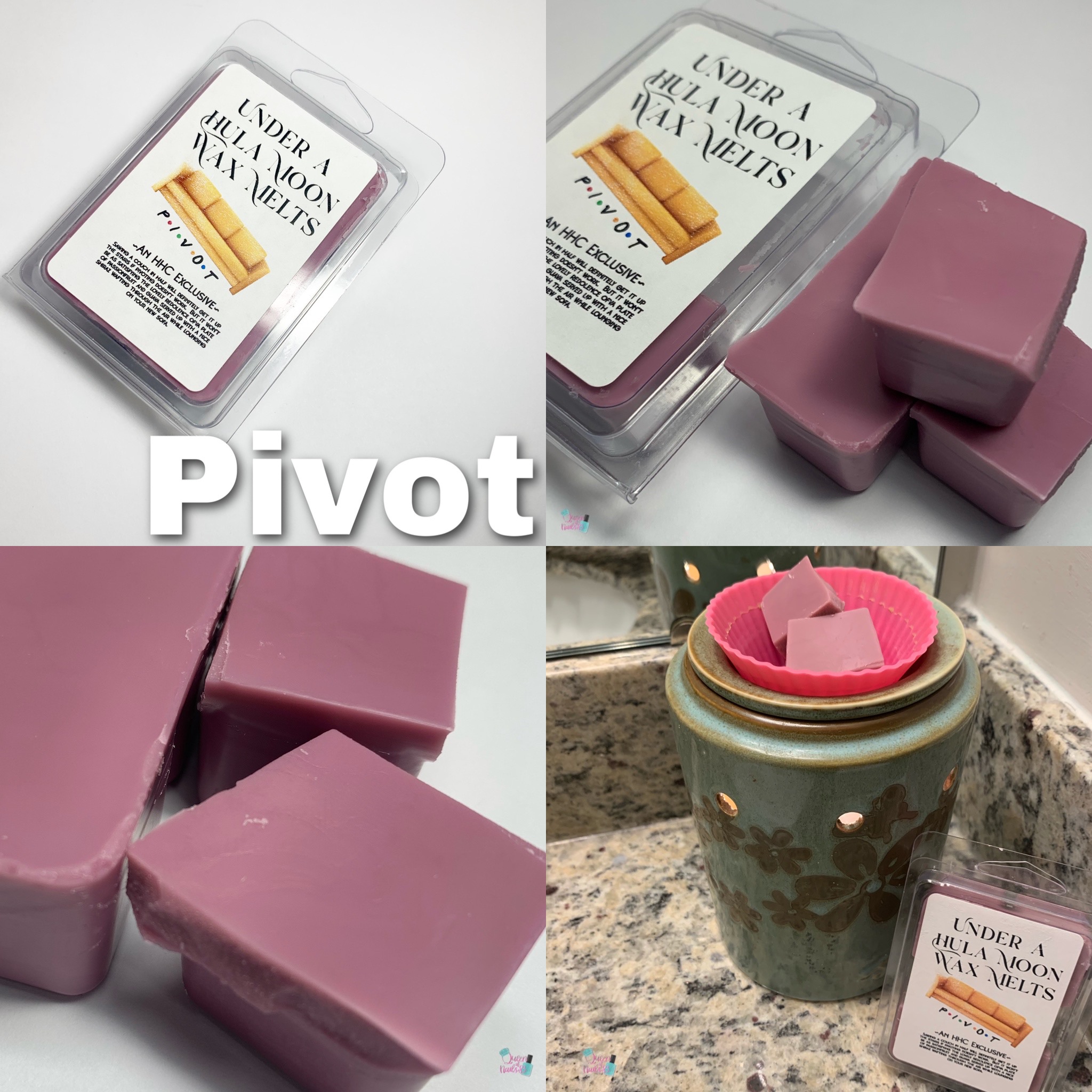 April 2020 Hella Handmade Creations (HHC)
Tuesday, April 14th at 12:01am HST to Tuesday, April
21st 11:59pm HST
Hella Handmade Creations
*Like, Comment and Subscribe*
Eat, Laugh, Polish, Repeat
Queen of Nails 83
💕