Hey Sugas!!! During this 2020 COVID-19 Quarantine, I have to admit, that I have had the opportunity to spend some amazing quality time with my husband  and kids! We have done challenges, tik-tok'd (yes, I made that up) and even tested some recipes that we might not have otherwise tried. Next up on our list, whipped coffee! This weekend we'll probably play Monopoly and UNO, 2 family favorites. Share in the comments, what you have being doing to keep yourself/family occupied during this time. 
In the meantime, today I have the 6-piece Spring Pastel Cremes from Kathleen & Co launching Friday, April 17th. These cremes are the answers to our dreams! 
Enjoy….
**All swatches are done using liquid latex peel off base coat, glossy QDTC and matte topcoat. Swatch photos are taken using artificial lights.**
Sorbet
A pastel baby pink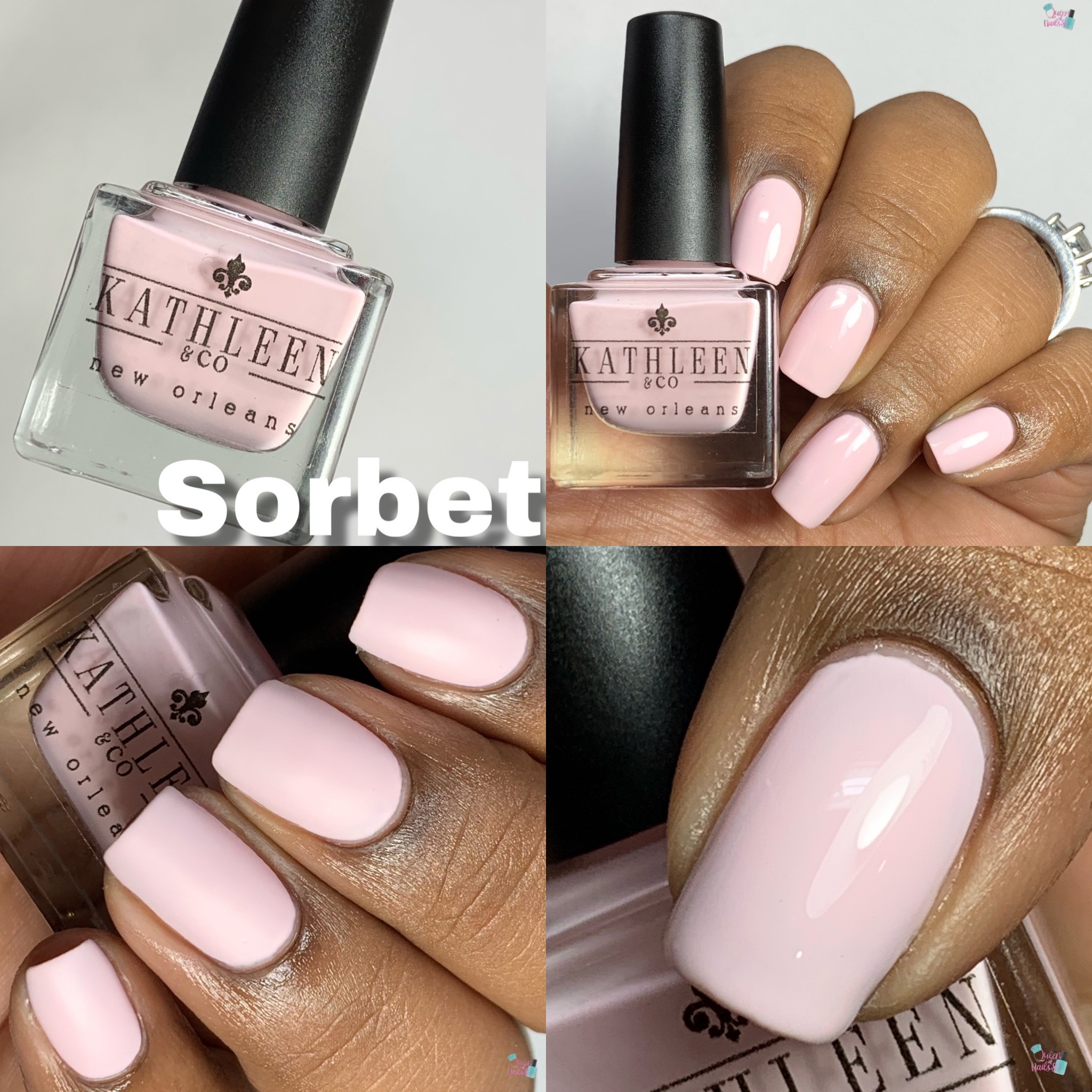 Sherbet
A pastel orange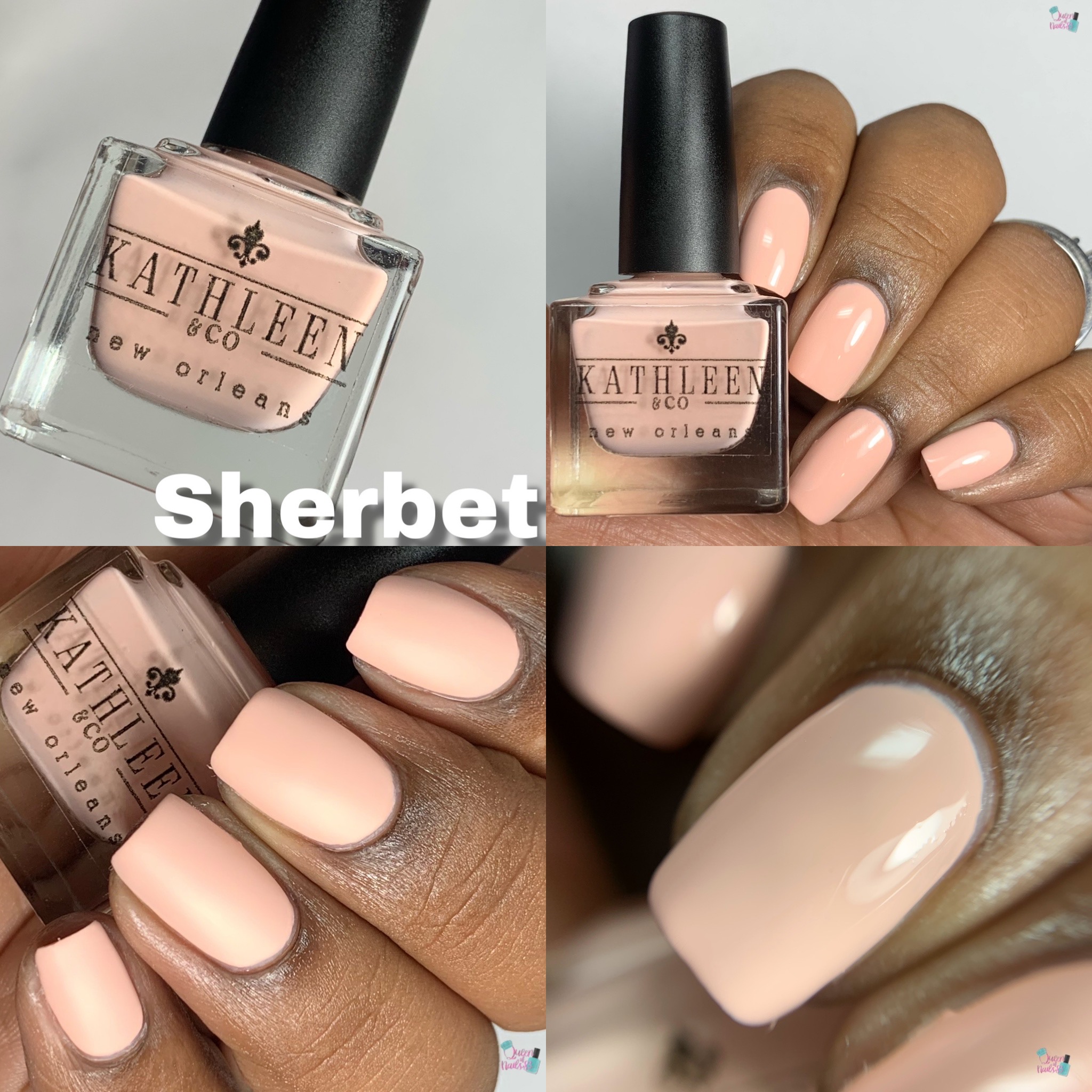 Limoncello
A pastel canary yellow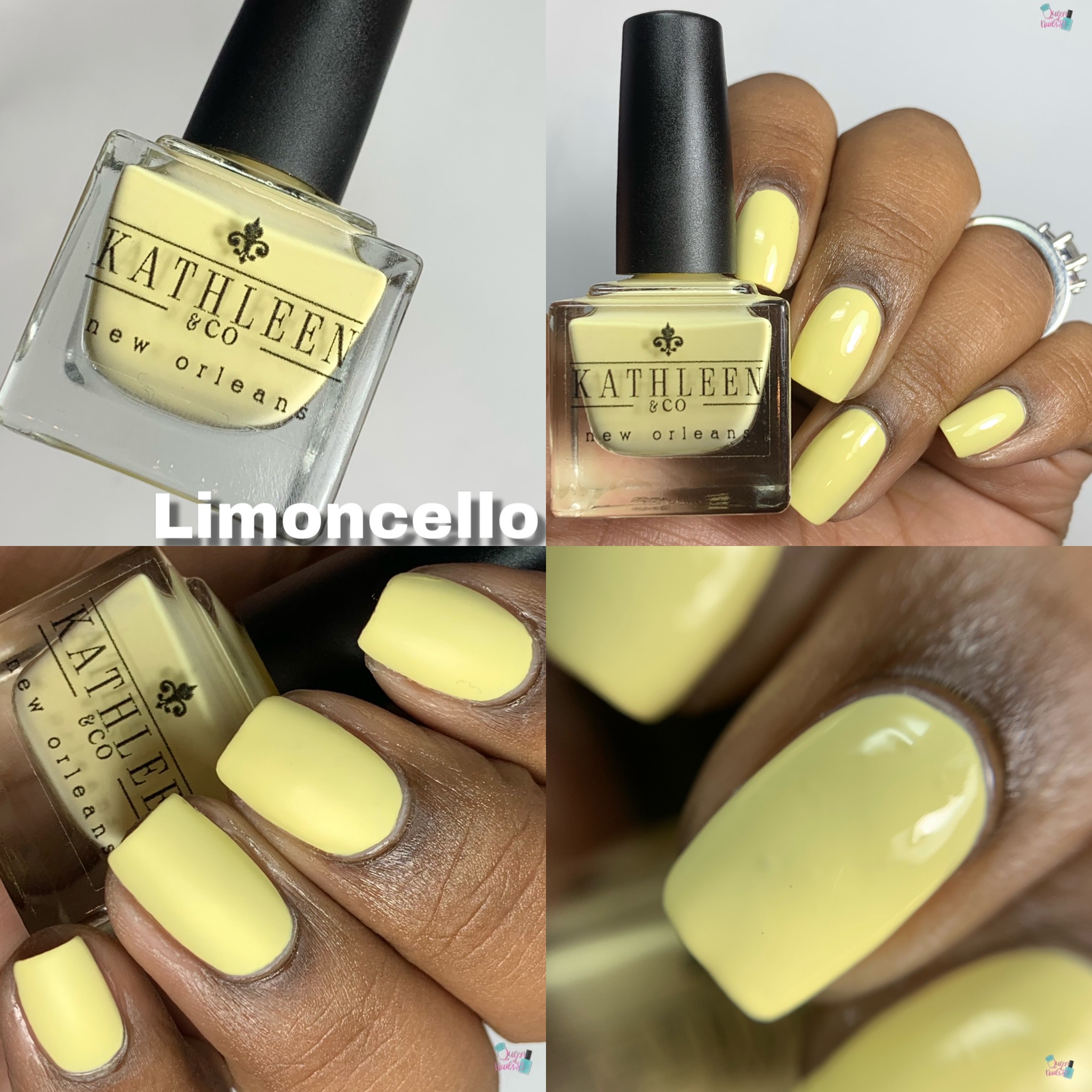 Gelatto
A pastel mint green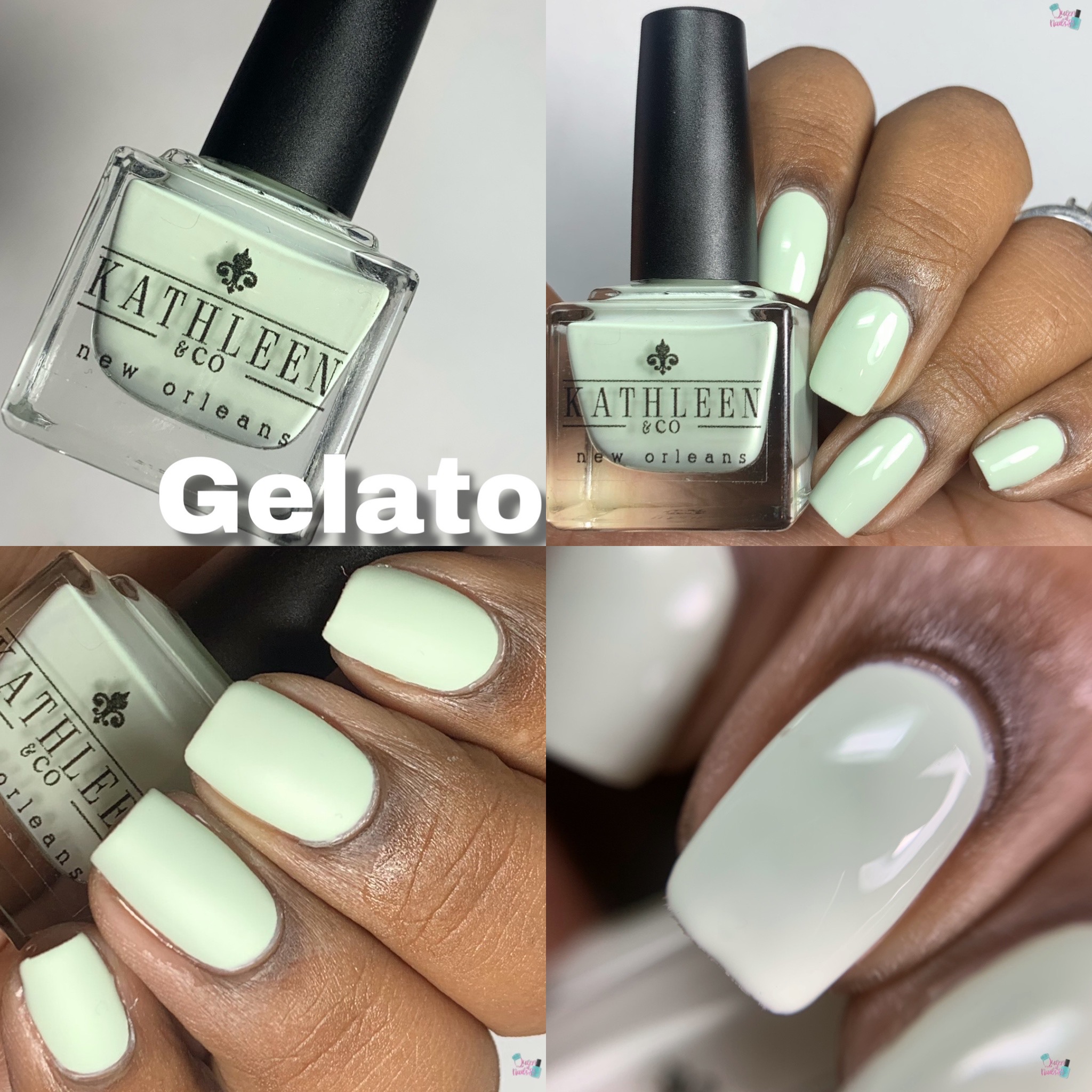 Parfait
A pastel sky blue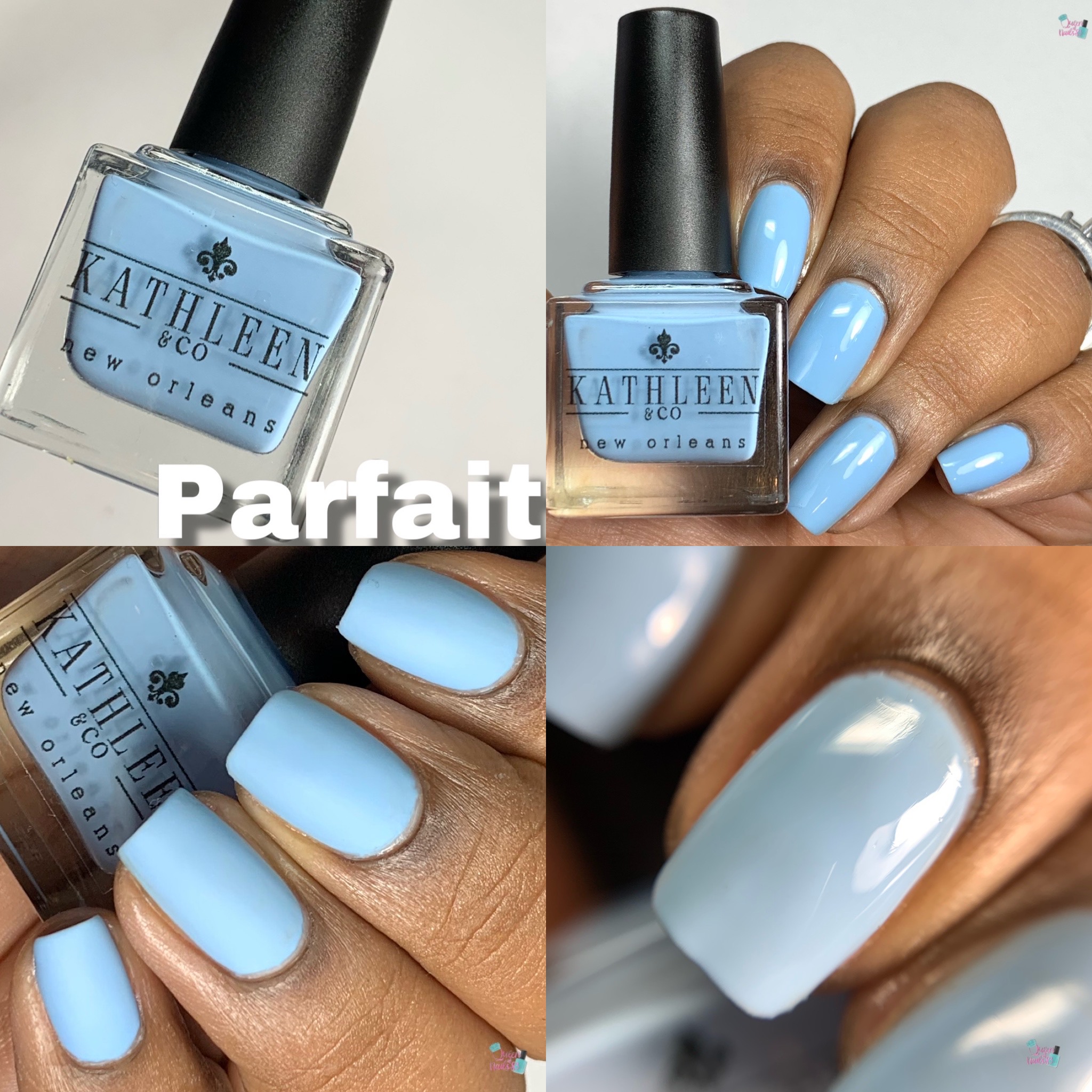 Crepe
A pastel lavender creme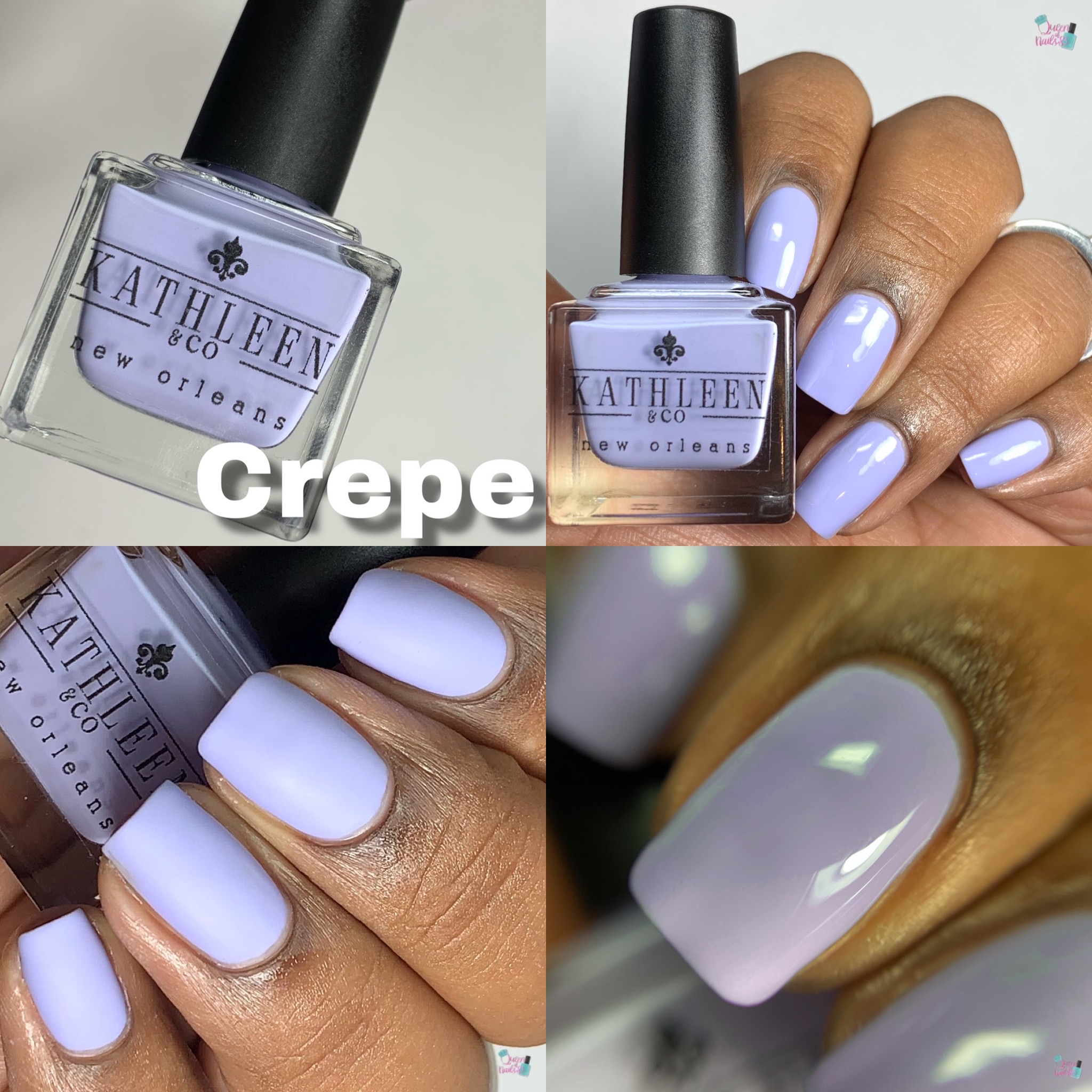 Kathleen & Co – Spring Pastel Creme Collection
Overall: formula is smooth and applies evenly. Great consistency and opacity. 
The Queen's Choice: ALL OF THEM!
Opacity: swatches shown in 2 thin coats
Price: $8.50/ea
Availability: Friday, April 17th at 7pm CST
Kathleen & Co.
*Like, Comment and Subscribe*
Eat, Laugh, Polish, Repeat
Queen of Nails 83

💕