Seriously, like OMG, I just can't! Just got the word that our community pool WILL NOT be opening this summer. I am big time bummed but hopefully the 6-piece Poolside Collection from Blush Lacquers can help cure me.
This collection is a fun, mixed-finish summer treat inspired by personal fantasy of spending a hot summer day sitting poolside at an upscale resort. The colors are bright, warm and inviting with playful names. 'Lifeguard Not On Duty' is a fun twist on the classic red swimsuits worn by lifeguards and 'Cabana Boy' is the perfect shade of an impeccably pressed blue uniform any respectable Cabana Boy would wear. Featuring a tropical drink favorite, 'Mai Tai', this collection is sure to give you all the summer feels and look great with that new summer glow!
Enjoy!
**All swatches are done using liquid latex peel off base coat, glossy QDTC and Matterial Girl matte topcoat. Swatch photos are taken using artificial lights.
Bangles & Beachballs
A clear base topper filled with gold flakes and shifting red-orange-gold multi-chrome flakes.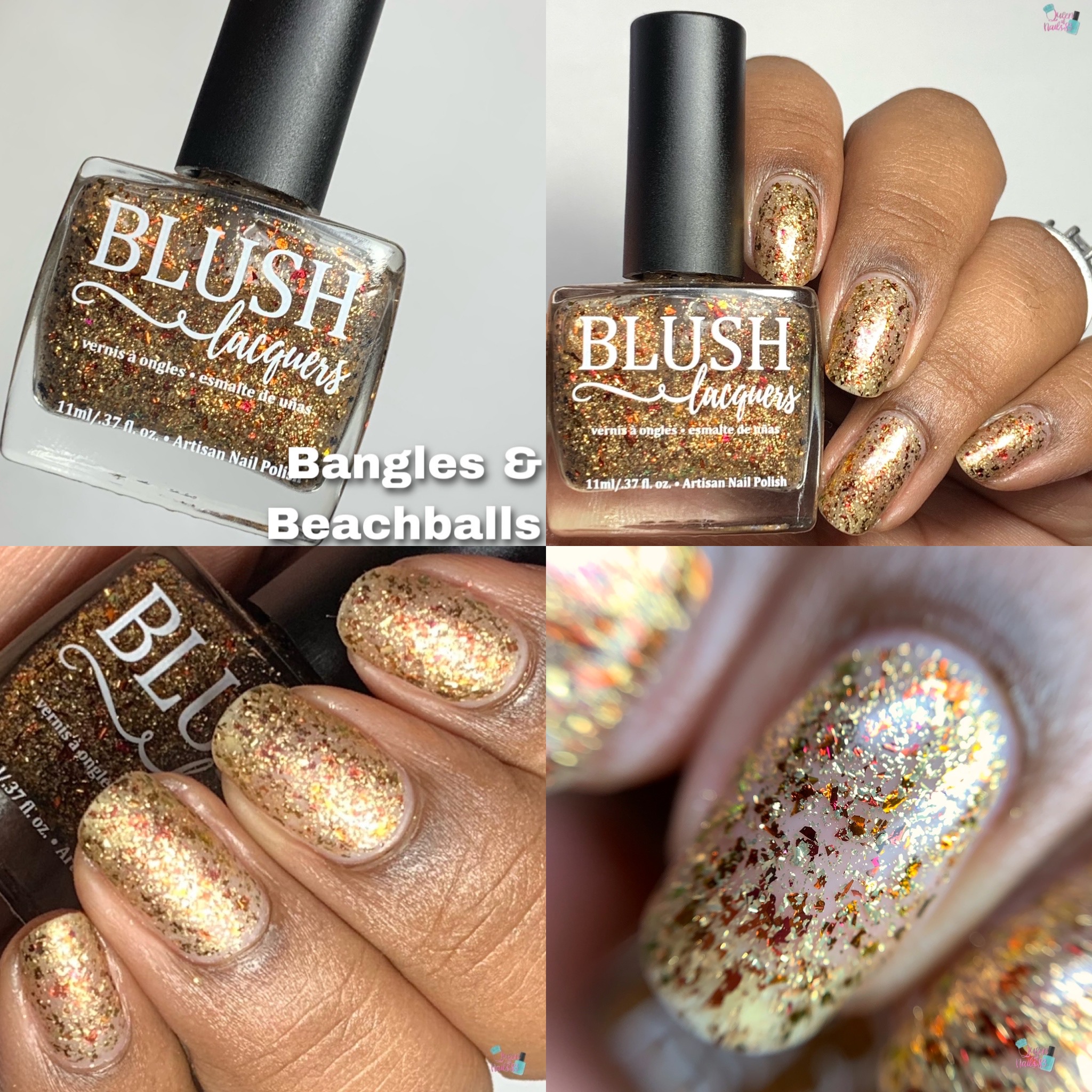 Bungalow Breeze
The perfect peacock turquoise creme nail polish.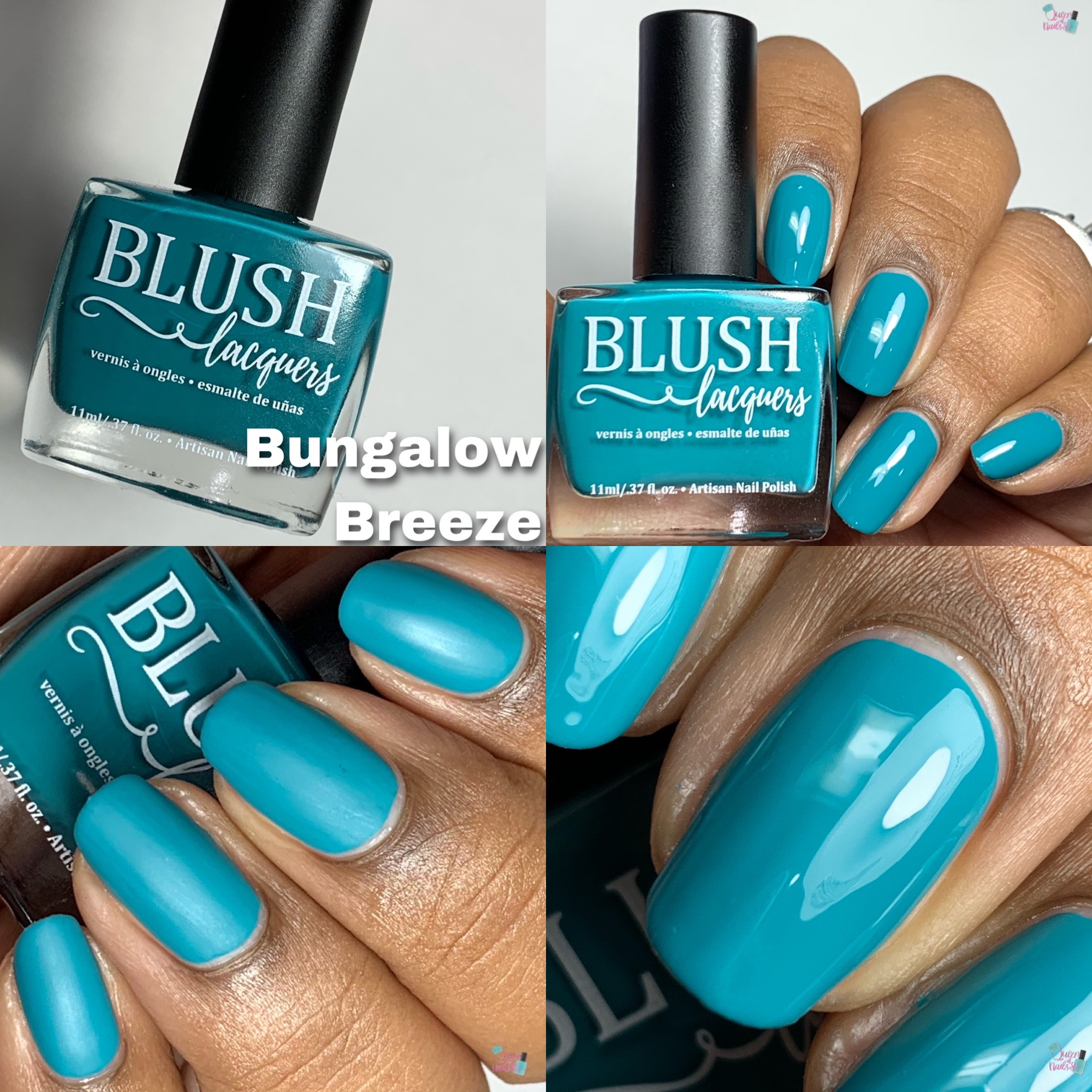 Cabana Boy
A prim and proper cornflower blue creme nail polish with a slightly bright tone.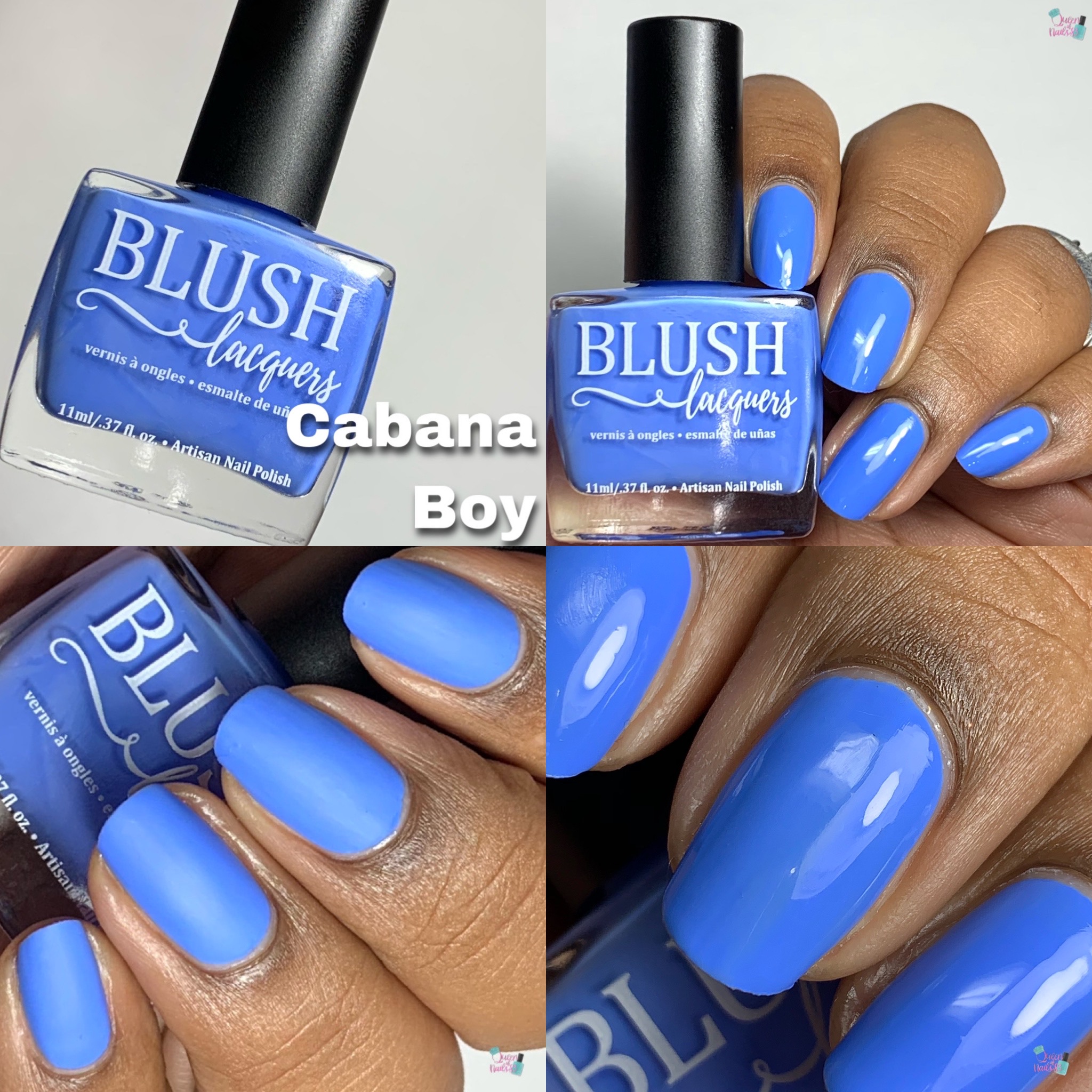 Heatwave In Havana
A juicy ripe tangerine creme nail polish.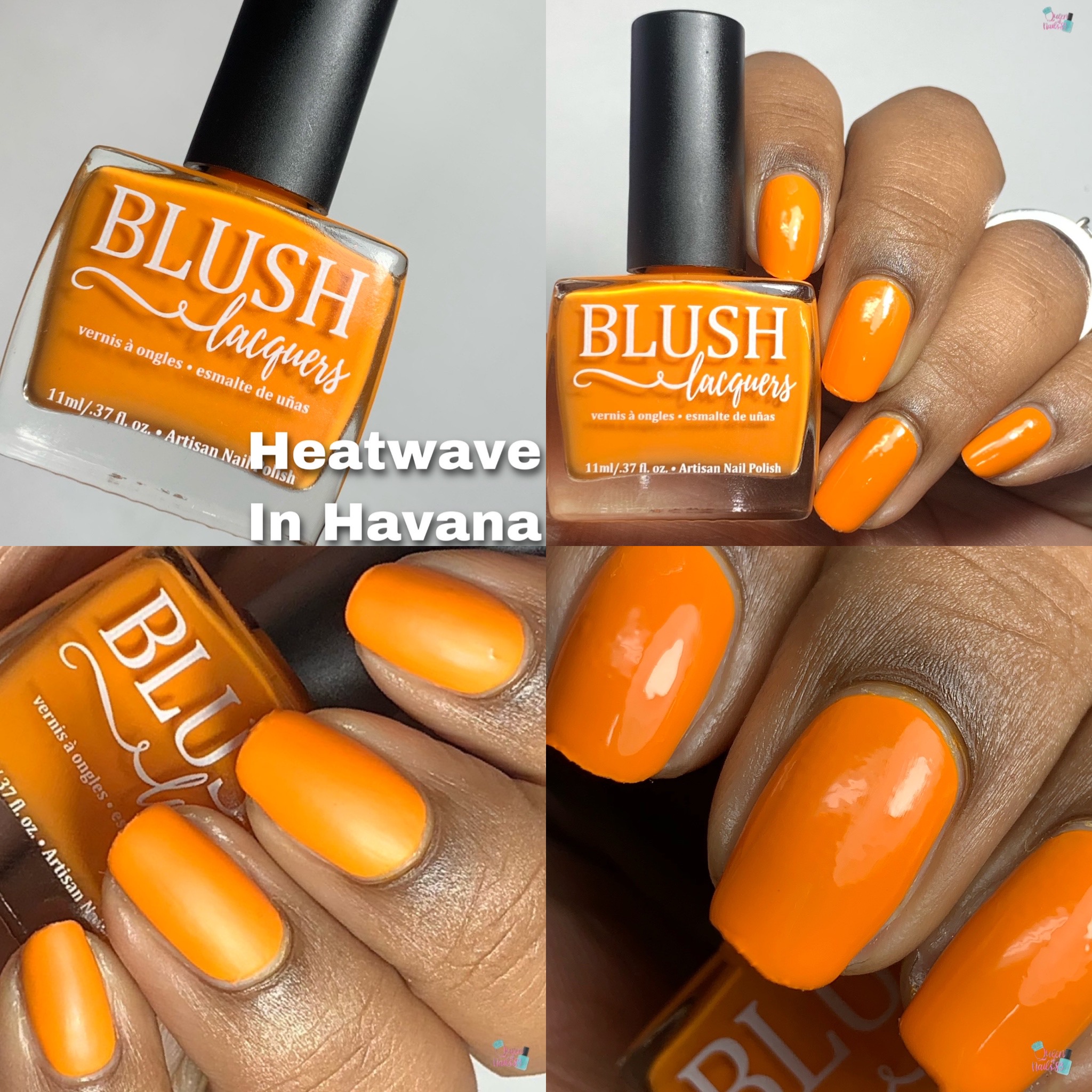 Lifeguard Not On Duty
A fun metallic pink with rosy coral tones.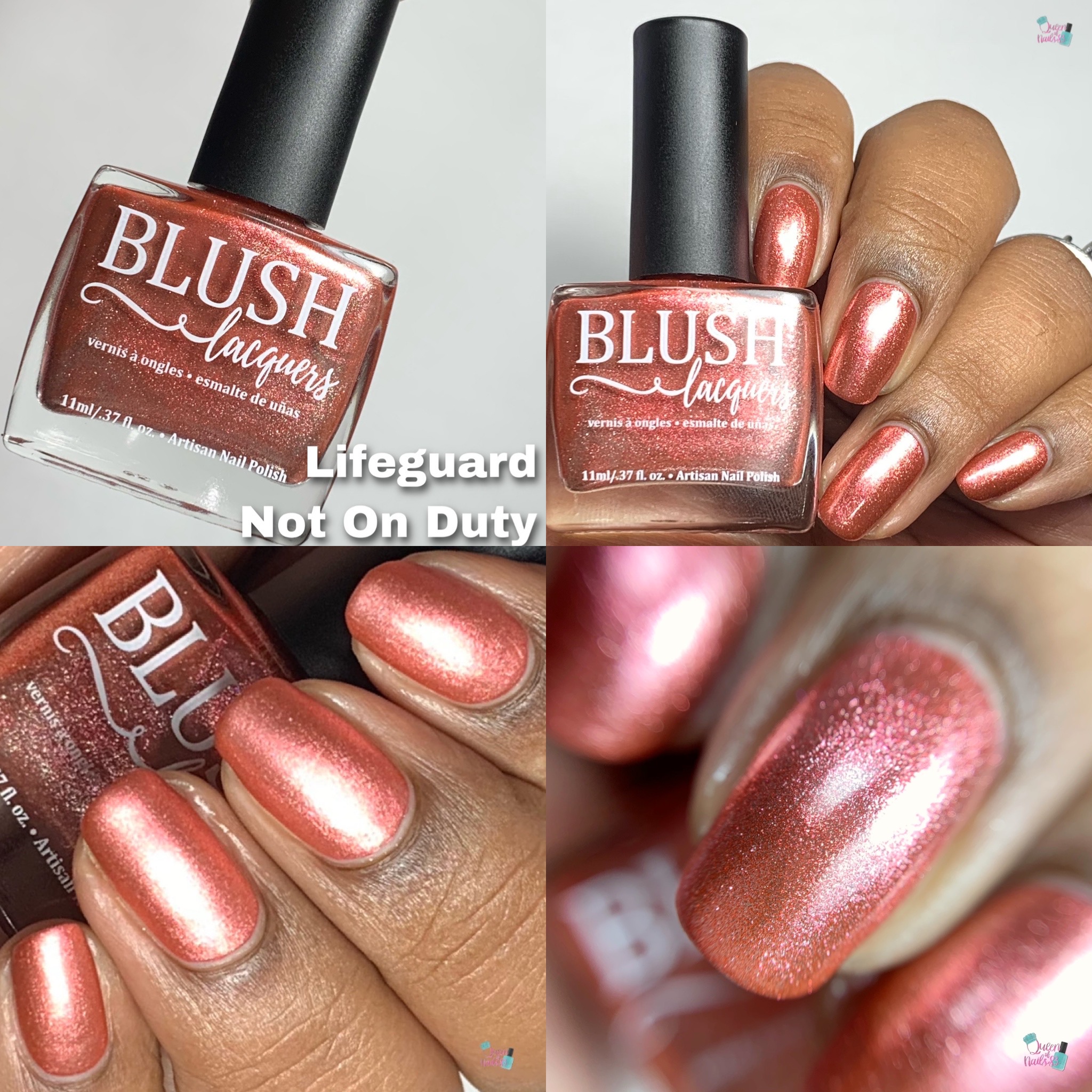 Mai Tai
A bright mango creme nail polish with yellow undertones.
Blush Lacquers – Poolside Collection
Opacity: swatches shown with 2 thin coats
Pricing: $51 for set or;
Bangles & Beachballs: $8
Bungalow Breeze: $8
Cabana Boy: $8
Heatwave In Havana: $8
Lifeguard Not On Duty: $11
Mai Tai: $8
Release Date: Thursday, June 25 at 7pm est
Blush Lacquers
*Like, Comment and Subscribe*
Eat, Laugh, Polish, Repeat
Queen of Nails 83
💕