Hey Sugas!! *insert sad face here* This wasn't how my summer was supposed to go. We had vacation plans. We were going to travel and visit places we had never been before some close and some in other states. We love to travel and introduce ourselves and the kids to things and places we never got experience growing up. First stop on the itinerary was a week at the beach. Just some sun, water and fun was all I needed after completing my nail tech program but COVID-19 kinda ceased plans especially not knowing when things were going to open back up. Now that MD is resuming operations, we may have to make our week long stay a quick getaway.
Until I can get something scheduled, I'll just have to drown my sorrows in the Stardust Collective – June 2020 and Ethereal x Matterhorn June 2020 Collab. Prepare to fall in love… again with all things SHIMMER!!!! 
Enjoy…
**All swatches are done using liquid latex peel off base coat, glossy QDTC and matte topcoat. Swatch photos are taken using artificial lights.**
Stardust Collective – June 2020
Kathleen & Co – Orion Nebula
A bright pink with blue/purple/red shimmer
Please note, while none was experienced during swatching, this polish may cause slight staining. Therefore, a good base coat is recommend.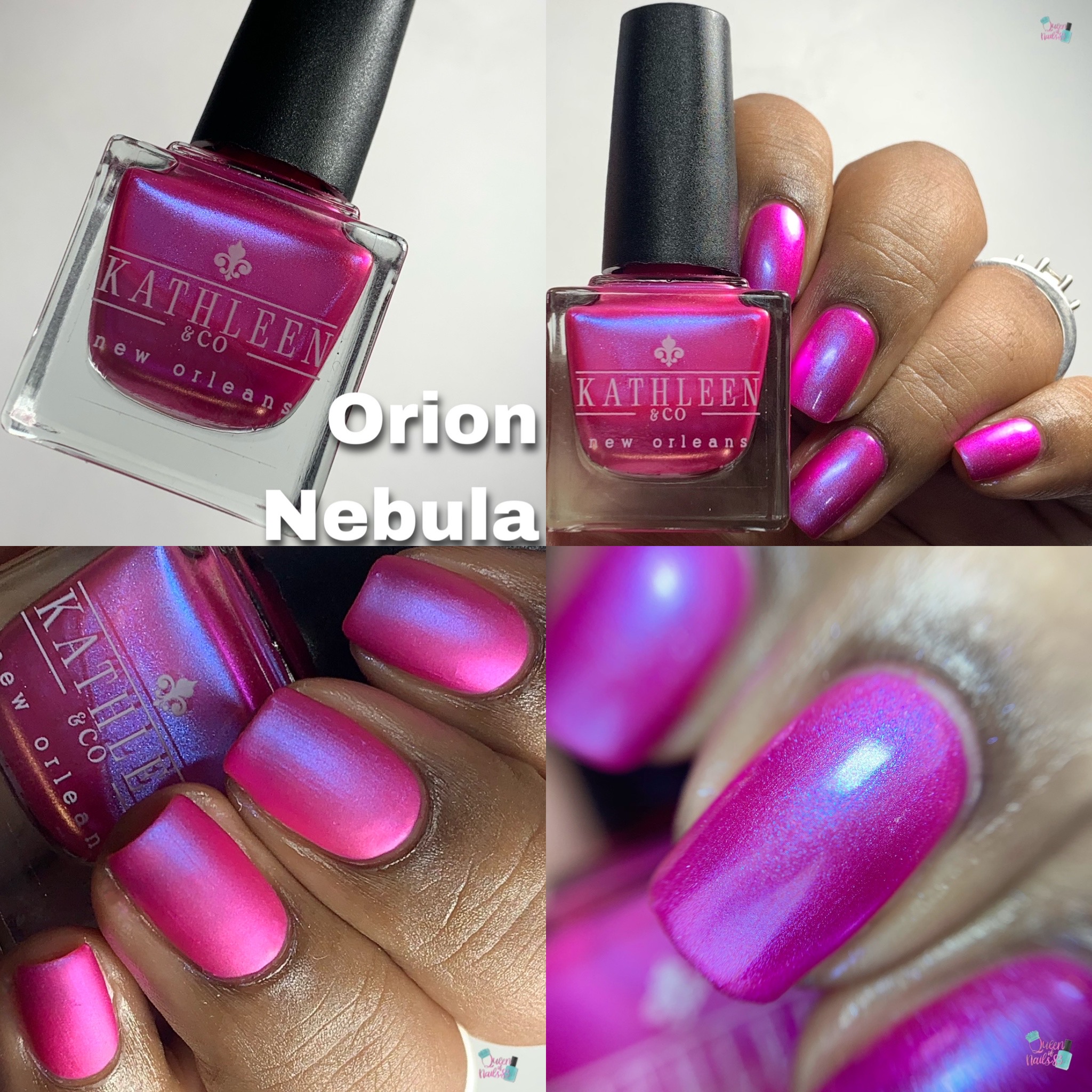 Ethereal Lacquer – I Need Space
A pastel neon orange base full of red, copper to green shifting shimmers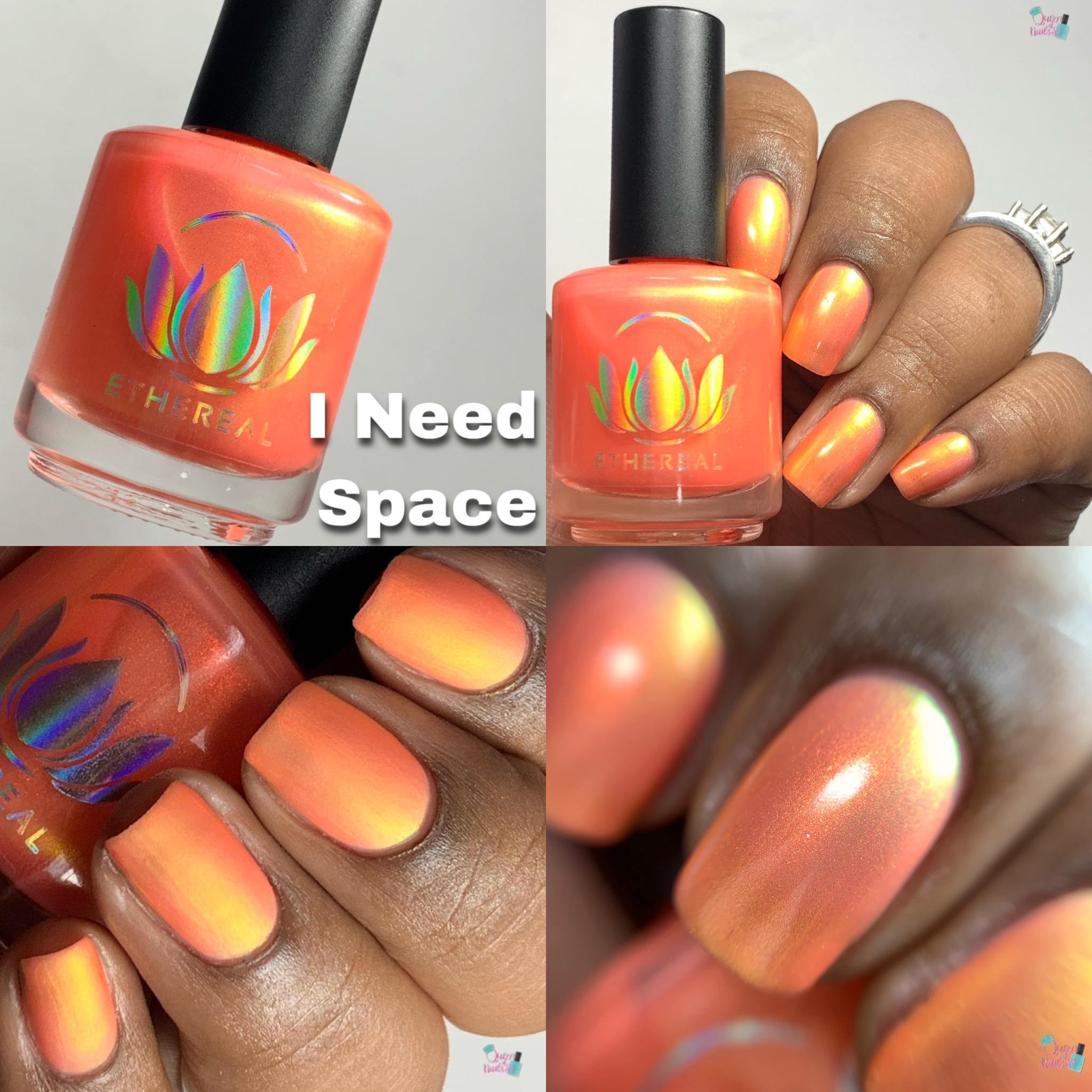 Bee's Knees Lacquer – Space Is The Place
A soft teal with pink to yellow to green shimmer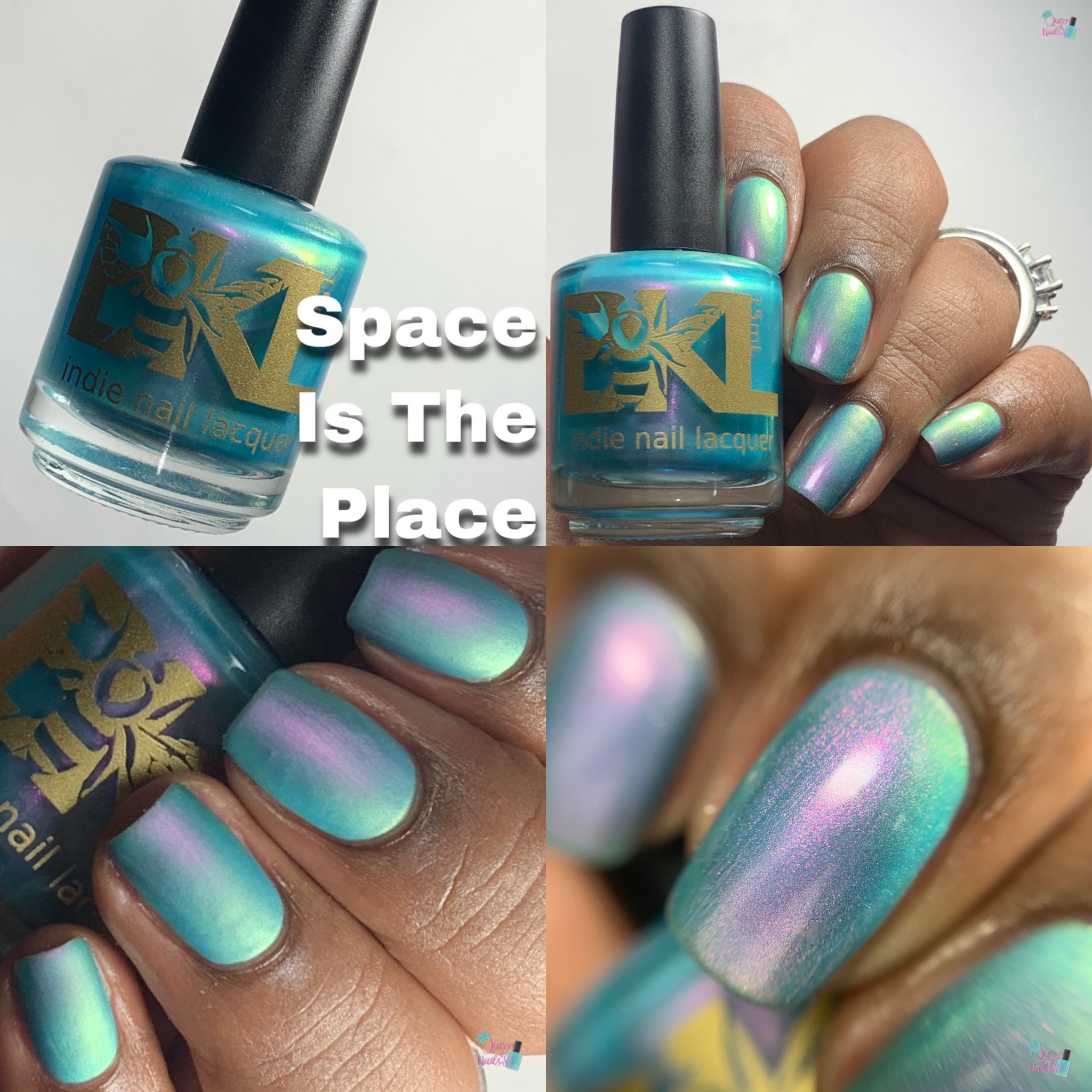 Ethereal x Matterhorn June 2020 Collab
Blue Raspberry Polish and Oil
A vivid blue creme base with a bright red, gold to green shifting shimmer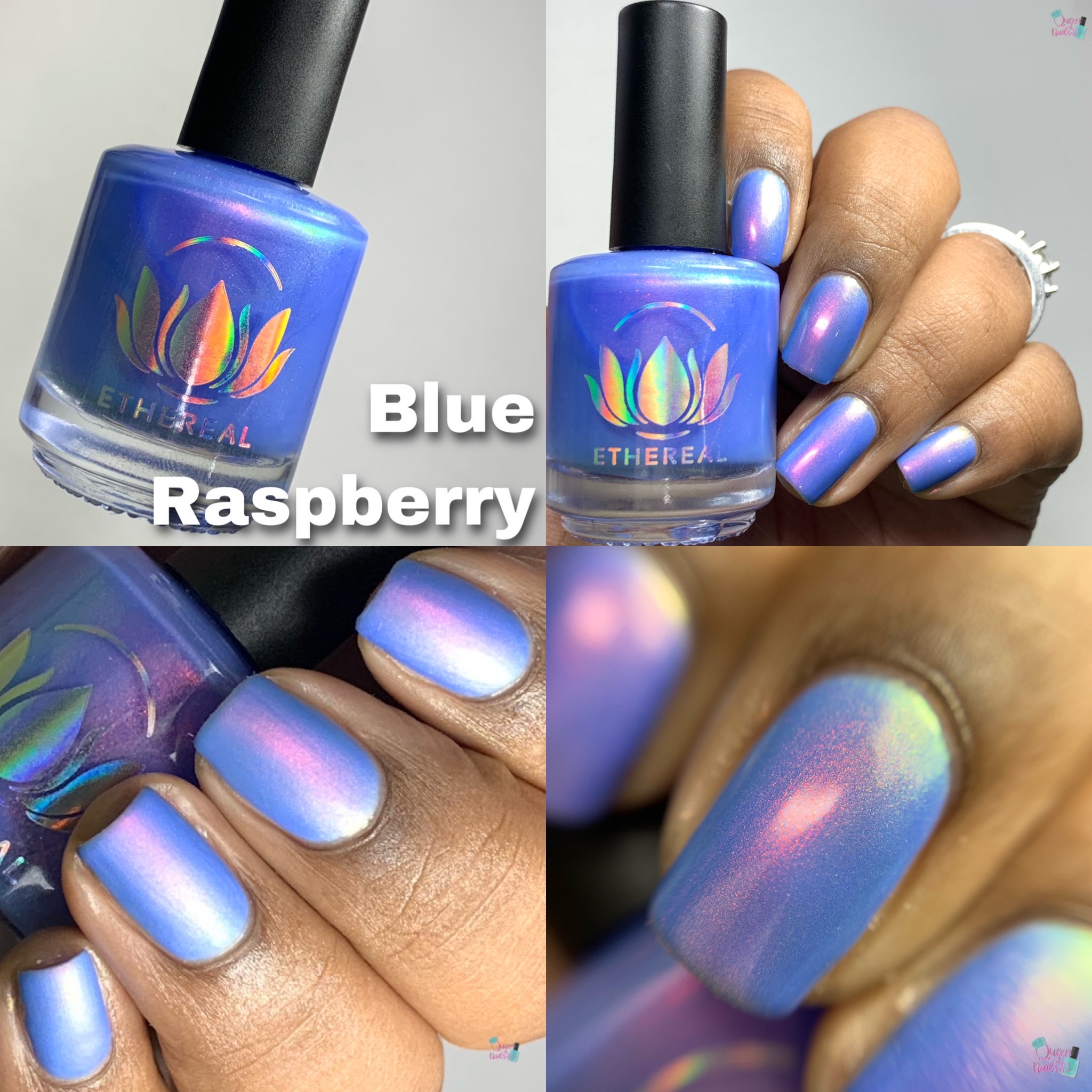 A blend of raspberry, vanilla, cotton candy, orange and lime fragrance oil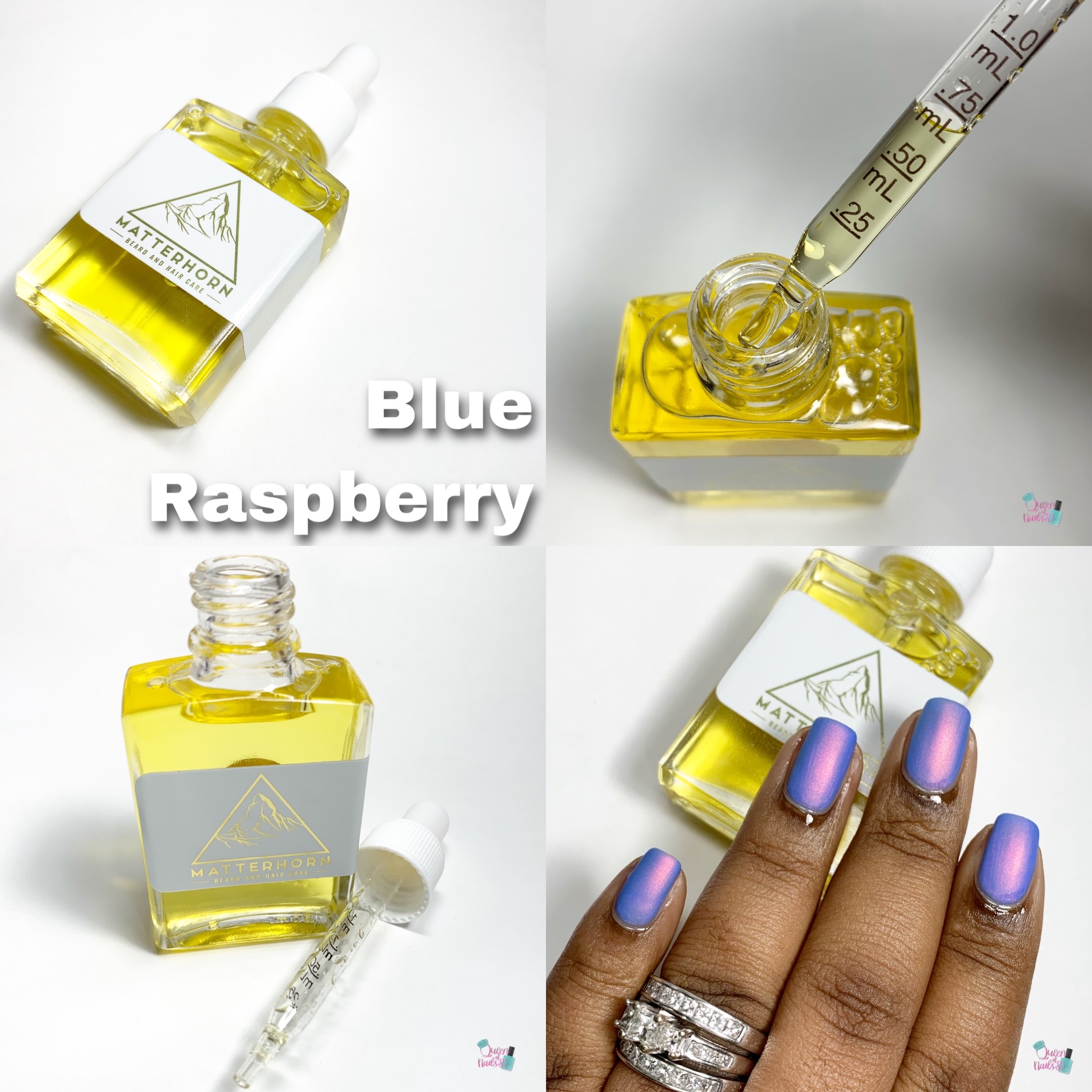 Stardust Collective – June 2020 and Ethereal x Matterhorn June 2020 Collab
Opacity: swatches shown in 2-3 thin coats 
Price:
Stardust Collective – $37.50 with US shipping included
Ethereal x Matterhorn – $23 with US shipping included
Availability: Friday, June 26th 11am est –  Monday, June 29th
Stardust Collective
*Like, Comment and Subscribe*
Eat, Laugh, Polish, Repeat
Queen of Nails 83

💕