Hey Sugas!!! I'm back today with a "new to me" brand, Starrily Nail Polish. Like many of you, I have seen this brand all over IG and FB but never I had the opportunity to try them out. Well, that all has changed and the day has come for Starrily to grace the presence of the Queendom! So sit back and relax and taken in the gorgeousness that is Starrily!!!!
Enjoy…
*All swatches are done using liquid latex peel off base coat, glossy, QDTC and matte topcoat. Swatch photos are taken using artificial lights.**
Magic Rainbow
An intense silver linear holo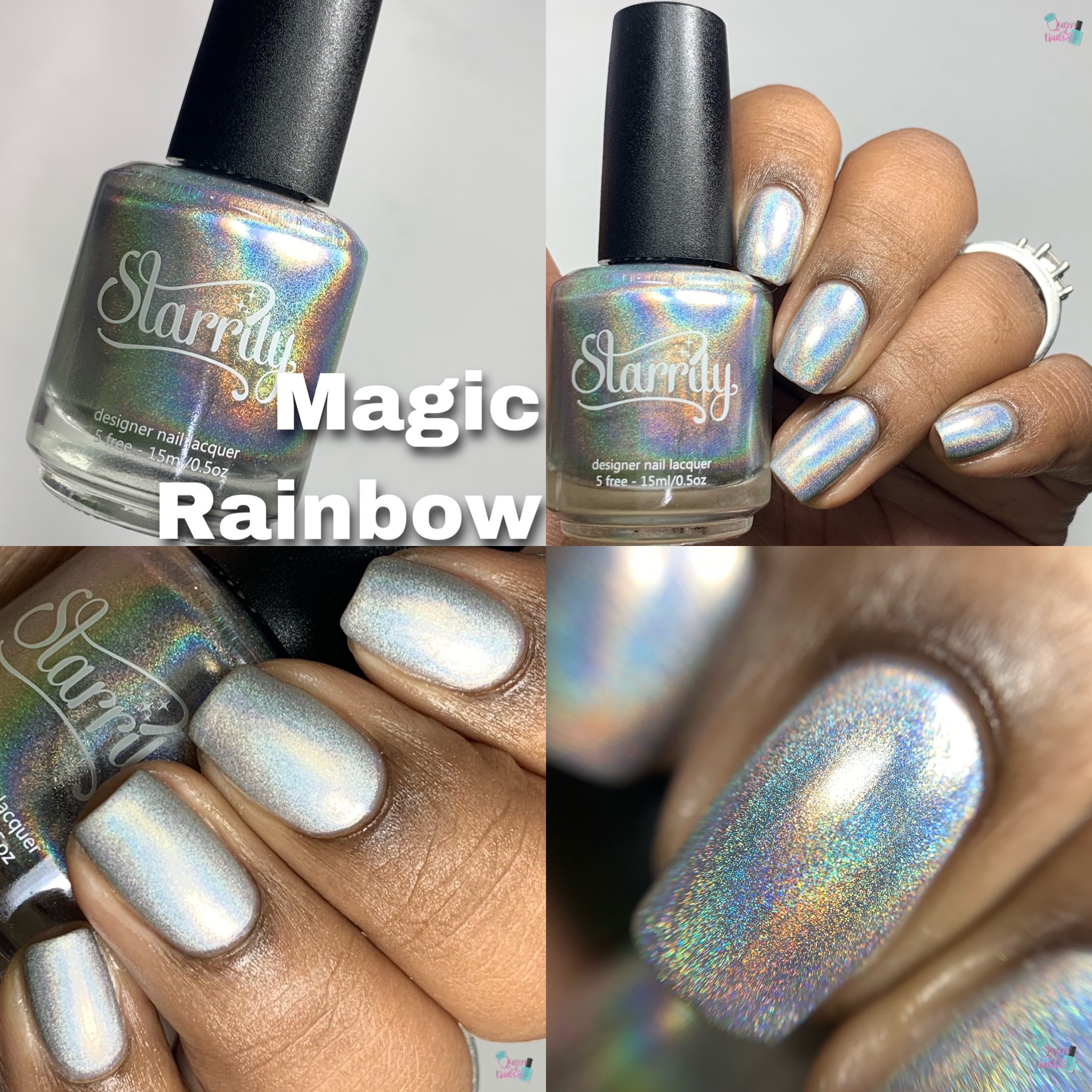 Sunlight
A beautiful burnt orange foil effect polish with micro flake particles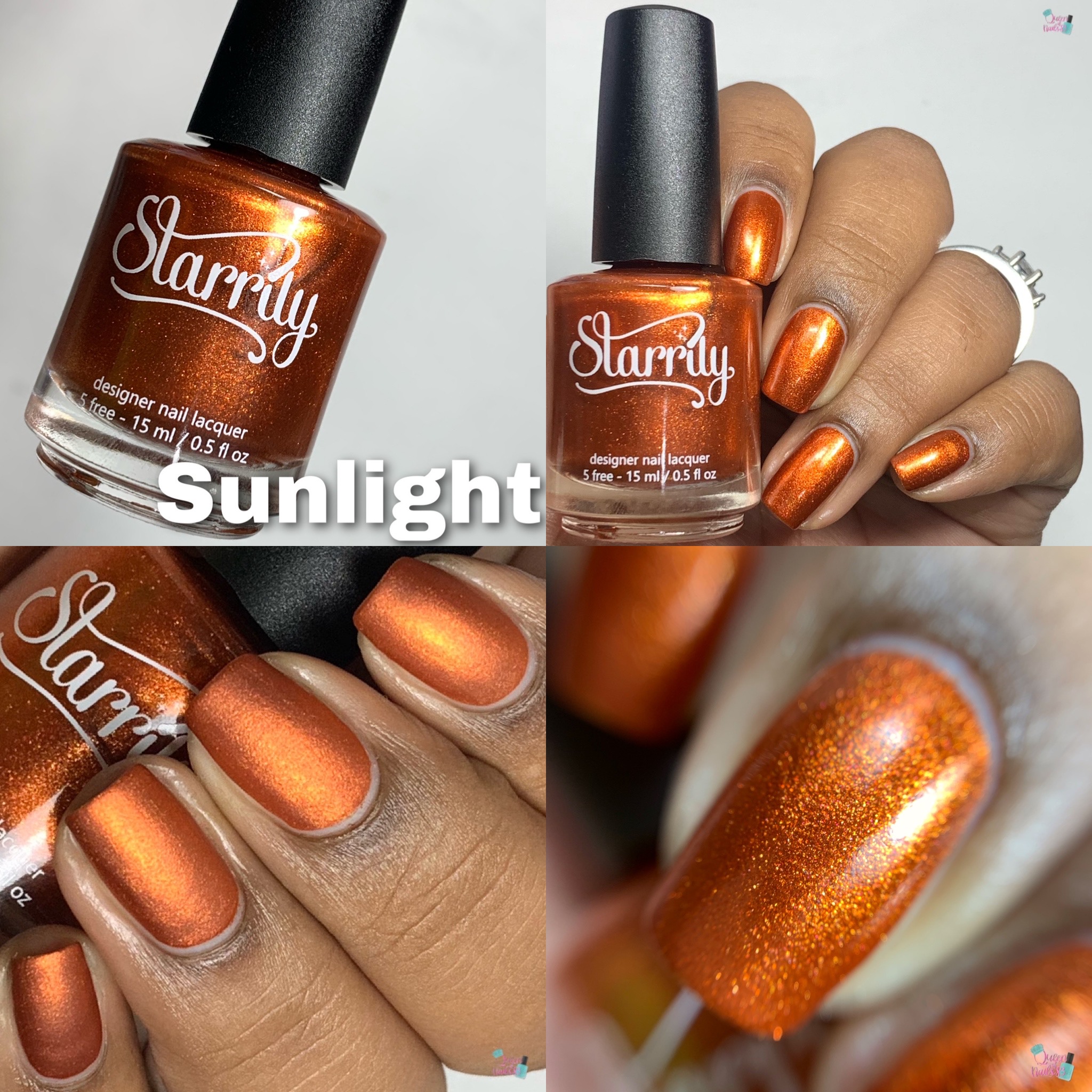 Aphrodite
A pink shimmer nail polish with subtle color shifts to green and blue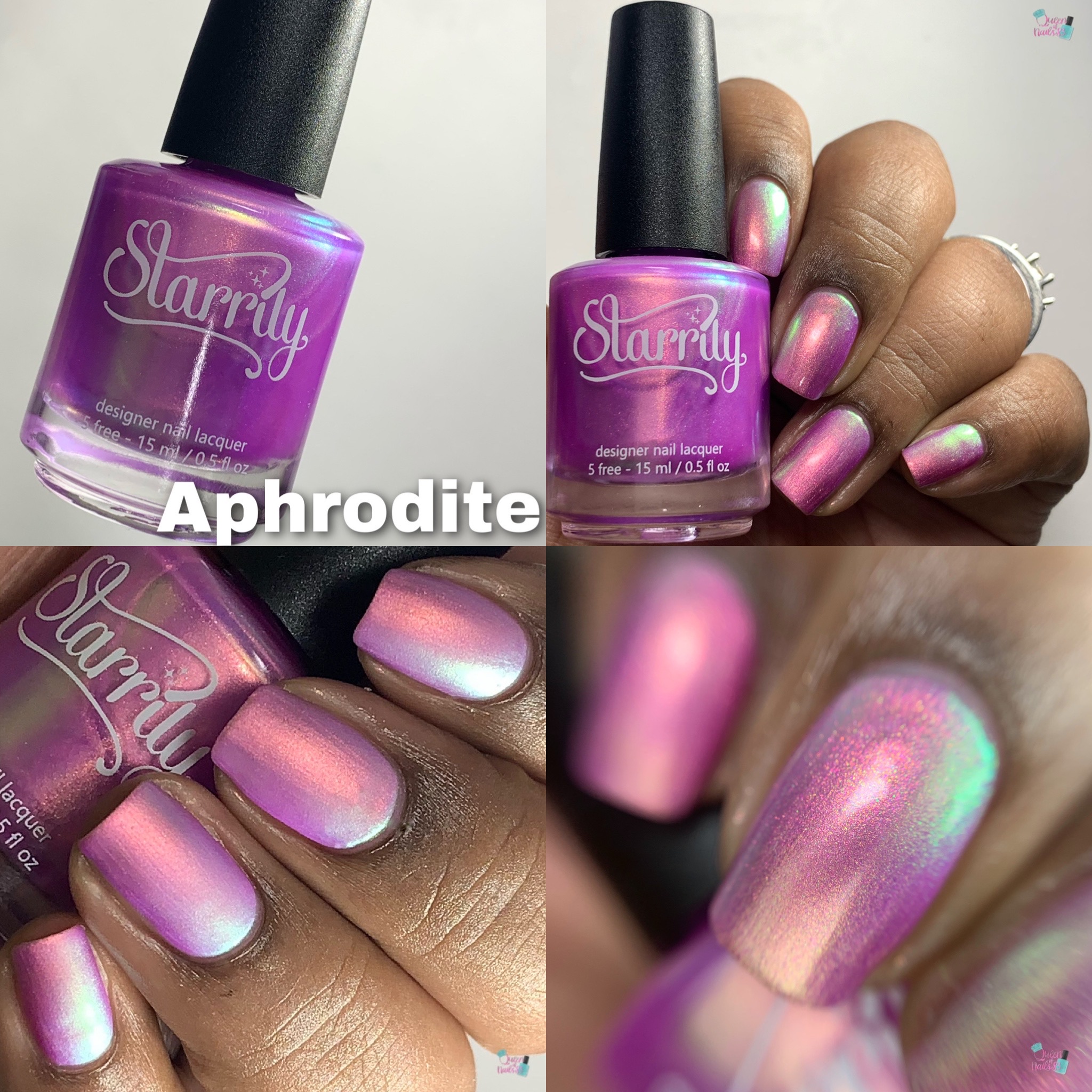 Moonlight
A silver foil effect polish with micro flake particles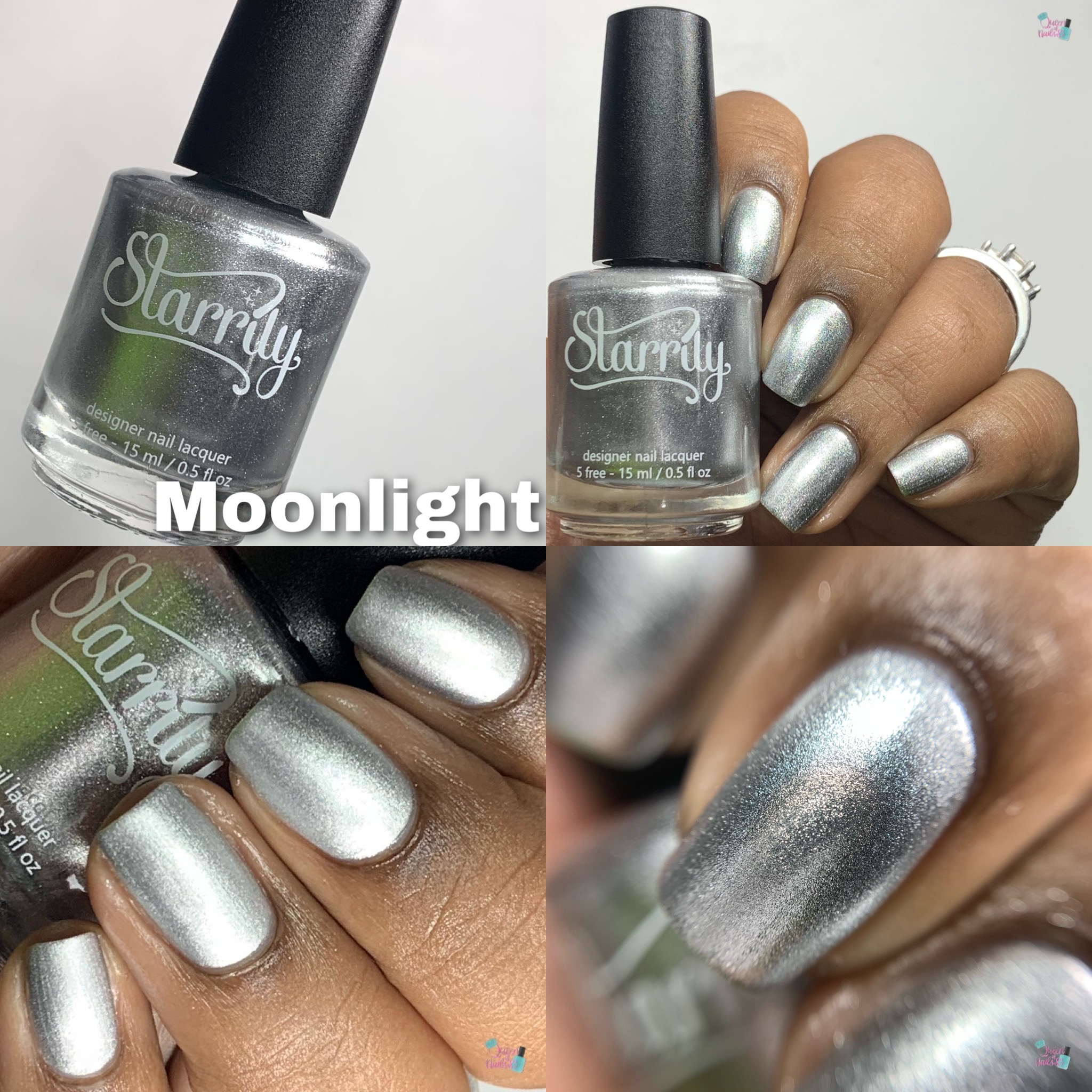 Polar Vortex
A blackened blue/purple color shifting base with silver holographic flakes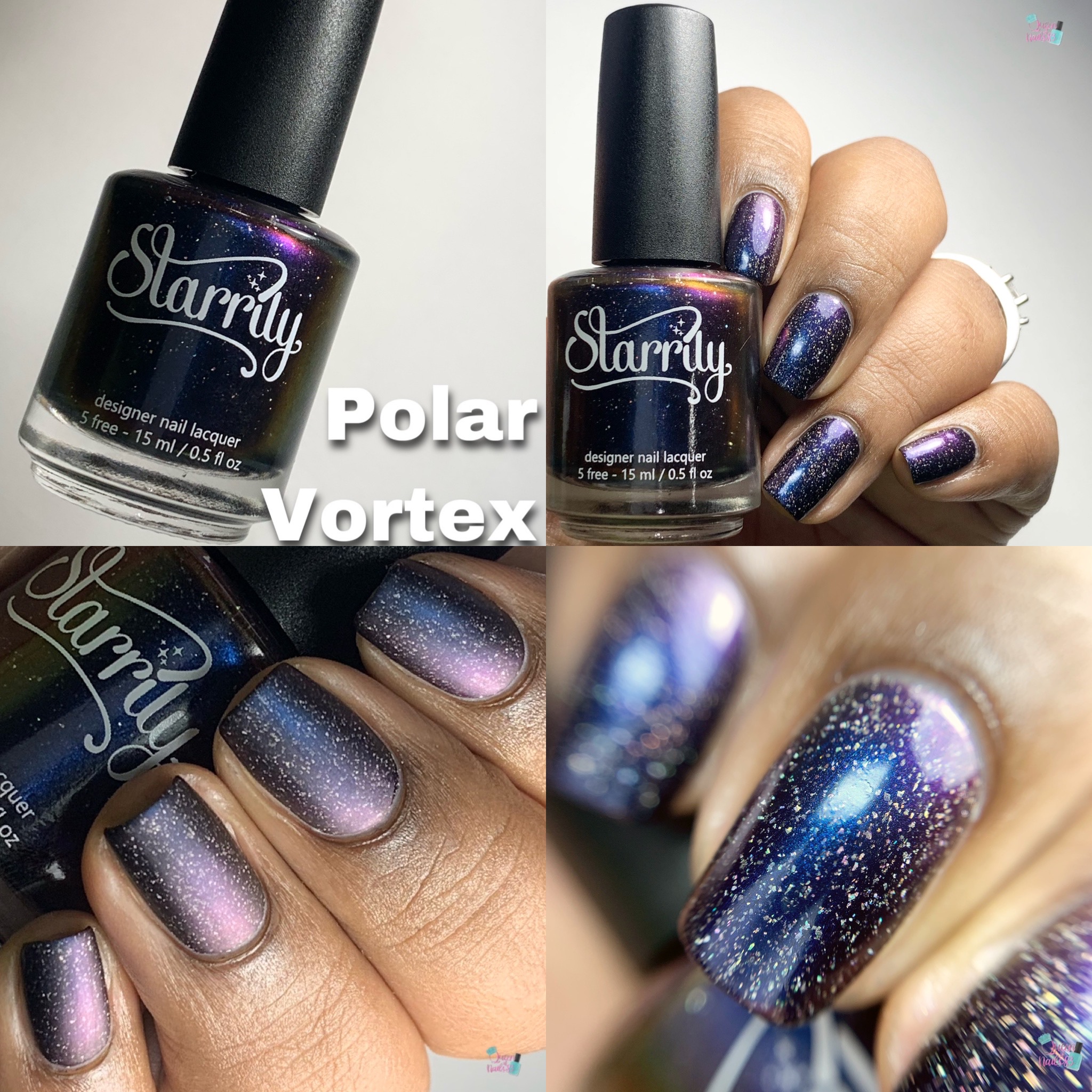 Starrily
Overall: I love the opacity and coverage of these polishes. No flooding or pooling.  
The Queen's Choice: Magic Rainbow
Opacity: swatches shown in 2 coats
Price: $15
Availability: Current
Starrily
*Like, Comment and Subscribe*
Eat, Laugh, Polish, Repeat
Queen of Nails 83

💕