Hey Sugas…. please enjoy the June 2020 Release from Sassy Sauce Polish.   
Enjoy….
**All swatches are done using liquid latex peel off base coat, glossy QDTC and matte topcoat. Swatch photos are taken using artificial lights.**
Berry LaLaLa
A bright neon pink with strong red/golden shimmery shift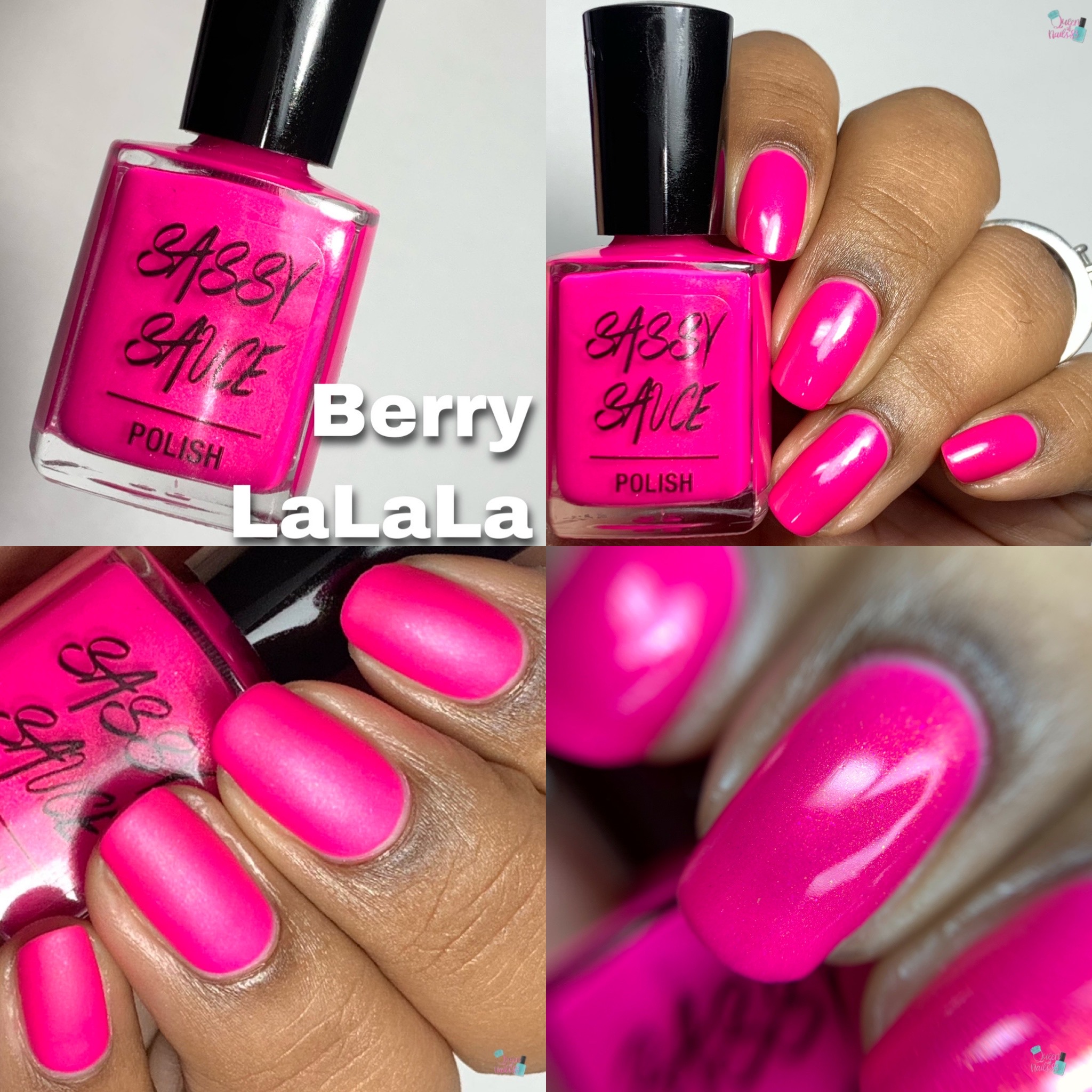 Kiss My Lash
A multichrome base that shifts blue/violet/red/gold with shifty blue/aqua/violet ghost flakies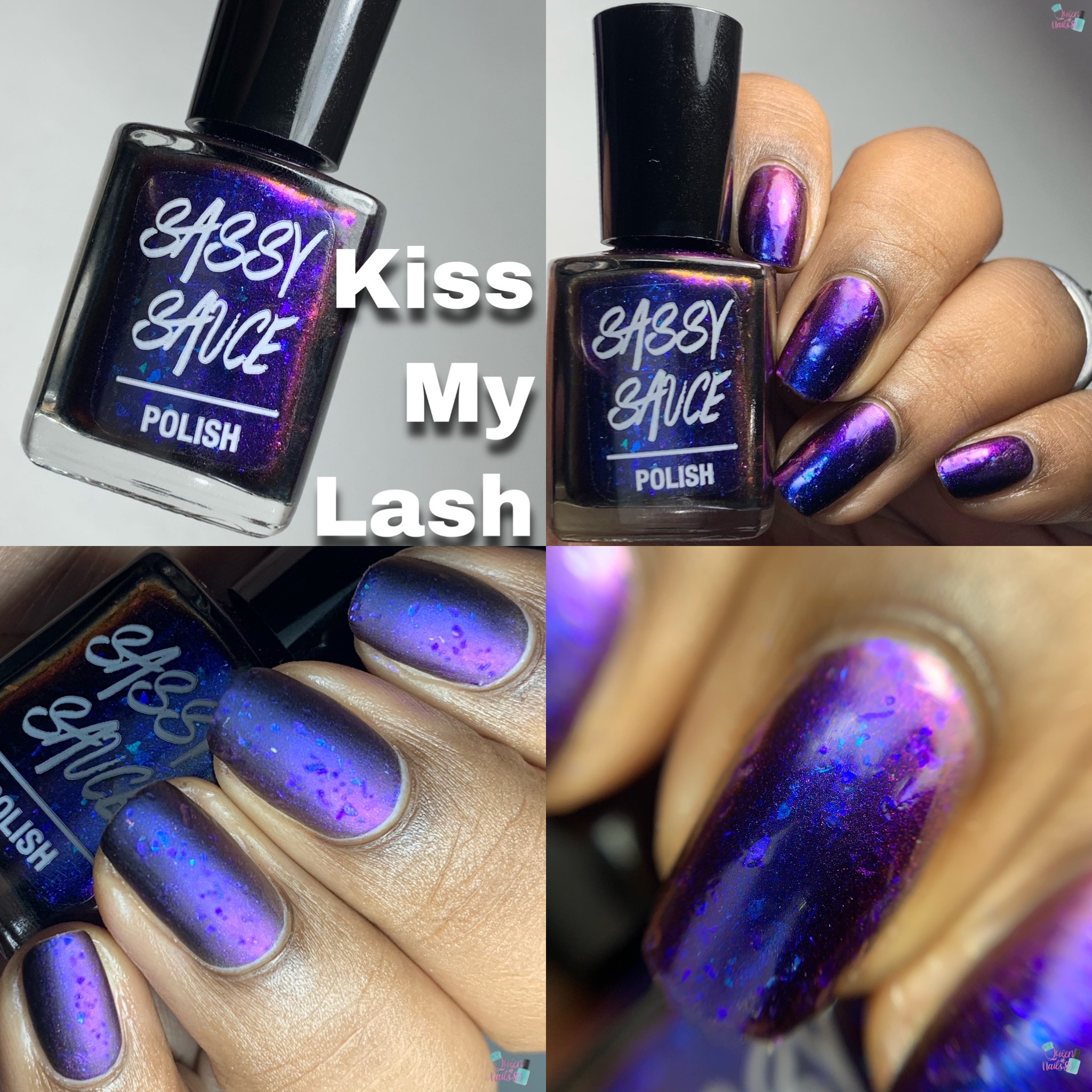 What Tan Lines???
A greige shimmer base with red/copper/gold/green shift and a purple/red/gold shifting ghost flakies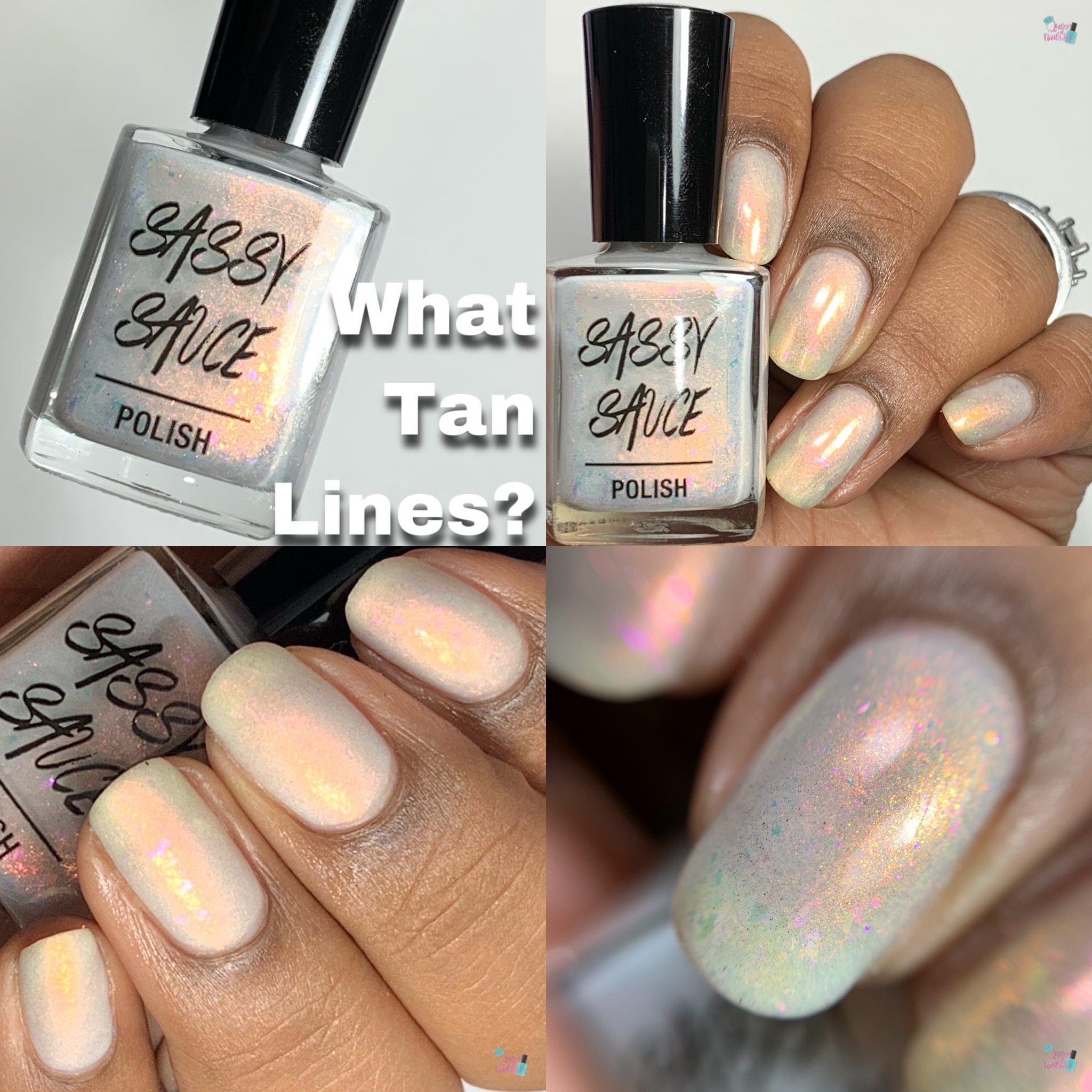 SURPRISE…..Cuticle Sauce has be RESTOCKED!!!!
2oz jars will be available in Pineapple, Crunchy Captain, Pistachio Pudding Doc Pepper and Unscented for only $7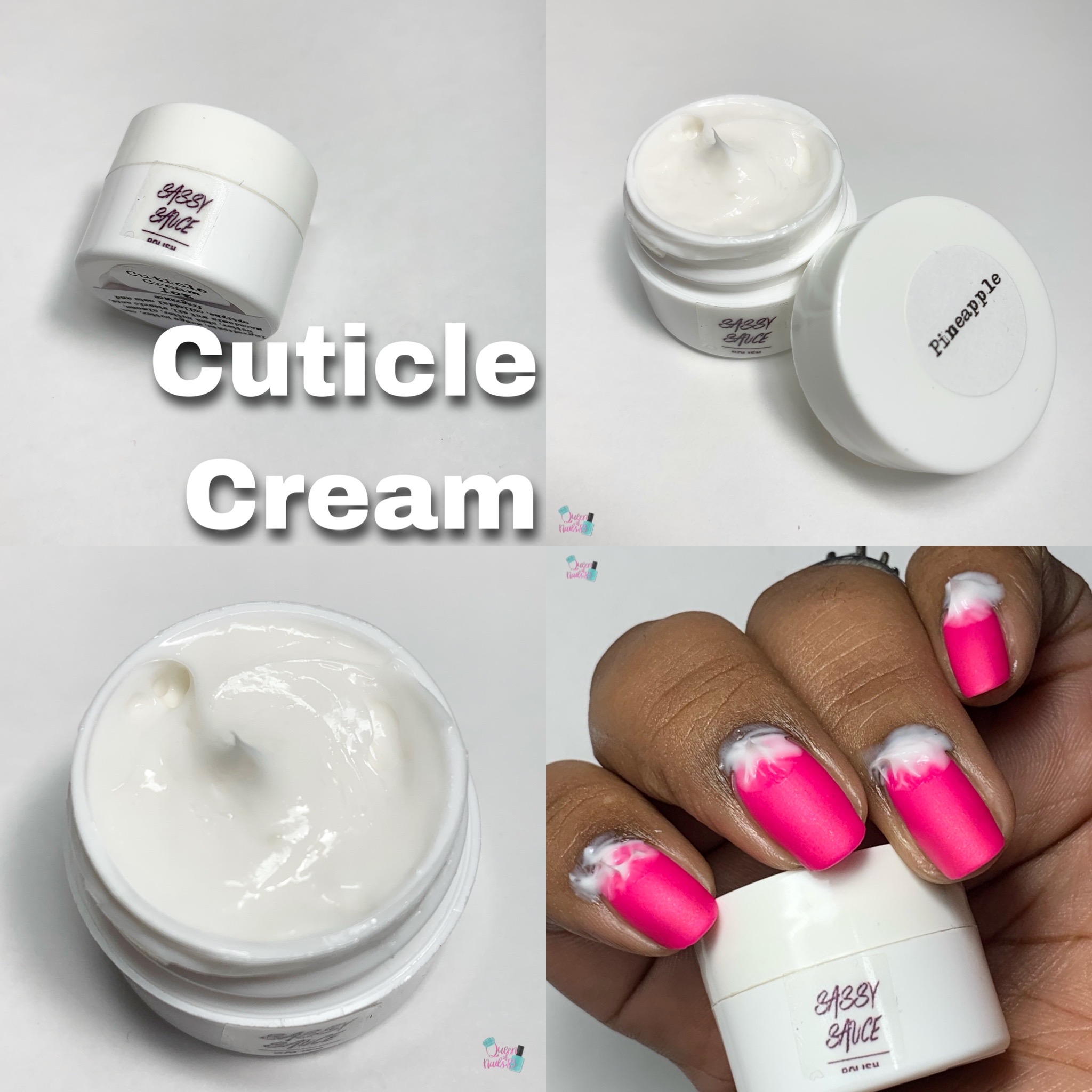 Sassy Sauce Polish – June 2020 Release
The Queens Choice: I'll give you one guess…. Berry LaLaLa of course!!!!
Opacity: swatches shown in 3 coats
Price: $11 each or all 3 for $30
Shipping: Flat rate – $3.50 (US) and $15 (Canada)
Availability: Saturday, June 20th at 11 am cst
Sassy Sauce Polish
*Like, Comment and Subscribe*
Eat, Laugh, Polish, Repeat
Queen of Nails 83

💕