Pssssttt…. pssssttt, have you heard the good news???? P.O.P Polish is releasing the Mylar Neon Slicks Collection!!!
This 8 piece collection is very intriguing and absolutely beautiful but don´t blink because you may miss one of the many flashes of colors in each polish. Depending on the lighting and angles the effects of color are electric! I highly recommend extended wear to order to truly capture the full effect of these polishes and… they all glow bright different colors under blacklight!
But that´s not all, each of the polishes is named after a childhood favorite, Jem and the Holograms!
Enjoy!!!
 **All swatches are done using liquid latex Peel-off Base Coat, Liquid Glass (glossy, QDTC) by POP Polish and Frosted Glass Matte Topcoat by POP Polish. Swatch photos are taken using indirect artificial lights.**
Jem
A cotton candy pink with neon fuchsia around the edges with additional colors of violet gold and green.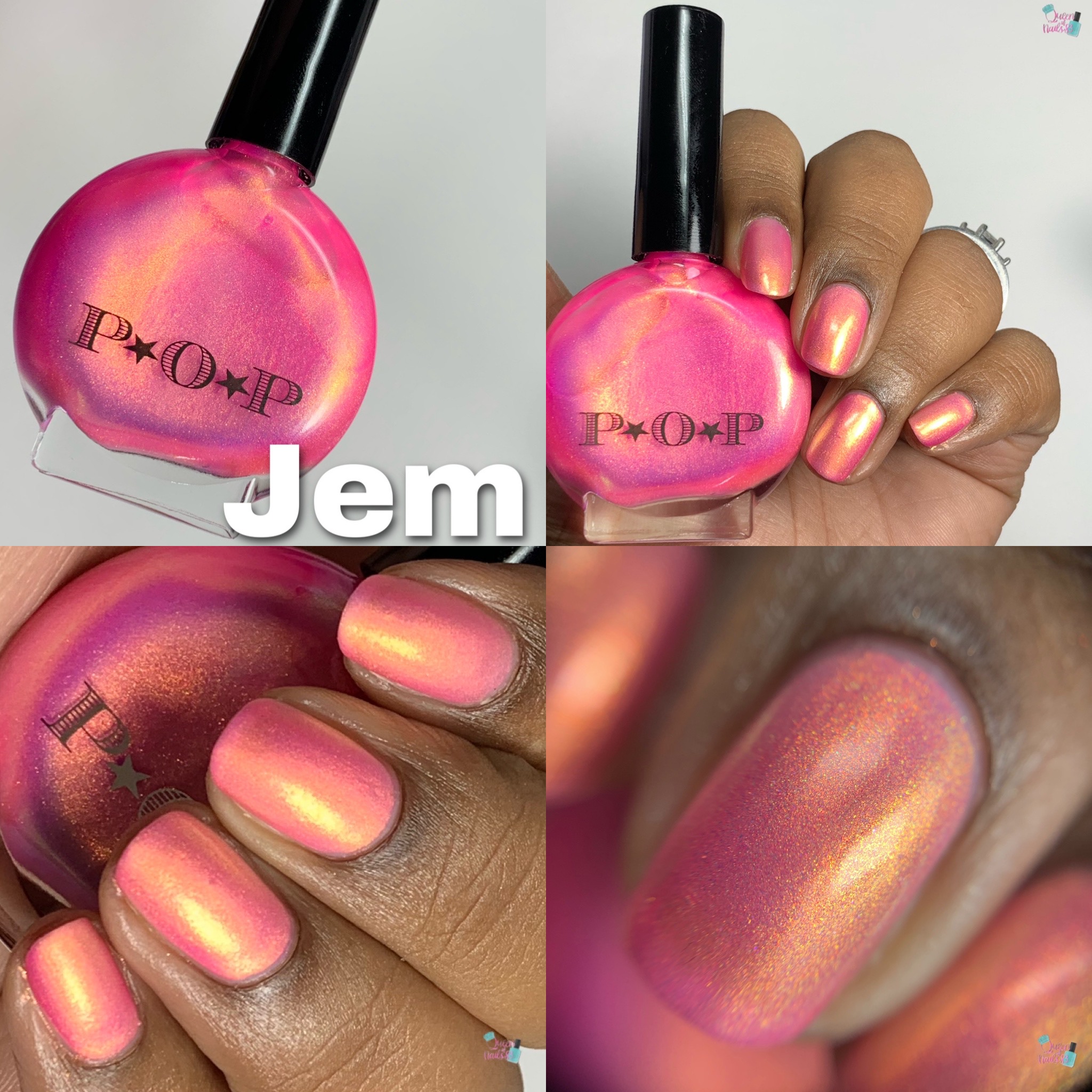 Jerrica
A pastel pink hot pink around the edges, gold, green, plus and purple.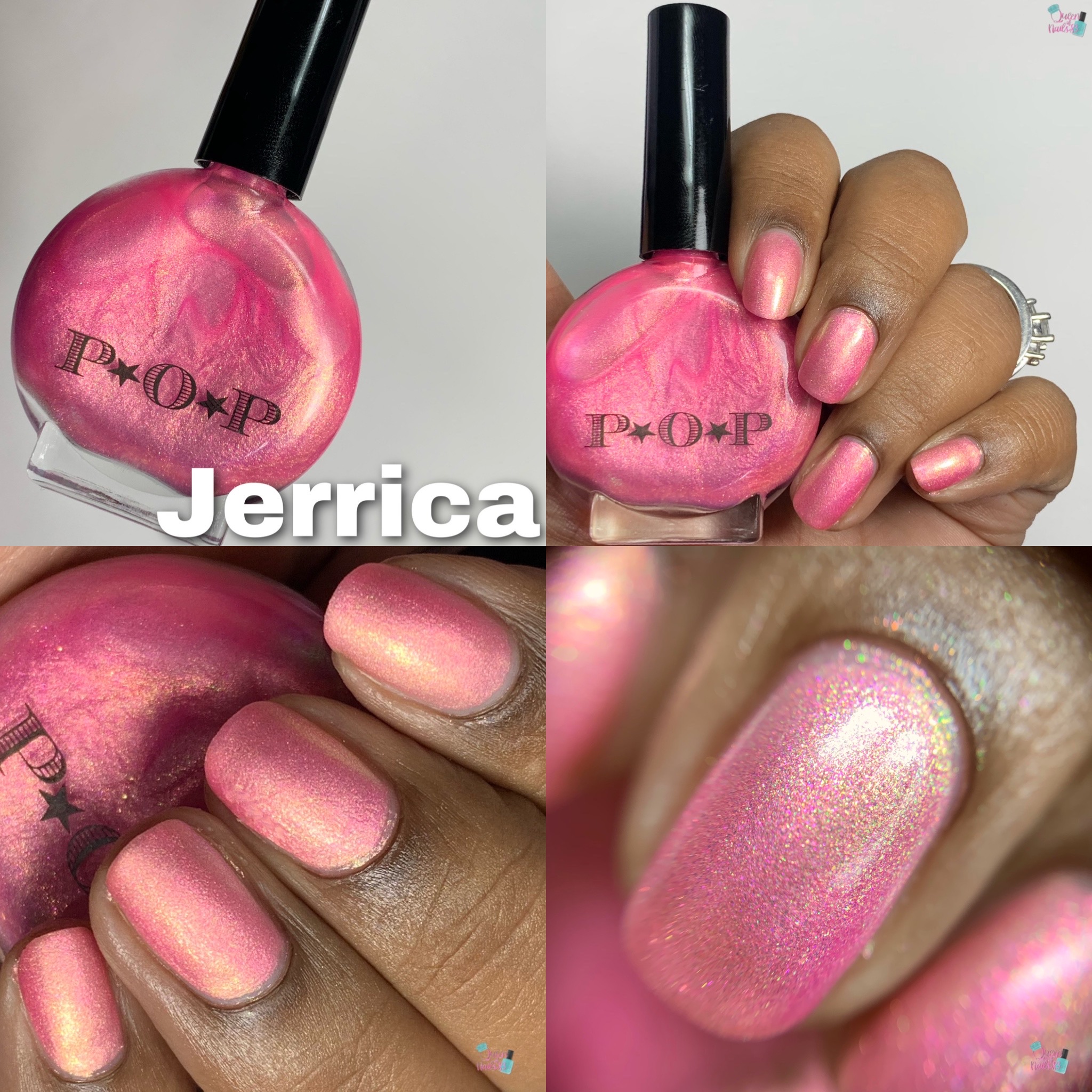 Kimber
A cantaloupe shade with hints of lime green, aqua, purple, pink, gold and orange.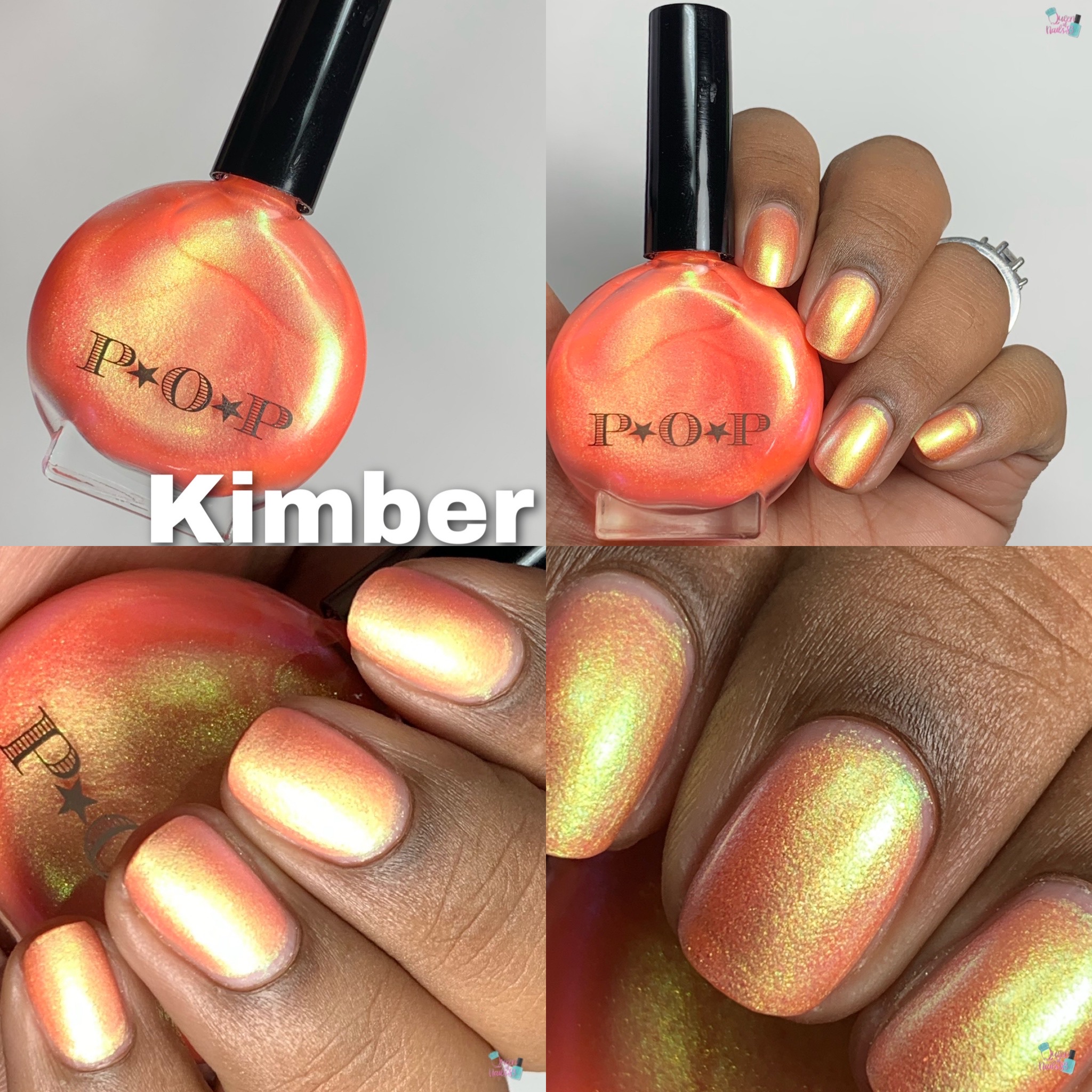 Misfits
An electric green color with pink, orange, gold, and blue.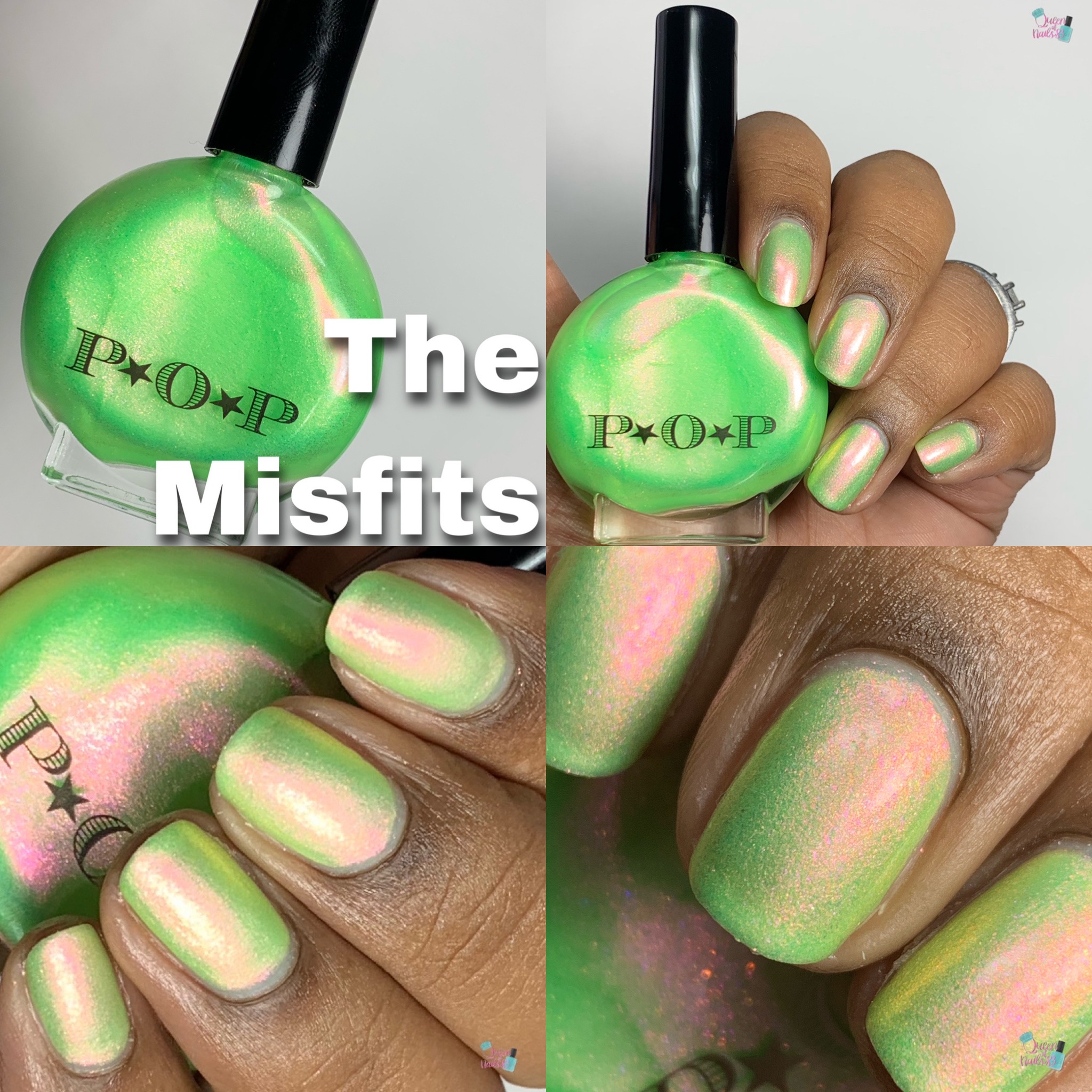 Aja
A cornflower blue with pink, green, gold, aqua, and orange.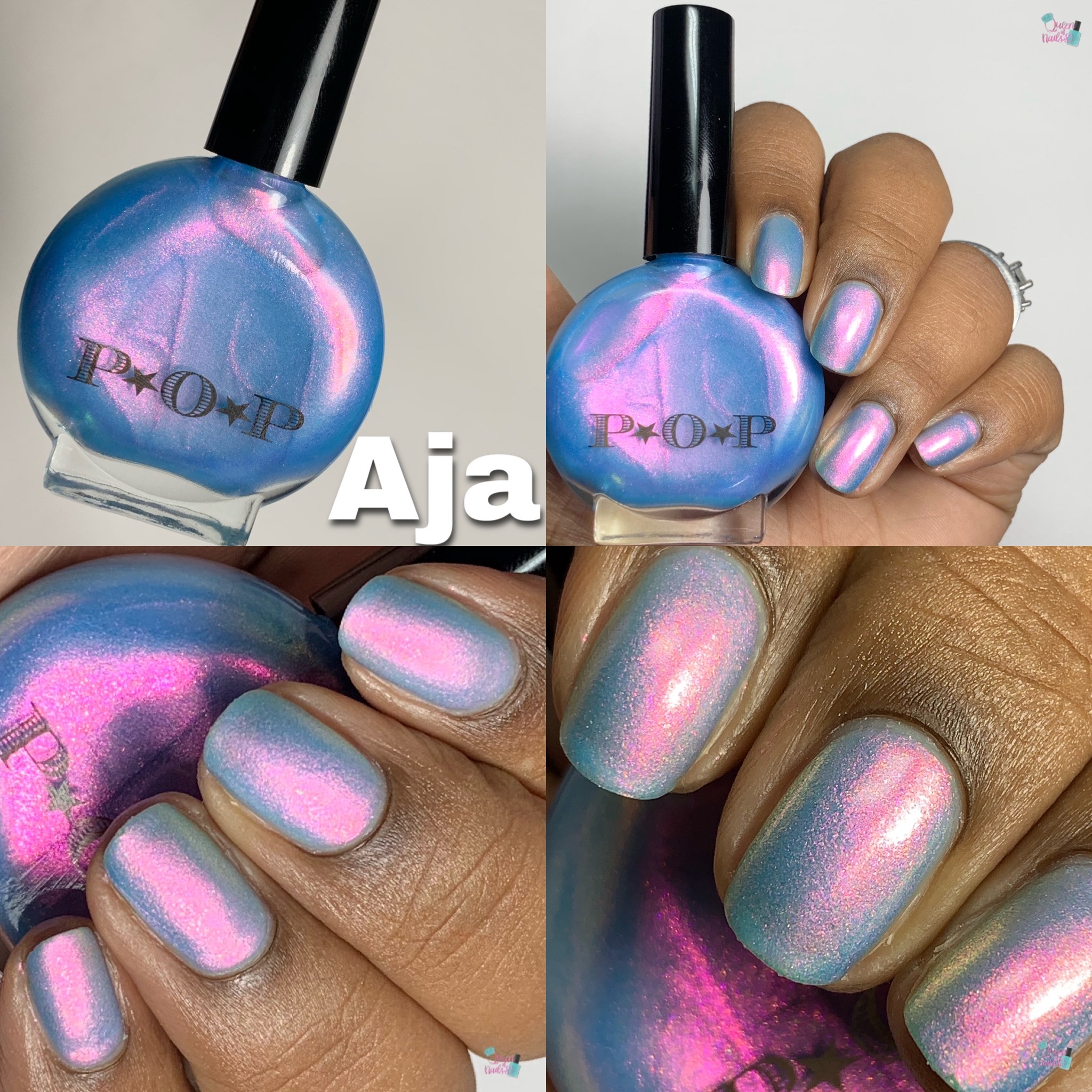 Synergy
A cornflower blue with nude, gold, green, aqua, and violet.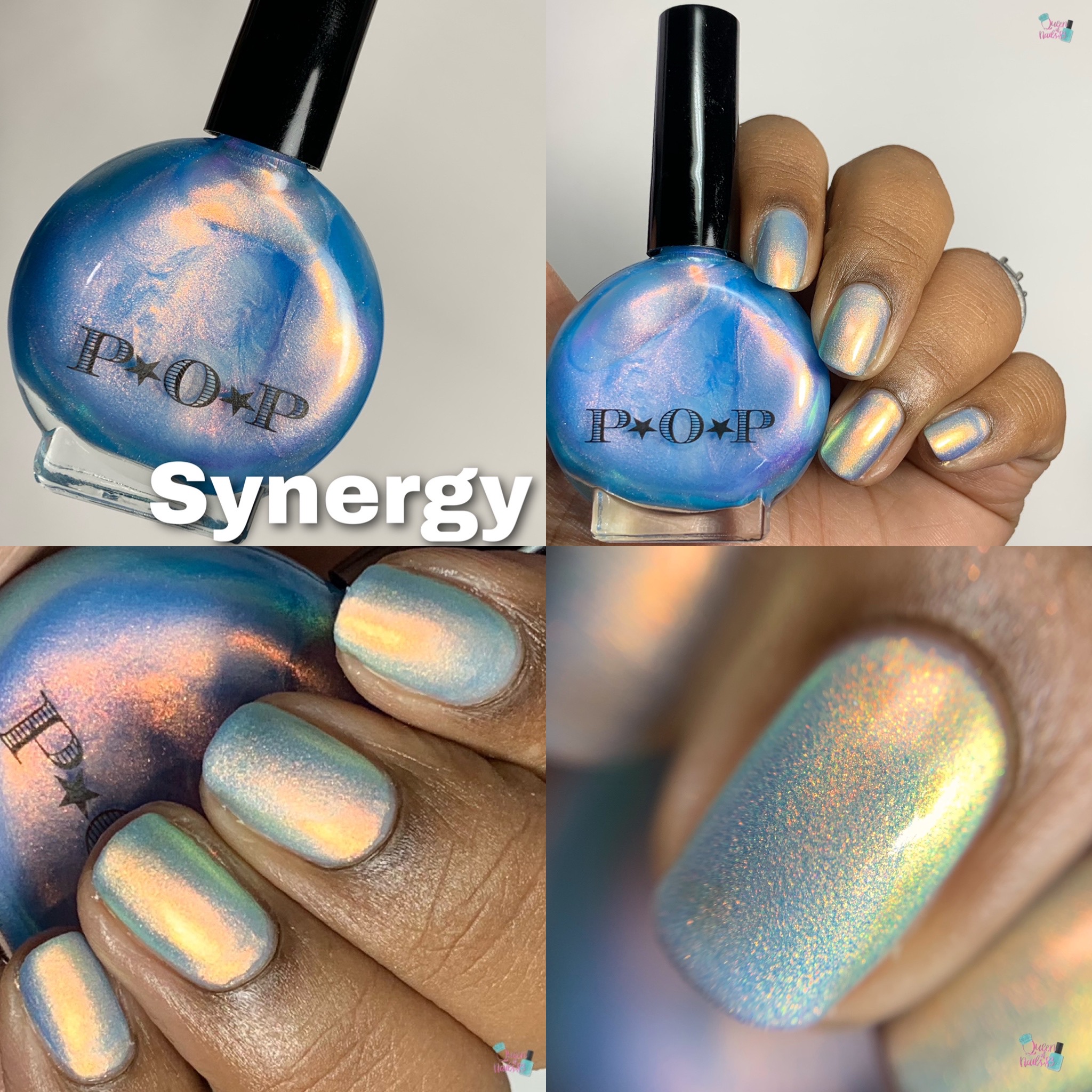 Shana
A fuchsia with purple around the edges and pink, green, blue, and gold.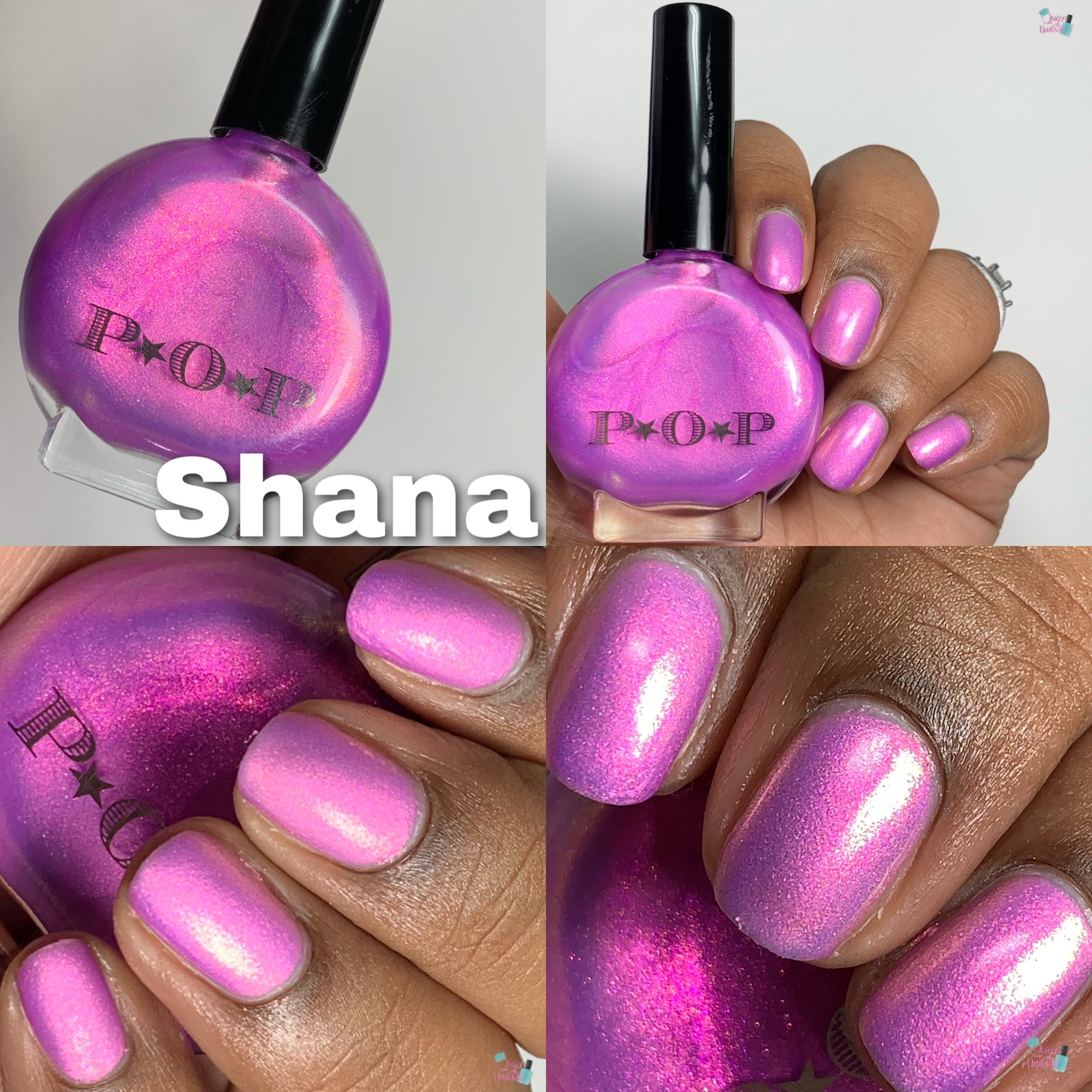 Rio
A violet, with a gold, green, aqua, purple and pink.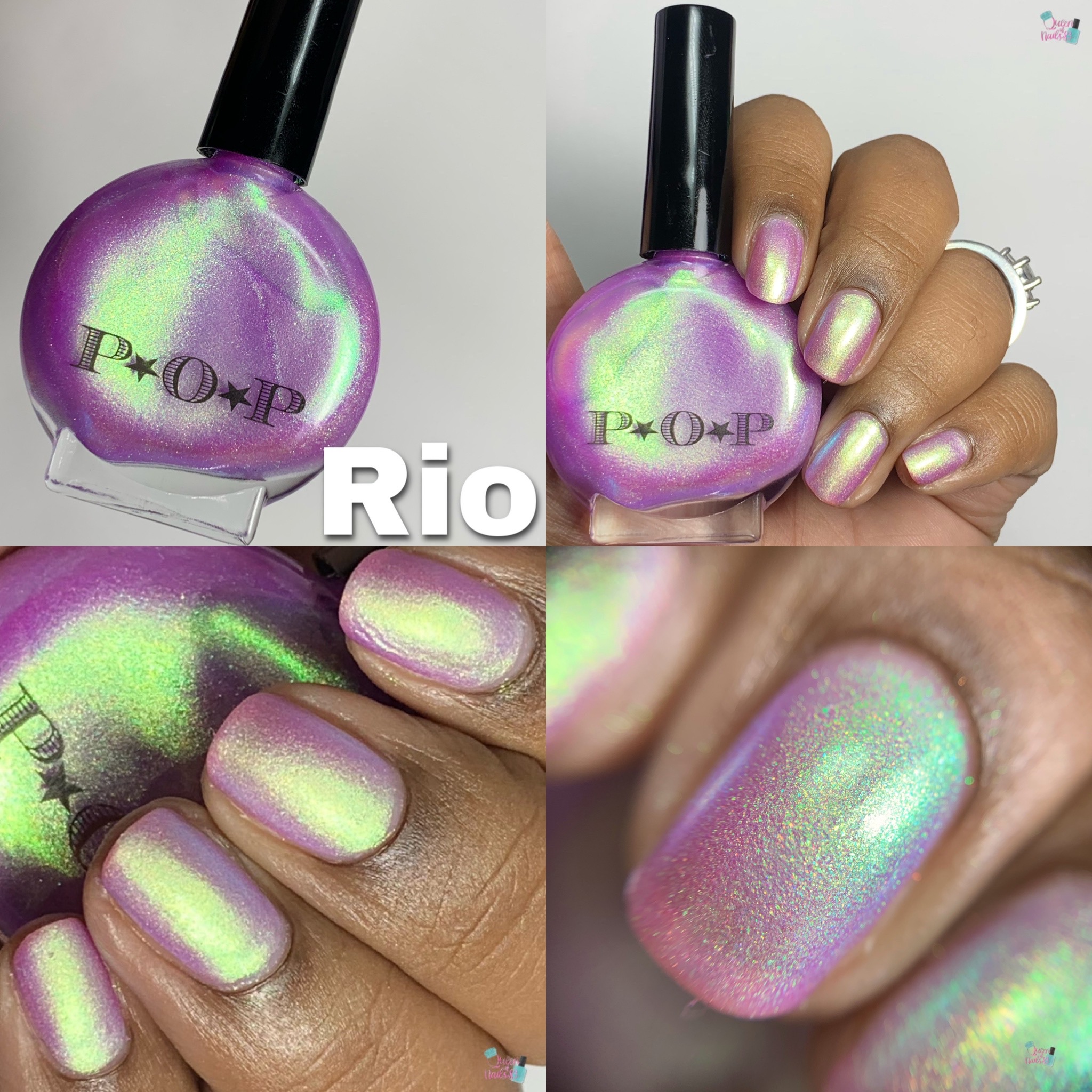 P.O.P Polish – Mylar Neon Slicks Collection
Opacity: swatches shown in 2 thin coats
Price: $16 each or $115 for the set
Availability: Friday, May 22nd
P.O.P Polish
*Like, Comment and Subscribe*
Eat, Laugh, Polish, Repeat
Queen of Nails 83
💕