Hey Sugas…. Iḿ still playing catch up with EVERYTHING! Work, blog posts, swatching – everything. Here it is after 7pm and I am still at the computer…. oy vey!
Today I have the May 2020 Release from Sassy Sauce Polish. I really enjoyed this release, I hope you will too!!
Enjoy….
**All swatches are done using liquid latex peel off base coat, glossy QDTC and matte topcoat. Swatch photos are taken using artificial lights.**
Bad Idea! What Time?
A bright coral with a copper shimmer and golden sparkle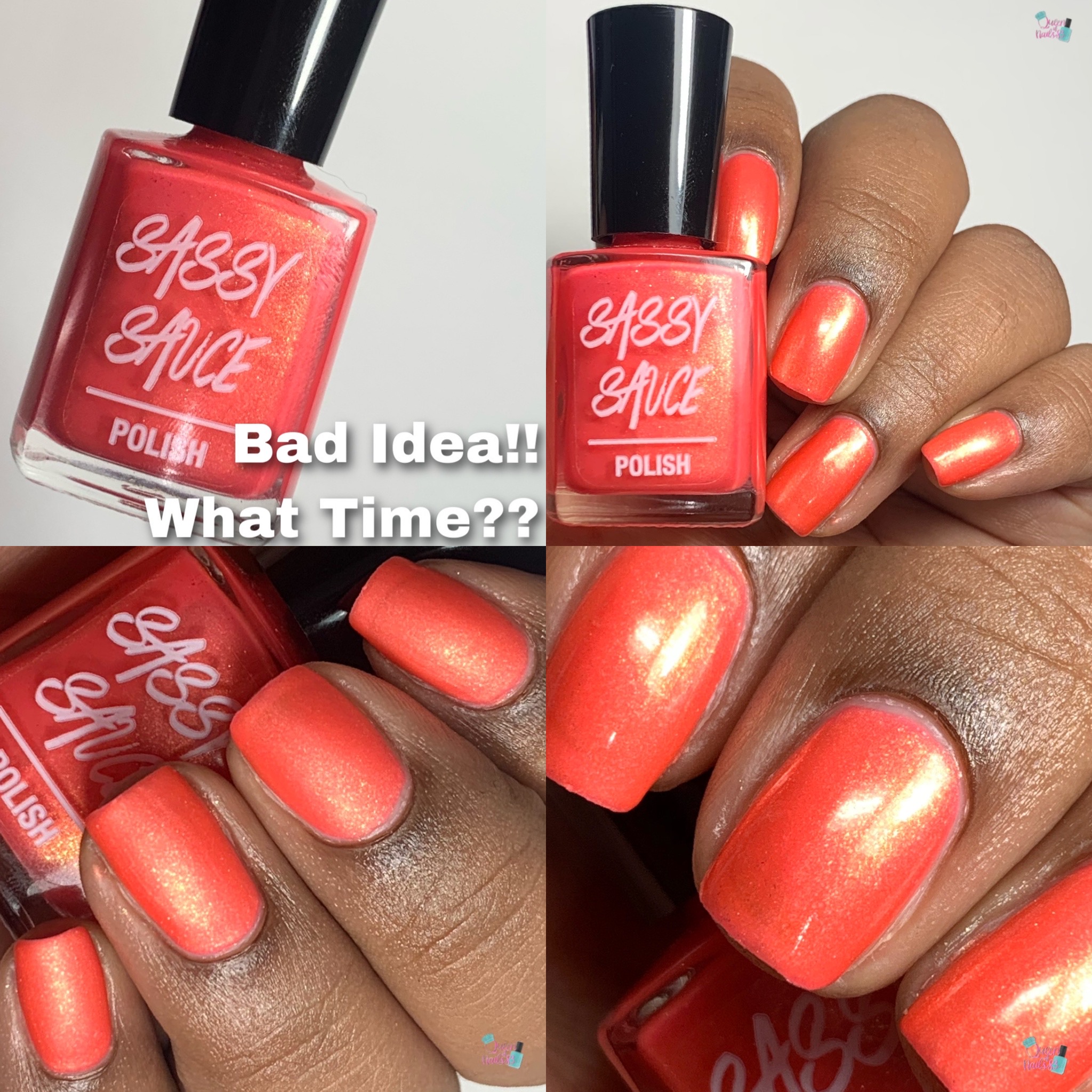 How Many WTF'S Will Today Bring?
A bright greenish yellow with a golden red shimmer and orange, gold, green shifting ghost flakies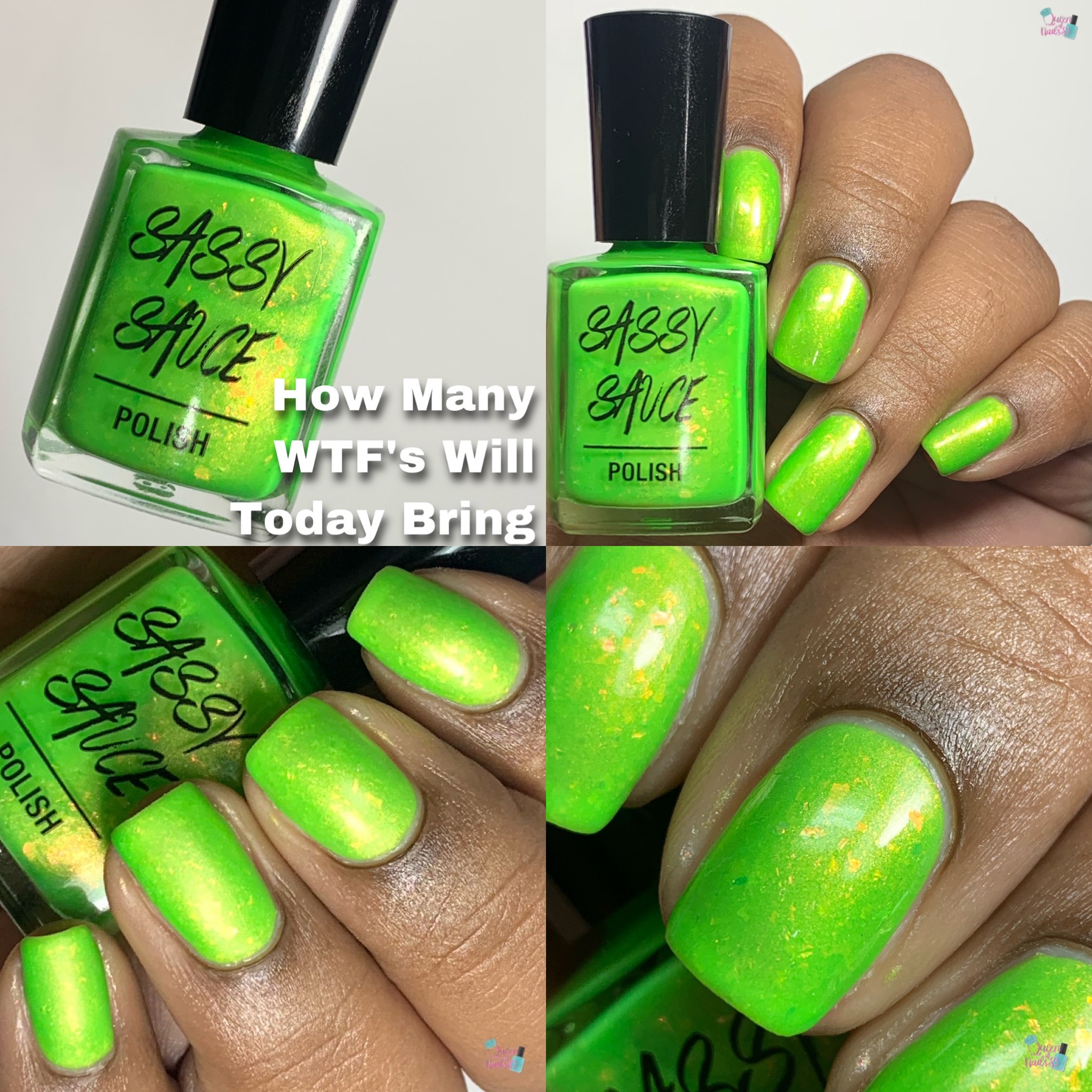 Last Week Was A Long Year
An ocean blue base with linear holo, red/gold shifting aurora and red, pink, purple, gold shifting ghost flakies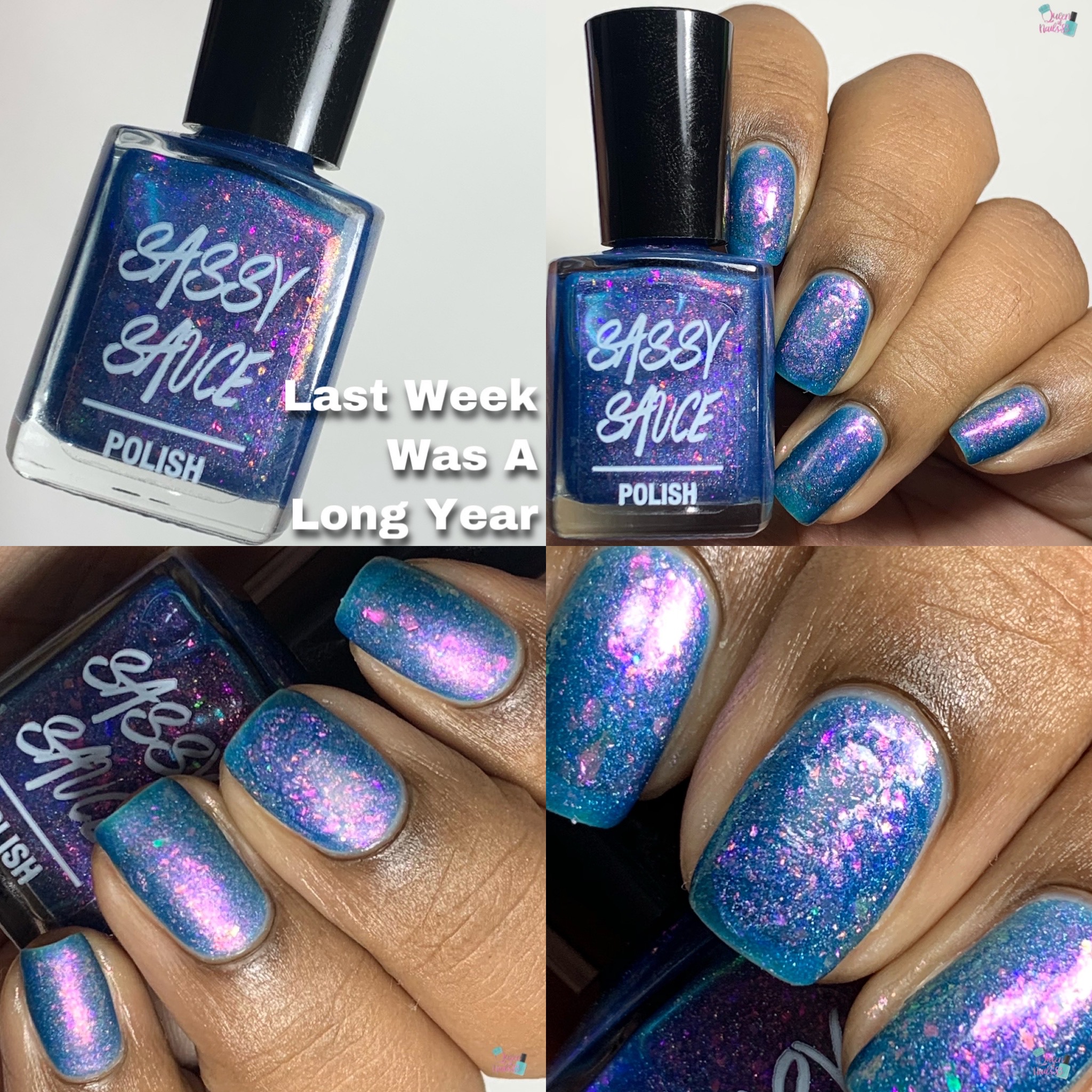 Naked
A tan-ish nude creme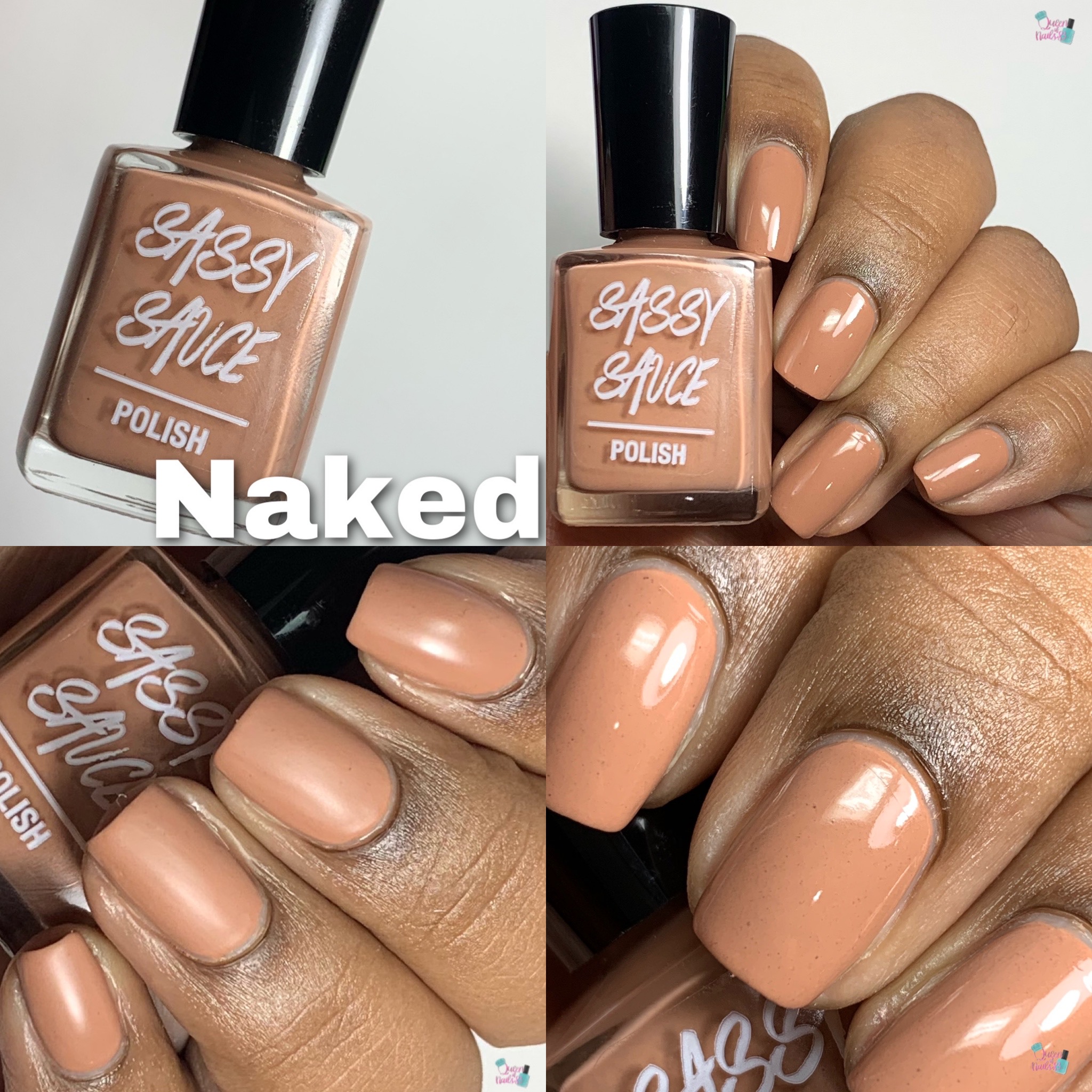 Sassy Sauce Polish – May 2020 Release
The Queens Choice: How Many WTF'S Will Today Bring?
Opacity: swatches shown in 3 coats
Price: $11 each or all 4 for $39
Shipping: $3.50 (US) and $15 (Canada) flat rate
Availability: Saturday, May 23rd at 11 am cst
Sassy Sauce Polish
*Like, Comment and Subscribe*
Eat, Laugh, Polish, Repeat
Queen of Nails 83

💕