Hey Sugas!!! We did it, we made it to May! Was it just me or were there 45 days in April? Maybe it was just me as I'm always looking forward to May because it's my birthday and I celebrate all month long. Not too much celebrating going on this year but I'll find some creative ways to bring in chapter 37.
Today I have the 6 customs created for the LynB Loves Facebook Fan Group. Check them out and be prepared to shop Friday, May 8th!
Enjoy…
**All swatches are done using liquid latex peel off base coat, Matte Top Coat and glossy, QDTC. Swatch photos are taken using artificial lights.**
May 2020 POTM
Where the Wild Things Are
A sheer but buildable white crelly laced with holo sparkle and violet to blue to green shifting shimmer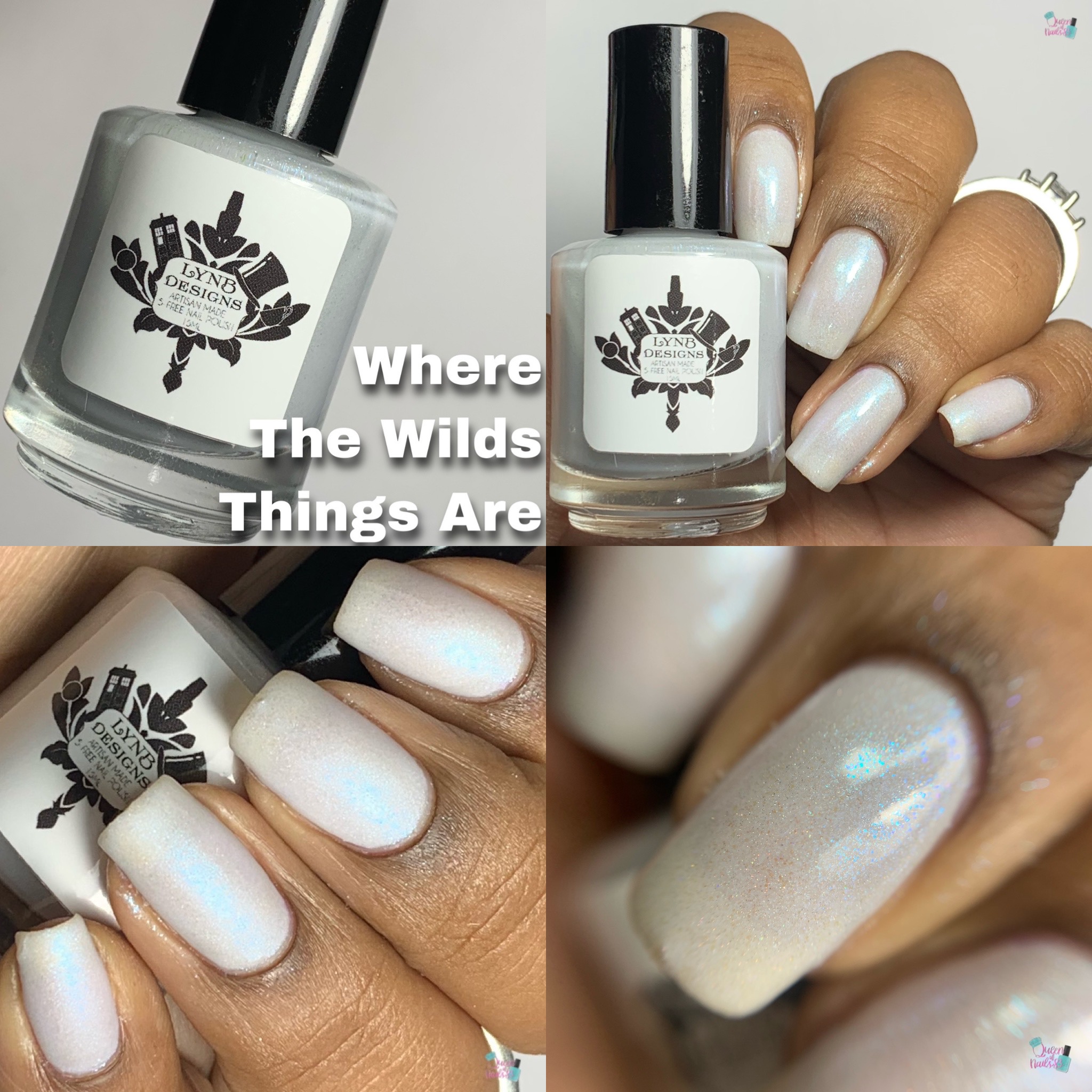 LynBLoves Facebook Fan Group Customs
Swamp Hag
A murky green base with loads of holo micro flakies and green to copper aurora shimmer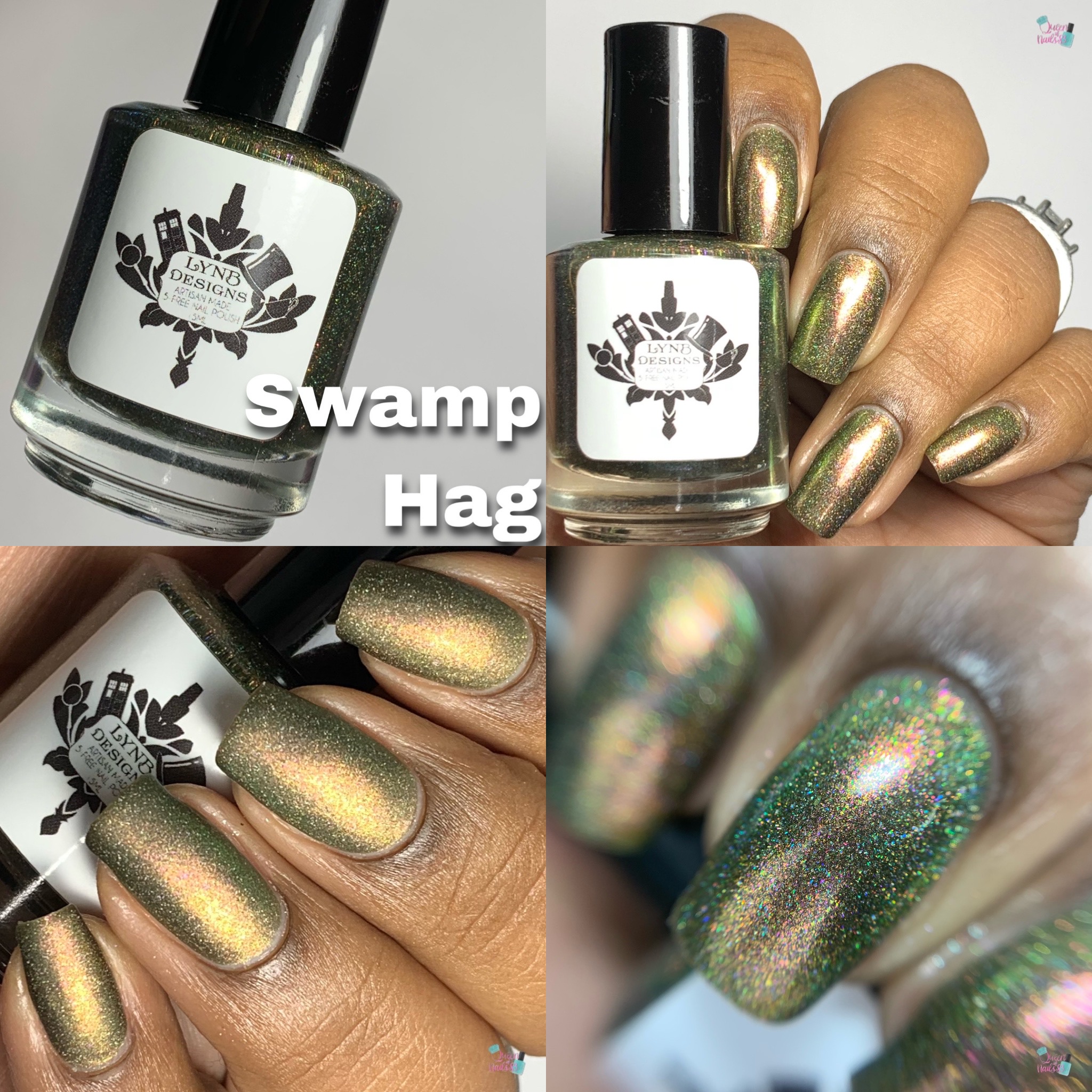 Crust Monster
A UCC flakie topper with two different types of flakies one shifts from pink to red to yellow to green and the other from teal to blue to purple to pink. Swatch shown in 2 coats over black creme.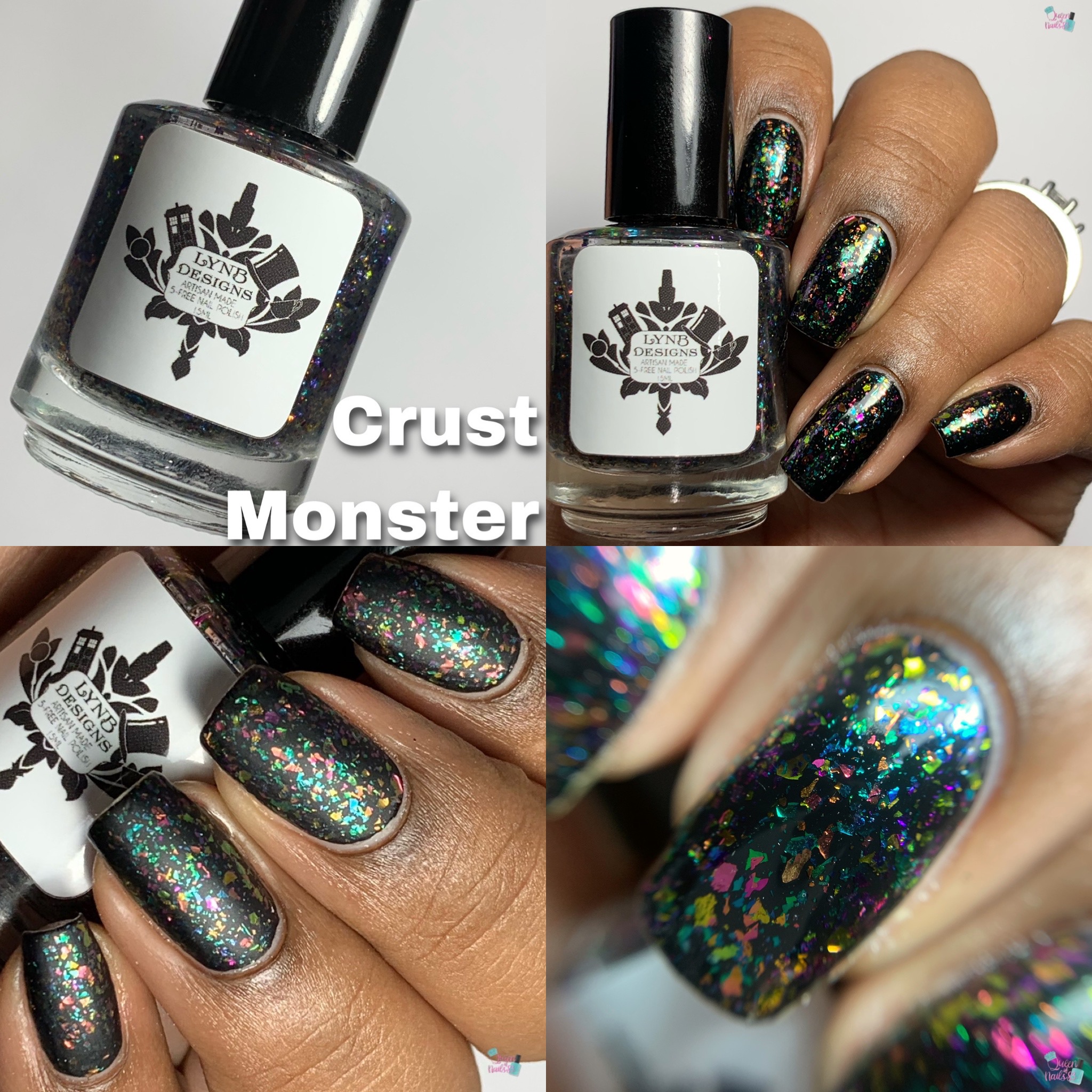 Put the Petal to the Metal (T)
A plum to spring green thermal with hints of green to violet aurora shimmer, a smattering of tiny rainbow iridescent flakies, and a whole lotta pink to green to blue to purple color shifting flakies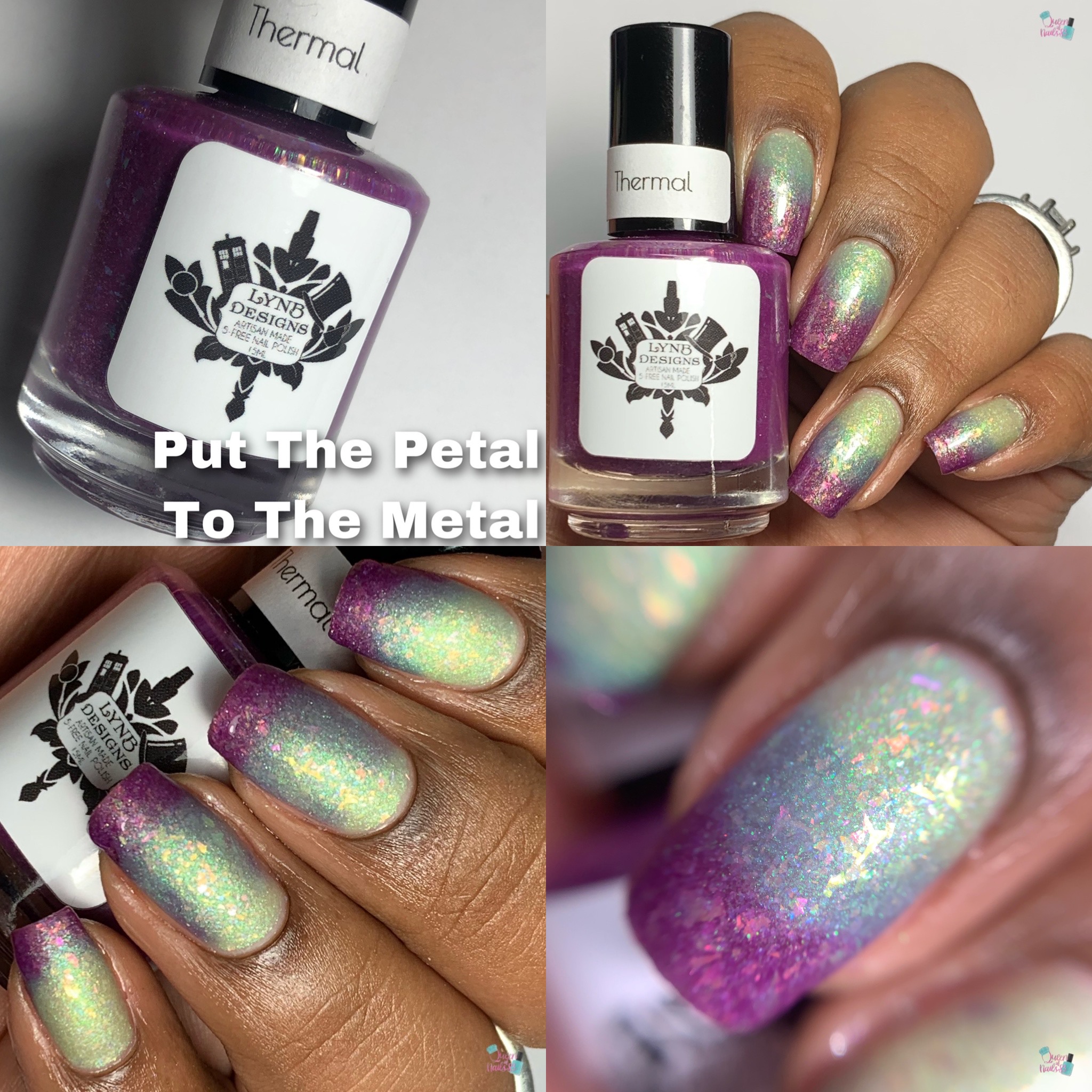 The Lake is a Sky (T)
A blue to pink thermal with an abundance of UCC flakies that shift from blue to purple to pink to copper, violet to red to gold shifting shimmer, and Tony holo shreds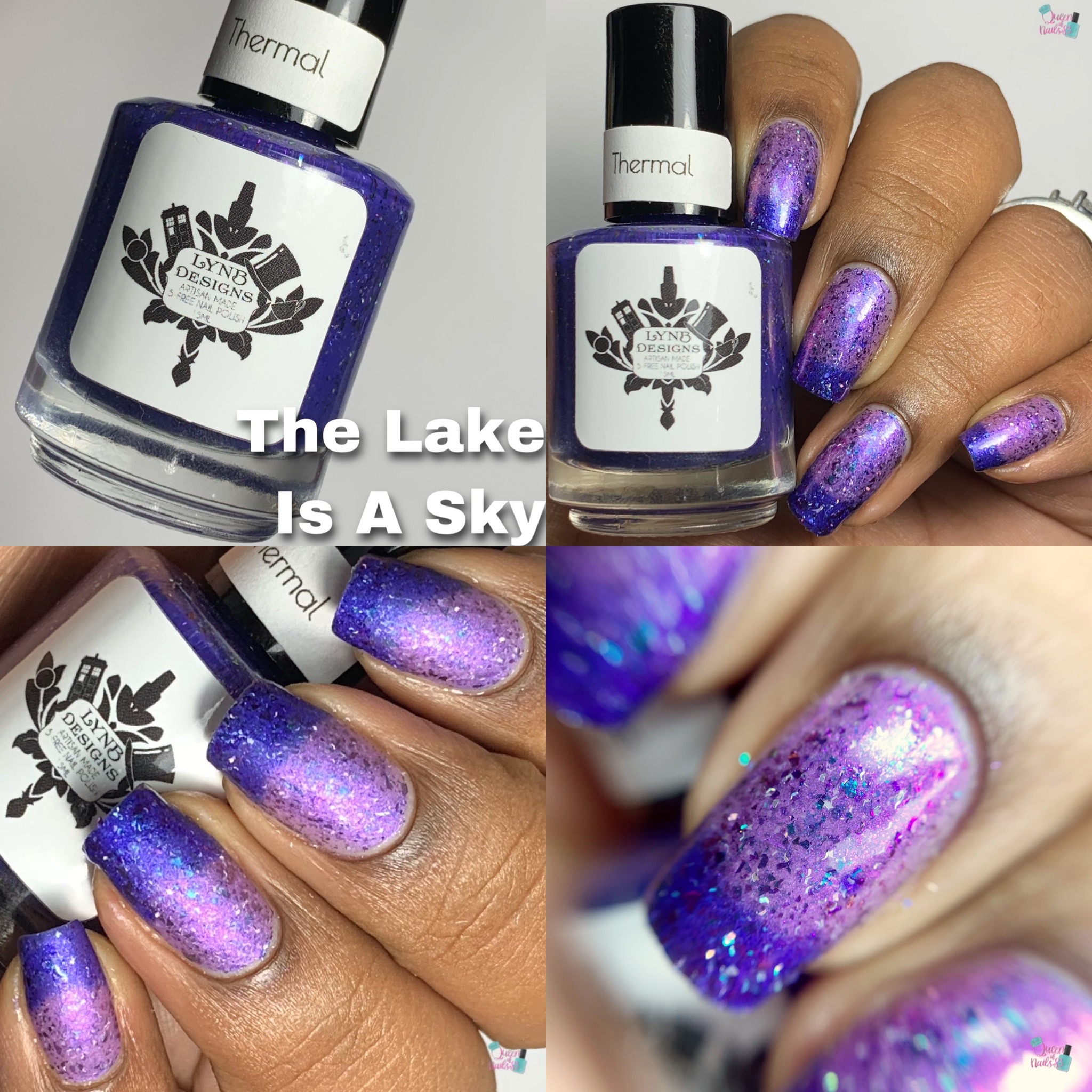 Squawk This Way
A pale lavender/pink with red to gold to copper multichrome shimmer, linear holo, and tiny green iridescent flakies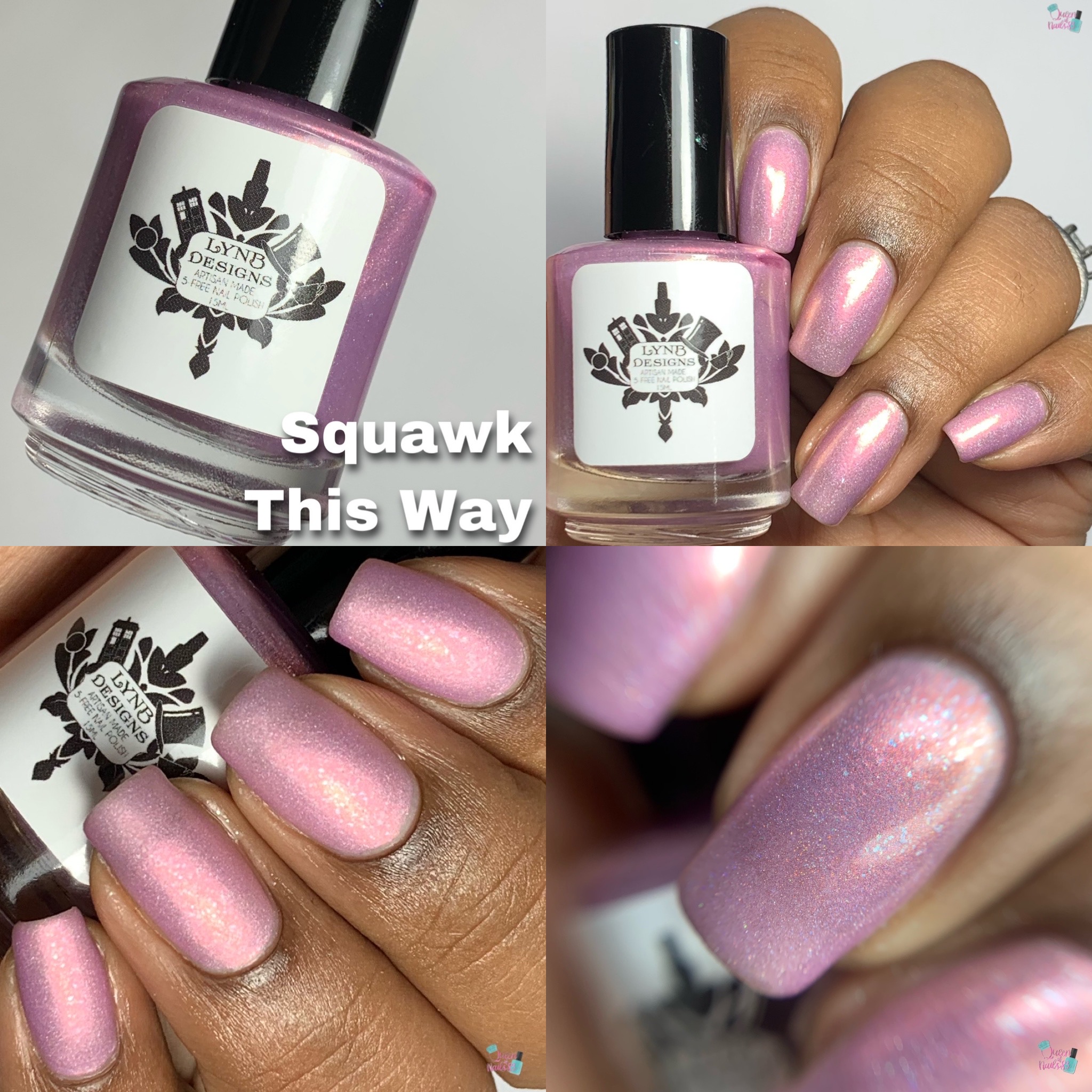 Is This Just Fanta-Sea?
An inky blue/black base loaded with violet to red to purple to orange shifting flakies and red to yellow shifting shimmer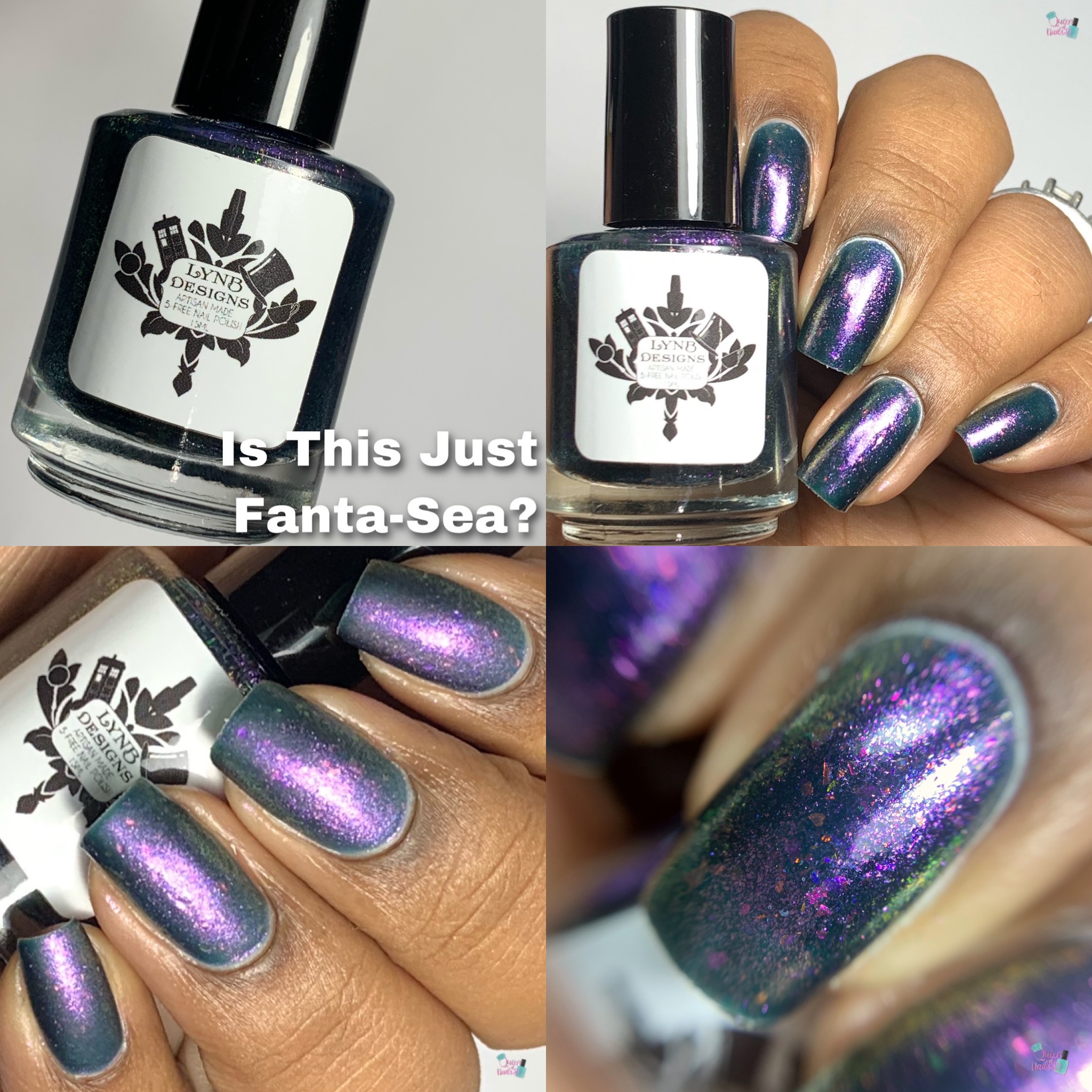 LynB Designs – LynBLoves Facebook Fan Group Customs and May 2020 POTM
Opacity: 2-3 thin coats
Discount: use code CUSTOMS for half off all polish through the 12th
Price: 
Availability: Friday, May 8th at noon EST
LynB Designs
*Like, Comment and Subscribe*
Eat, Laugh, Polish, Repeat
Queen of Nails 83
💕