Hey Sugas!!! There's something so sweet about the May 2020 PPU/IPU….. CANDY!!!! *sings "I want candy!!" Yep, the May theme is candy!! Whether you like it sweet or sour, there's something for everyone!
Enjoy…
**All swatches are done using liquid latex Peel-off Base, glossy, QDTC and matte topcoat. Swatch photos are taken using artificial lights.**
Alchemy Lacquers – Darkside
Maker: Rebecca
Description: A vampy dark blue with green/blue/purple/pink shimmer with a scattered holographic finish.
Price: $11.50  / Cap: 125 bottles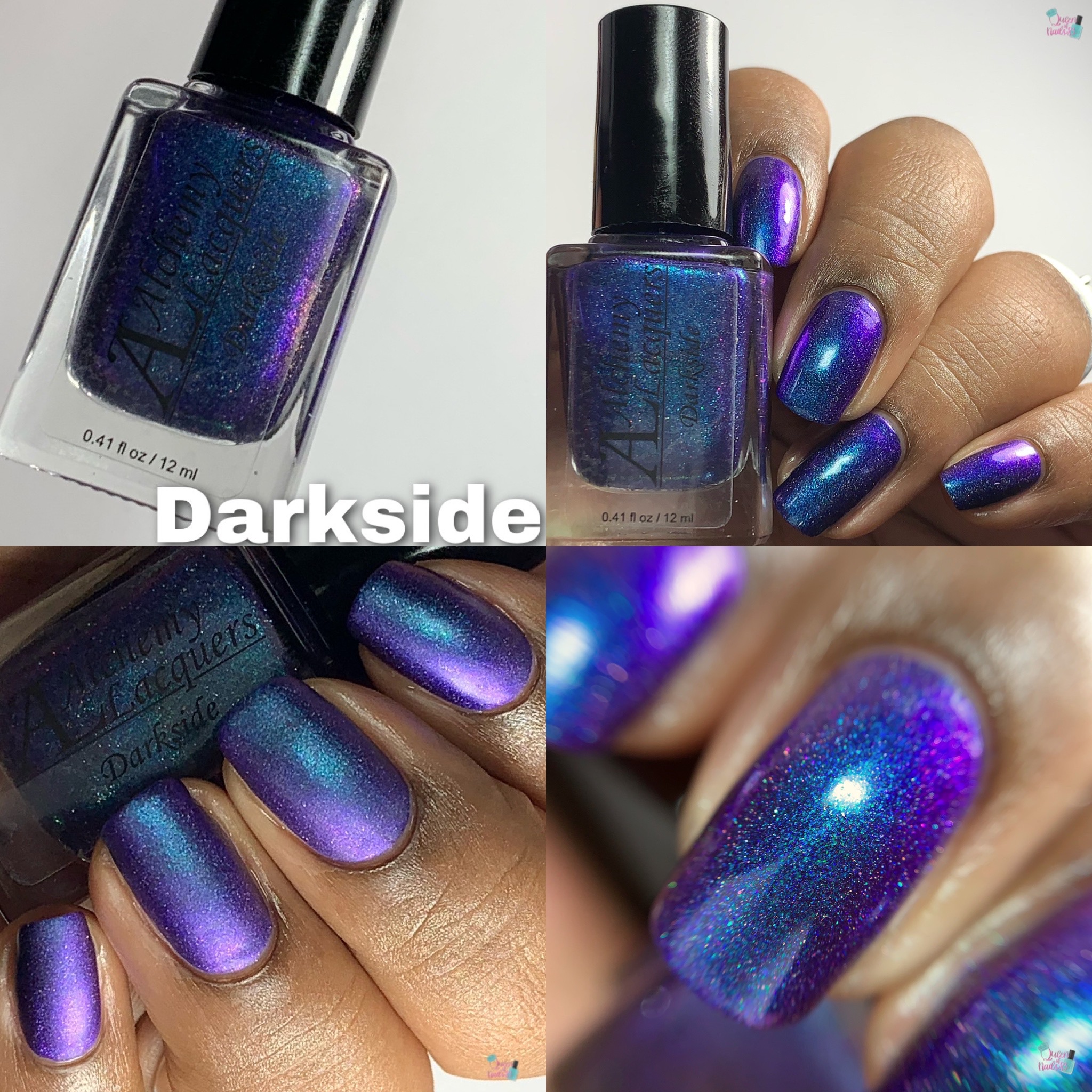 Alter Ego – Lemon Fizz
Maker: Cynthia
Description: A shimmery lemon yellow
Price: $9 / Cap: NONE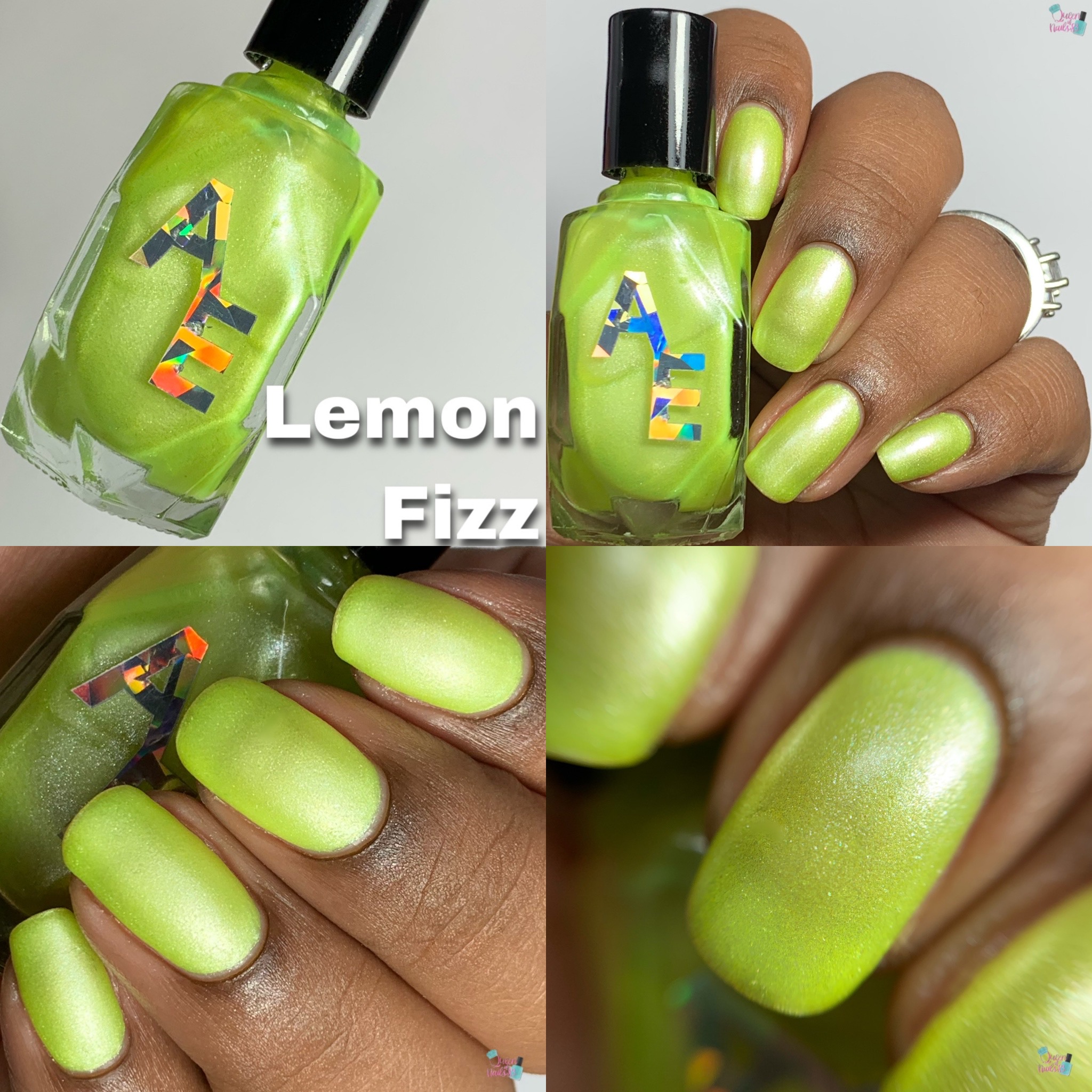 Lemon Fizz Bath Balls
Description: Non bubbling bath balls, this size commonly used for mani/pedi soaks
Price: $5 / CAP: 20 packs (contains 8 balls)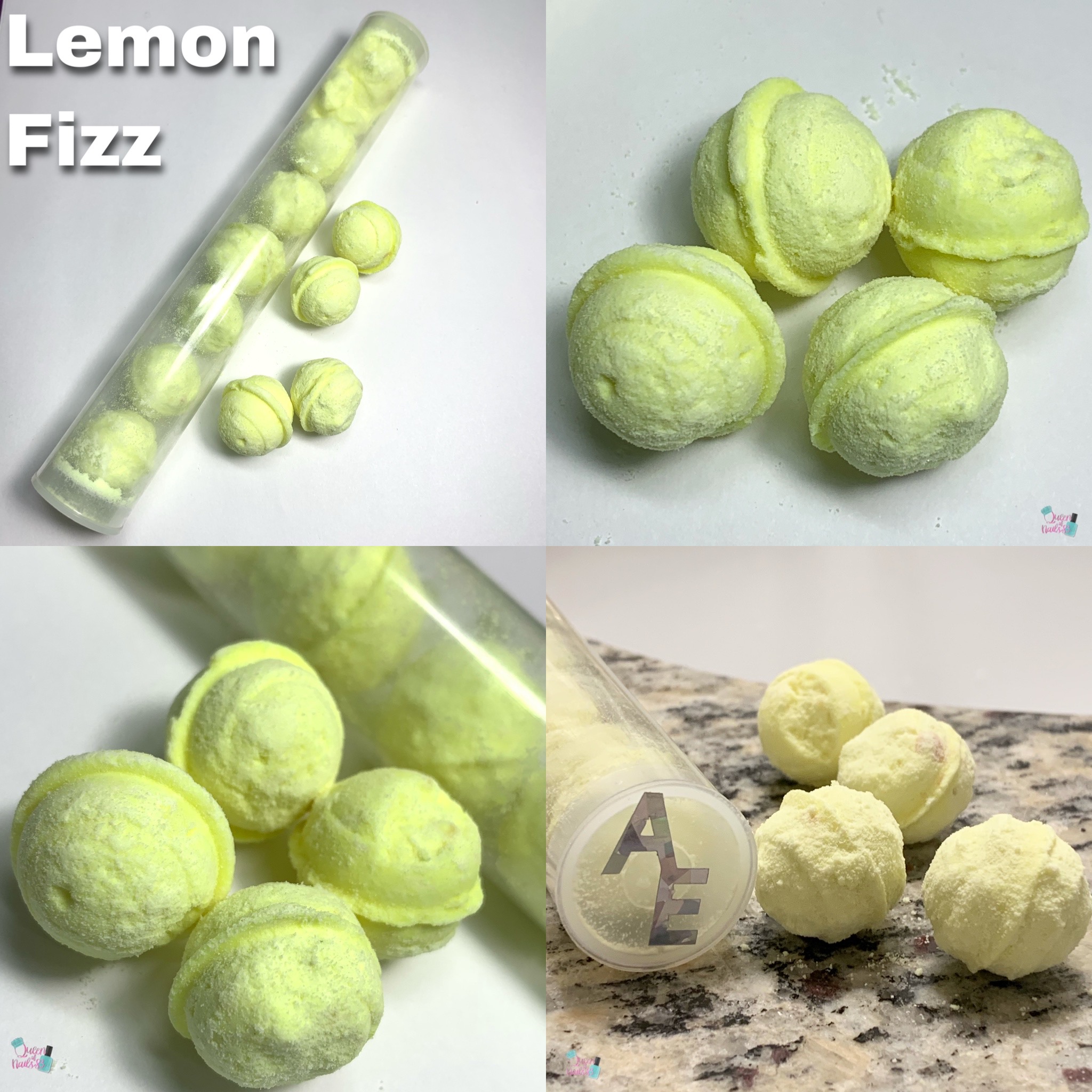 Bee's Knees Lacquer – Chewicorn
Maker: Sarah
Description: A pale baby blue polish full of red to green shifting shimmer.
Price: $12 / Cap: NONE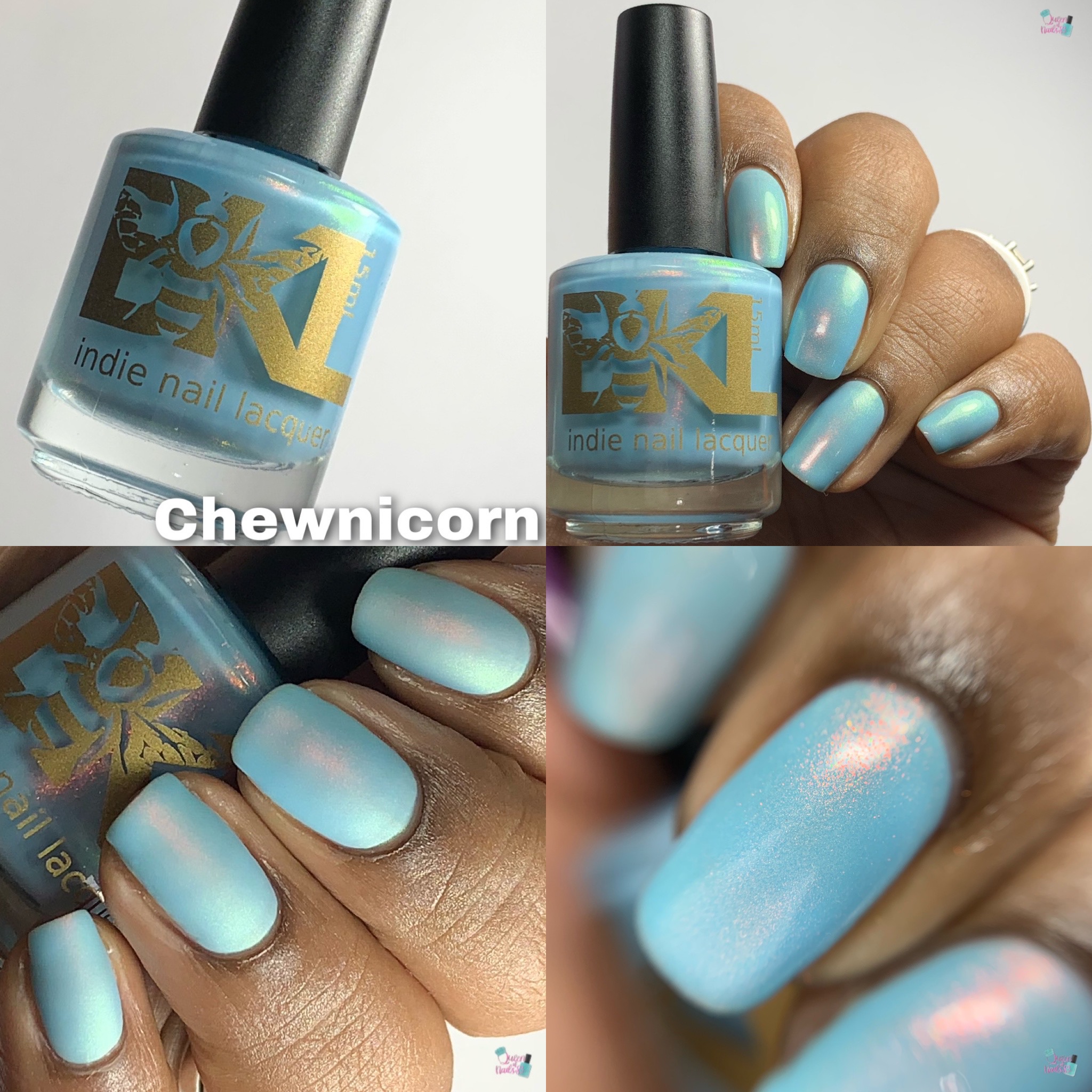 Blush Lacquers – Here Fishy Fishy
Maker: Victoria
Description: A royal blue crelly base with a sea of red-orange-gold shifting multichrome flakes and a pink-orange shifting shimmer.
Price: $10.75 / Cap: NONE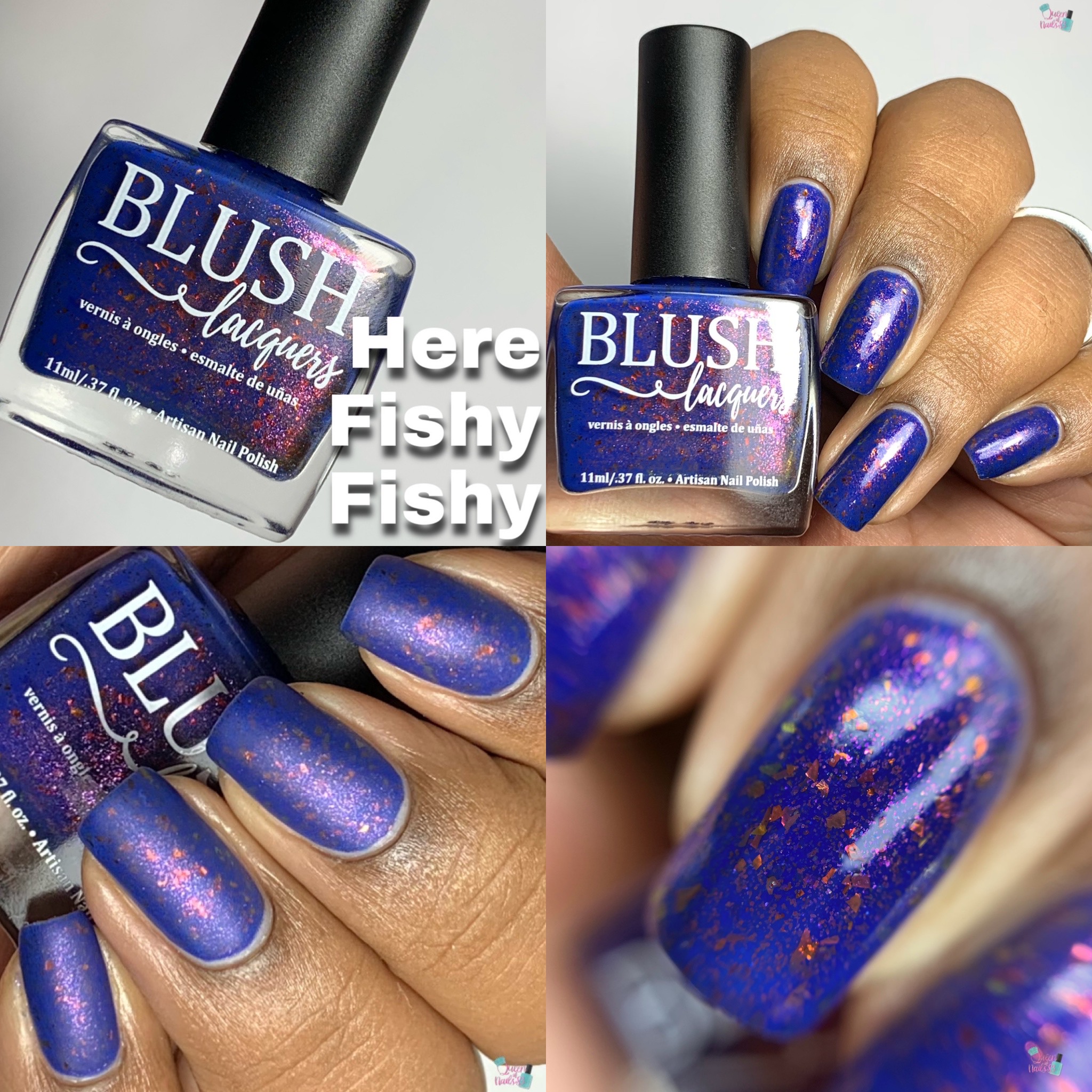 DRK Nails – Raspberry in Blue
Maker: Katia
Description: A blue jelly base mixed with lots of iridescent flakes red/gold/green.
Price: $13 / Cap: 200 bottles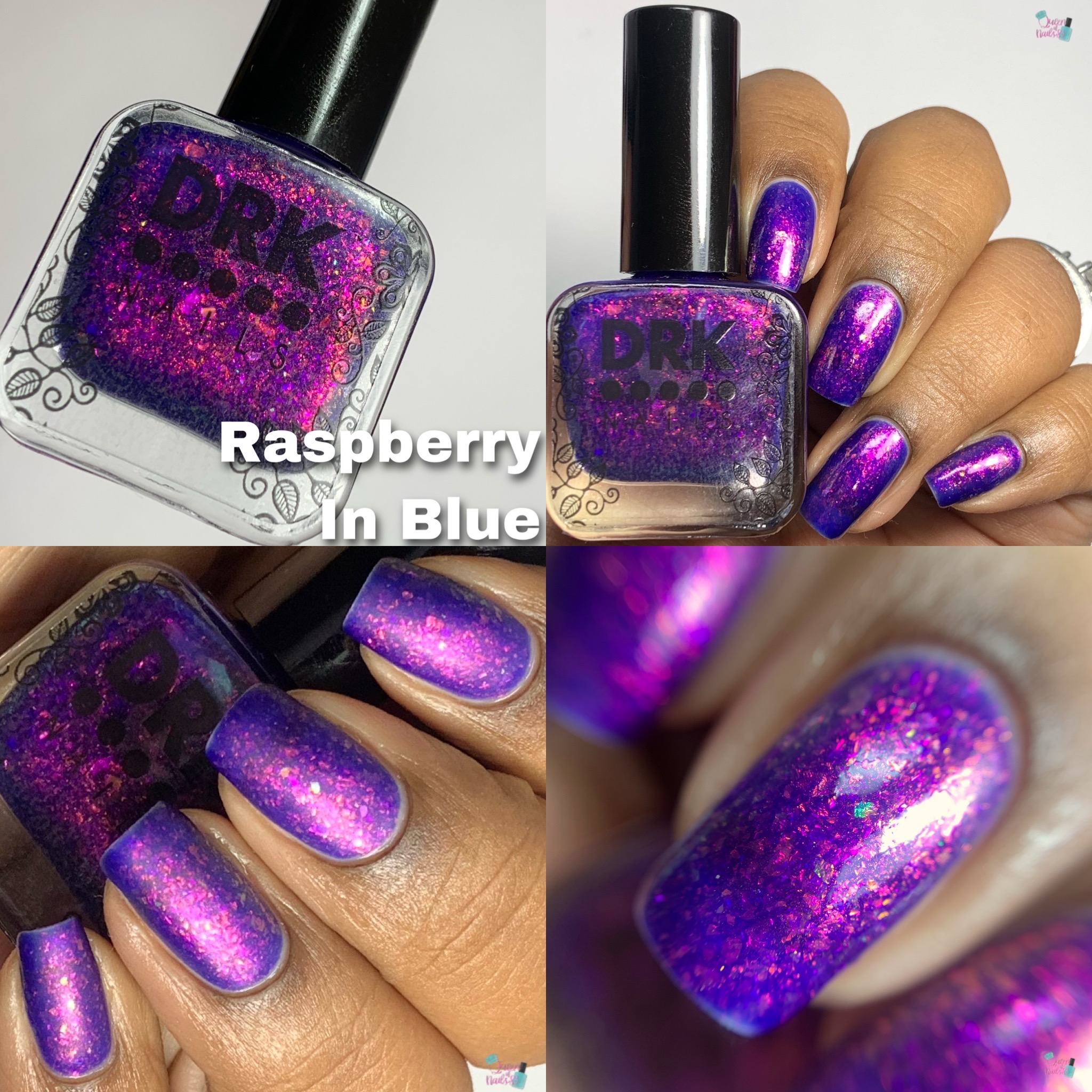 DRK Nails – Too Much Fun
Maker: Katia
Description: A topper multi-colored mix of 7 different iridescent/pastel flakes
Price: $12.50 / Cap: 150 bottles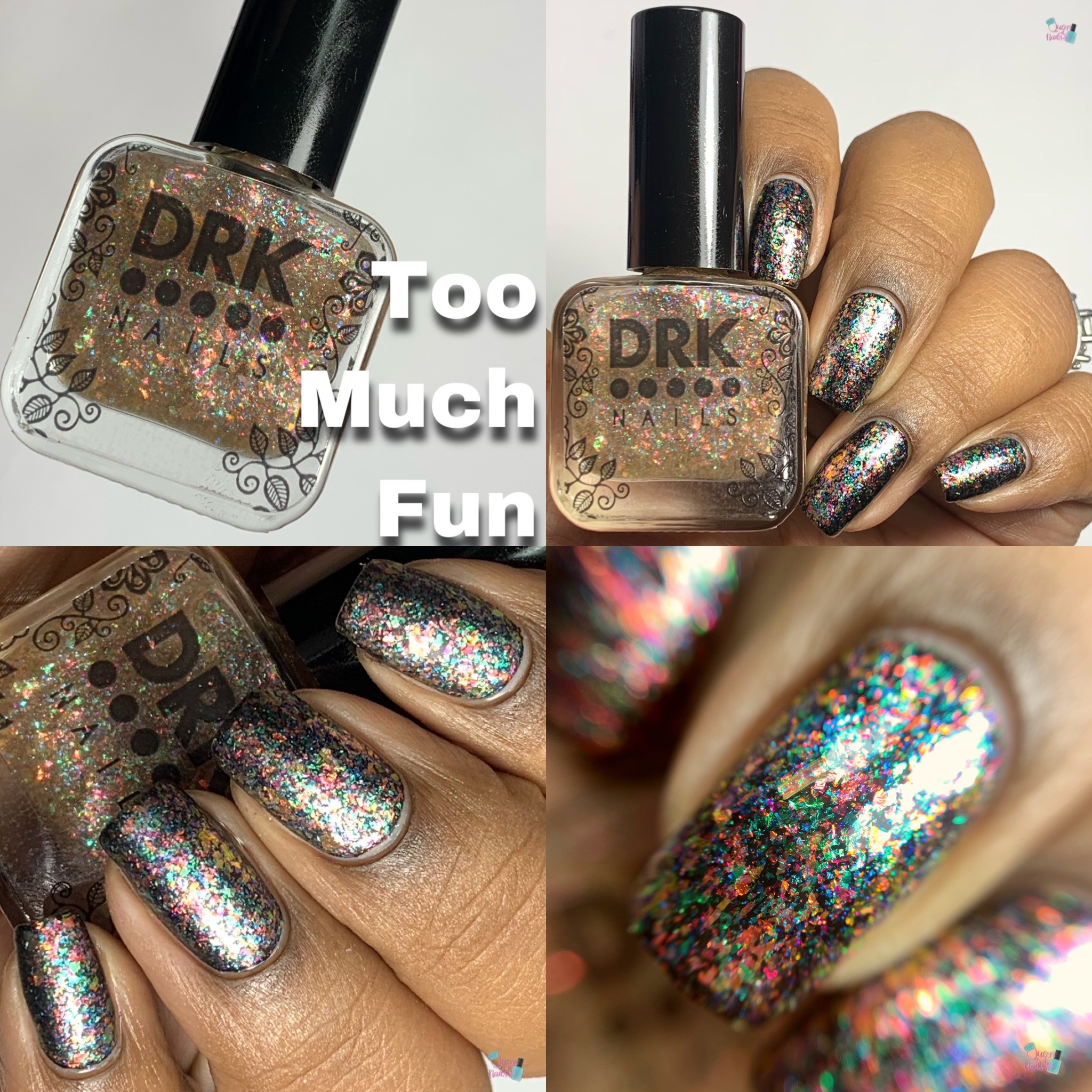 Ethereal Lacquer – Banana
Maker: Meagan
Description: A bright and sunny, banana yellow with a delicious red, copper to green shifting shimmer.
Price: $13 / Cap: NONE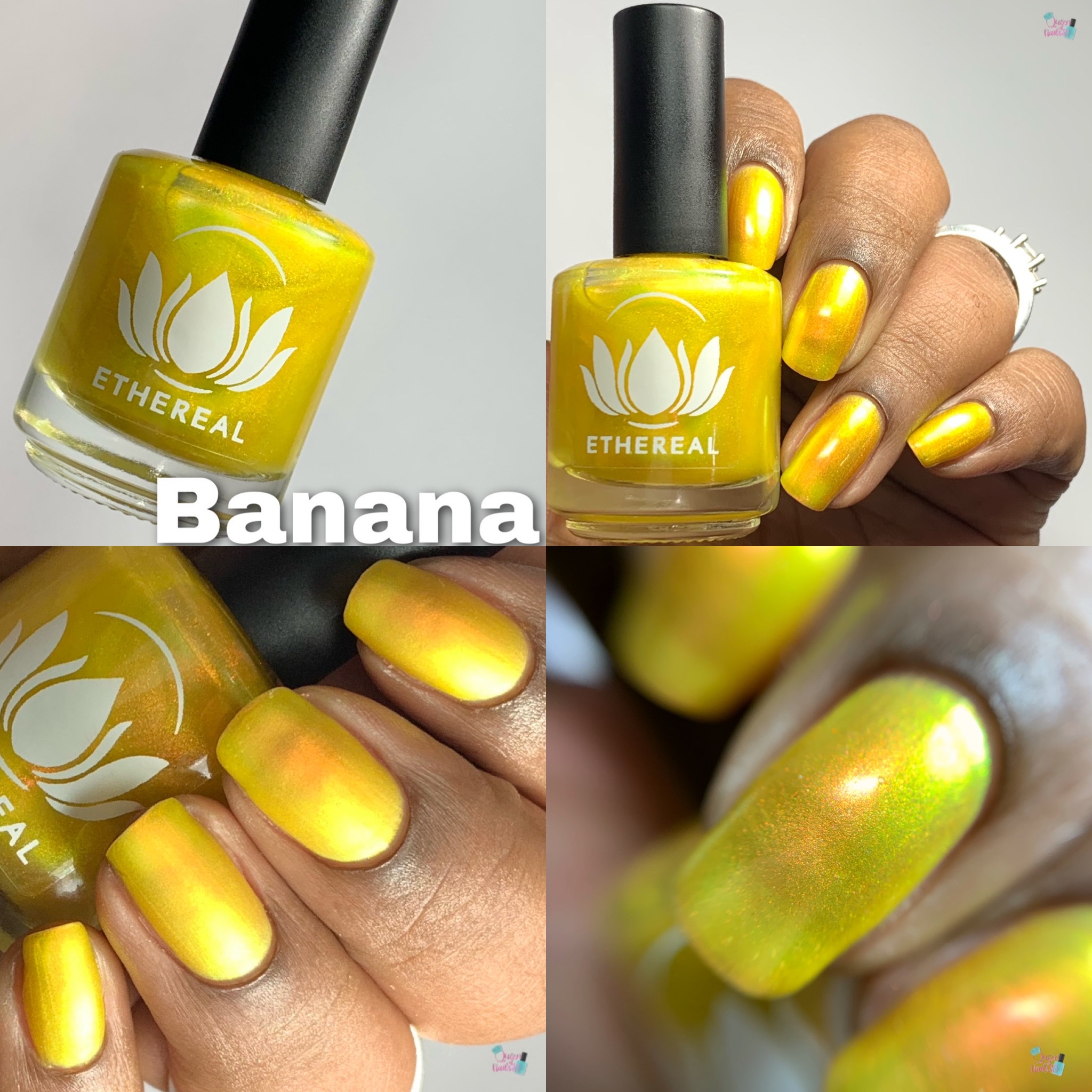 Femme Fatale Cosmetics – Sugar Cubes
Maker: Sophie
Description: A beautifully pale, sheer blue-toned purple base with a red duochrome and red-green aurora shimmer. Also within are pink matte glitters, soft yellow microglitters and silver holographic microglitters
Price: $14 / Cap: NONE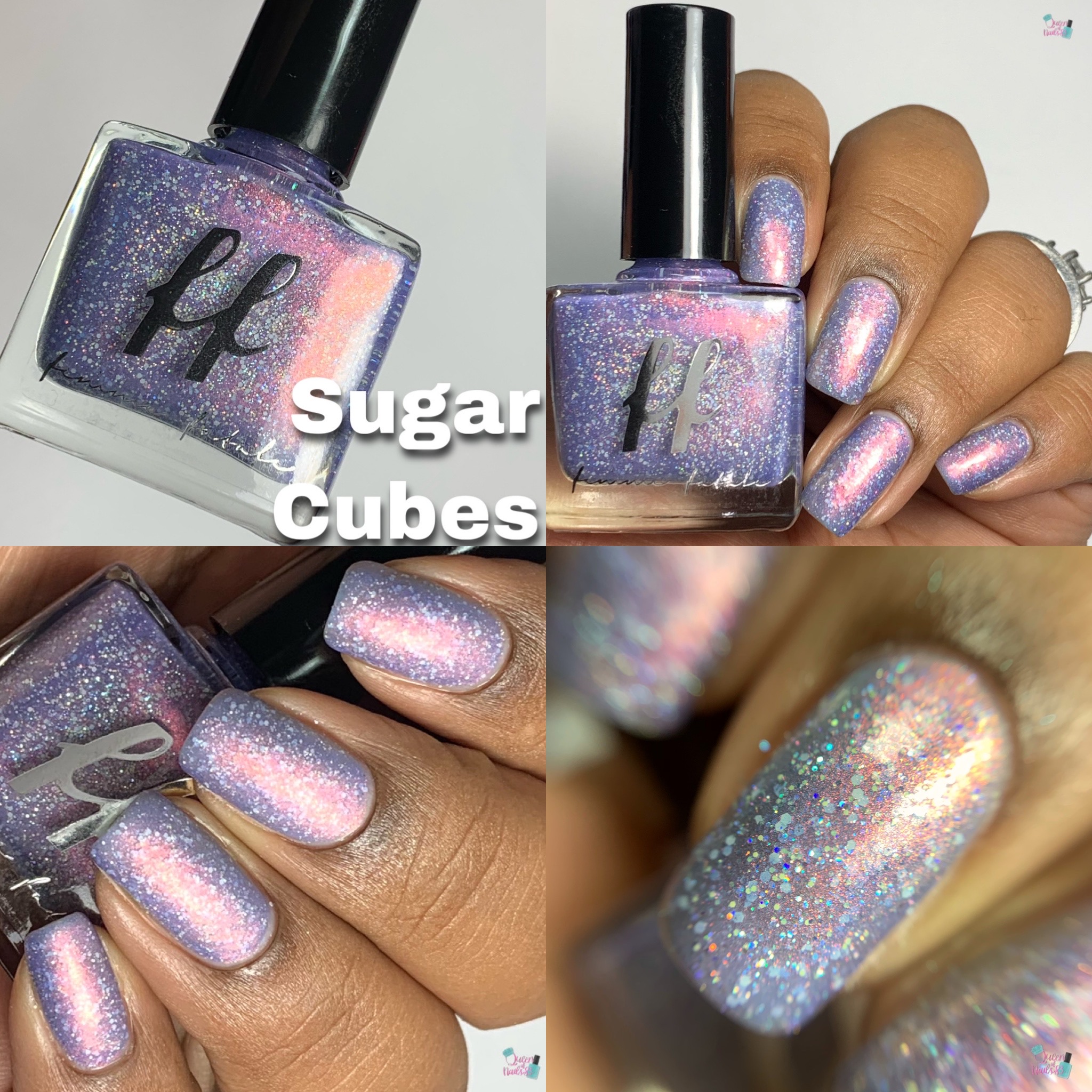 Ginger Fizz Boutique – Sugar Rush Scented Wax Shapes
Maker: Shelly
Description: These wax shapes are come in a variety of colors and contain a shimmery mica that can be seen when melted. Each bag of wax shapes contain several pieces of wax that resembles rock candy crystals. This wax brittle is scented in a sugary sweet and mouth watering blue raspberry scent. Our waxes are made from a soy wax blend.
Price: $6 / Cap: 75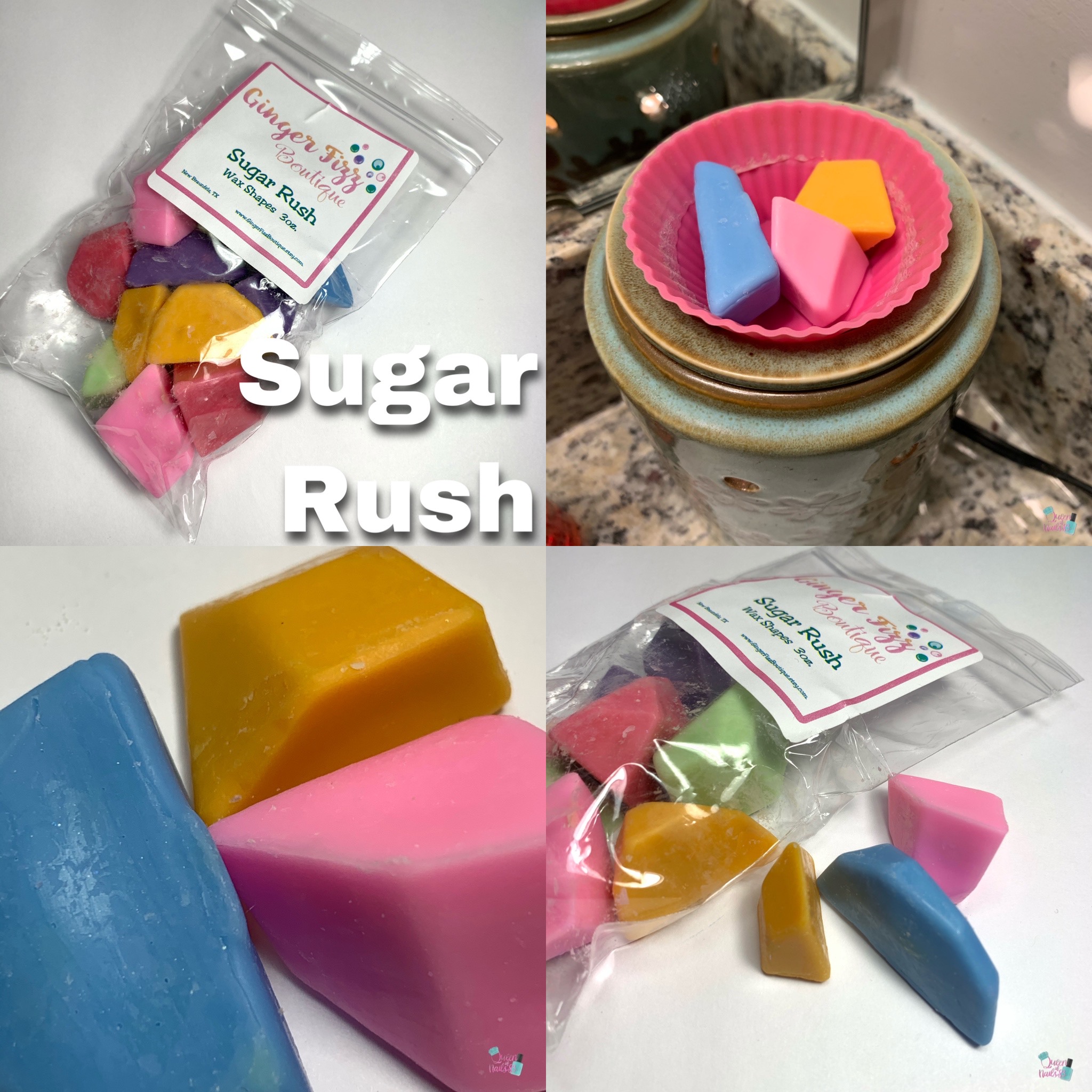 Jior Couture – Summer Splash
Maker: Sacha
Description: A pink to red-orange multichrome holo
Price: $10.50 / Cap: NONE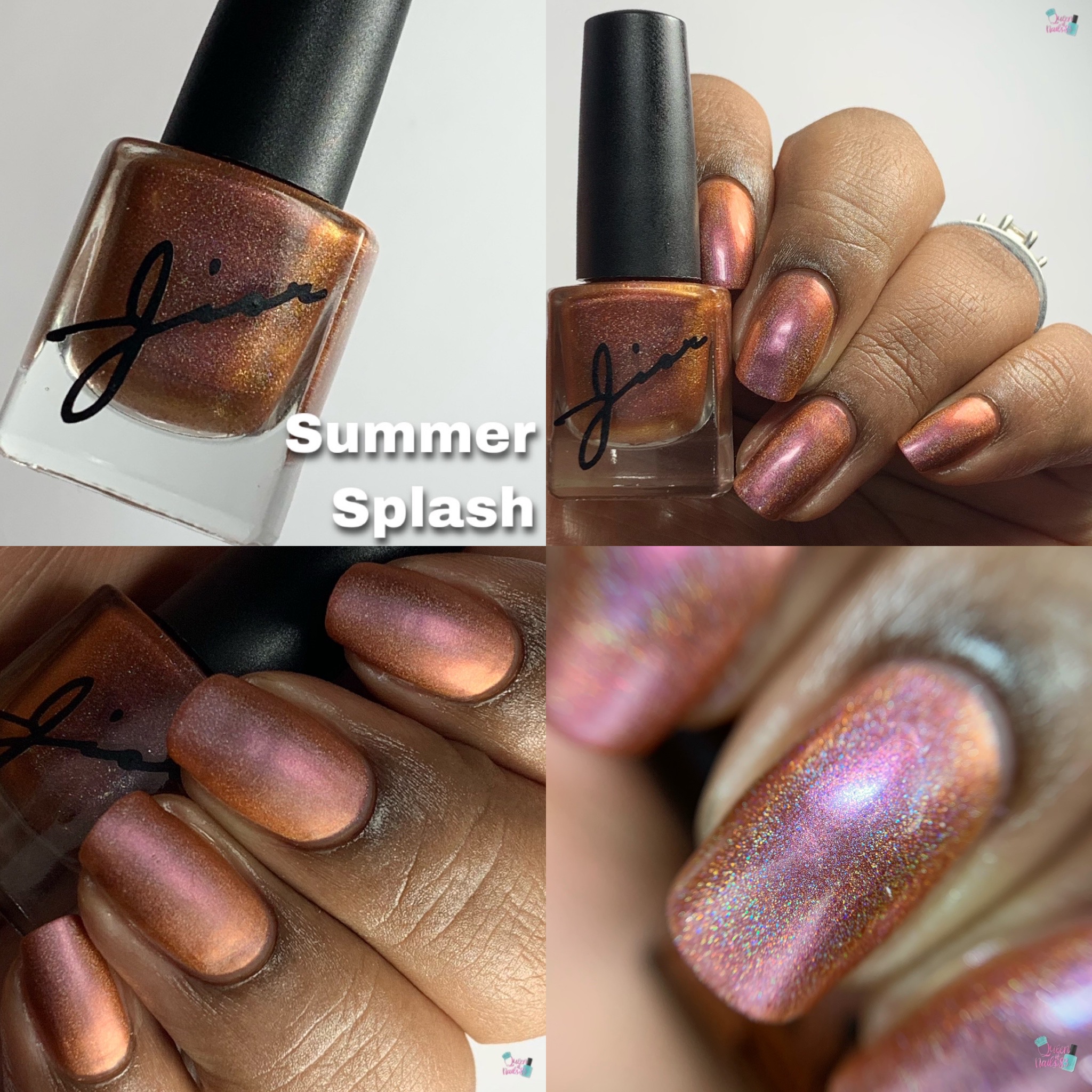 Kathleen & Co – Swirly Twirly Taffy
Maker: Mary Mia
Description: A neon turqouise base with neon pink hex glitters in various sizes
Price: $12 / Cap: 290 bottles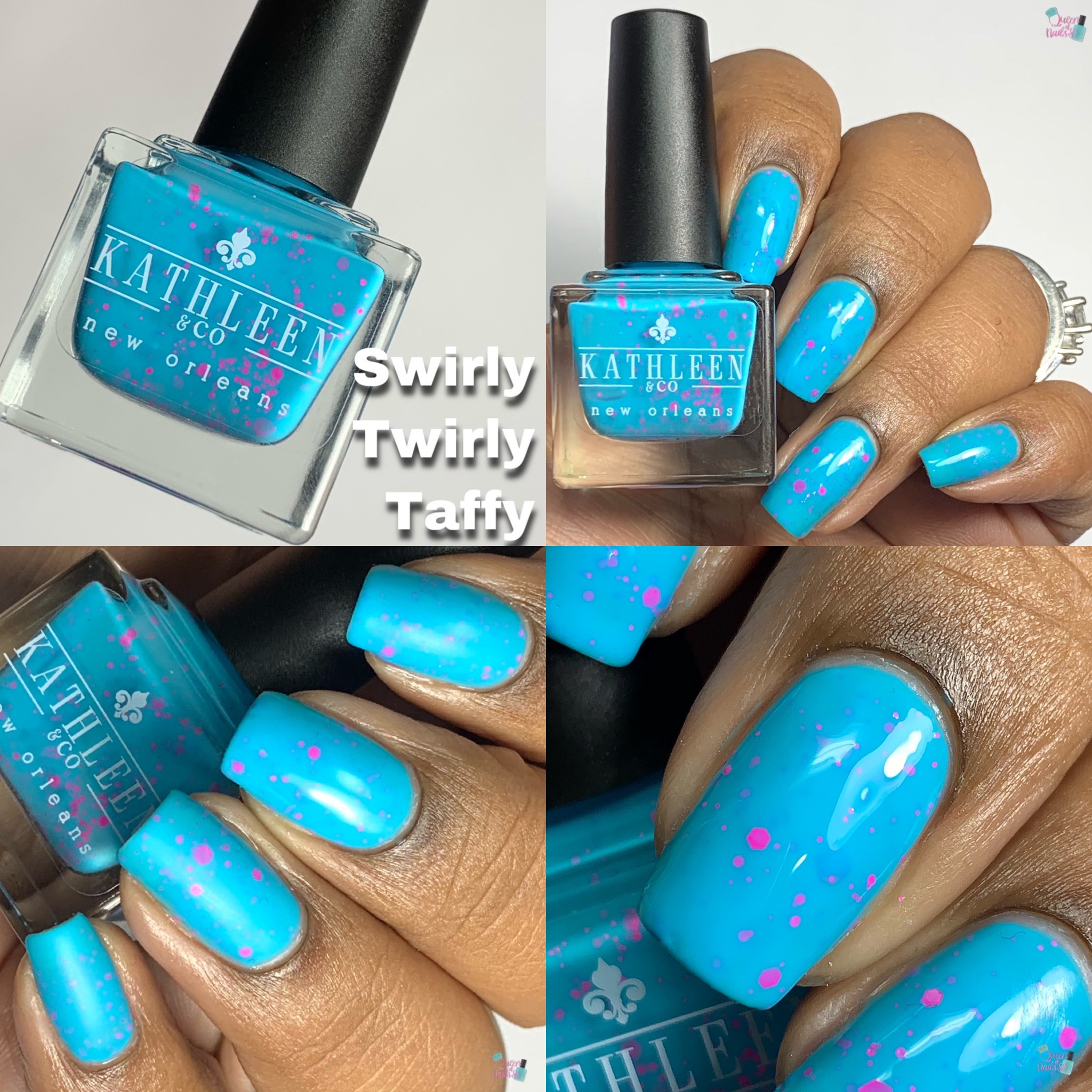 KBShimmer – Fruit Slices, Yummy Yummy
Maker: Christy
Description: A bright, coral-colored jelly polish accented by fiery orange to lemon yellow and lime green color-shifting flakes.
Price: $10 / Cap: NONE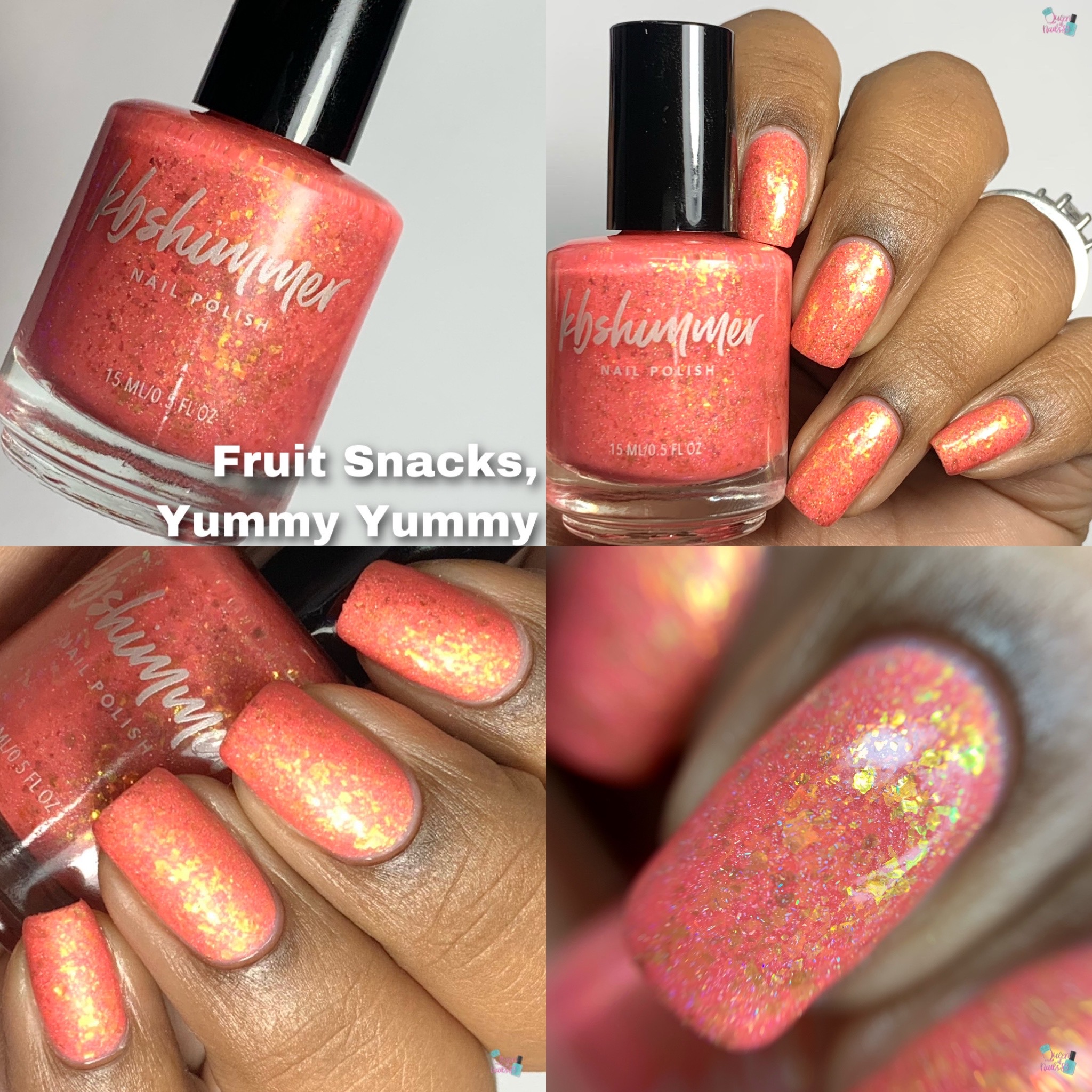 Spun Sugar Scented Sugar Scrub
Description: Spun Sugar starts with sugary notes of raspberry cotton candy and tart lemon and is anchored together with undertones of musk and caramel.
Price: $10 / Cap: NONE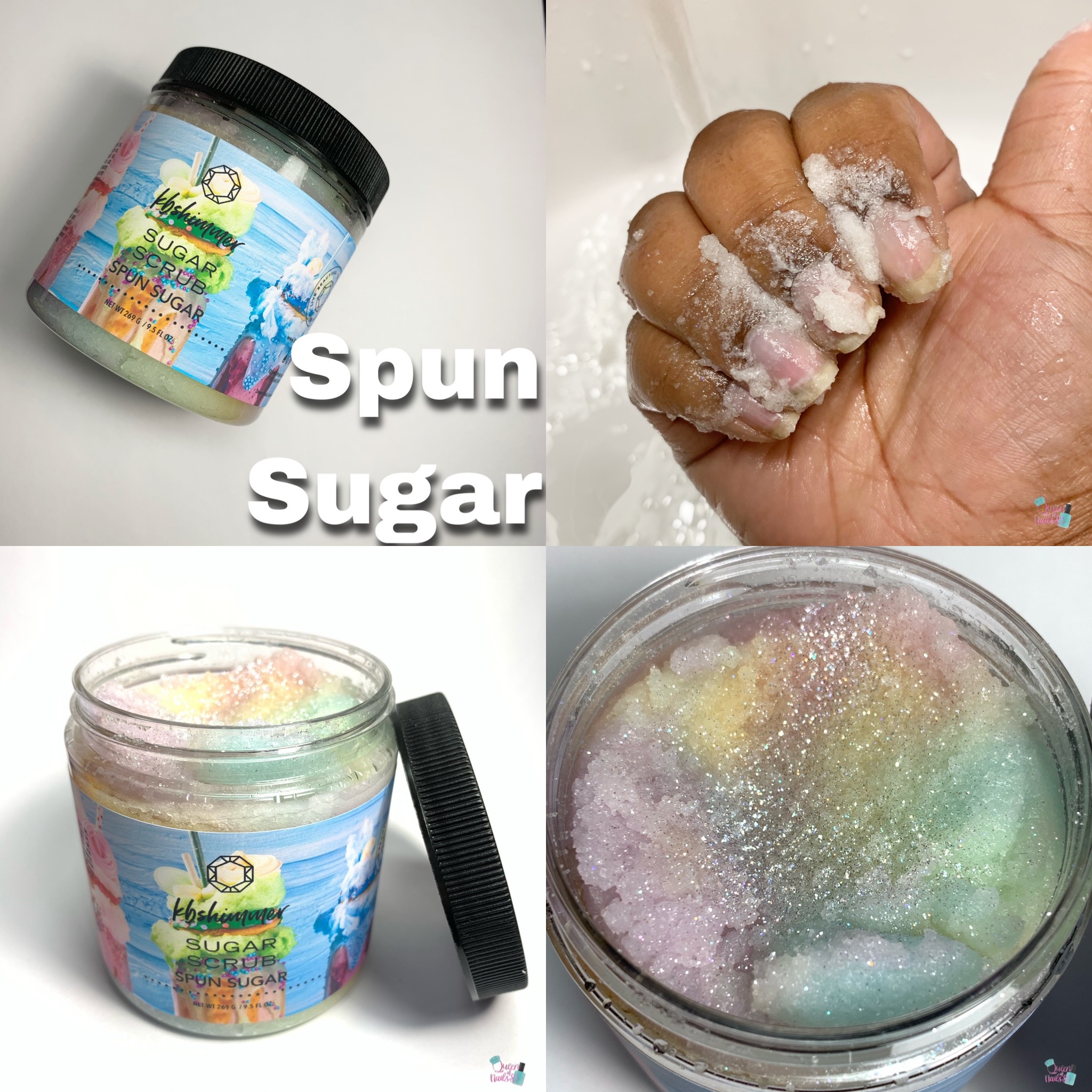 LynB Designs – Salty Bish
Maker: Jennalyn
Description: A pastel cornflower blue base with blue to purple to green and pink to blue to purple shifting flakies, pink to purple to gold shifting shimmer and holo micro flakies.
Price: $12 / Cap: NONE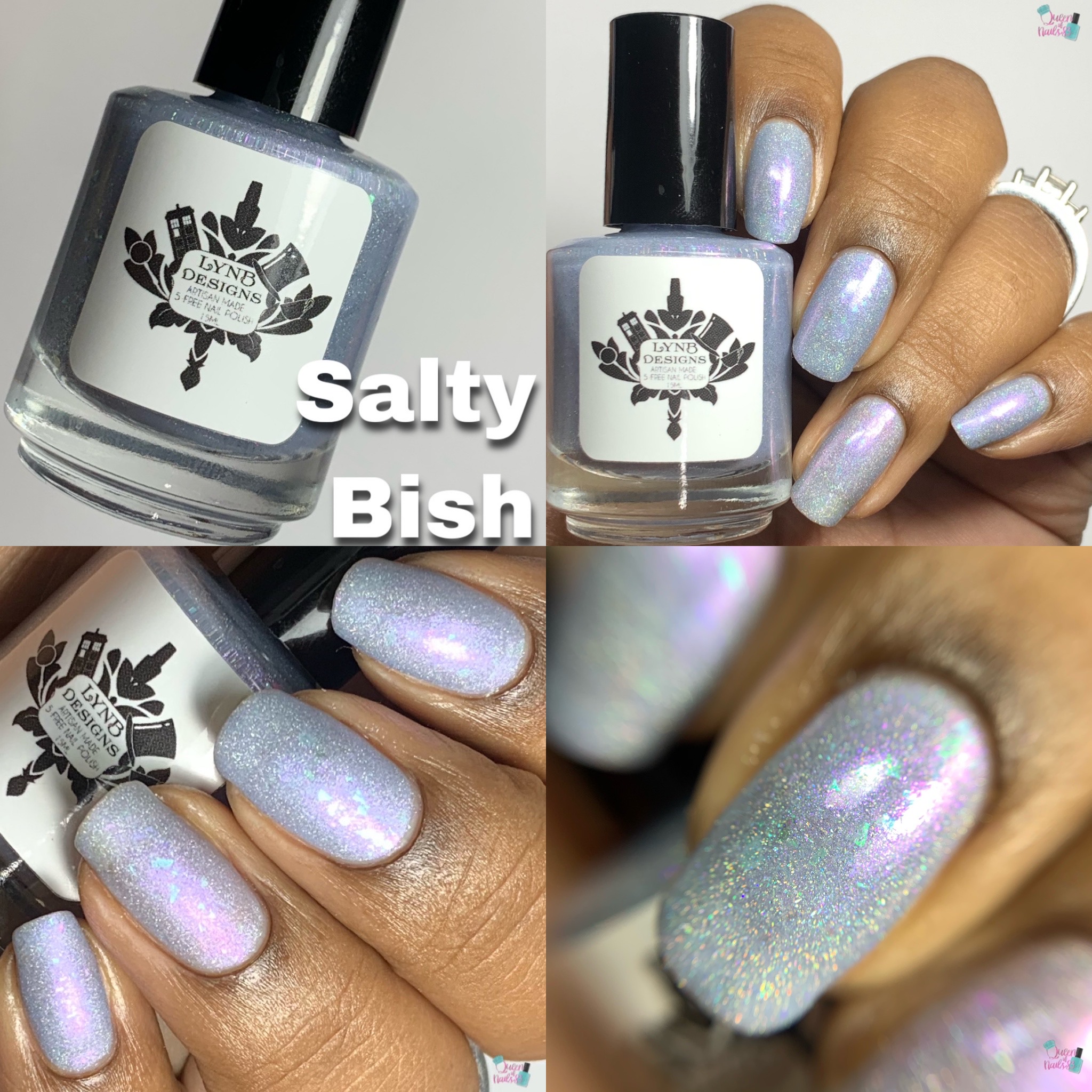 Pahlish – Mochi Meow
Maker: Victoria
Description: A soft gray with a strong pink glow that shifts to pale gold
Price: $13 / Cap: NONE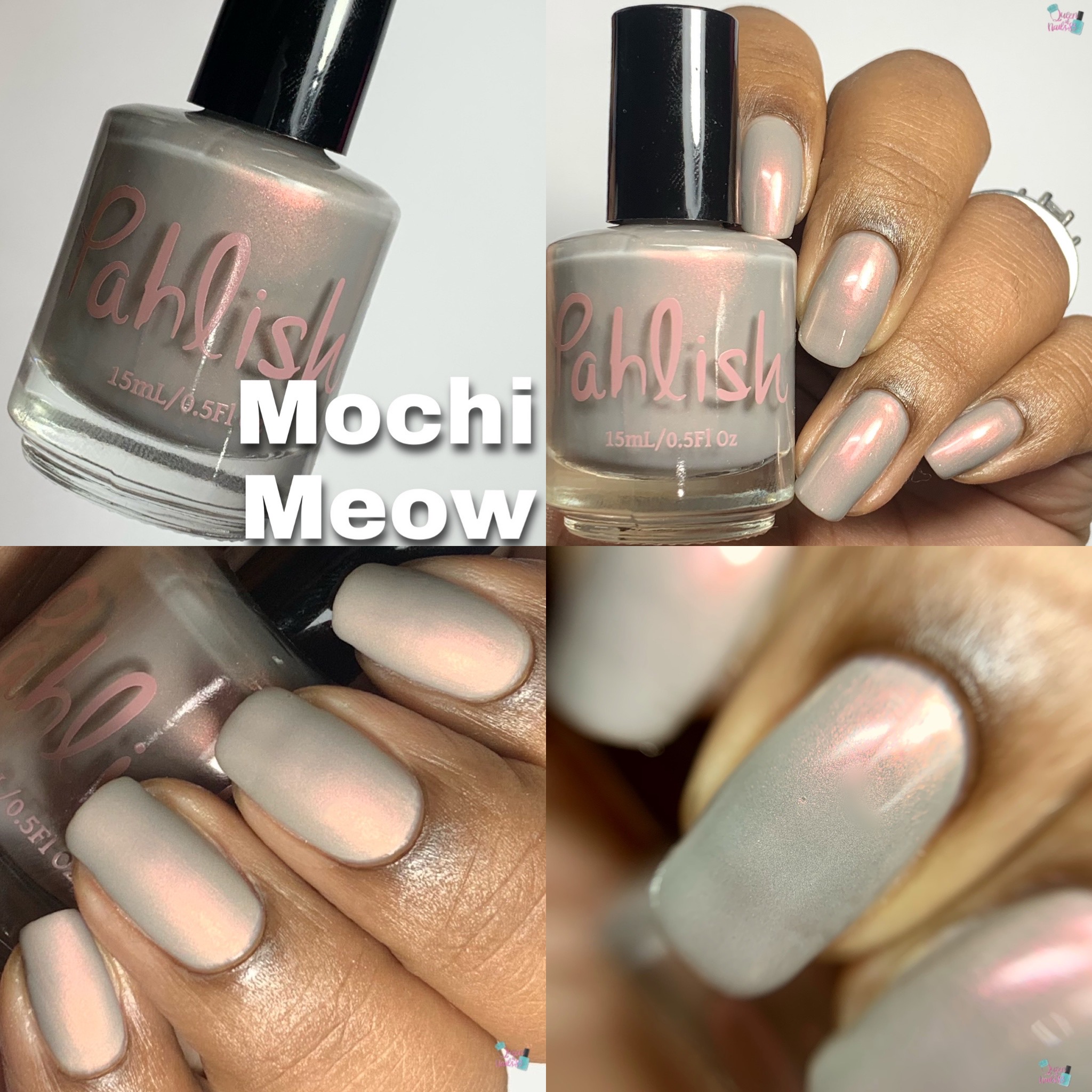 Pretty Beautiful Unlimited – Melts in Your Mouth (T)
Maker: Virginia
Description: A purple to blue to pink tri-thermal loaded with glowing indigo/purple Aurora shimmer and a mix of 3 crystal chameleon flakies.

Price: $11.50 / Cap: 150 bottles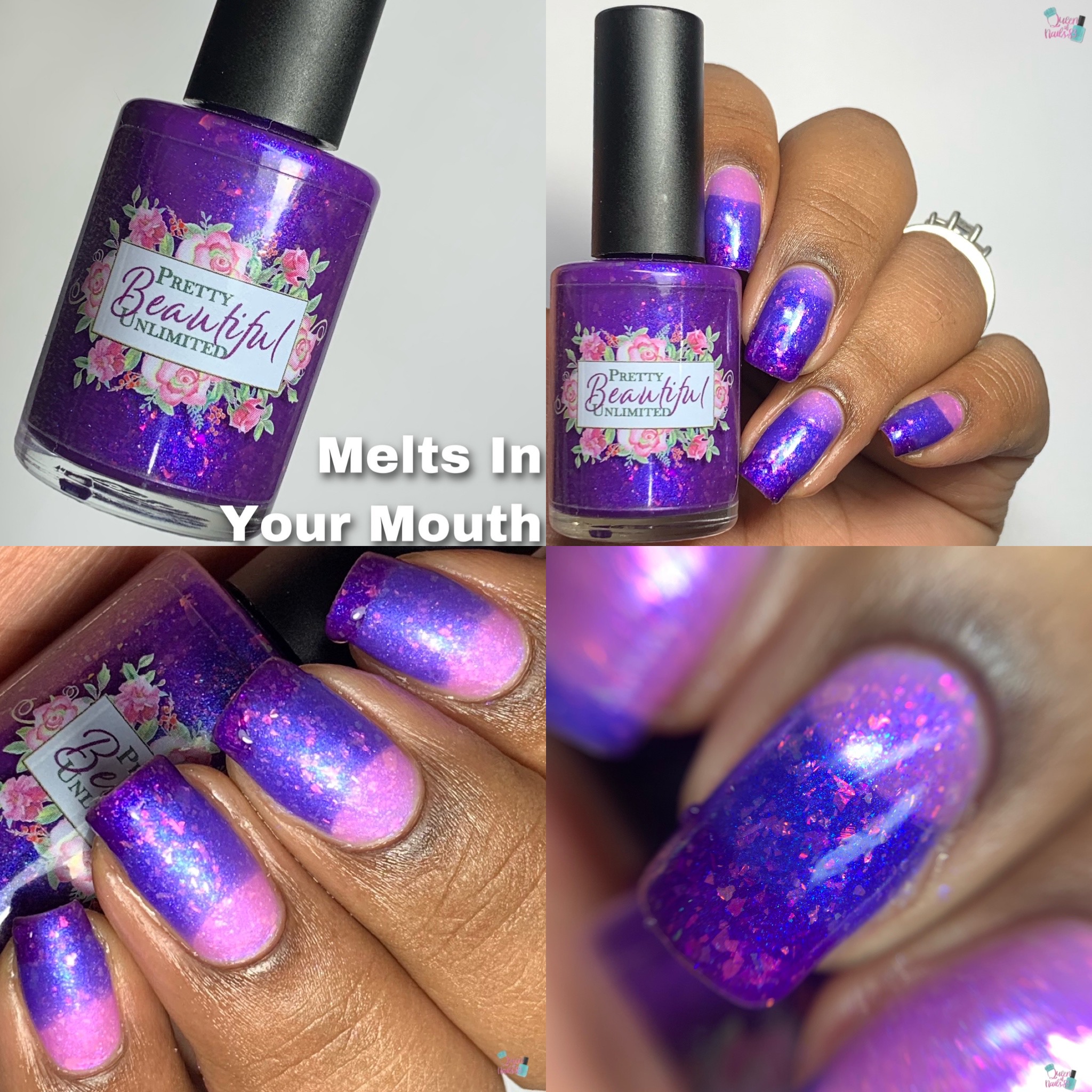 Candy Shop Wax Melt Sampler
Description: 15 scent sampler inspired by the floor to ceiling candy shops in the mall, where you could fill a bag with any and all types of sweet treats!  Scents include: Blue Raspberry Candy, Bubble Gum, Grape Airheads, Gummy Bears, Jelly Beans, Jolly Ranchers, Lemon Drops, Pop Rock Candies, Salt Water Taffy, Salted Butterscotch, Skittles, Sour Patch Kids, Sweet Tarts , Watermelon Taffy & Whipped Marshmallow Cream
Price: $8 / Cap: 150
PICTURE COMING SOON
Rogue Lacquer – Jaw Breaker
Maker: Rachel
Description: A white crelly base packed with metallic red, gold and blue micro flakes!
Price: $12 / Cap: NONE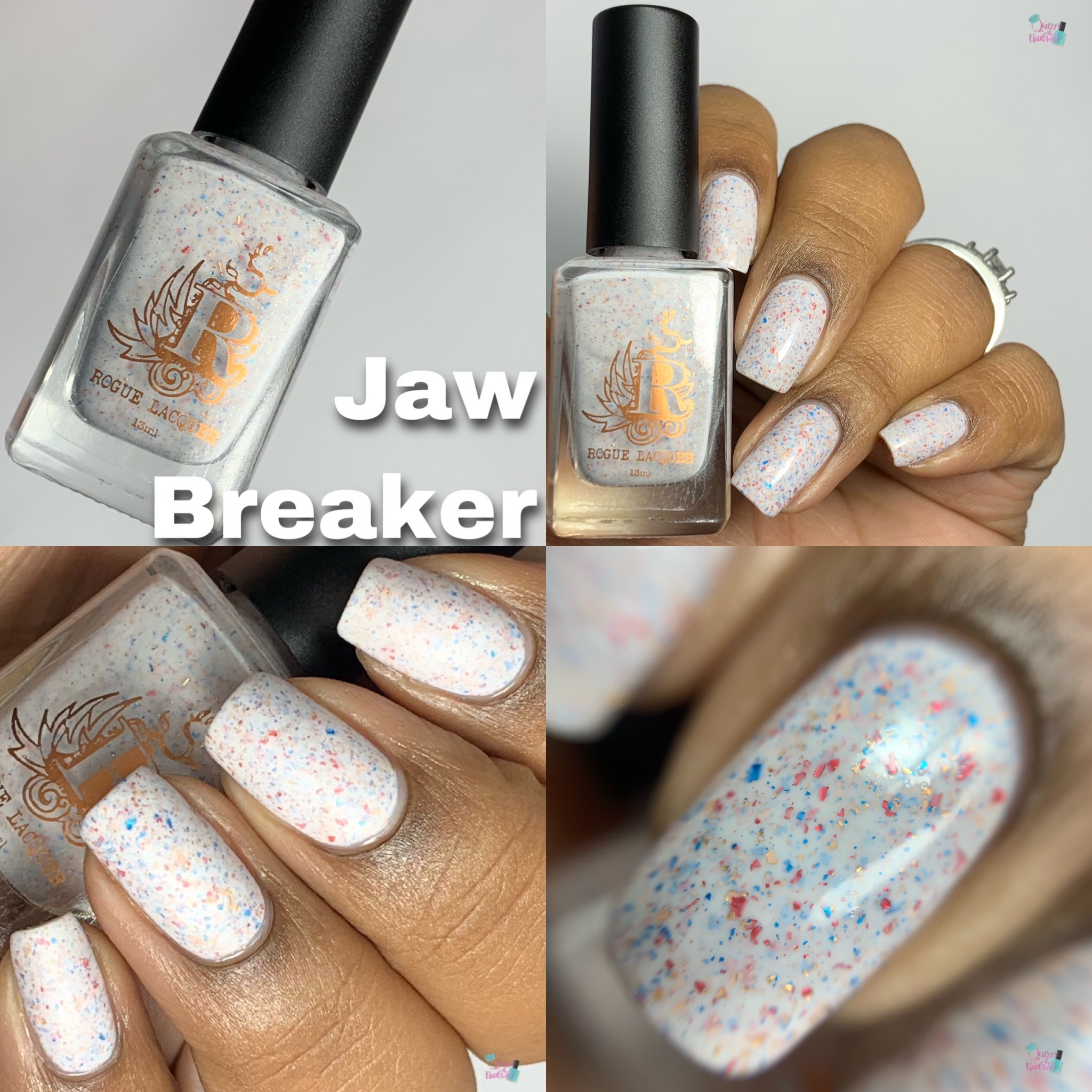 Sassy Sauce Polish – Suga Bear (T)
Maker: Carrie
Description: A blue to nude thermal with a strong pink, red gold shift.
Price: $12.50 / Cap: 100 bottles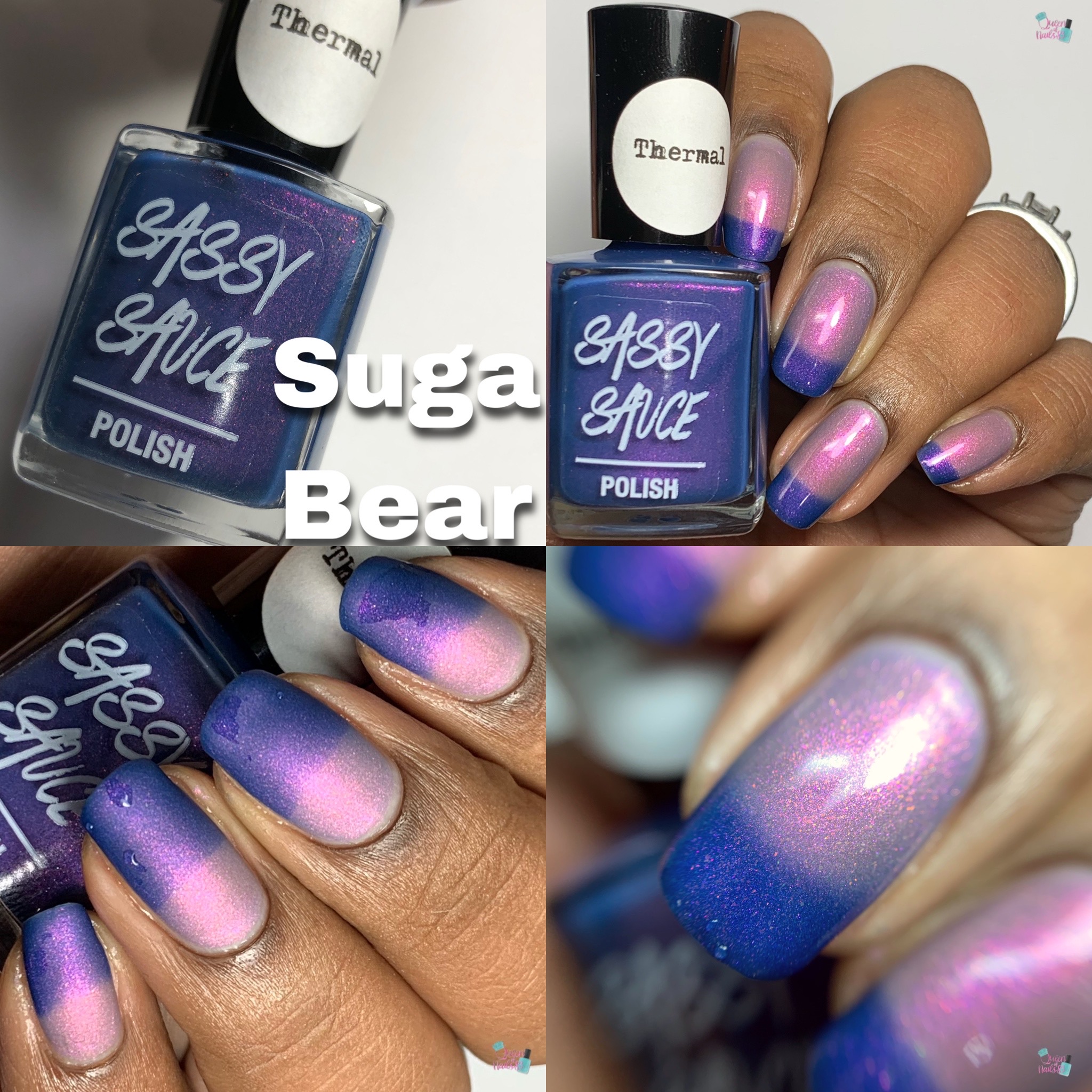 Available: Friday, May 1st @ 11am et – Monday, May 6th @ 11:59pm et!!!!
**Polish and Indie Pickup**
*Like, Comment and Subscribe*
Eat, Laugh, Polish, Repeat
Queen of Nails 83
💕