Hey Sugas!! Welcome to day 1,712 of COVID-19/Quarantine. I'm not quite sure what day of the week it is; they are all starting to blur at this point but what do know is that Femme Fatale Cosmetics knocked it out of the park with their May 2020 FOTM and COTM.
Enjoy!
**All swatches are done using liquid latex base coat, glossy, QDTC and matte topcoat. Swatch photos are taken using artificial lights.**
May COTM
Barghest $12.50 AUD
A bright teal crème with black shards. Should be opaque in 3 coats (please advise if otherwise).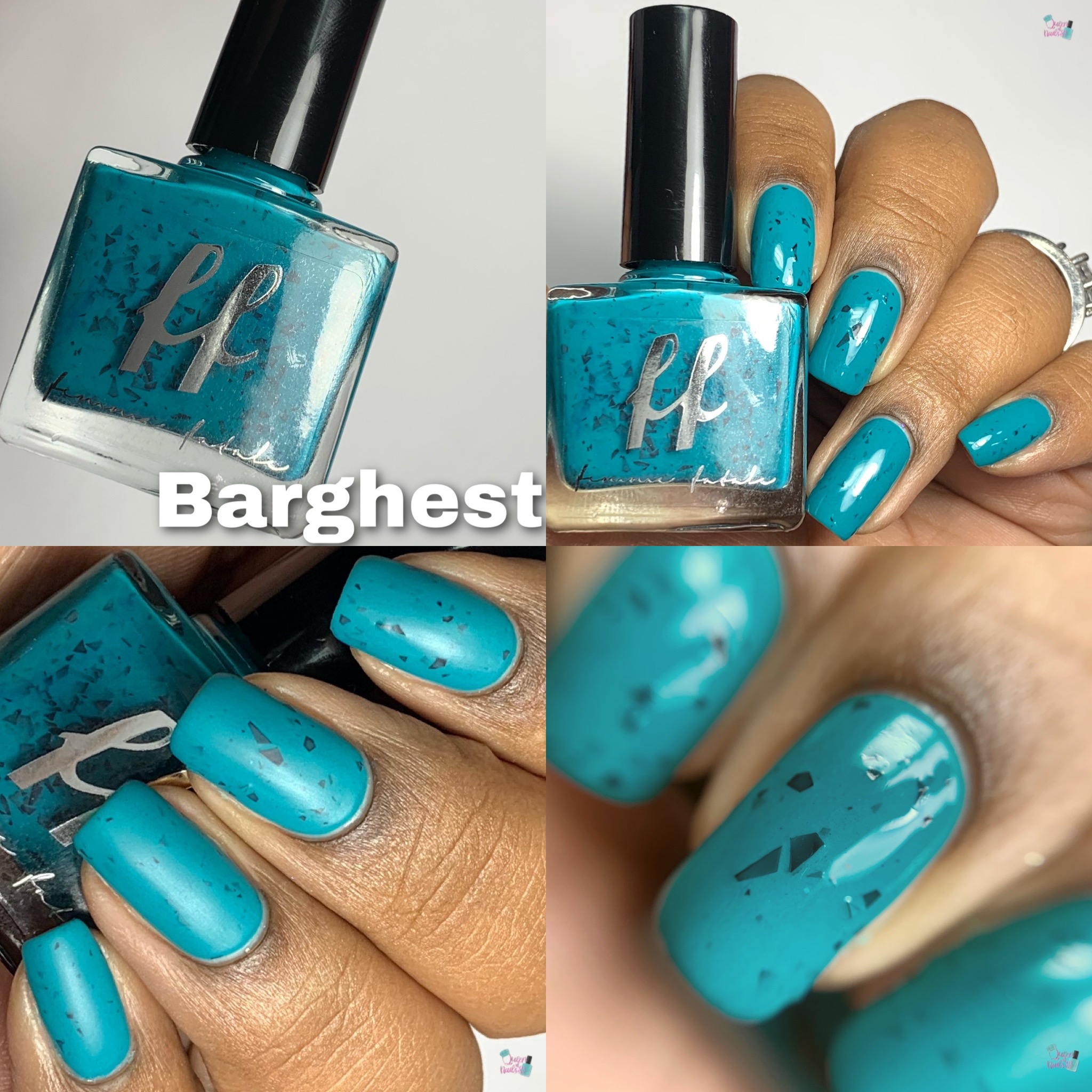 May FOTM
Pegasus $14.00 AUD
A muted green toned grey with assorted glitters in silver, holographic and pewter, plus holographic accents.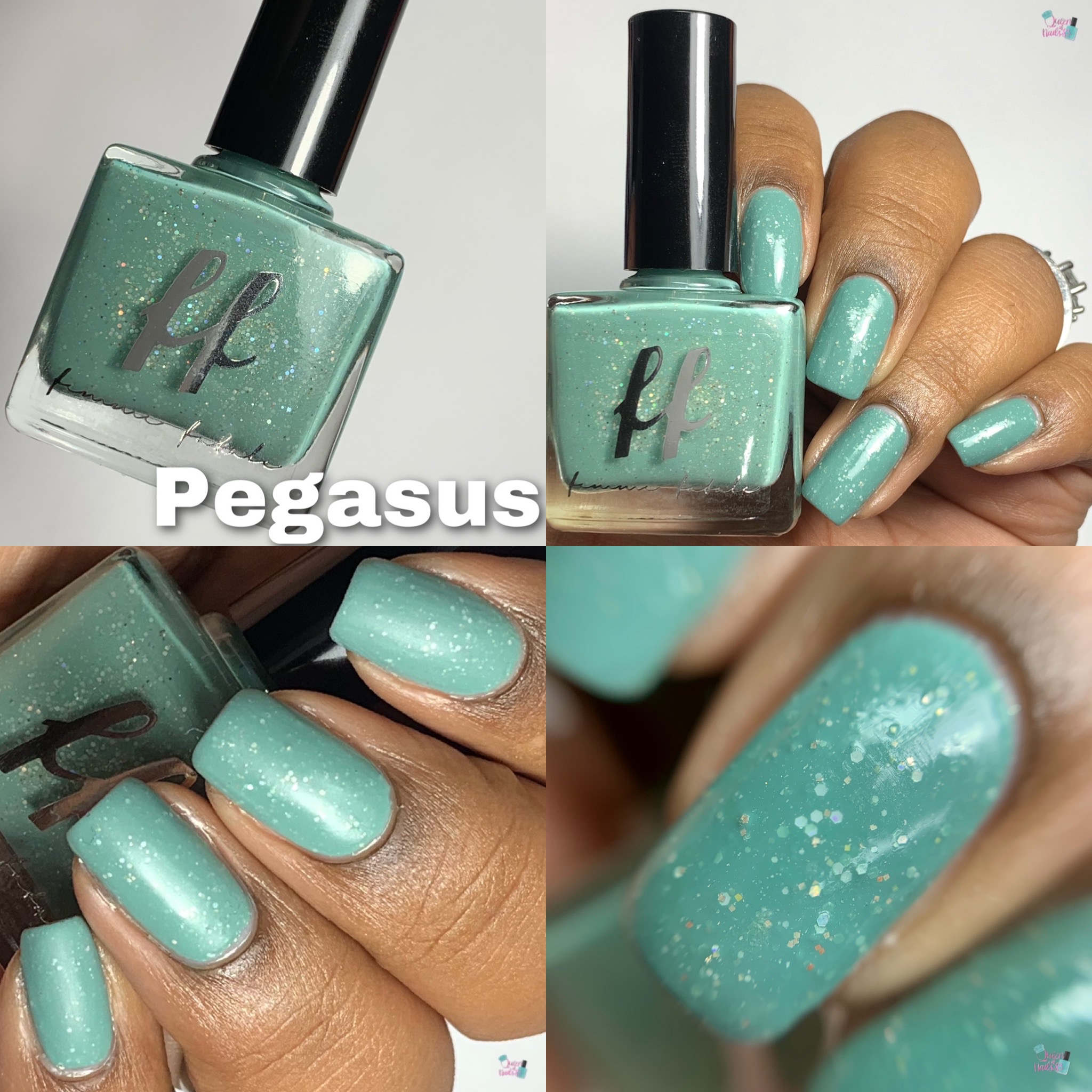 Femme Fatale Cosmetics – May 2020 COTM and FOTM
Opacity: swatch shown in 3 coats.
Price: as stated above
Availability: May 1st-5th
Femme Fatale Cosmetics
*Like, Comment and Subscribe*
Eat, Laugh, Polish, Repeat
Queen of Nails 83
💕