Hey Sugas!! The moment we have all been waiting for is finally here! The official launch of Stardust. A shimmer collective featuring Ethereal Lacquer. This monthly exclusive collection will bring shimmers and multichromes like you've never seen them before from some amazing makers. This month's special guest maker/brand, Kathleen & Co!
These 2 powerhouse brands have taken inspiration from some breathtaking sunset pictures. So imagine have a sunset in a bottle, yep, that's the April Stardust set. But don't take my word for it, let's get to the swatches. 
Enjoy…
**All swatches are done using liquid latex peel off base coat, glossy QDTC and matte topcoat. Swatch photos are taken using artificial lights.**
Kathleen & Co – Sunset On Lake
A soft periwinkle with color-shifting shimmer that moves through orange/gold/green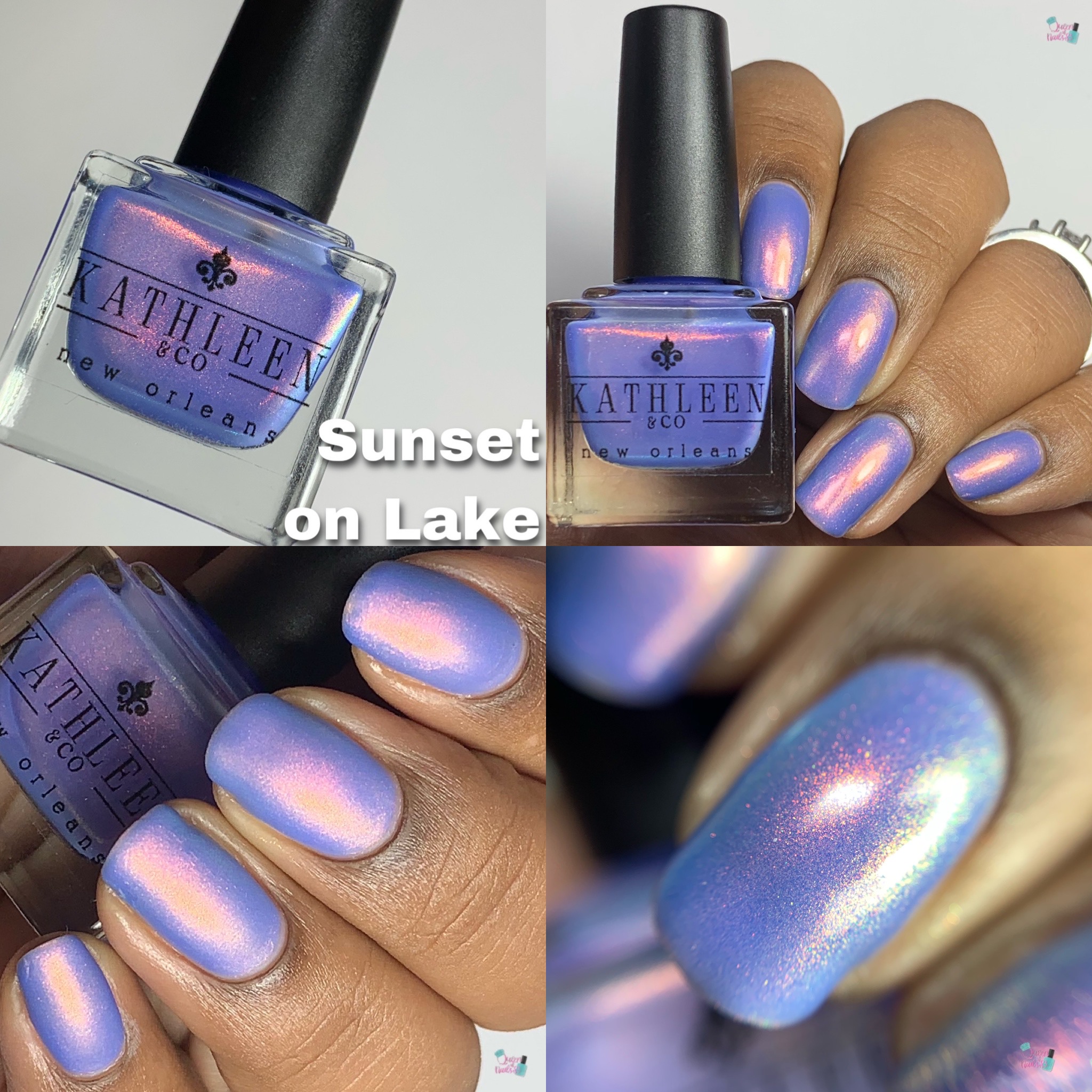 Ethereal Lacquer – Sundrop
A deepened sunset raspberry tinted base with a strong color-shifting shimmer that shifts red, copper to green
Stardust Collective – April 2020
Opacity: swatches shown in 2-3 thin coats 
Price: $25.00 with shipping included to all US orders. International customers will be invoiced individually for shipping. 
Availability: Friday, April 24th 11am eastern – Monday, April 27th 12am eastern
Stardust Collective
*Like, Comment and Subscribe*
Eat, Laugh, Polish, Repeat
Queen of Nails 83

💕