Hey Sugas!!! You know what they say, 'birds of a feather flock together,' and this colorful flock are definitely eye-catching. Today I have the 8 piece Birds of a Feather Collection from Alchemy Lacquer.
But first, let's learn a little about the brand and the maker….
Alchemy Lacquer, created by Rebecca in PA, started during a weekend visit with her mom. The 2 sat at the dining room table, with bottles of glitter, mineral makeup, little bottles, clear nail polish and began making wonderful creations. She and her mom both have a great love of nail polish and all things sparkly and since they are both extremely creative, it was a fun experience for them both. Rebecca wondered if she too could make her own nail polish and so the process began, lots of research and mixing creations on that same dining room table. And from the simple phrase, "look at my little alchemists at work," (spoken by her husband) Alchemy Lacquer was born!
This is a first-time appearance for Rebecca, so let's give her a warm Queendom welcome.
Enjoy…
**All swatches are done using liquid latex peel off base coat, Matte Top Coat and glossy, QDTC. Swatch photos are taken using artificial lights.**
Wild Blue Yonder
A sky blue nail lacquer with red/orange/gold/green shifting shimmer with a scattered linear holographic finish. $11.50
Resplendent Quetzal
A turquoise jelly nail lacquer with lime green/green/turquoise/blue shifting shimmer, turquoise/blue/purple shifting flakies, turquoise flakes with a scattered linear holographic finish. $11.00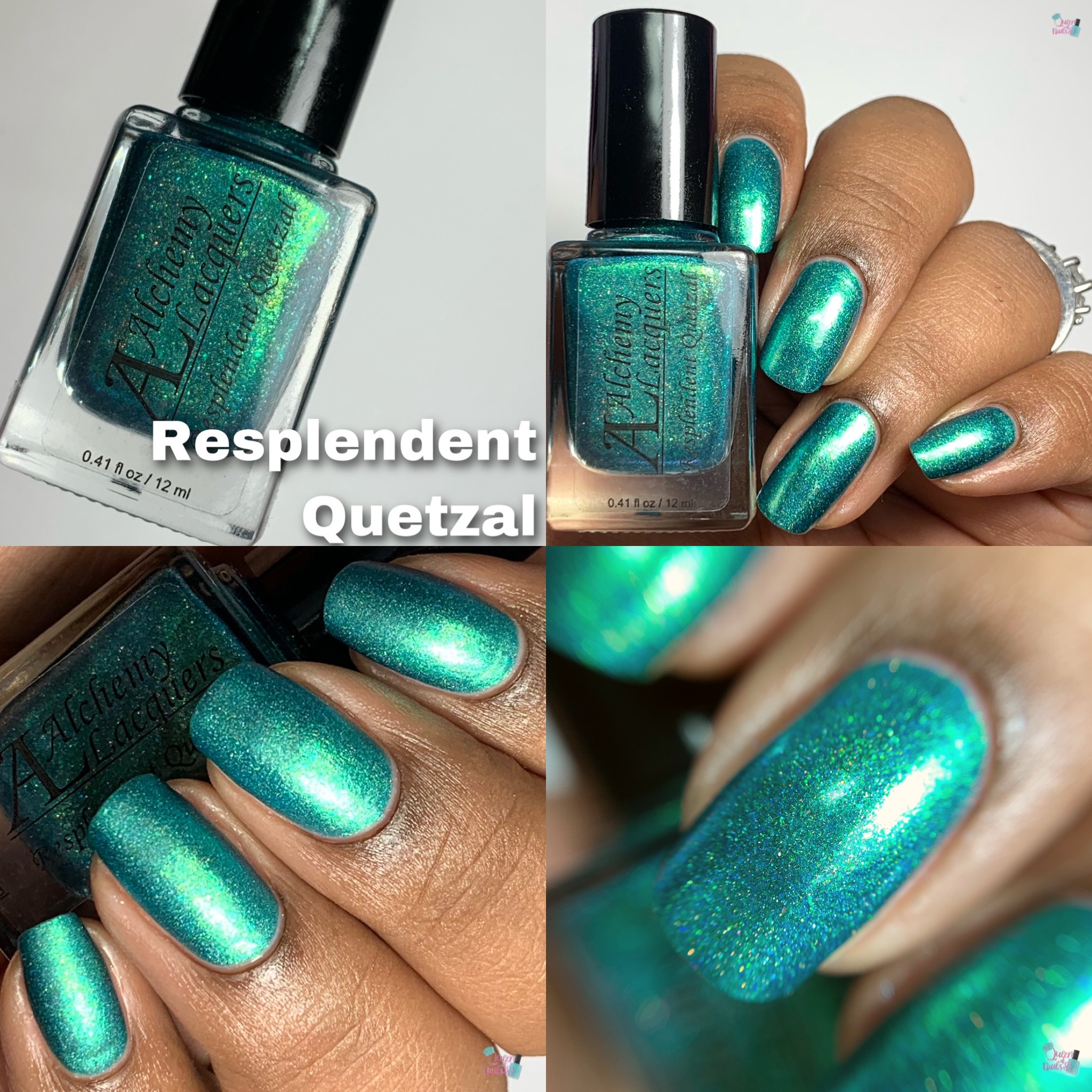 Scarlet Macaw
A scarlet red jelly nail lacquer with red/orange/gold/green shifting shimmer. $11.00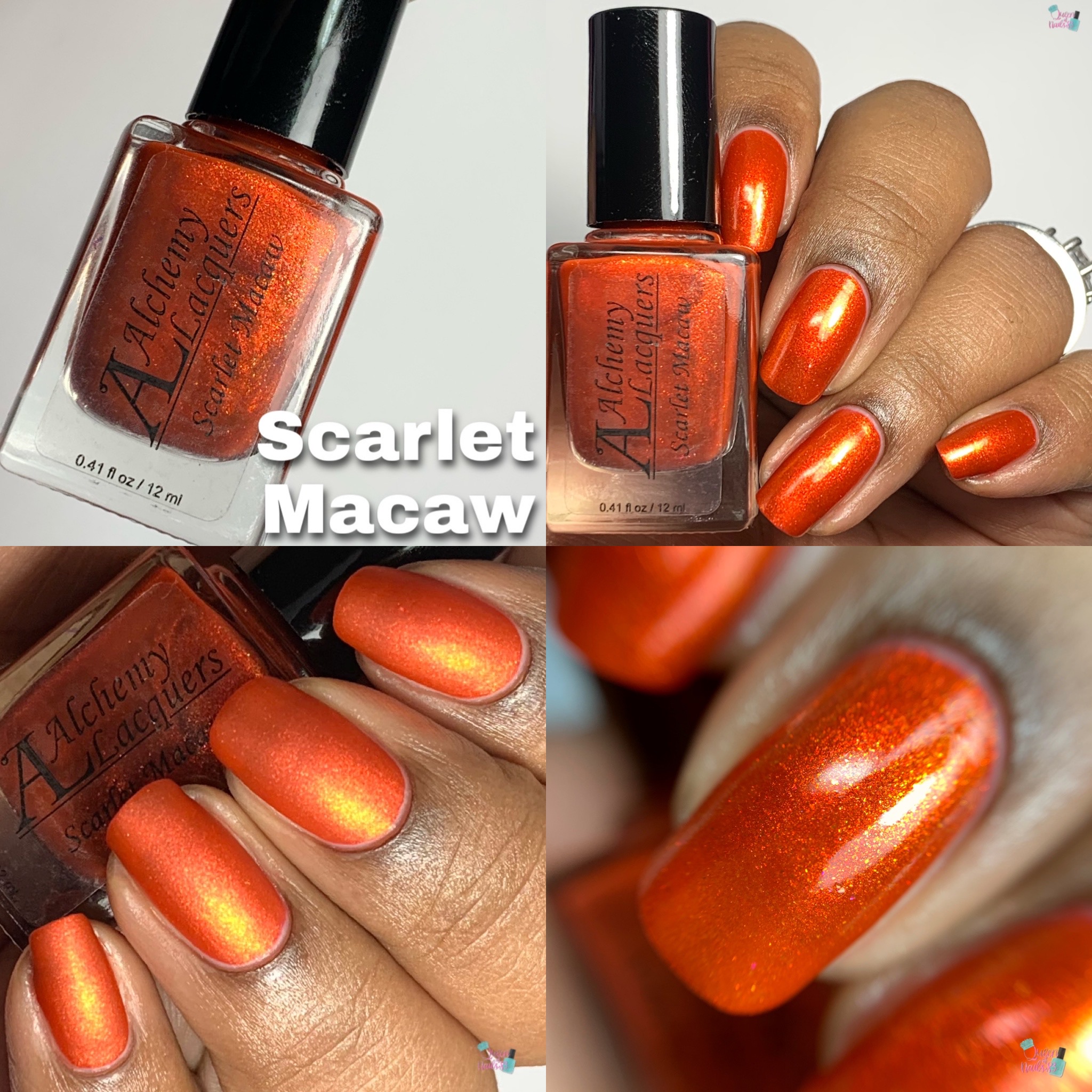 Himalayan Monal
A bright blue/purple jelly nail lacquer with blue/purple shifting shimmer and turquoise/blue/purple shifting flakes. $11.00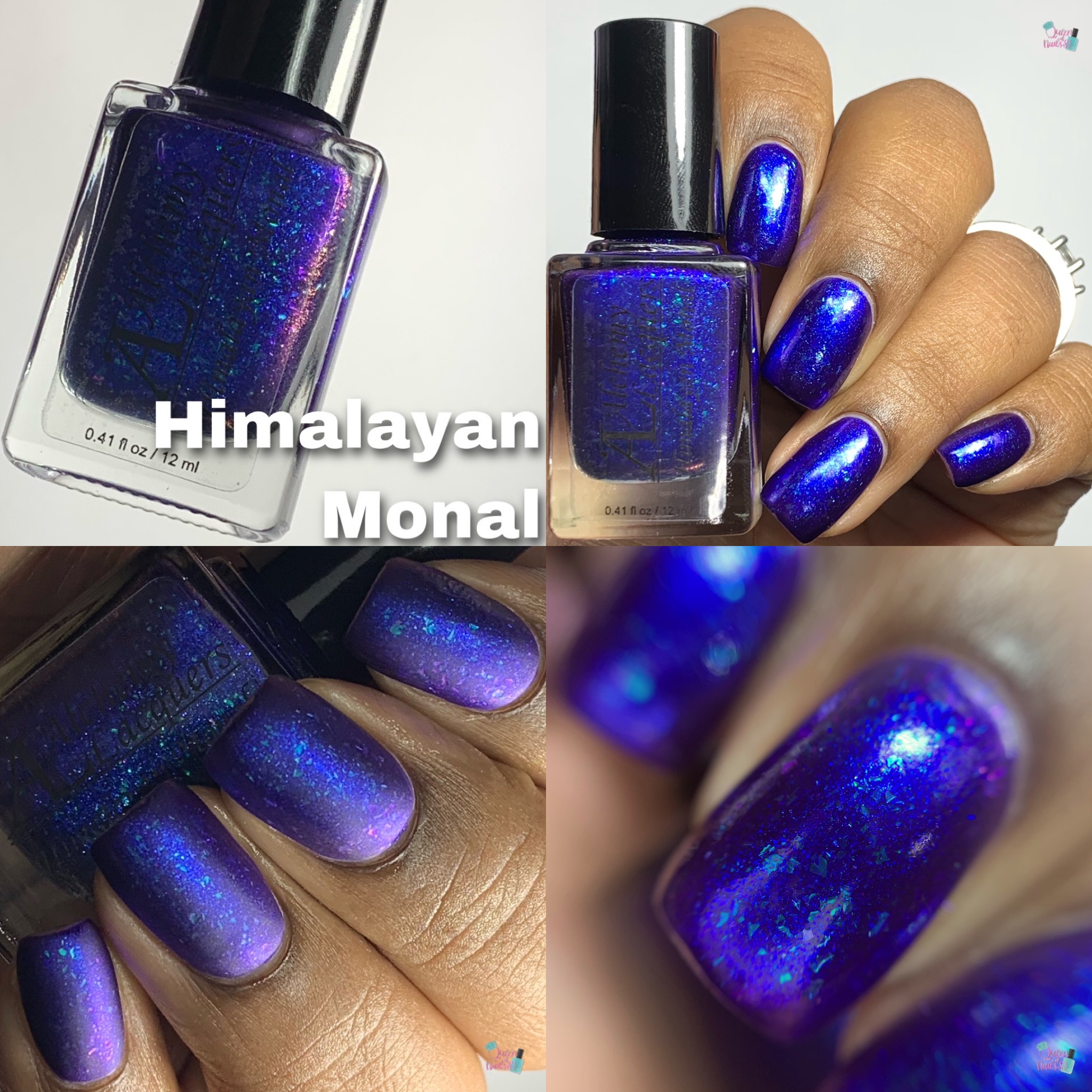 Violet-backed Starling
A violet nail lacquer with red micro flakes, purple/magenta/pink/orange/green shifting shimmer with a linear holographic finish. $11.00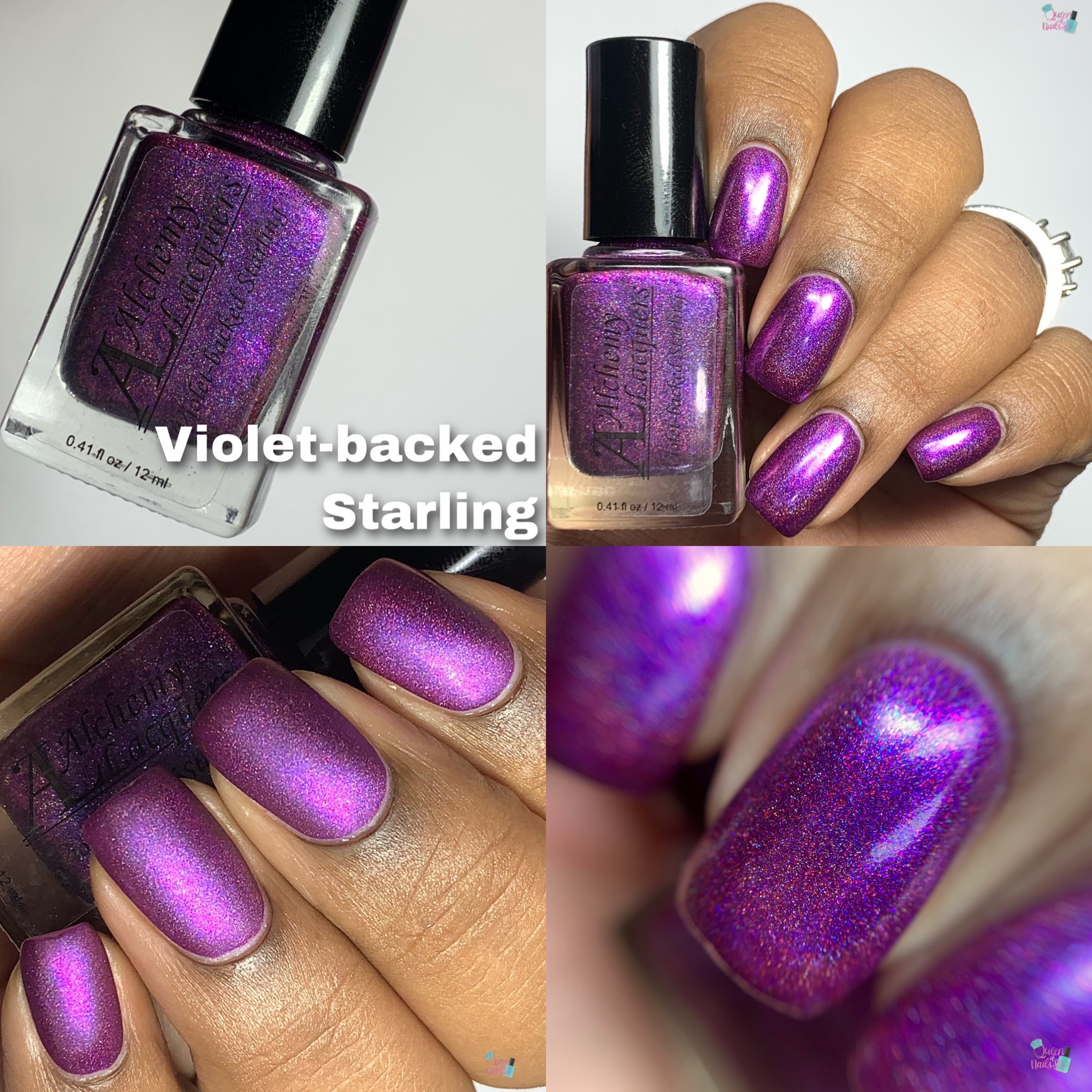 Southern Cassowary
A teal jelly nail lacquer with turquoise/blue/purple shifting shimmer and blue/purple/pink/copper shifting chrome flakes and metallic and holographic magenta glitter. $11.00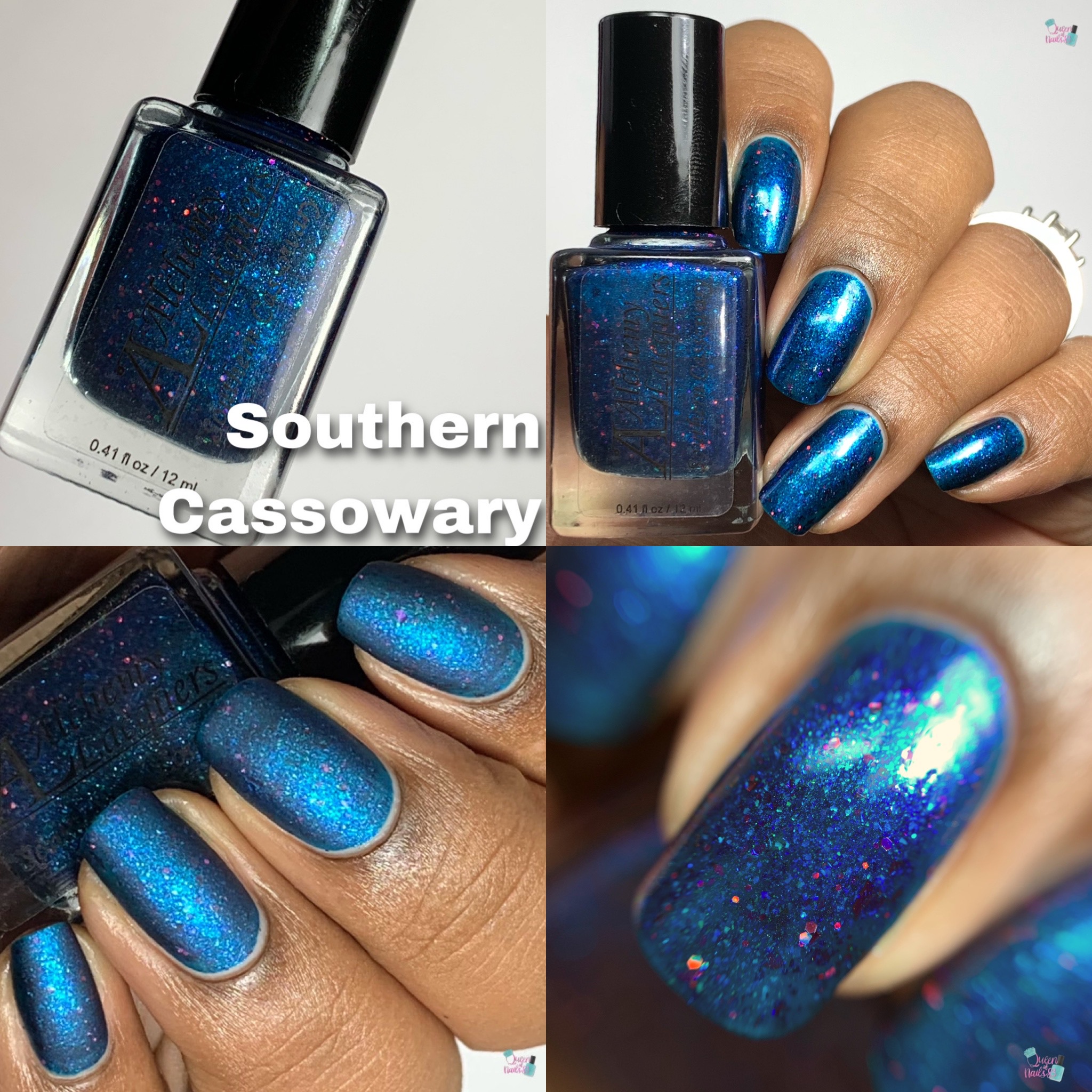 Nicobar Pigeon
A cool dark grey crelly nail lacquer with lime-green/green/blue shifting flakes and lime green micro flakes. Note: the flakes used in this polish impart a slightly unpleasant odor to the lacquer. $11.00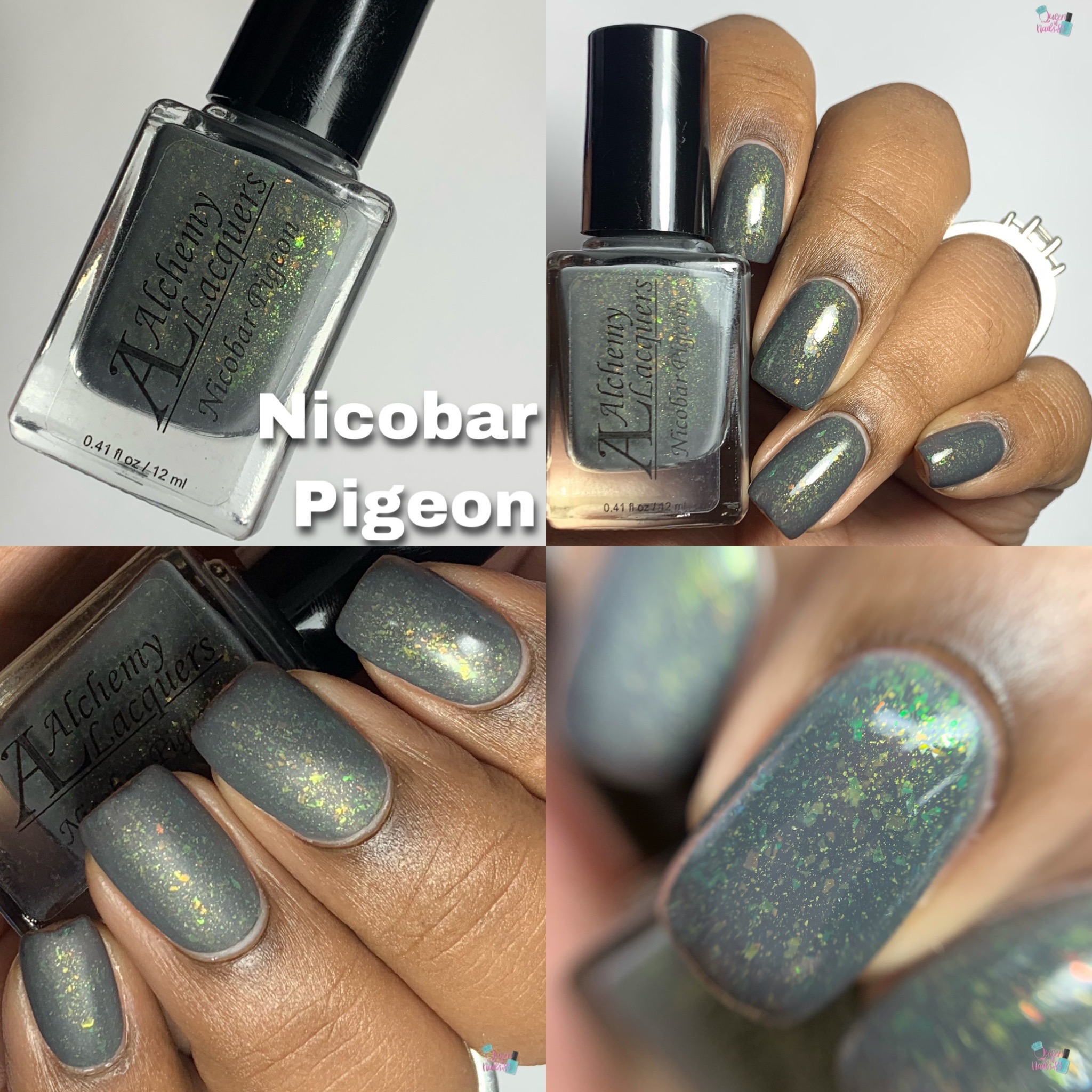 Superb Bird of Paradise
A mint green nail lacquer with green/turquoise/purple/pink shifting shimmer and micro silver holographic glitter. $10.50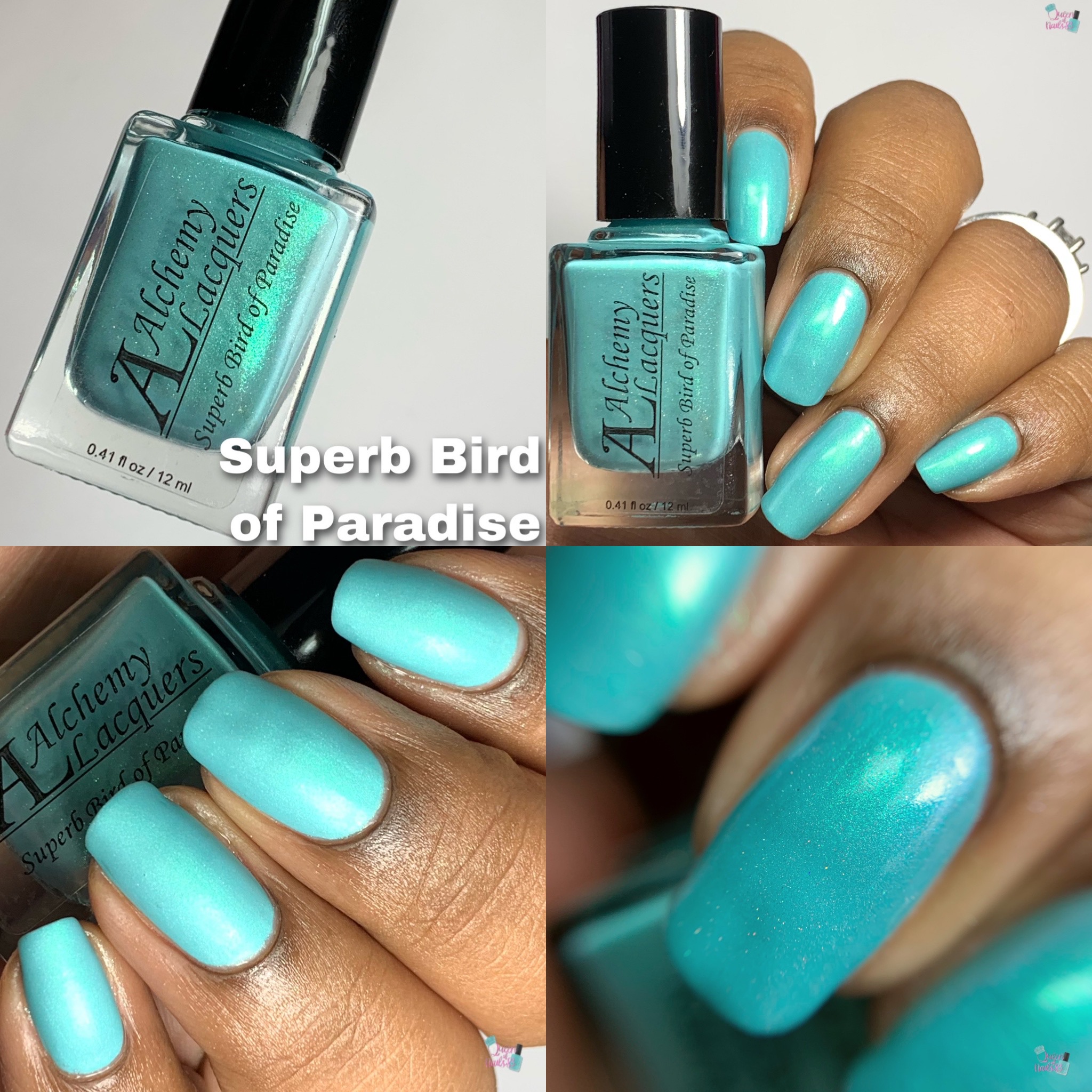 Alchemy Lacquer – Birds of a Feather Collection
Opacity: swatches shown 2-3 thin coats
Price: as stated above
Availability: Saturday, April 25th 7pm est
Alchemy Lacquer
*Like, Comment and Subscribe*
Eat, Laugh, Polish, Repeat
Queen of Nails 83
💕