Hey Sugas!!! Looks like spring break is cancelled and the only Aquatic Wonders that we will be experiencing for awhile will be that of April 2020 PPI/IPU.
Enjoy…
**All swatches are done using liquid latex Peel-off Base, glossy, QDTC and matte topcoat. Swatch photos are taken using artificial lights.**
Alchemy Lacquers – Halophile (T)
Maker: Rebecca
Description: A hot pink (cold) to sheer pale pink (warm) thermal nail lacquer with pink/red/orange/gold/green shifting flakes and hot pink flakes.
Price: $11.50  / Cap: 75 bottles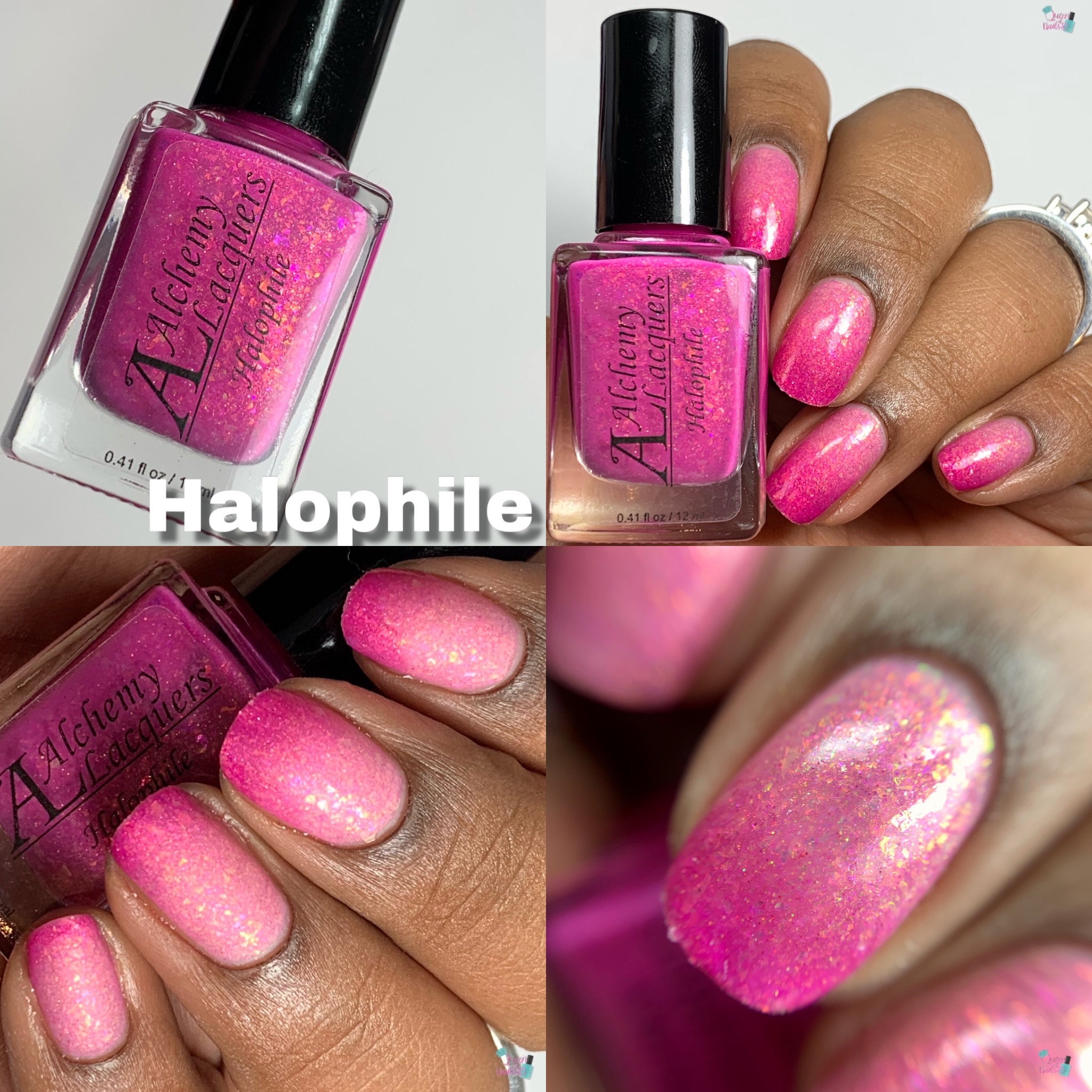 Alter Ego – I Huff and I Puff!
Maker: Cynthia
Description: A yellow base with fuschia & white microglitter
Price: $9.50 / Cap: NONE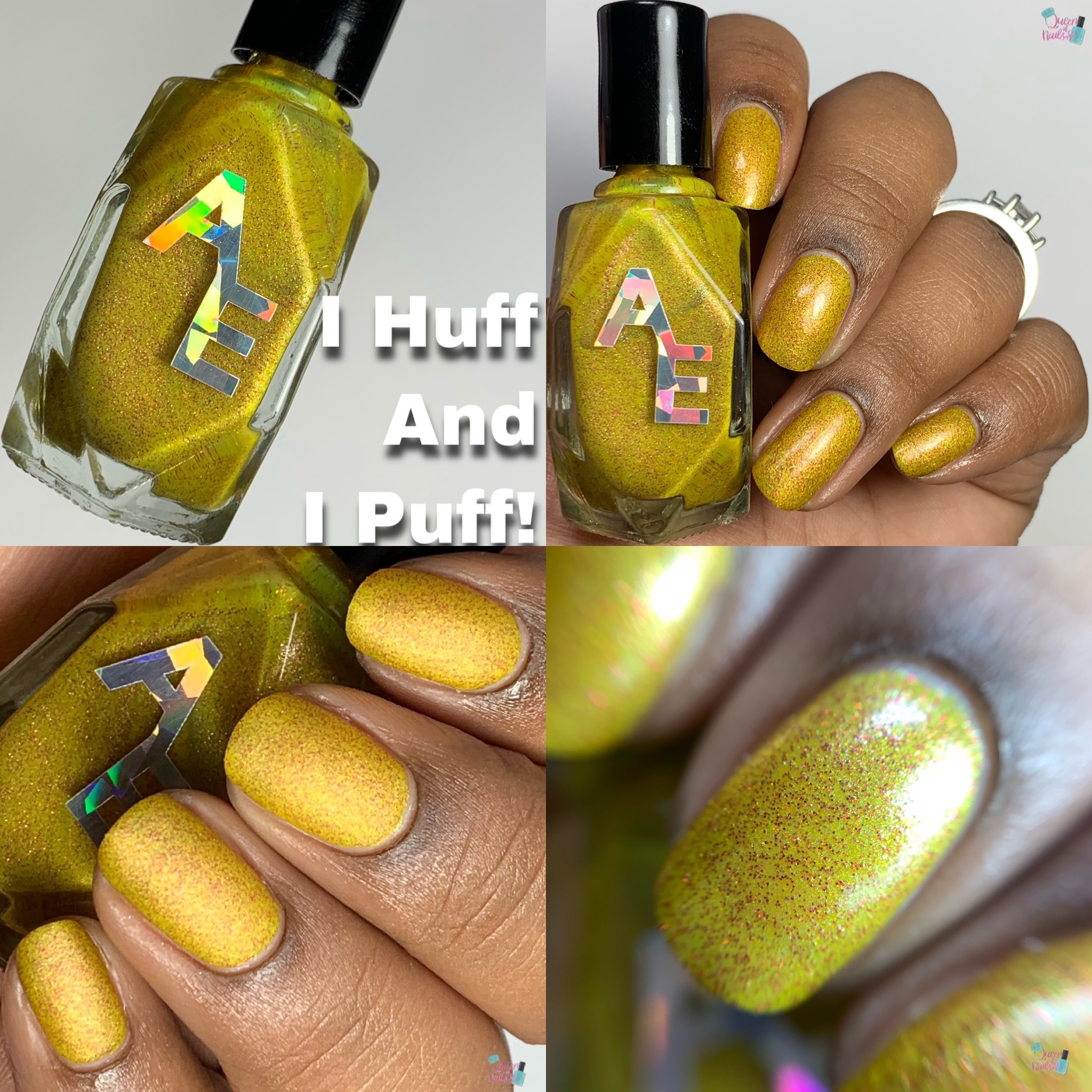 Hit The Spot
Description: A lotion stick in a slimline twist up tube. Pack of 3
Price: $7 / CAP: 30 packs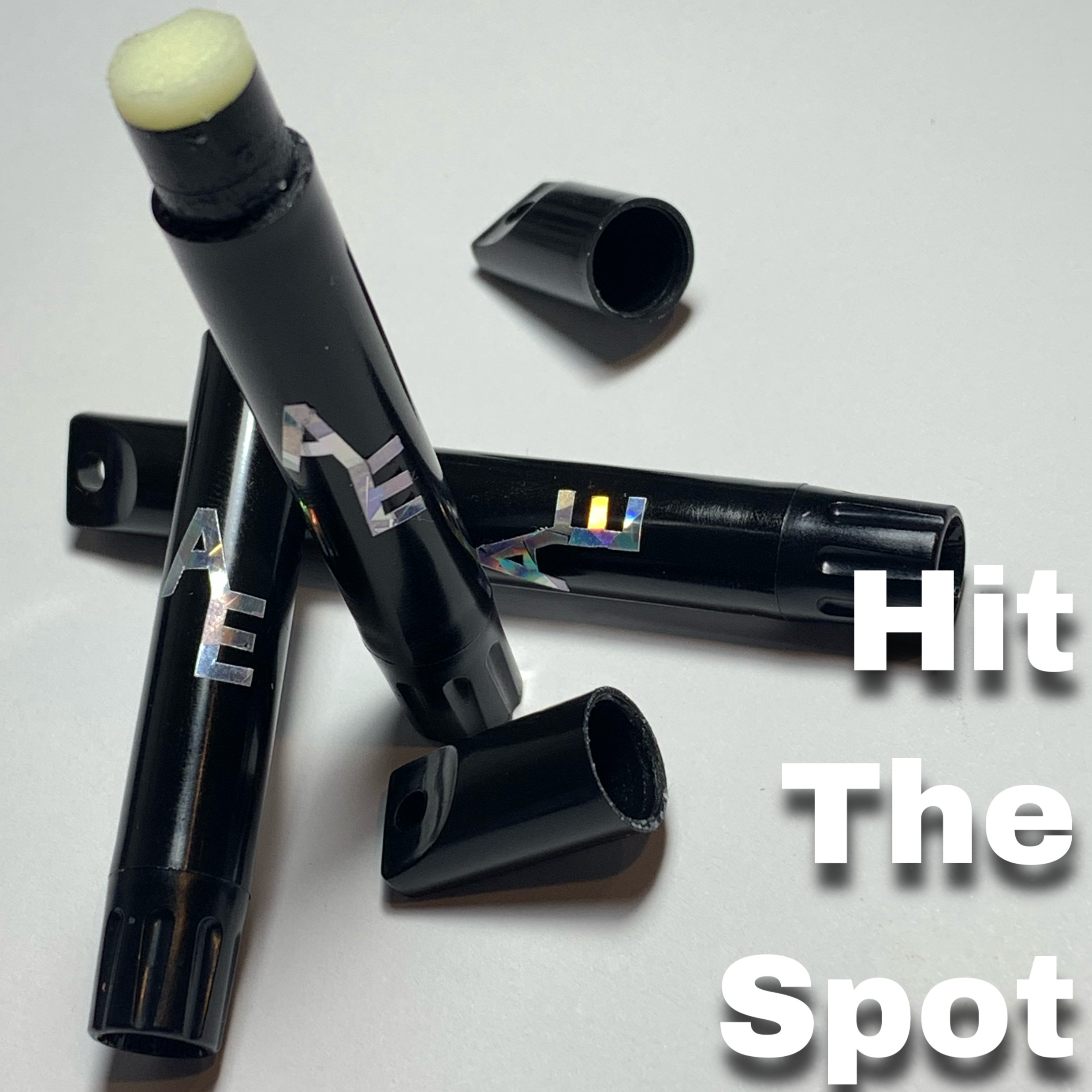 Bee's Knees Lacquer – Subject Delta (M)
Maker: Sarah
Description: A blackened navy with copper to yellow to green magnetic pigment and gold to green ghost flakes
Price: $14 / Cap: NONE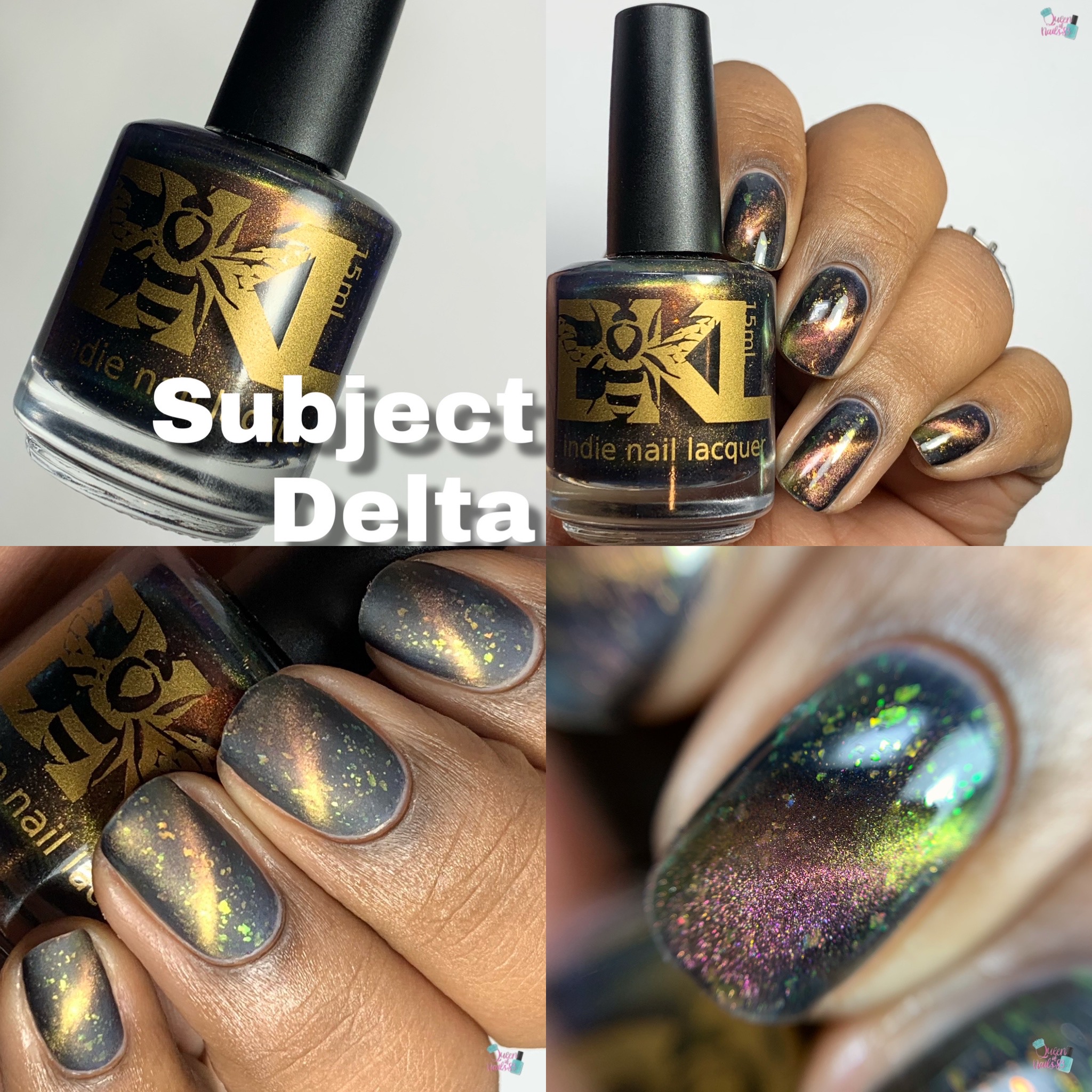 Cupcake Polish – Ready for this Jelly
Maker: Sara
Description: A cool red jelly based nail polish filled with pink/blue iridescent and pink/orange/gold/green iridescent flakies
Price: $13 / Cap: NONE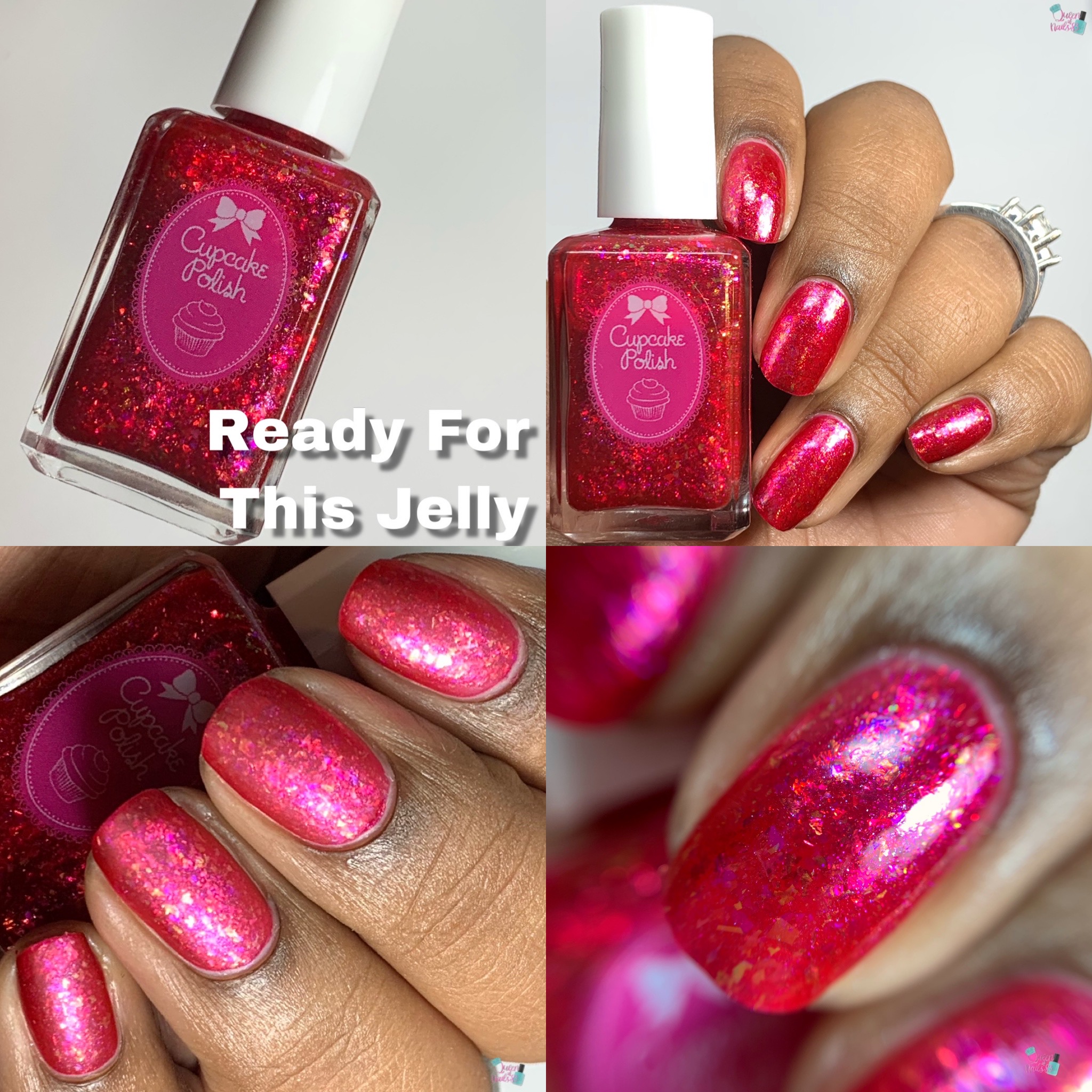 Ethereal Lacquer – Dreamtide
Maker: Meagan
Description: A coral pink lacquer full of a red to copper shifting shimmer with a bright green shift at extreme angles
Price: $13 / Cap: NONE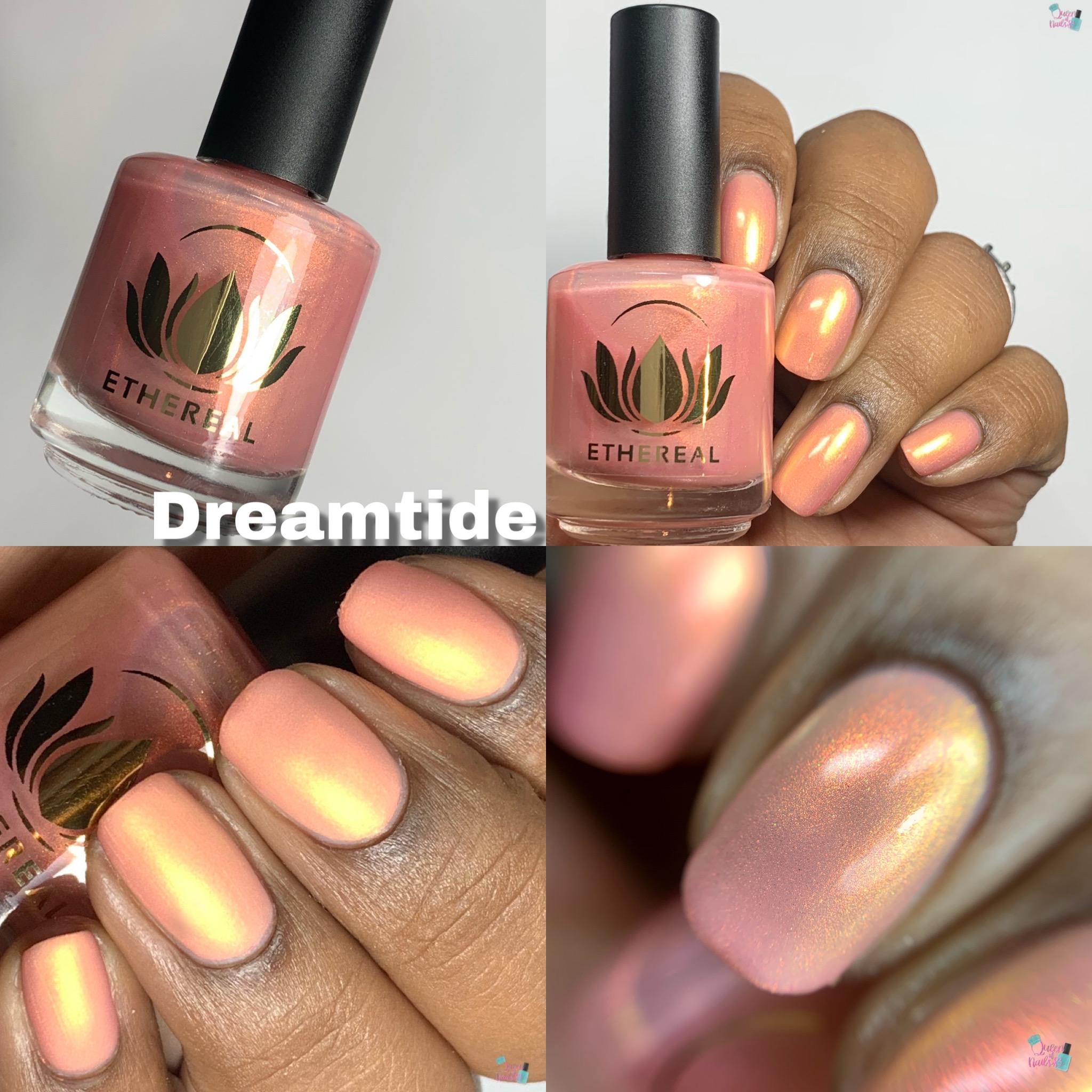 Femme Fatale Cosmetics – Lotus Mist
Maker: Sophie
Description: A sheer plum-red base with a green-purple multichrome shifting pigment and golden glitters
Price: $14 / Cap: NONE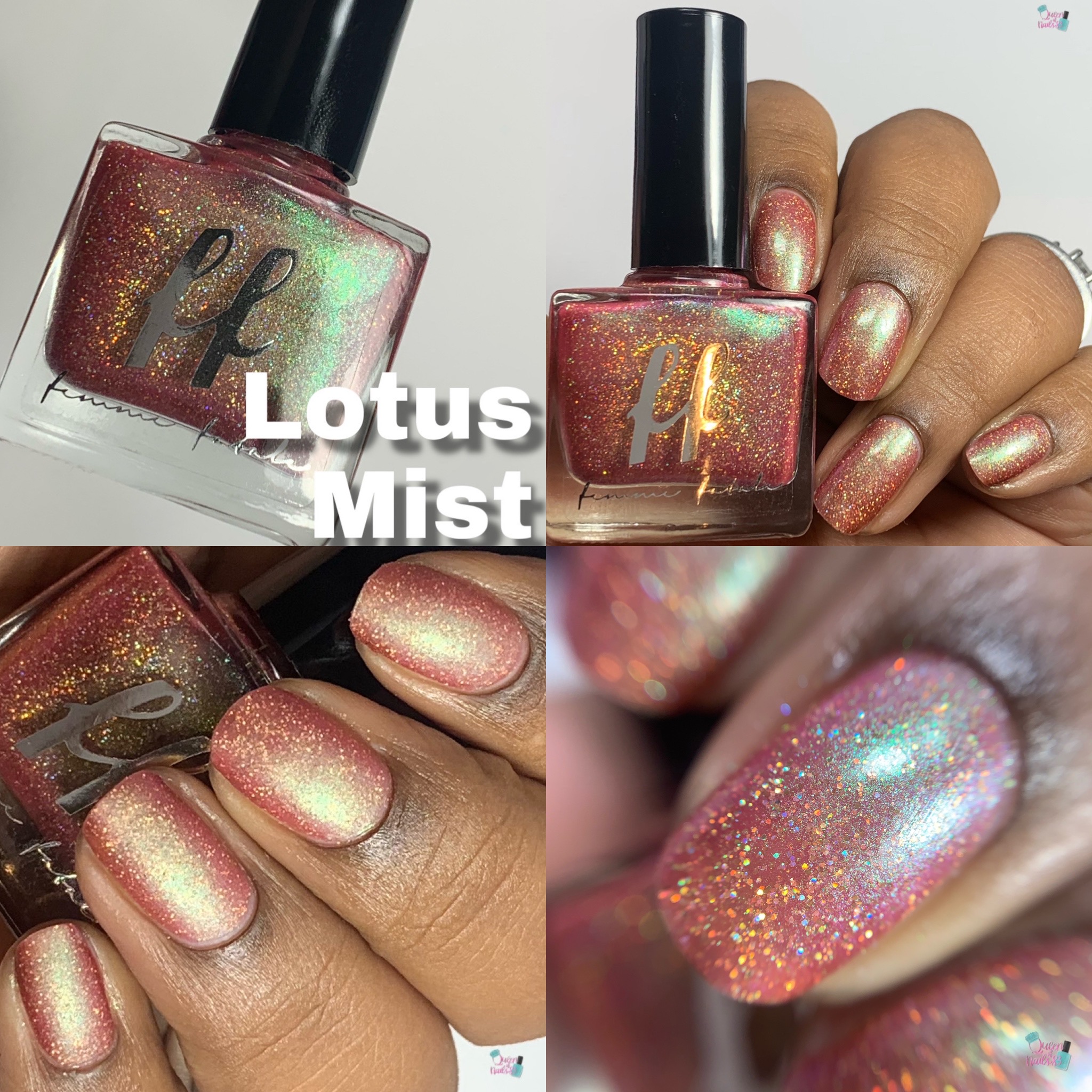 Ginger Fizz Boutique – We're Gonna Need a Bigger Boat Scented Wax Brittle
Maker: Shelly
Description: A light blue spattered with red and holographic sharks. Each bag of wax brittle also contains it own gray shark fin. This wax brittle is scented in a juicy watermelon scent. Our waxes are made from a soy wax blend. 
Price: $5 / Cap: 75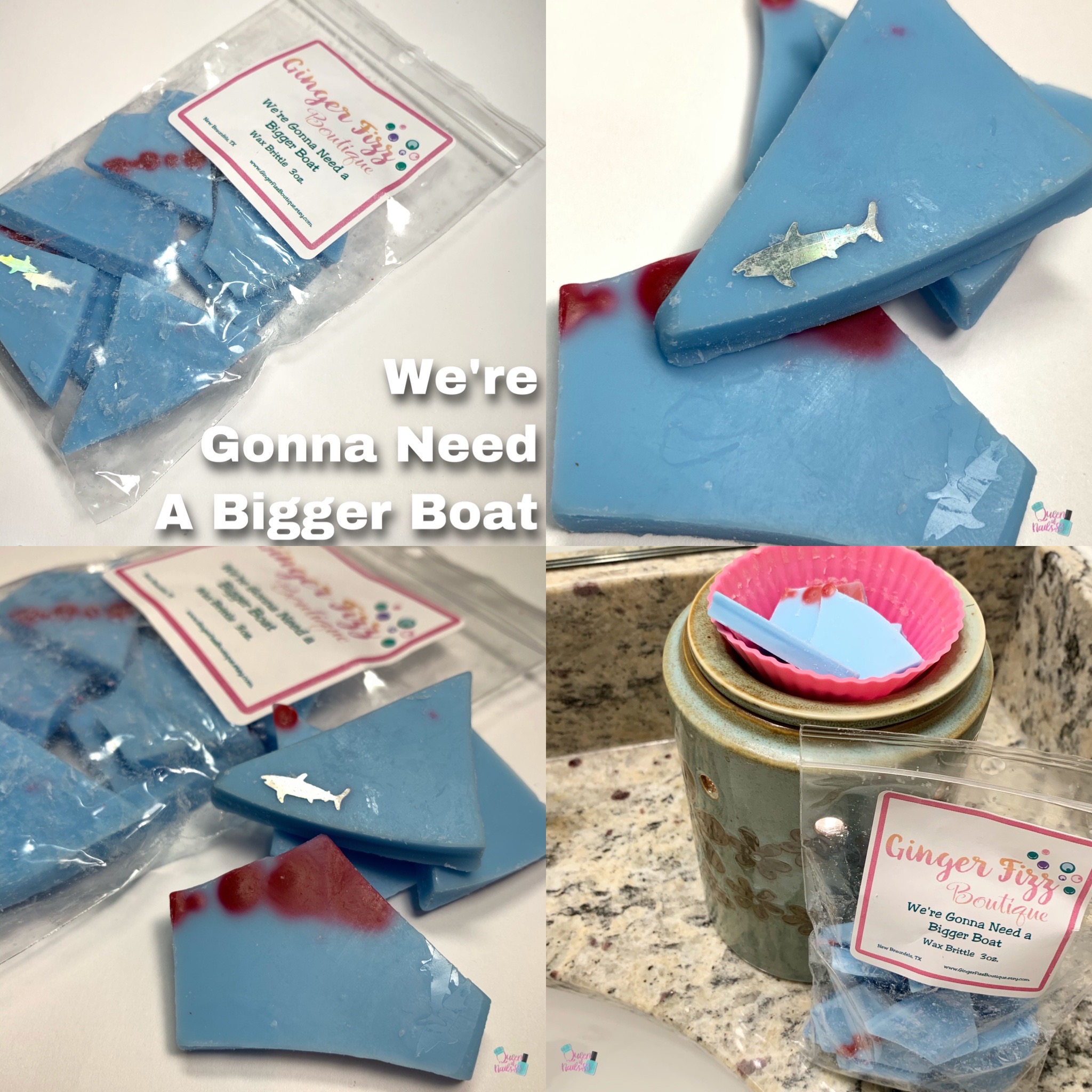 Jior Couture – Something, Something Trident (M/T)
Maker: Sacha
Description: An ocean blue to sea green thermal with copper-gold chameleon flakes and copper/green/red/gold magnetic flakes
Price: $11.50 / Cap: NONE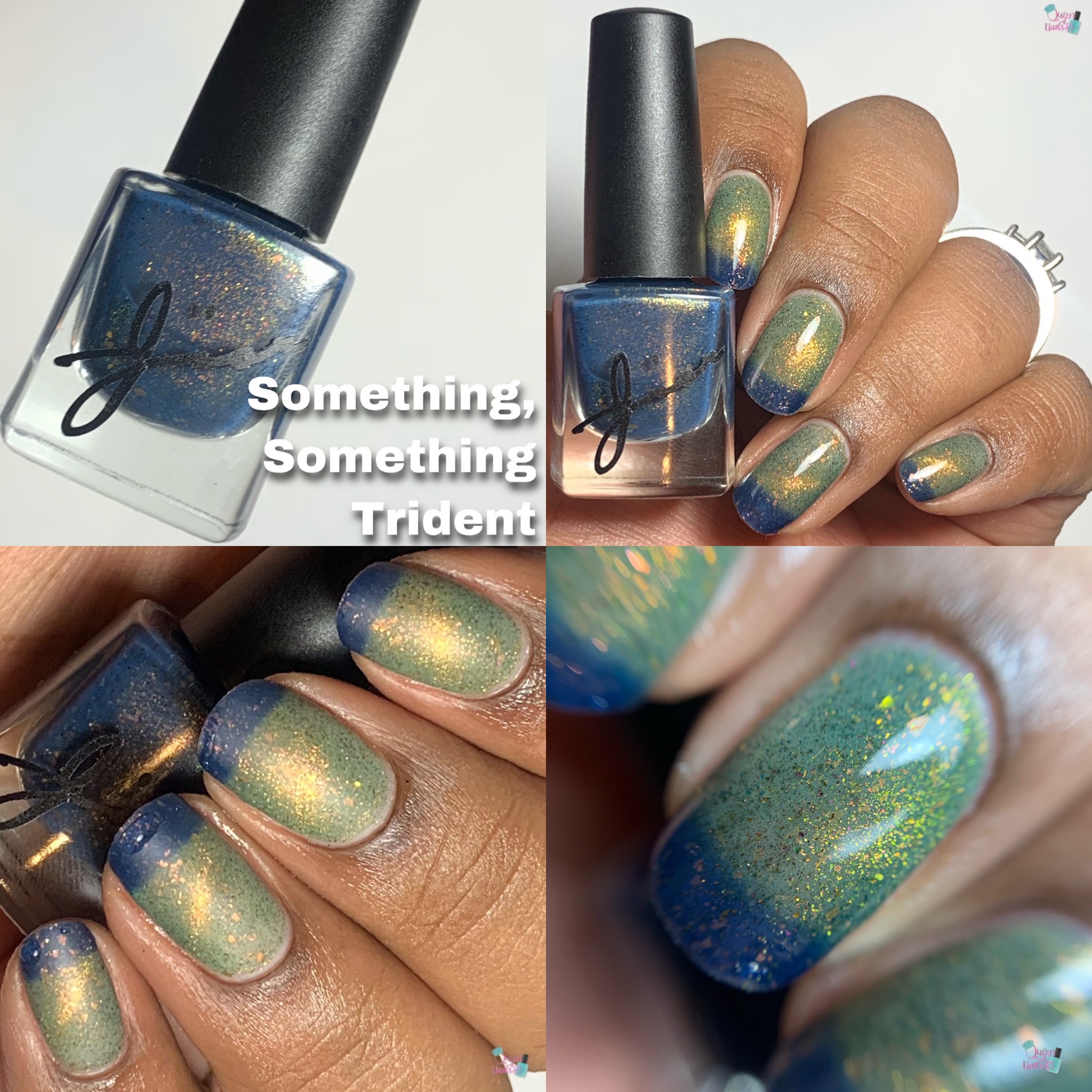 Kathleen & Co – Water Goddess
Maker: Mary Mia
Description: A shifty shimmer that shifts from green/aqua/blue to purple with a scattering of iridescent colorshifting flakies and a light dusting of holo
Price: $12.50 / Cap: 300 bottles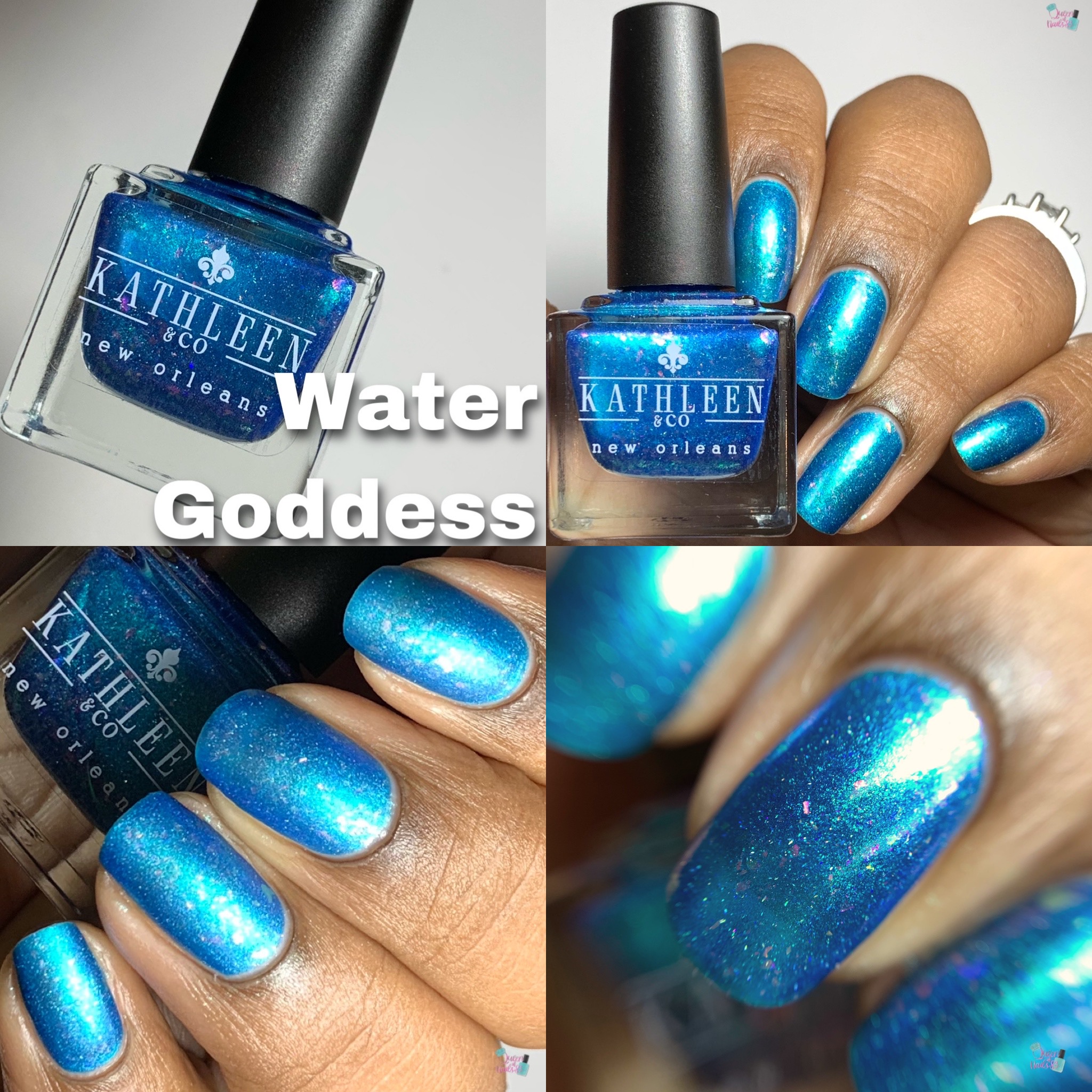 KBShimmer – Seems Fishy
Maker: Christy
Description: A deep indigo base boldly accented with a shimmer that shifts in a rainbow of hues. In the shade, see pops of red, pink, orange, lime, green, and blue. The gold and greens really shine through in brighter lighting, and the more extreme angles reveal a pop of deep navy. A scattering of holo micro flakes completes this stunning multichrome polish.
Price: $10 / Cap: NONE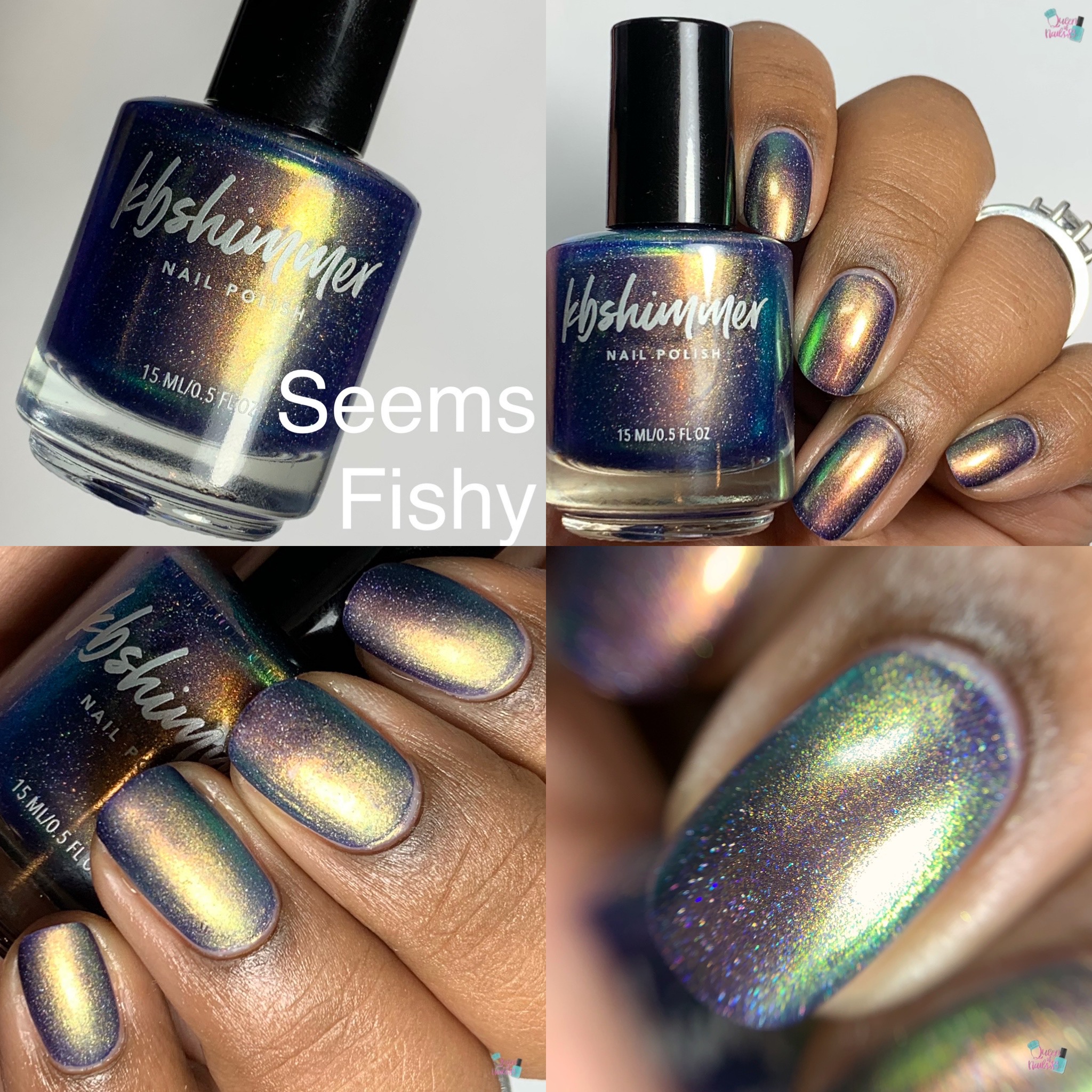 Wild Orchids Scented Sugar Scrub
Description: Wild Orchid starts with a sensual orchid note. Sweet amber is supported by notes of ripe peach and verbena and is completed with a subtle note of wood. This off-white sugar scrub is swirled with aqua and pink for a tropical scrub that will take you away to exotic lands.
Price: $10 / Cap: NONE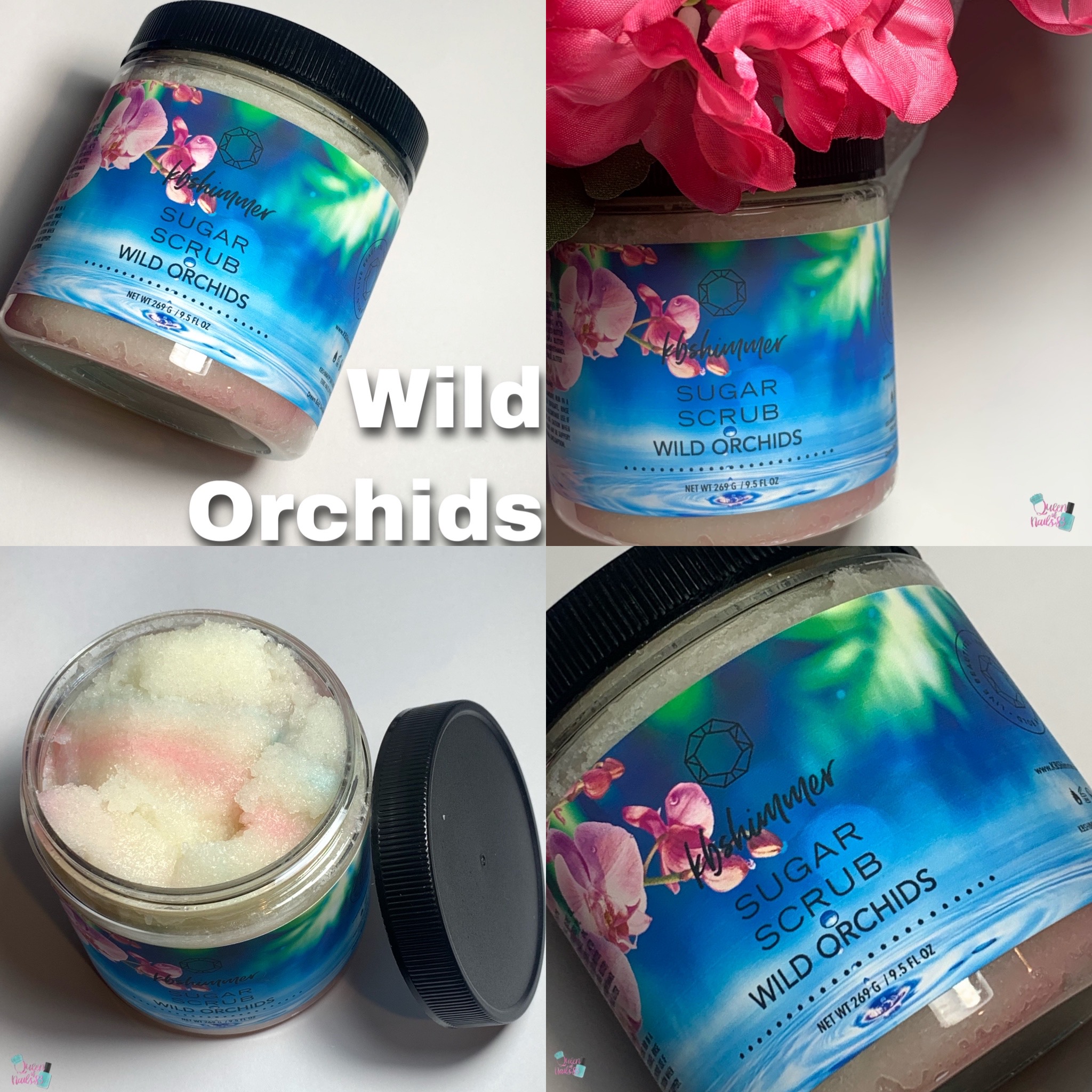 LynB Designs – I See You Anemone, And Raise You A Clownfish (T)
Maker: Jennalyn
Description: An orange to white thermal with red/gold aurora shimmer and tons of red to gold to green shifting iridescent flakies and a hint of holo sparkle
Price: $12 / Cap: NONE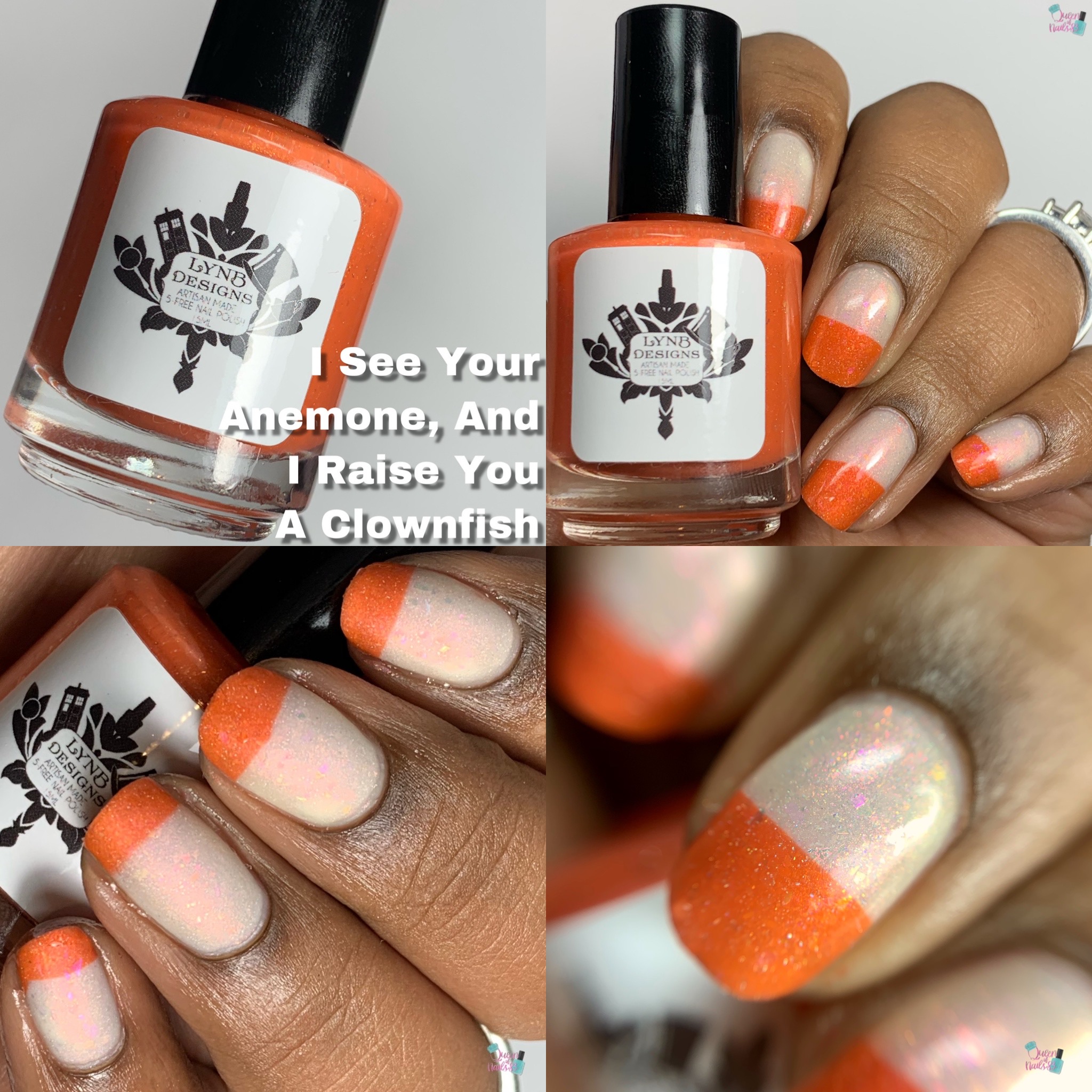 Pretty Beautiful Unlimited – Aquatic Wonder (T)
Maker: Virginia
Description: A blue to purple to green thermal with scattered holographic micro flakies , shifting aurora shimmer and indigo to blue to green crystal chameleon flakies.
Price: $11.50 / Cap: 140 bottles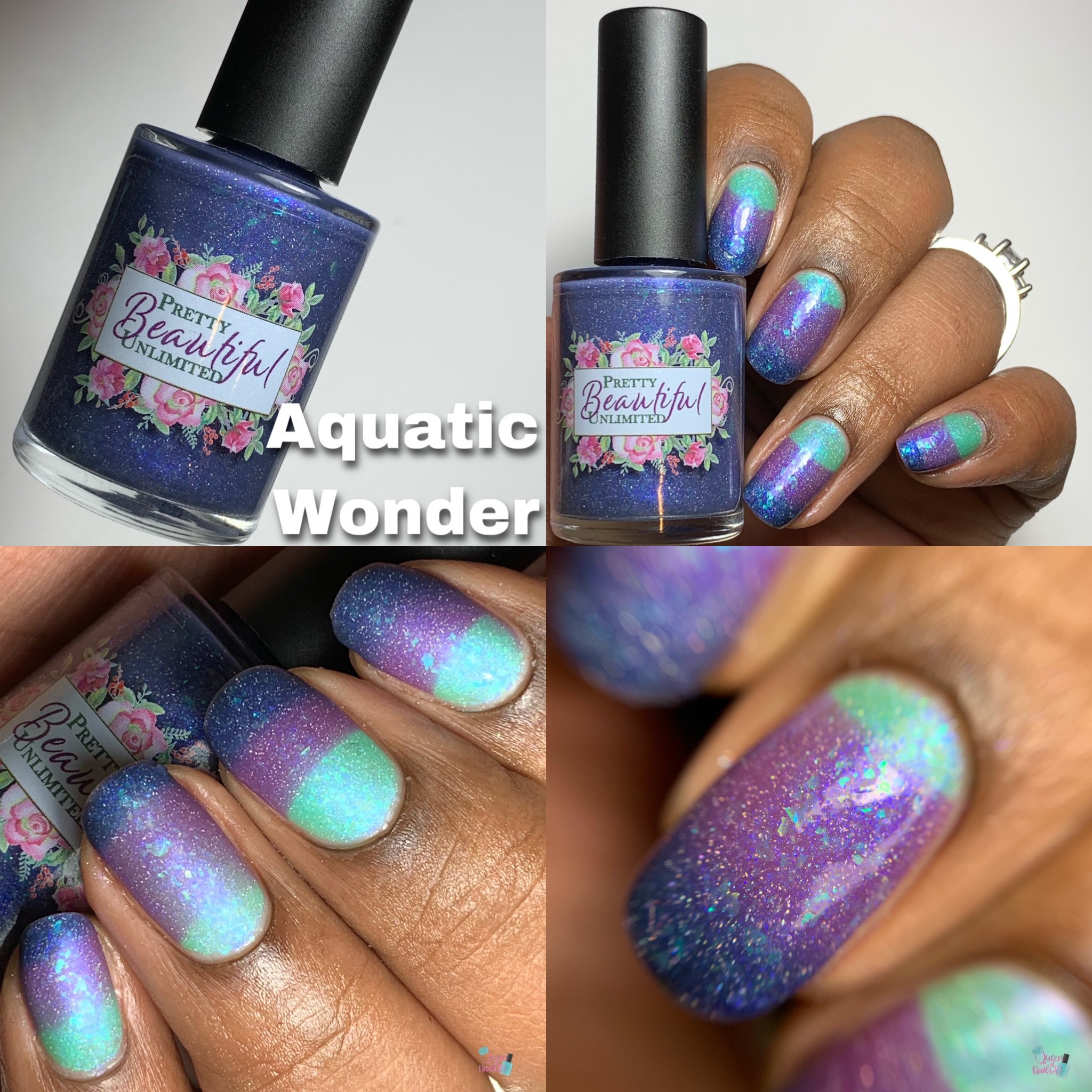 The Tropics Wax Melt Sampler
Description: 15 scent sampler inspired by all things beach and tropical vacation! Scents include: Apple Mango & Tango,Blue Raspberry Slushie, Bora Bora , Caribbean, Coconut Milk Sorbe, Fresh Squeezed Oranges, Jamaican Vanilla Café, Margarita, Melon Mist, Sea Salt & Orchid, Teakwood & Coconut, Sun Your Buns, Tropical Fruit Slices, Volcano, White Jasmine & Pineapple
Price: $8.00 / Cap: 90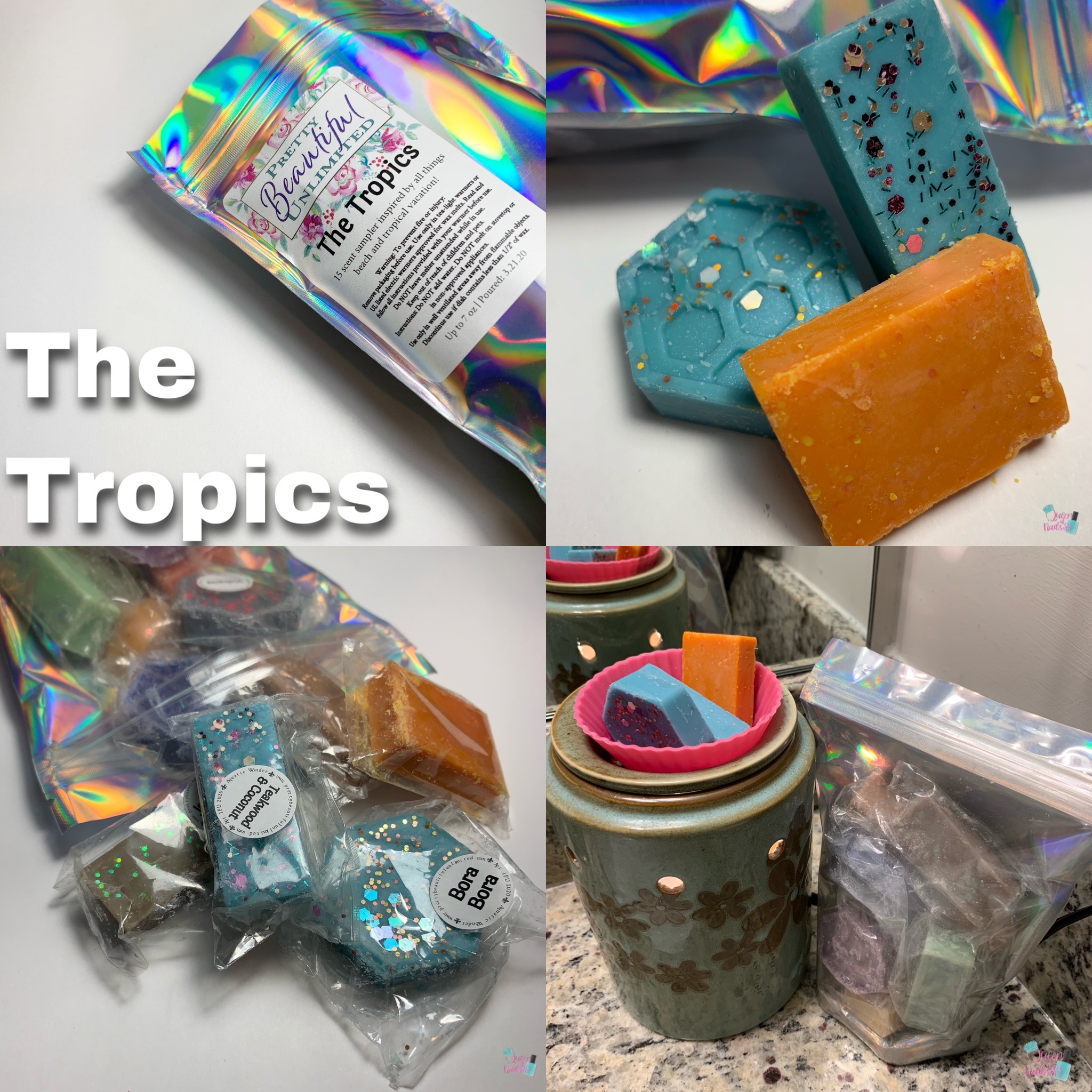 Red-Eyed Lacquer – Blub, Bluuub, Bluuuuub
Maker: Bianca
Description: A light baby blue crelly with a purple/blue shifting shimmer and aqua/purple/blue multichrome flakies!

Price: $12.50 / Cap: 75 bottles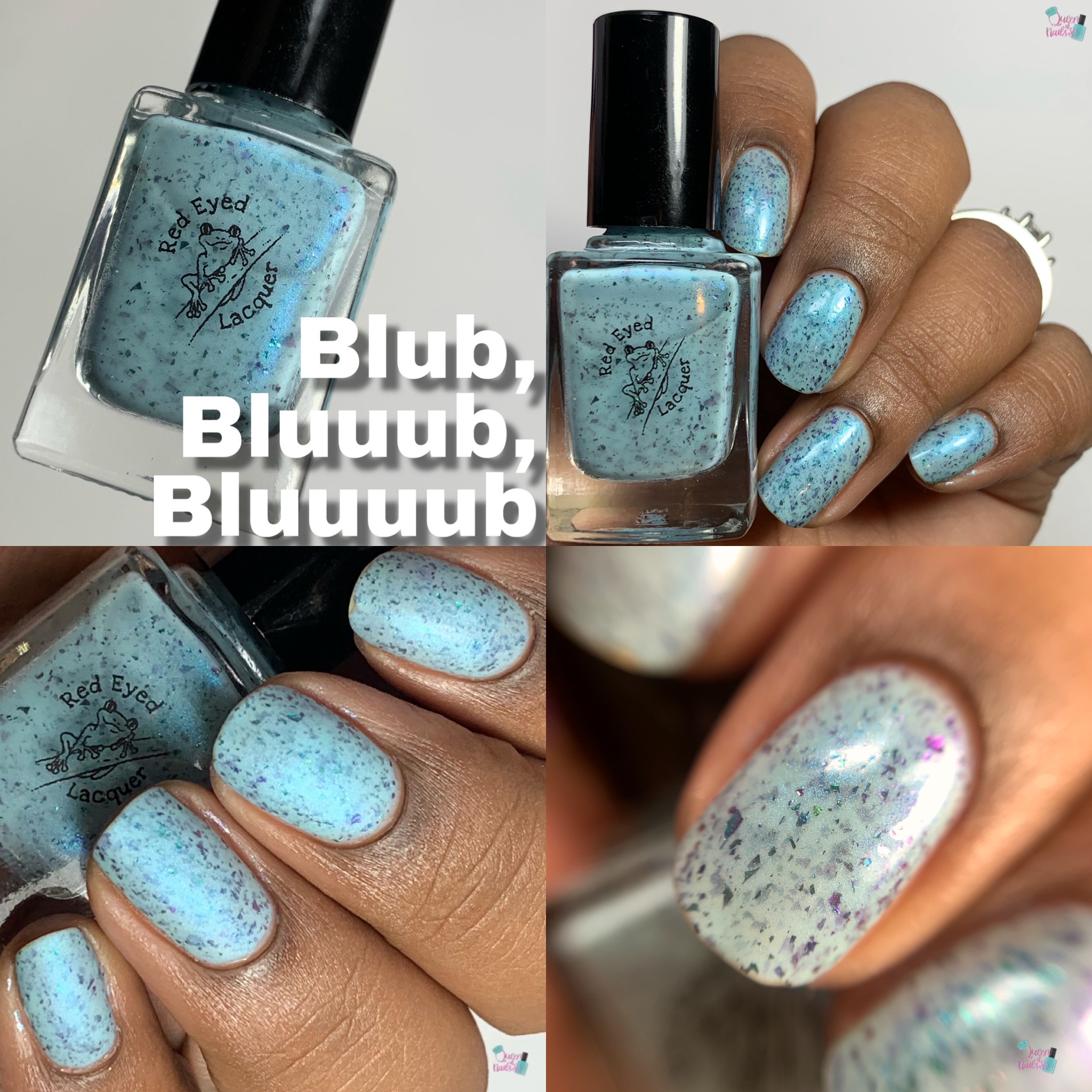 Sassy Sauce Polish – Cabana Oh NaNa (T)
Maker: Carrie
Description: A black to lavender thermal loaded with green, blue, pink, purple shifting crystal flakies and a similar shifty shimmer.
Price: $12.50 / Cap: 200 bottles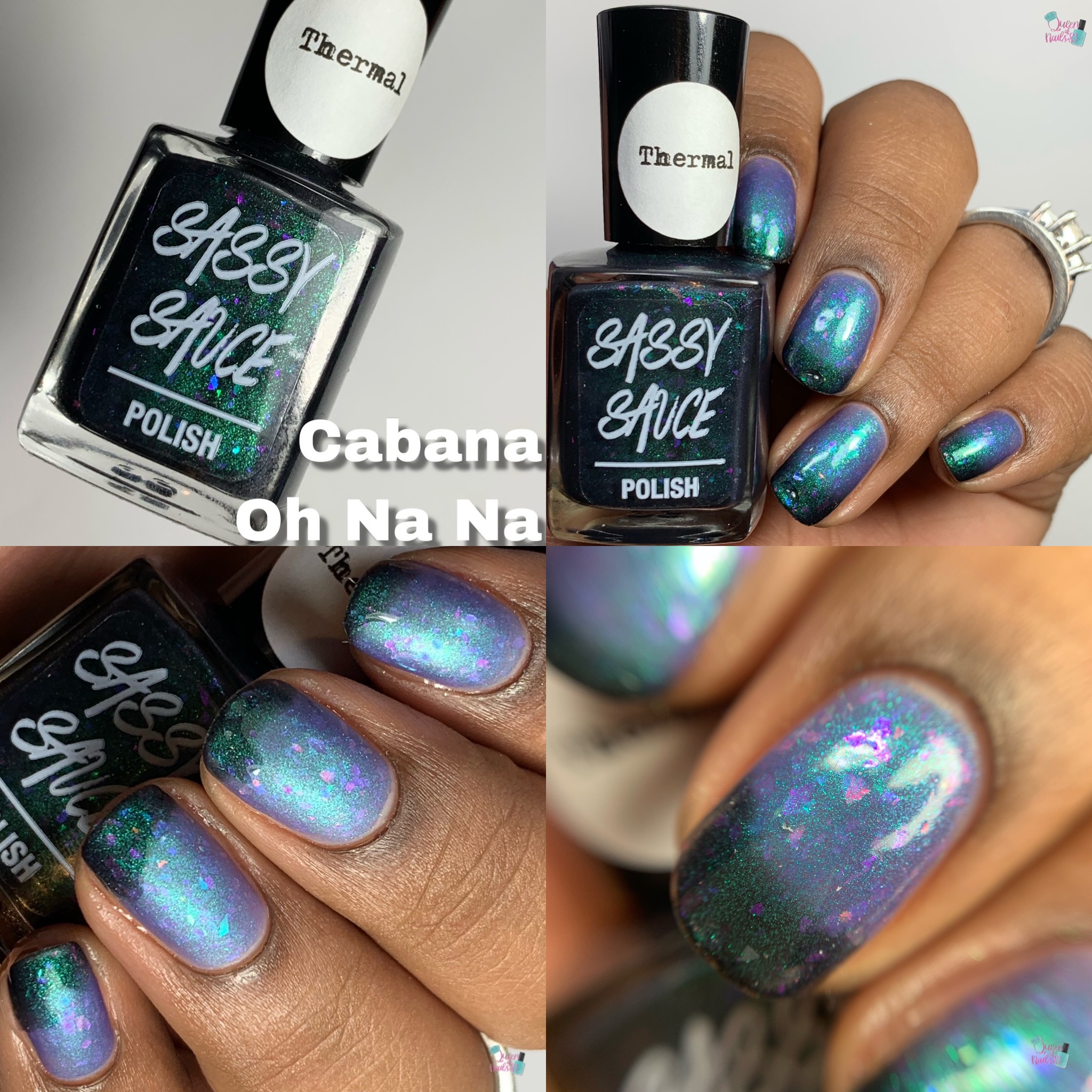 Scofflaw Nail Varnish – Puurmaid
Maker: Finch
Description: A happy aqua crelly base, with sea blue sparkles and white flecks, and full of bubble-shaped matte glitters in various shades of blue and white.
Price: $12.50 / Cap: NONE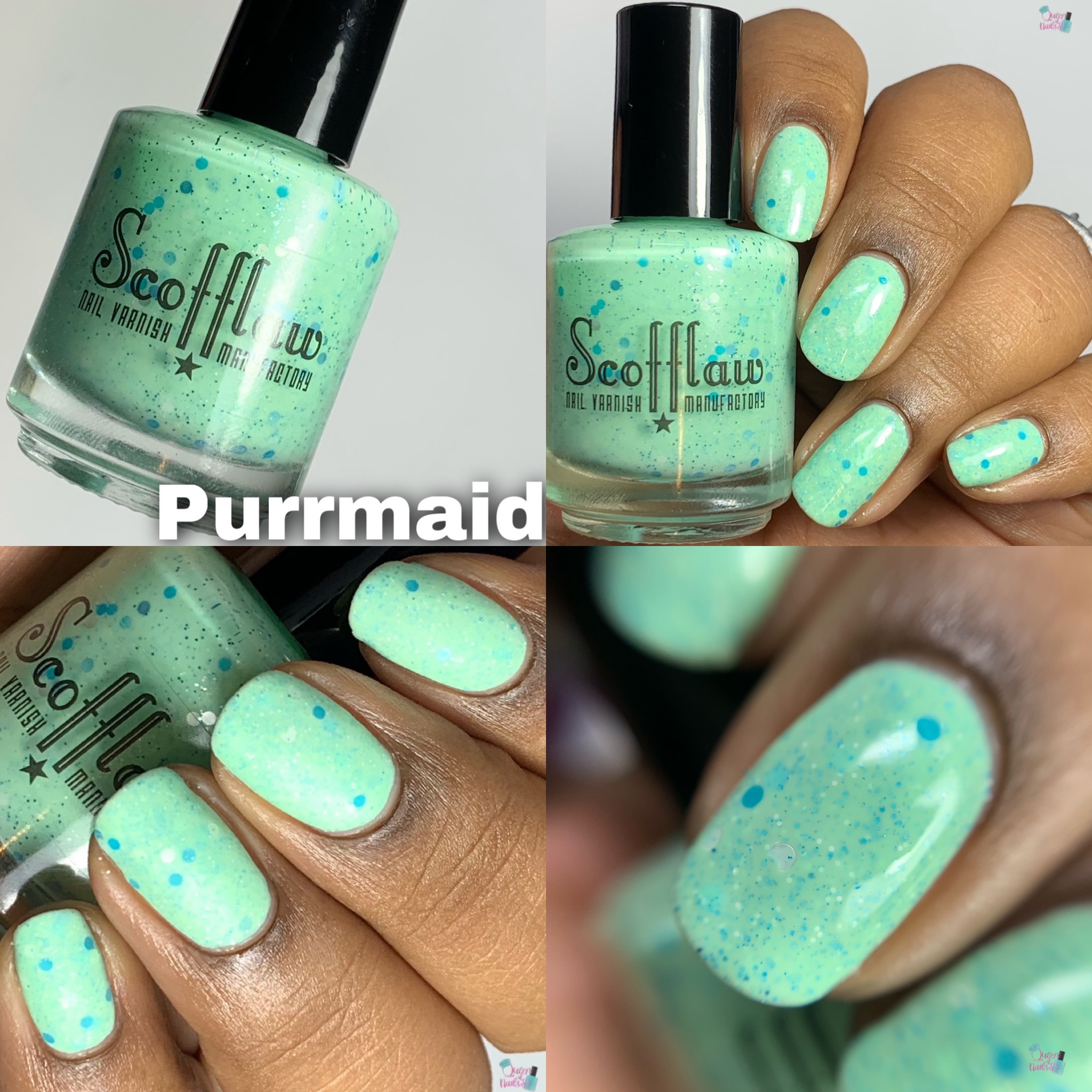 Available: Friday, April 3rd @ 11am et – Monday, April 6th @ 11:59pm et!!!!
**Polish and Indie Pickup**
*Like, Comment and Subscribe*
Eat, Laugh, Polish, Repeat
Queen of Nails 83
💕