Hey Sugas!! They say where there is smoke, there is fire and today I have the Smoke Collection from Ethereal Lacquer. This 5 piece collection will be available for a one week pre-order from April 4th-11th. Likewise, the Cotton Candy Collab with Matterhorn will be available for $22 with free shipping!
Enjoy…
**All swatches are done using liquid latex peel off base coat, glossy QDTC and matte topcoat. Swatch photos are taken using artificial lights.**
Smoke Collection
White Smoke
A pure shimmer formula with a no base color. This super shifty shimmer formula has a rich and dense color shifting shimmer that ranges from red, copper, gold to green $15.00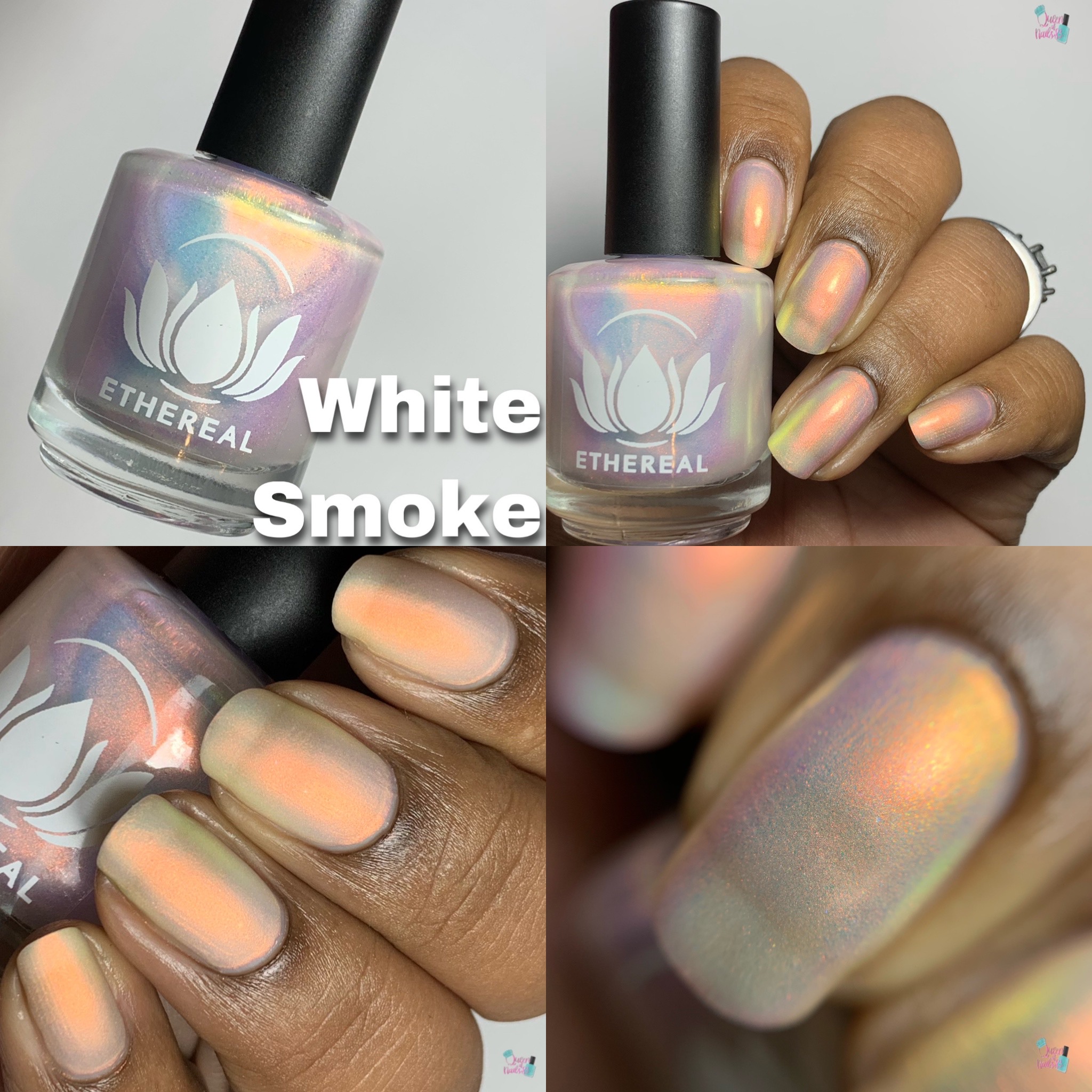 Smoke Show
A smoky grey blue crelly full of red to green color shifting iridescent flakies. $12.50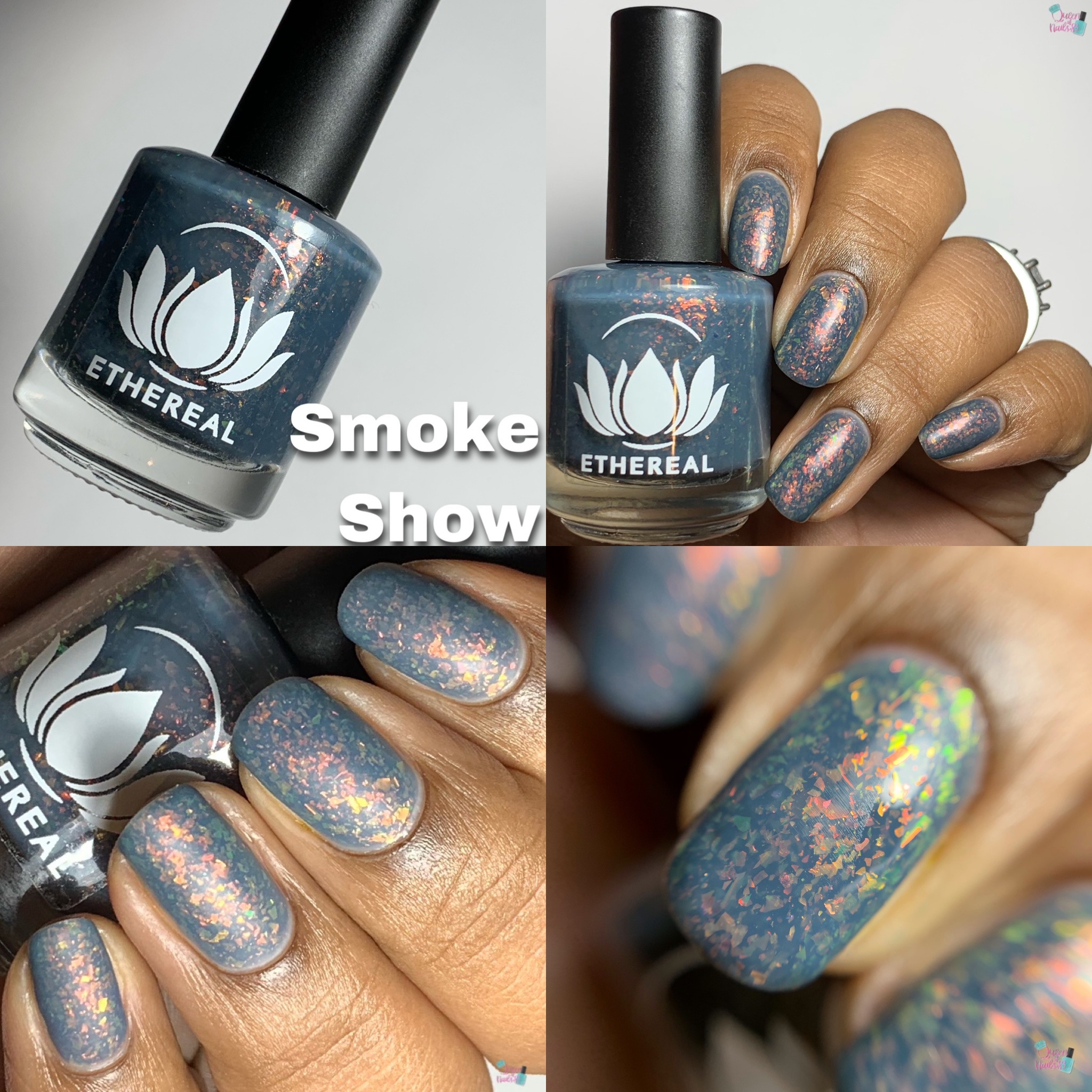 Up In Smoke
A smoky raisin base with strong red to green shifting shimmer $13.00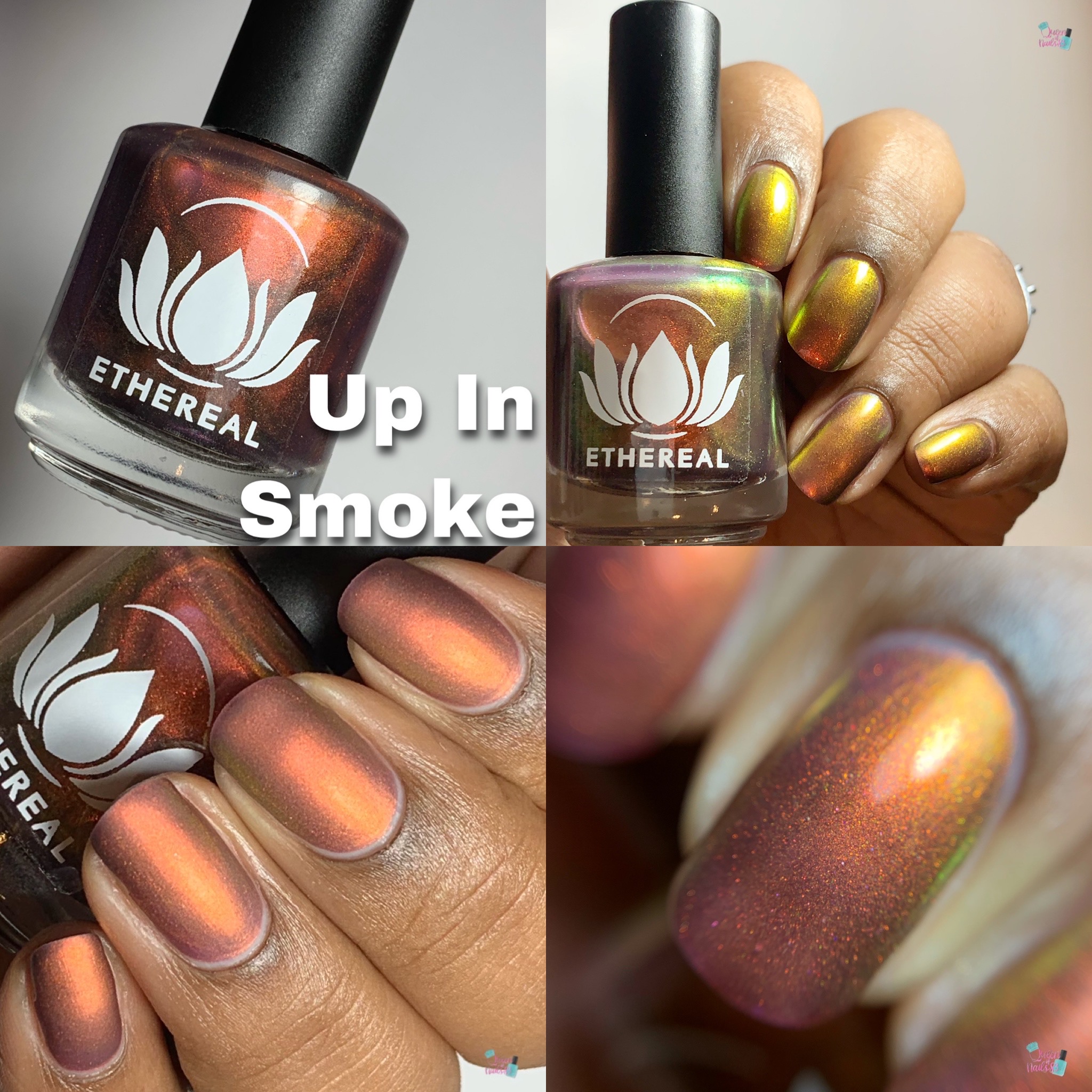 Burnout
A warm toned olive base with strong red, copper to green shifting shimmer $13.00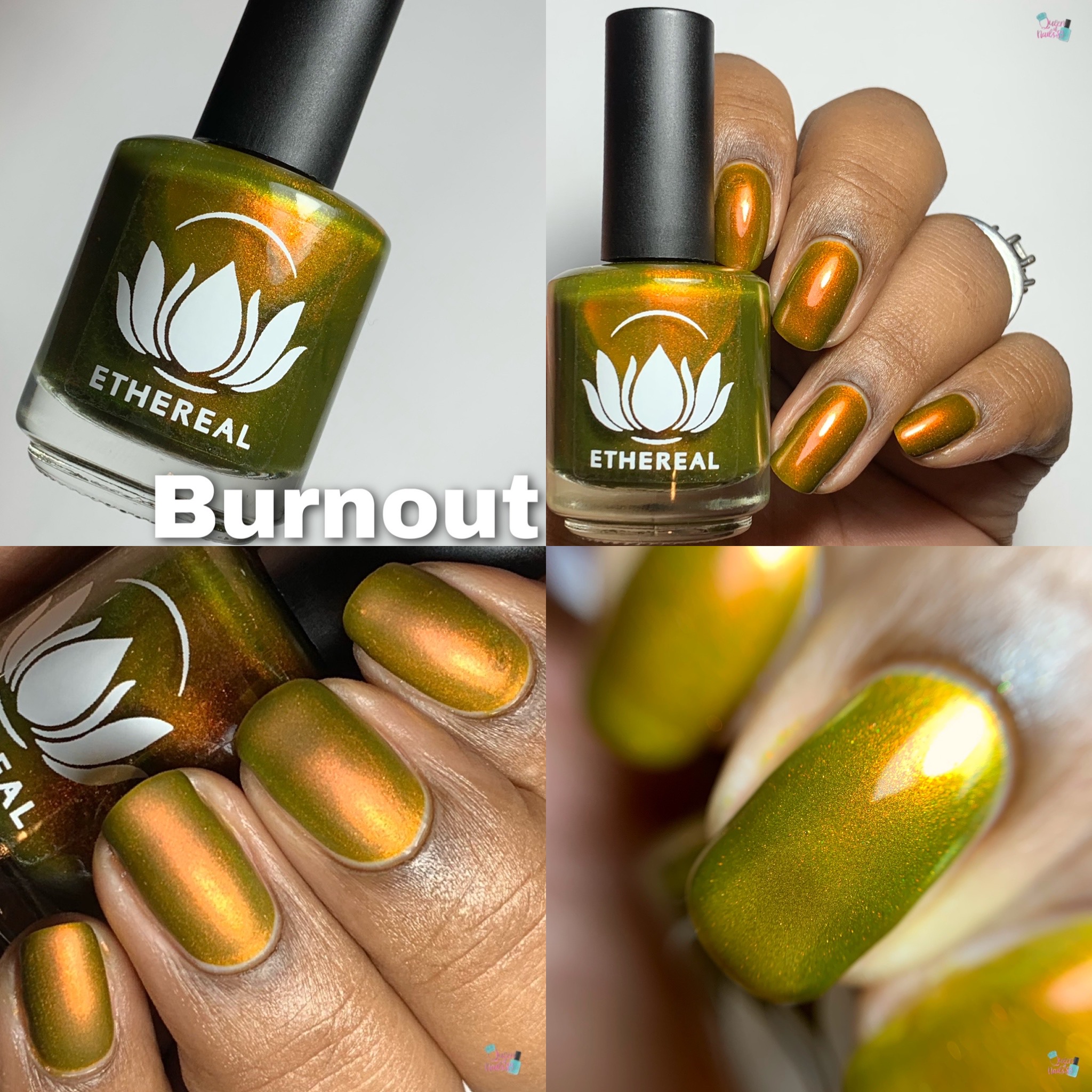 Smoky Quartz
A smoked grey plum base with lots of holographic micro flakies and red to green shifting shimmer. $12.50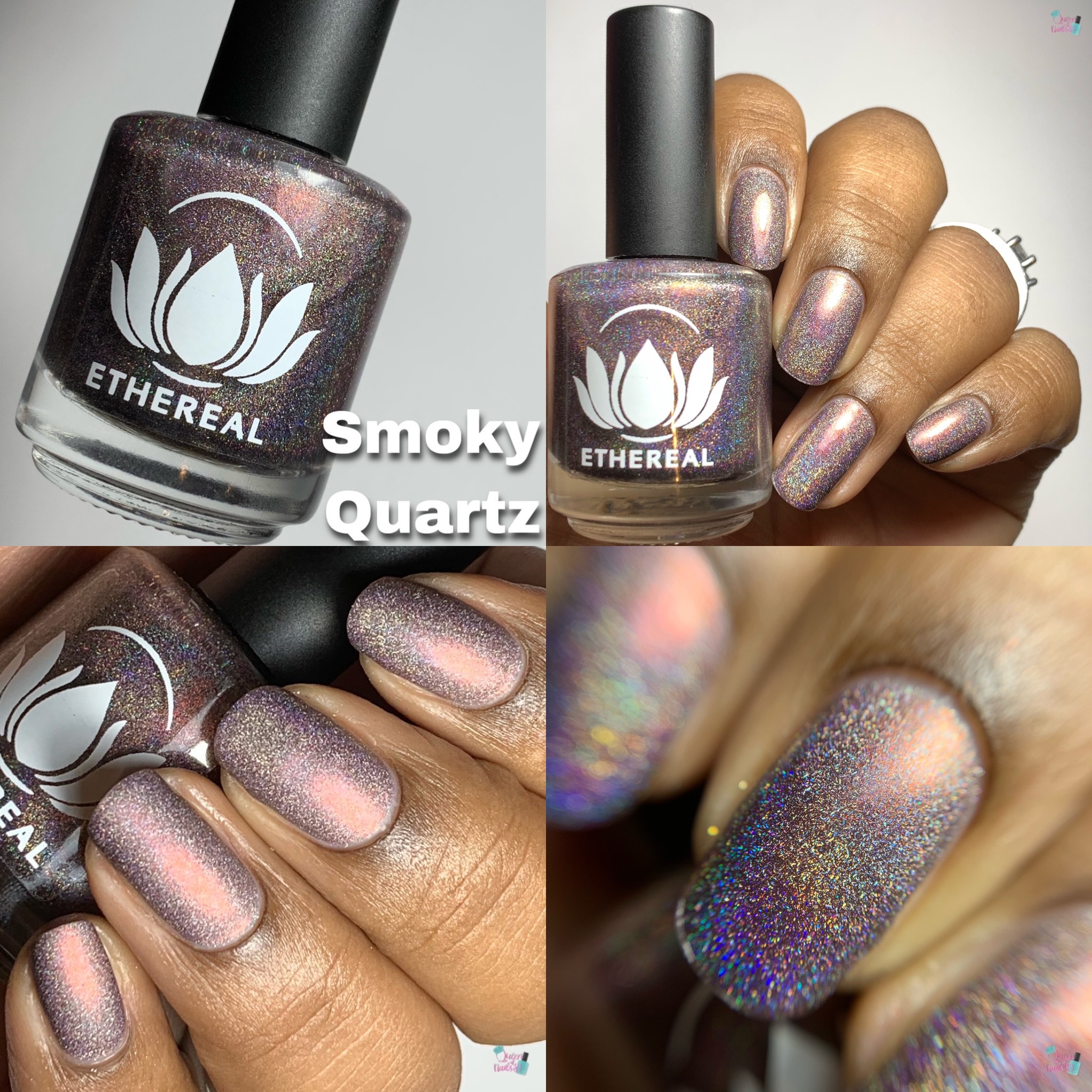 Cotton

Candy Collab
Cotton Candy
A soft and sugary pink base full of iridescent shifting flakies.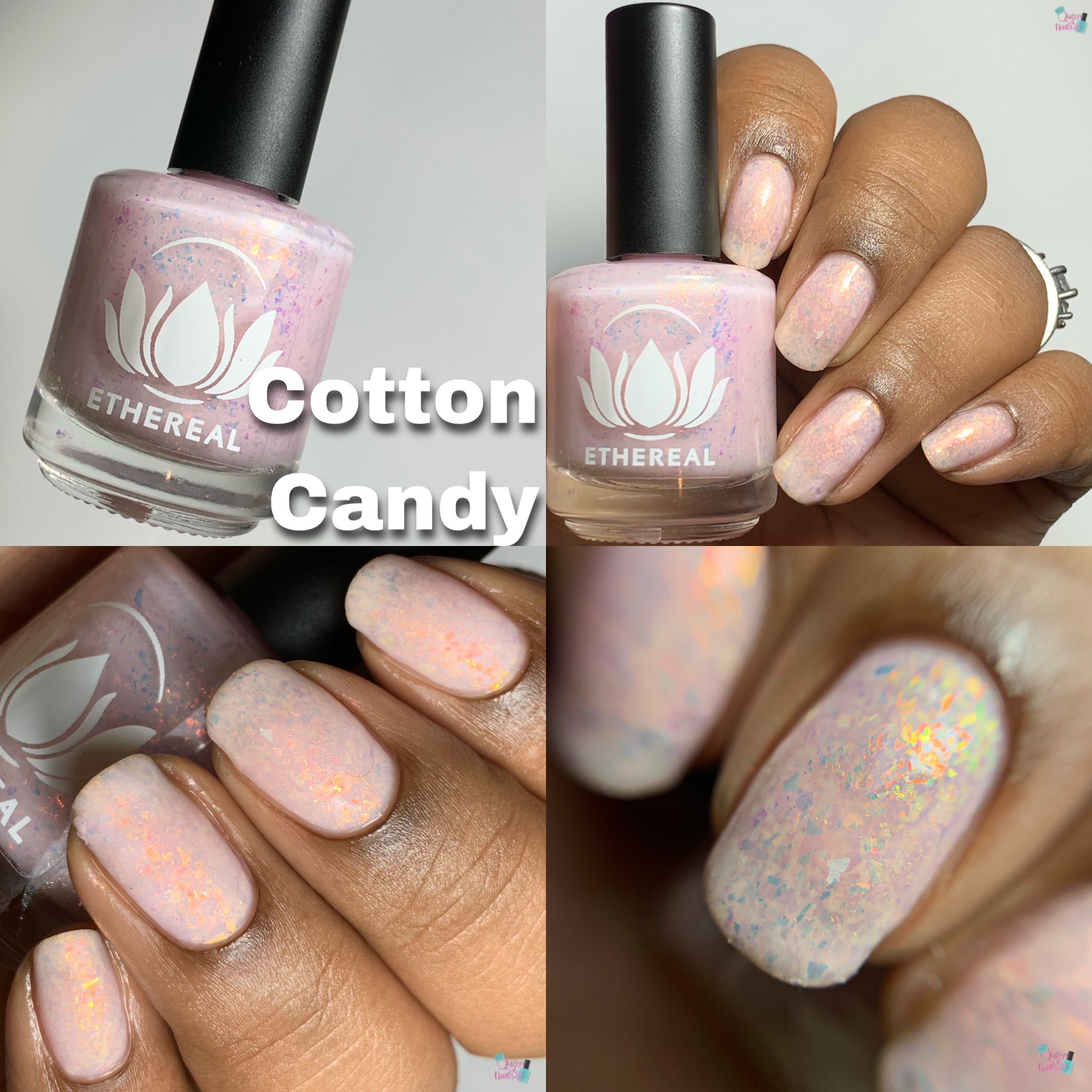 Cotton Candy Oil
A sweet spun sugary scent with notes of pink fluffy cotton candy, strawberry, vanilla and melted sugar. 1fl Oz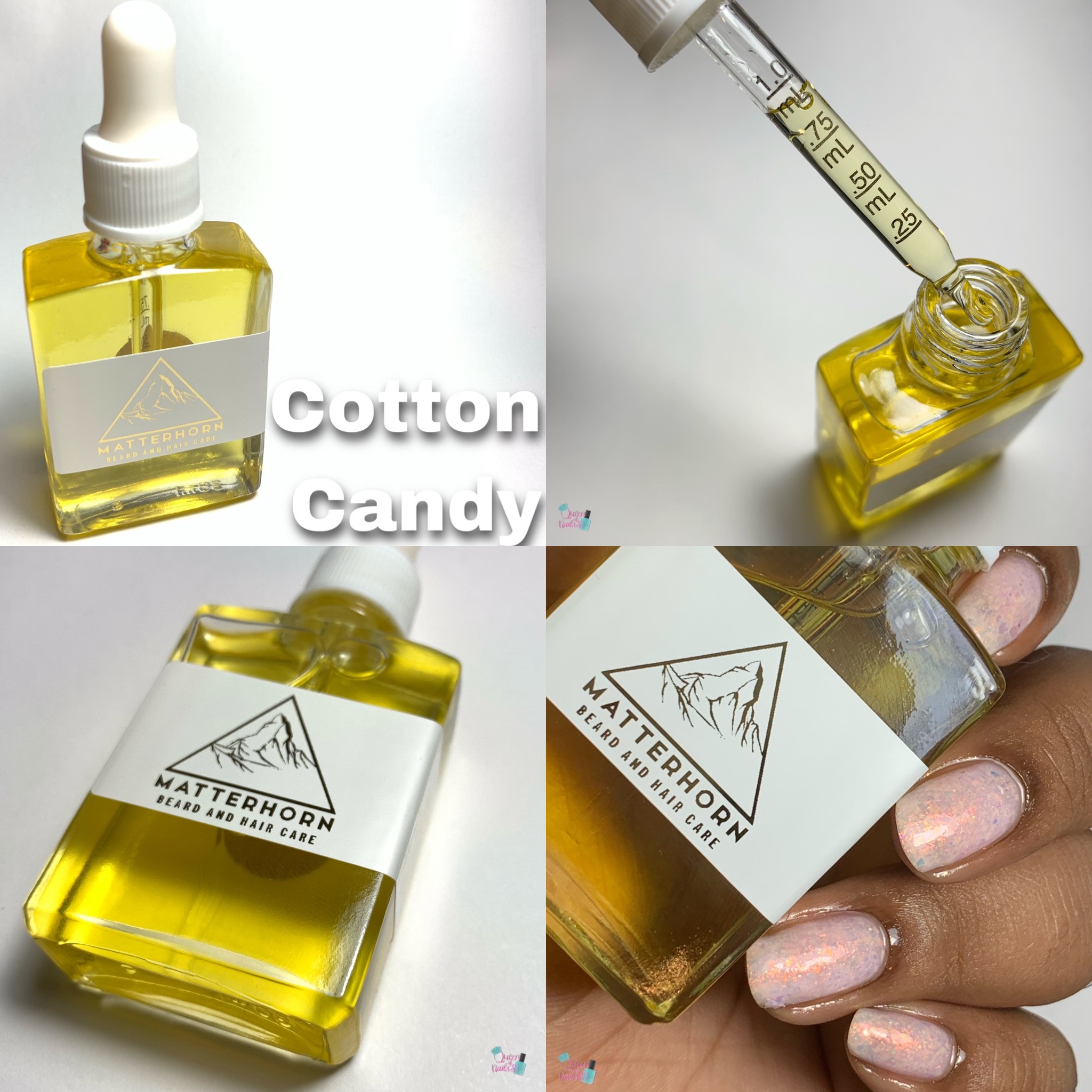 Ethereal Lacquer – Smoke Collection and Cotton Candy Collab
The Queen's Choice: White Smoke
Opacity: swatches shown in 2-3 thin coats 
Price:
Smoke Collection as stated above

Collab – $22 w/ free shipping
Availability: Saturday, April 4th 9pm eastern thru Saturday, April 11th
Ethereal Lacquer
*Like, Comment and Subscribe*
Eat, Laugh, Polish, Repeat
Queen of Nails 83

💕