Hey Sugas!!!! In the midst of all the craziness, makers have not lost their ability to create amazing polish. Today I have the Spring Thermal Quad from Paint It Pretty Polish. This 4 piece set is currently available online RIGHT NOW! So If you're stuck in the house and looking to do a little shopping, stop by and pick up them up!
Enjoy
**All swatches are done using Peel-off Base Coat, glossy, QDTC and Matte Topcoat. Swatch photos are taken using artificial lights.**
Out With The Cold (T)
A cornflower blue to light blue with a shifting blue purple shimmer and chameleon flakes.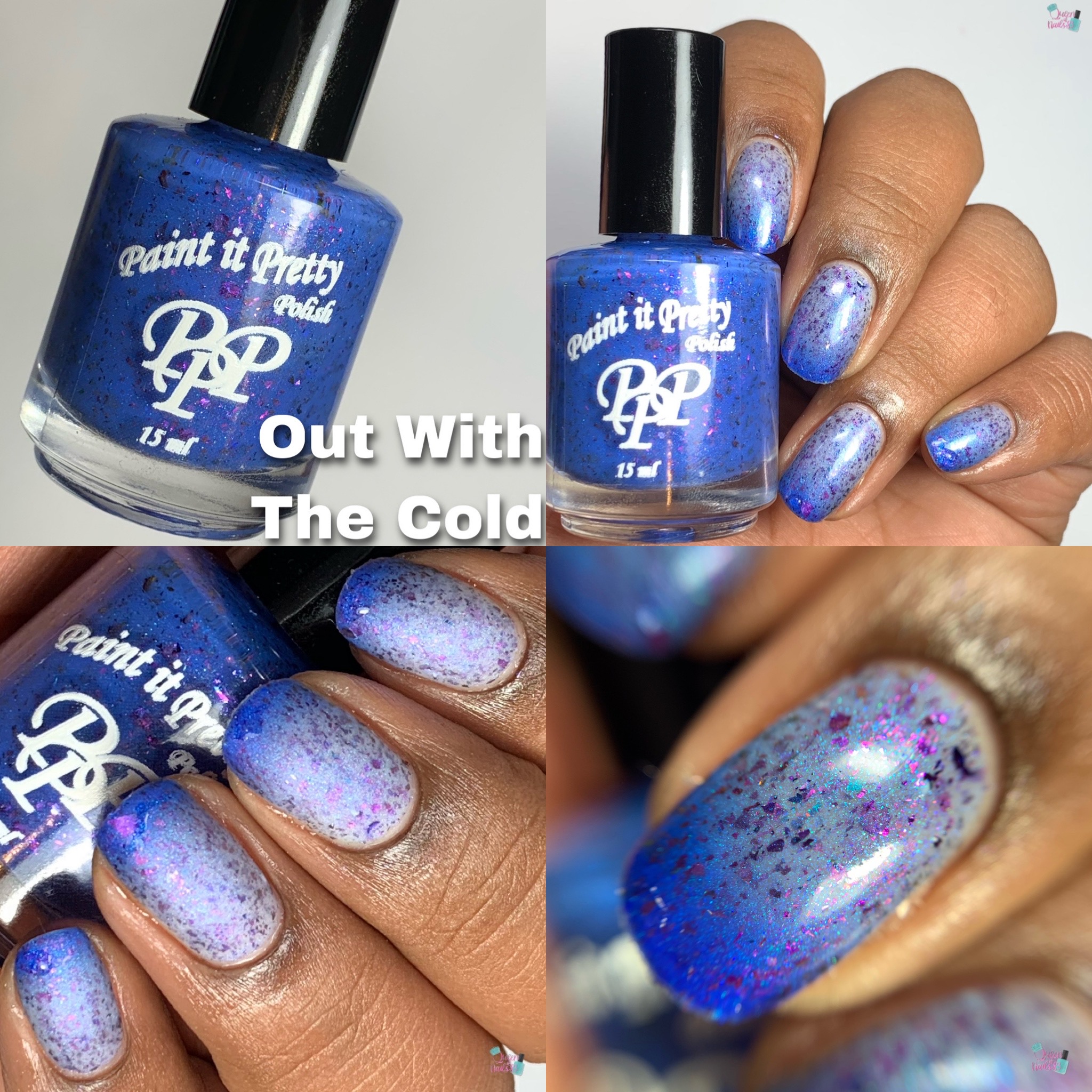 Snow Kisses (T)
A blue teal to colorless with a shifting shimmer and chameleon flakes in purple/pink/blue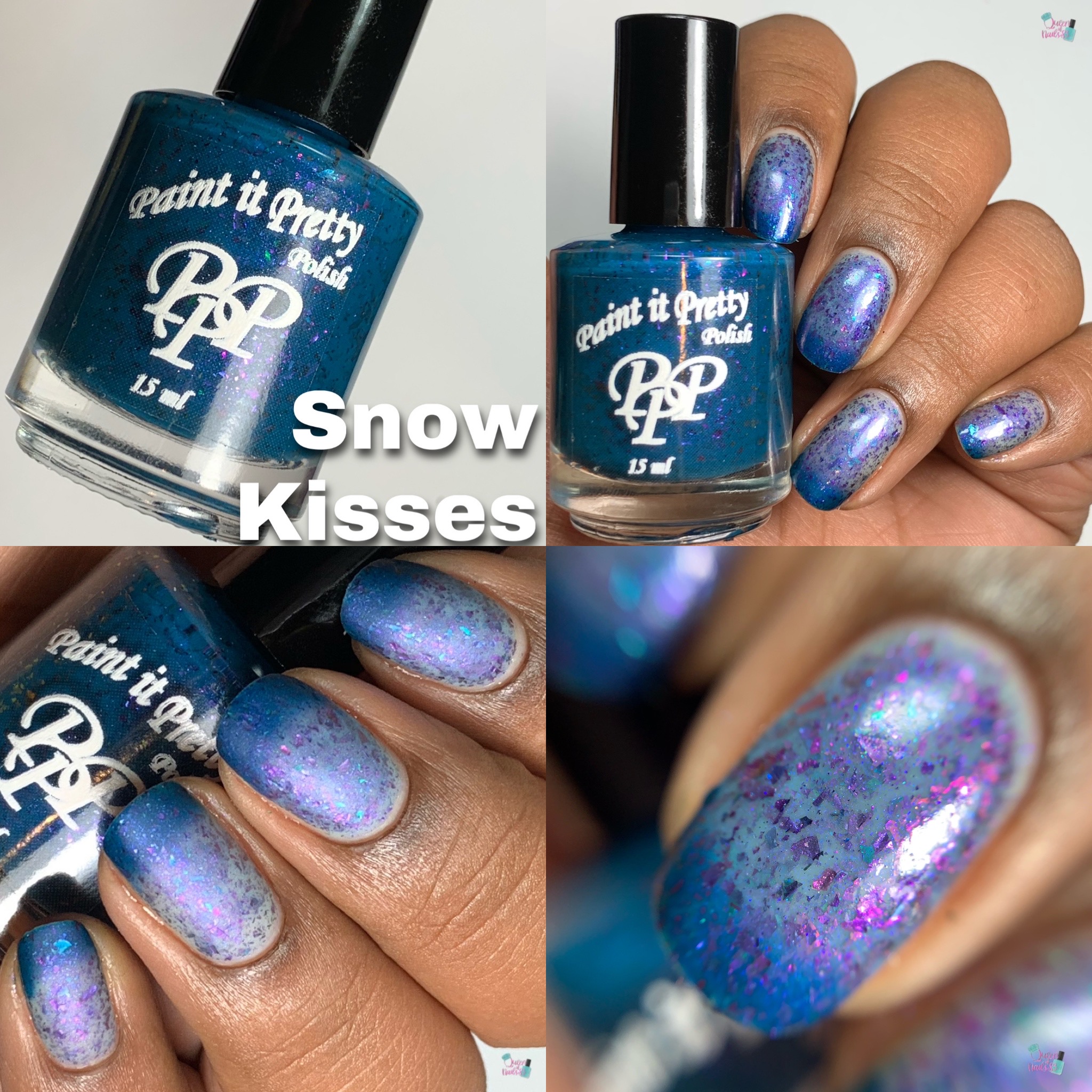 Snow Bunny (T)
A purple to colorless with a red shimmer and shifting chameleon flakes in pink and blue.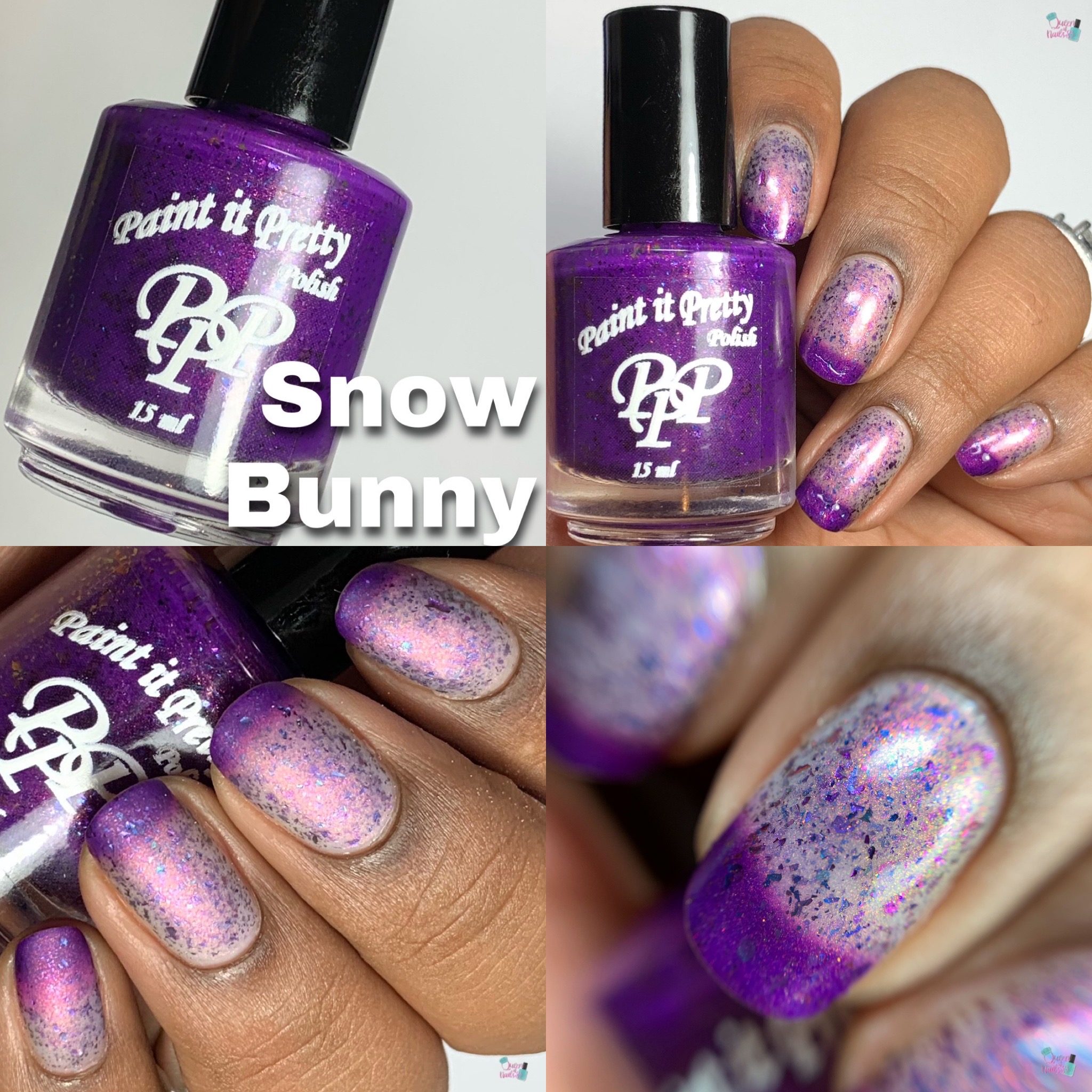 Polar Shift (T)
A blue when warm and purple when cold with crystal chameleon flakes in an array of colours with a scattered holo finish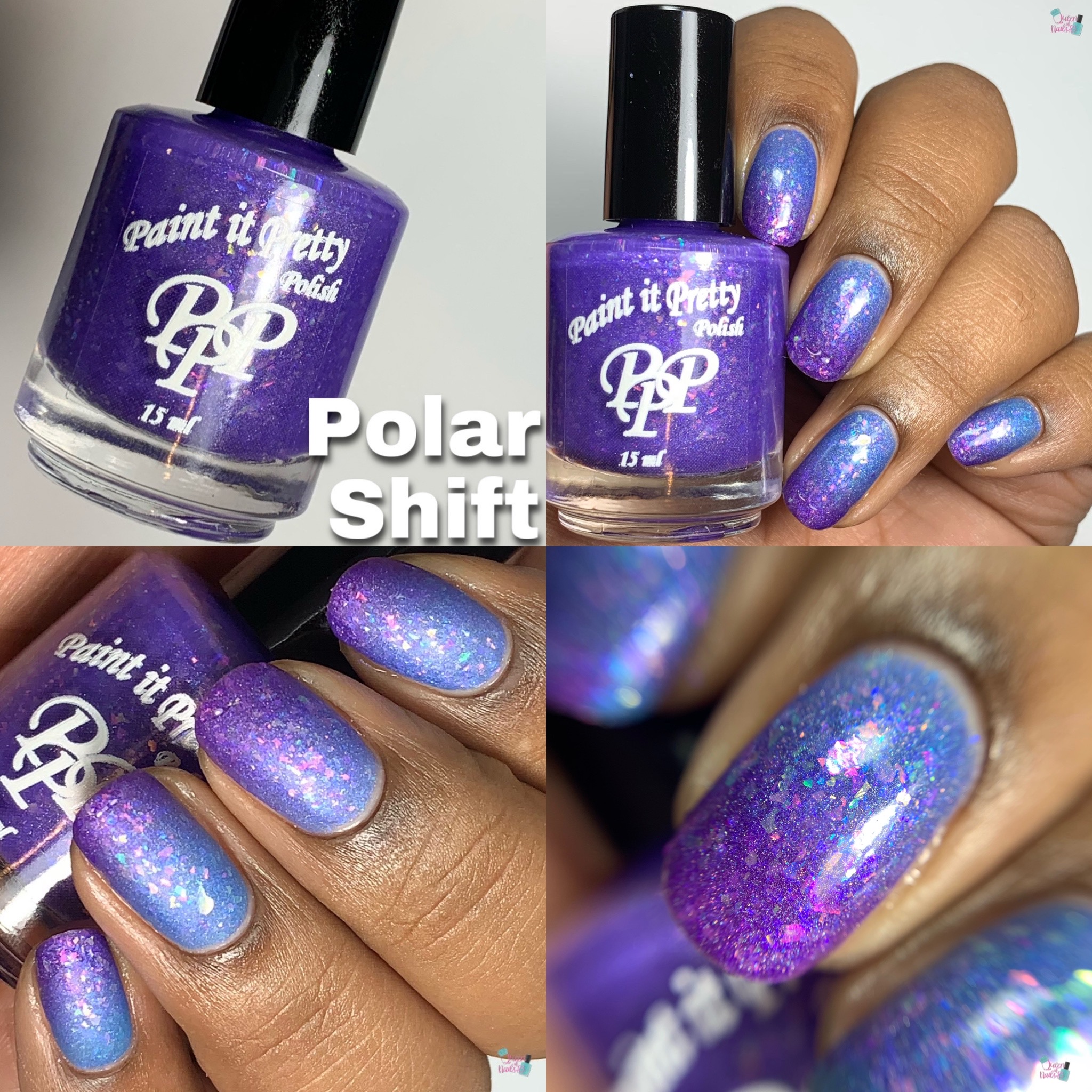 Paint It Pretty Polish – Spring Thermal Quad
Opacity: swatches shown in 2-3 thin coats
Price: $11
Availability: Current
Paint It Pretty Polish
*Like, Comment and Subscribe*
Eat, Laugh, Polish, Repeat
Queen of Nails 83
💕