Hey Sugas…. I did a thing! Today I finally was able to schedule my practical and theory state board nail tech exams!!!! #InsertScreamHere!!!
You guys, I am supper excited! I feel like I just won the lottery. This moment has been a long time coming and it's here!! I don't want to give specific dates, but I will say that they'll be taken within the next 4 weeks, barring any circumstances outside of my control. I will keep you all updated with my status, in the meantime, please send prayers, love and good vibes only!!!
On to the polish…
Today I have the March 2020 Release from Sassy Sauce! This release has something for everyone; creme lovers, flakie fanatics, shimmer junkies and thermal addicts. Set your alarms, this one's gonna be good!
Enjoy….
**All swatches are done using liquid latex peel off base coat, glossy QDTC and matte topcoat. Swatch photos are taken using artificial lights.**
Peanut Butter and Jealous
A white crelly base, loaded with a blue and violet sparkle and duo chrome shifting flakies.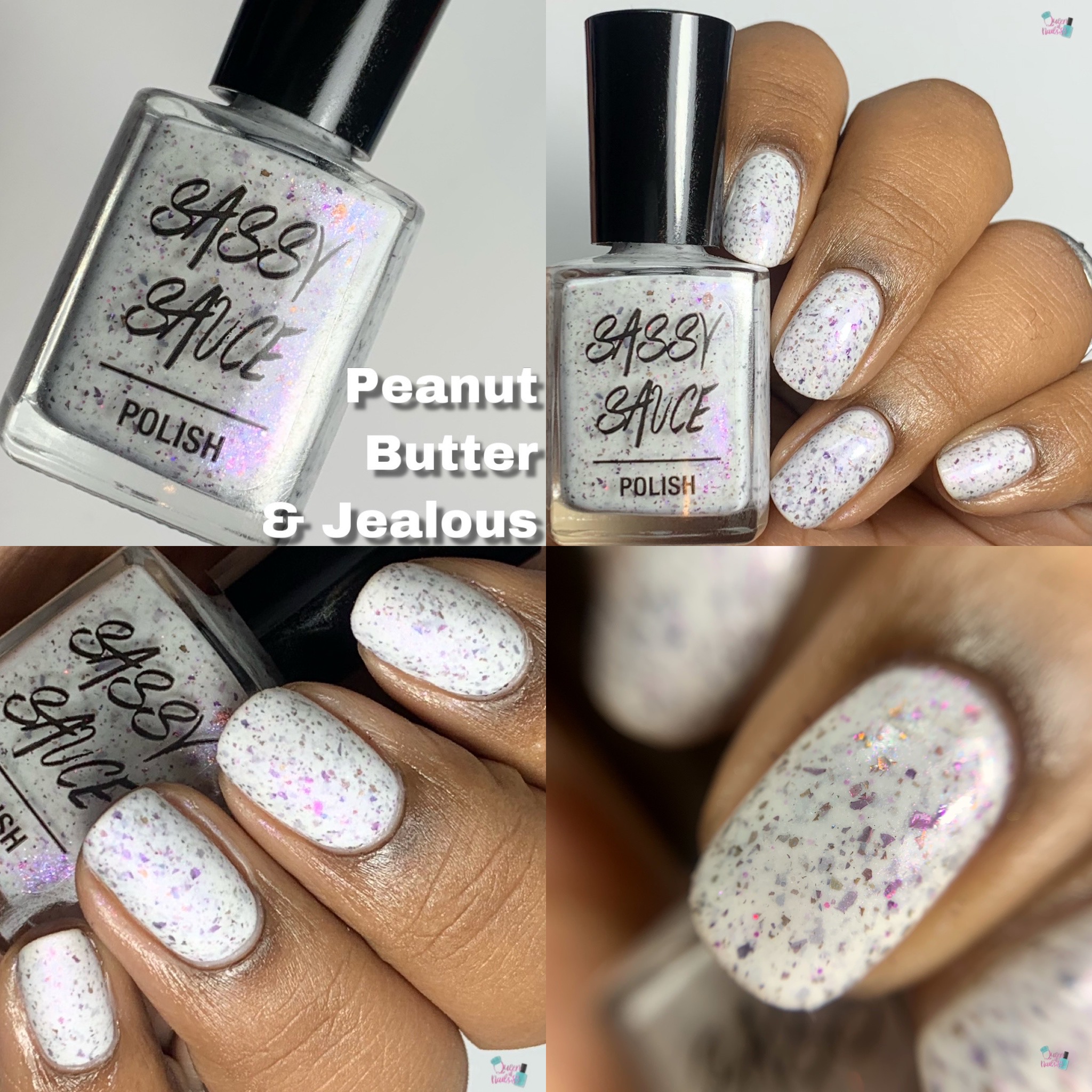 Rain
A beautiful, cool toned turquoise cream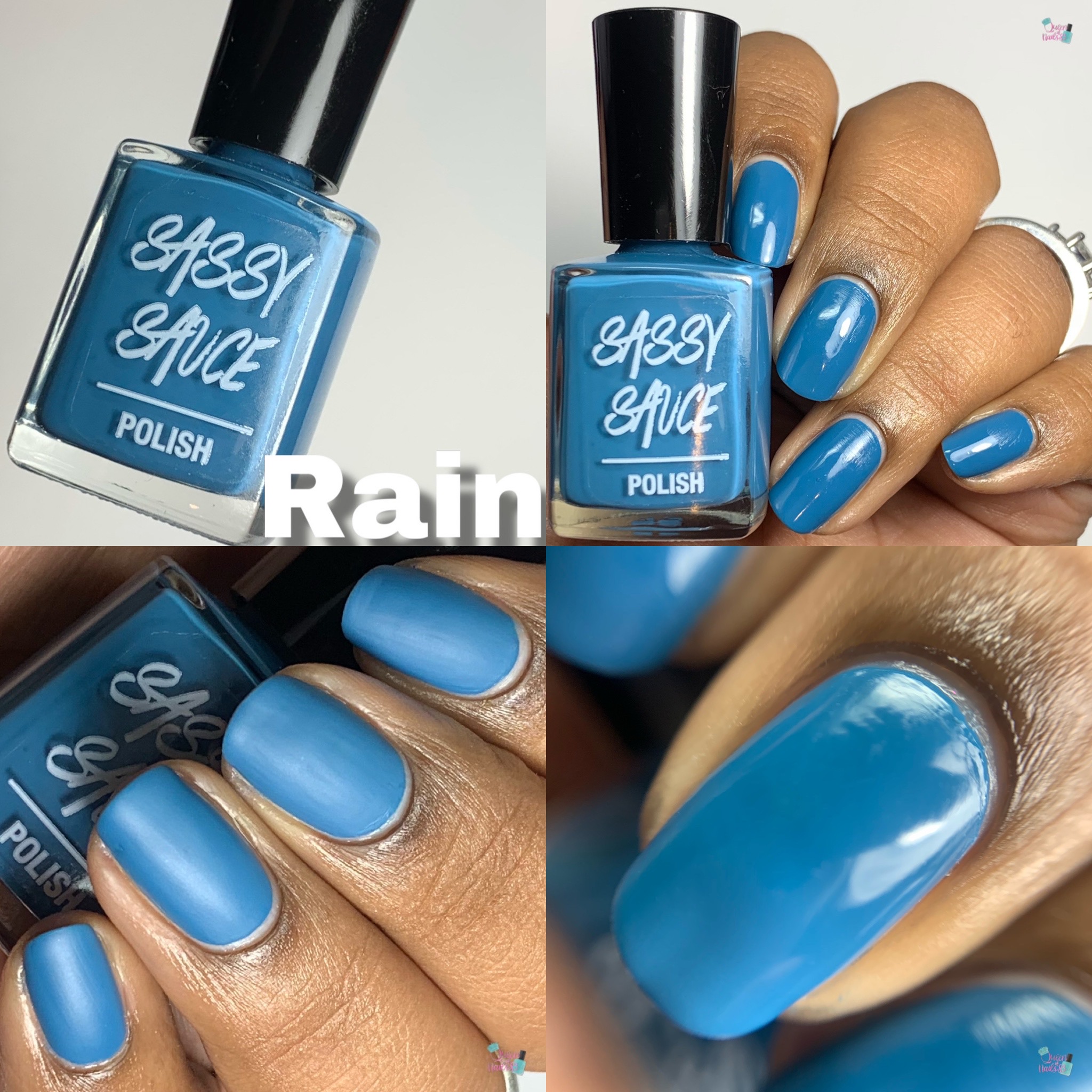 Pixie Poop
A turquoise jelly base with a strong purple shimmer, loaded with linear holo and red/blue shifting duo chrome flakies.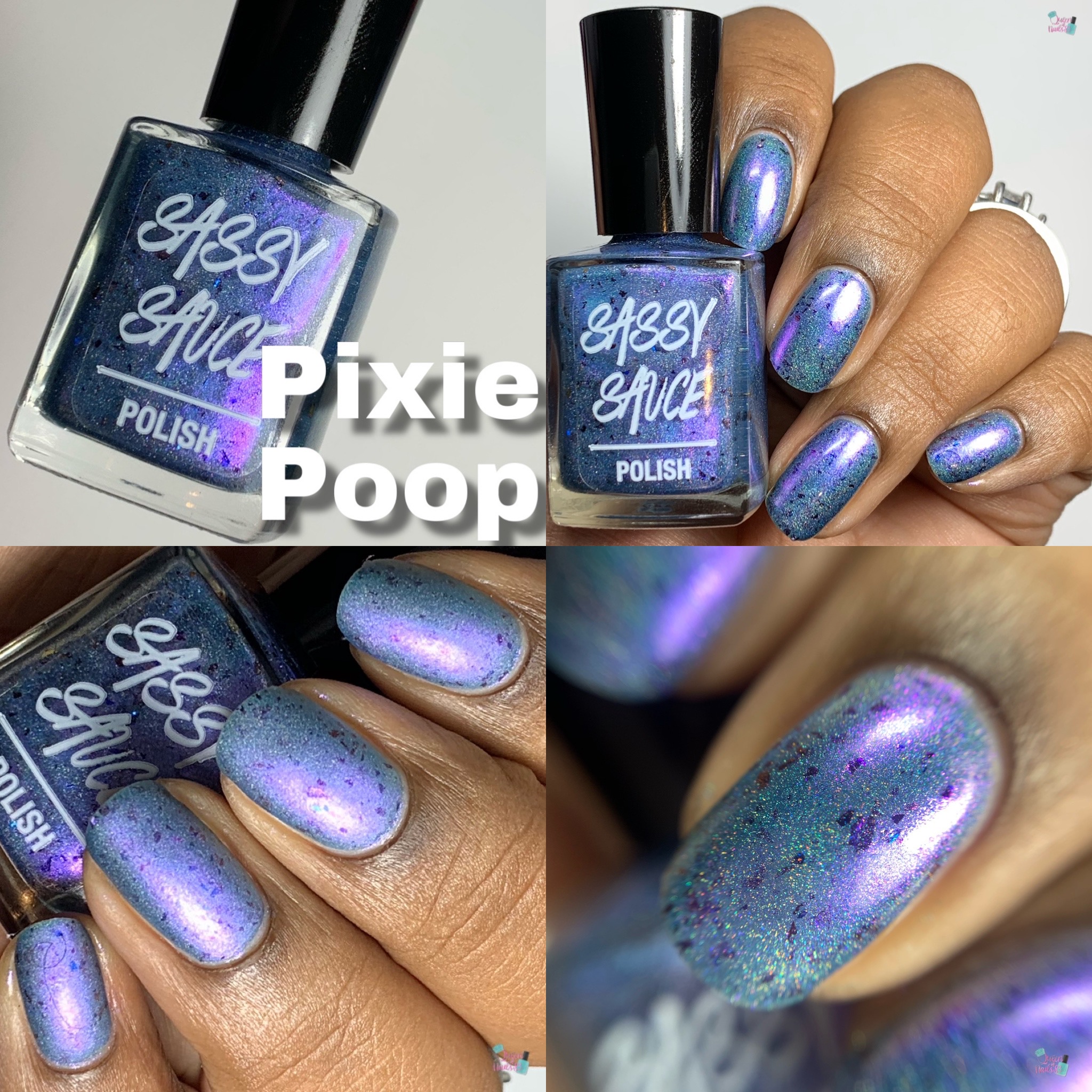 Jiggle Juice (T)
A tri-thermal that shifts from navy blue (Cold) to purple (warm) to green (hot)  with holographic sparkle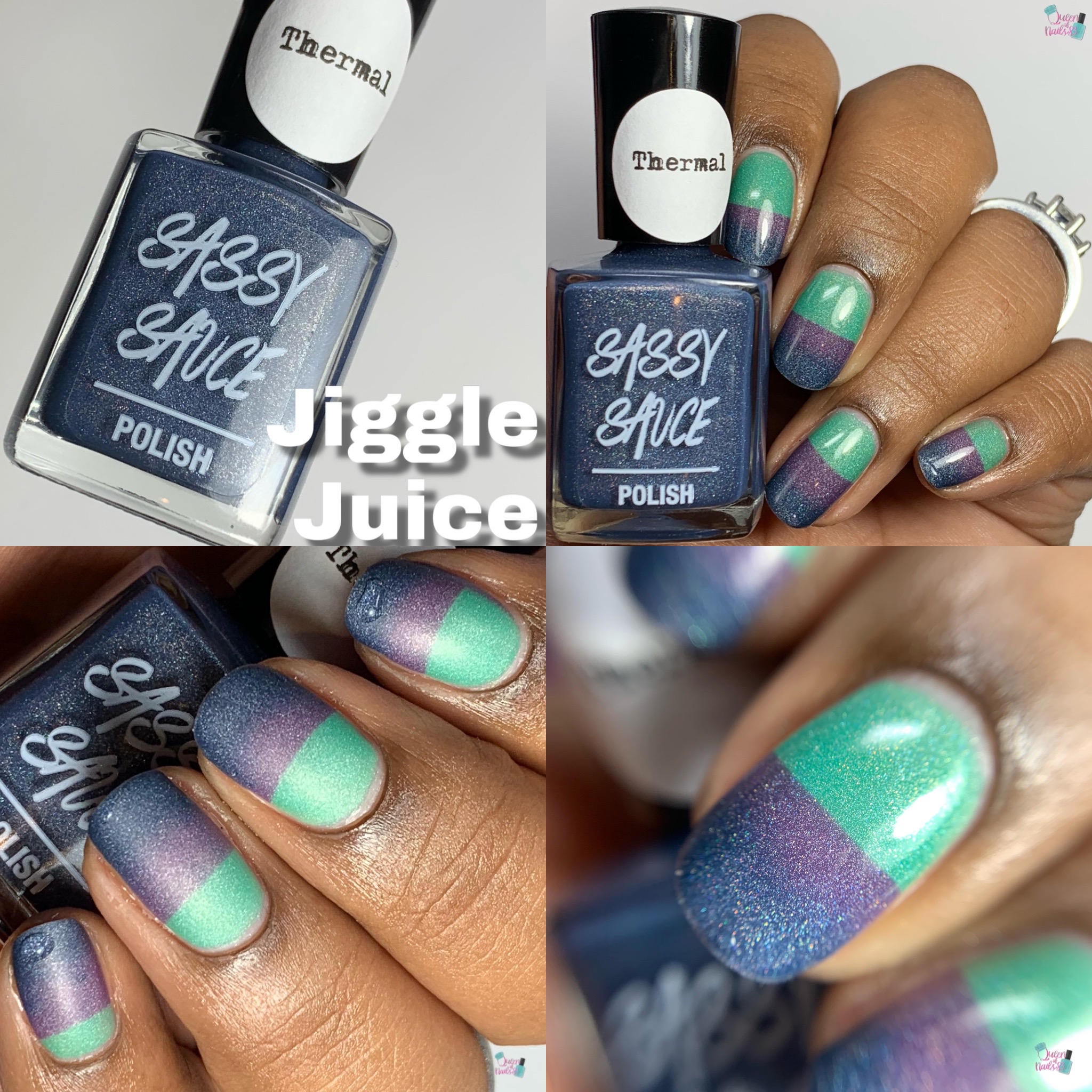 Sassy Sauce Polish – March 2020 Release
The Queens Choice: Peanut Butter and Jealous
Opacity: swatches shown in 3 coats
Price: $11 each or all 4 for $40
Shipping: $3.50 (US) and $15 (Canada) flat rate
Availability: Saturday, March 21st at 11 am cst
Sassy Sauce Polish
*Like, Comment and Subscribe*
Eat, Laugh, Polish, Repeat
Queen of Nails 83

💕