Hey Sugas!!! The one subject in school that I was never a fan of was history. Ugh!!! I loathed every minute of the class. Remembering dates was not a strong suit of mine but somehow I managed to pass the class. Thank goodness those days are over!
This month's PPU/IPU theme is Ancient History and I stop to ponder… if my classes in school were this interesting, this beautiful, I may have taken more of an interest. #ThingsThatMakeYouGoHmmmmm
Enjoy…
**All swatches are done using liquid latex Peel-off Base, glossy, QDTC and matte topcoat. Swatch photos are taken using artificial lights.**
Alter Ego – 5th Century Indian Nut
Maker: Cynthia
Description: A white base with brown microglitter
Price: $9.00 / Cap: NONE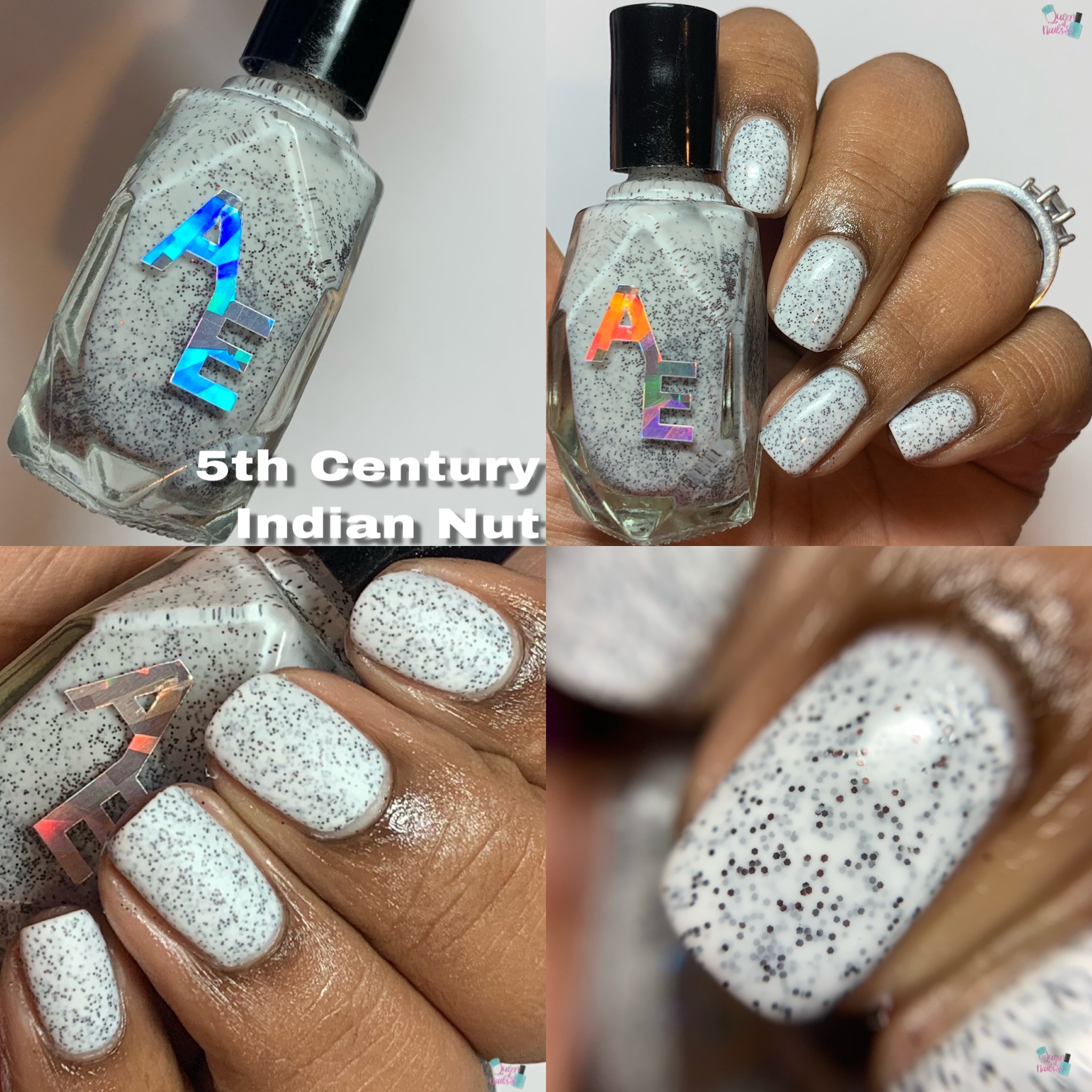 5th Century Indian Nut Soap
Description: A molded hand created, naturally scented massage bar soap.
Price: $4 / CAP: 33 bars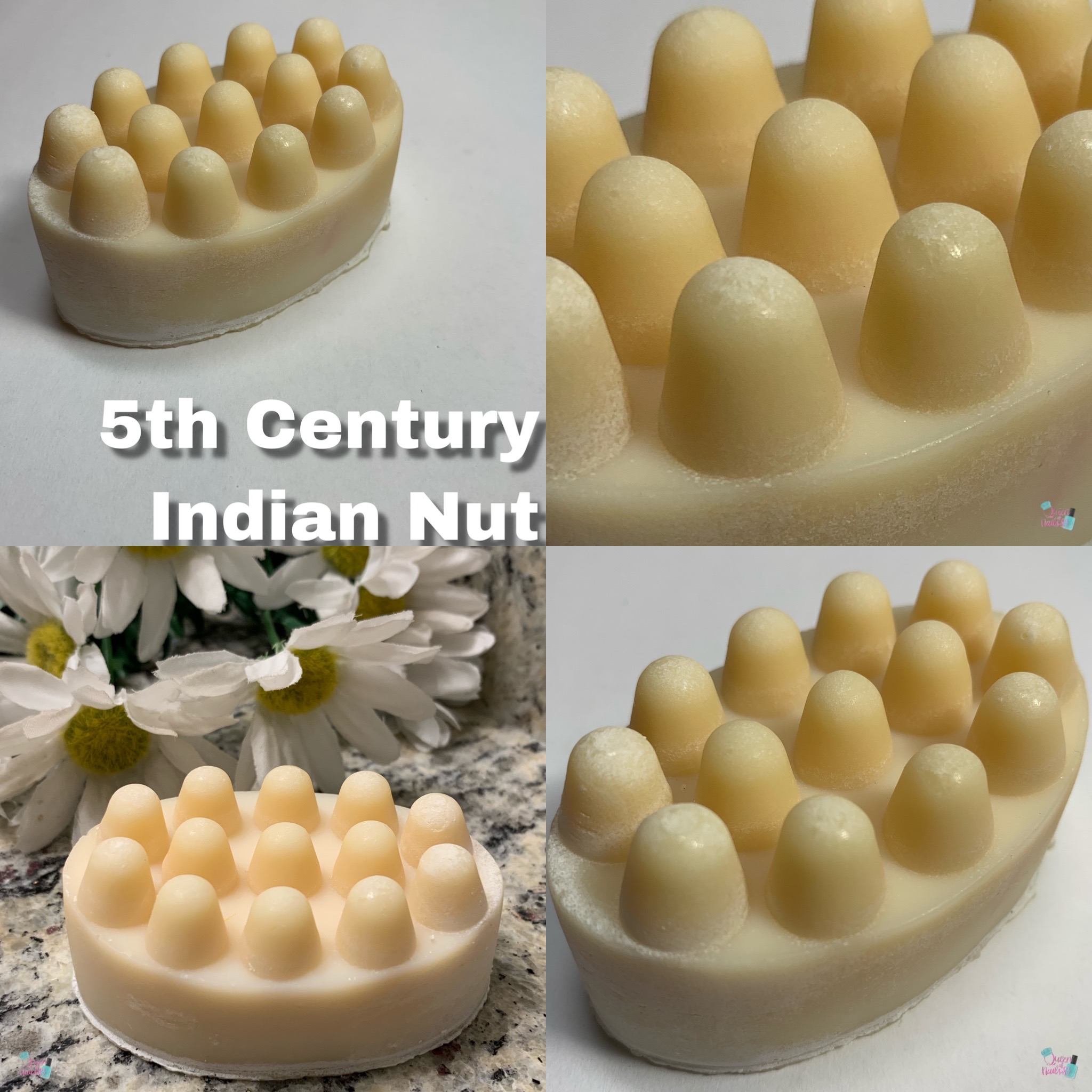 Bee's Knees Lacquer – The Eagle Bearer
Maker: Sarah
Description: A pinky red to gold pastel multichrome with two types of rich gold flakes
Price: $12.50 / Cap: 250 bottles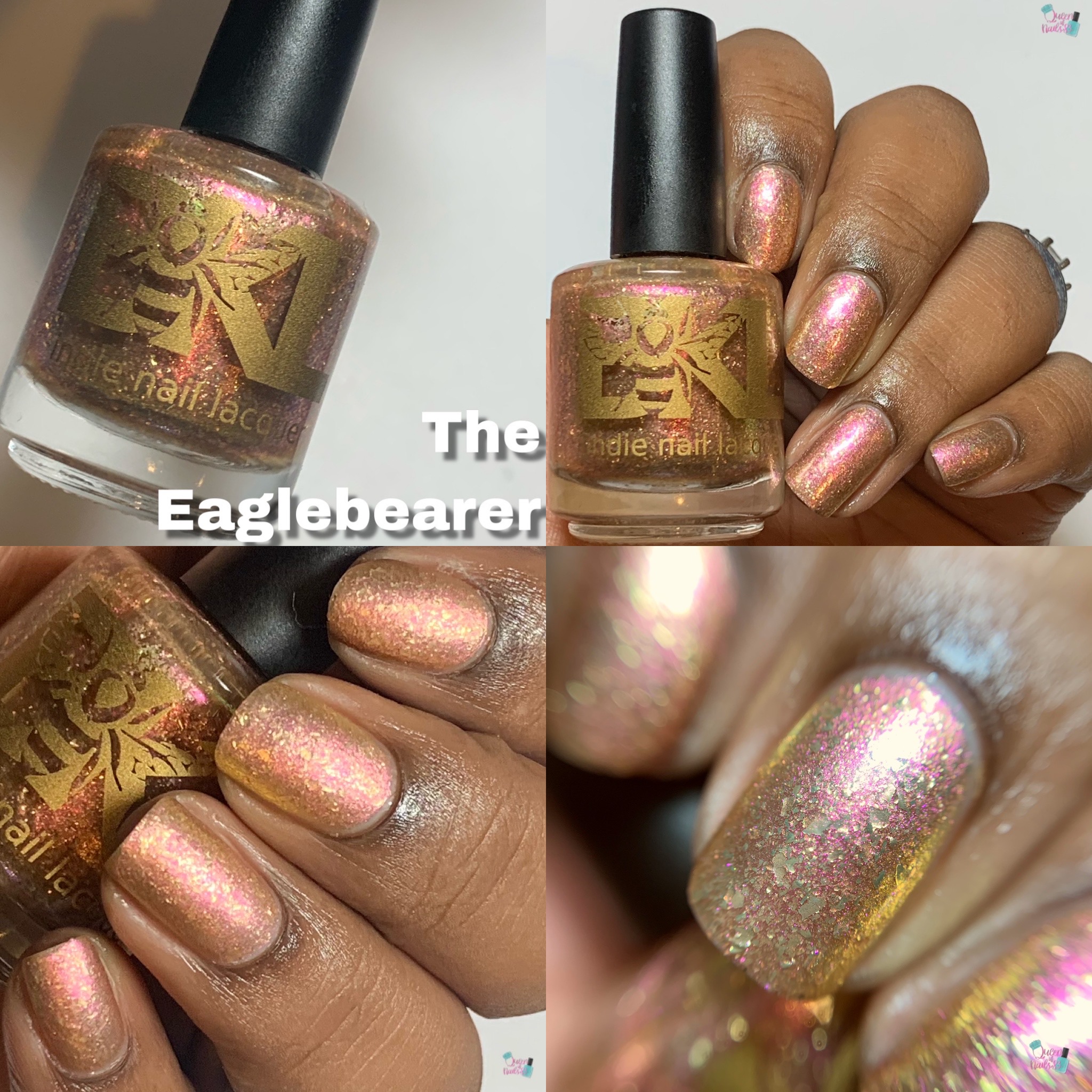 Bluebird Lacquer – Ra Rah Sis Boom Bah!
Maker: Lou
Description: A shimmery holographic azure blue to lavender to gold multichrome
Price: $11.50 / CAP: NONE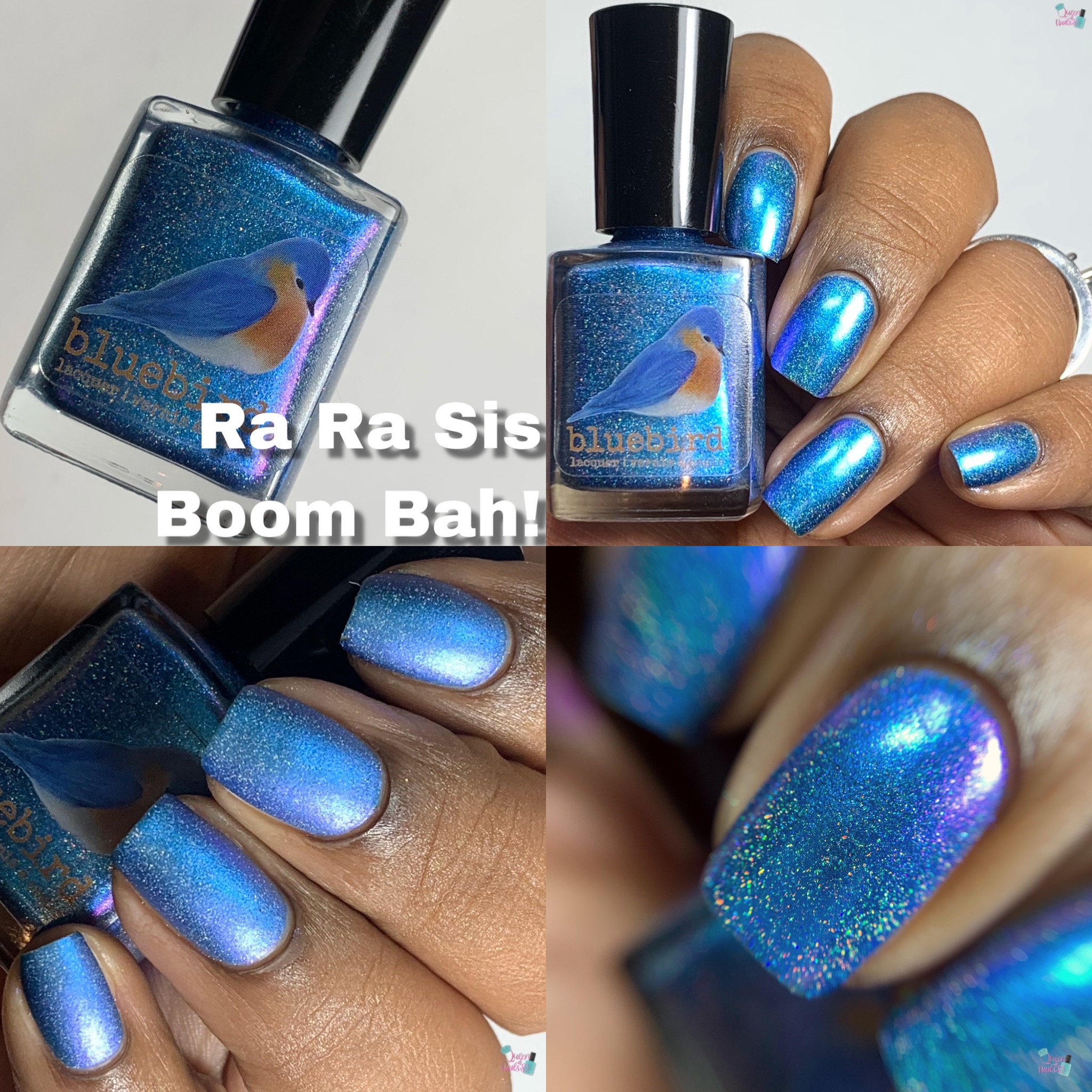 Cupcake Polish – Bath House
Maker: Sara
Description: A minty blue crème based nail polish filled with orange/gold/green shifting iridescent flakies 
Price: $13 / Cap: NONE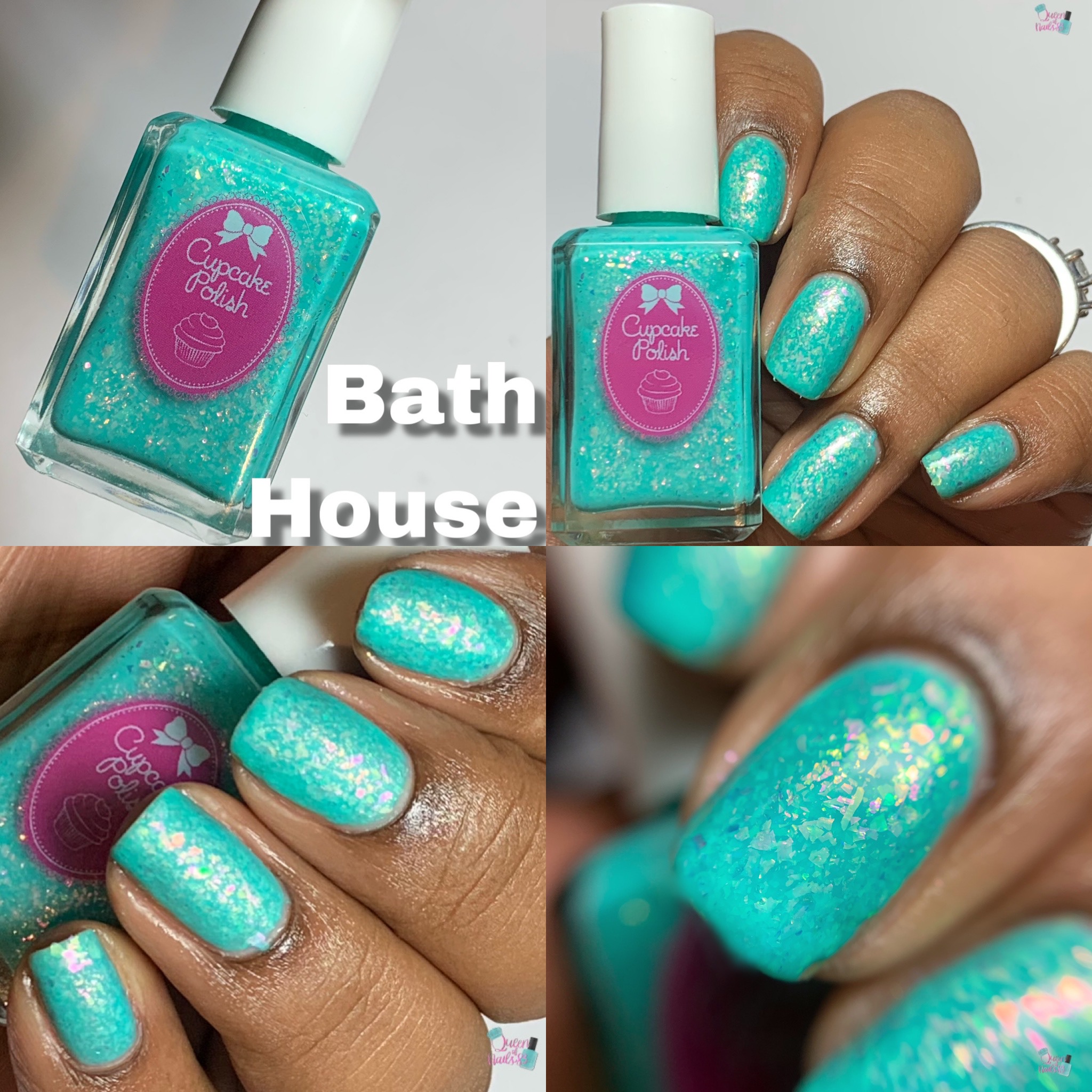 Ethereal Lacquer – Zenobia
Maker: Meagan
Description: A grey blue base full of red, gold to green shifting shimmer.
Price: $13 / Cap: NONE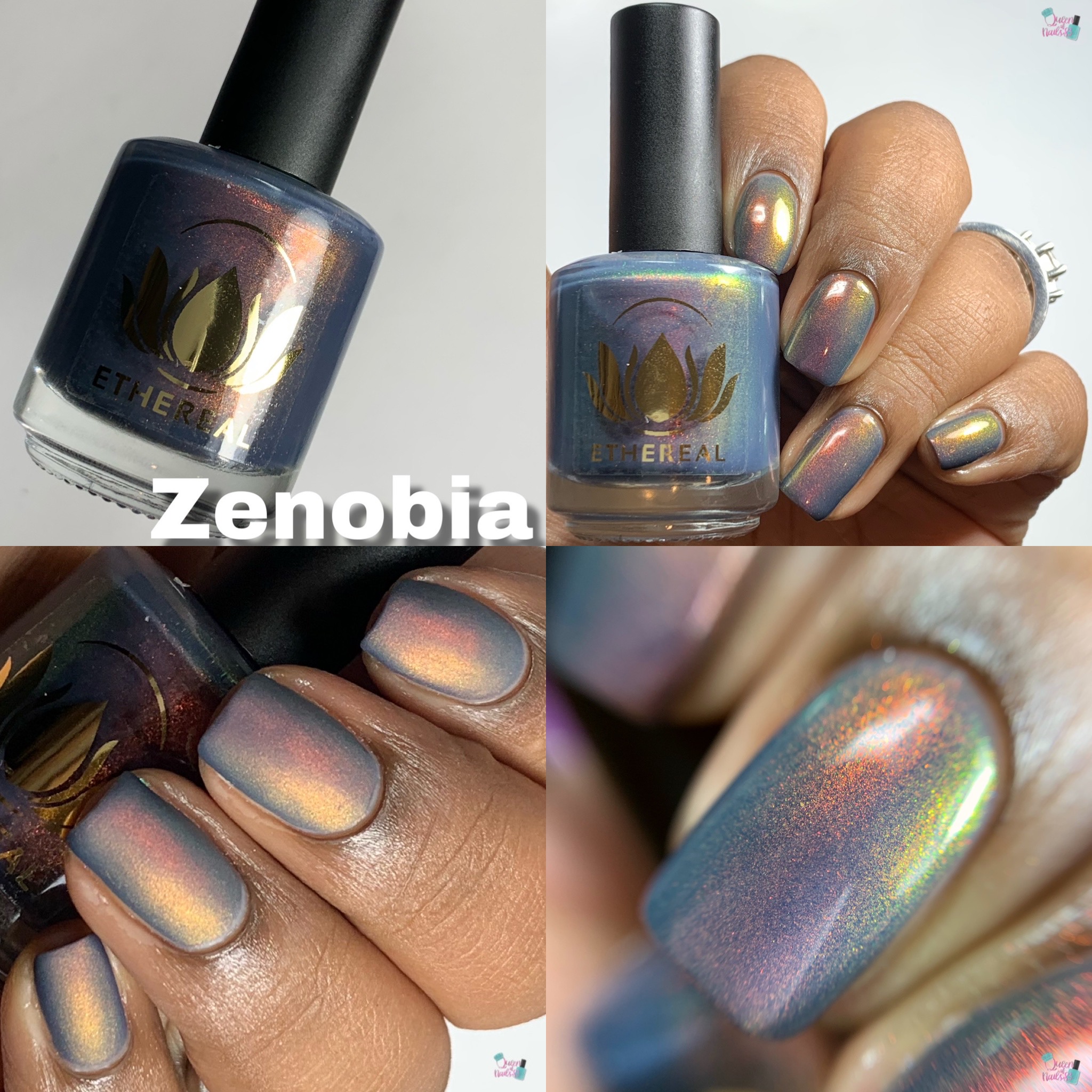 Femme Fatale Cosmetics – Lernaean Hydra
Maker: Sophie
Description: A deep purple-blue base with soft greenish duochrome shine. Within are green-blue-purple chrome shifting flakes and superfine green holographic glitters.
Price: $14 / Cap: NONE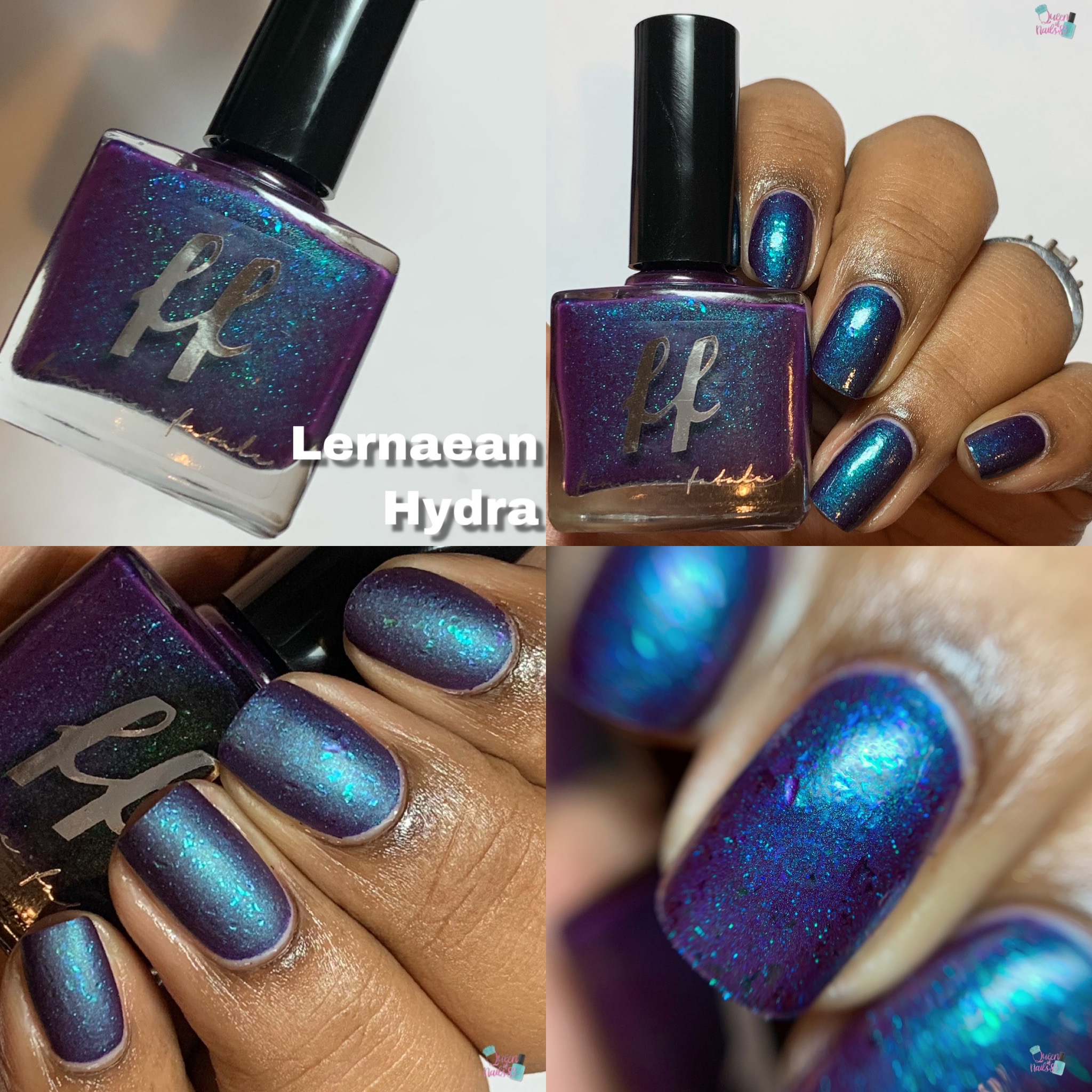 Ginger Fizz Boutique – Depths of the Sea
Maker: Shelly
Description: Multi-shaped wax in the form of sea shells, sea turtles, fish, star fish, mermaids and crowns in various clors including orange, yellow, pink, green, turquoise, and purple. The wax shapes are scented in a tropical and refreshing Pina Colada scent and are made from a soy wax blend.
Price: $5 / Cap: 75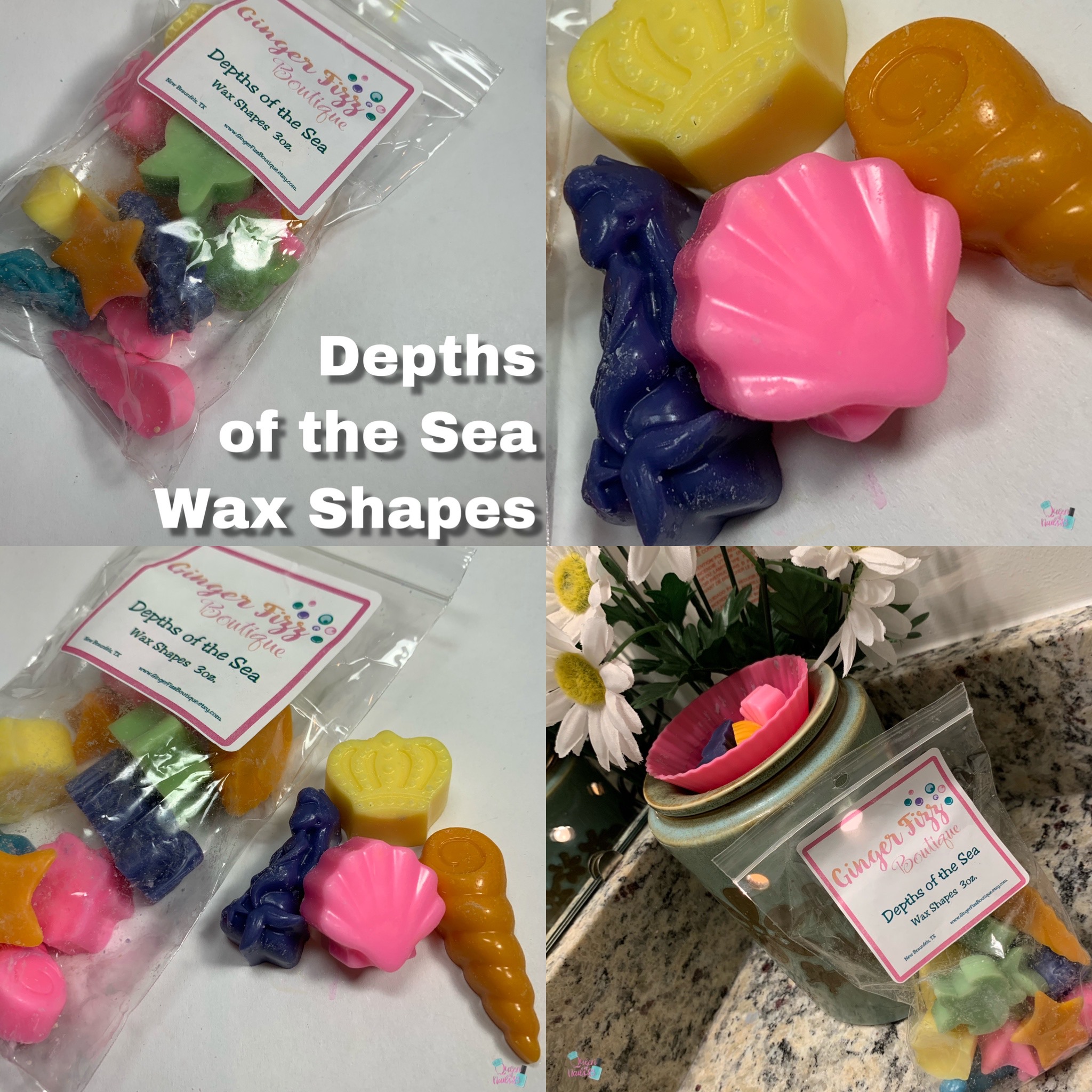 Jior Couture – Is Such A Thing Even Possible (M/GITD)
Maker: Sacha
Description: A dark blue, light blue, teal/turquoise multichrome magnetic with a celestial blue glow in the dark
Price: $11.50 / Cap: NONE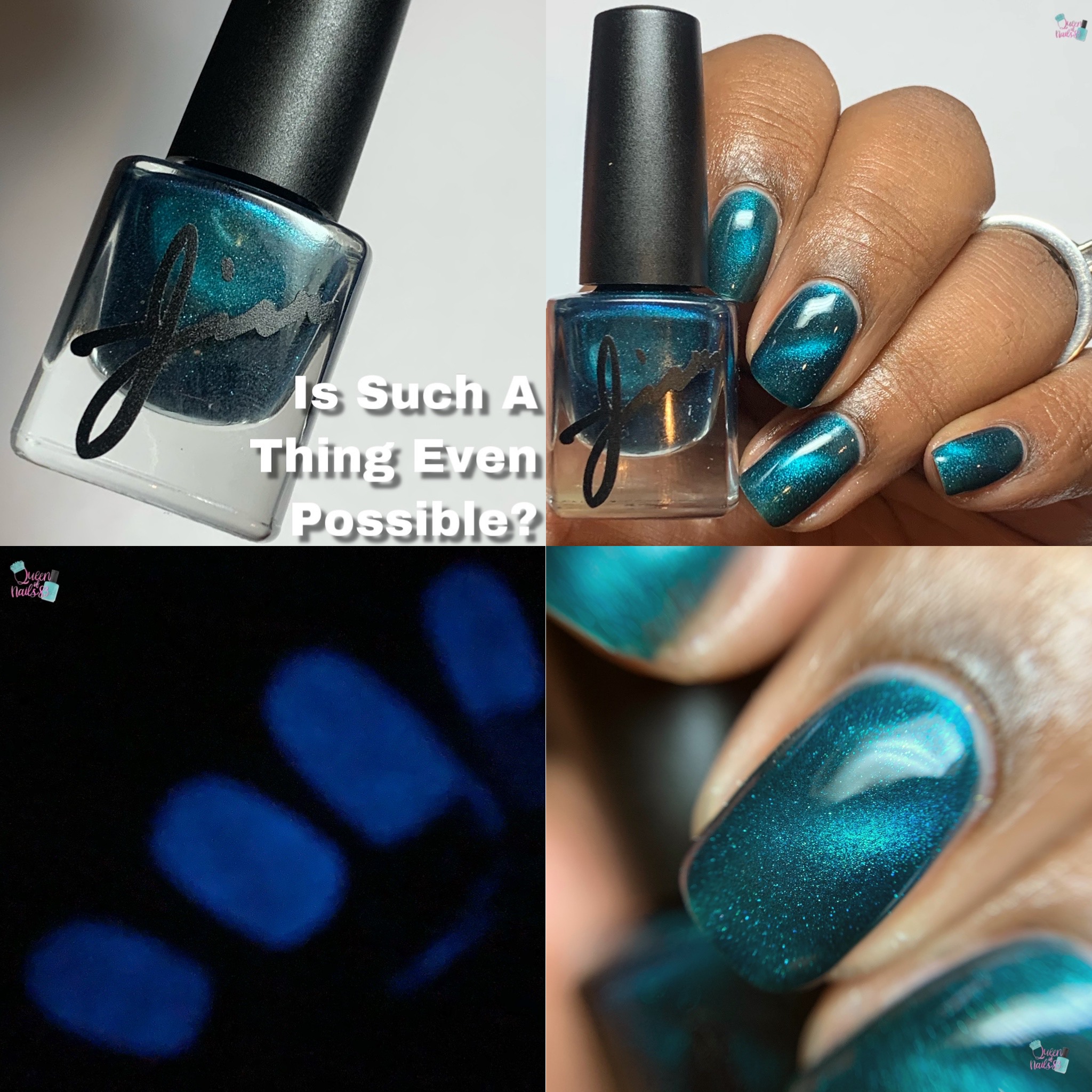 KBShimmer – Sol What?
Maker: Christy
Description: A soft purple jelly base with color shifting flakes in orange, warm gold and grass green and micro holographic flakes
Price: $10 / Cap: NONE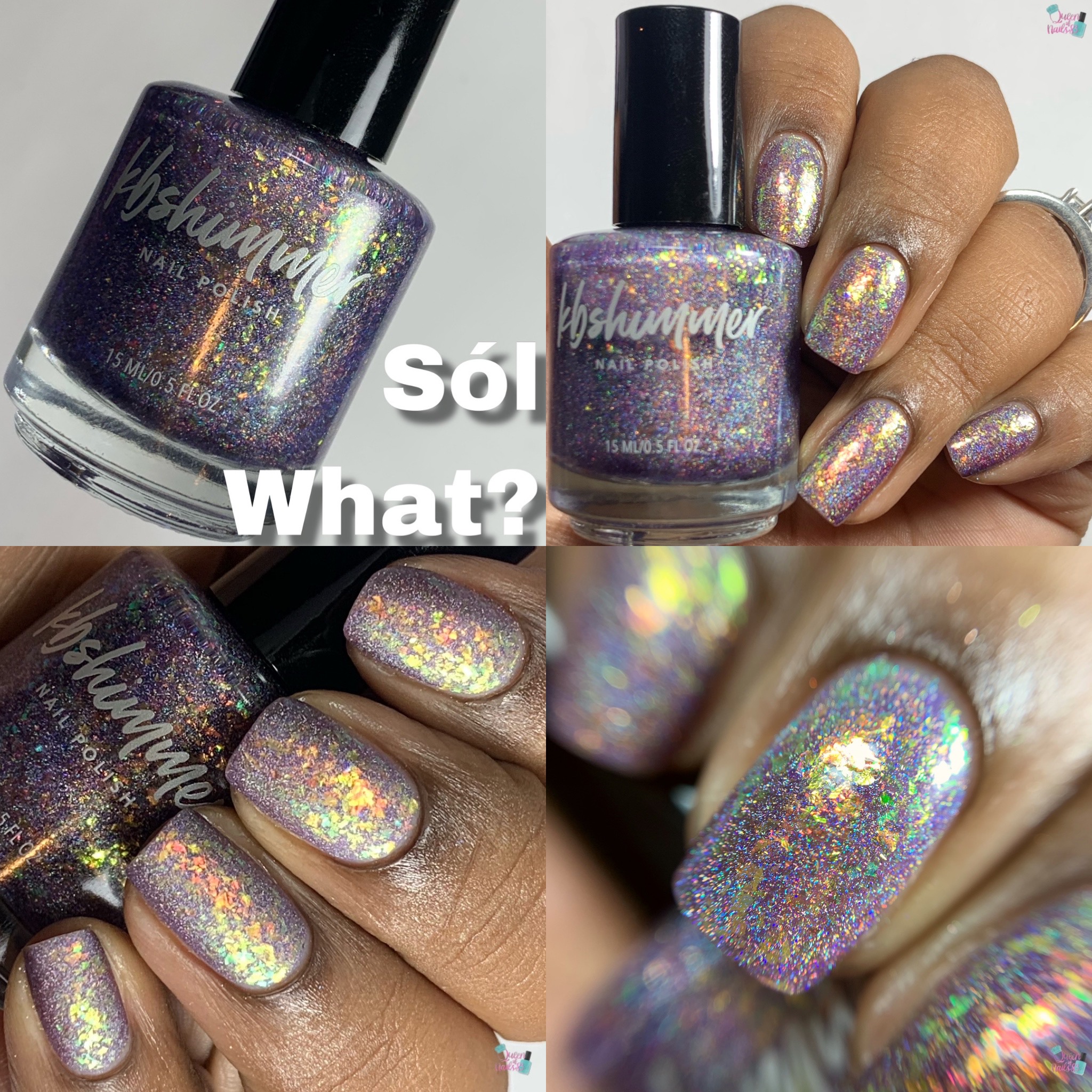 Pomegrante Scented Sugar Scrub
Description: A pomegranate scrub features a hint of musk, with tropical notes of pineapple and guava for a bold pomegranate scent perfect for ushering in spring
Price: $10 / Cap: NONE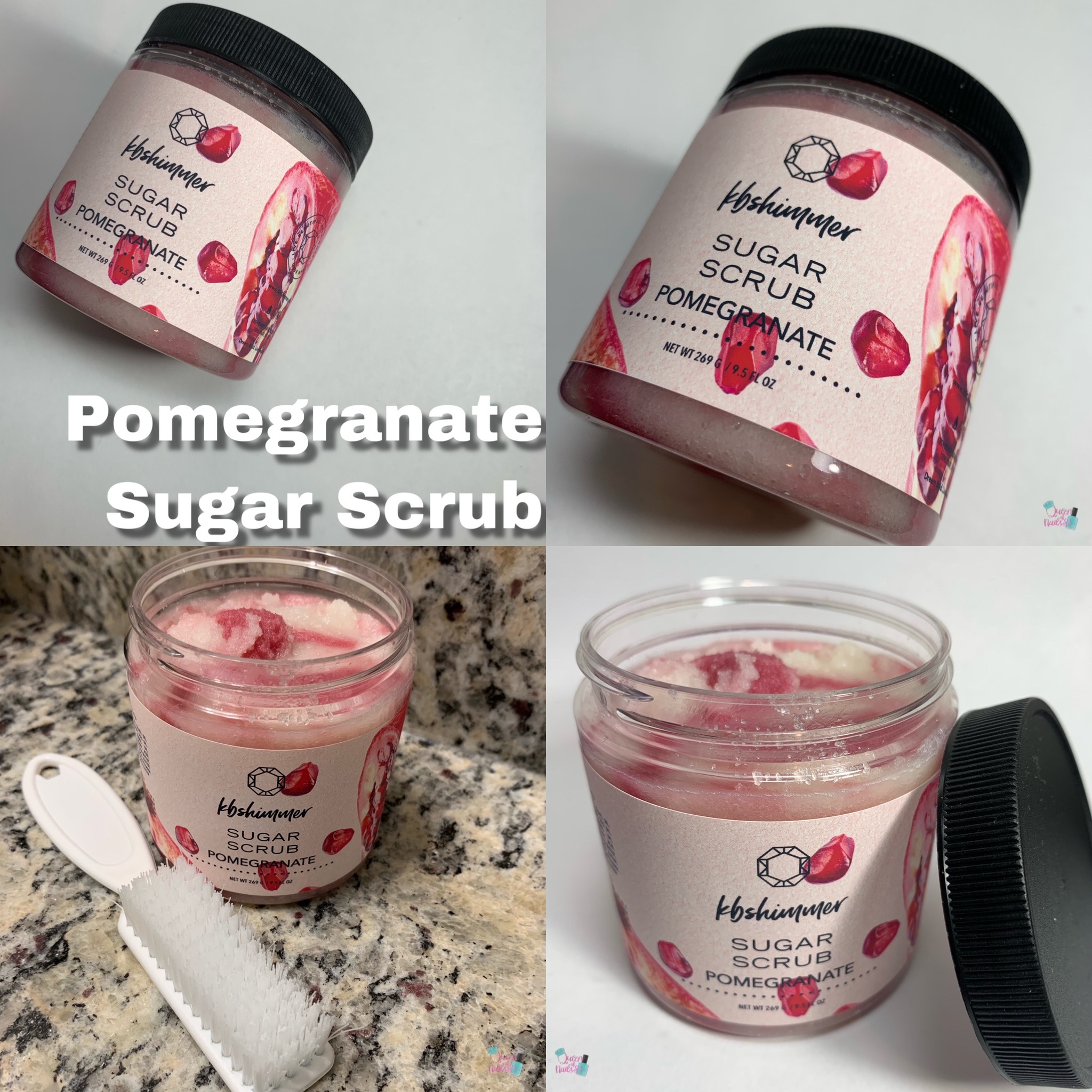 LynB Designs – Oh Crap, It's A Thesaurus (T)
Maker: Jennalyn
Description: A purple to blue to cream tri-thermal with micro iridescent gold flakies, pink to orange to gold shifting flakies
Price: $12 / Cap: NONE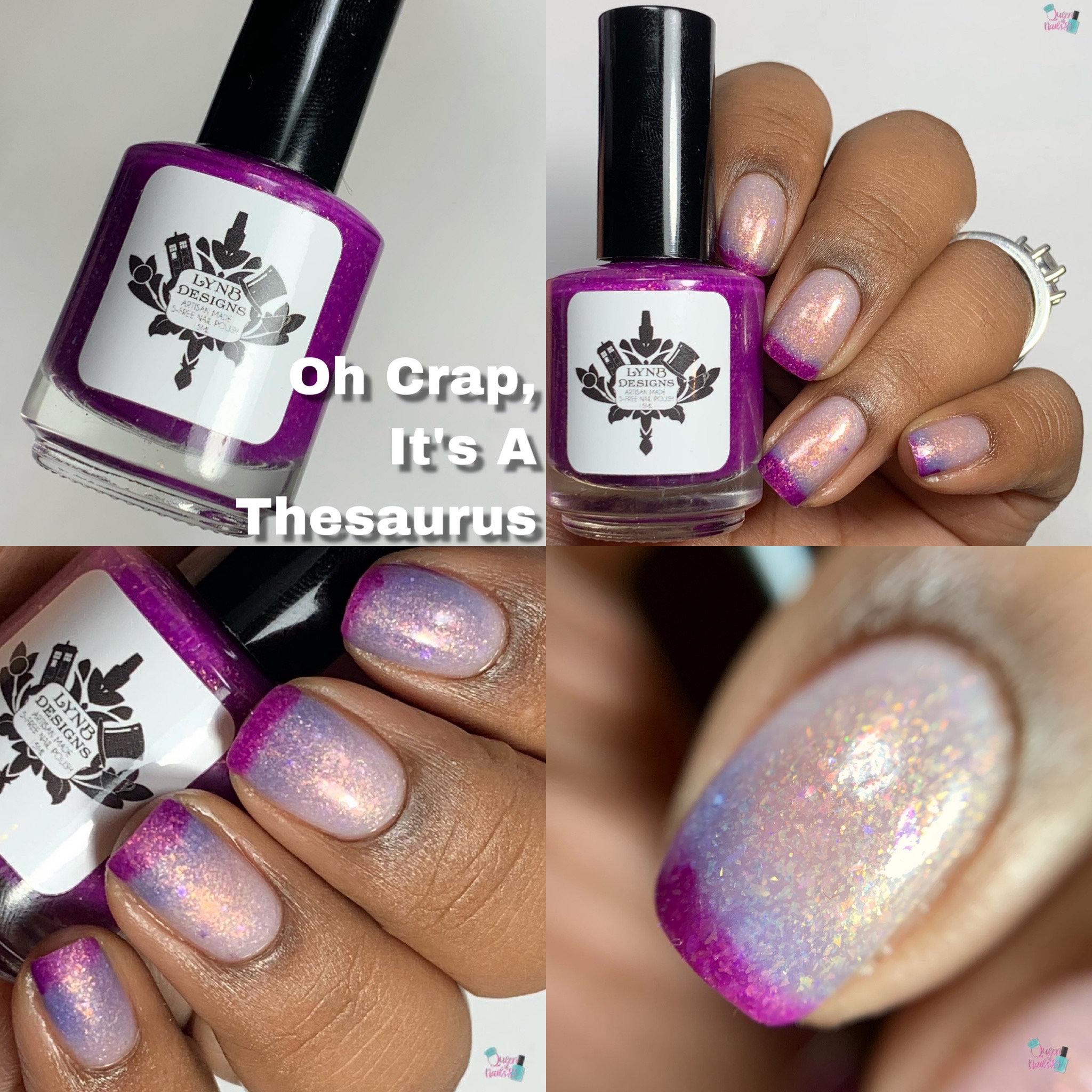 Pretty Beautiful Unlimited – Nectar
Maker: Virginia
Description: A lightly tinted multichrome base that shifts red to bronze to copper with micro holographic flakies and purple to red to gold crystal chameleon flakies.
Price: $12.00 / Cap: 140 bottles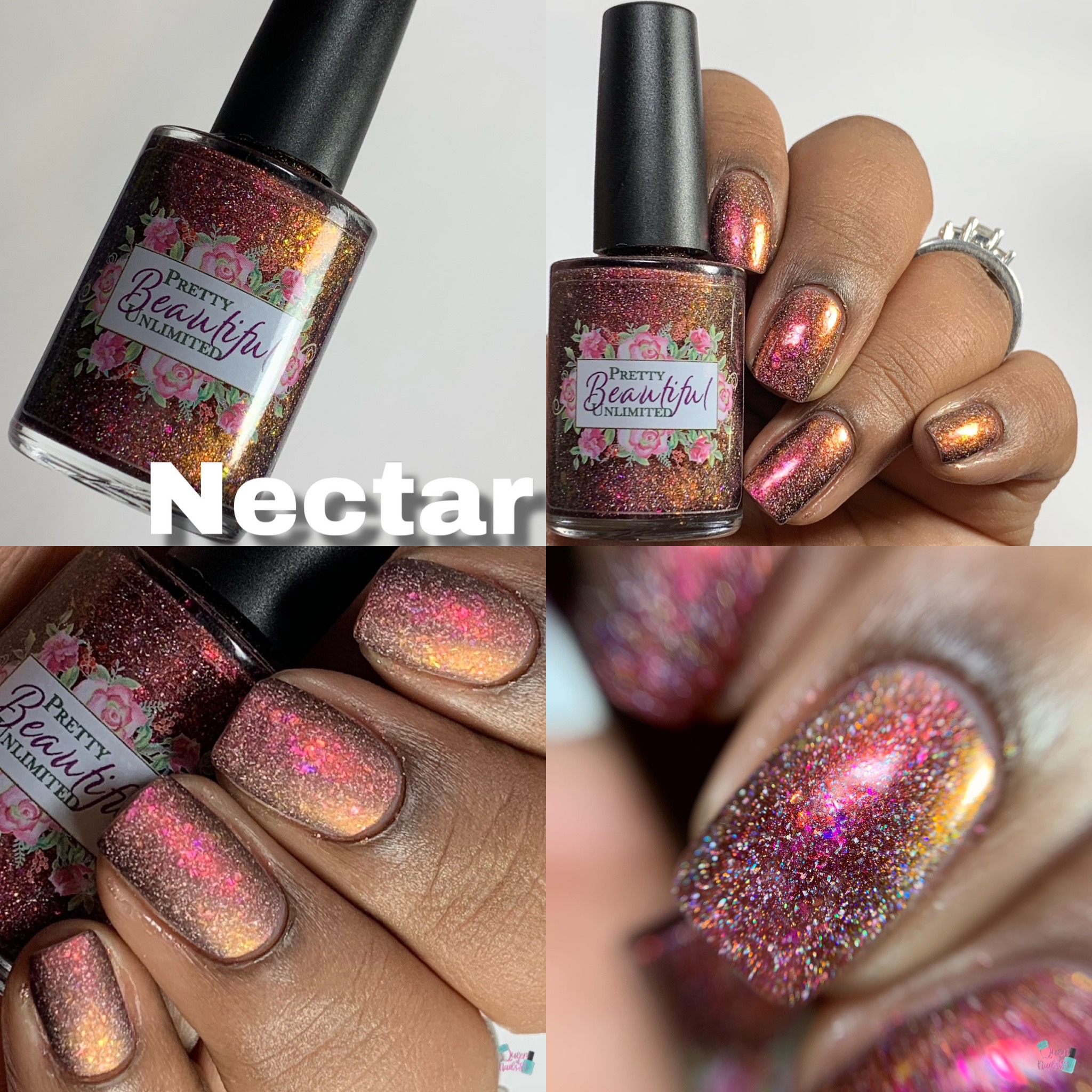 Ambrosia Wax Melts
Description: Ambrosia Wax Sampler – 15 scent sampler inspired by ancient Roman food, drink and perfume! Scents include:Amber & Lavender, Black Currant Vanilla & Amber, Cabernet Crush, Frankincense & Myrrh, Basil, Glowing Amber, Lilac, Muscadine, Rosewood & Musk, Sage Leaf, Sandalwood Rose, Sandalwood Vanilla, Sweet Vanilla Patchouli, Tuscan Wine and Wisteria
Price: $8.00 / Cap: 90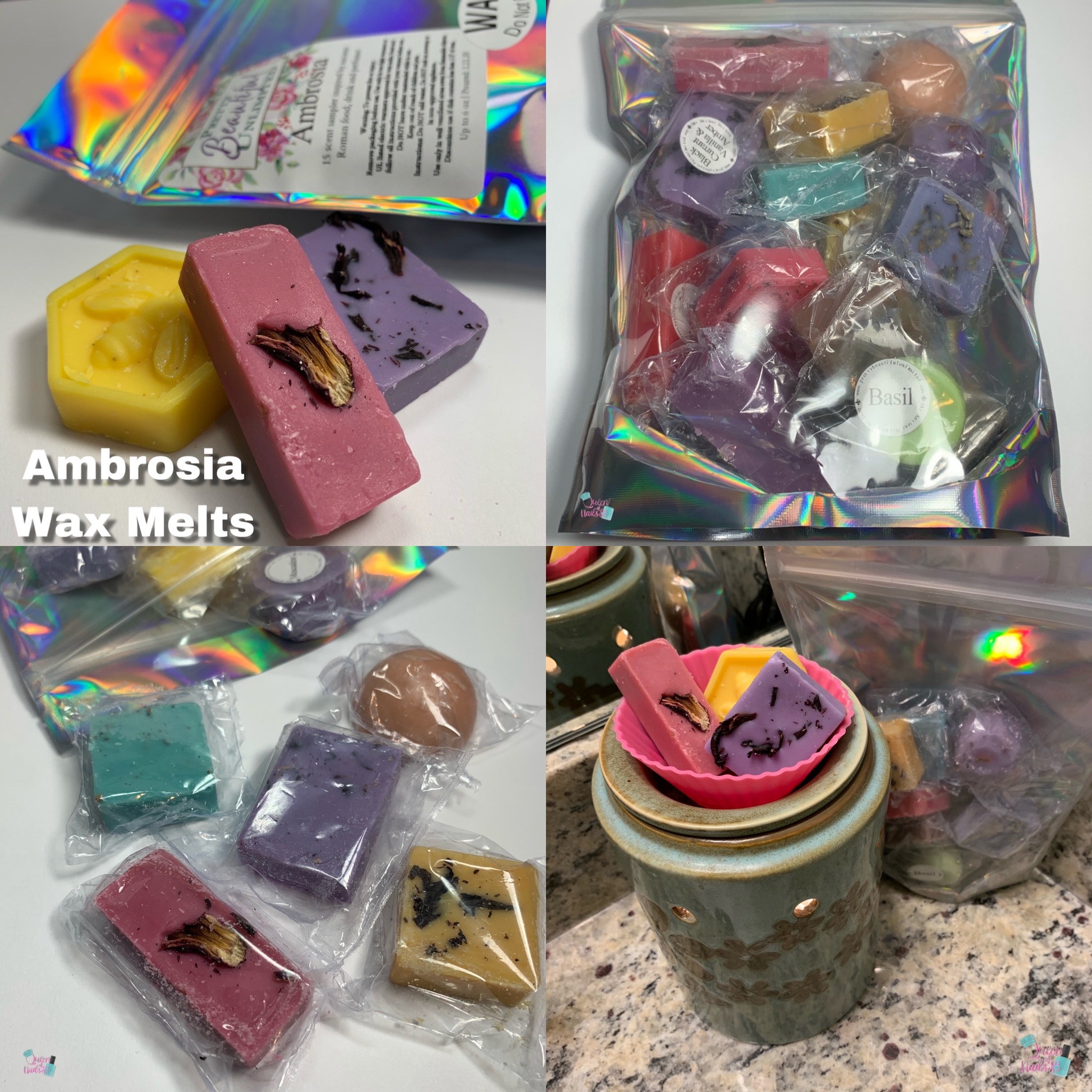 Sassy Sauce Polish – Ungachacka (T)
Maker: Carrie
Description: Violet thermal, when warm fades to light blue, when hot fades to clear. Loaded with bursts of red and copper shimmer, finished with fiery and ghost flakes.
Price: $12.50 / Cap: 200 bottles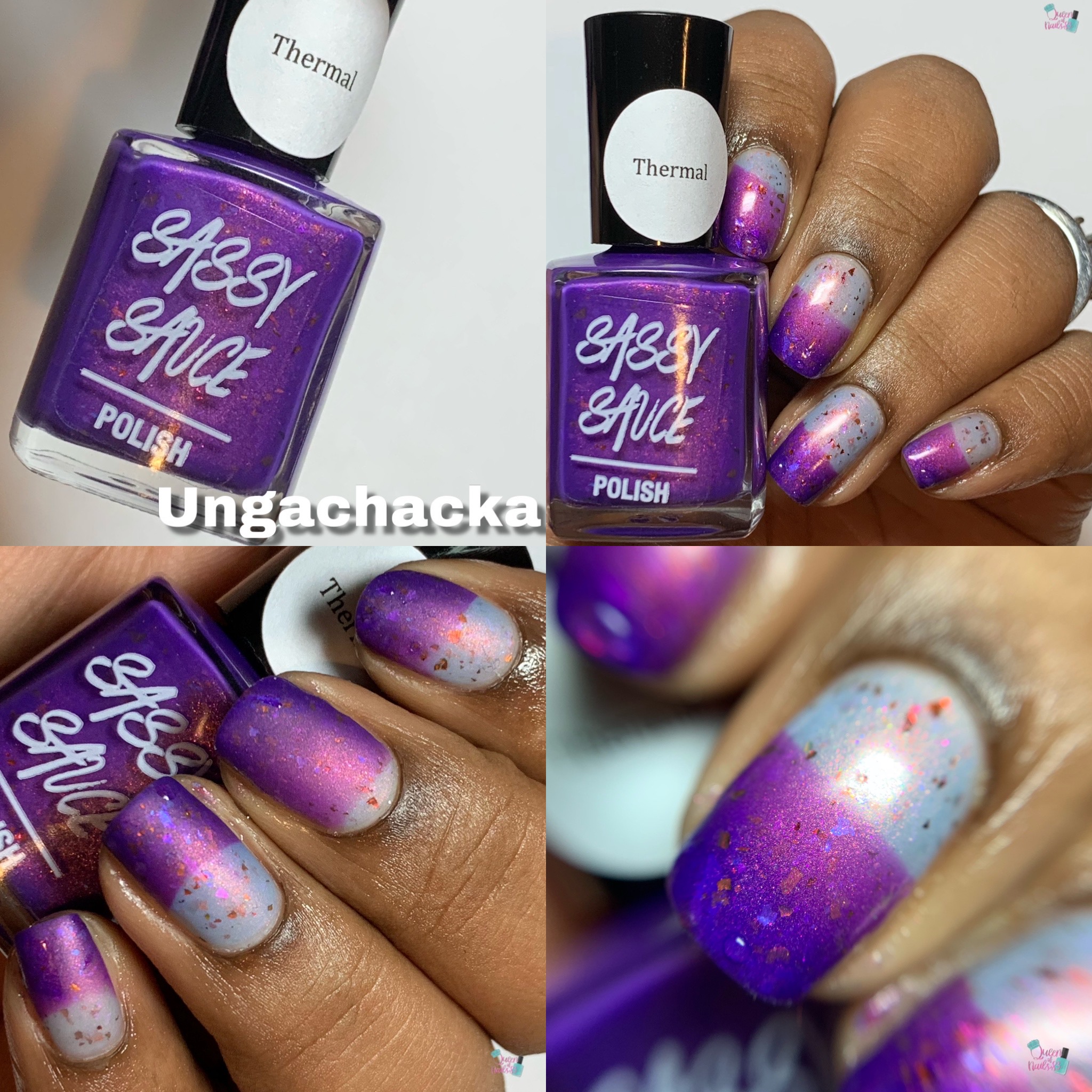 Opals on the Rise Special Effect Topper
Description: A ghostly shifting shimmery topper that will flash pink, green, purple and blue with similar shifting flakes. Swatch shown over Stormy
Price: $12 / Cap: 100 bottles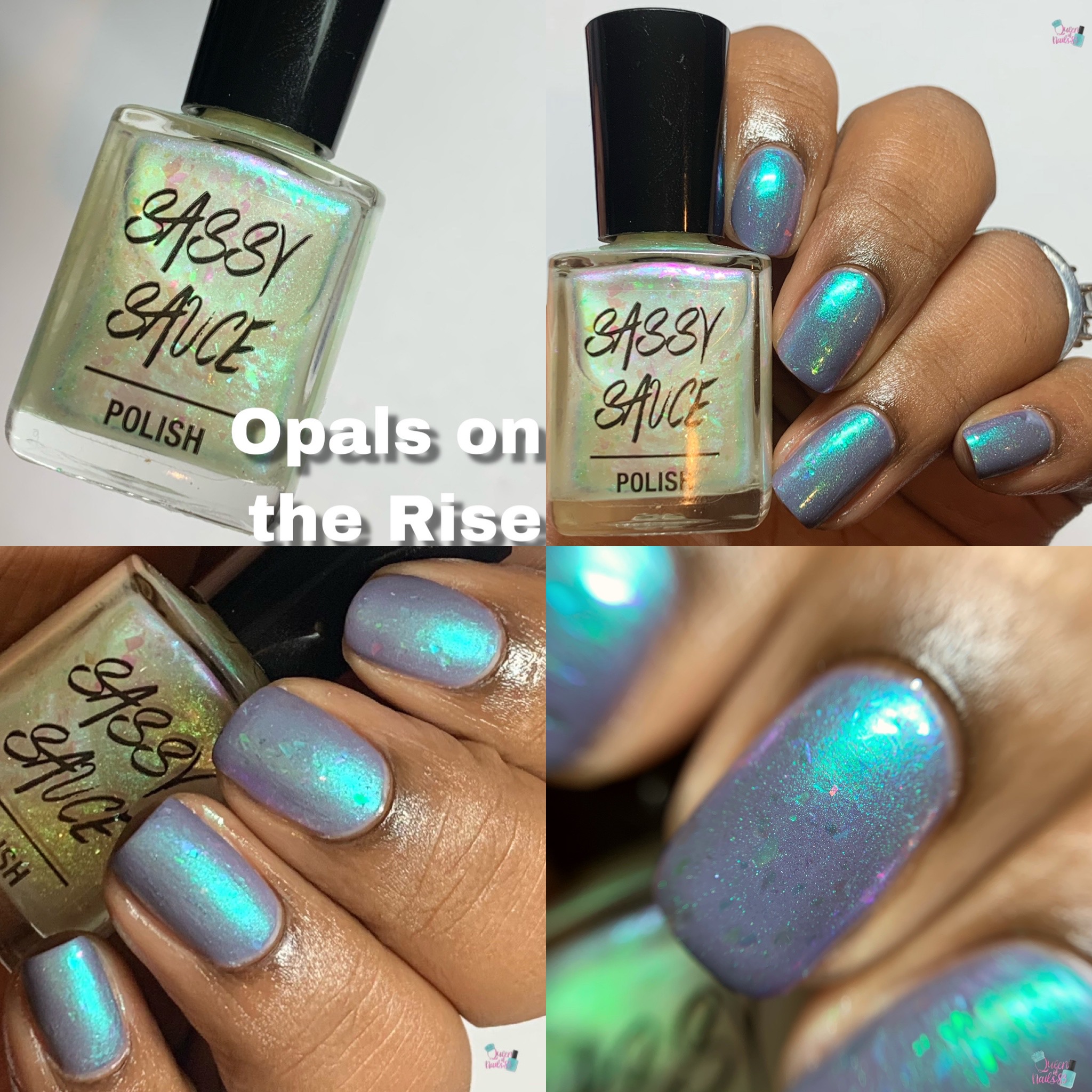 Scofflaw Nail Varnish – Leda and the Swan
Maker: Finch
Description: A dusty, dreamy salmon creme is adorned with golden flakes, deep midnight purple specks, and is finished off with a delicate pink shimmer
Price: $12.50 / Cap: NONE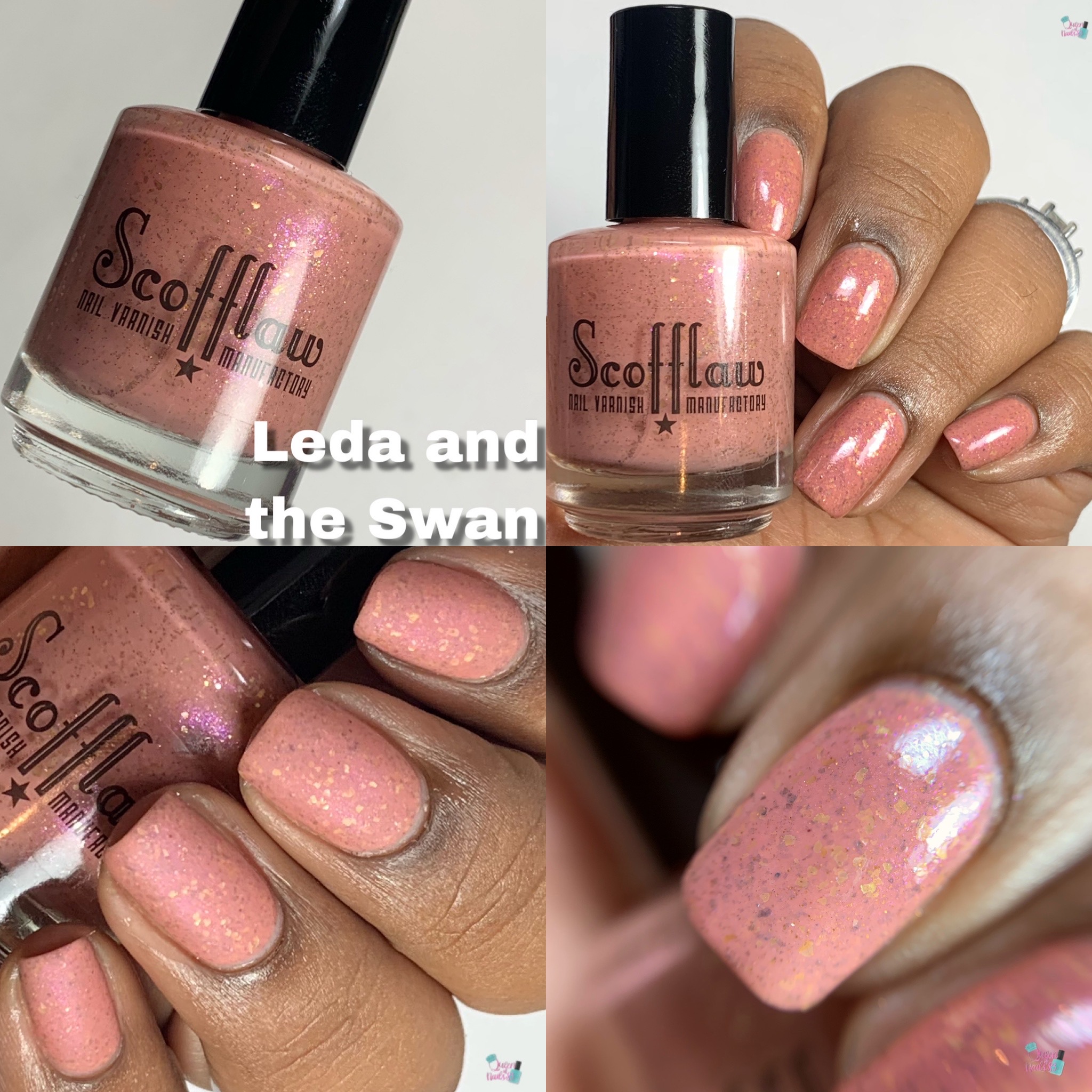 Available: Friday, March 6th @ 11am et – Monday, Monday 9th @ 11:59pm et!!!!
**Polish and Indie Pickup**
*Like, Comment and Subscribe*
Eat, Laugh, Polish, Repeat
Queen of Nails 83
💕