Hey Sugas!!! Your Friday just got better…. today I have the 5 newest polishes from Lil Fang Lacquer!
Enjoy… 
**All swatches are done using Peel Off Liquid Latex Base Coat, glossy, QTDC and Matte Topcoat. Swatch photos are taken using artificial lights.**
2008 (T)
A sheer candy pink to charcoal black thermal.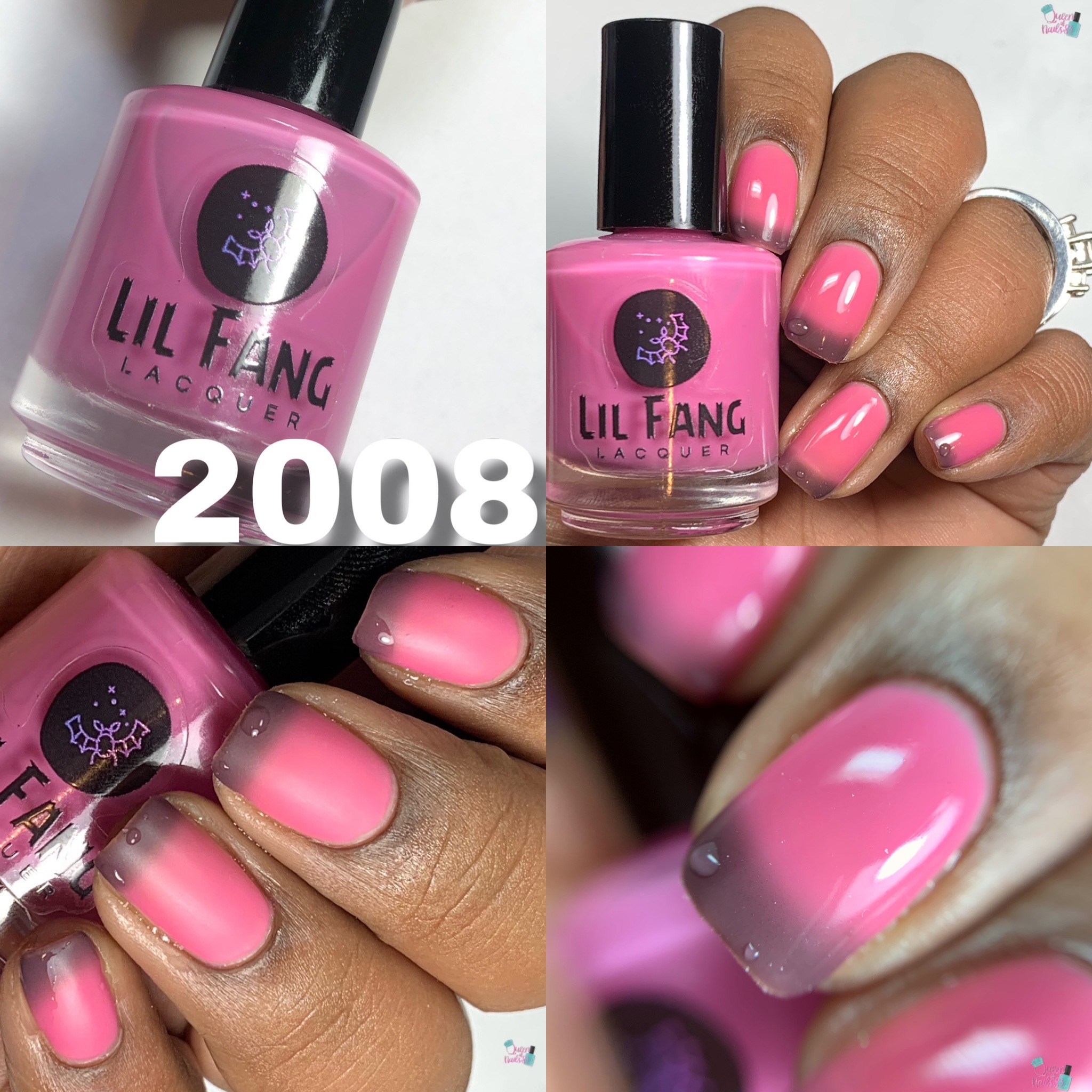 Delilah
A light yellow-orangey shimmer with a gorgeous pink shift.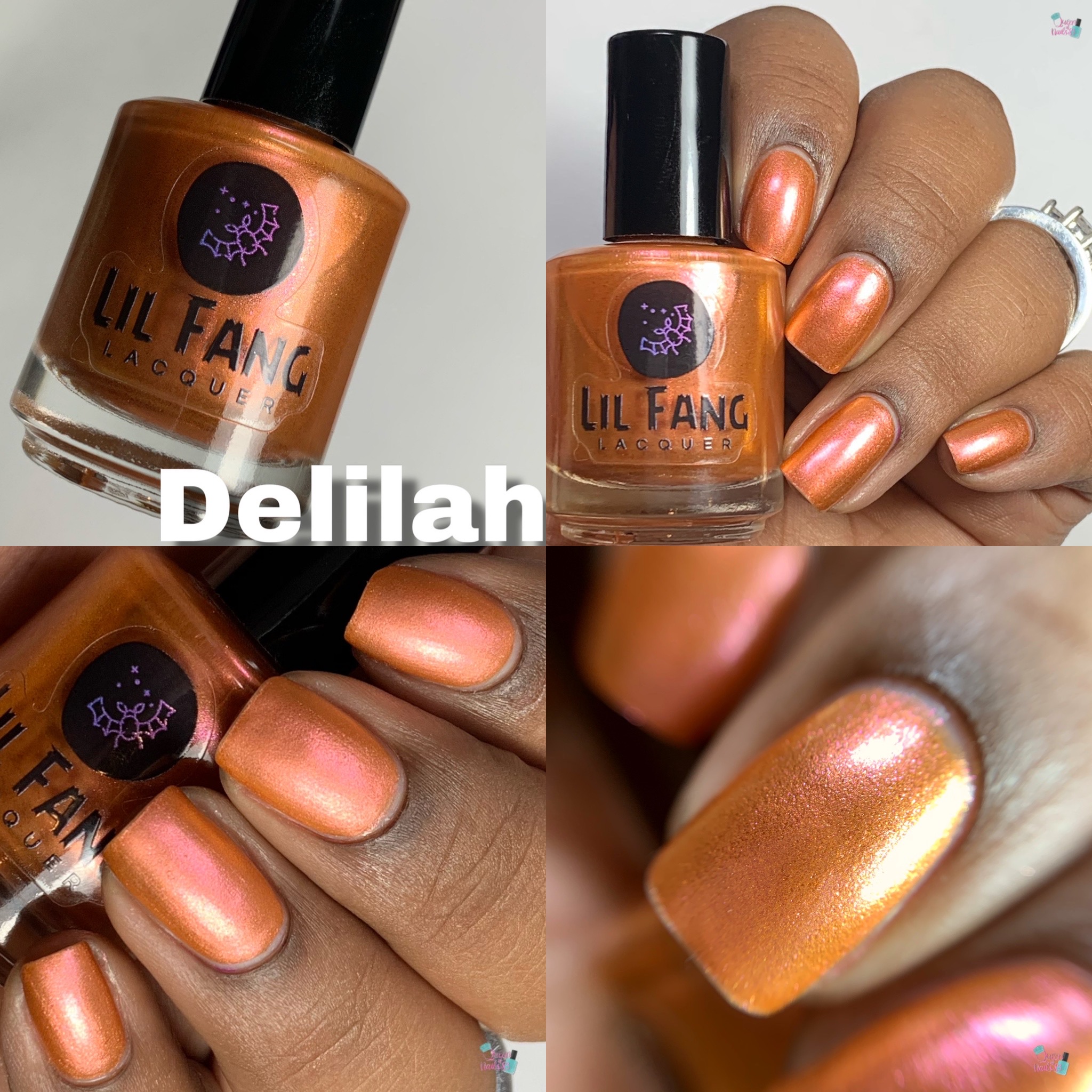 Space Candy (T)
A purple to turquoise holo thermal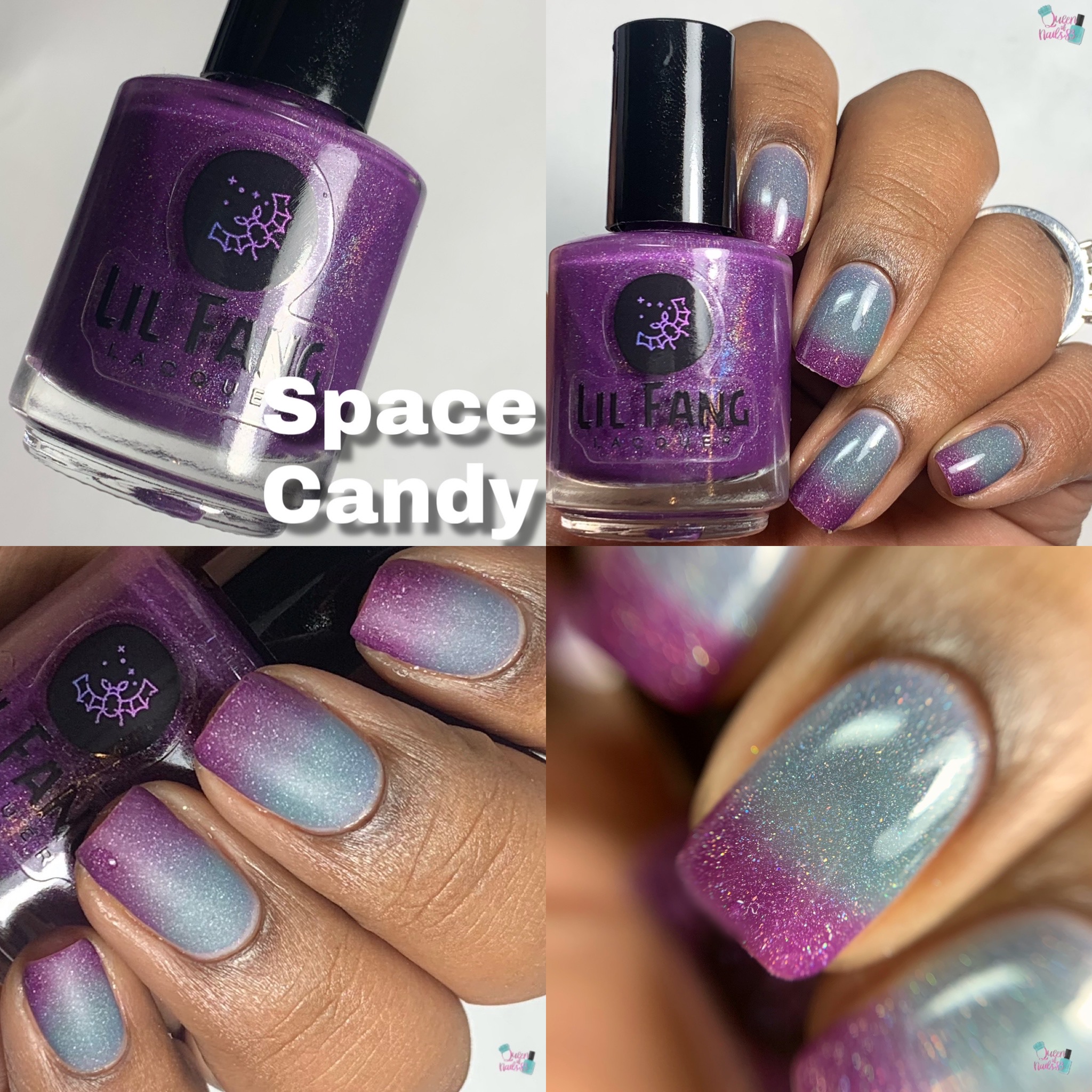 Raspberry Glaze
A classic blue based red jelly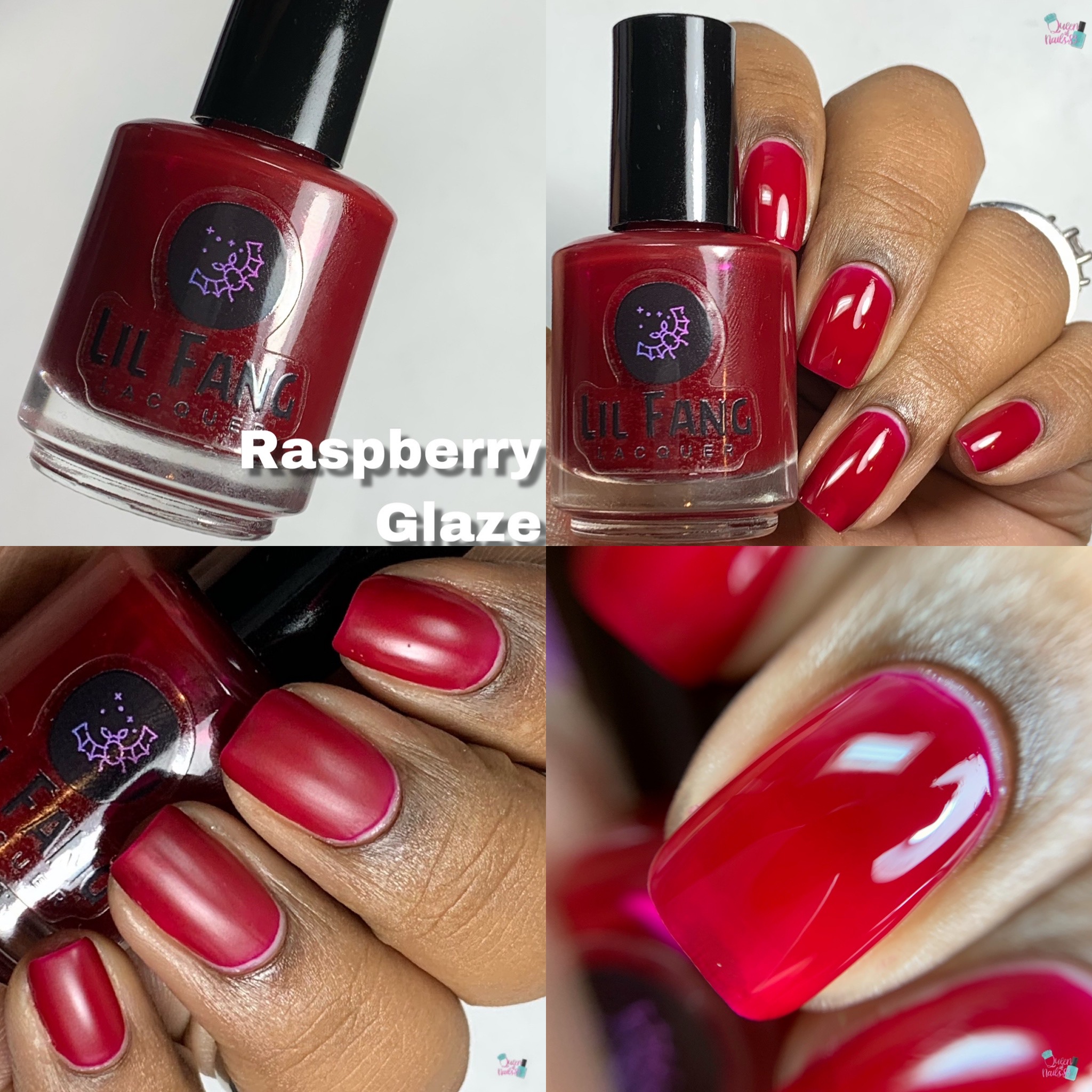 Neon Demon (T)
A bright red/pink to neon peach thermal with gold shift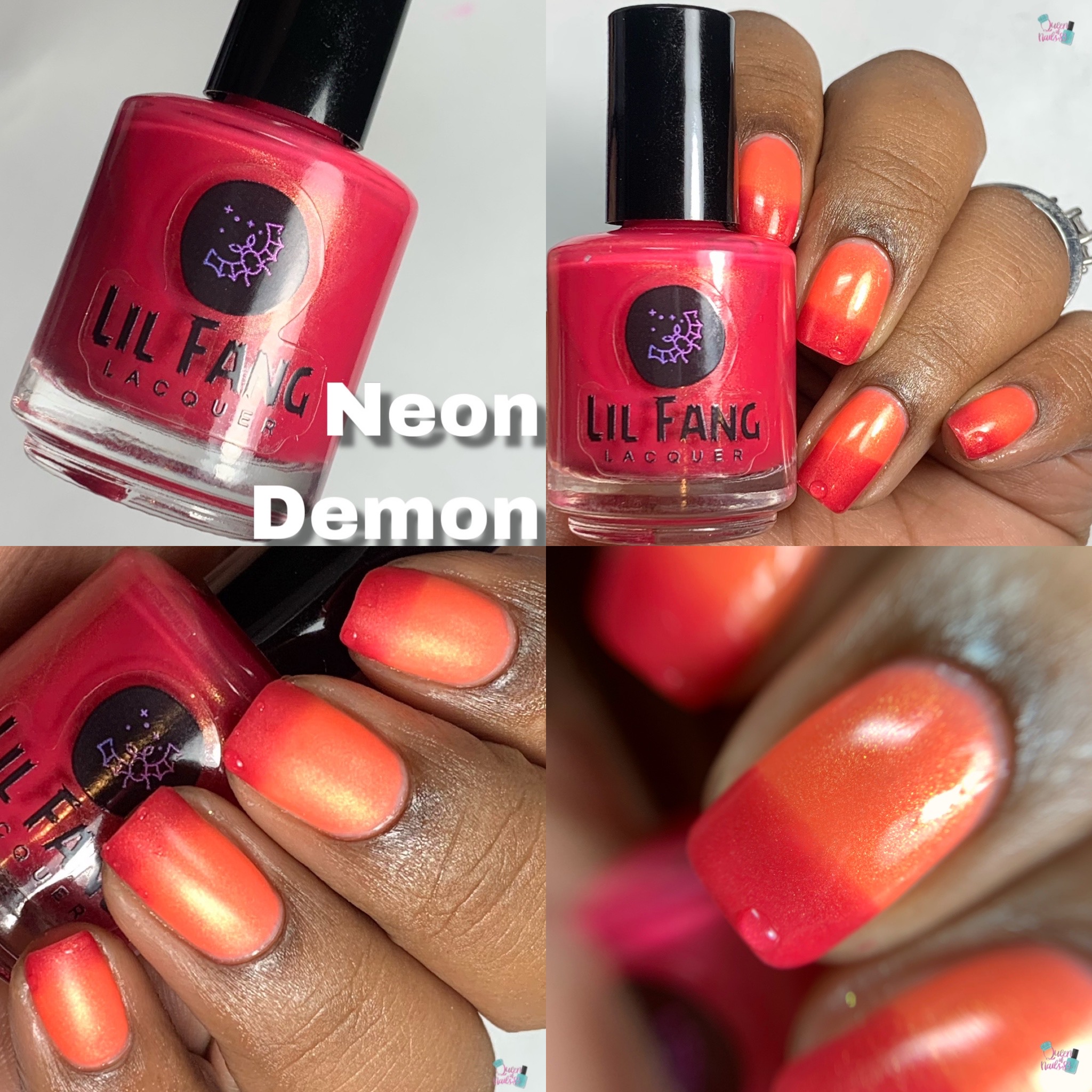 Lil Fang Lacquer
Queen's Choice: Neon Demon
Opacity: swatches shown in 3 thin coats
Price: $6.50
Availability: Current
Lil Fang Lacquer
*Like, Comment and Subscribe*
Eat, Laugh, Polish, Repeat
Queen of Nails 83
💕