Hey Sugas!! As voted by the Fiend FB group members, COTM/FOTM shades for March will have a portion donated to a charity/fundraiser/relief for Australian bushfire victims. Femme Fatale Cosmetics has chosen to go with WRAP (Wildlife Rescue & Protection) which provides carers, shelters and rescues for wildlife across Gippsland, VIC. WRAP is 100% voluntary and relies on public donations. East Gippsland was heavily affected by the recent bushfires and experienced loss of shelters and wildlife.
http://www.wrap.org.au/donations
Femme Fatale Cosmetics is donating $2 from every March COTM/FOTM bottle sold direct to customers, and $1 from every March COTM wholesale bottle sold, to WRAP.
Enjoy!
**All swatches are done using liquid latex base coat, glossy, QDTC and matte topcoat. Swatch photos are taken using artificial lights.**
COTM
Banksian
A velvety night sky of a polish – deep blue base with a slightly satin finish, filled with silver holographic glitters.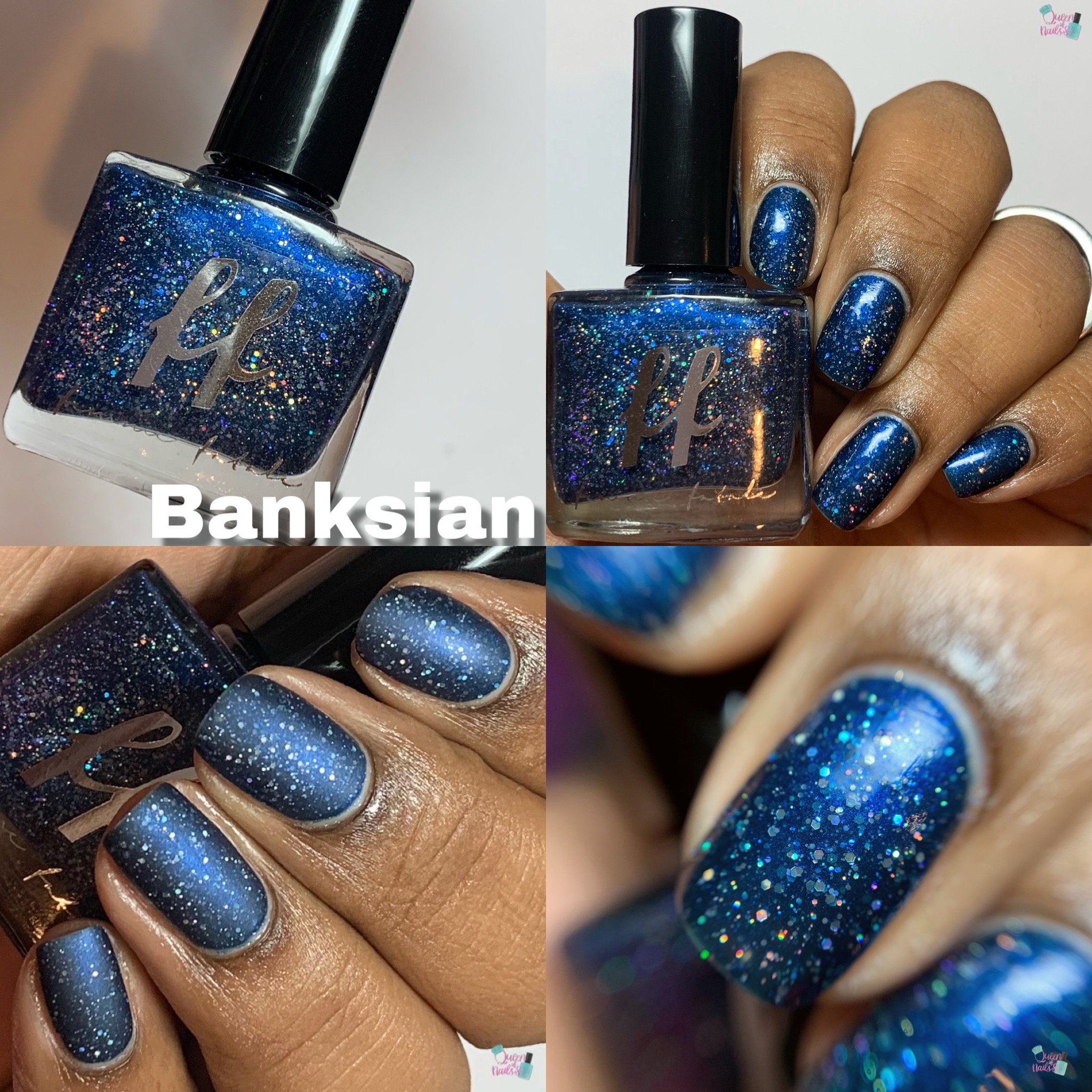 Brushtail
A warm brown linear holographic with golden duochrome and golden microglitter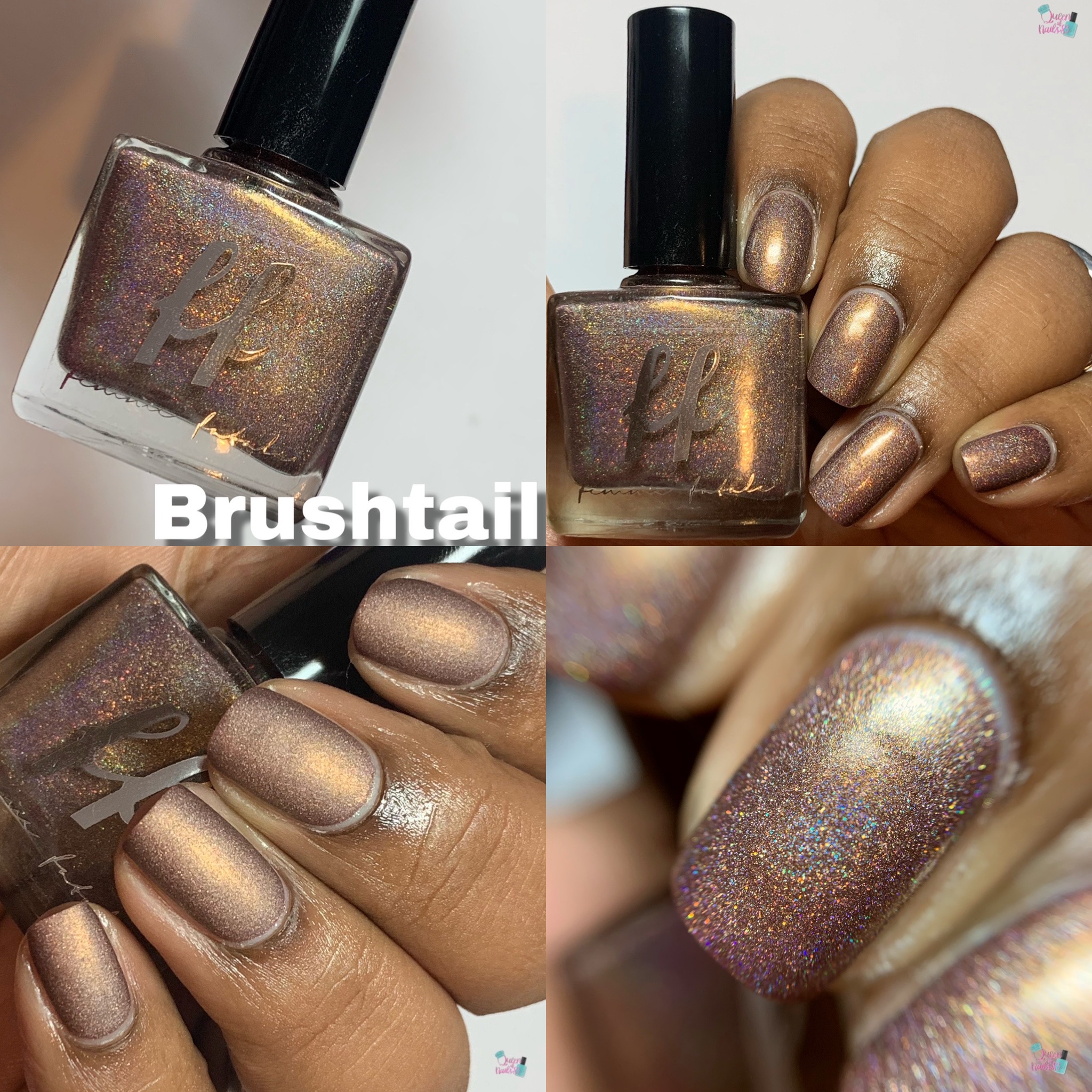 FOTM (FB Fan Group Exclusive)
Colletti
A tri thermal between a golden ochre brown (warm) to a red tone (middle) to a deep red/black (cold) within are teal iridescent glitters.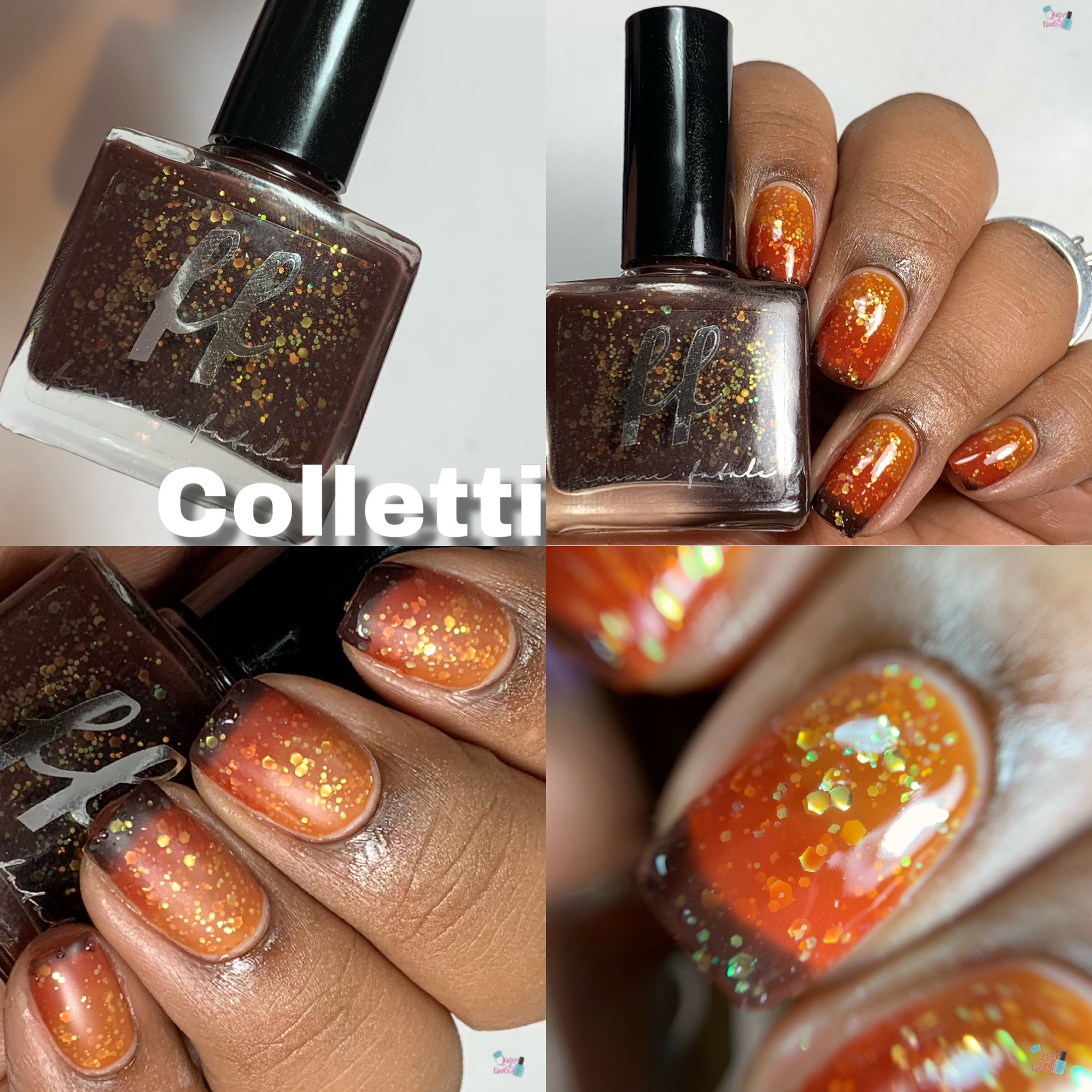 Femme Fatale Cosmetics – March 2020 COTM and FOTM
Opacity: swatch shown in 3 coats.
Price:
Banksian $12 AUD

Bushtail $14.00 AUD
Colletti $14.00 AUD
Availability: March 1st-5th
Femme Fatale Cosmetics
*Like, Comment and Subscribe*
Eat, Laugh, Polish, Repeat
Queen of Nails 83
💕