Hey Sugas!!! Happy Friday!!!! Today has been a great day! Jason and I took the day off for some much needed R & R…. and shopping. I took to the Dollar Tree to get some picture frames to display my certificates for completing my 250 hour nail tech program, flame-less candles and a few items that I didn't need but picked up anyway. Then we headed to the mall where I bee-lined straight for Bath & Body Works to use  a coupon I had before it expired and then back home to settle in before the kids got home from school.
….and here we are relaxing before my son's basketball game but before I do, I have to share the Lustrous Nudes from Navni Beauty. This 7 piece collection is the newest, upcoming release from Navni and it's full of shimmer
Enjoy….
**All swatches are done using liquid latex Peel-off Base Coat, glossy, QDTC and Matte Topcoat. Swatch photos are taken using artificial lights.**
Glow
A pale beige cream with a hot pink and holographic shimmer.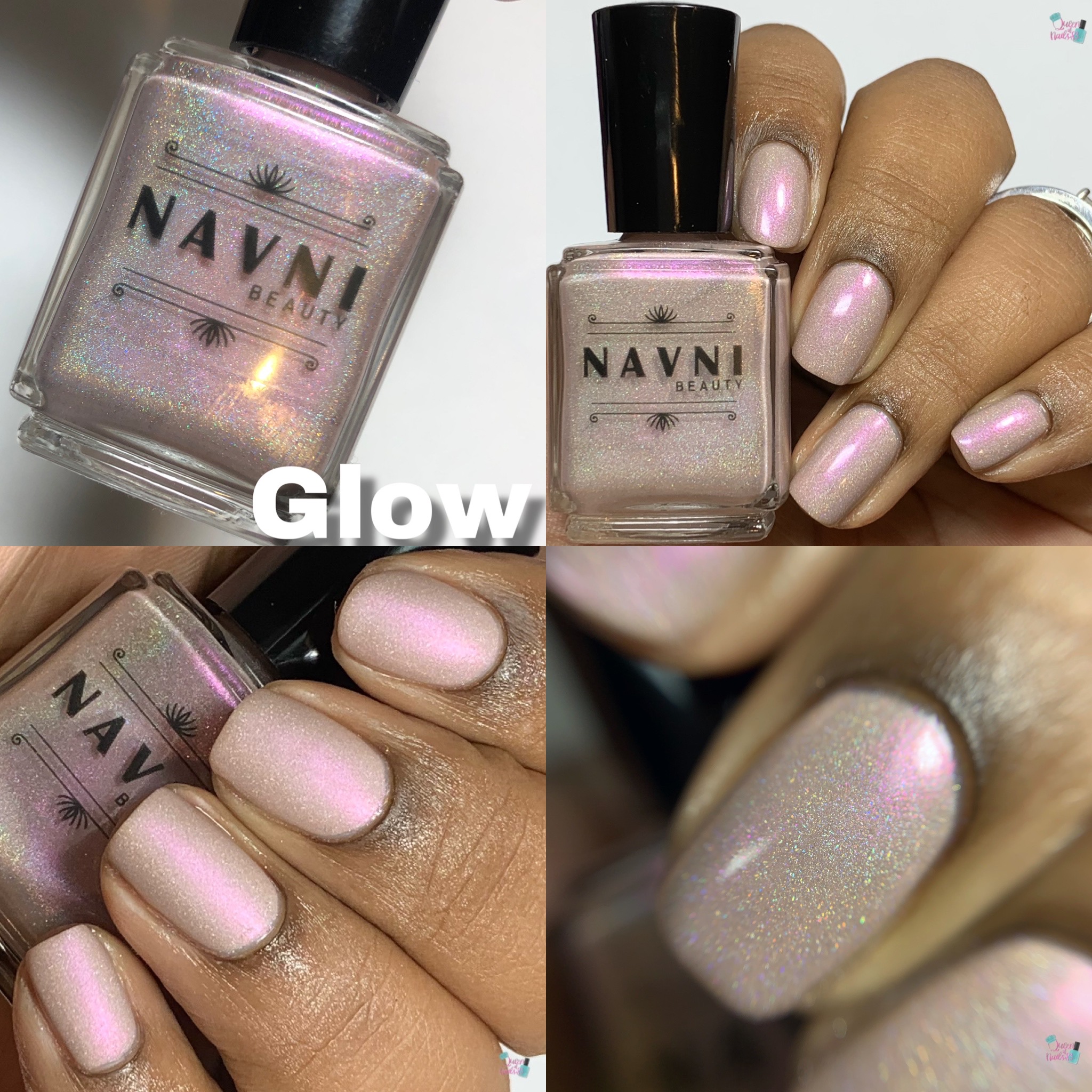 Luminous
A dusty rose cream with a subtle purple shimmer.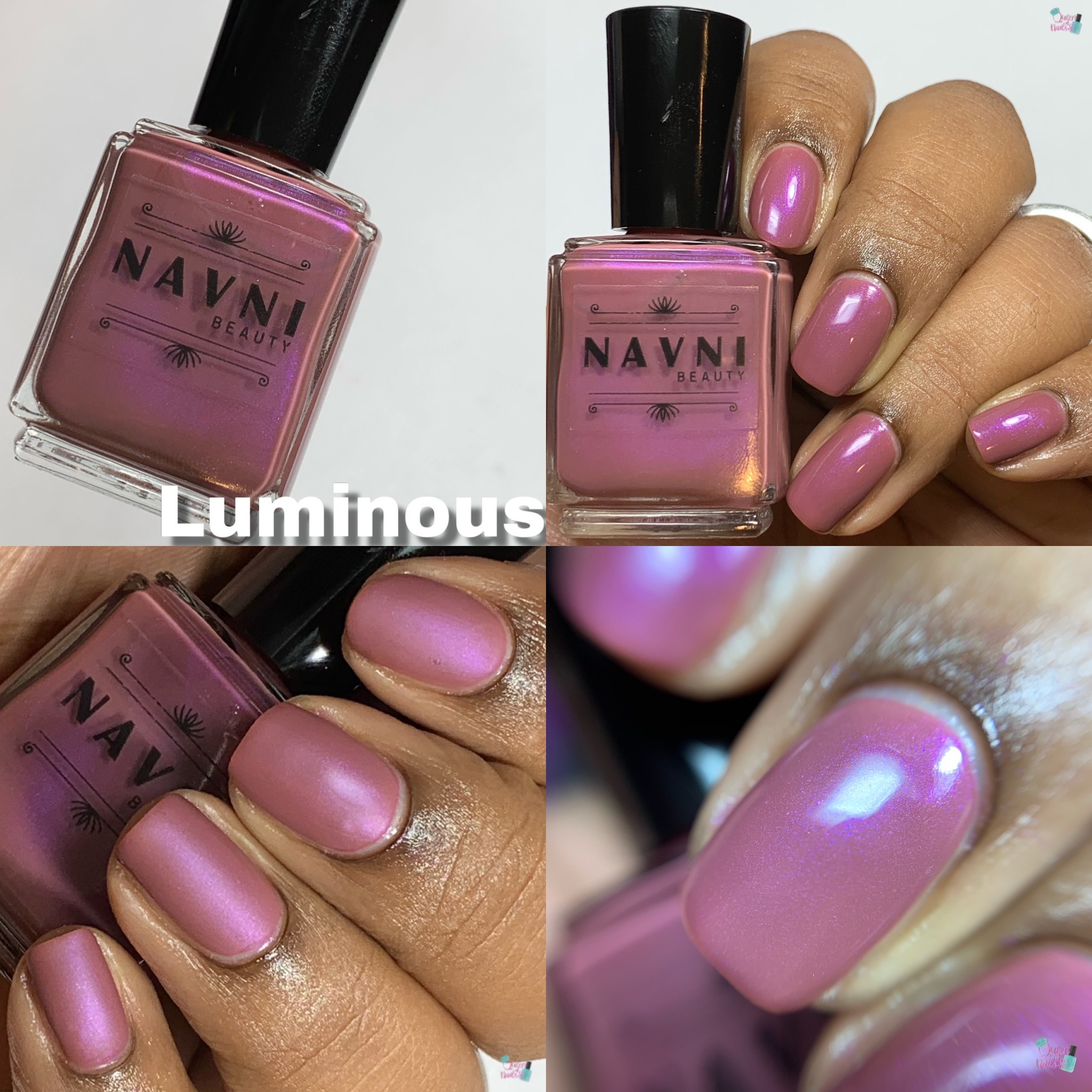 Lustre
A dusty raisin brown creme base with a strong gold shimmer.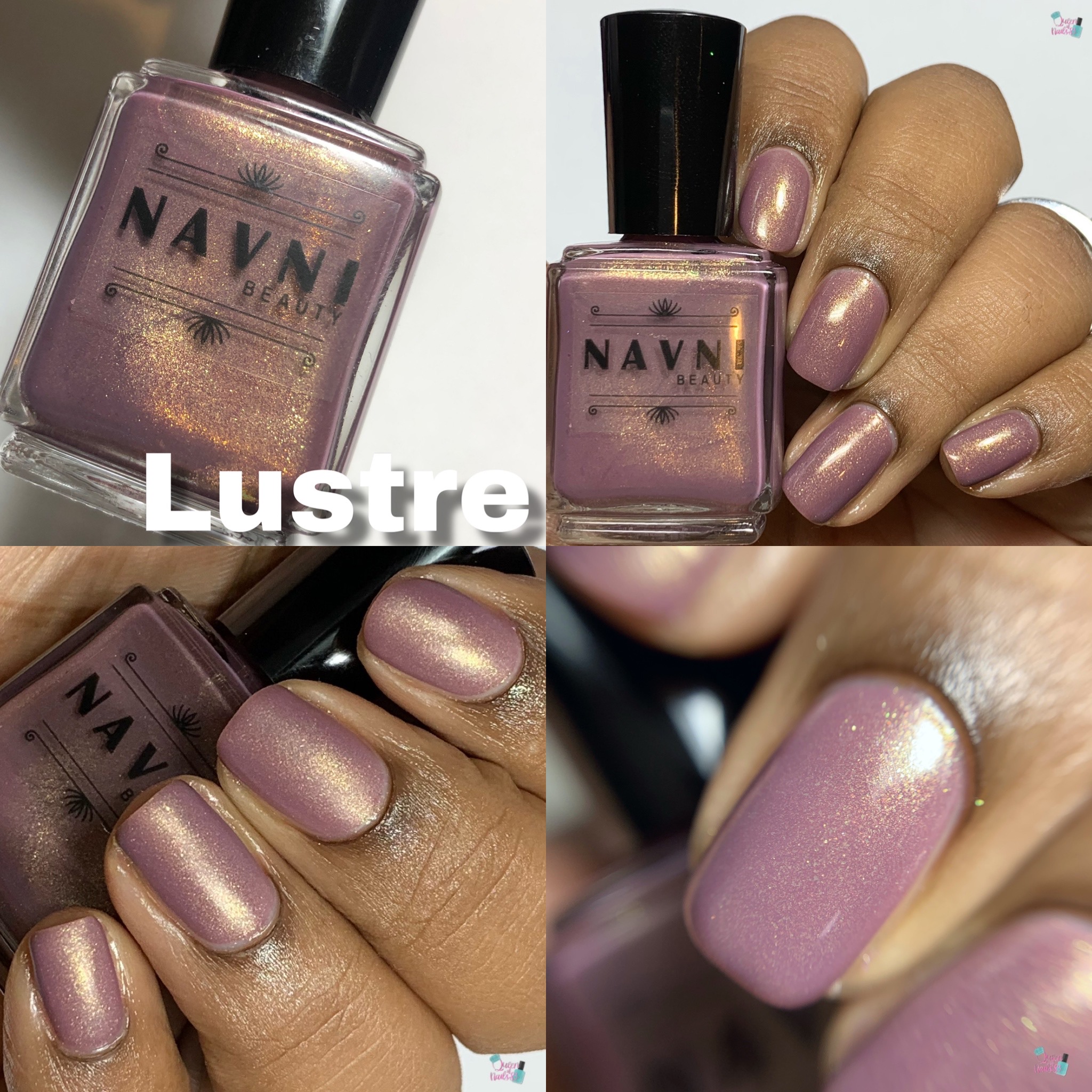 Pearl
A grey taupe base with a pearlescent purple shimmer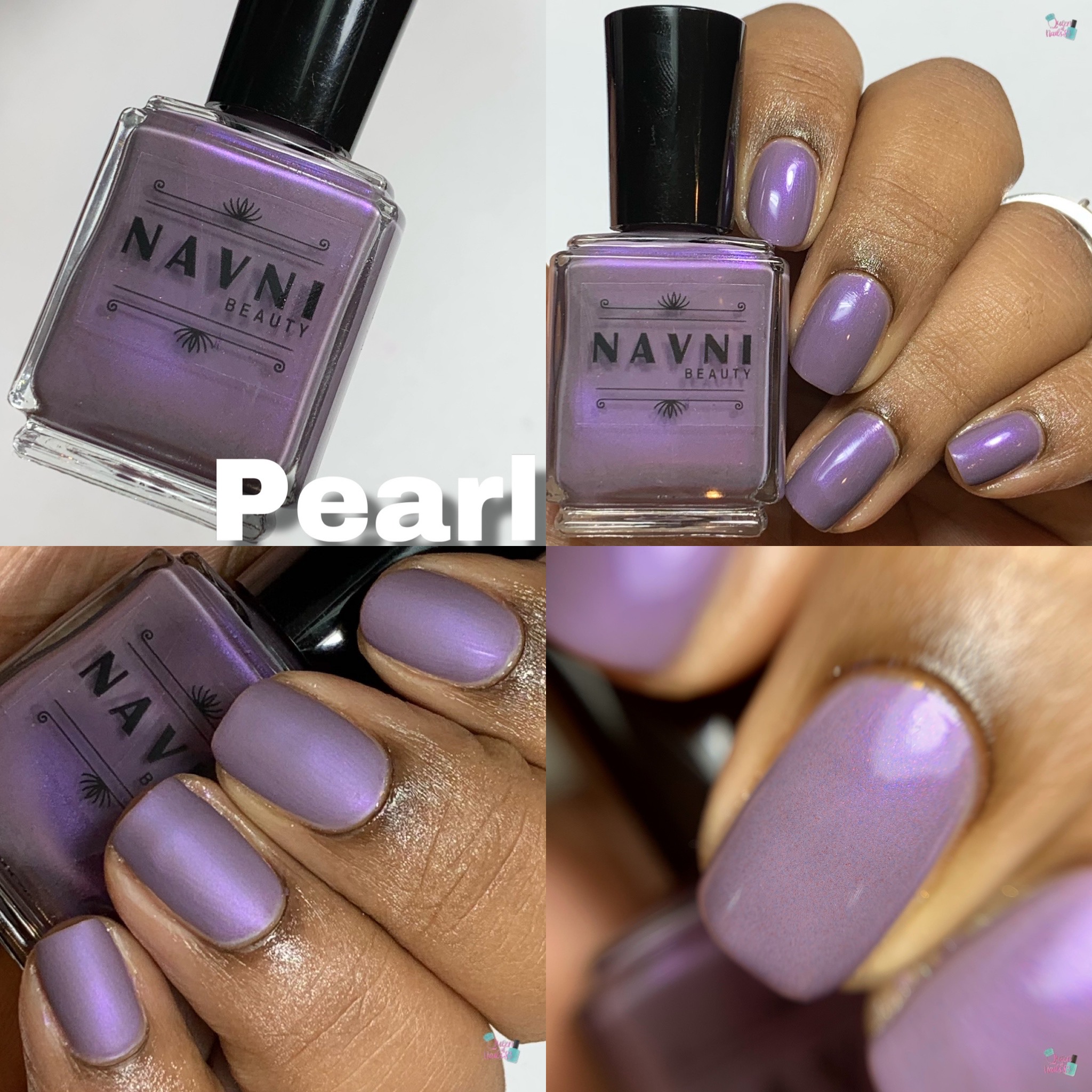 Incandescent
A dusty reddish brown with a strong red shimmer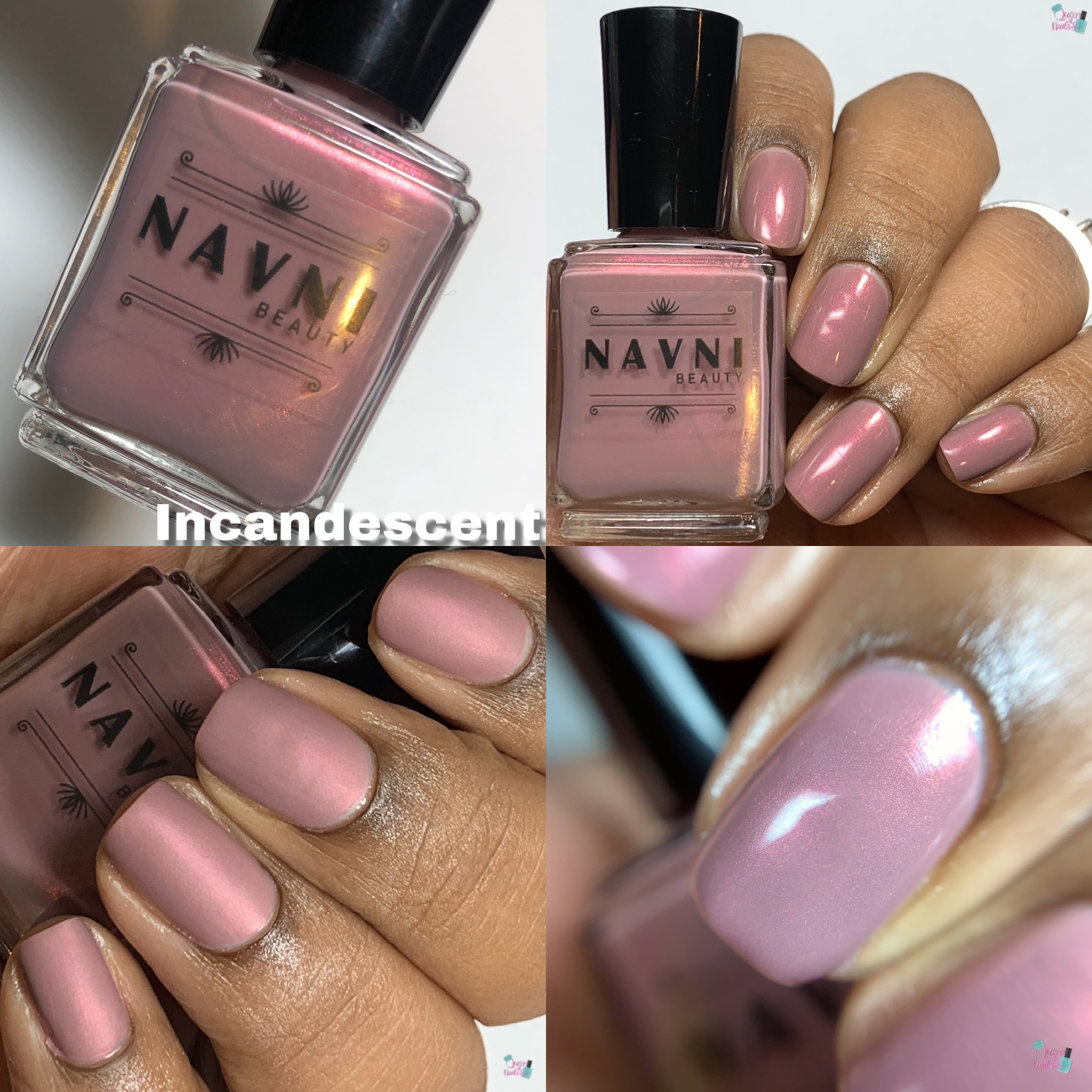 Candlelight
A chocolate brown shade that has gold shimmer and a subtle copper magnetic effect.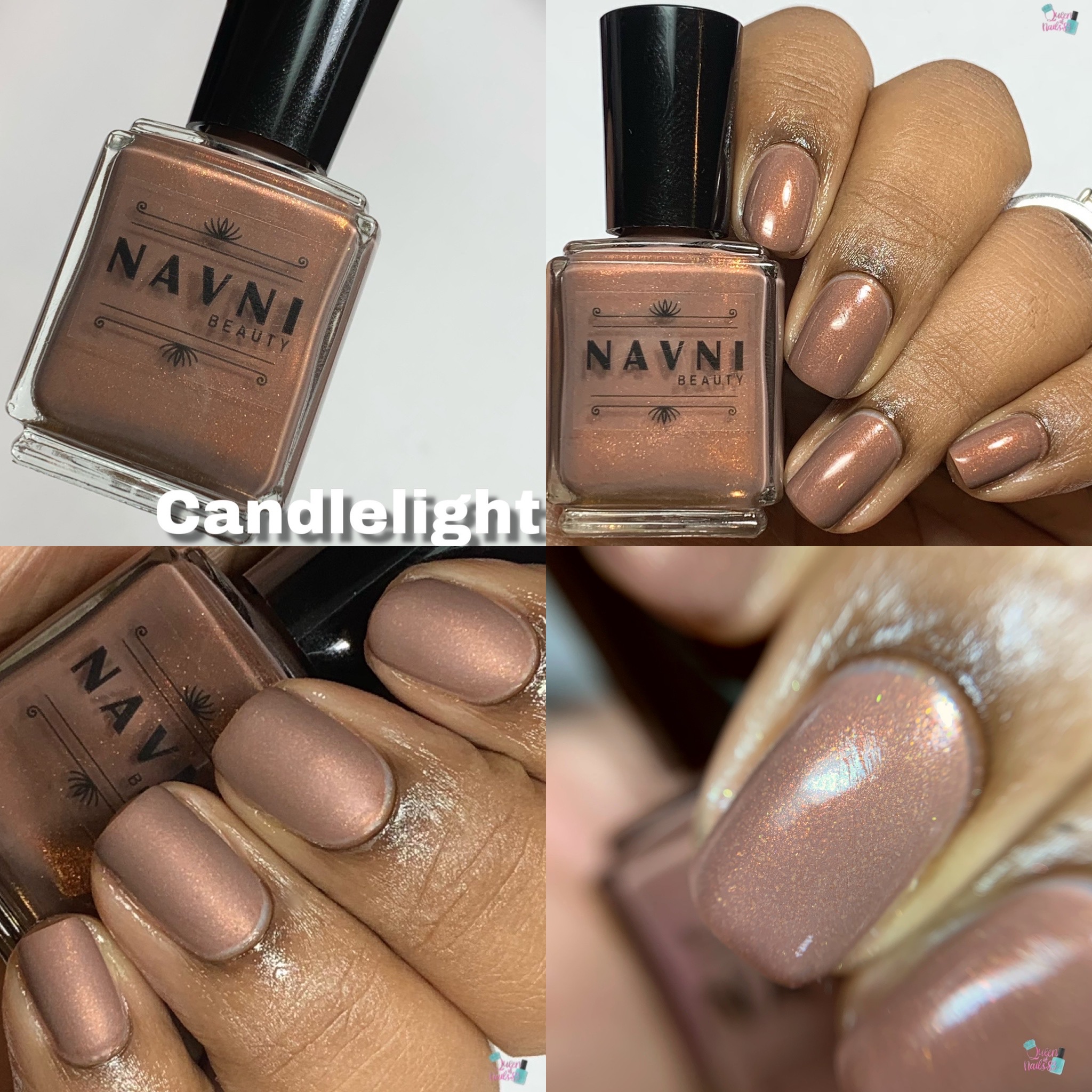 Flame
A strong shimmery, pale gold holographic polish in a slightly milky base.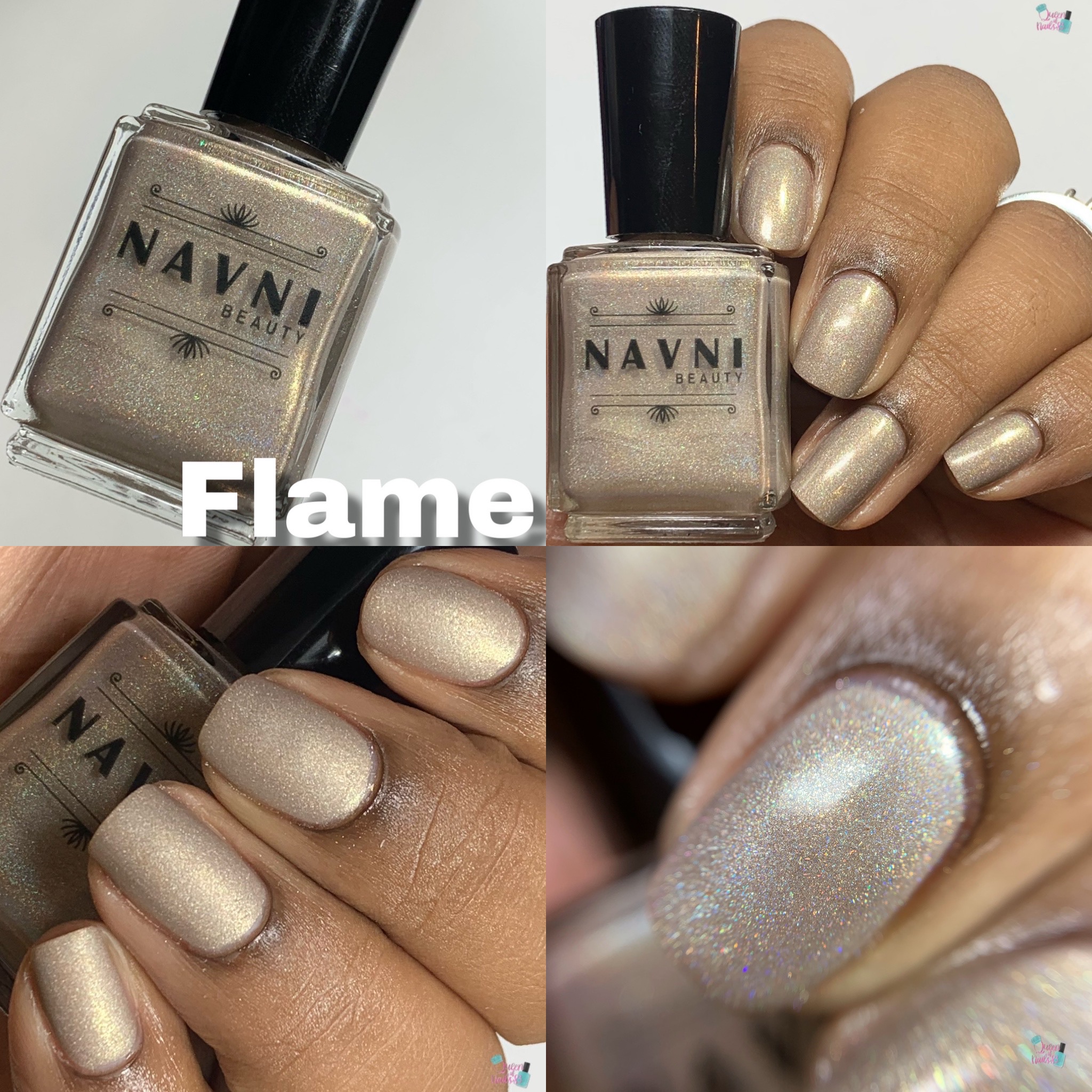 Navni Beauty – Lustrous Nudes Collection
Opacity: swatches shown 2 coats
Price: $10.50 ea
Availability: Monday, February 24th
Navni Beauty
*Like, Comment and Subscribe*
Eat, Laugh, Polish, Repeat
Queen of Nails 83

💕