Hey Sugas!!! Tomorrow is my 6 year wedding anniversary and Valentine's Day and there is no better way to say 'I love you' than with February 2020 HHC.
Enjoy… 
**All swatches are done using liquid latex peel off base coat, glossy, QDTC and Matte Topcoat. Swatch photos are taken using artificial lights.**
Bee's Knees Lacquer – Obviously It's Not a Space Snake
Theme: Rick & Morty
Description: A dark charcoal gray full of green shimmer.
Price: $11 / Cap: NONE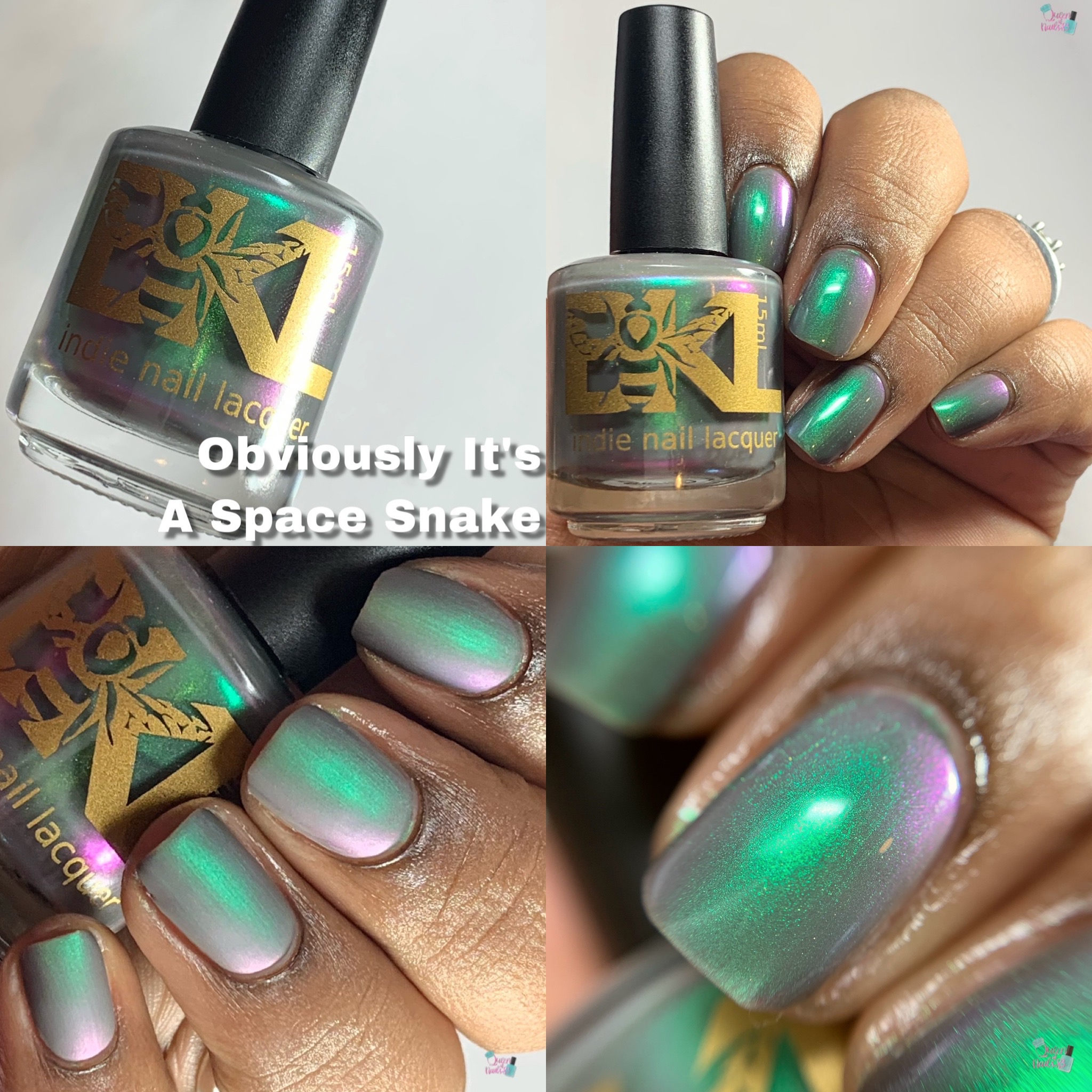 Blush Lacquers – Cady's Big Day
Theme: Mean Girls
Description: A cool-toned camo green nail polish with red to orange to gold shifting multi-chrome flakes and holographic micro-flakes
Price: $11 / Cap: NONE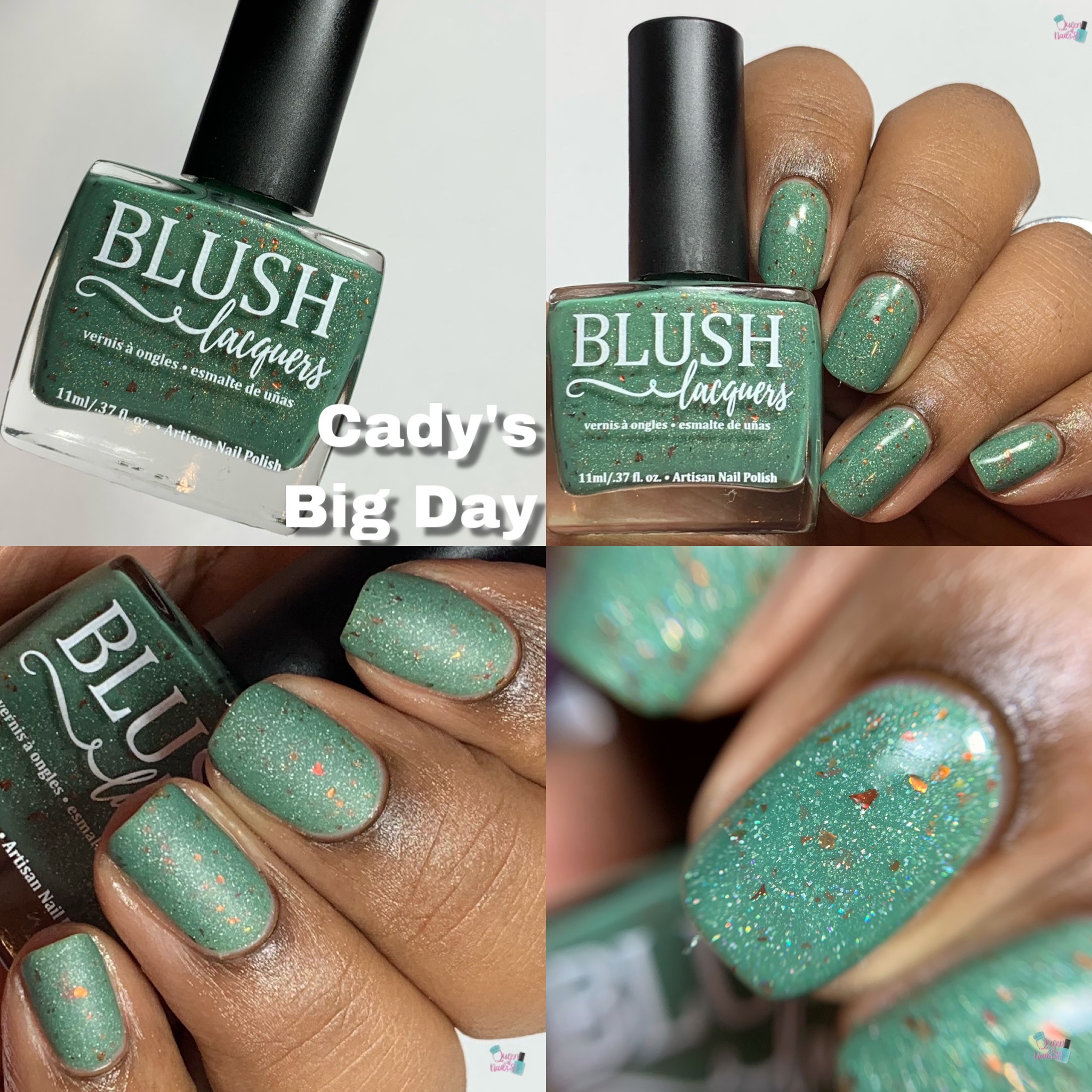 By Vanessa Molina – Ofélia (M)
Theme: Faun's Labyrinth
Description: A magnetic wine / pink nail polish with holographic flakies.
Price: $11.00 / Cap: 100 bottles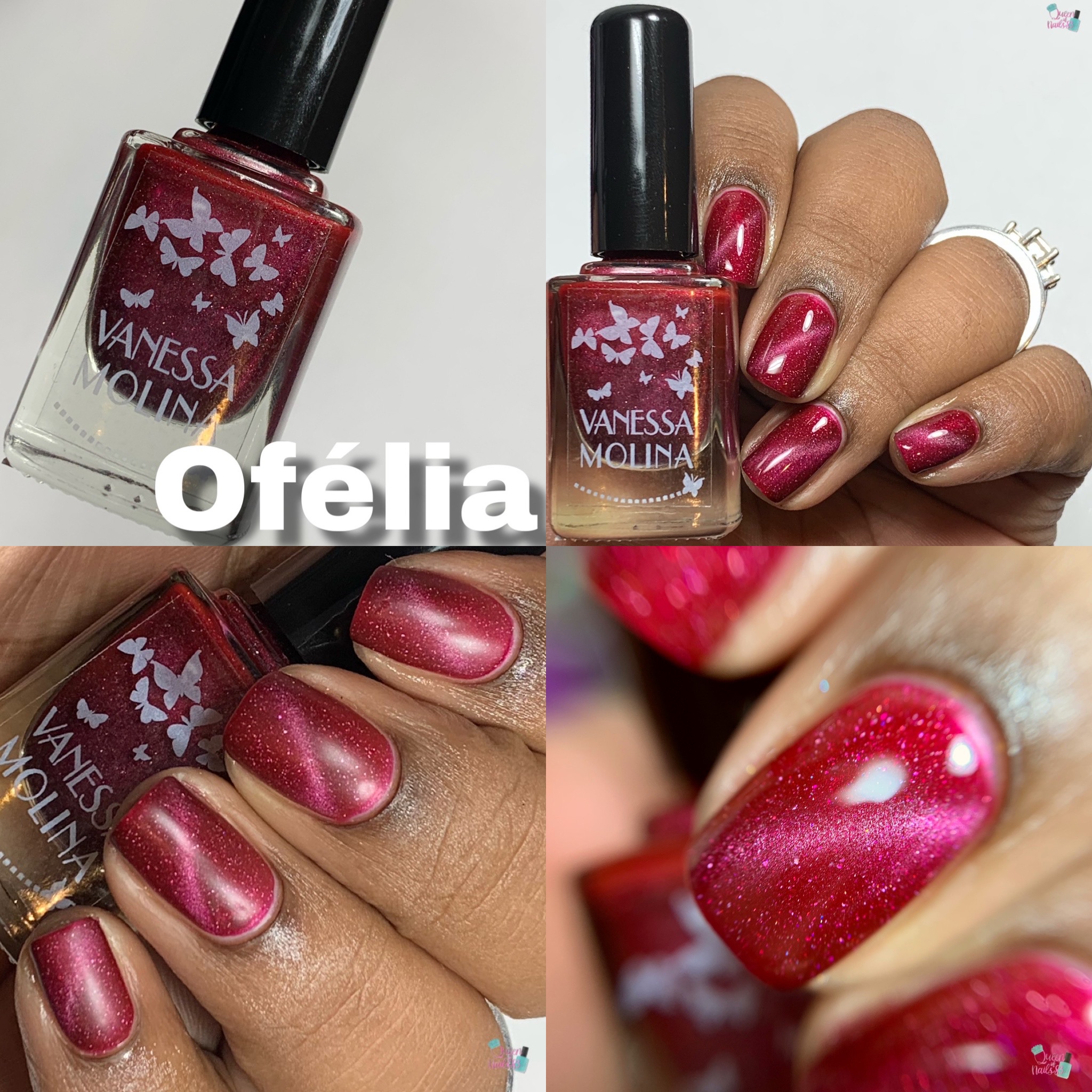 Chirality Nail Polish – The Briefcase
Theme: The Tarantino Effect
Description: A golden taupe jelly overflowing with striking gold shimmer and micro flakes, accented with gold to green to red iridescent flakes and red to gold UCC flakes
Price: $12 / Cap: NONE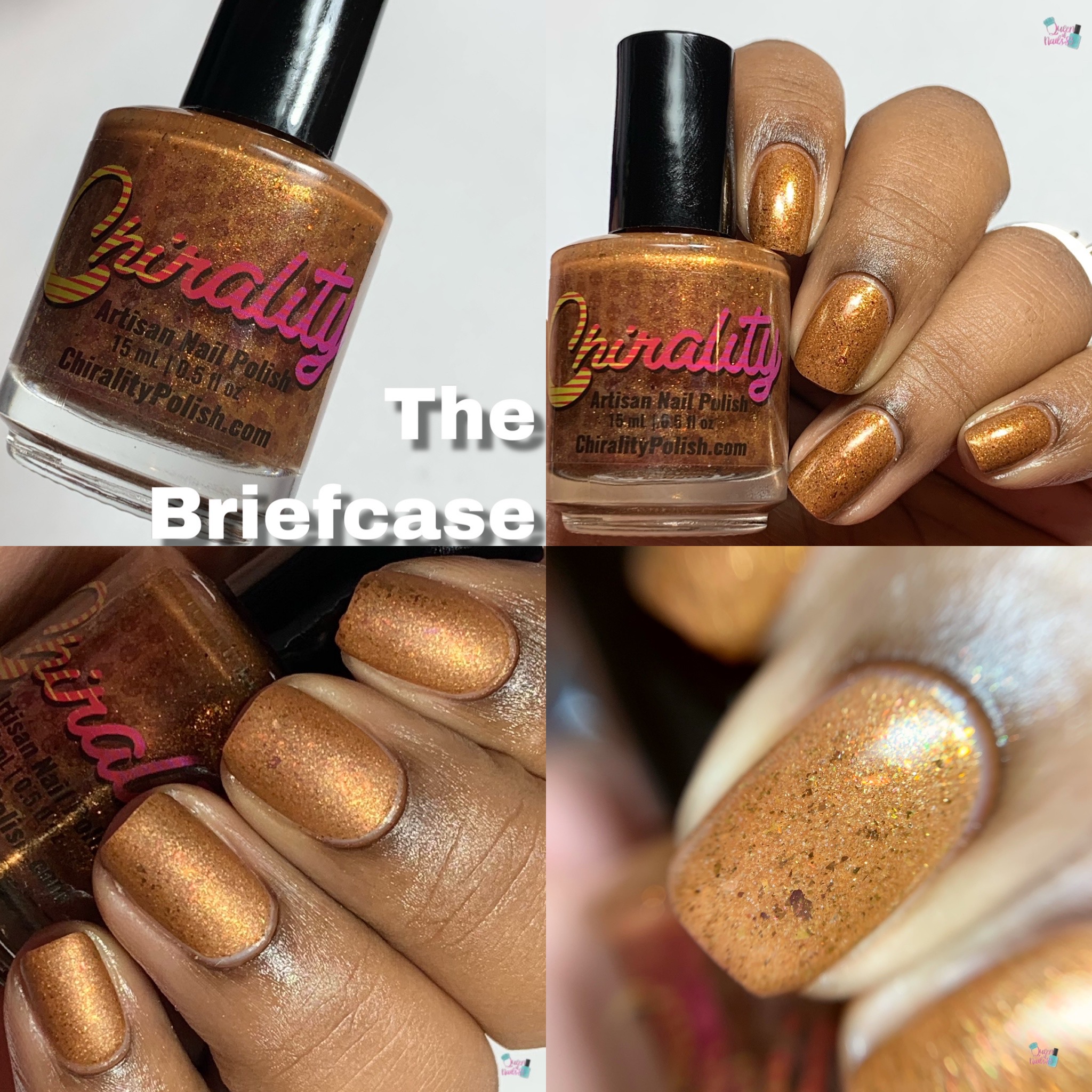 Ethereal Lacquer – Pluto
Theme: Planets
Description: An grey blue base with a very strong red to orange multi-chrome shimmer and holographic flakies
Price: $12.50 / Cap: NONE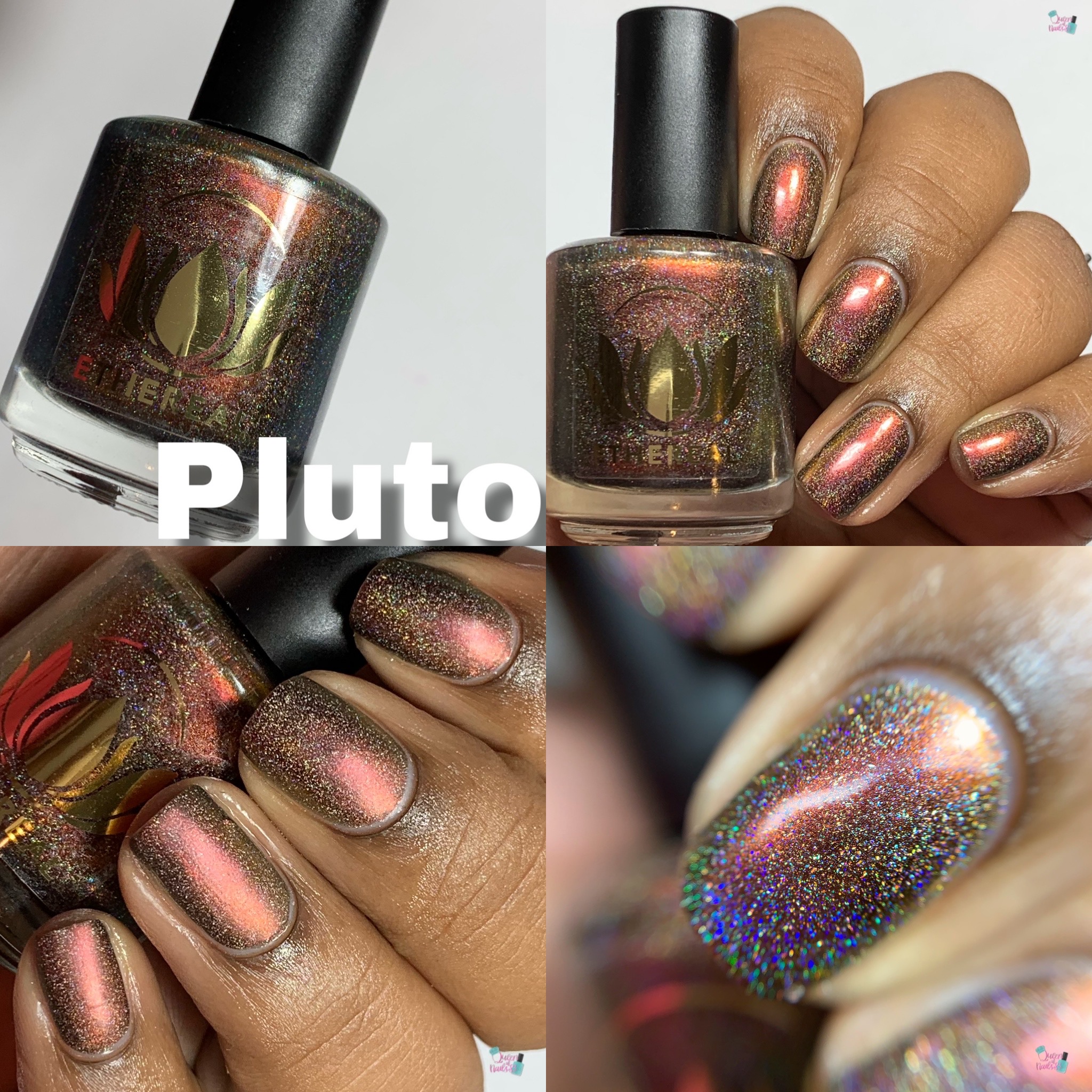 Fancy Gloss – Ella (T)
Theme: Disney Princesses
Description: A light blue (cold) to white (warm) with tiny white glitters, iridescent glitters, some gold flakes & tiny holo flakes
Price: $12 / Cap: 150 bottles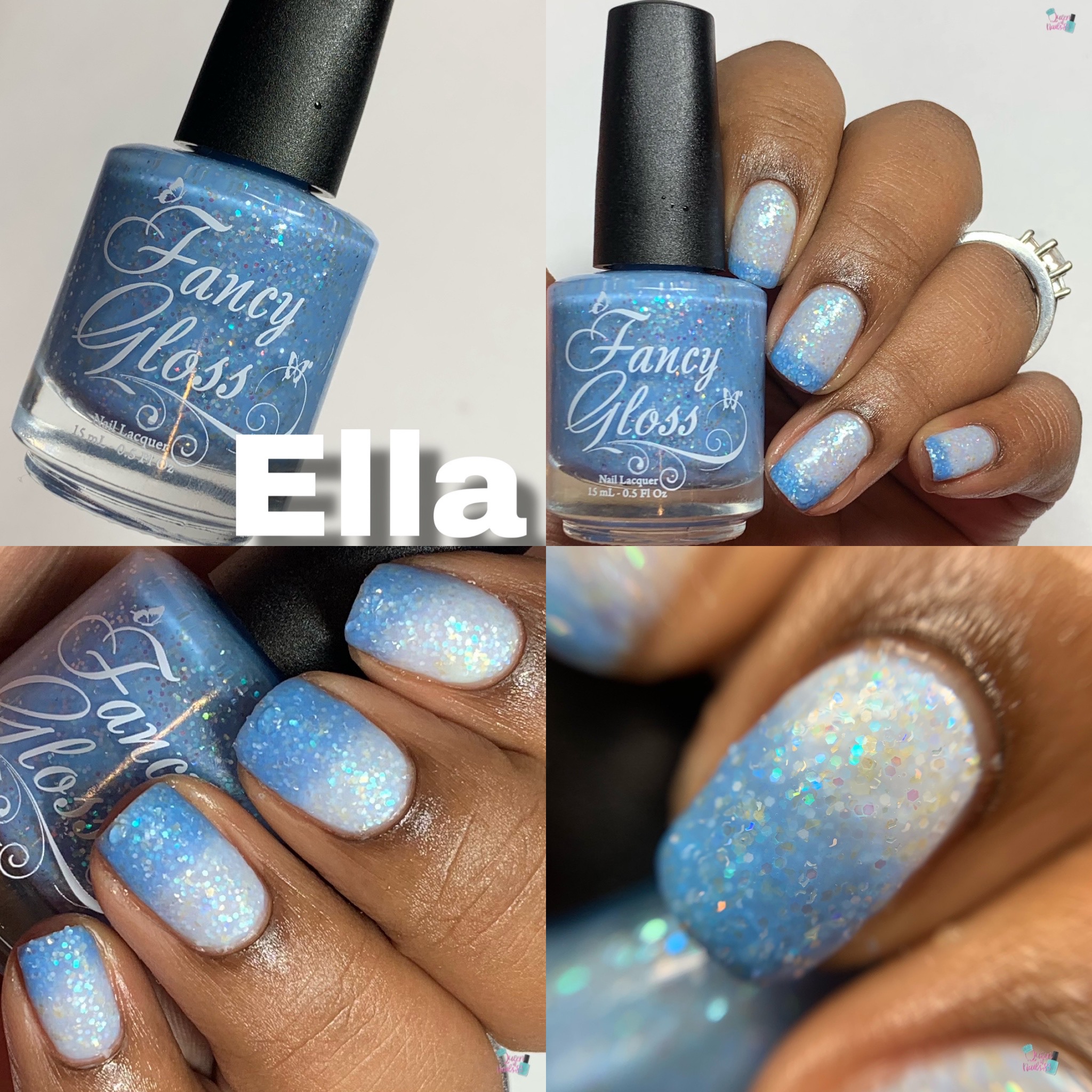 Femme Fatale Cosmetics – Jelly Bears
Theme: Candy
Description: A squishy pinkish jelly base that is really sheer. Packed within are iridescent rainbow flakes and assorted iridescent glitters in various colors and sizes. Please Note: This will have Visible Nail Line (VNL) if worn alone but can be worn over a base coat.
Price: $13 / Cap: NONE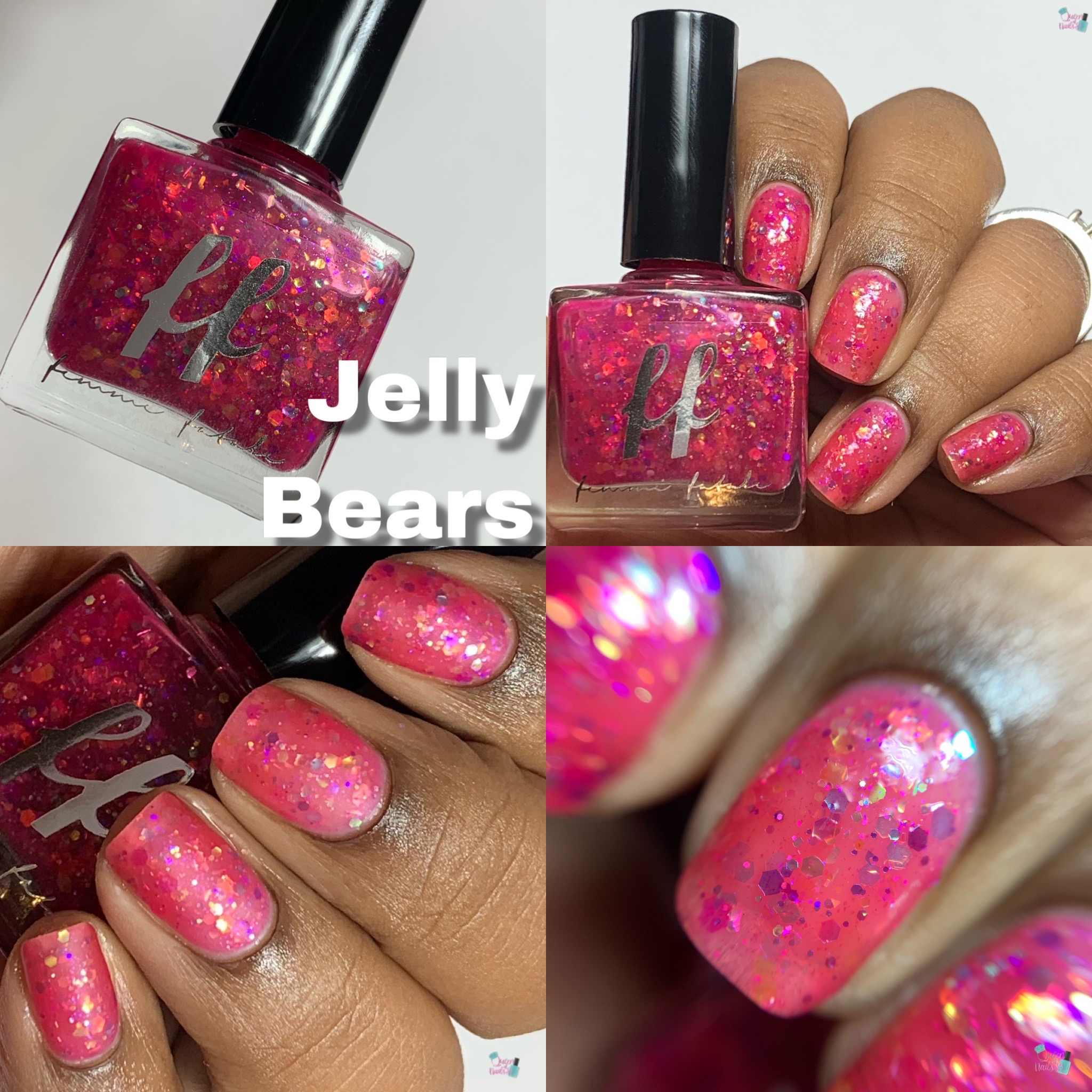 Great Lakes Lacquer – My Cabbages
Theme: Avatar: The Last Airbender
Description: A bright grass green jelly filled with orange/gold/green iridescent flake, a bit of red to green to aqua shimmer and scattered holographic
Price: $13 / Cap: NONE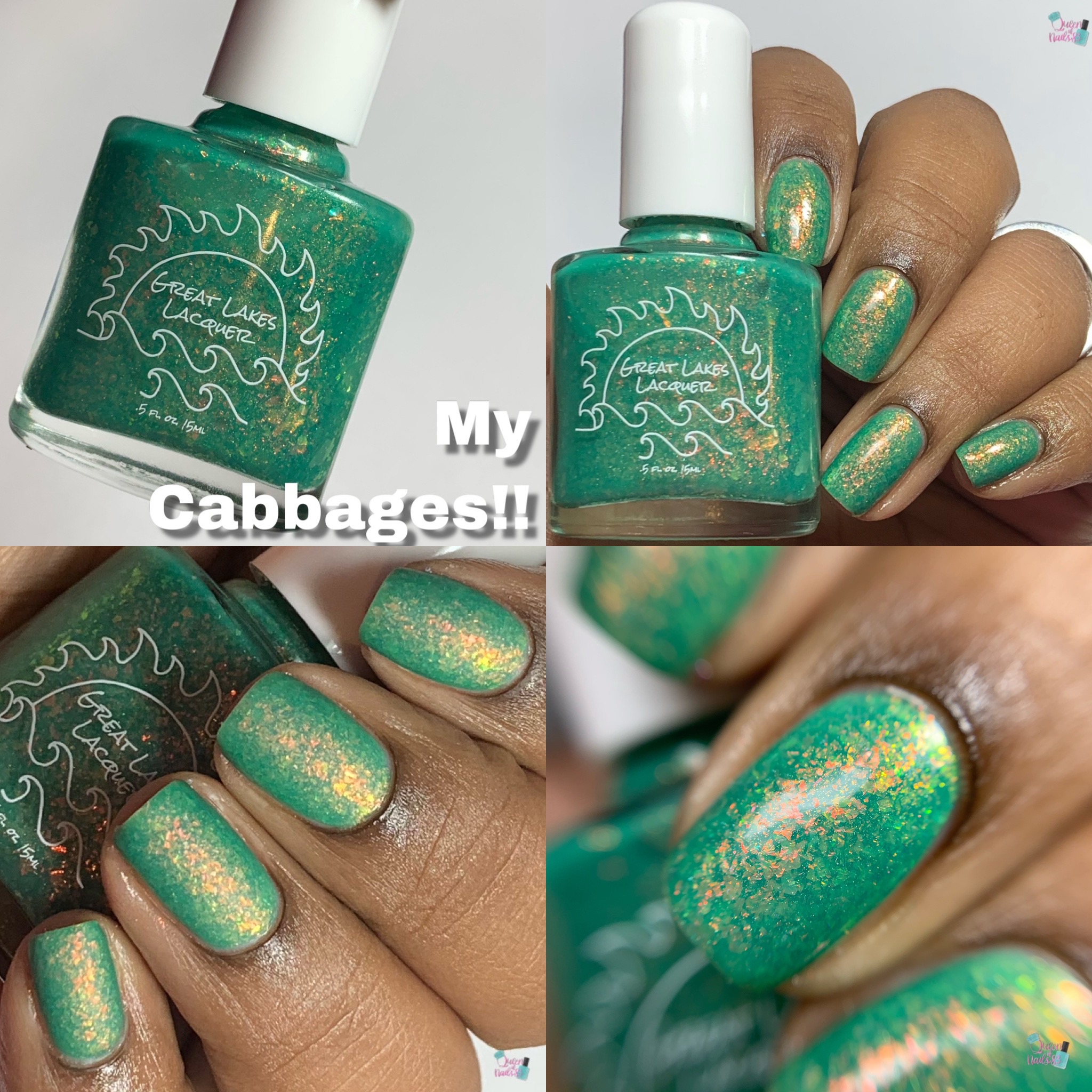 LynB Designs – I'm Like Seeing Colors
Description: A bright pink crelly base filled with purple to green aurora shimmer, micro holo flakies, and a rainbow of shifting flakies.
Price: $12 / Cap: 90 bottles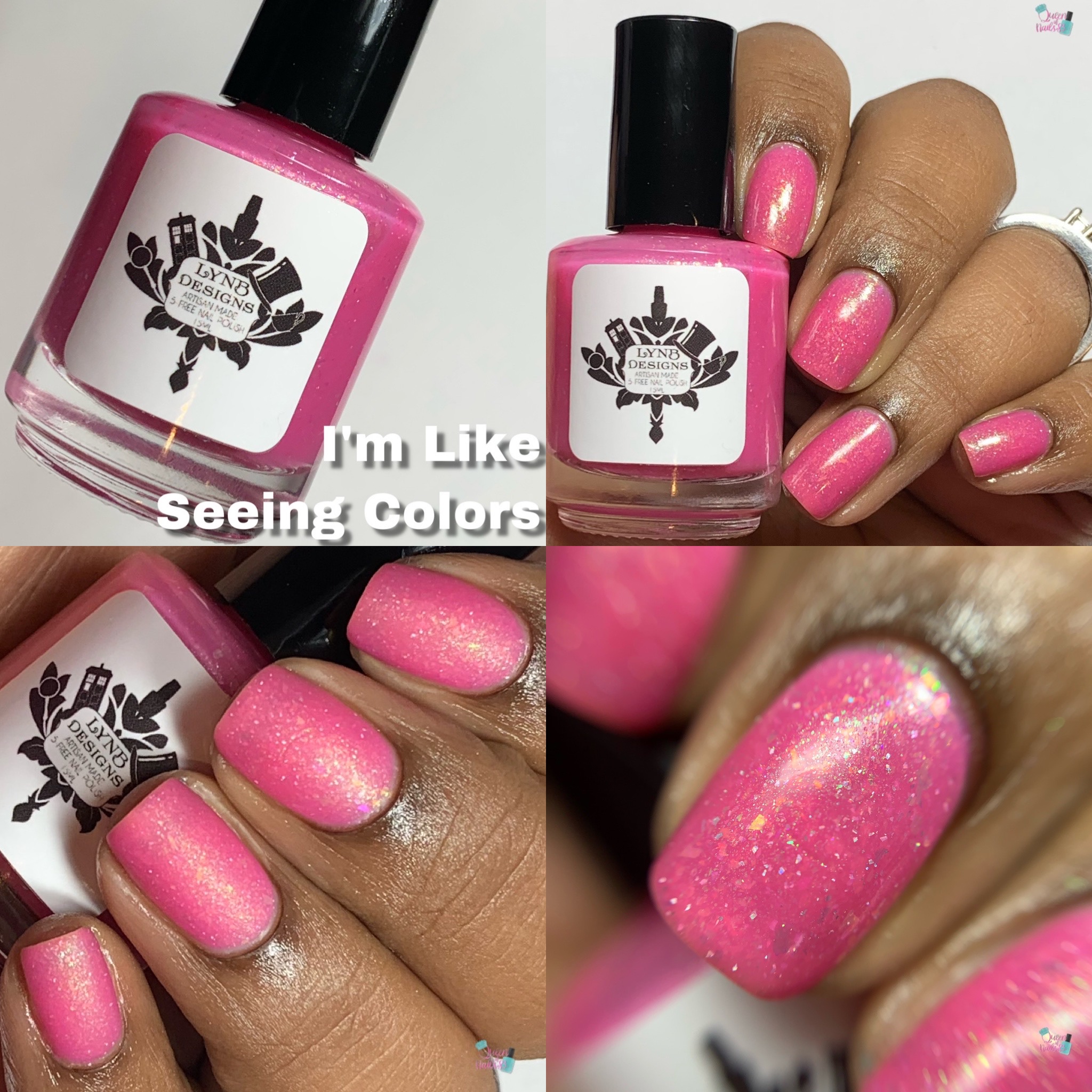 Theme: Studio Ghibli
Description: A ocean blue base with a pinky violet to gold shifting shimmer, pink/gold/green crystal flakies, and a touch of holo
Price: $12.75 / Cap: 110 bottles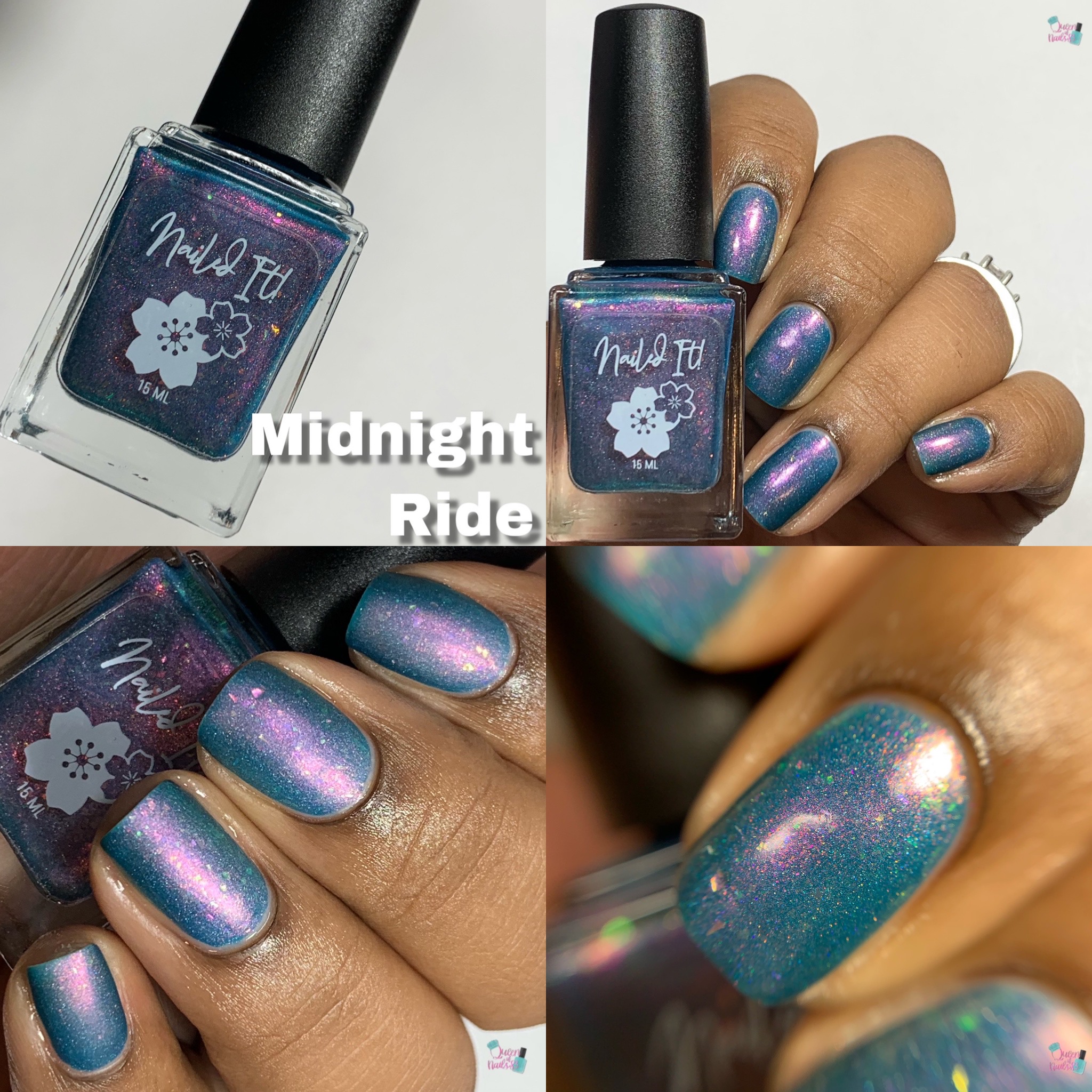 Penelope Luz – Nightwish
Theme: Symphonic Metal
Description: A purple base with several pigments that give depth in color.
Price: $11.50 / Cap: 200 bottles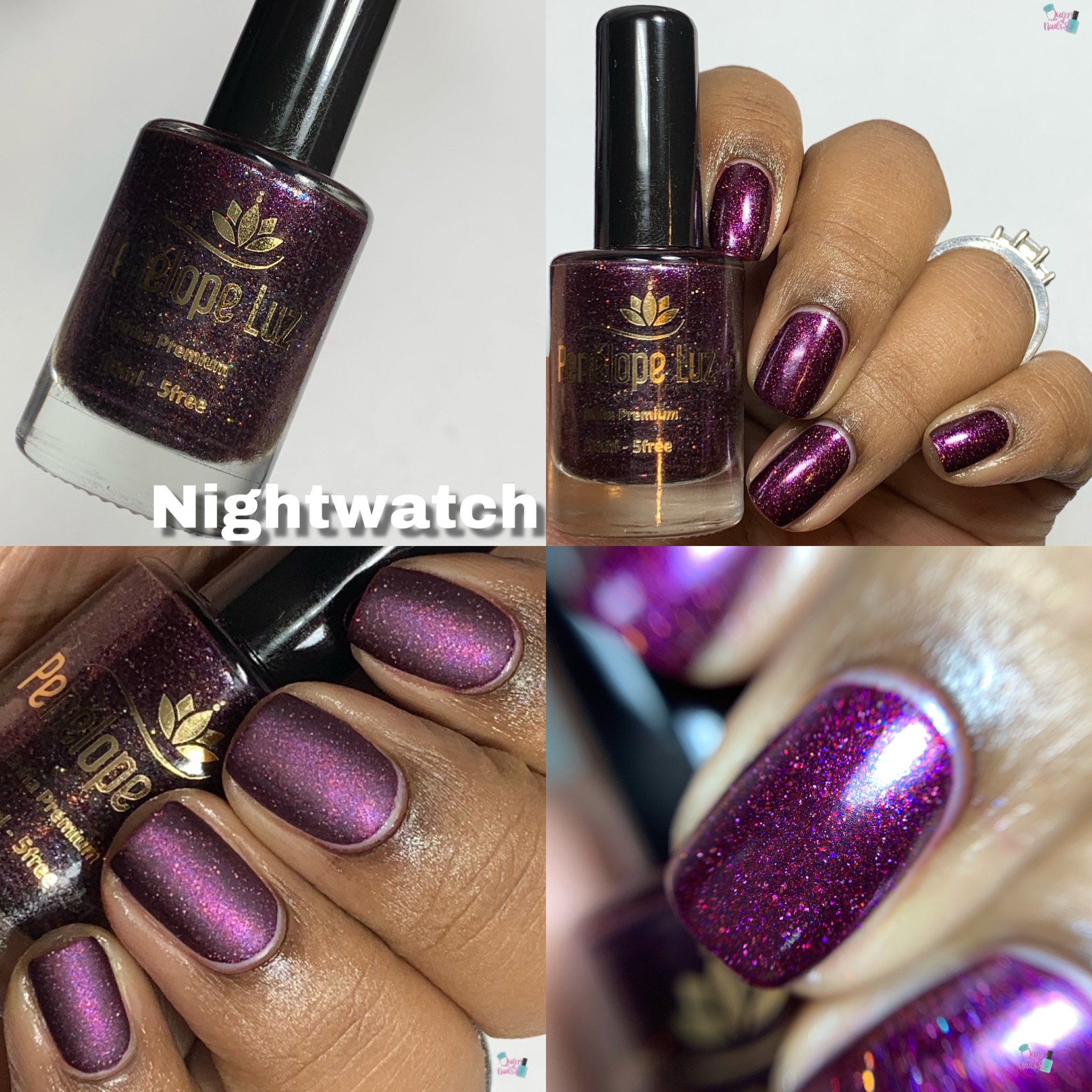 POP Polish – Wankanda Forever
Theme: Heroines
Description: A chocolate brown base with red to gold with silver and gold random cut flakies and finally holographic flakes
Price: $14.50 / Cap: NONE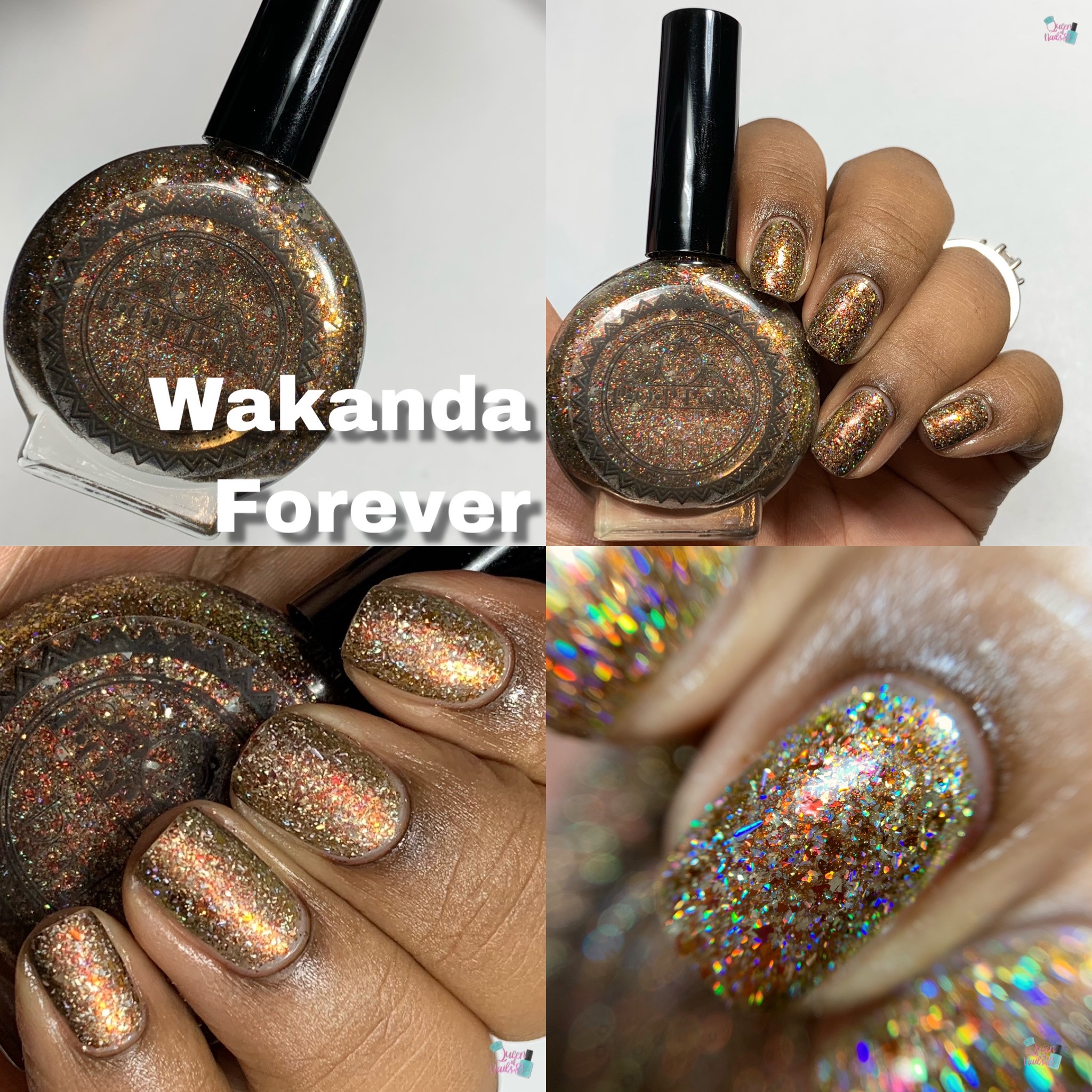 Rogue Lacquer – Royal
Theme: London
Description: A vibrant purple jelly with purple, pink and blue color shifting and crushed gold flakes
Price: $12 / Cap: NONE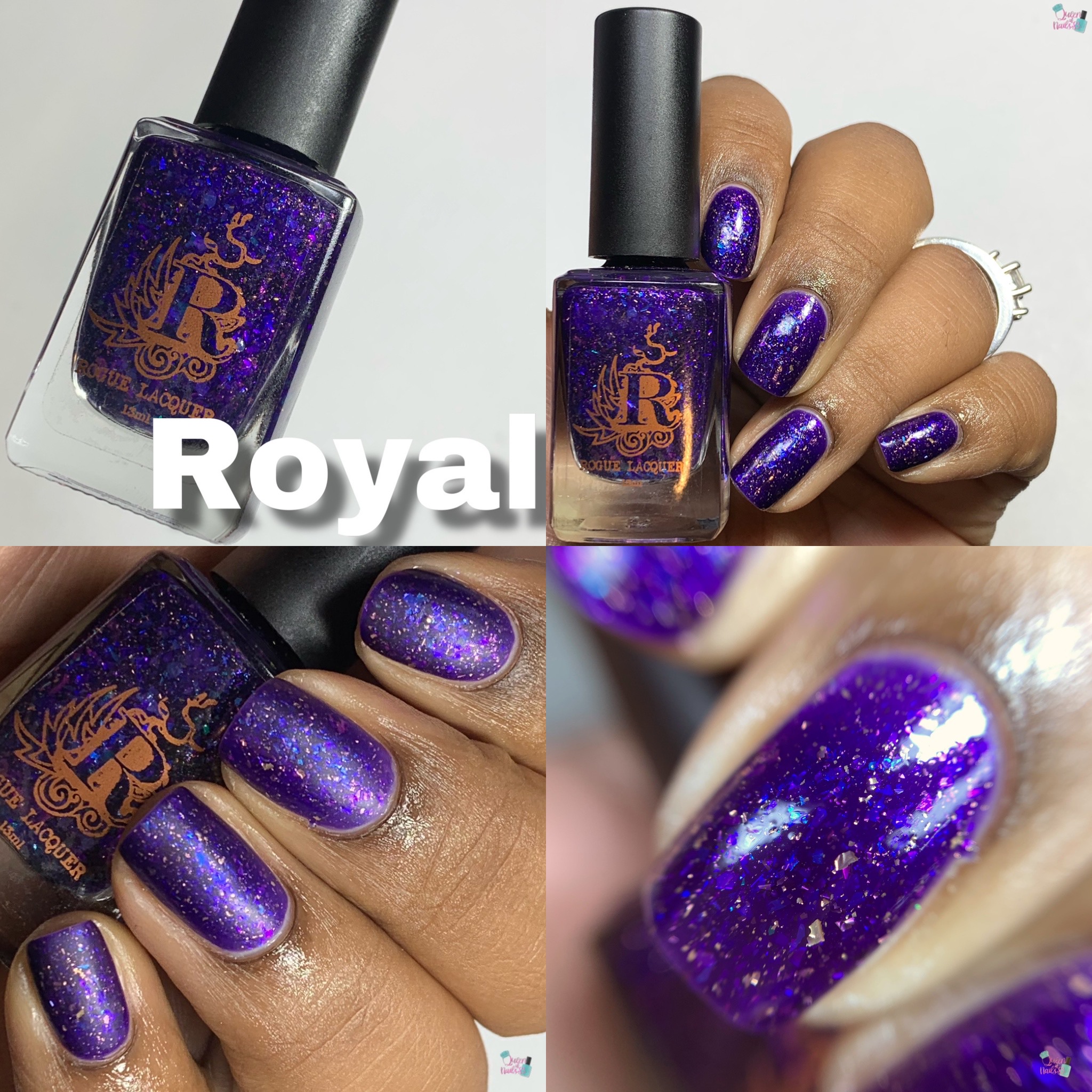 Under A Hula Moon – How You Doin'?
Theme: Friends
Description: carefully crafted blend of flirty blueberry and complex, yet modern, teak and oud.  It's berry sweet with a hint of smoky delight
Price: $4.50 / Cap: NONE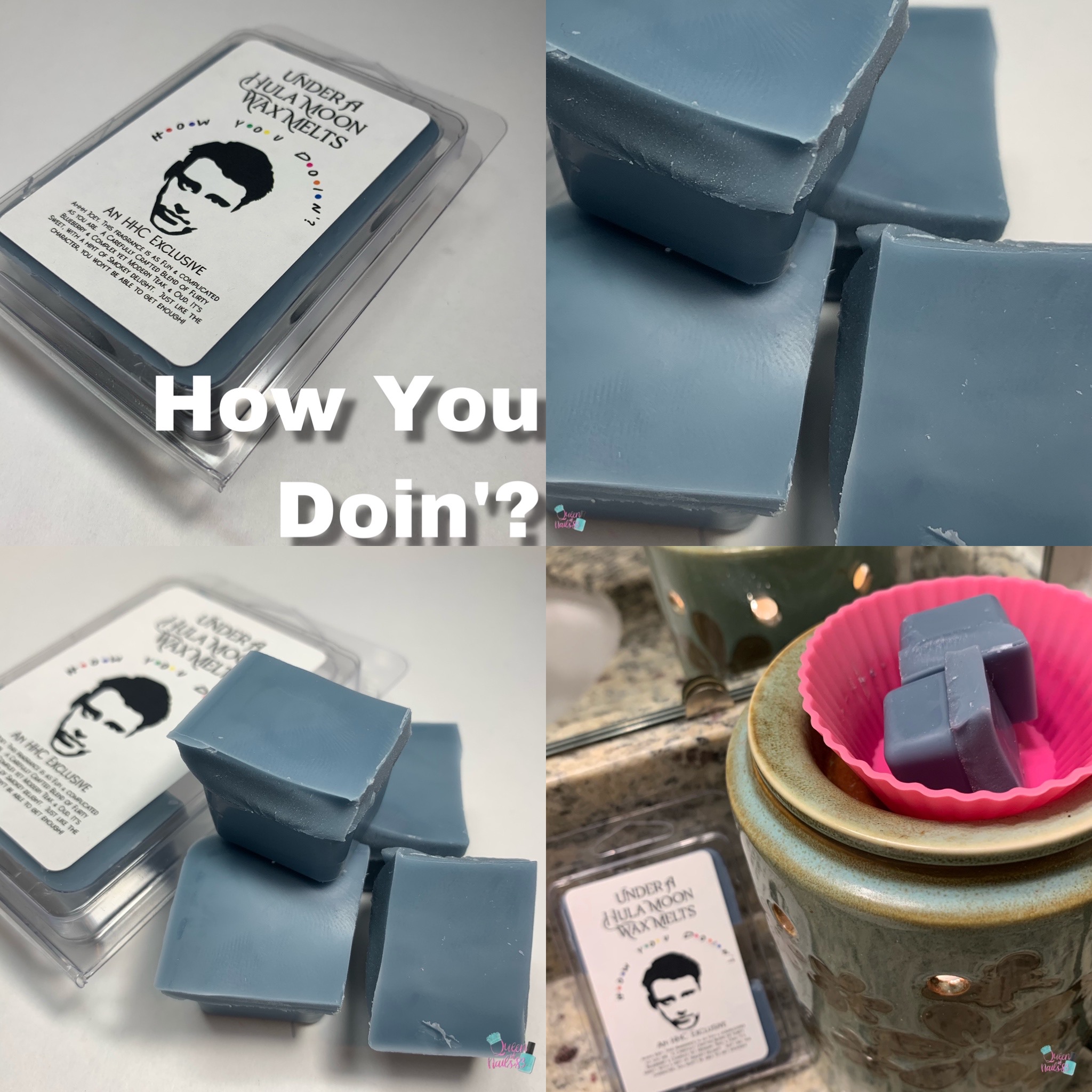 February 2020 Hella Handmade Creations (HHC)
Friday, February 14th at 12:01am HST to Friday, February 21st 11:59pm HST
Hella Handmade Creations
*Like, Comment and Subscribe*
Eat, Laugh, Polish, Repeat
Queen of Nails 83
💕