Sugas…. my last day of school is tomorrow and I'm celebrating with the February 2020 Release from Sassy Sauce Polish!
Enjoy….
**All swatches are done using liquid latex peel off base coat, glossy QDTC and matte topcoat. Swatch photos are taken using artificial lights.**
Hurry Up and Wait
A teal jelly base, packed with linear holo, a strong blurple shift, blue holo micro glitter and Green, red, blue, violet shifting flakes.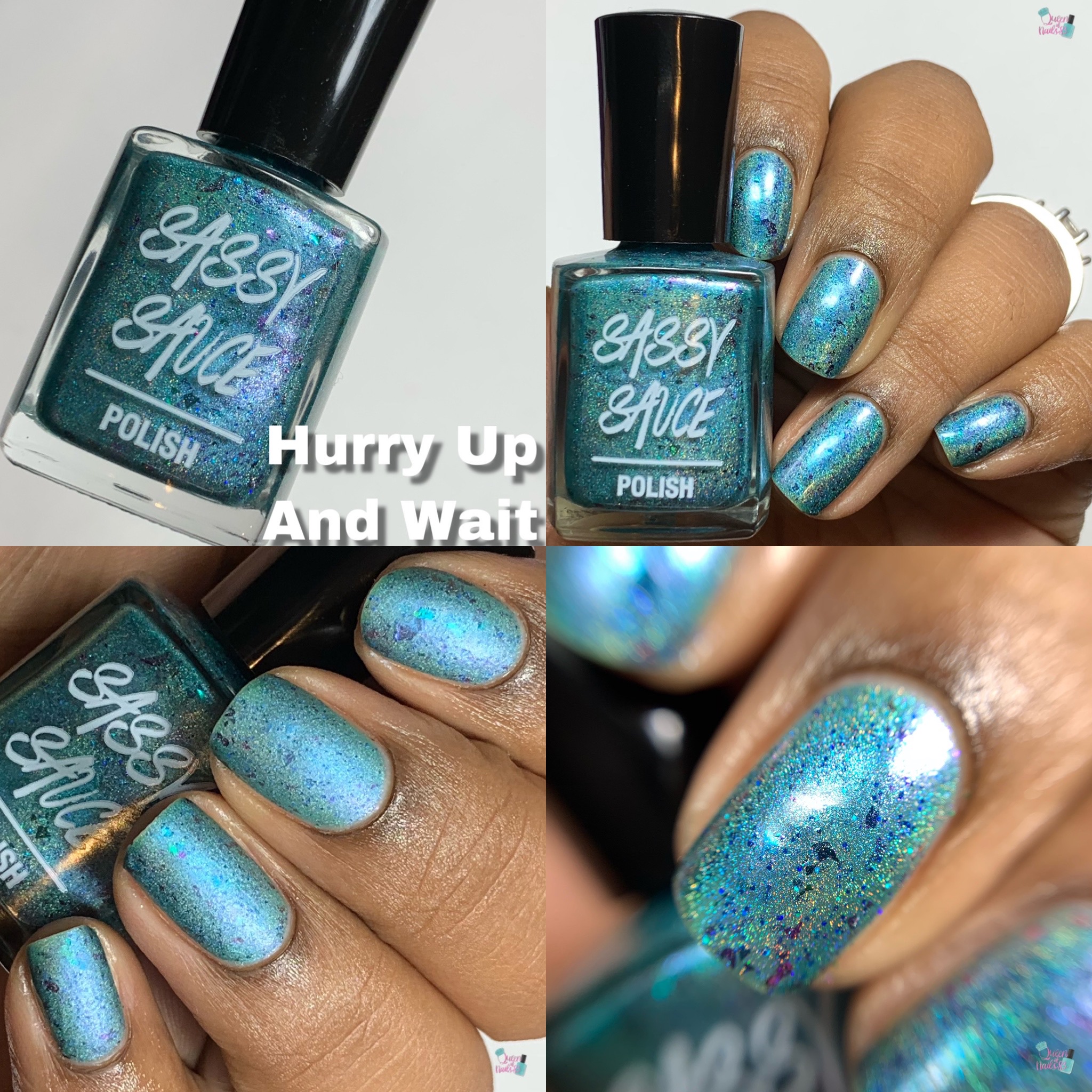 Lucky
A Kelly green jelly base packed with an array of green holo glitter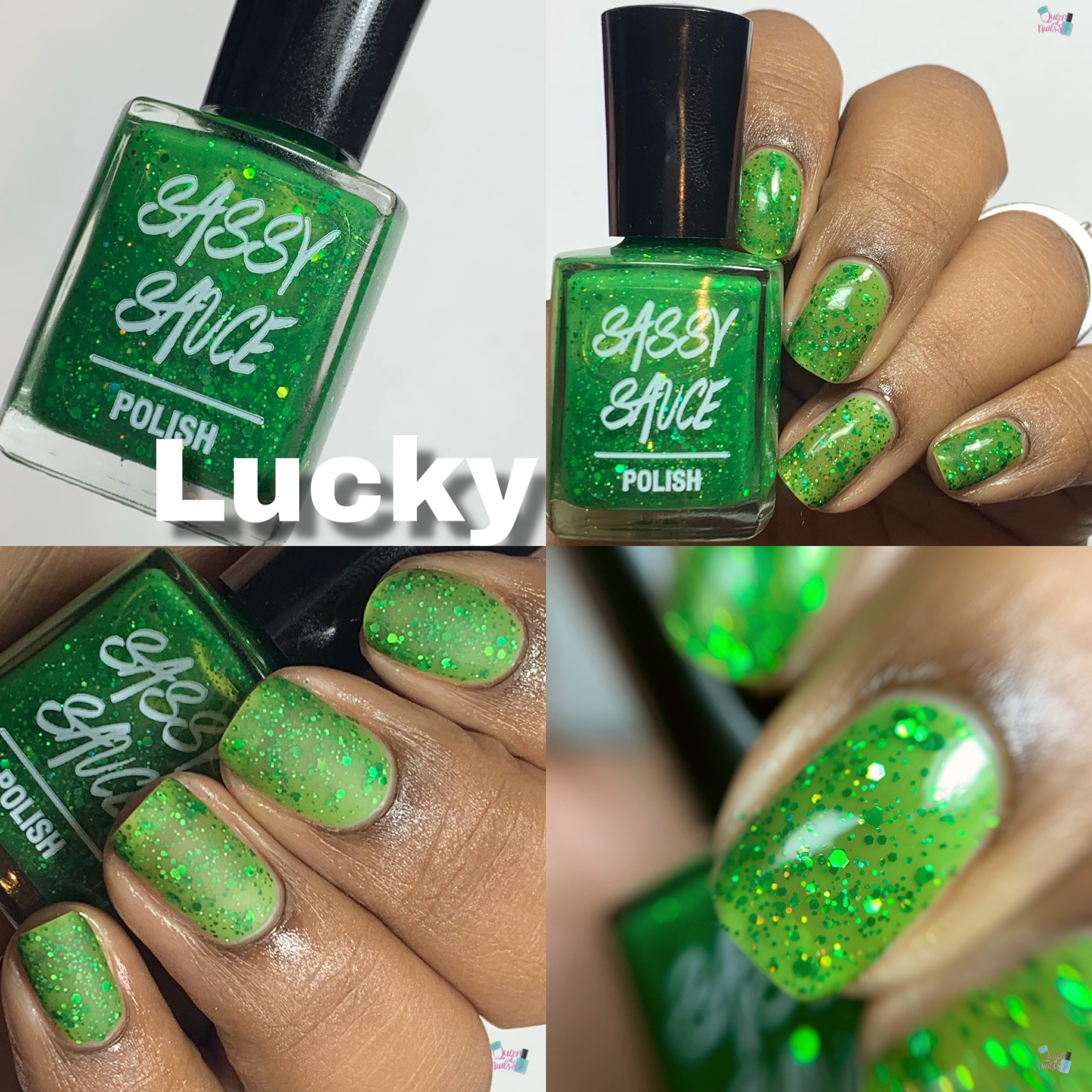 Oh Hey
A purple jelly base with copper, green, gold shifty shimmer and a rainbow of iridescent flakes.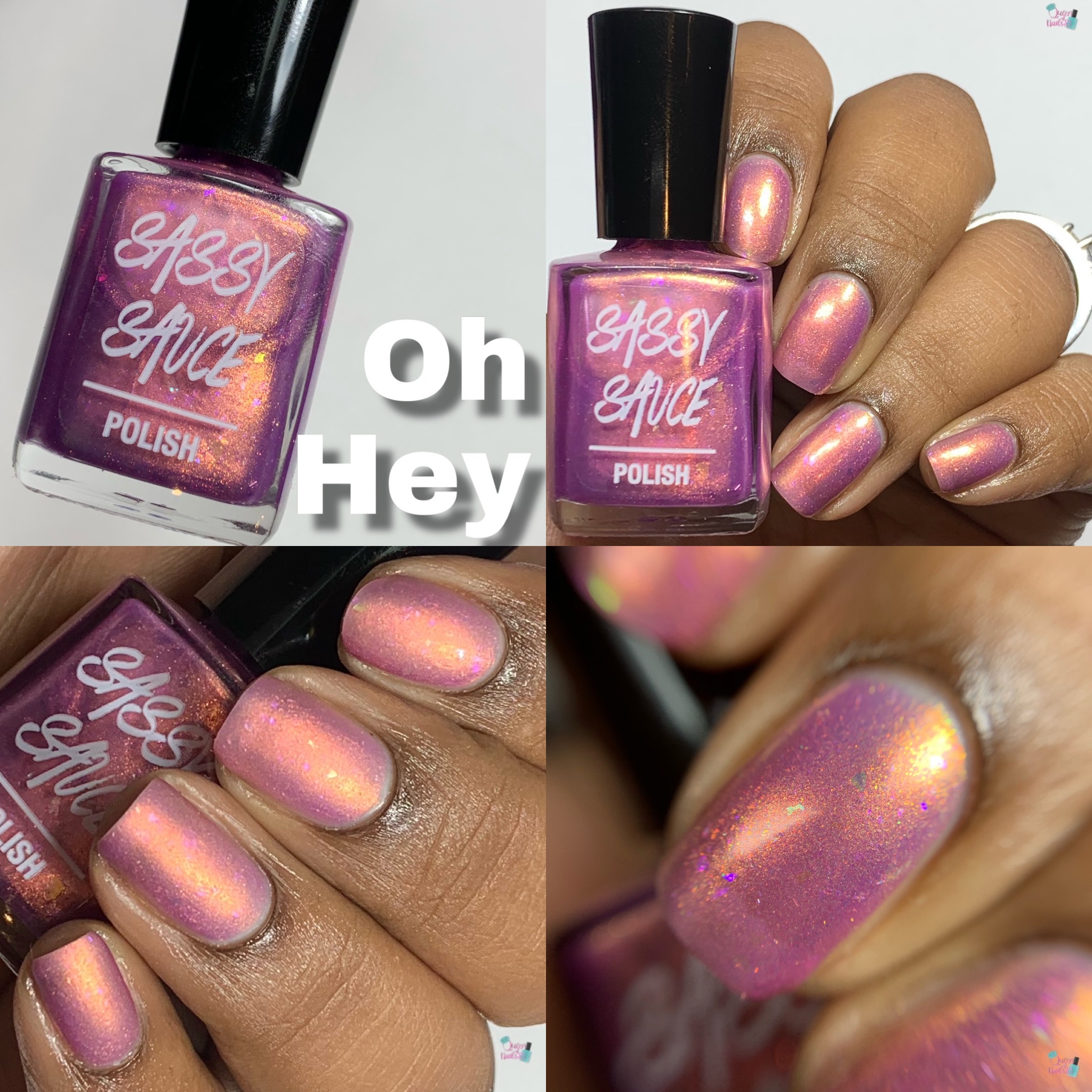 Stormy
A deep grey crème with violet undertones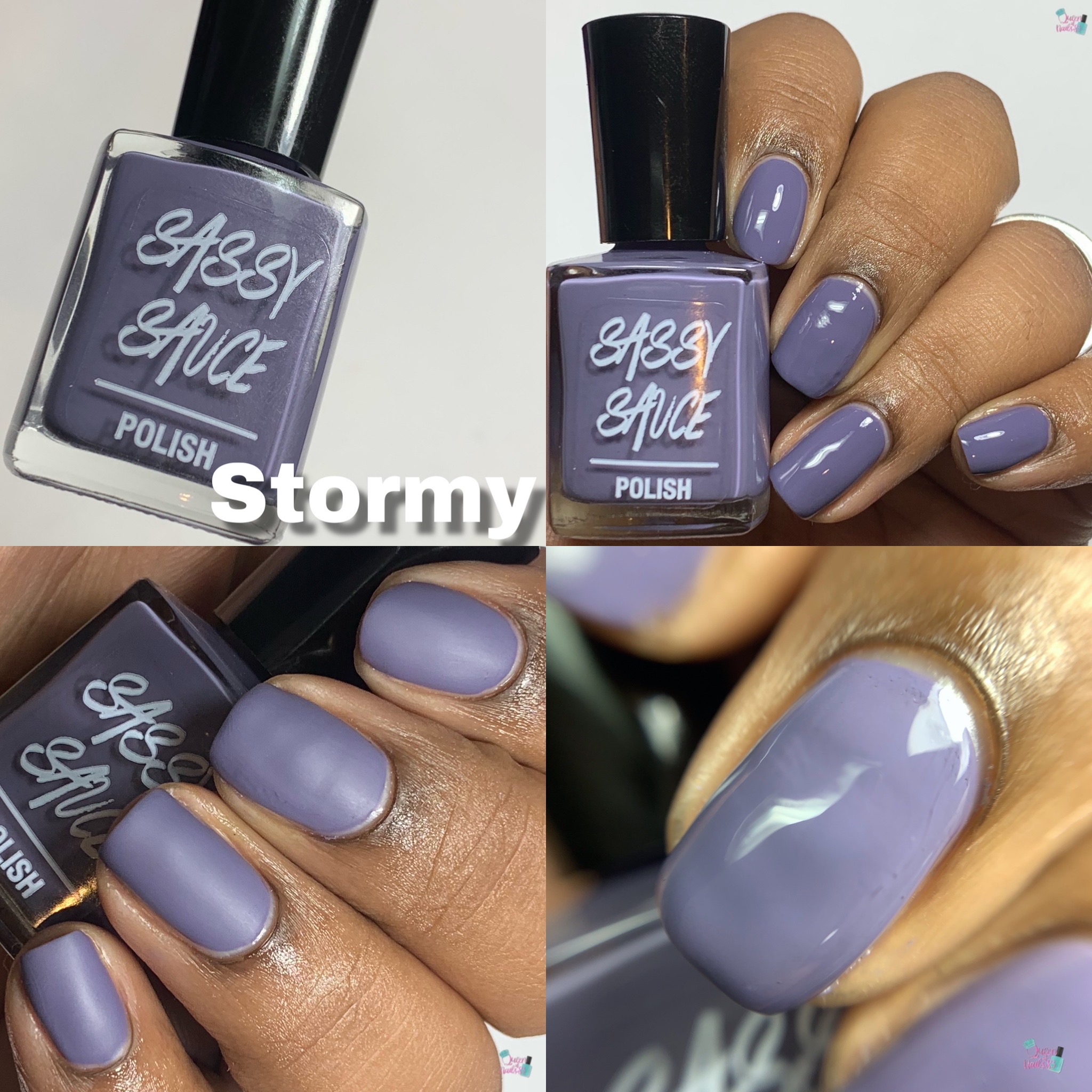 Whipped Hand & Cuticle Caviar
2 oz, $7
Made with shea butter, mango butter, cupuacu butter, almond oil, jojoba oil, macadamia nut oil, grapeseed oil, oatmeal, emulsifying wax, stearic acid, and the preservative optiphen. Scents available: Mango Papaya, Funnel Cake and Bubble Gum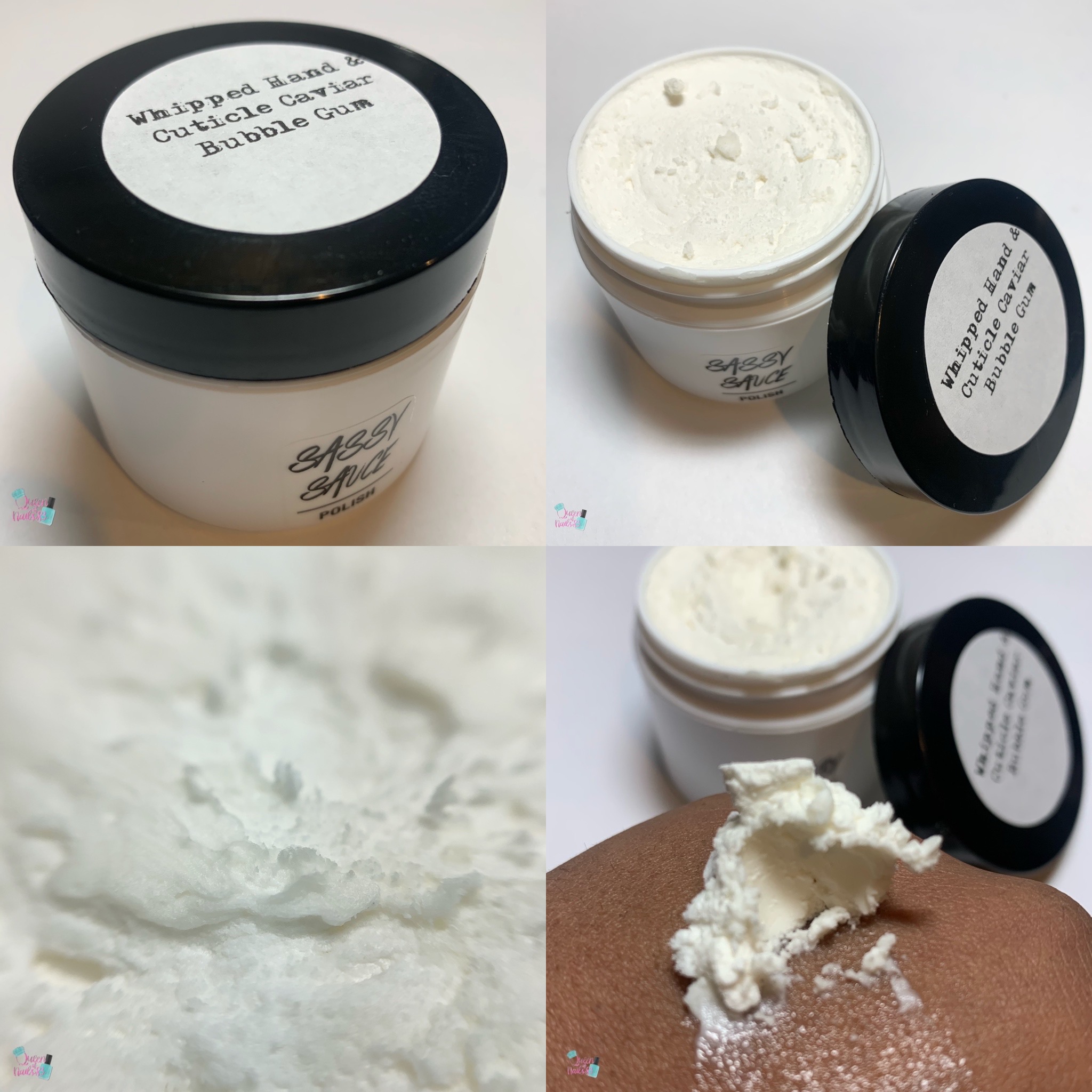 Sassy Sauce Polish – February 2020 Release
The Queens Choice: Hurry Up And Wait
Opacity: swatches shown in 3 coats
Price: $11 each or all 4 for $40
Shipping: $3.50 (US) and $15 (Canada) flat rate
Availability: Saturday, February 22nd at 11 am cst
Sassy Sauce Polish
*Like, Comment and Subscribe*
Eat, Laugh, Polish, Repeat
Queen of Nails 83

💕