Extra! Extra! Read all about it! This just in from Ames, IA, the Tonic Team is releasing 7 new polishes this Sunday, February 9th. And there's no 2 ways about it, you need the WHOLE SHEBANG!!
Enjoy!
**All swatches are done using liquid latex base coat, glossy, QDTC and matte topcoat. Swatch photos are taken using artificial lights.**
My Magic Wine
A burgundy wine base with orangey-gold-emerald shifting shimmer and a light scattering of iridescent flakes!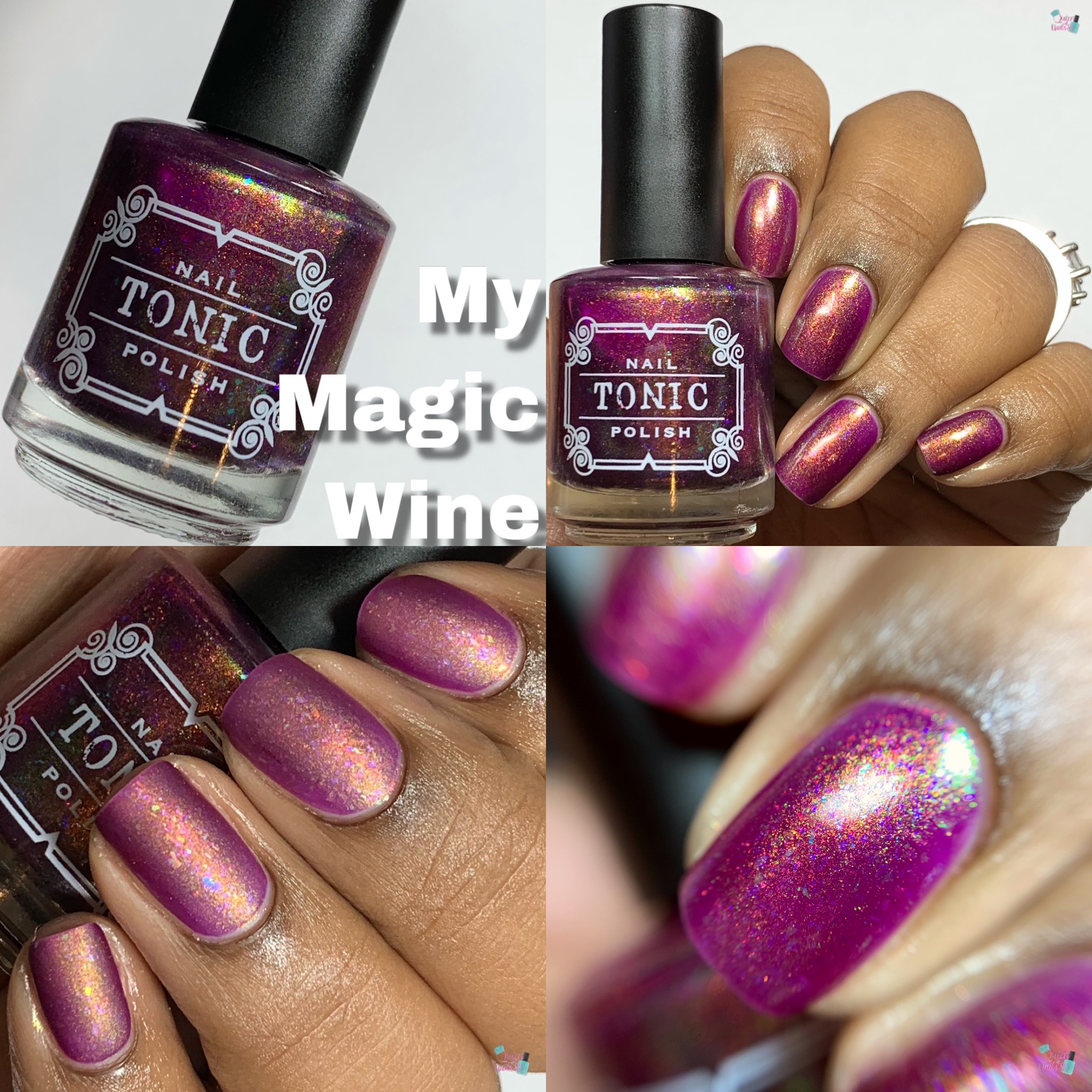 Juice Box Chaser
A bright purple cream with a strong coral pink-peach-yellow-green shifting shimmer!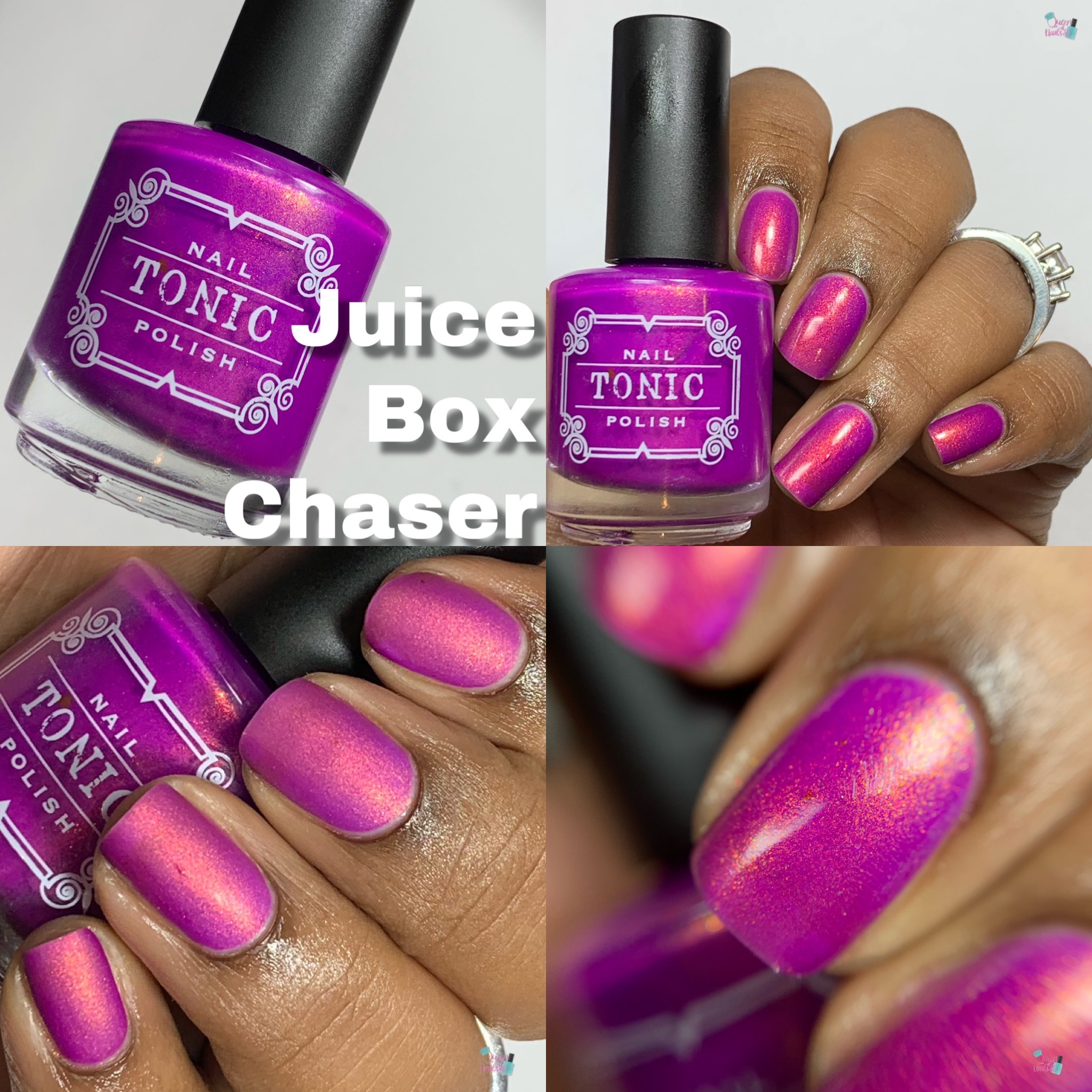 Sylveon
A coral-peach-yellow-green shifting shimmer in a matte base with just a hint of soft, muted purpley-mauve in the background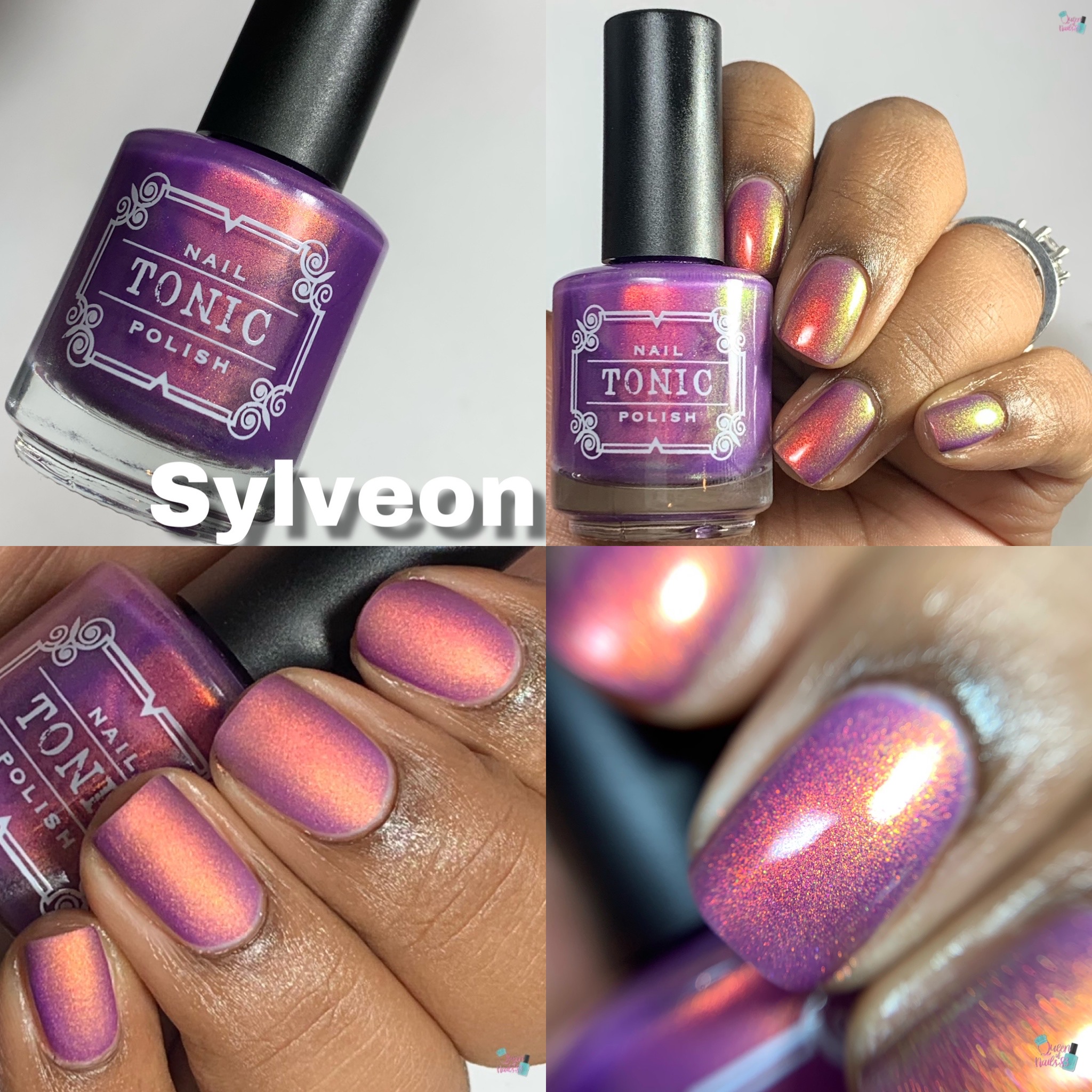 Pure Imagination
An orchid toned base with TONS of peach-yellow-green-aqua shifting shimmer and a sprinkle of iridescent flakes!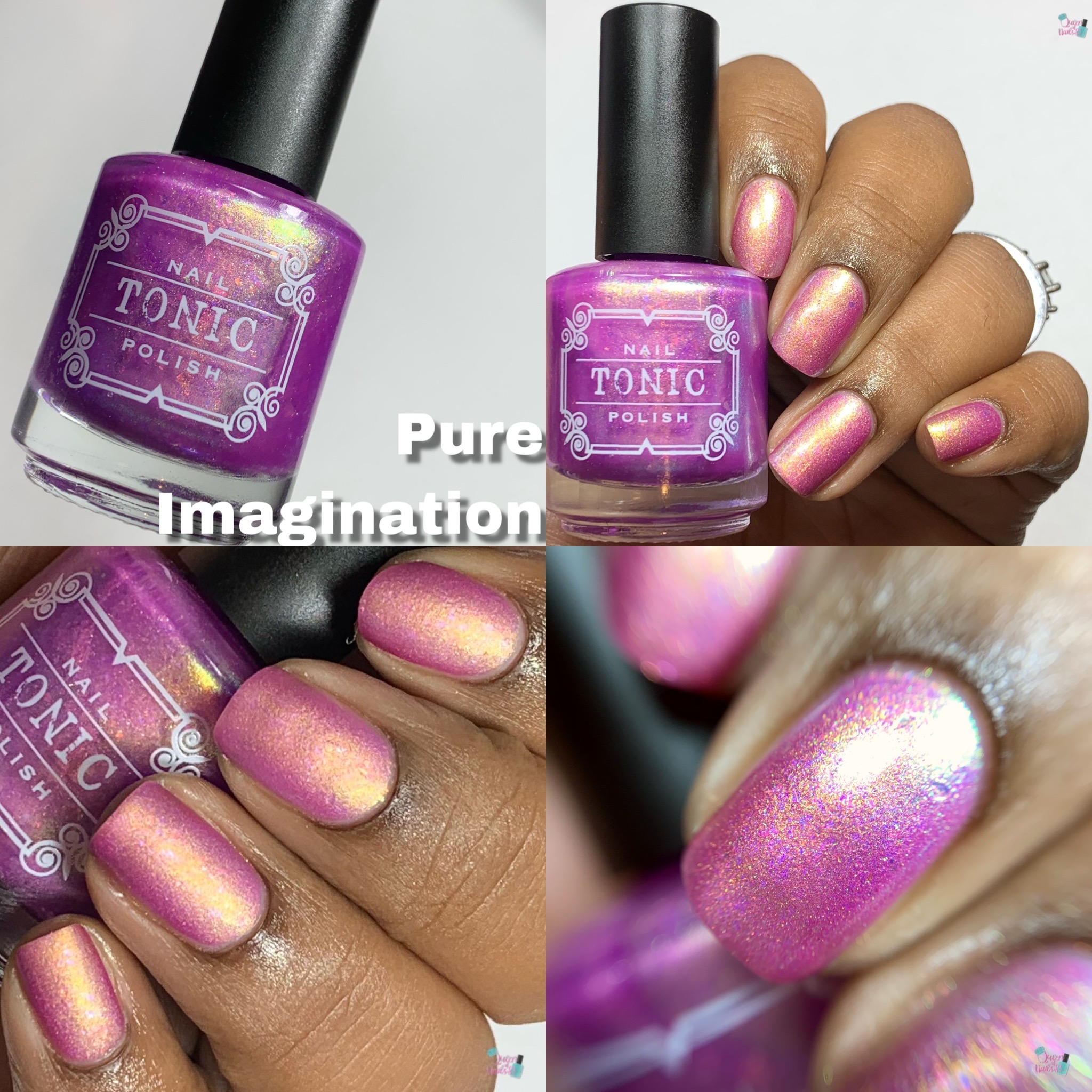 Sing Your Life (M)
A metallic slate blue with tiny coral shimmers with a strong magnet pull that transforms to a coral red-peach-green shifter in a blackened base with a blue-purple-peach magnetic contrast!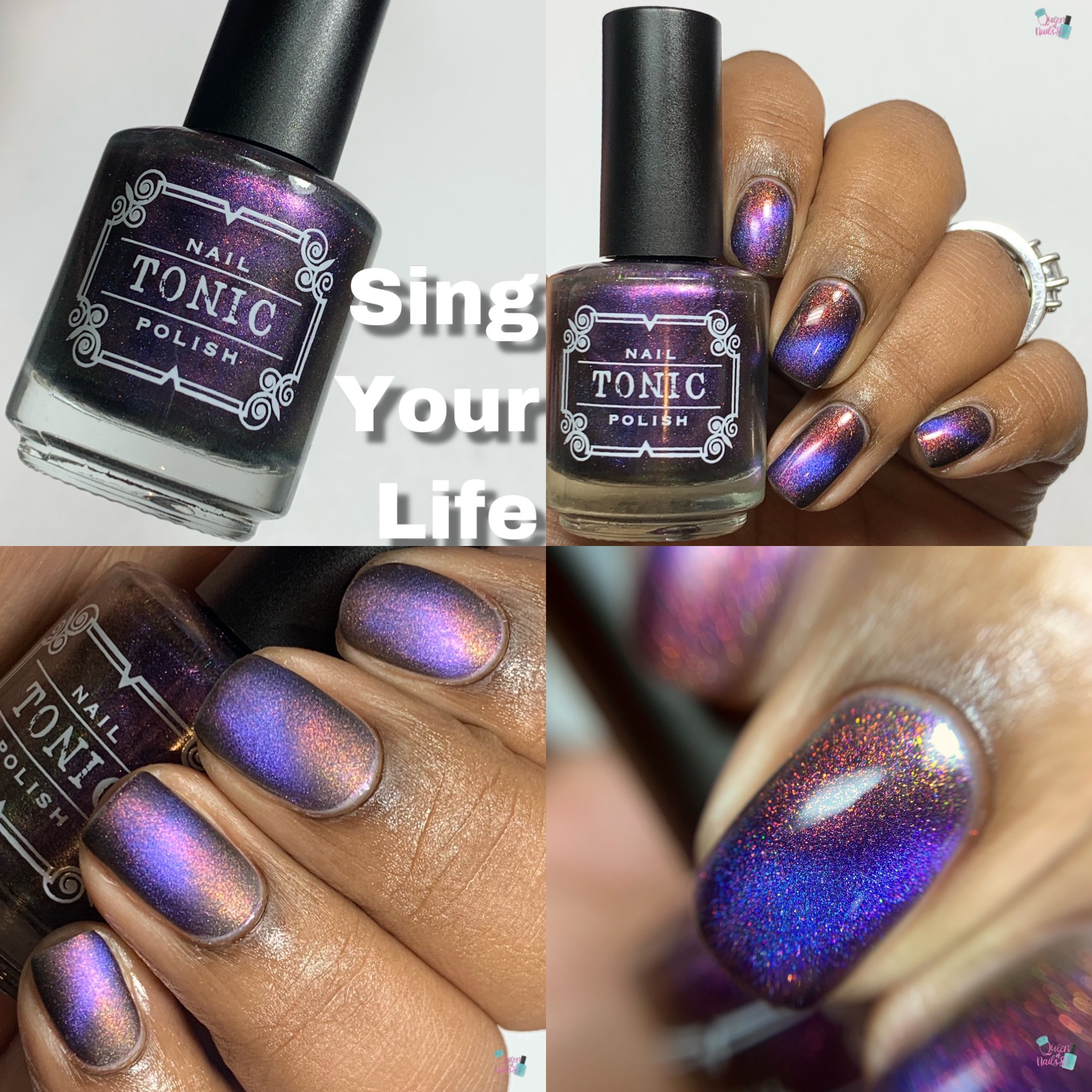 Clap Your Hands (M)
A metallic plum with tiny sparkly shimmers with a strong magnet pull that will transform into a veritable rainbow of peach-gold-green-aqua-blue shifting shimmer in a blackened plum base with a fuchsia-purple-peach shifting magnetic contrast!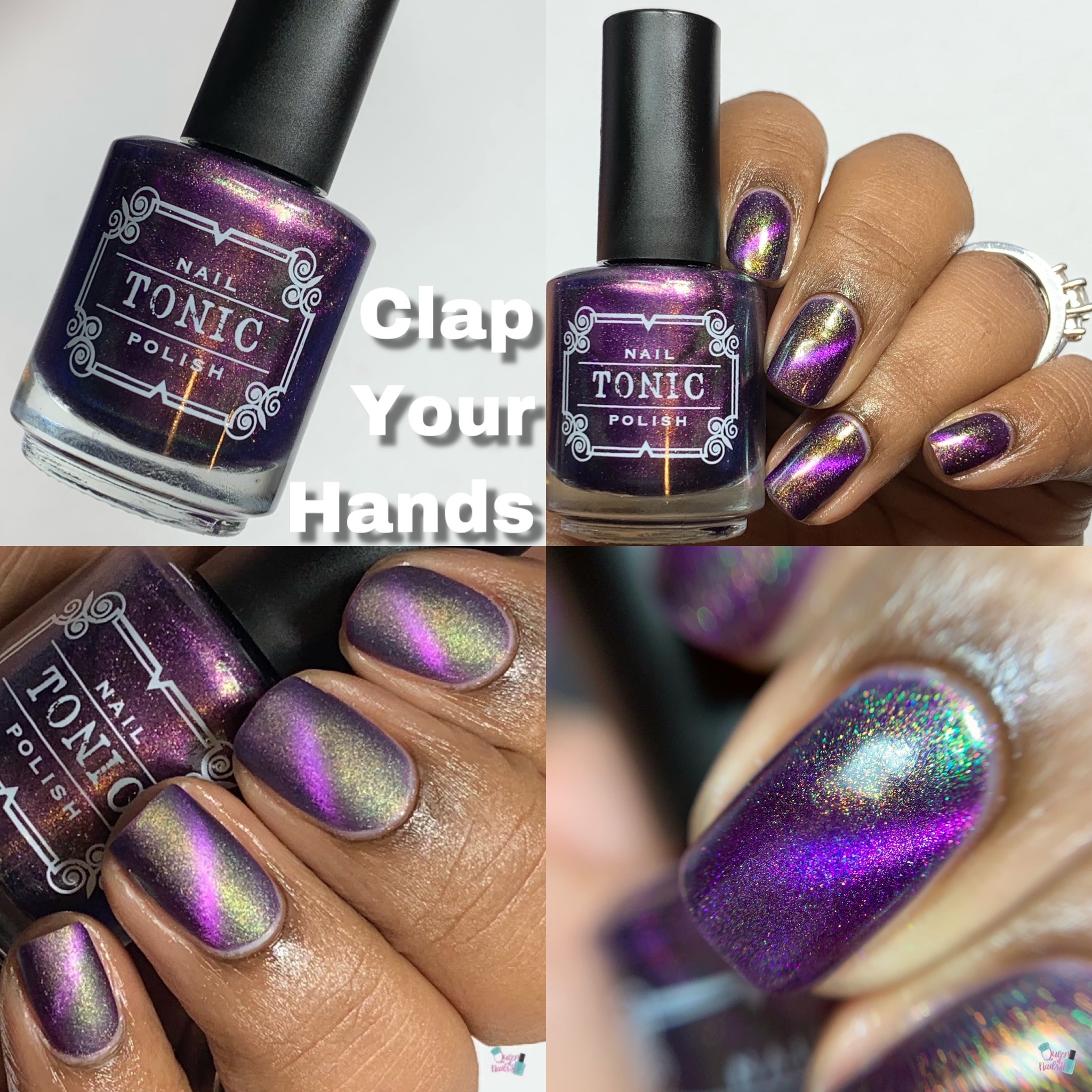 Koi Pond (M)
A multi-dimensional teal-aqua-purple-orange-yellow shifting base with red-orange-yellow shifting multichrome flakes when magnetized reveals a glowing indigo shimmer background with green-blue-purple-pink magnetic contrast and red multichrome flakes!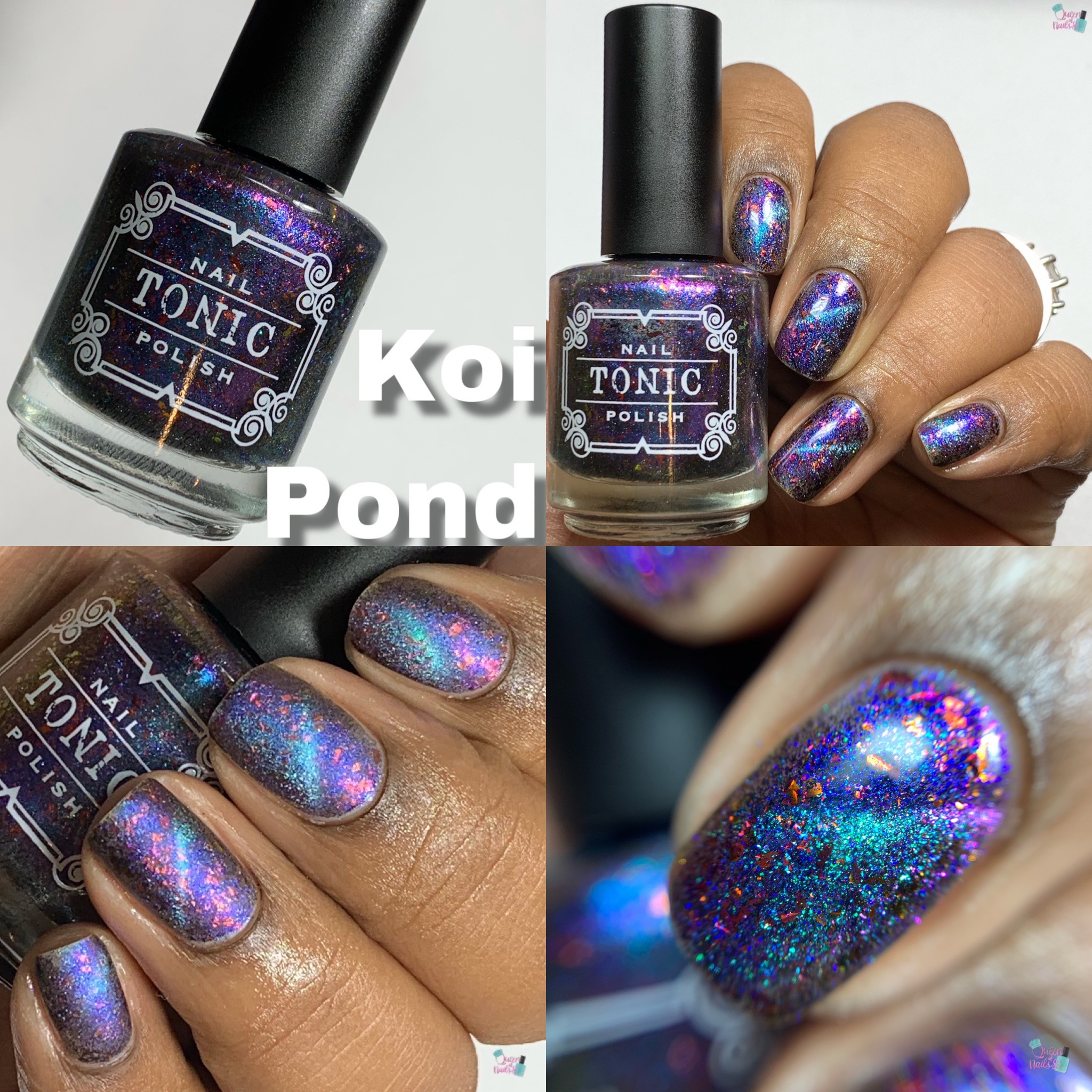 Tonic Nail Polish – February 2020 Release
The Queen's Choice: Juice Box Chaser
Opacity: swatch shown in 2 coat
Price: $13
Discount: WHOLE SHEBANG" option of all 7 colors will be available for a discounted price of $84 ($1 off each bottle)!
Shipping Codes:
US Customers:

FREE domestic shipping for product totals of $75 usd or more! (automatically applied at checkout)

International customers only:

 $10 off a purchase of $50 or more. Use code INTERNATIONAL10
Availability: Sunday, February 9th at 2pm cst
Tonic Nail Polish
*Like, Comment and Subscribe*
Eat, Laugh, Polish, Repeat
Queen of Nails 83
💕