Hey Sugas!!! It's time to get your head out of the stars and into Flora and Fauna with February 2020 Polish/Indie Pickup (PPU/IPU).
From flowers to birds and all things in between, the makers participating in this months PPU/IPU created masterpieces beyond our wildest imaginations! So who's ready??? Let's take a look!
Enjoy…
**All swatches are done using liquid latex Peel-off Base, glossy, QDTC and matte topcoat. Swatch photos are taken using artificial lights.**
Alter Ego – Daffodils Perk Thru The Leaves
Maker: Cynthia
Description: An emerald green base with gold flakes
Price: $9.50 / Cap: 72 bottles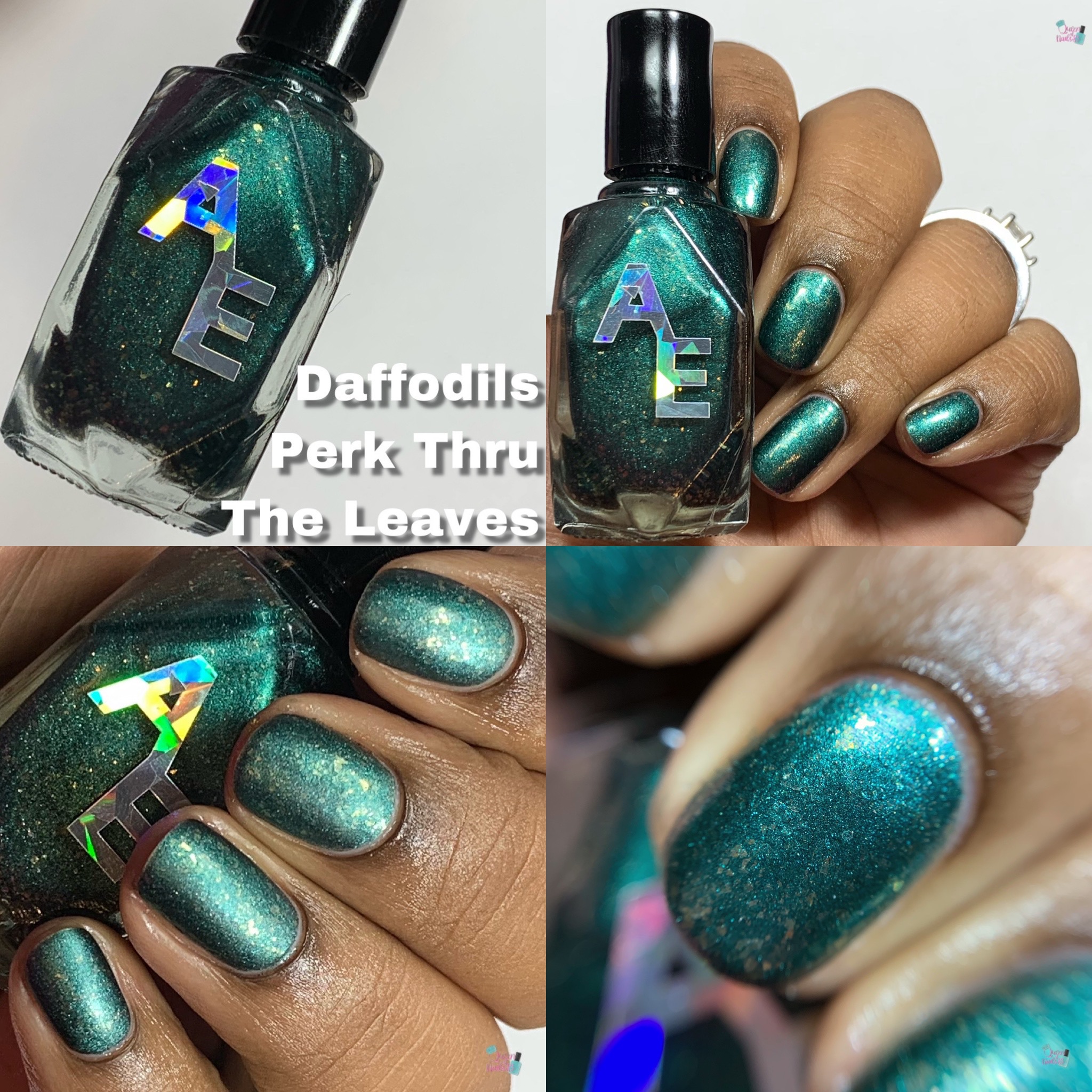 Daffodils Perk Thru The Leaves Soap
Description: A hand created signature formula, soap, swirled with yellow and green
Price: $4 / CAP: 33 bars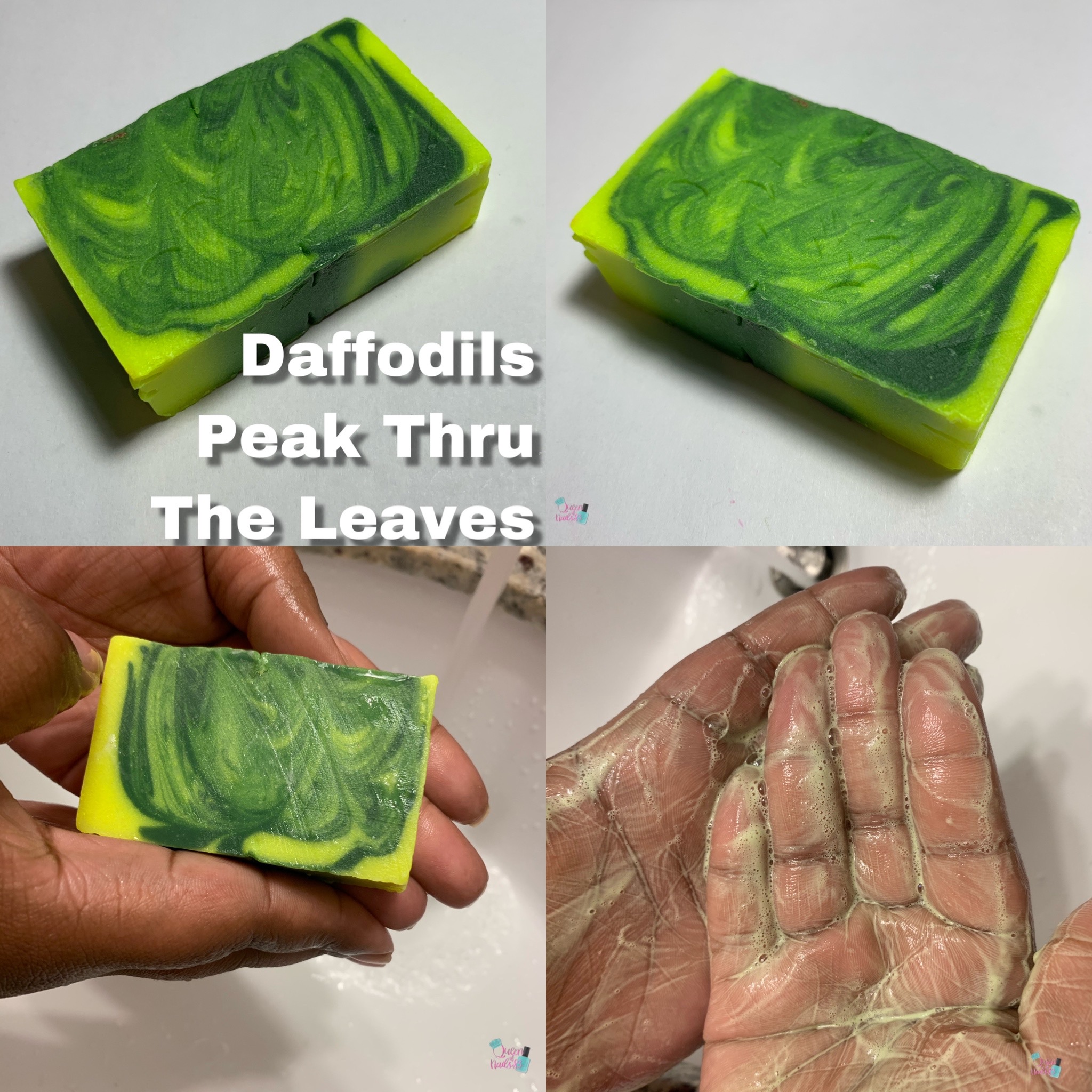 Bee's Knees Lacquer – Look at His Little Boot
Maker: Sarah
Description: A dark blue gray polish with copper to green shimmer and gold flakes
Price: $12 / Cap: NONE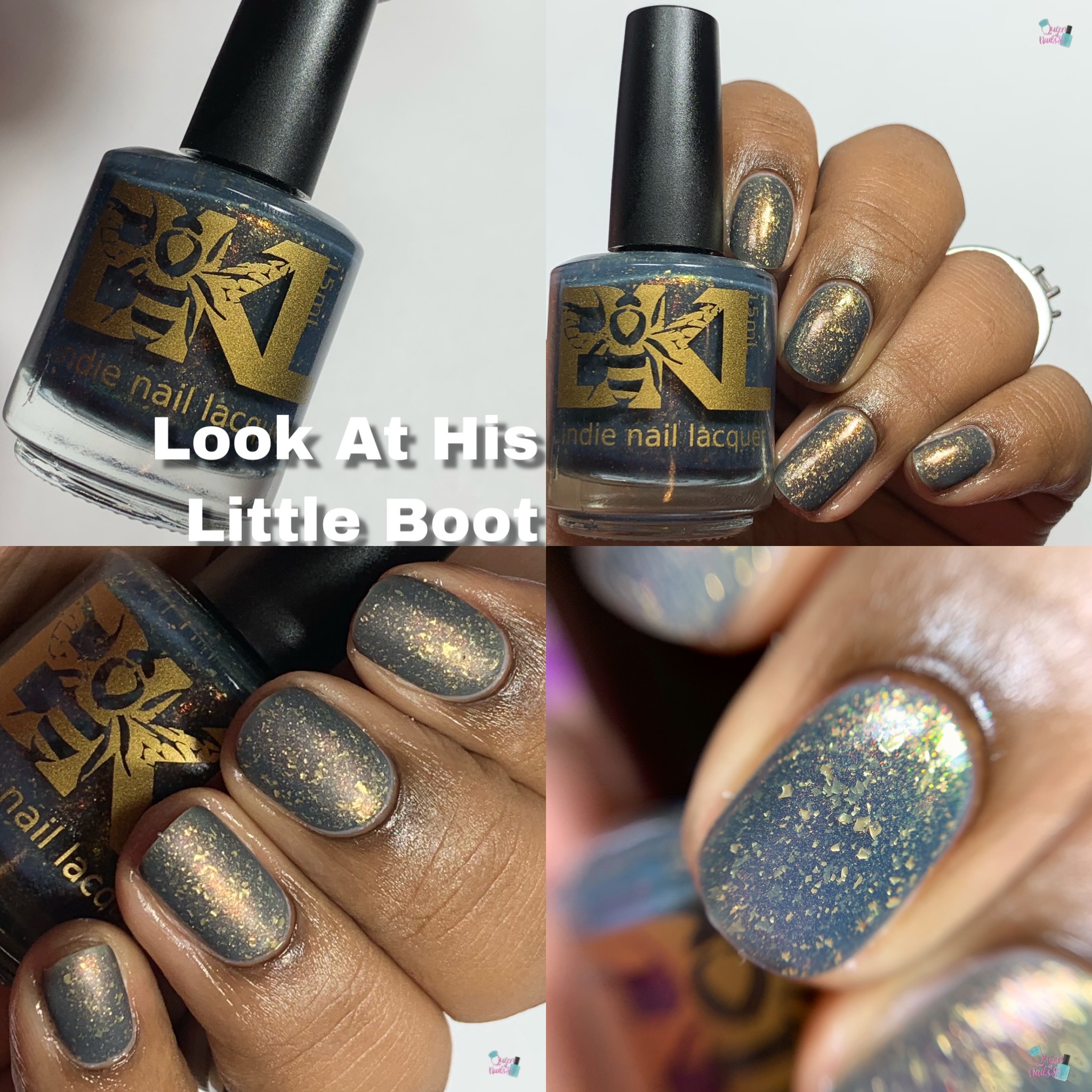 Blush Lacquers – By the Light of the Moon
Maker: Victoria
Description: An aqua to blue-violet to bright purple shifting multi-chrome nail polish with hints of red and gold at the far edges and packed full of sparkling holographic microflakes.
Price: $13 / Cap: NONE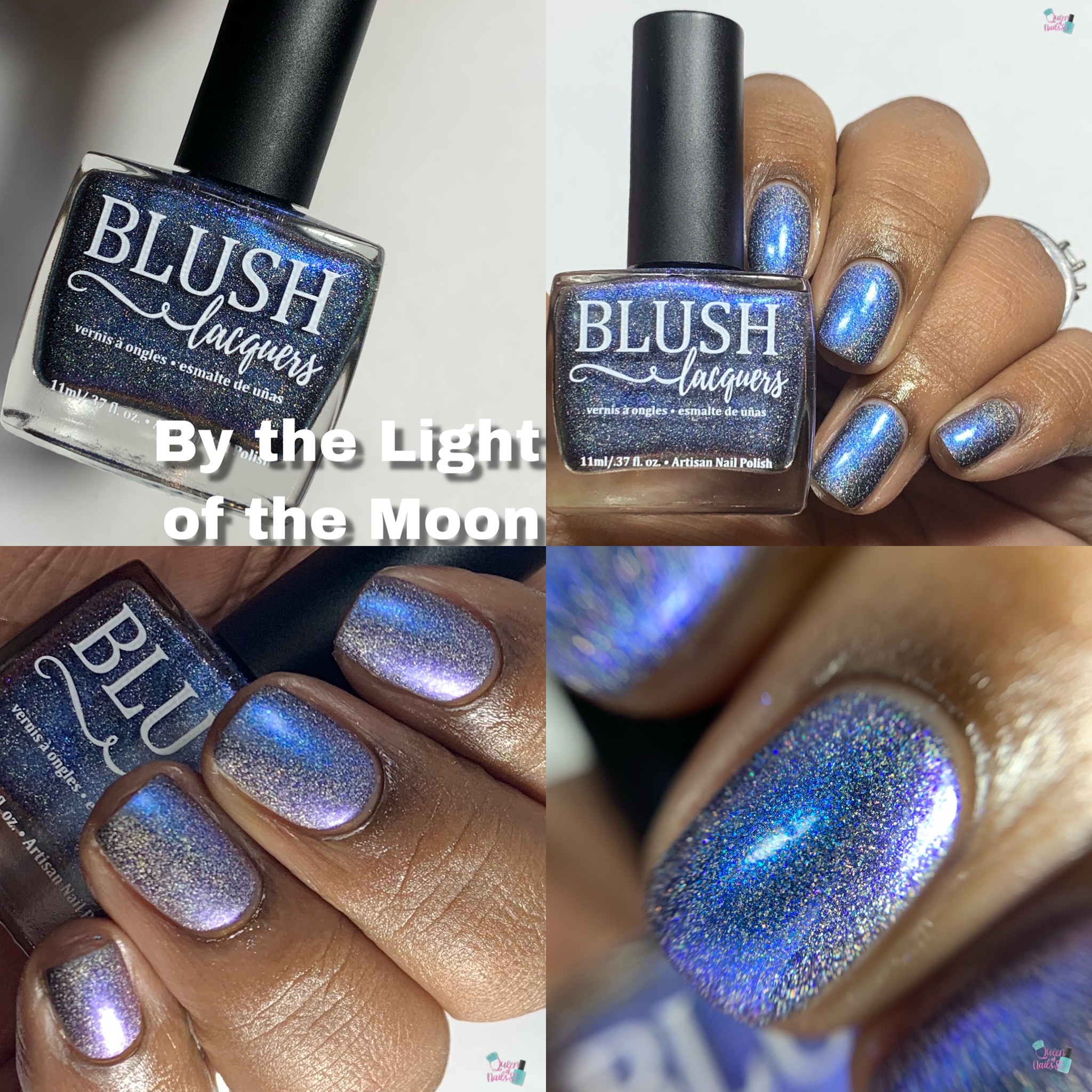 Cupcake Polish – Bluebonnet
Maker: Sara
Description: A medium blue nail polish packed with iridescent shimmer that shifts from pink to gold to green
Price: $13 / Cap: NONE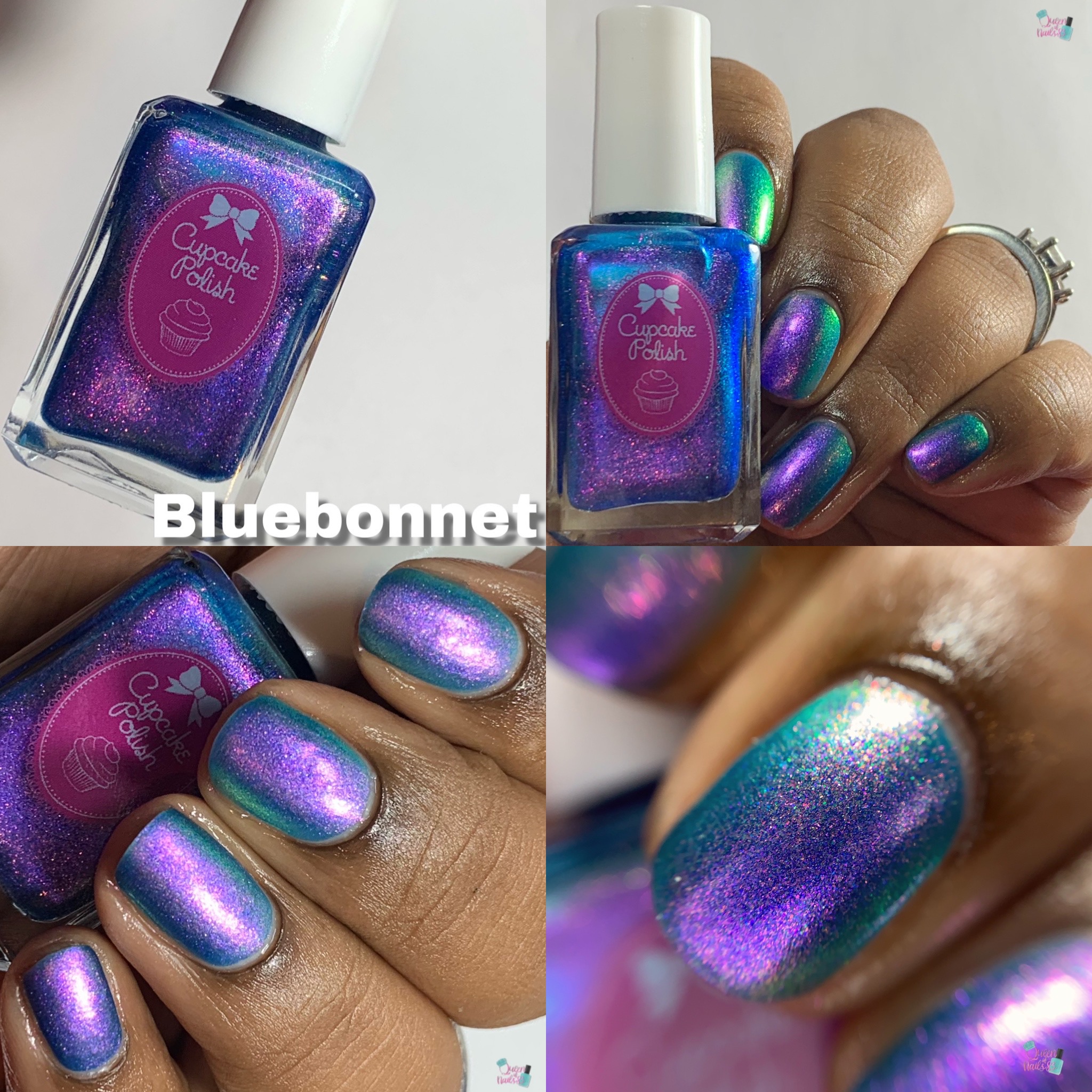 DRK Nails – All the Pink, Please
Maker: Katia
Description: A bright fuchsia holographic base mixed with iridescent pink/orange/gold flakes, holographic micro-flakes and red shimmer pigment.
Price: $11.80 / Cap: 150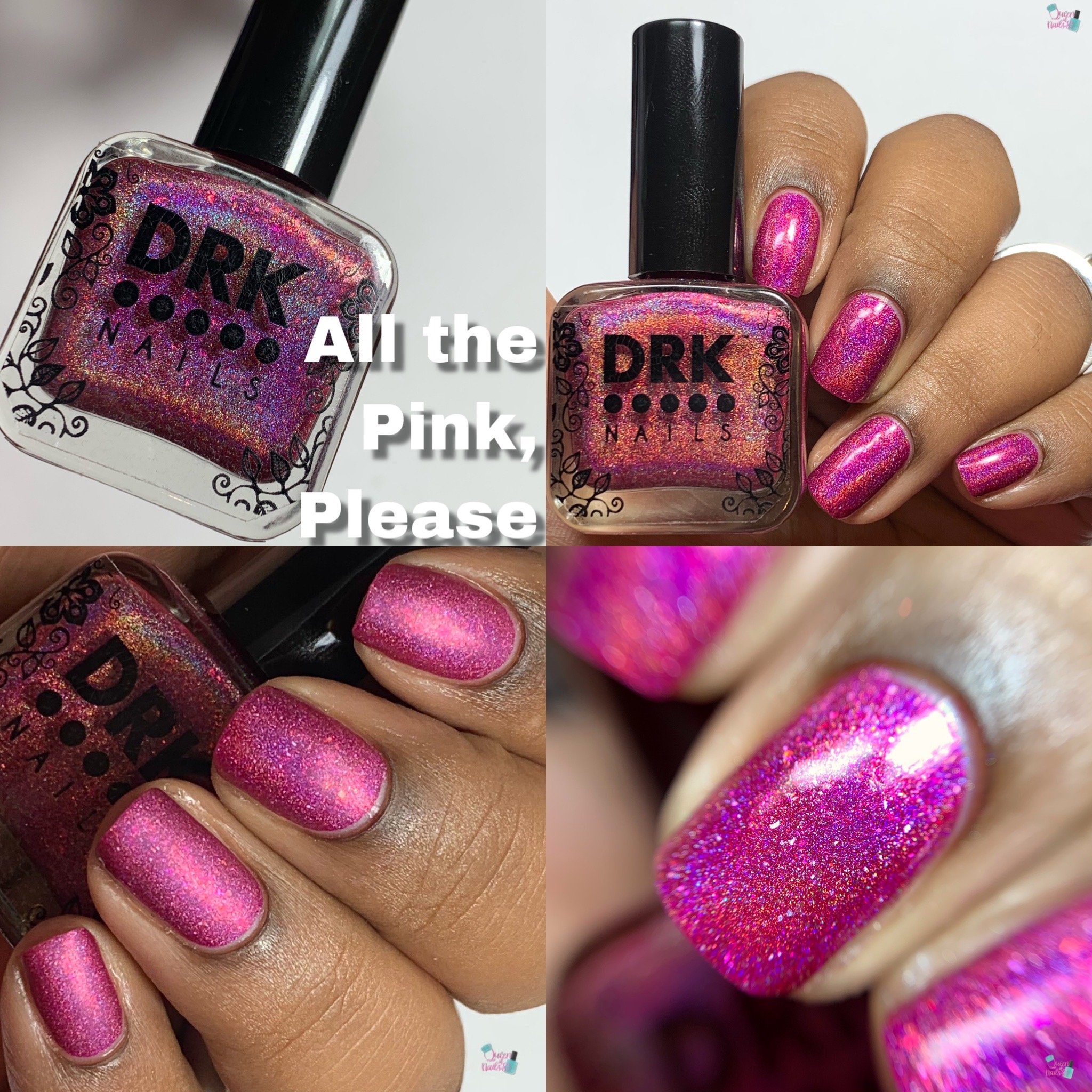 Magic Garden XL Stamping Plate
Description: an XL stamping pate with continuous images of a magical garden
Price: $22 / CAP: NONE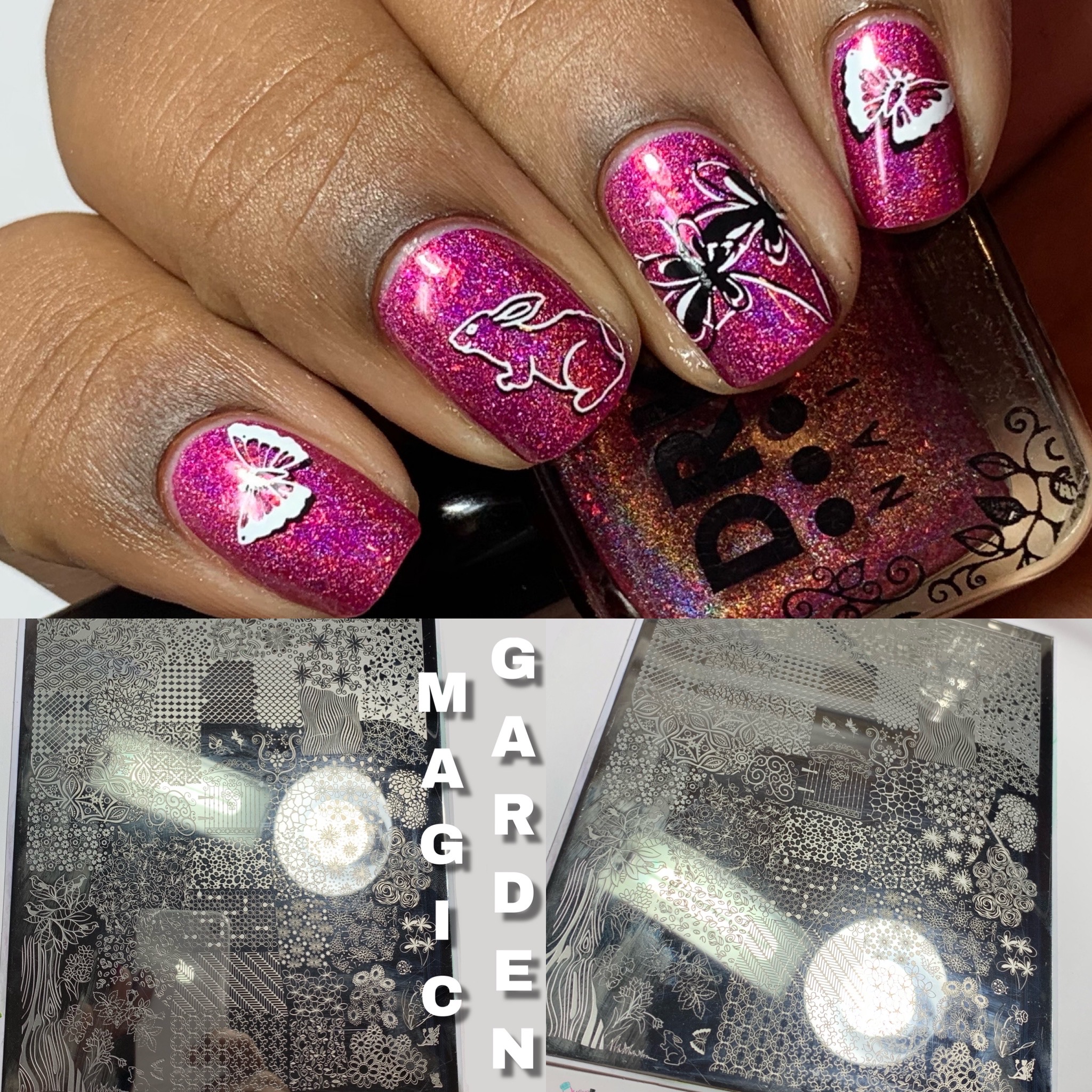 Ethereal Lacquer – Ophidia
Maker: Meagan
Description: A sheer white milky base with a strong red, copper to green shimmer.
Price: $13 / Cap: NONE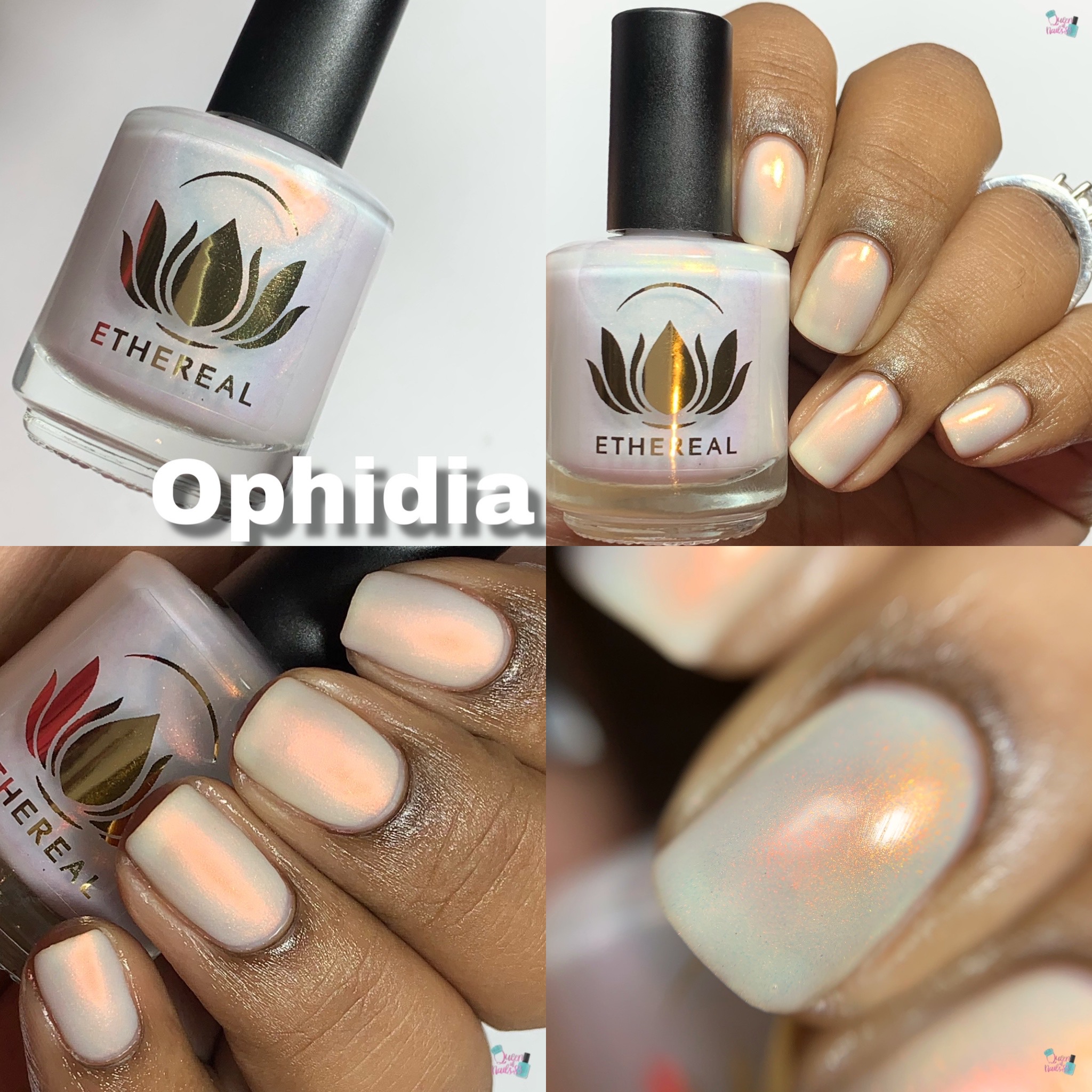 Femme Fatale Cosmetics – Terraform
Maker: Sophie
Description: A jelly magenta base packed with red-gold-green iridescent flakes
Price: $14 / Cap: NONE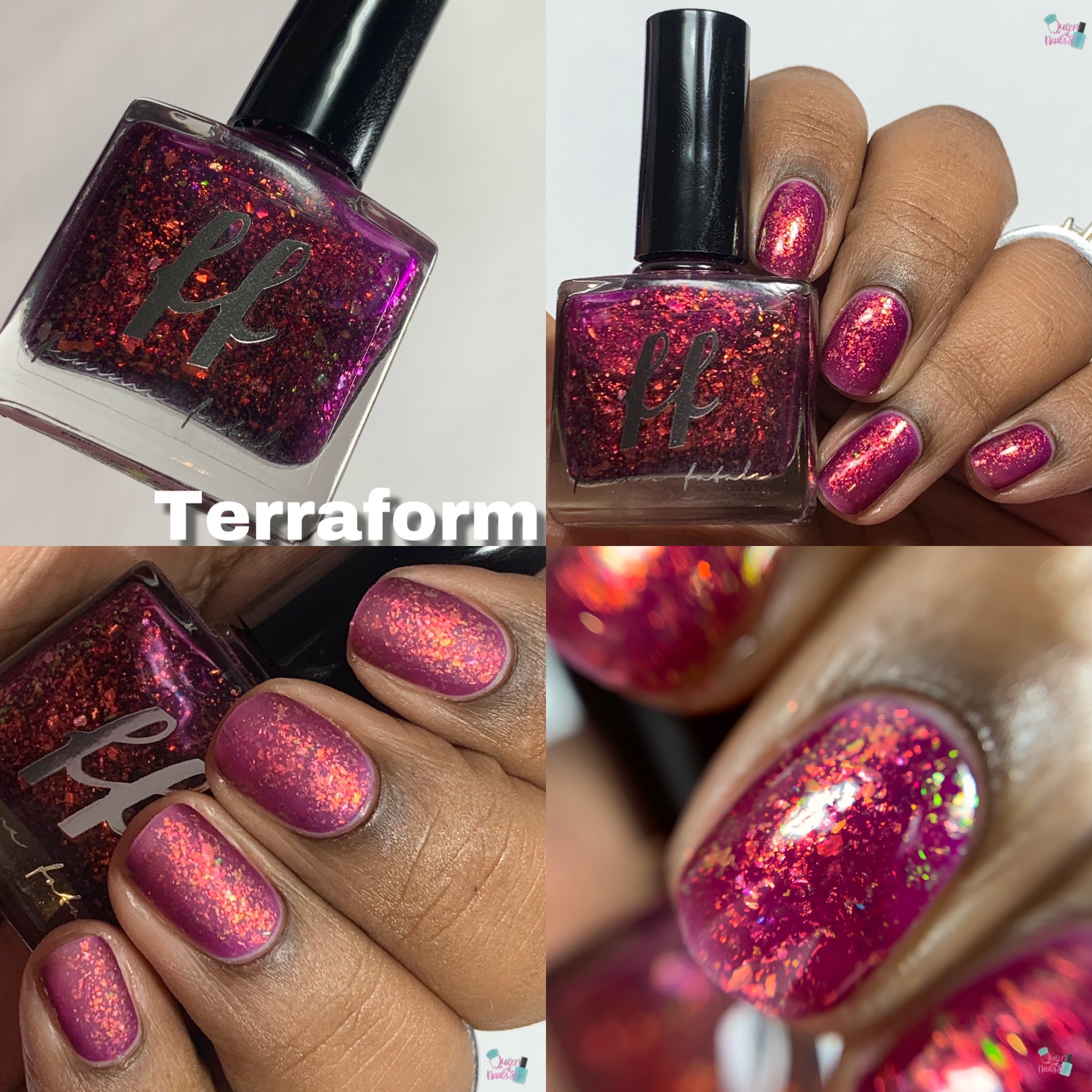 Ginger Fizz Boutique – Fairy Godmothers
Maker: Shelly
Description: A solid white base sprinkled with pink rose petals. The wax brittle is scented in a lovely fresh cut roses and sweet vanilla scent.
Price: $5 / Cap: 75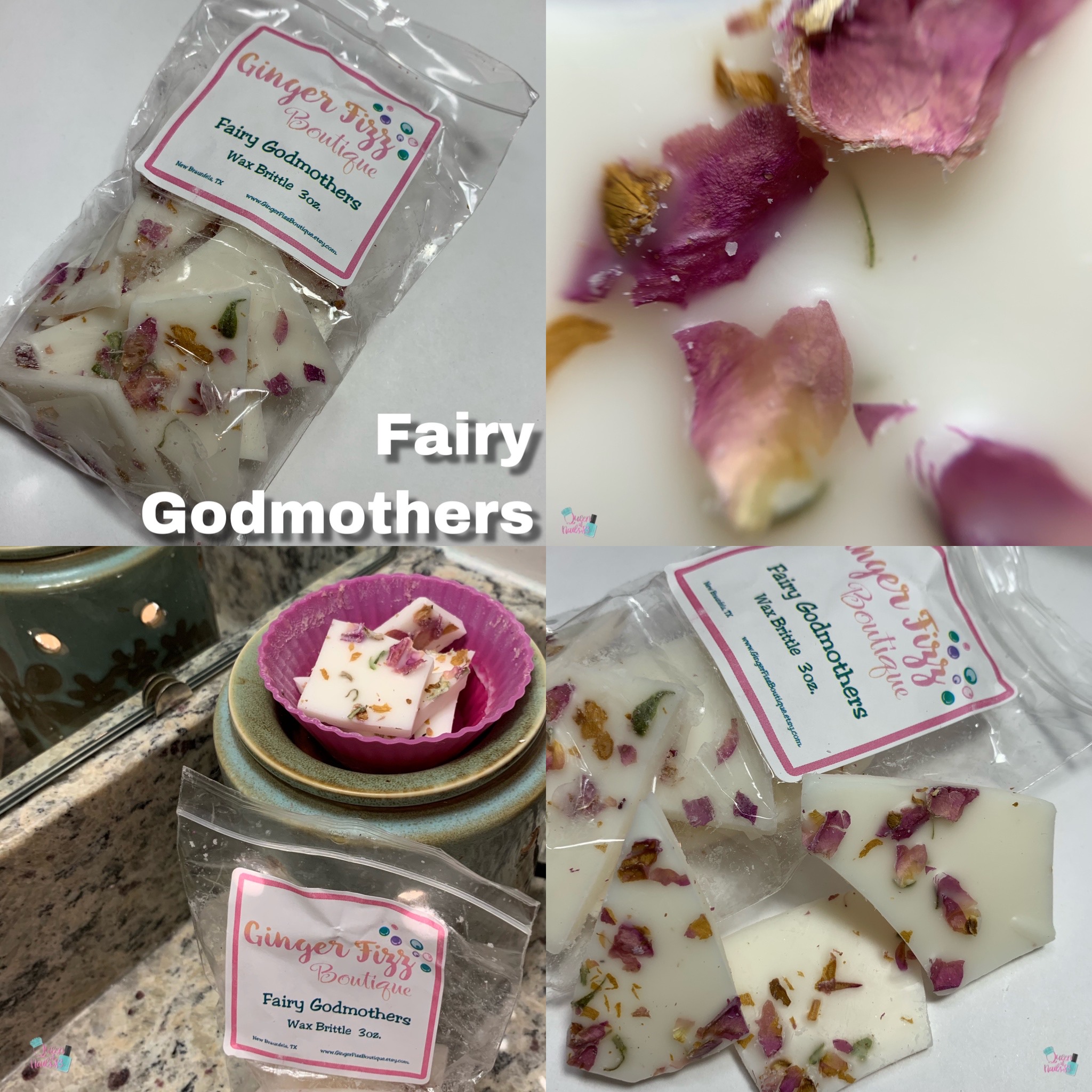 Jior Couture – Avian Kaleidoscope (M)
Maker: Sacha
Description: A holo multichrome that shifts purple/gold/tan-green with various color micro flakes and multichrome micro flakes. In addition, this beautiful polish has a soft purple/pink magnetic pull.
Price: $11.50 / Cap: NONE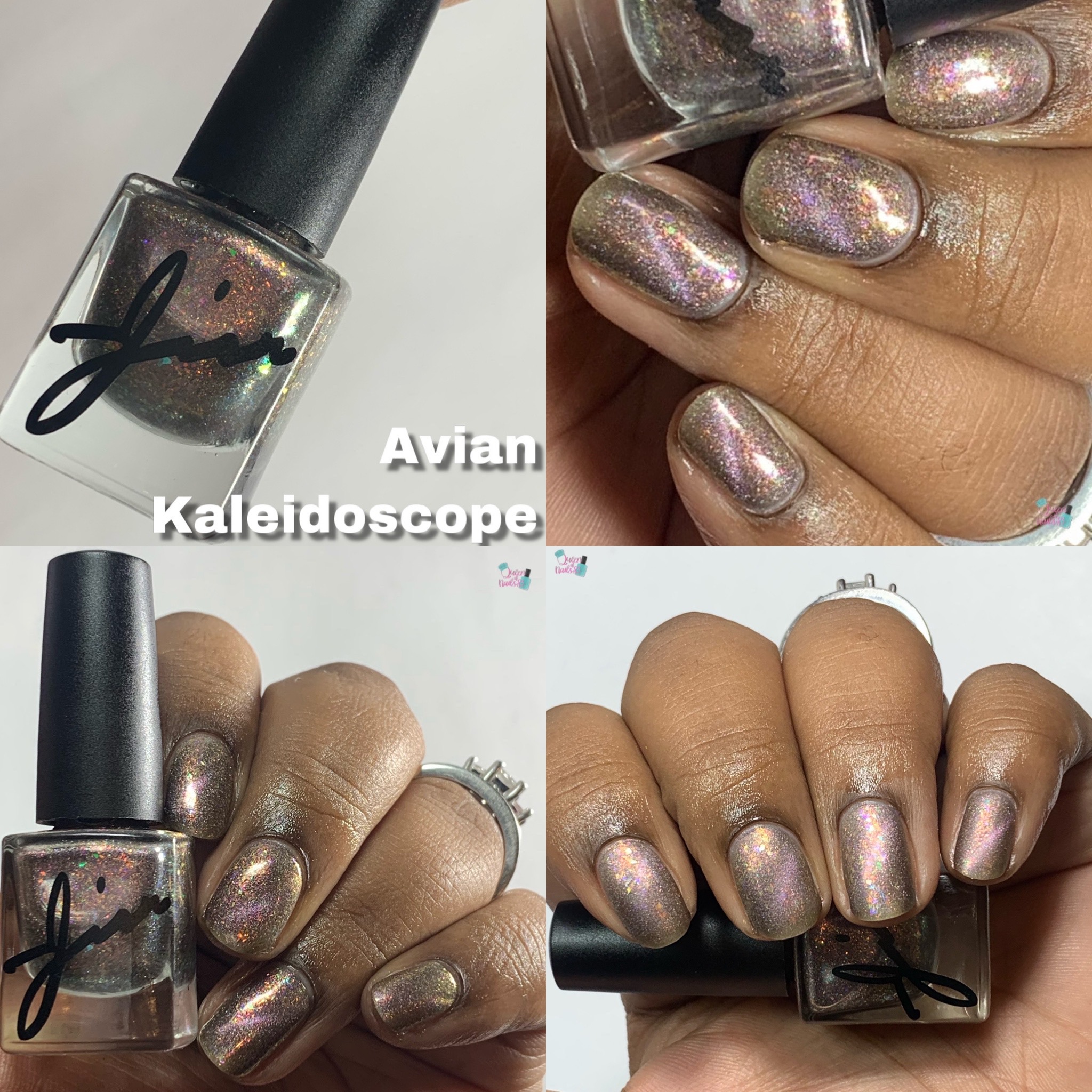 KBShimmer – Let It Beetle
Maker: Christy
Description: A bright gold shimmer, this sparkly shade quickly shifts to a bold green. Hues of blue and aqua dance on the edges and in some lighting, the gold gives you subtle hints of soft pink
Price: $10 / Cap: NONE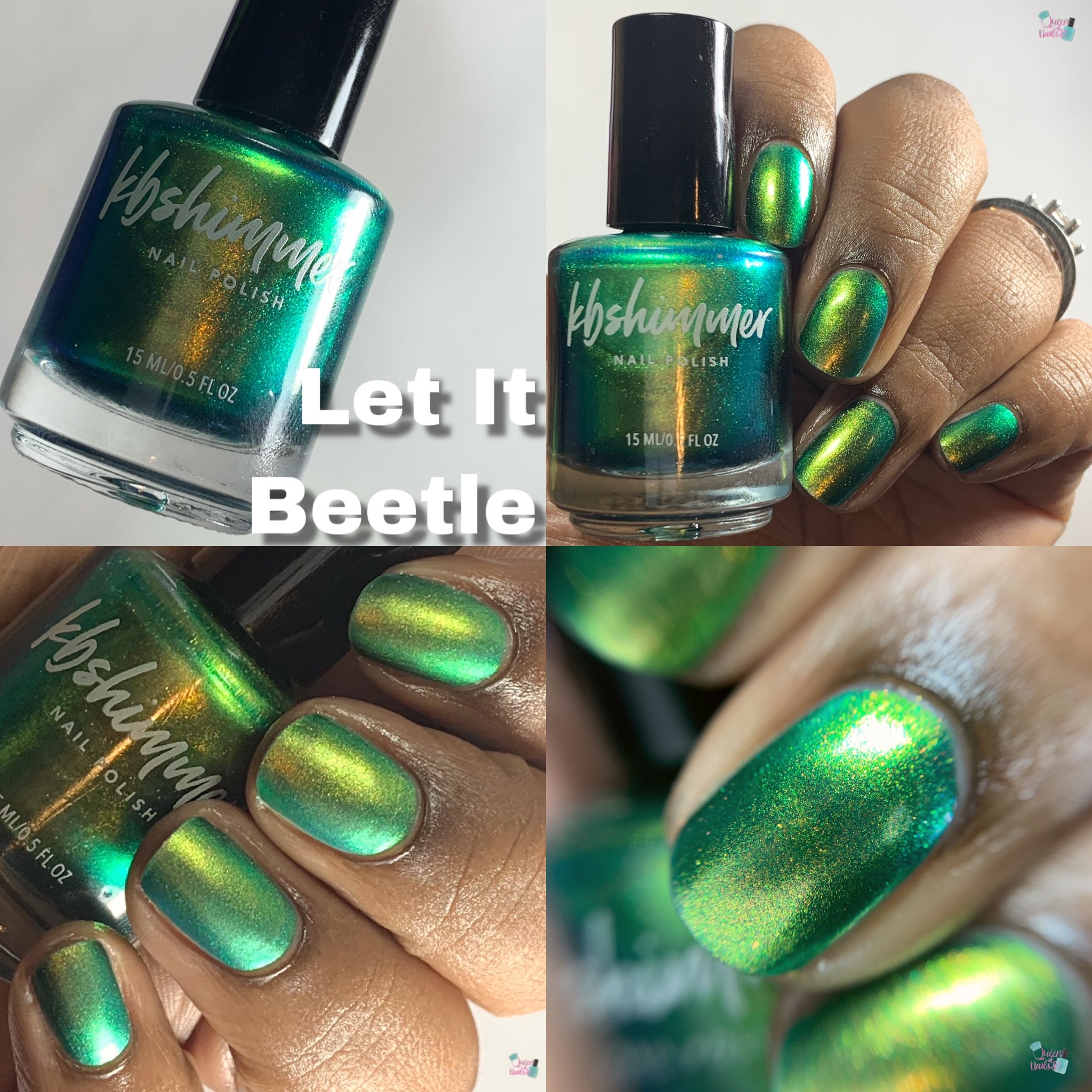 Freesia
Description: A distinctly bright and floral freesia note. Hints of muguet and white musk deepen the tone and are accented by the crisp white color of the scrub, which is also swirled with ribbons of purple and pink
Price: $10 / Cap: NONE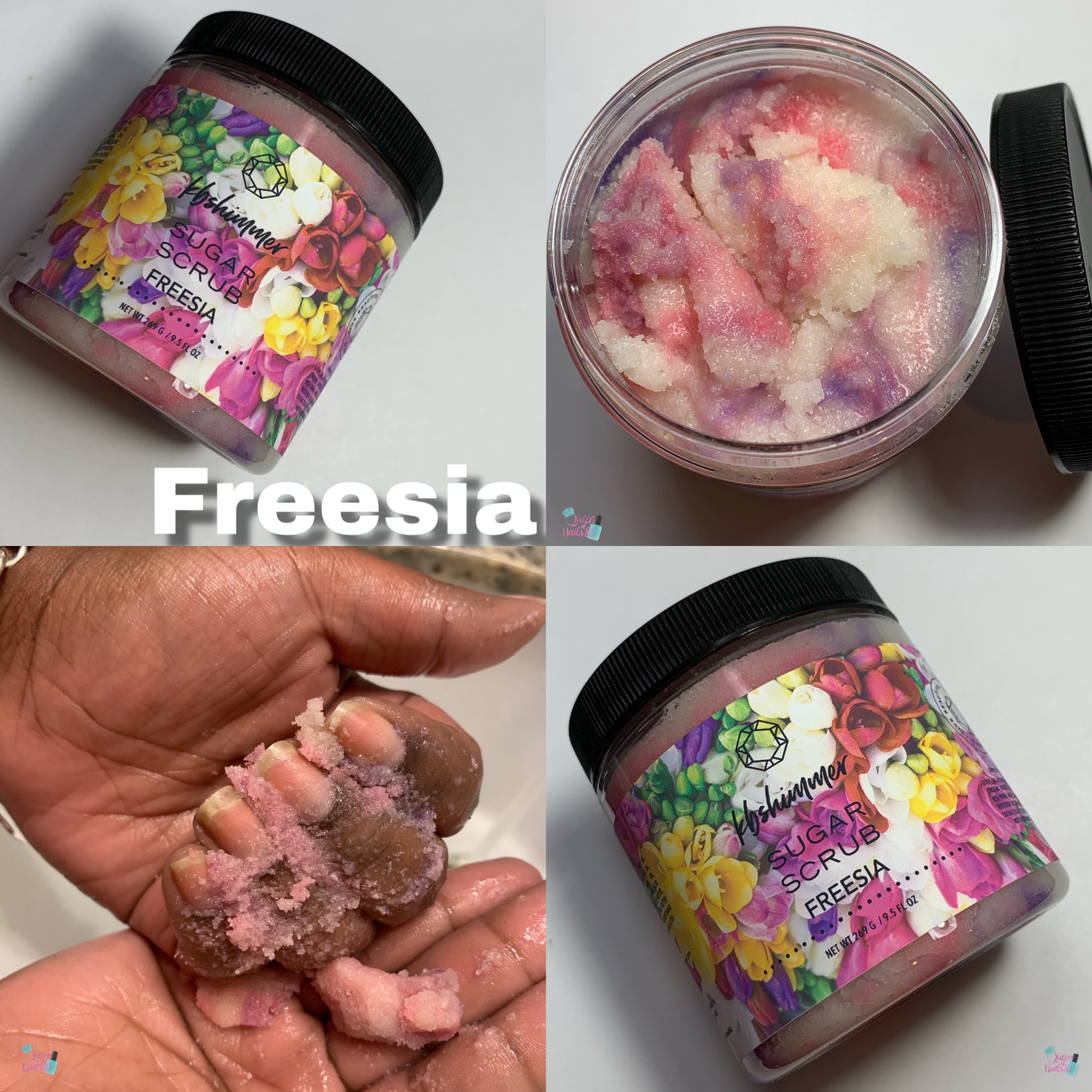 LynB Designs – Single & Ready to Flamingle (T)
Maker: Jennalyn
Description: A purple to magenta thermal with aurora shimmer that shifts from red to gold, silver holo micro shreds, and red to gold to orange to green UCC flakies
Price: $12 / Cap: NONE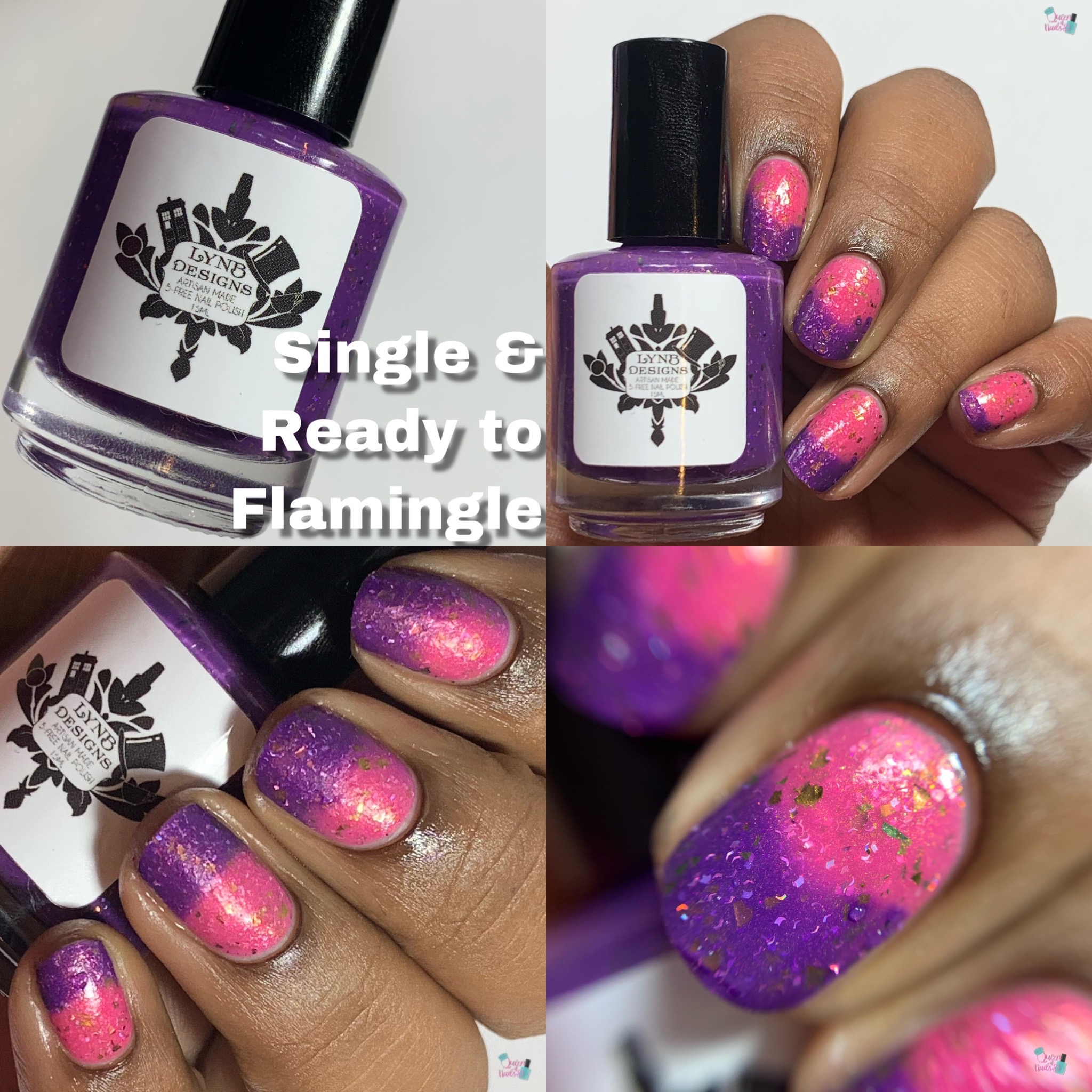 Toucan Play That Game
Description: A red/green aurora shimmer topper with blue to green to gold and pink to orange to gold shifting flakes
Price: $9.50 / CAP: 100 bottles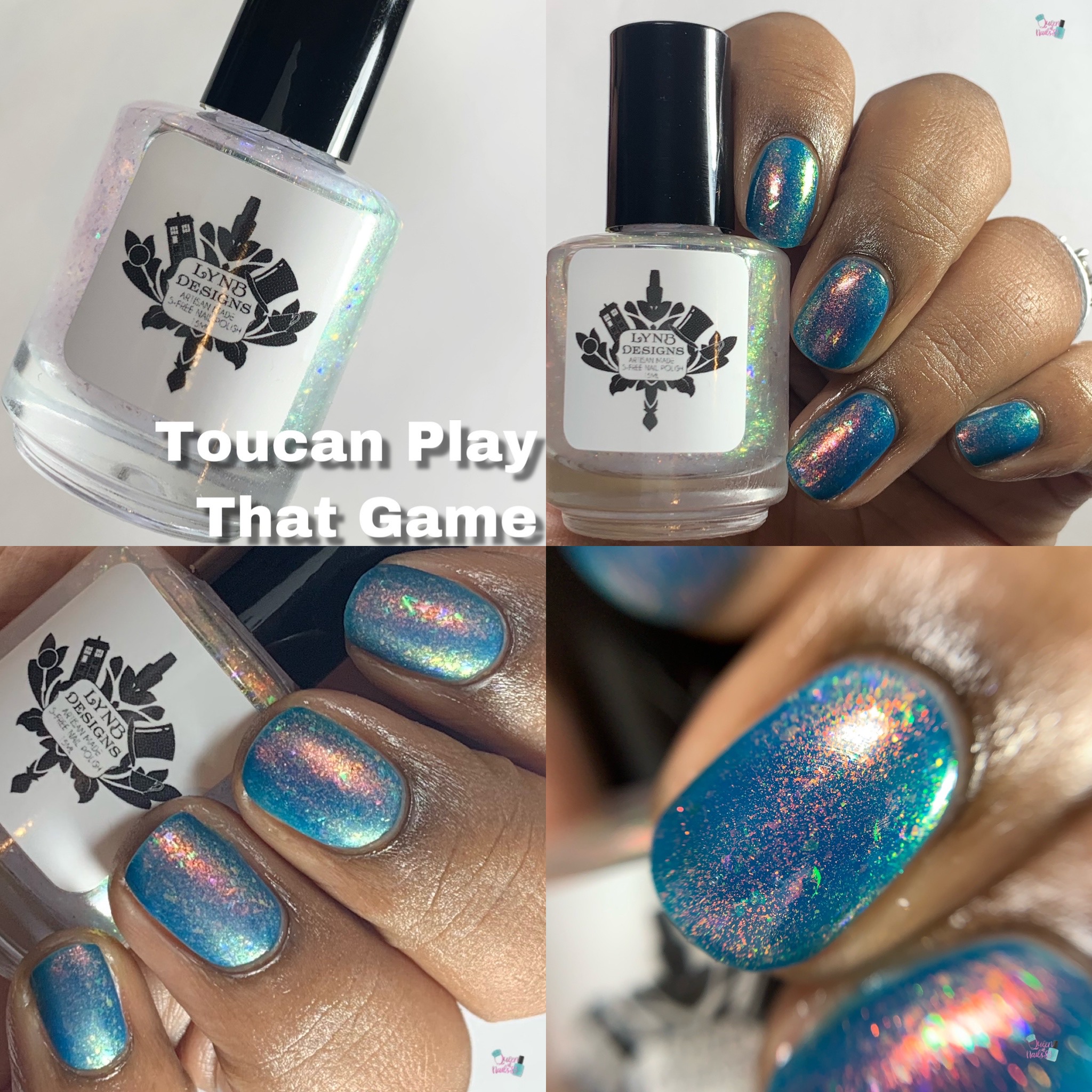 Pretty Beautiful Unlimited – Neon Rainbow
Maker: Virginia
Description: A sheerish white crelly packed with shifting fairy dust shimmer, scattered holographic pigment and micro flakies and topped off with a custom mix of neon glitters in various sizes and shapes
Price: $10.50 / Cap: 150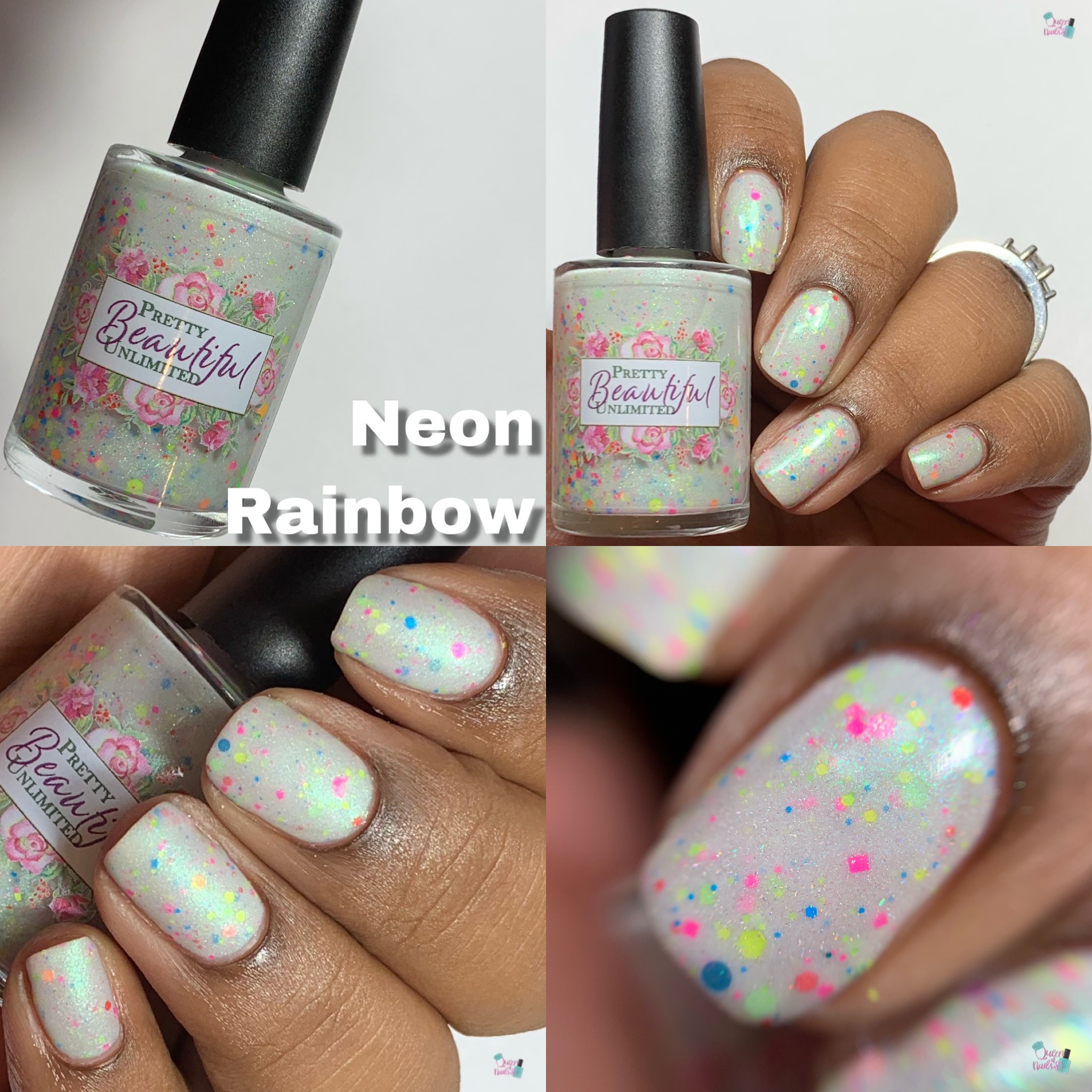 Fruit Cocktail Wax Melt
Description: A
15 pieces of delectable mouth watering fruity goodness! Use one wax sample at a time in a small wax warmer or create your own custom fruit blend in a larger one.
Scents include:
Banana Kiwi, Blackberry, Black Raspberry Vanilla, Cherry Limeade, Coconut Lime Verbena, Cotton Candy, Fruit Loops, Ginger Lime, Happy Apple, Happy Grape, Lemon, Oatmeal Milk & Honey, Peach Meringue, Pineapple & Watermelon Sorbet
Price: $8.00 / Cap: 45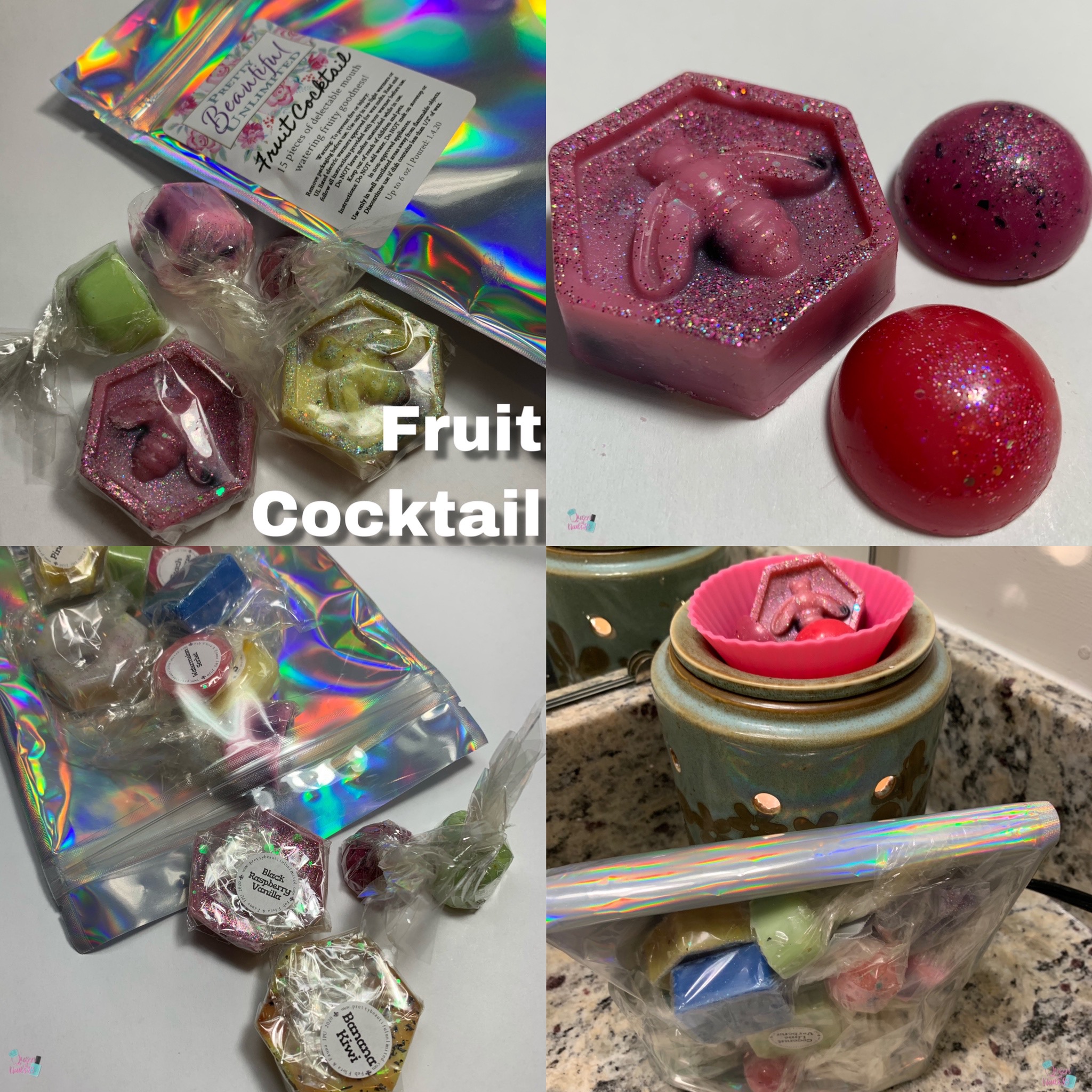 Sassy Sauce Polish – Nemorachi
Maker: Carrie
Description: A chromo shift base that shifts red, copper, gold with some green at extreme angles. Lime/gold, blue/ green iridescent micro glitter, Blue holo hex glitter and a healthy dose of ghost AND duo chrome flakies
Price: $12.75 / Cap: 200 bottles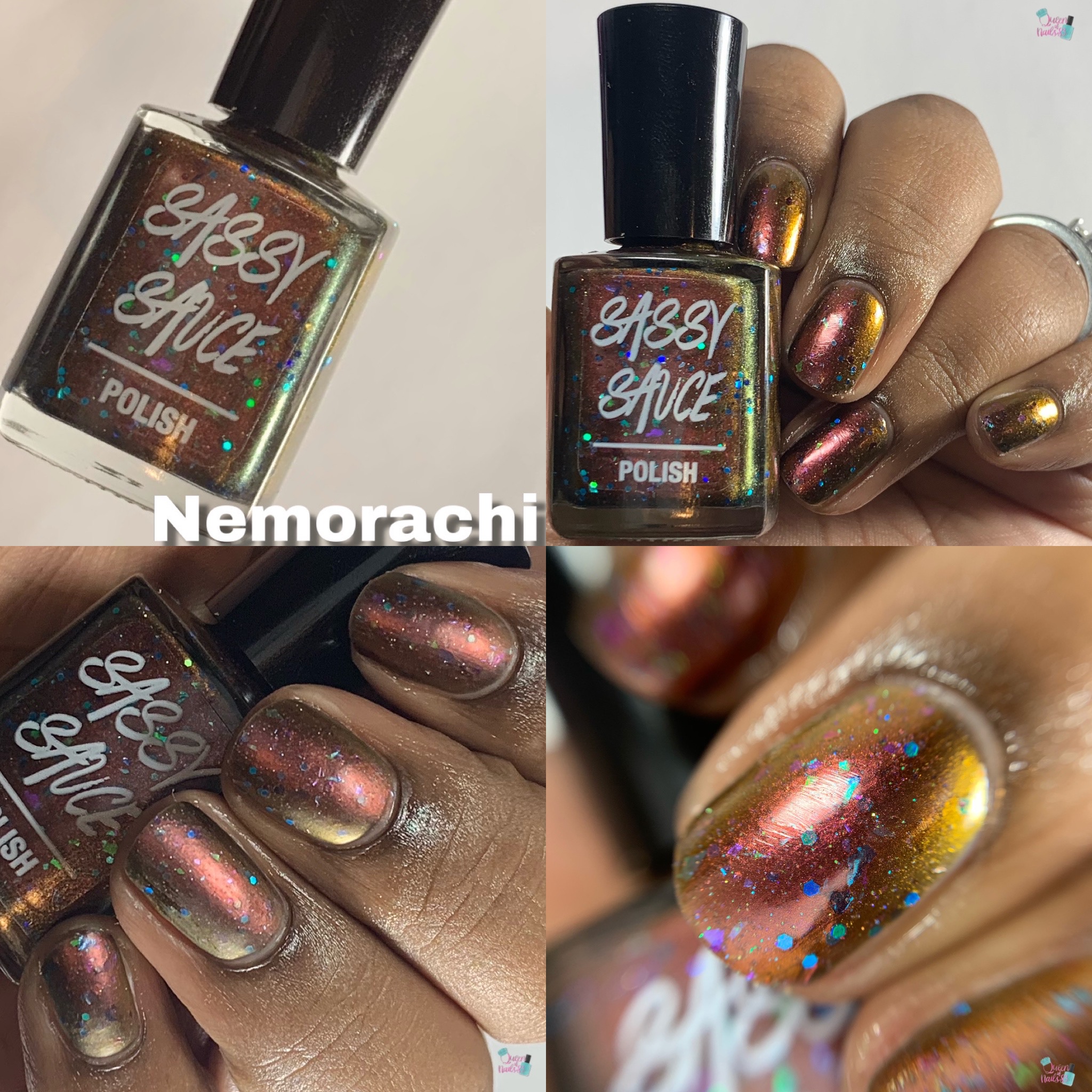 Scofflaw Nail Varnish – Crytid Preservation Society
Maker: Finch
Description: A dreamy dusty grey-blue jelly, packed with glitters and shreds in plum, violet, and silver, and finished off with iridescent highlights and flecks in various shades
Price: $12.50 / Cap: NONE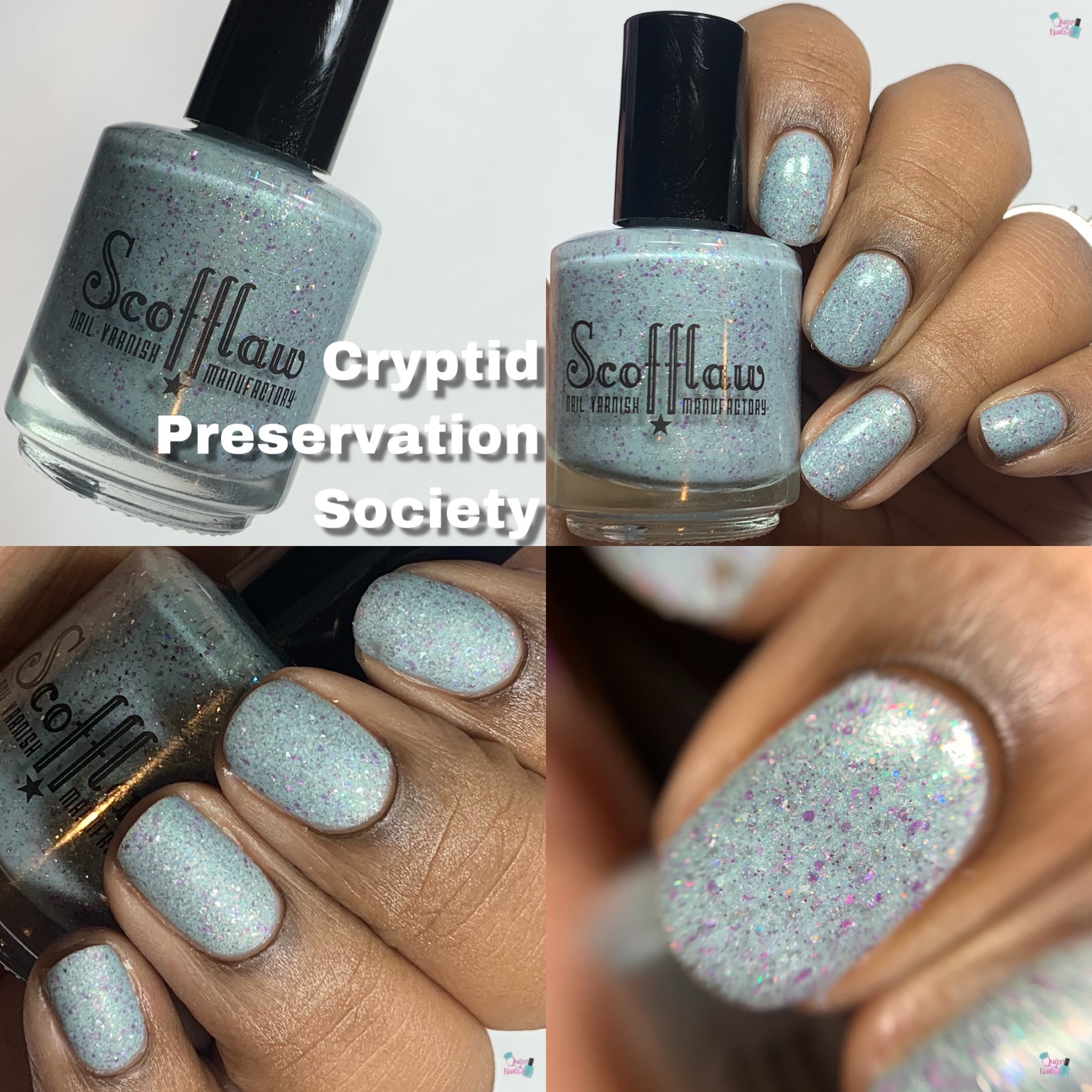 Available: Friday, February 7th @ 11am et – Monday, February 10th @ 11:59pm et!!!!
**Polish and Indie Pickup**
*Like, Comment and Subscribe*
Eat, Laugh, Polish, Repeat
Queen of Nails 83
💕