*singin'* Juicy fruit (You're so)
Juicy (Juicy)
Juicy fruit (Yeah…hey…hey…hey…hey…)
Juicy
No lie, when saw the name of this collection, Juicy Fruit by Mtume popped in my head and I played it the whole time I was swatching. 
As I'm sure you probably guessed, today I have the 6 piece Juicy Fruity Collection from Ethereal Lacquer in addition to the Ethereal Lacquer x Matterhorn Very Cherry Duo!
It goes without saying that the Juicy Fruity Collection is AMAZING!!! All the colors are so vibrant and the added shifting shimmer just takes them to a whole new level. 
And boy, oh boy, black cherry has never looked so delicious! The polish is decadent and the oil is enticing! Take a look for yourself, but you'll have to smell it to believe me!
Enjoy…
**All swatches are done using liquid latex peel off base coat, glossy QDTC and matte topcoat. Swatch photos are taken using artificial lights.**
Juicy Fruity Collection
Mango
A brightened yellow with warm undertones and a strong red to green shifting shimmer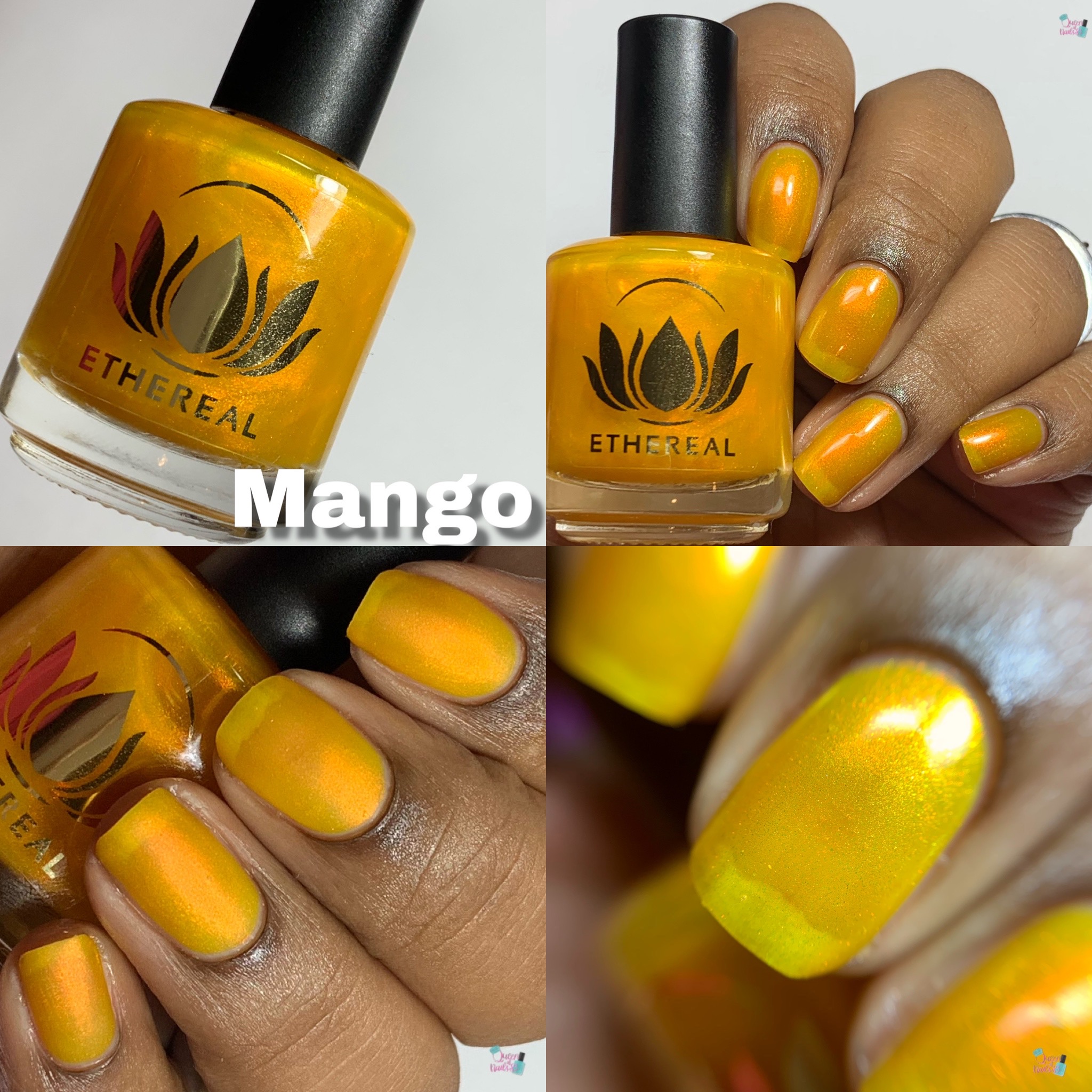 Persimmon
A orange based multichrome with a bright copper to red shift.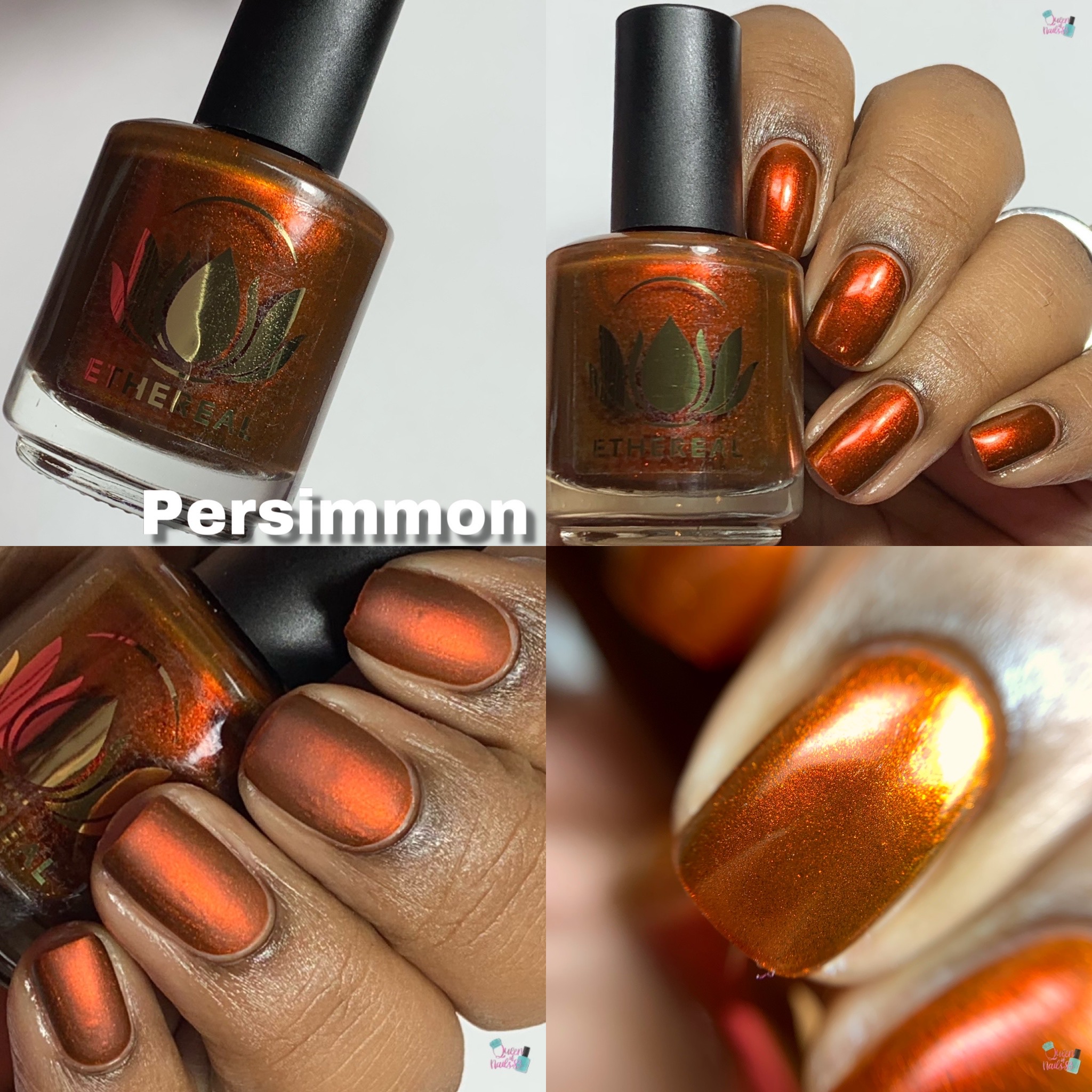 Blood Orange
A magenta almost red base full of red to orange multichrome shimmer.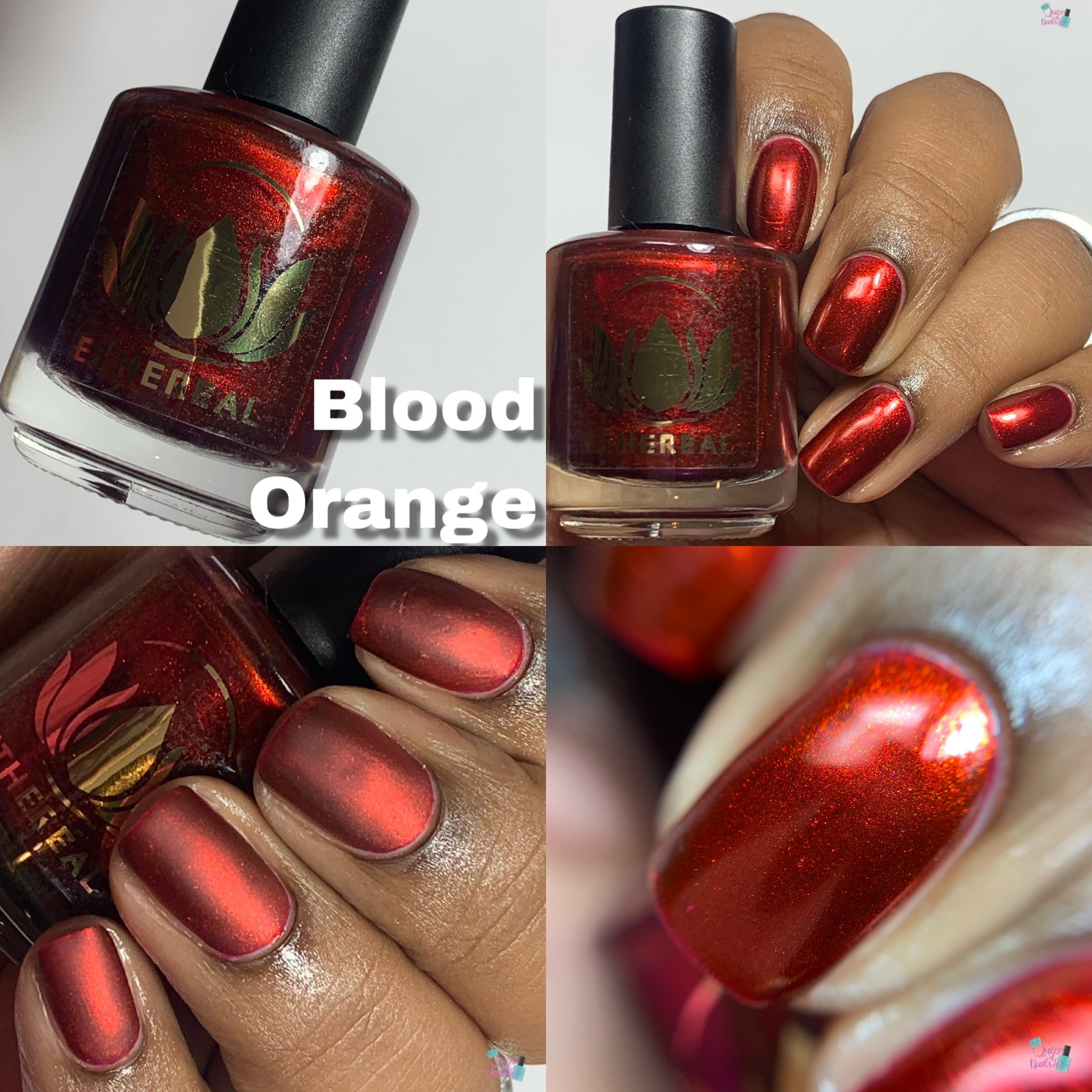 Raspberry
A magenta pink crelly base full of chameleon flakies that shift red, gold to green.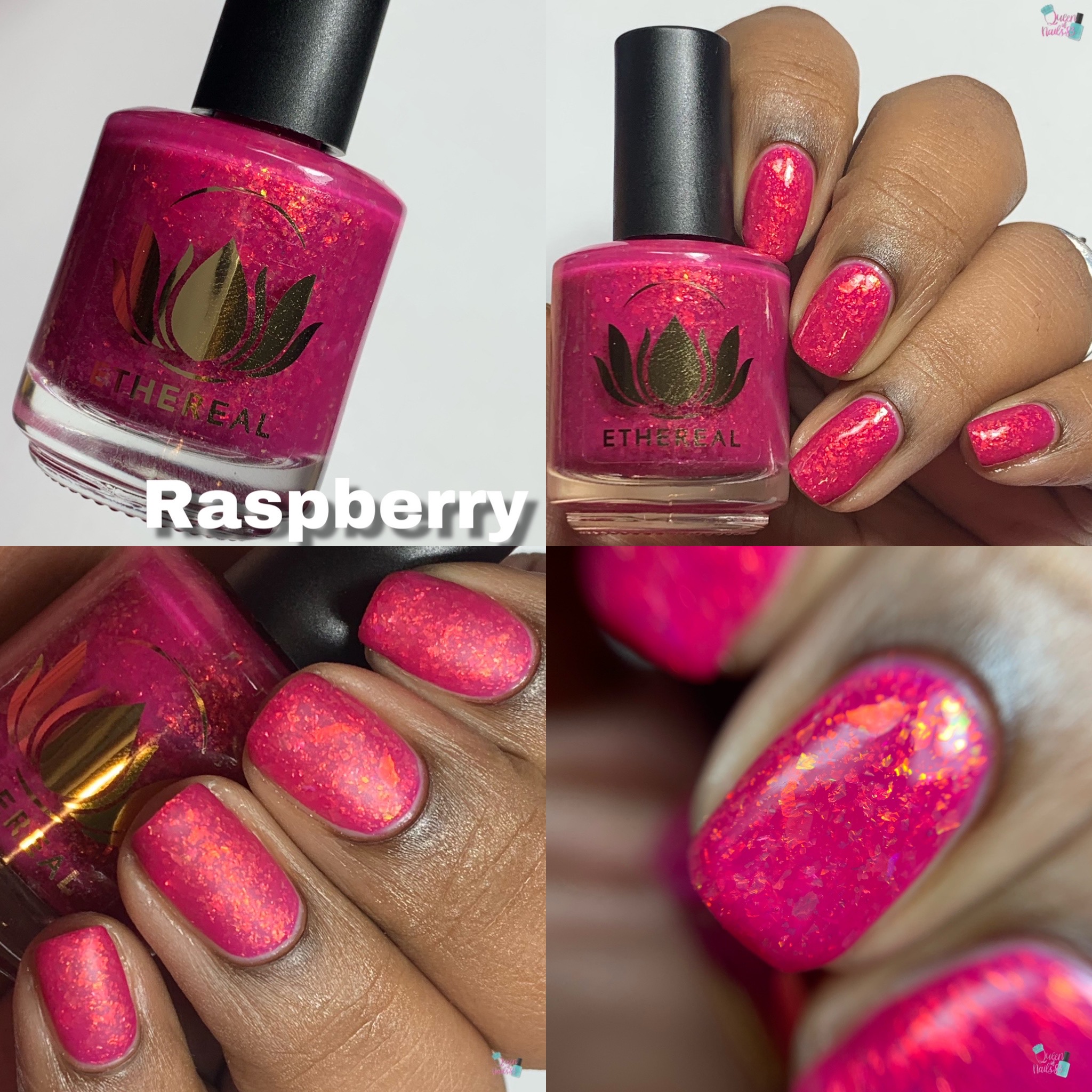 Guava
A bright cool pink with a sheer formula and an intense red to green shifting shimmer.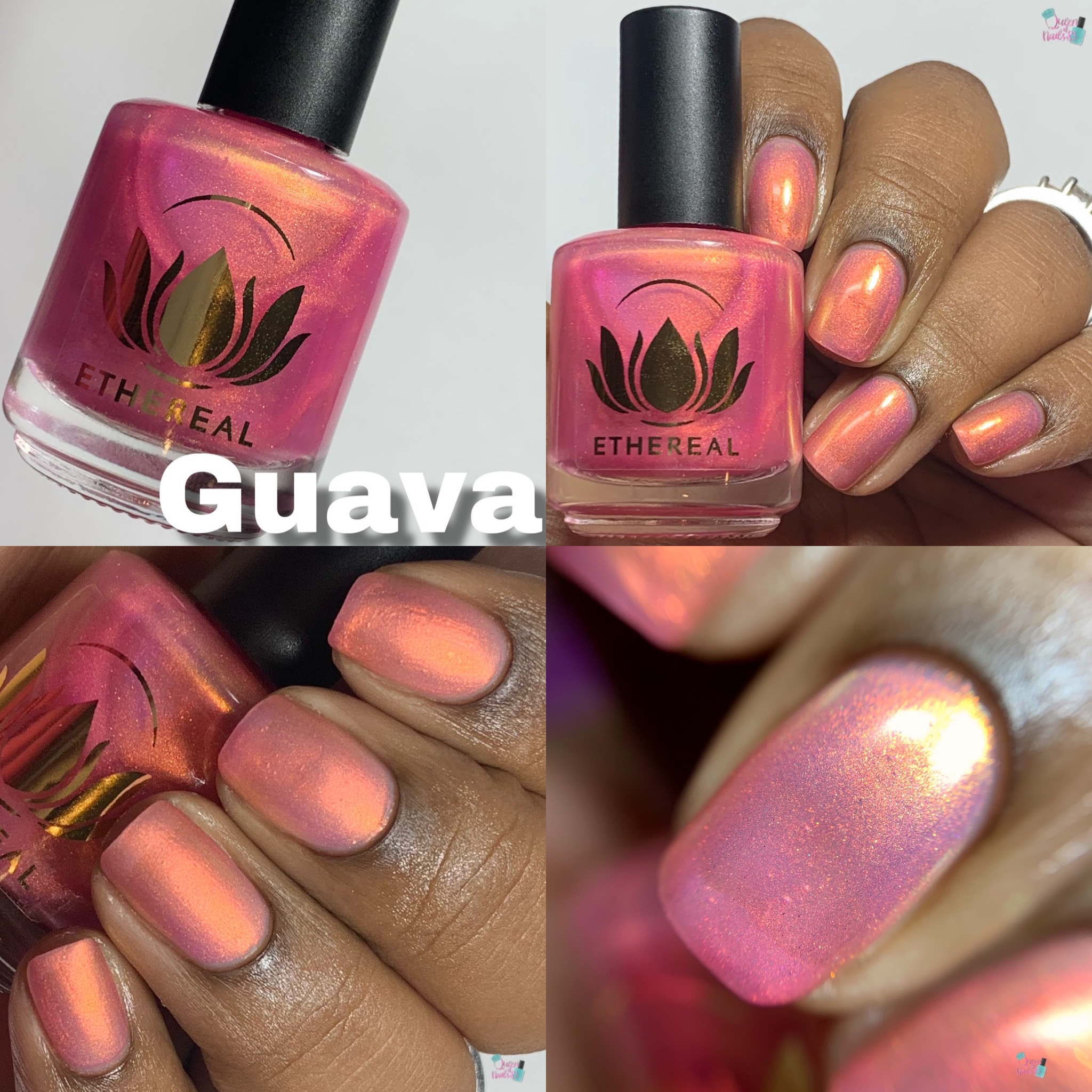 Dragonfruit
A cool brightened pink with purpley undertones in a juicy jelly like formula.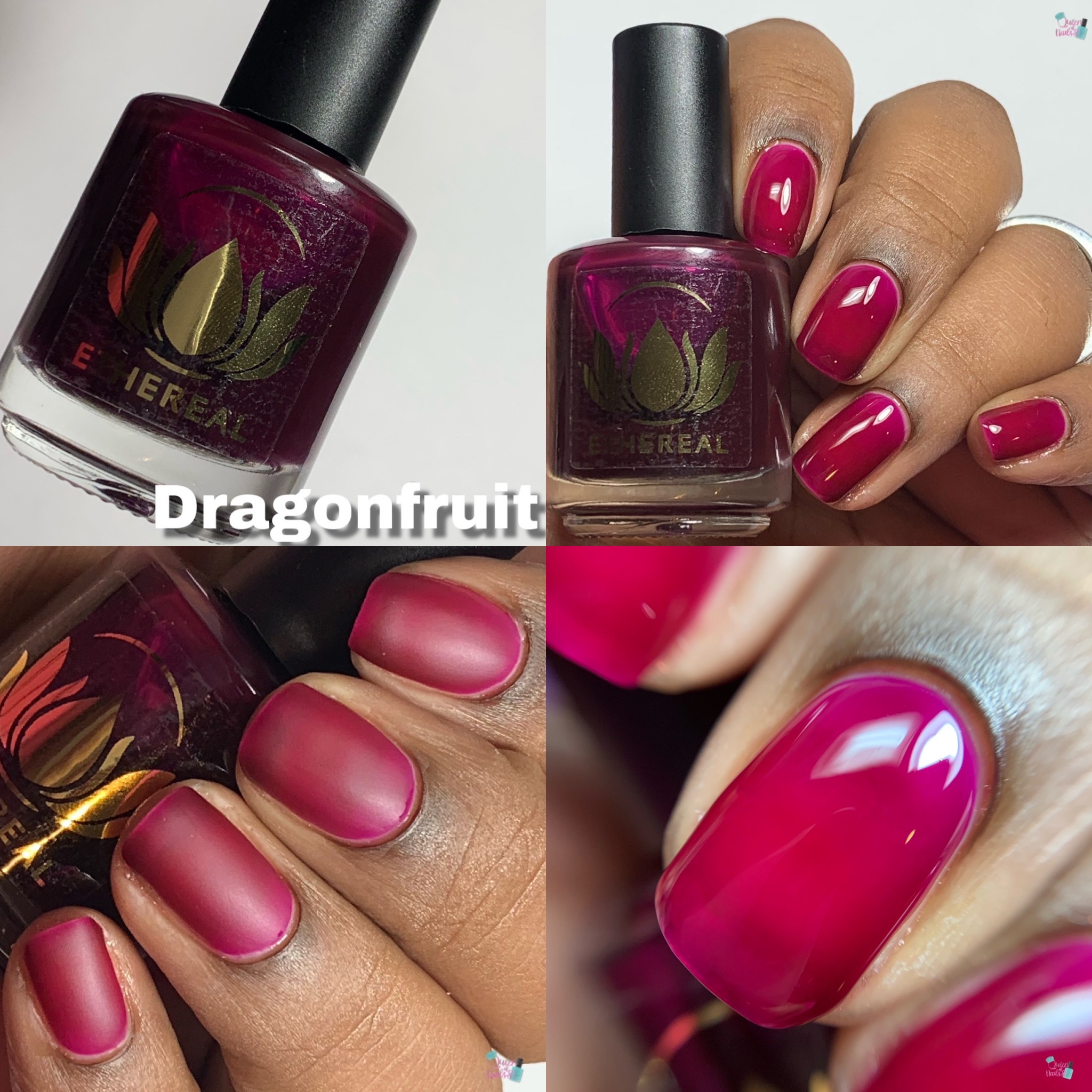 Very Cherry Duo
Available exclusively on Matterhornoils.com
Very Cherry polish
A deep black cherry base with a sultry red multichrome shimmer.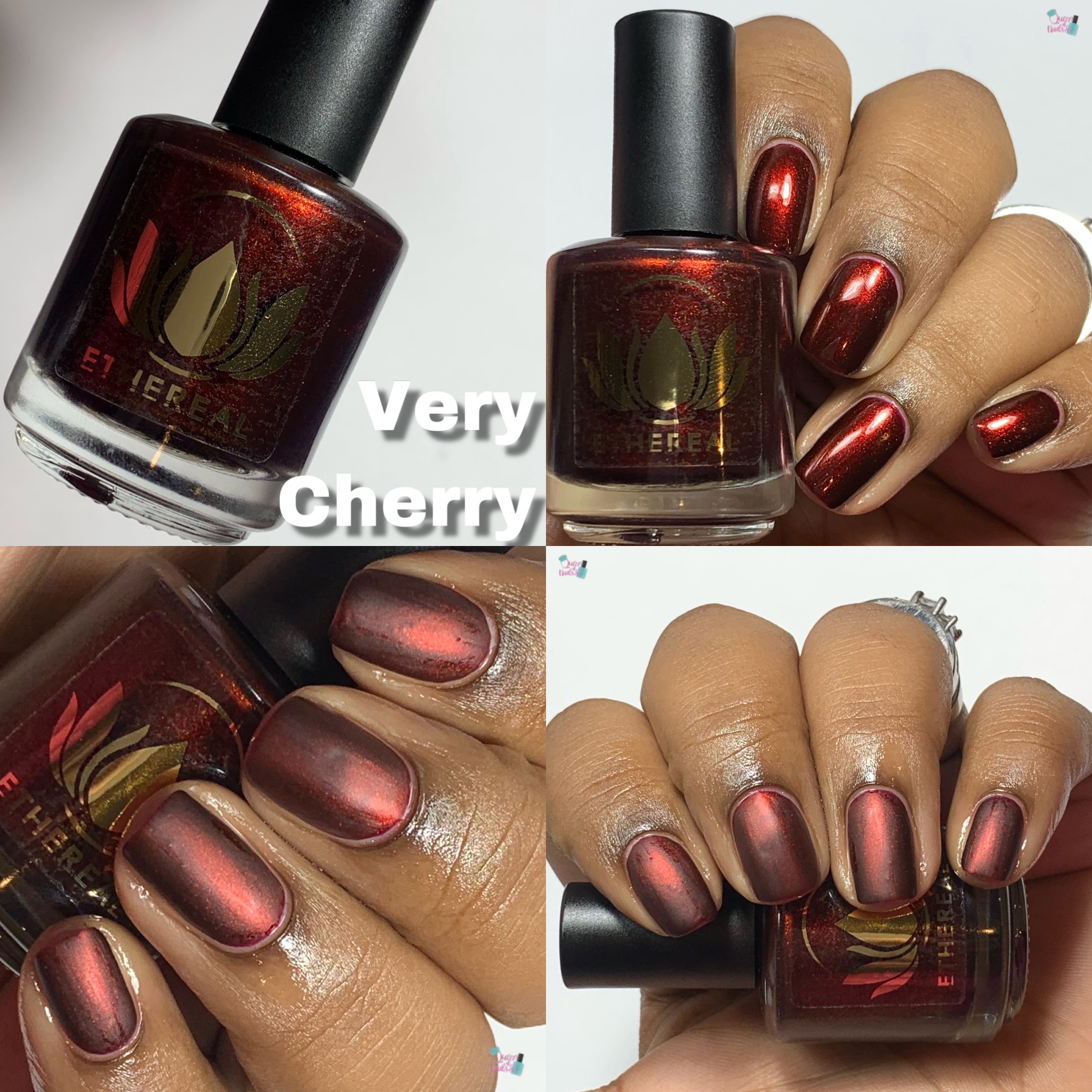 Black Cherry Oil
A delicious black cherry merlot fragrance blend with hints of vanilla, juicy black cherries, merlot and musk.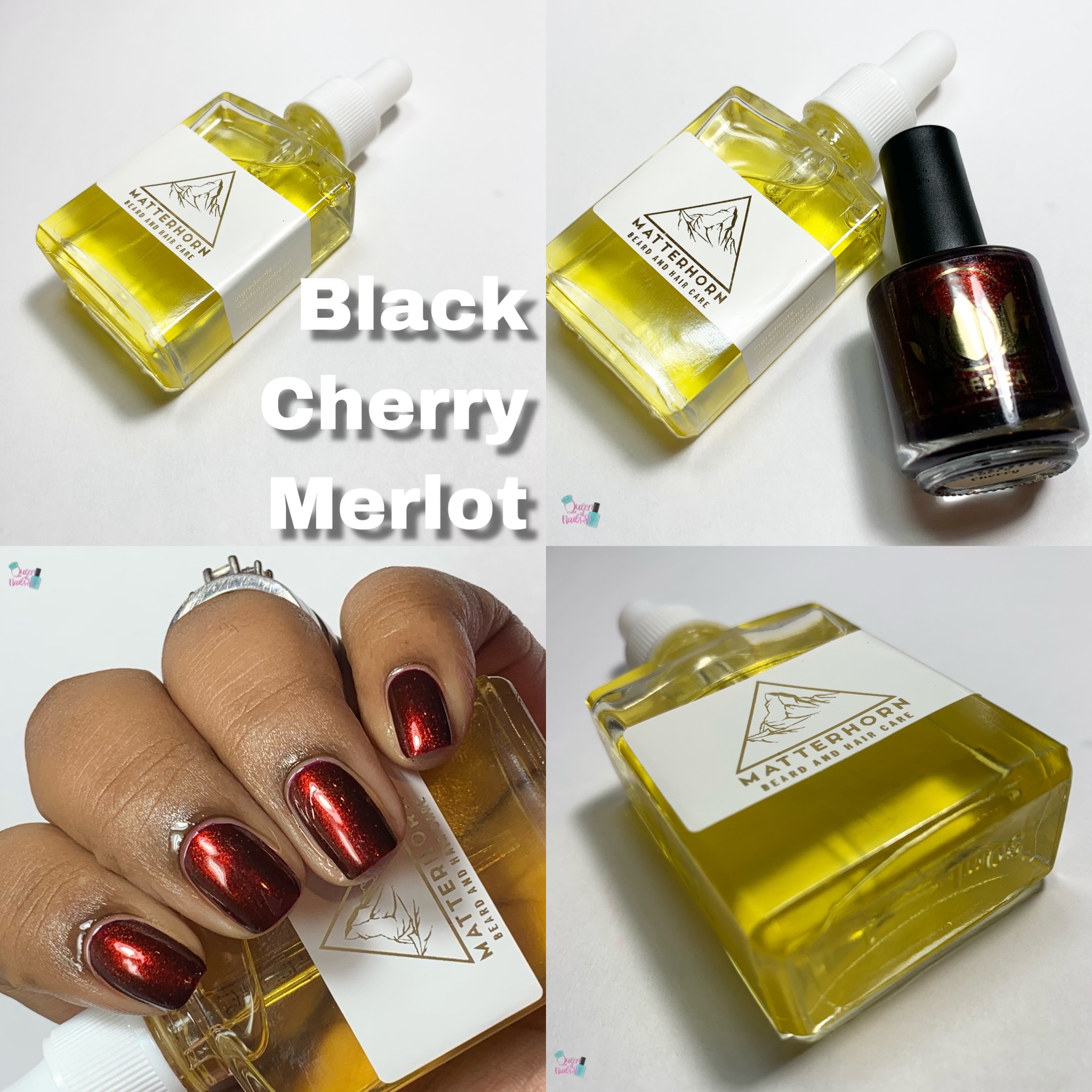 Ethereal Lacquer – Juicy Fruity Collection and Very Cherry Duo
The Queen's Choice: Raspberry and I love the duo!!!
Opacity: swatches shown in 2-3 thin coats 
Price:
Juicy Fruity – $12.50 each and Dragonfruit $8

Duo sells for $22.00 USD with free shipping to anywhere in the US. International orders will be invoiced for shipping
Availability: Tuesday, February 4th 9pm eastern until Tuesday, February 11th at 9pm eastern for pre order!
Ethereal Lacquer
*Like, Comment and Subscribe*
Eat, Laugh, Polish, Repeat
Queen of Nails 83

💕