Hey Sugas!! There's love in the air and no I don't mean because Valentine's Day is right around the corner but simply because you will love the February 2020 COTM and FOTM from Femme Fatale Cosmetics!
Don't forget, COTM amd FOTM are only available for a limited time, don't wait, get them ASAP! 
Enjoy!
**All swatches are done using liquid latex base coat, glossy, QDTC and matte topcoat. Swatch photos are taken using artificial lights.**
COTM
Nyx
An inky black jelly base packed with assorted silver holographic glitters, iridescent blue glitters and holographic microslices.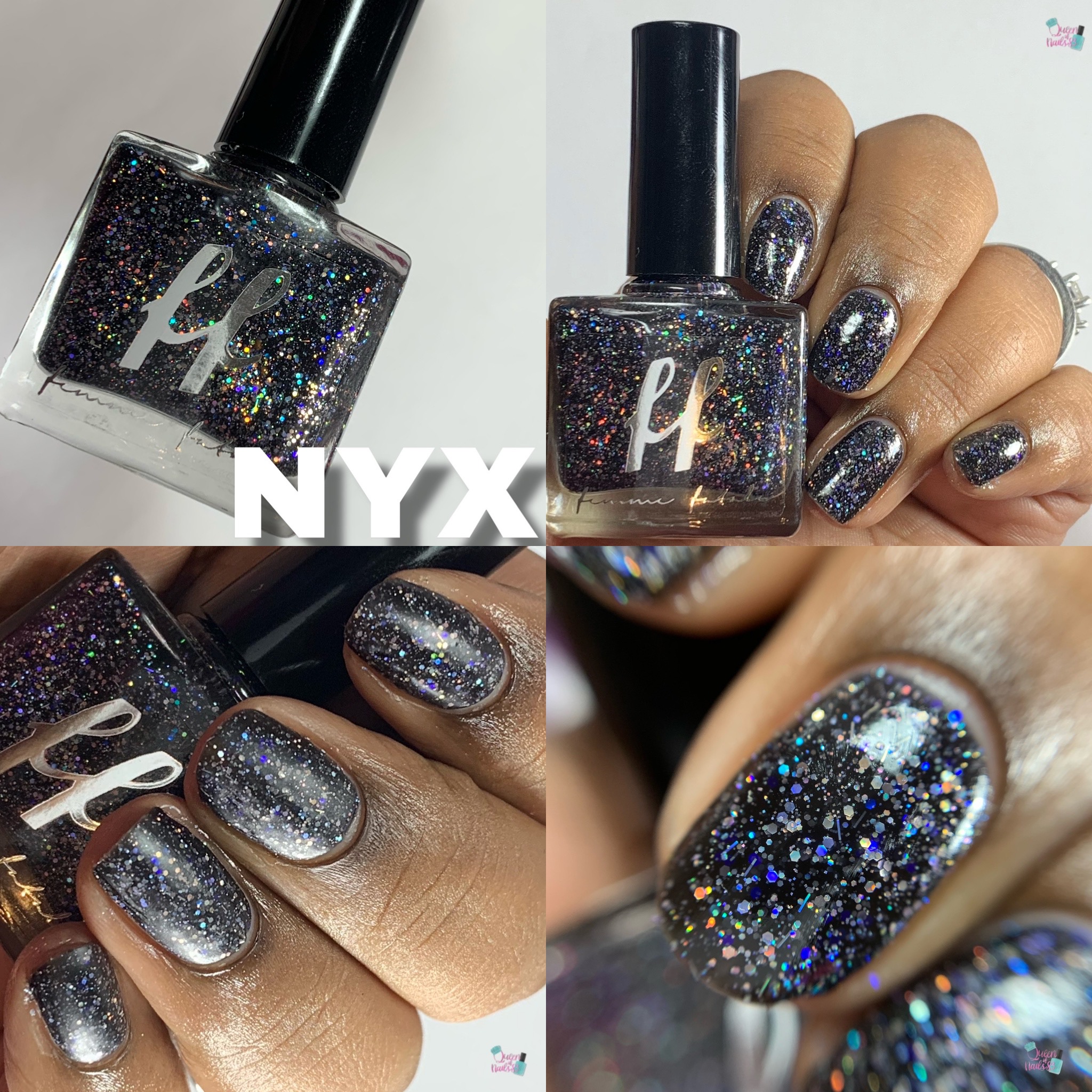 FOTM (FB Fan Group Exclusive)
Artemis
A muddy olivine type of base packed with copper-gold shimmers which give it a foil-like finish. Also has golden microglitters.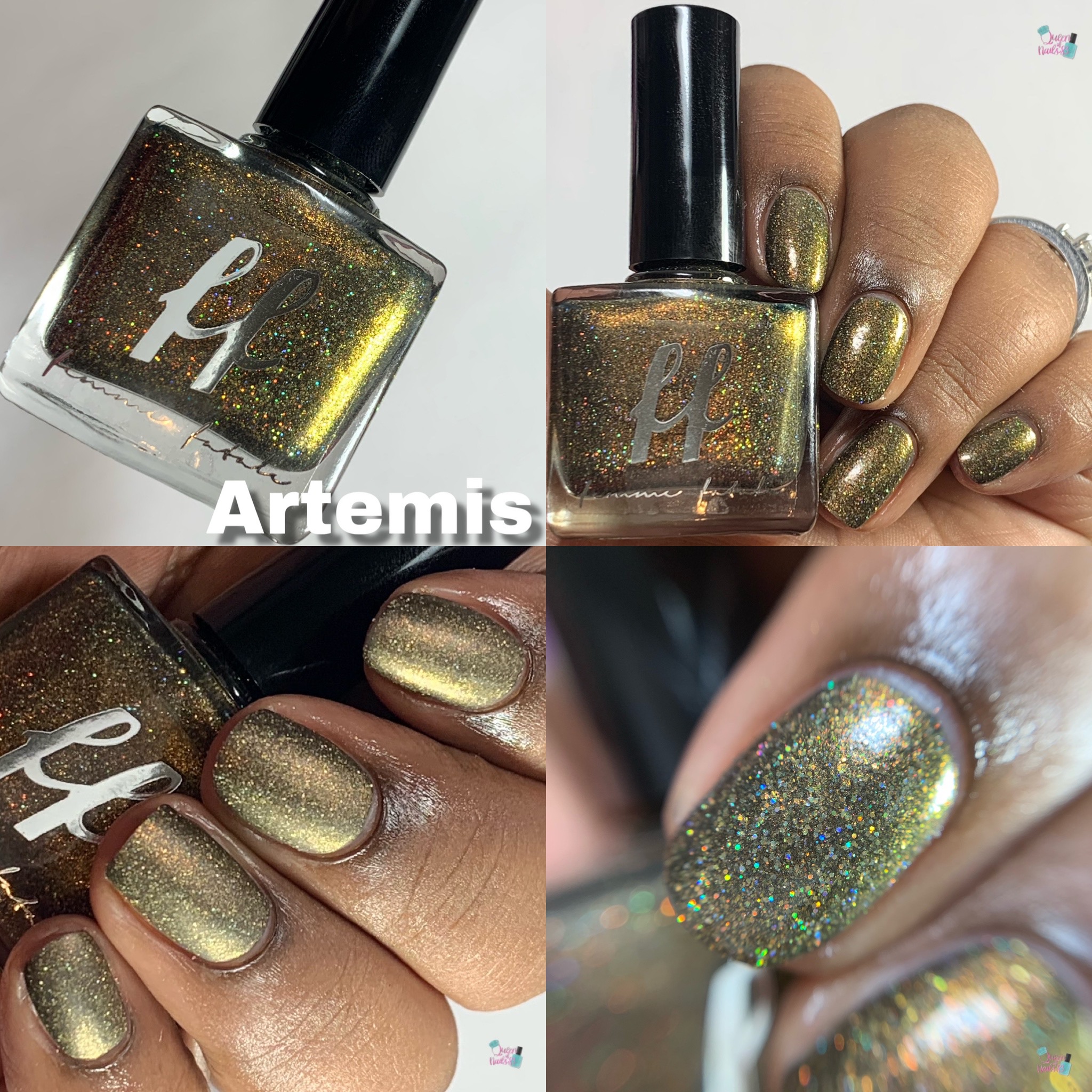 Femme Fatale Cosmetics – February 2020 COTM and FOTM
Opacity: swatch shown in 3 coats.
Price: $12 AUD
Availability: Feb 1st-5th
Femme Fatale Cosmetics
*Like, Comment and Subscribe*
Eat, Laugh, Polish, Repeat
Queen of Nails 83
💕