Hey Sugas!!!

I've

been so

discombobulated

at work trying to get things back

in

order after the

holiday

that

I

totally missed posting the January 2020 Hella Handmade Creations. But all hope is not lost, the pre-order just started today and you have thru 1/21 to place your order! Go! Shop!
Enjoy… 
**All swatches are done using liquid latex peel off base coat, glossy, QDTC and Matte Topcoat. Swatch photos are taken using artificial lights.**
Bee's Knees Lacquer – Big Chill
Theme: Rick & Morty
Description: A

mid-toned green polish with a touch of red to green shimmer and gold to green multichrome flakes
Price: $12 / Cap: NONE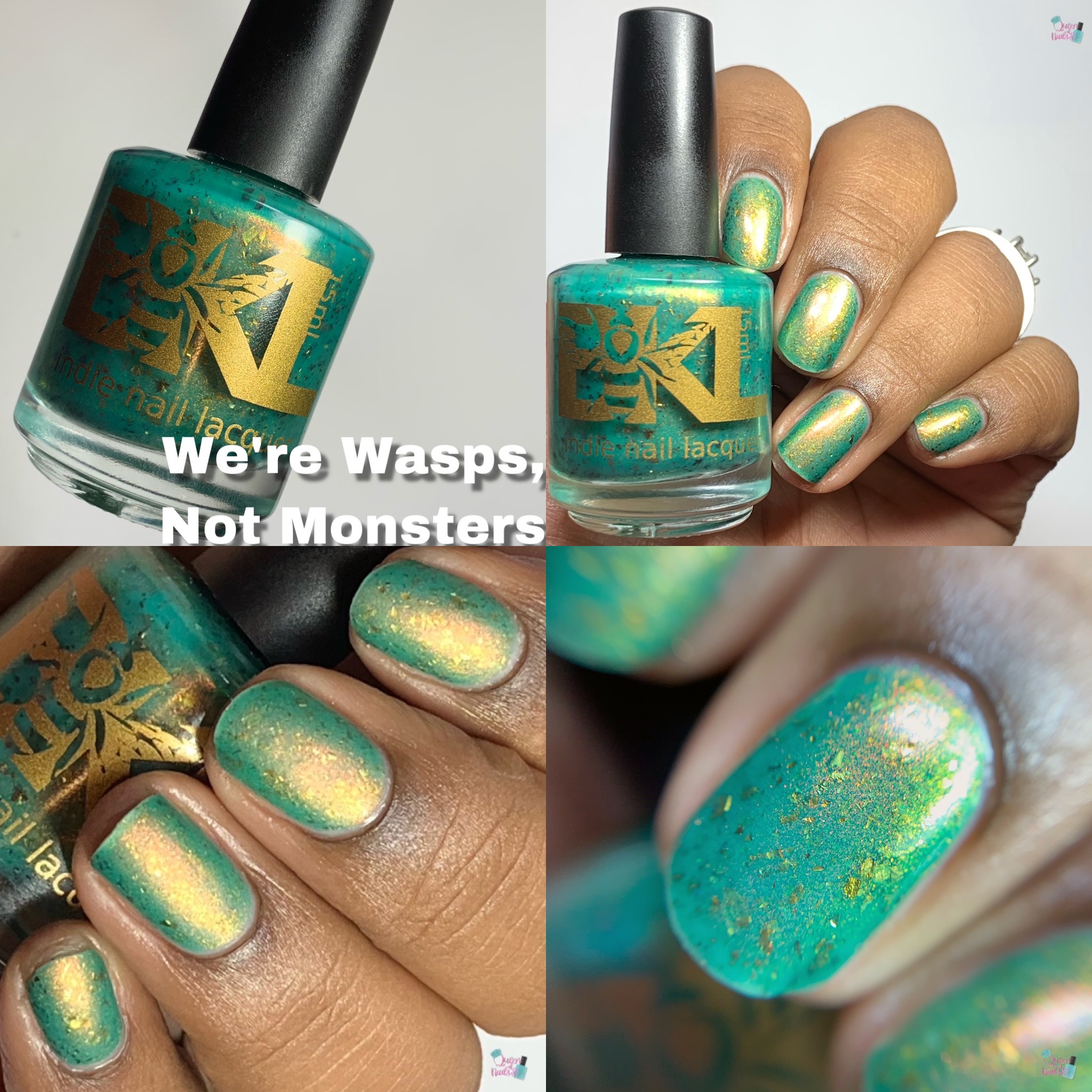 Bluebird Lacquer – So Prada You
Theme: Met Gala
Description: A

full of platinum, gold and purple-gold shifting flakies with a sparkle of holo
Price: $11.50 / Cap: NONE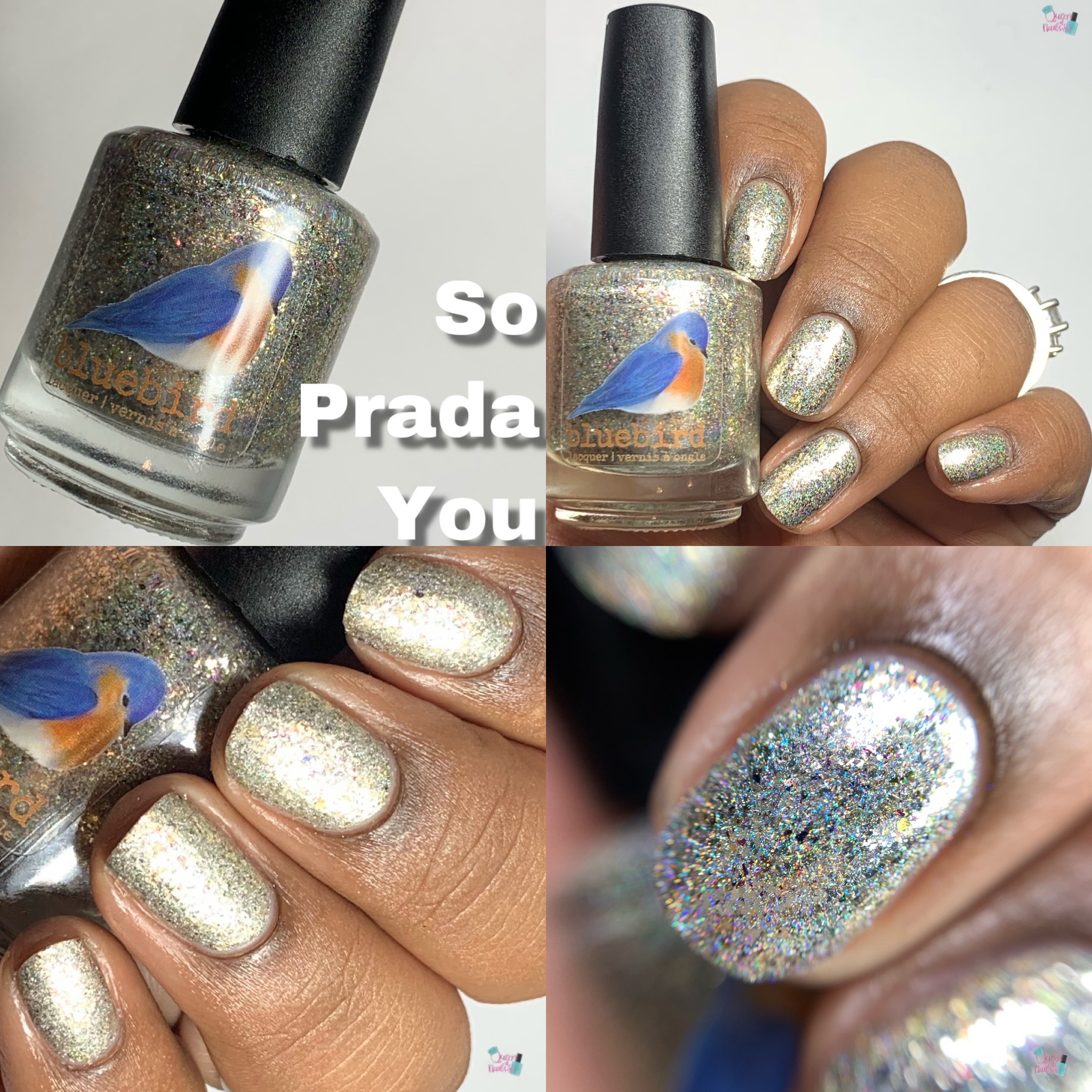 Blush Lacquers – Is Butter a Carb?
Theme: Mean Girls
Description: A

marsala nail polish with tones of brown, a shifting pink-orange-gold shimmer, holographic flakes and gold flakes.
Price: $12 / Cap: NONE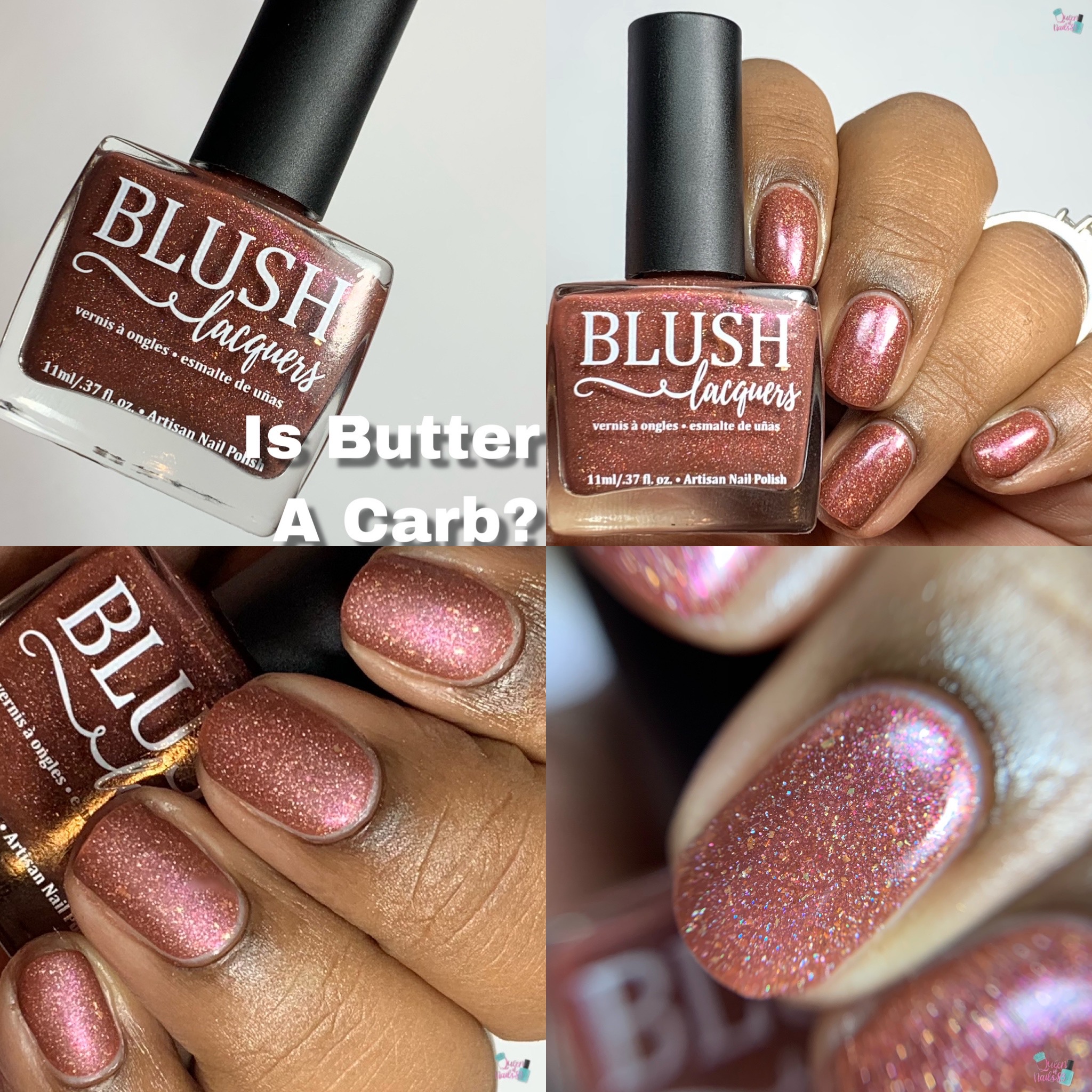 By Vanessa Molina – Fauno
Theme:

Faun's Labyrinth
Description: A

holographic micro-flakes and ucc multichrome blue/purple/pink in a clear base
Price: $10.50 / Cap: 100 bottles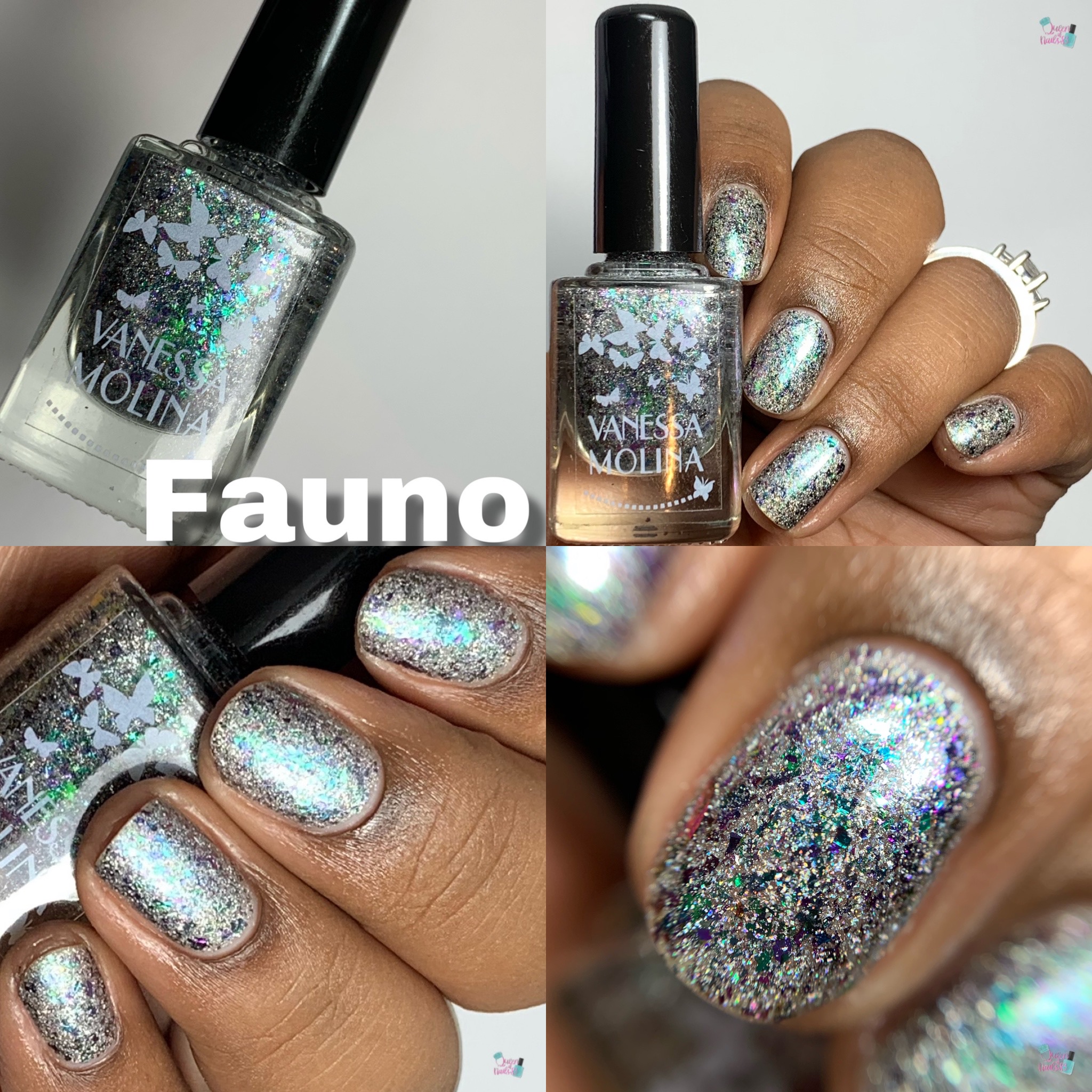 Chirality Nail Polish – Mac's Dance
Theme: It's Always Sunny in Philadelphia
Description: A

steel grey polish filled with silver holo sparks and rainbow iridescent flakes
Price: $12 / Cap: NONE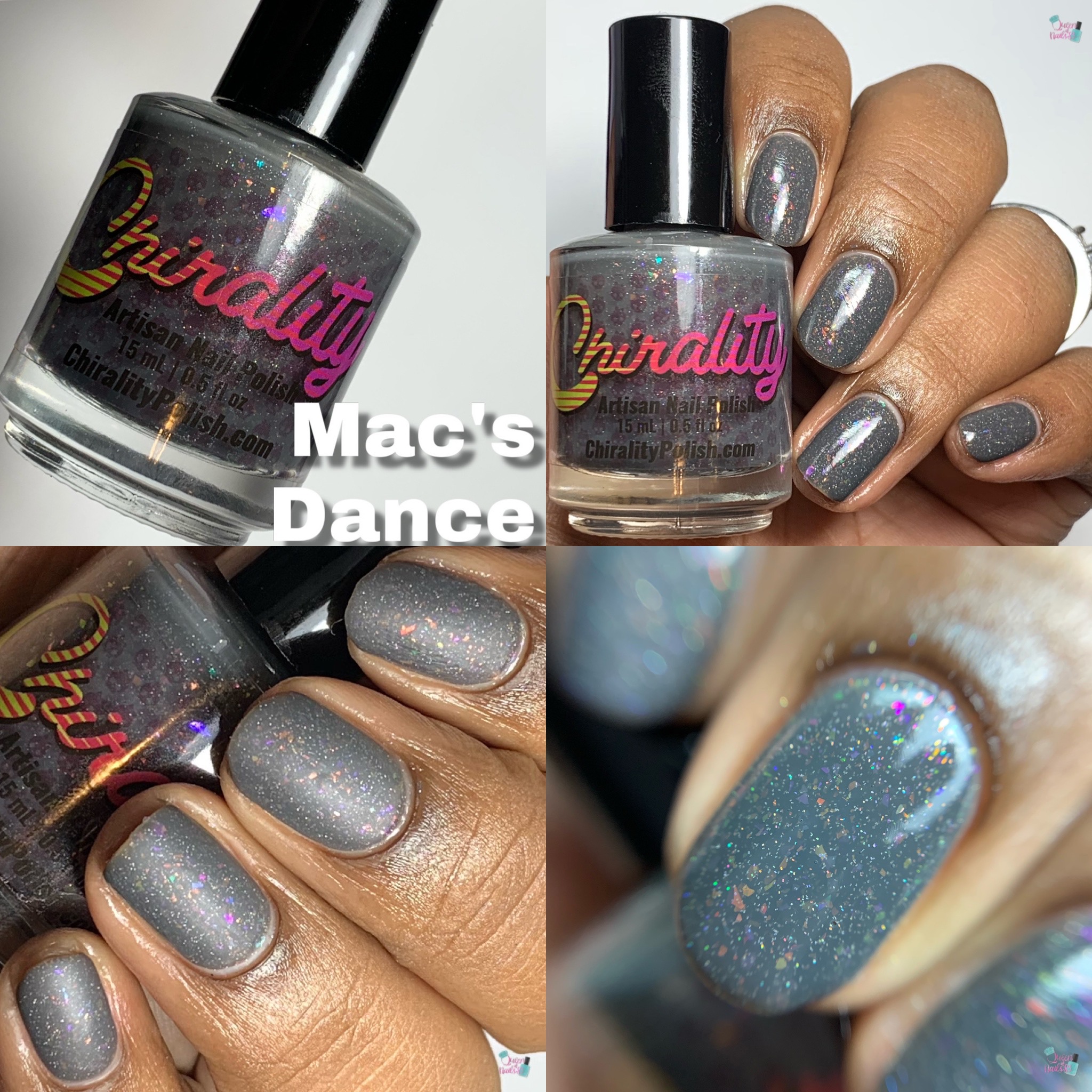 DRK Nails – The King ii
Theme: Chronicles of Narnia
Description: A

mix of multichrome iridescent flakies in a black jelly base
Price: $10.90 / Cap: 45 bottles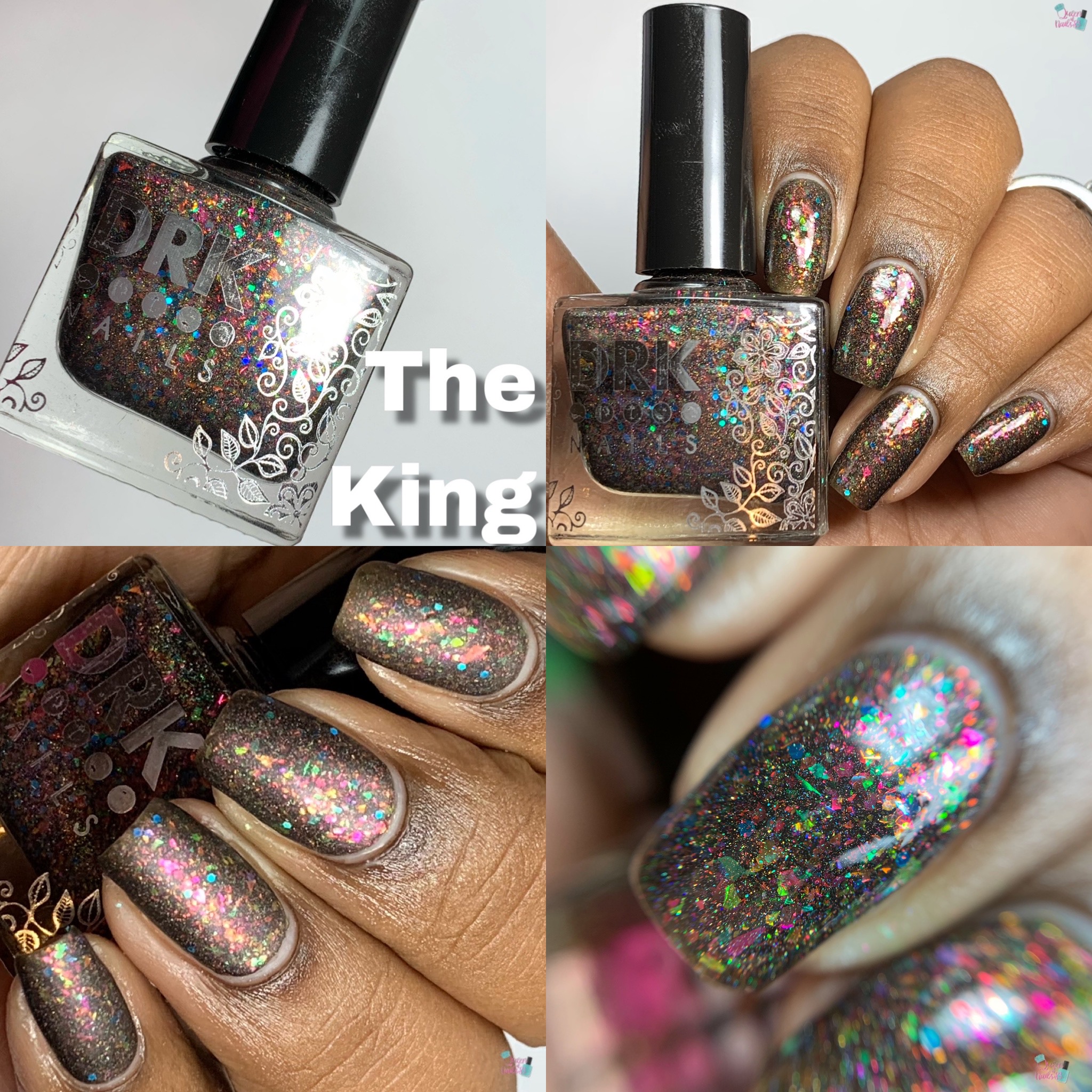 Theme: The Joker
Description: A

jelly green background with holographic turquoise glitter, glitter silver galaxy, micro red flakie, silver holographic micro flakie, shimmer green / golden
Price: $11 / Cap: 150 bottles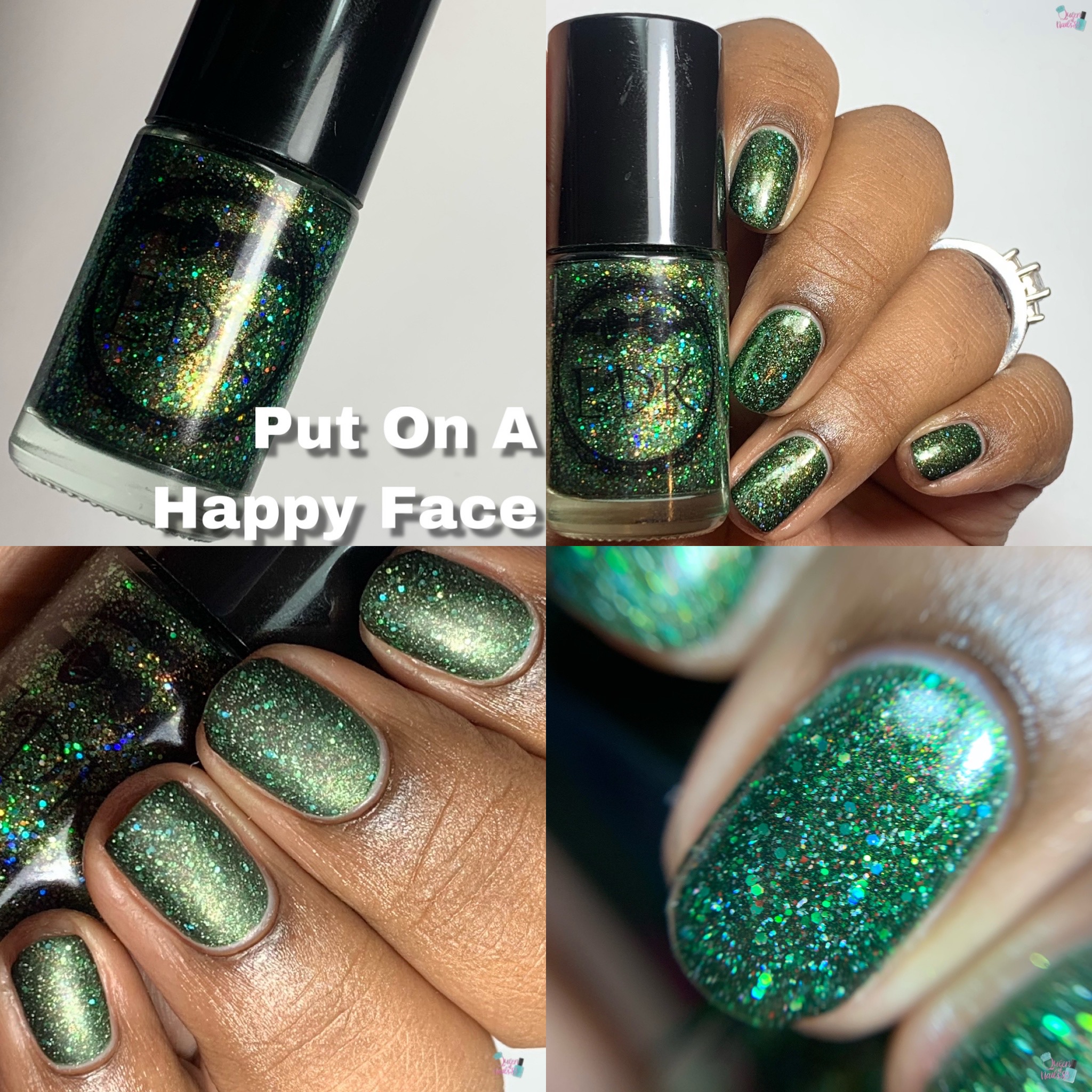 Ethereal Lacquer – Venus
Theme: Planets
Description: An

earthy multichrome polish that shifts green to blue with a dense scattered holographic effect
Price: $12.50 / Cap: 200 bottles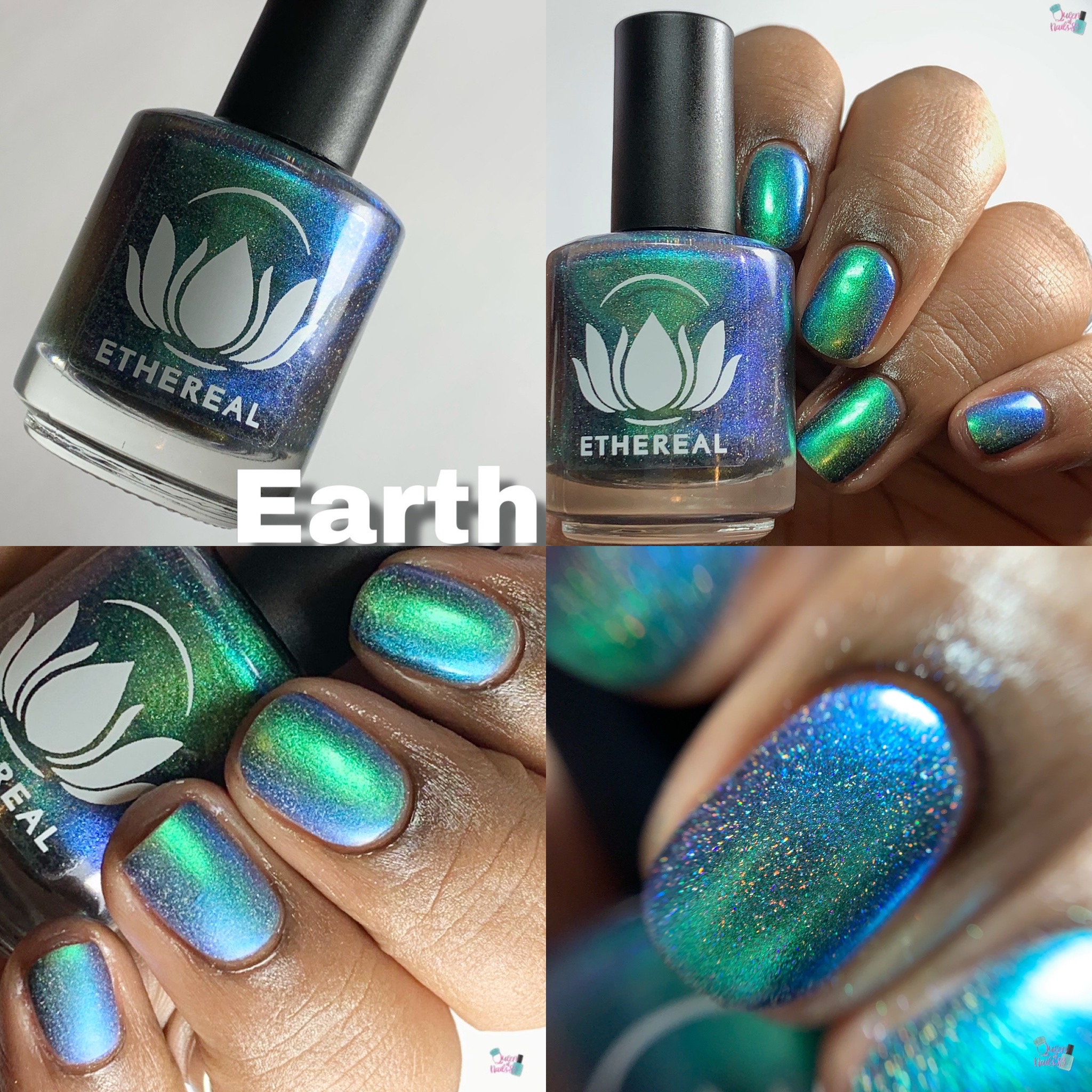 Femme Fatale Cosmetics – Sour Gummies (T)
Theme: Candy
Description: A bright

red-coral thermal which transitions to clear when hot. Filled within are assorted neon glitters in various sizes and shapes
Price: $13 / Cap: NONE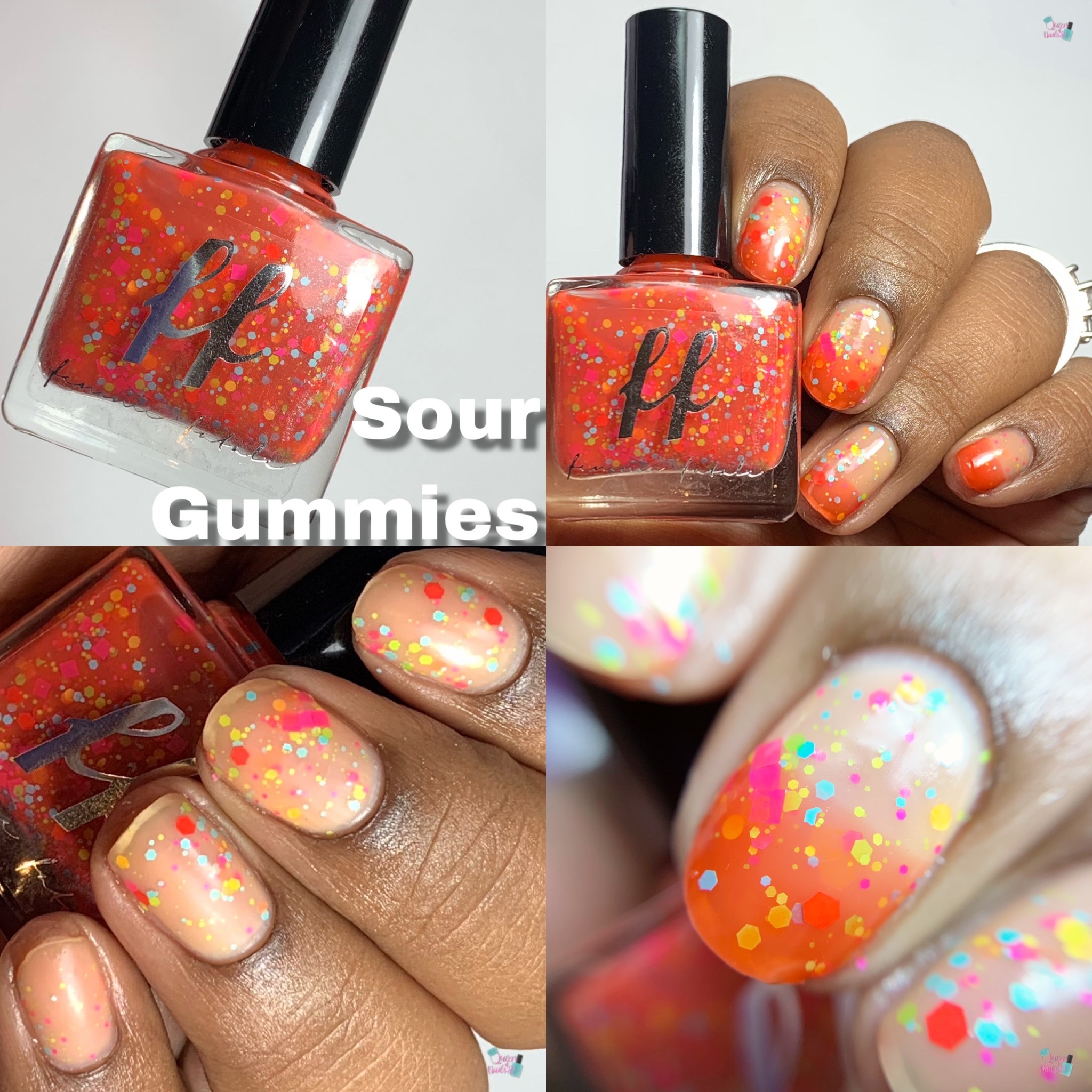 Great Lakes Lacquer – The Painted Lady
Theme: Avatar: The Last Airbender
Description: A

midnight navy with a scattered holographic, overflowing with orange to gold to green shifting iridescent flake.
Price: $13 / Cap: NONE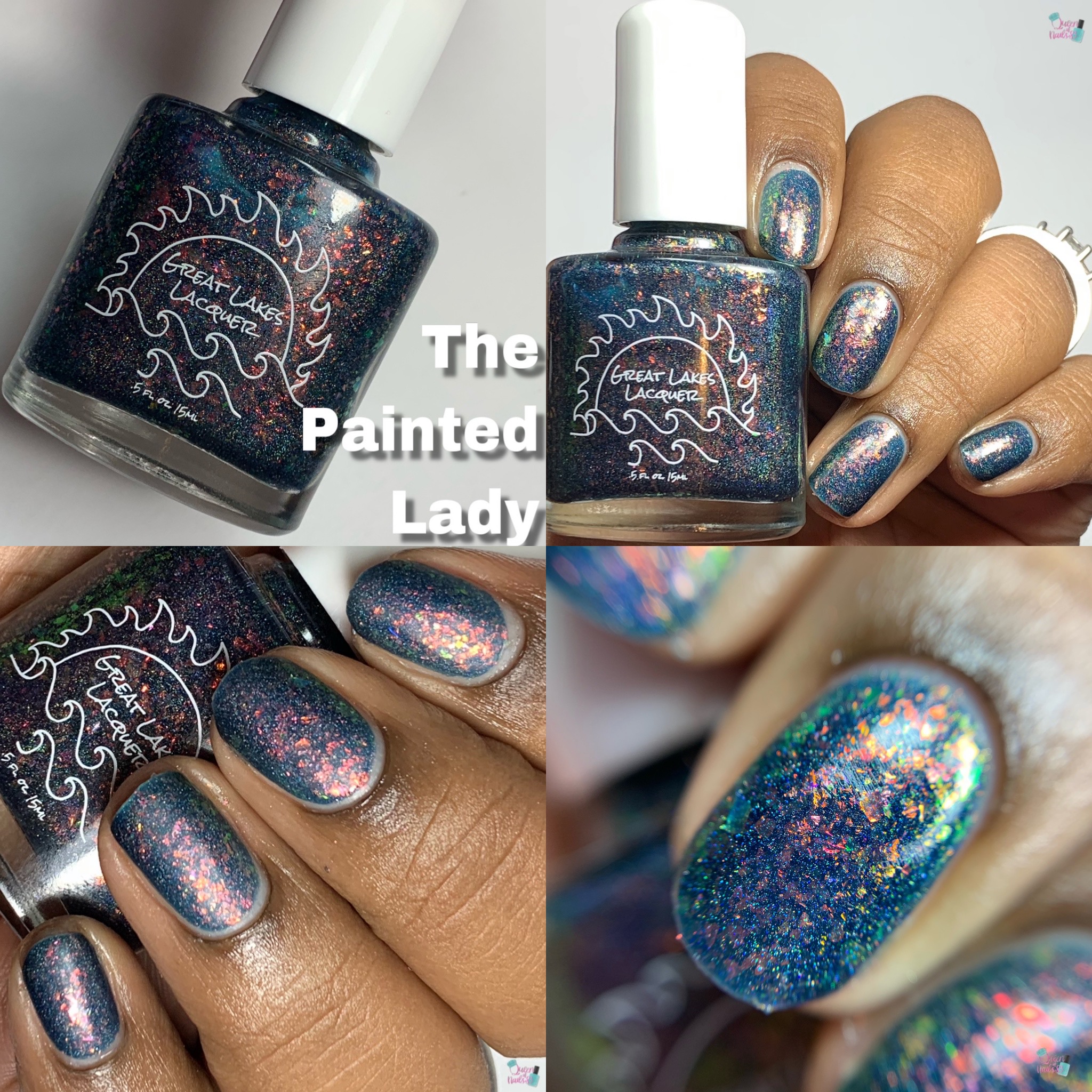 Heather's Hues –

I Just Needed You to Know…Once
Theme: The Office
Description: A

lavender crelly filled with a strong color-shifting shimmer in teal-violet-pink-gold, holo dust, holo flake, peridot metallic microflakes, and a kiss of turquoise/blue/violet multichrome flakes.
Price: $12.50 / Cap: 120 bottles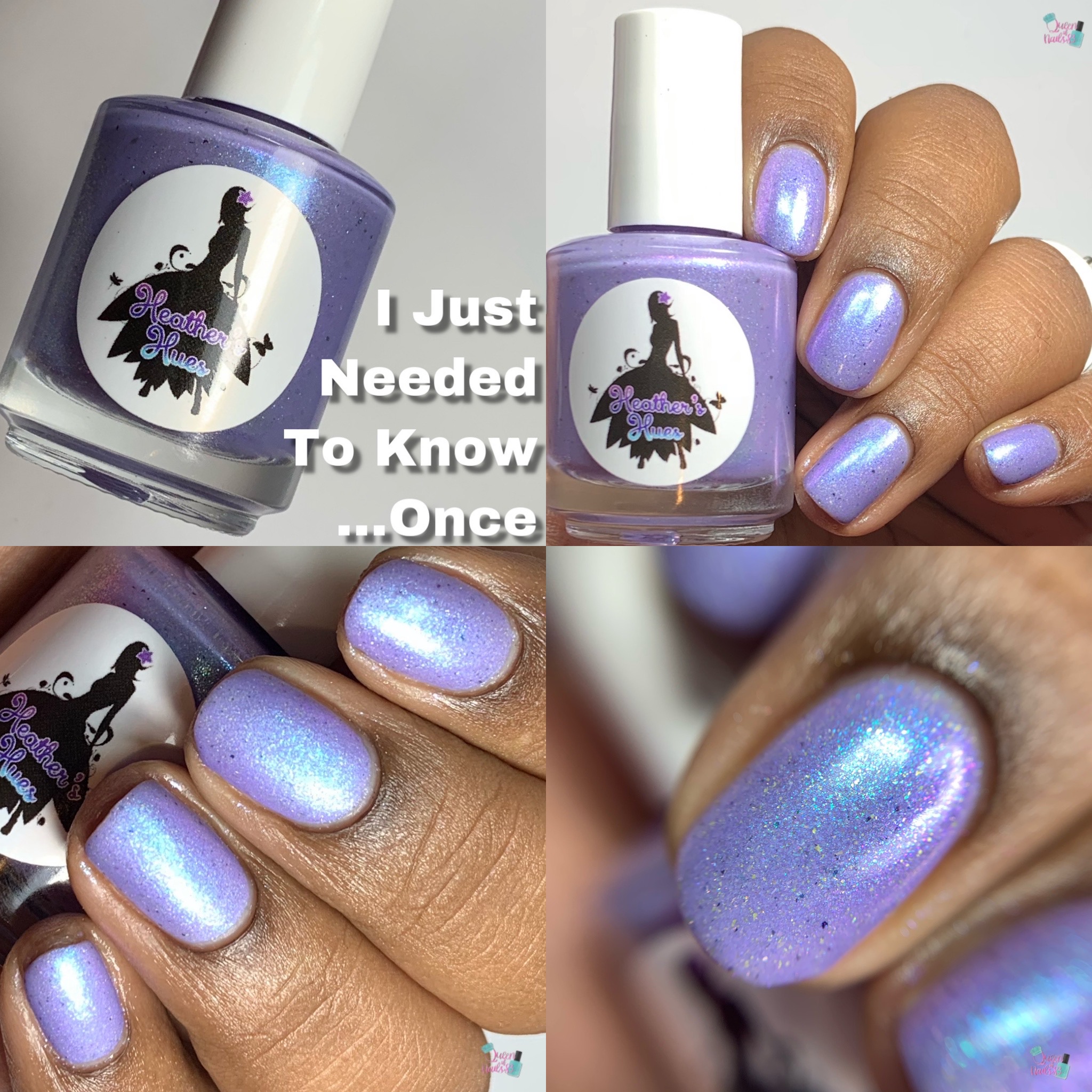 Lilypad Lacquers – Tweety
Theme: The Looney Tunes
Description: A creme yellow base with blue sheen and micro holo blue glitter.
Price: $14 / Cap: NONE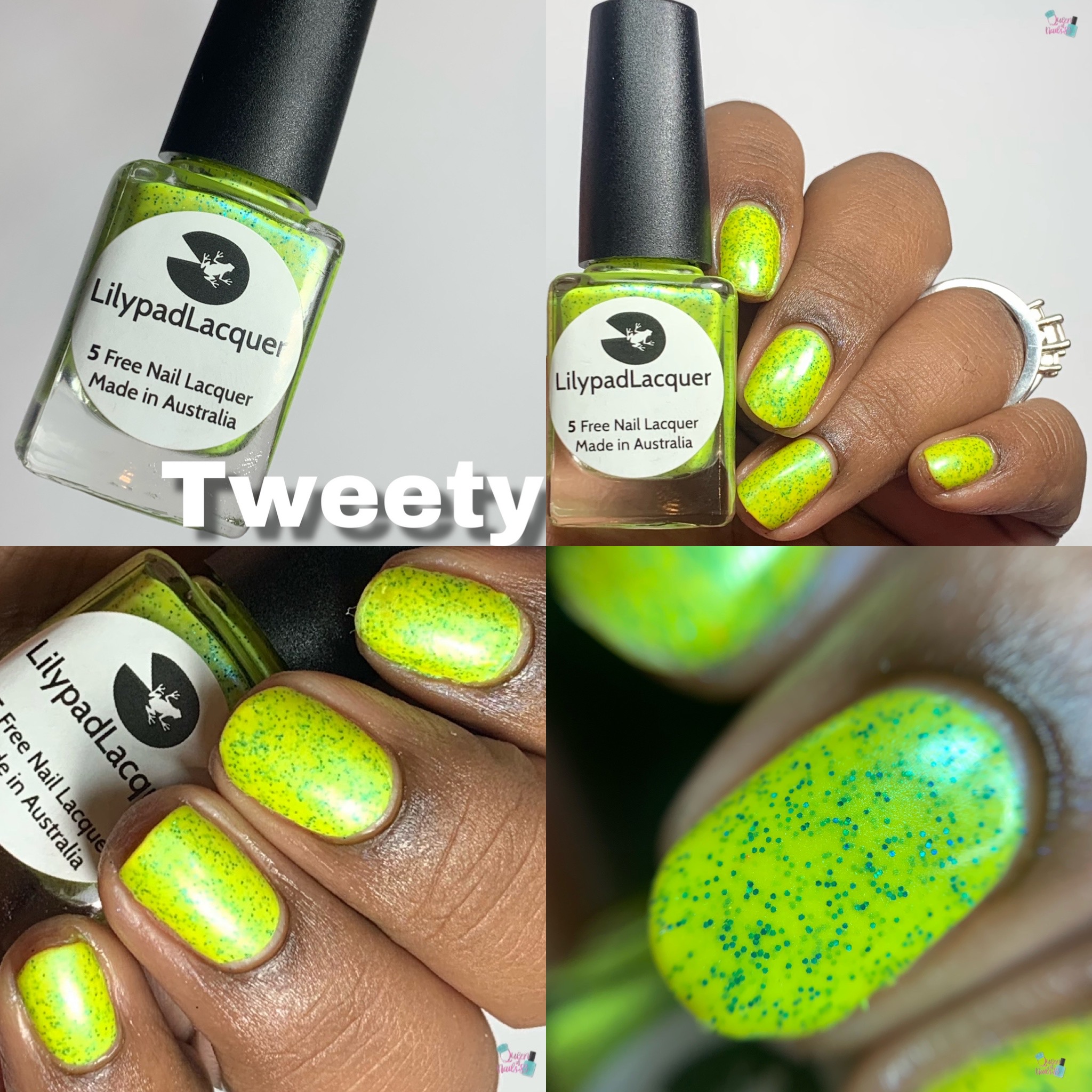 LynB Designs –

Soft Serve Chocolate Ice Cream Emoji
Description: A

pastel grey crelly with turquoise shimmer, holo micro shreds, and gold to silver to blue shifting UCC flakies.
Price: $13 / Cap: 90 bottles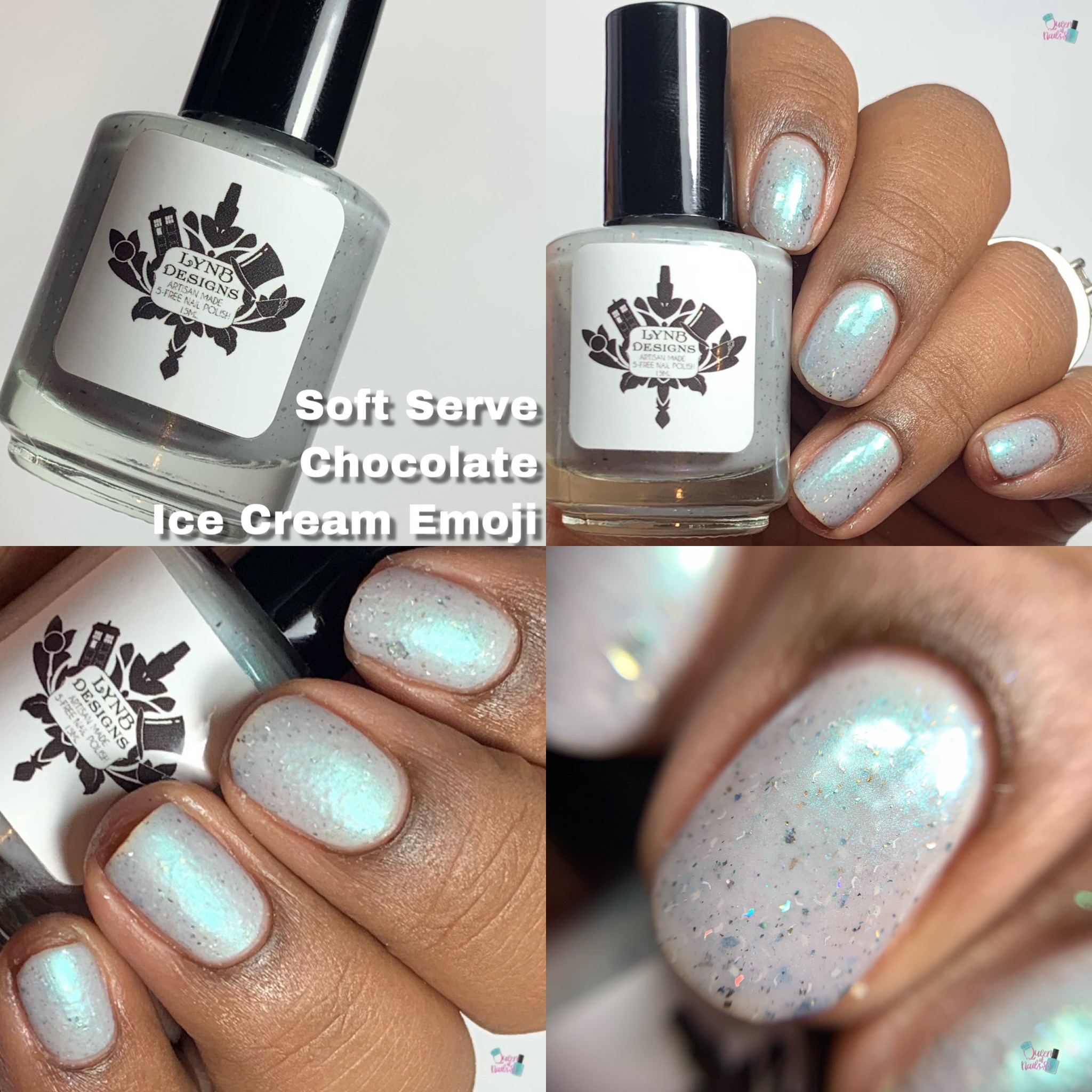 Theme: My Little Pony
Description: A

dark and lilac with tons of green shimmer and green sparkle with the odd blue glint
Price: $12.50 / Cap: 35 bottles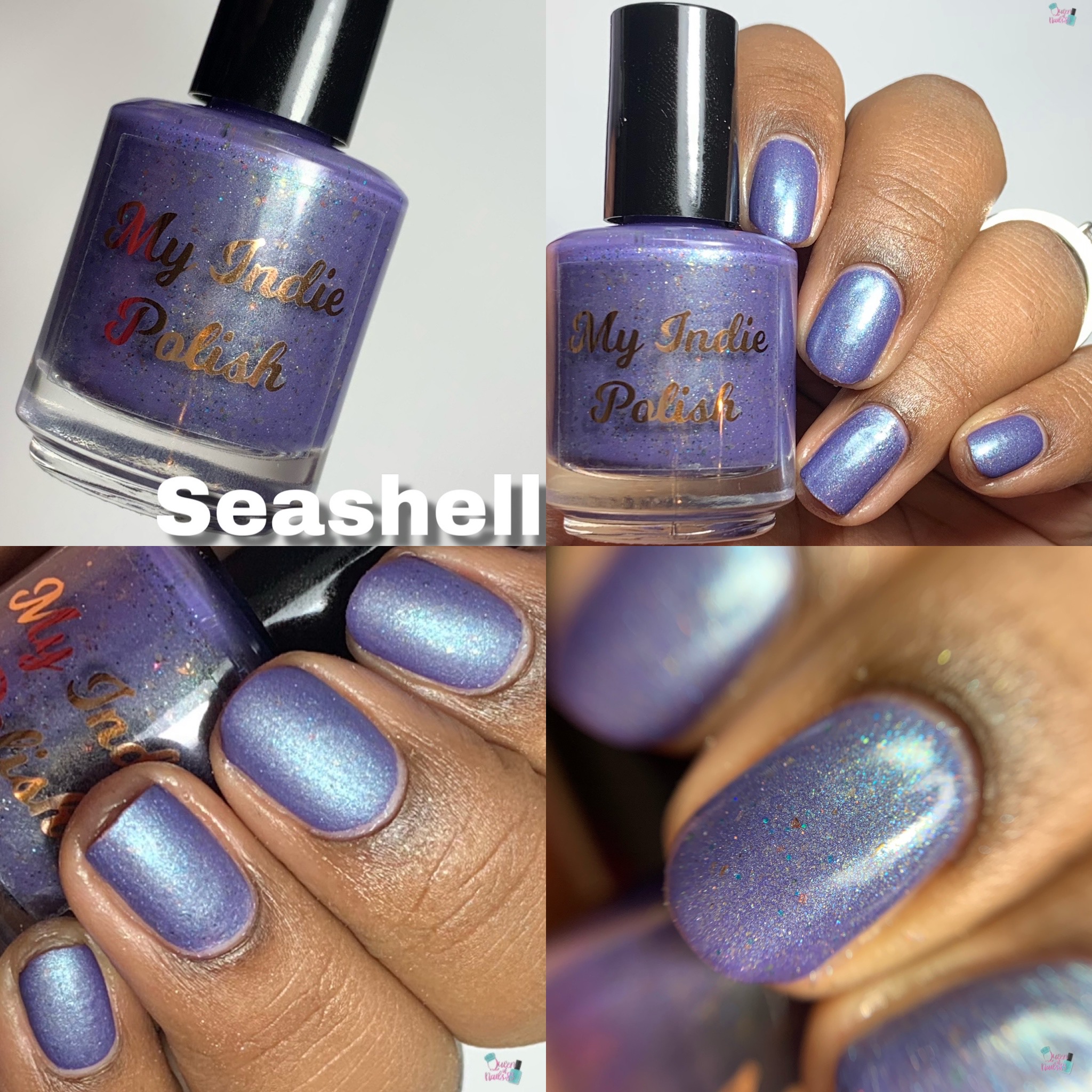 Nail Hoot Indie Lacquer – Mother Ginger
Theme:

Nutcracker and the Four Realms
Description: An

antique bronze to pink duo-chrome base that is packed with linear holo.
Price: $10.99 / Cap: NONE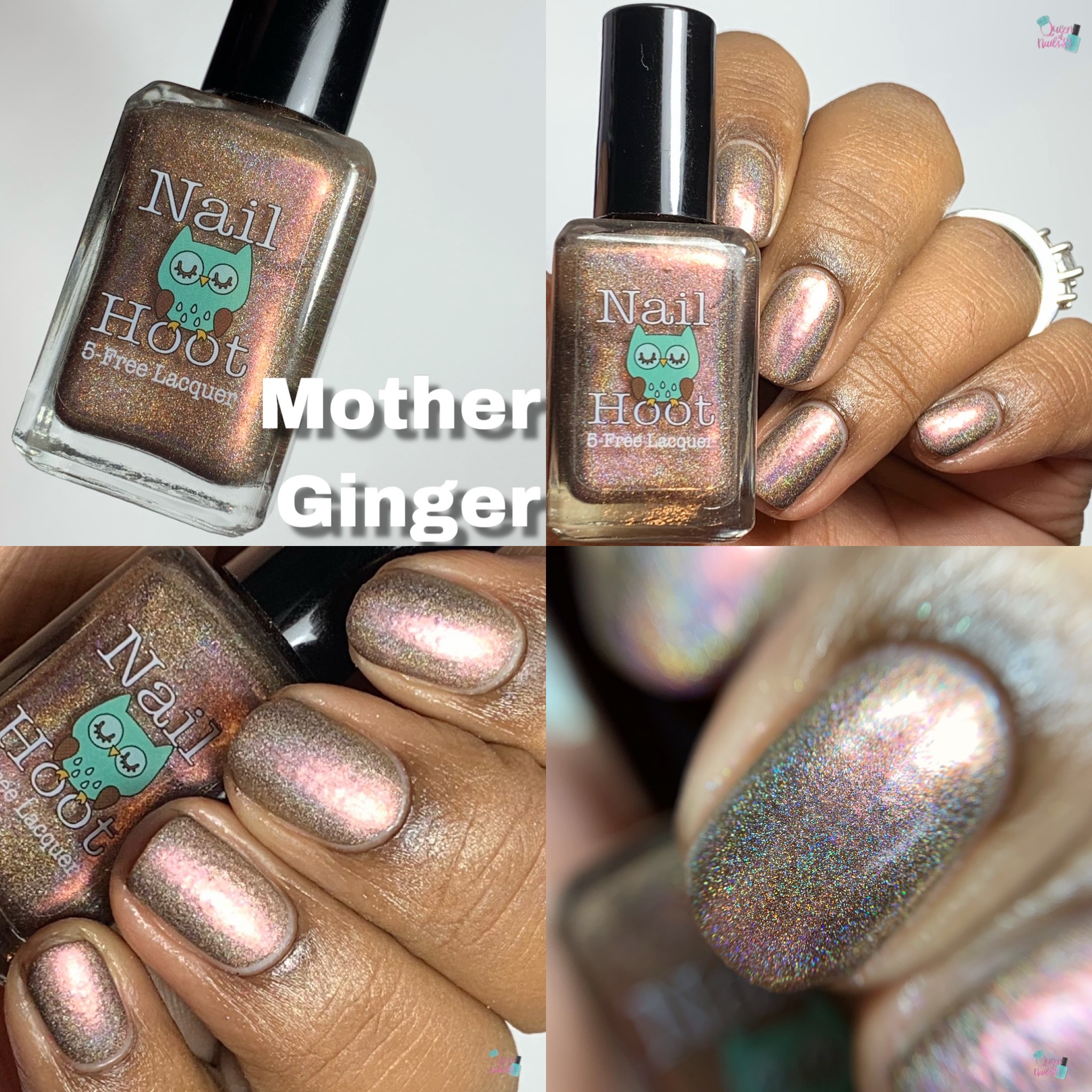 Necessary Evil Polish – Peacock Feathers
Theme: Under the Microscope
Description: A grey

base with a purple and blue aurora, scattered holo and flakies.
Price: $11.50 / Cap: 75 bottles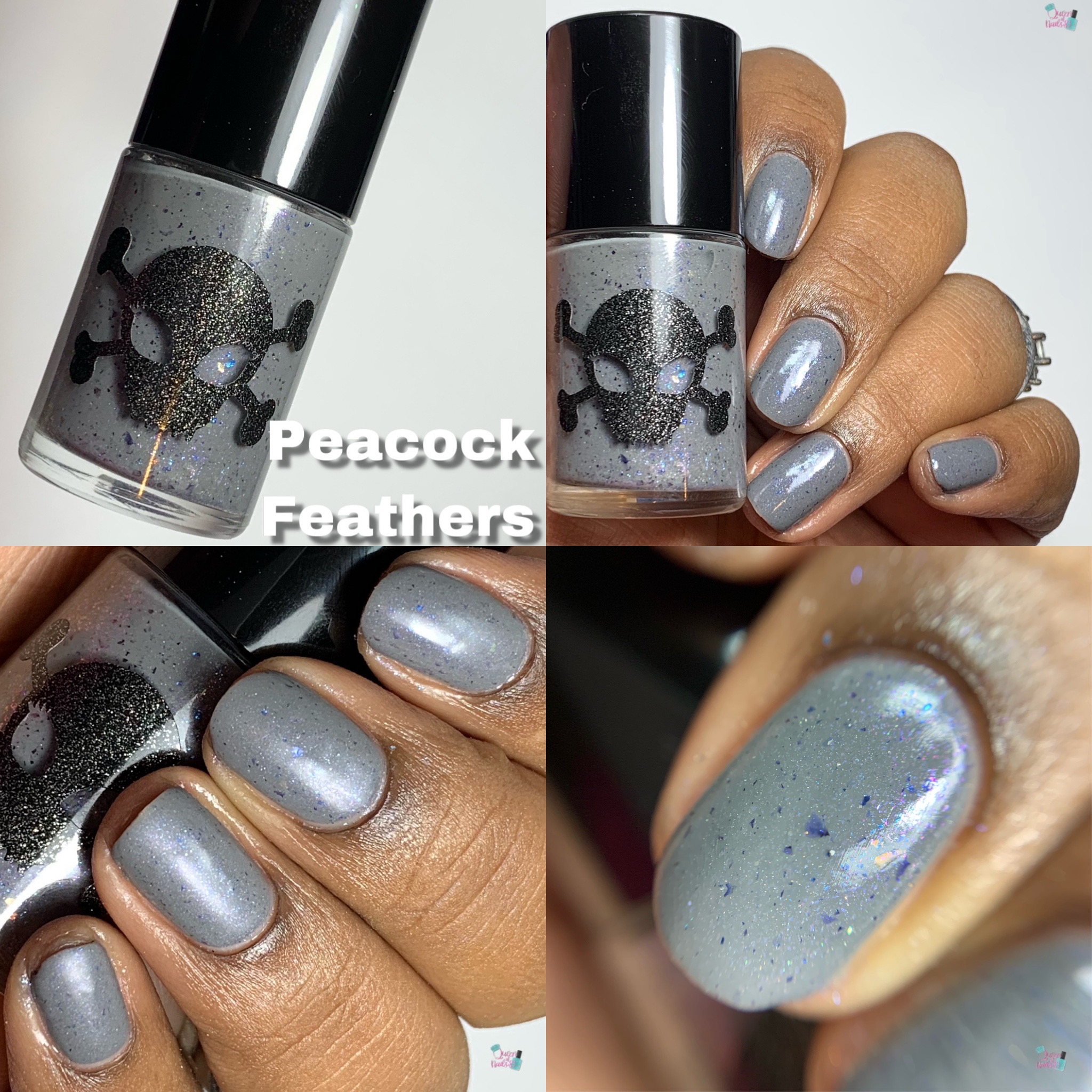 POP Polish – The First Avenger
Theme: Heroines
Description: A

navy base, red random metal flakes that shift gold, green iridescent flakes, and holographic flakes
Price: $14.50 / Cap: NONE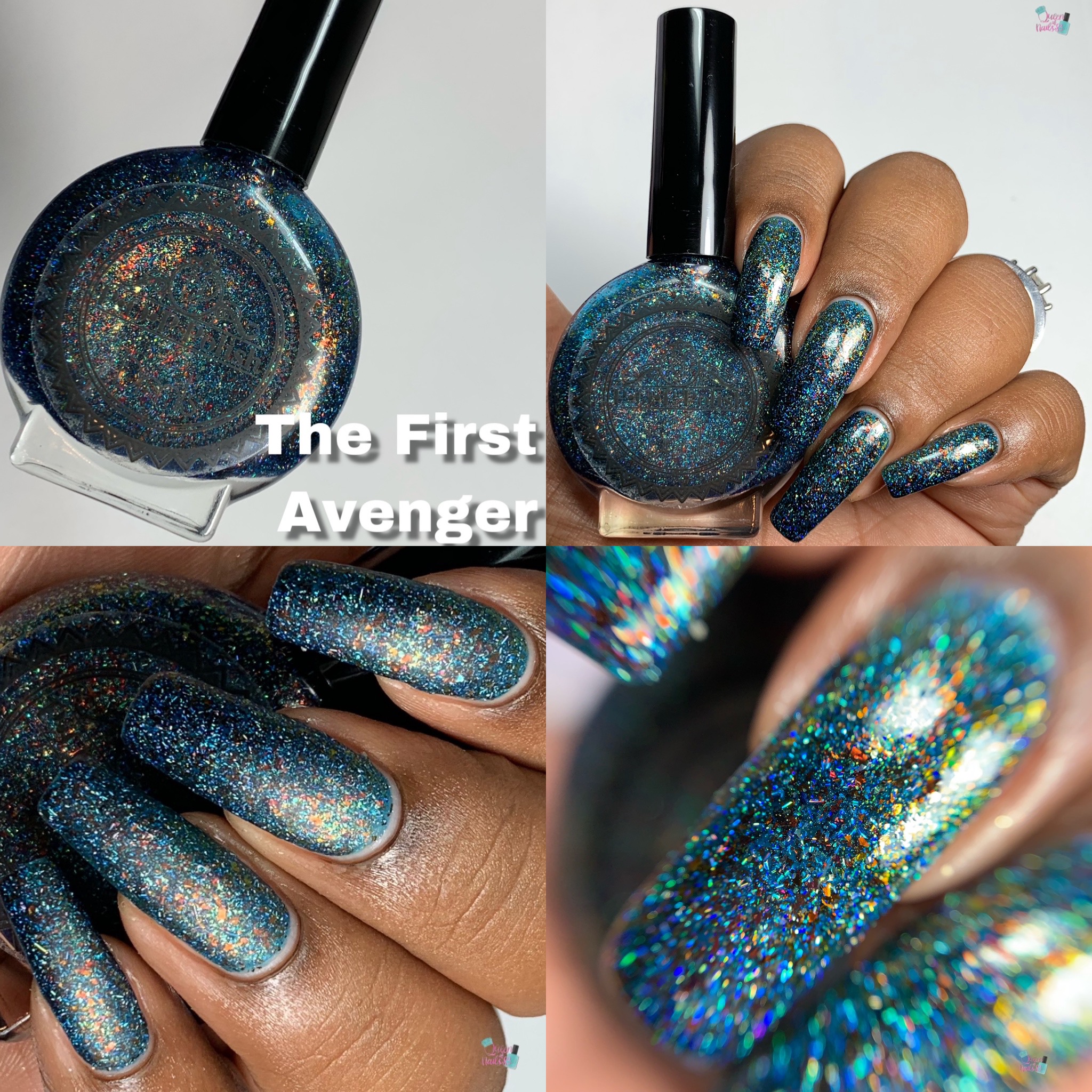 Sassy Pants Polish –

My Love will Never Die
Theme: Lucifer
Description: A

gorgeous silver/blue scattered holographic polish with various holographic pigments, microglitters, microshreds and holographic blue hex glitters.
Price: $12 / Cap: 100 bottles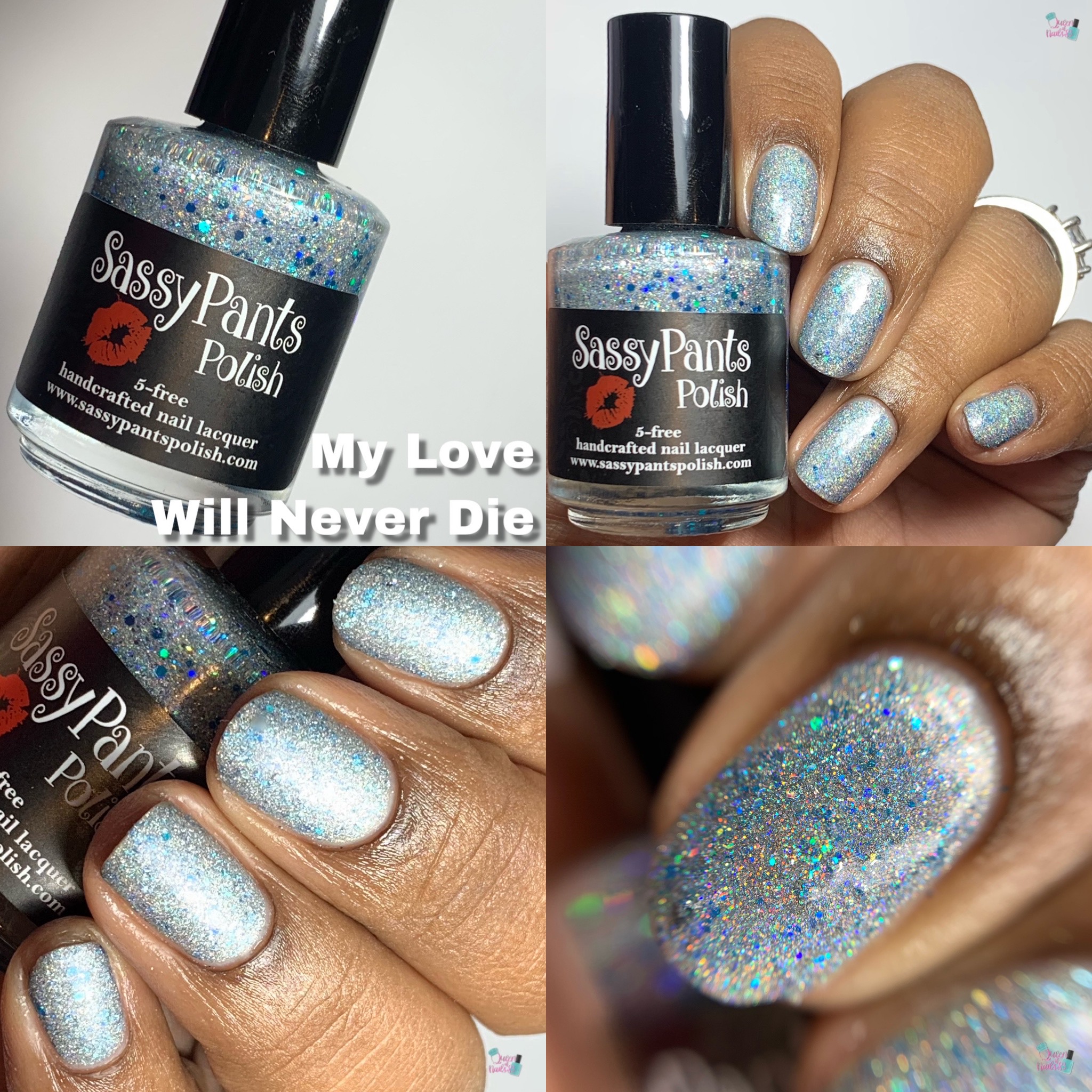 Theme:

The Dark Crystal
Description: A

violet holo shade with red and pink shimmers throughout.
Price: $15 / Cap: 100 bottles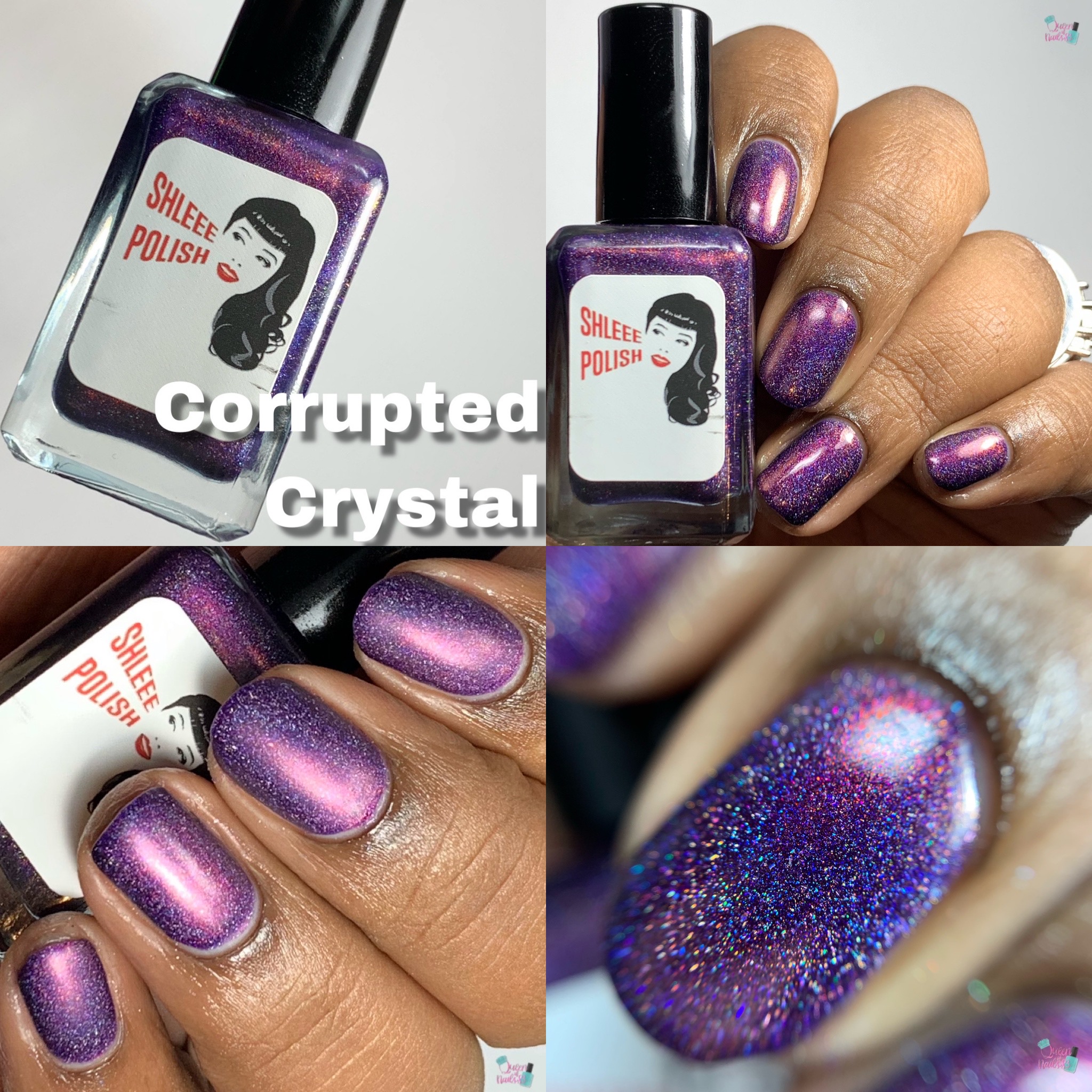 Turtle Tootsie Polish – So What
Theme: Pink
Description: A

neon green cream with pink shimmer and purple/pink chameleon flakies
Price: $11.50 / Cap: 100 bottles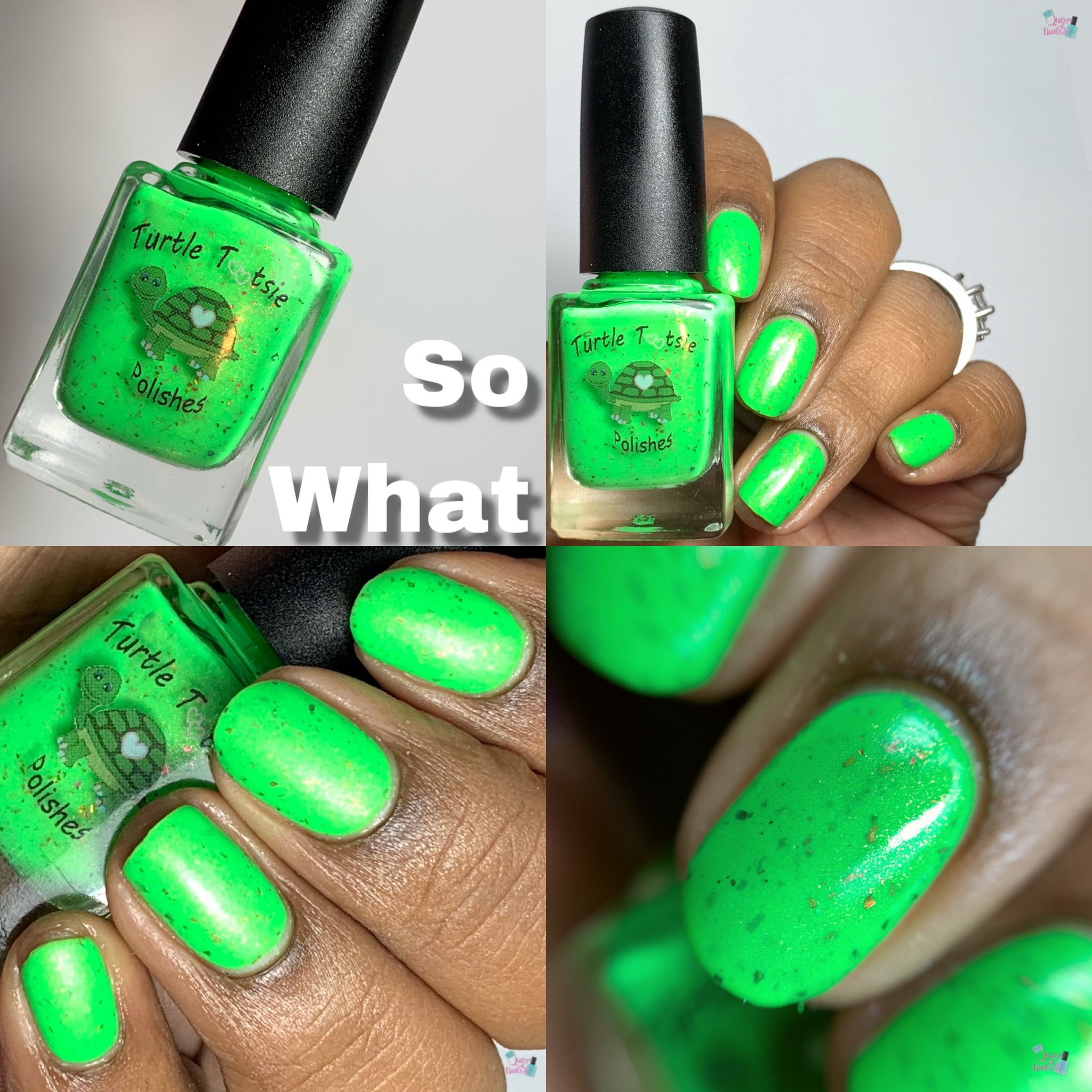 Under A Hula Moon – We're On a Break
Theme: Friends
Description: N

otes of fresh air for those first deep breath moments of freedom combined with Maple Bourbon to celebrate the freedom and help bring on the bad decisions! These are mixed scent notes of apples and chocolate to represent the lure of the temptation.
Price: $4.50 / Cap: NONE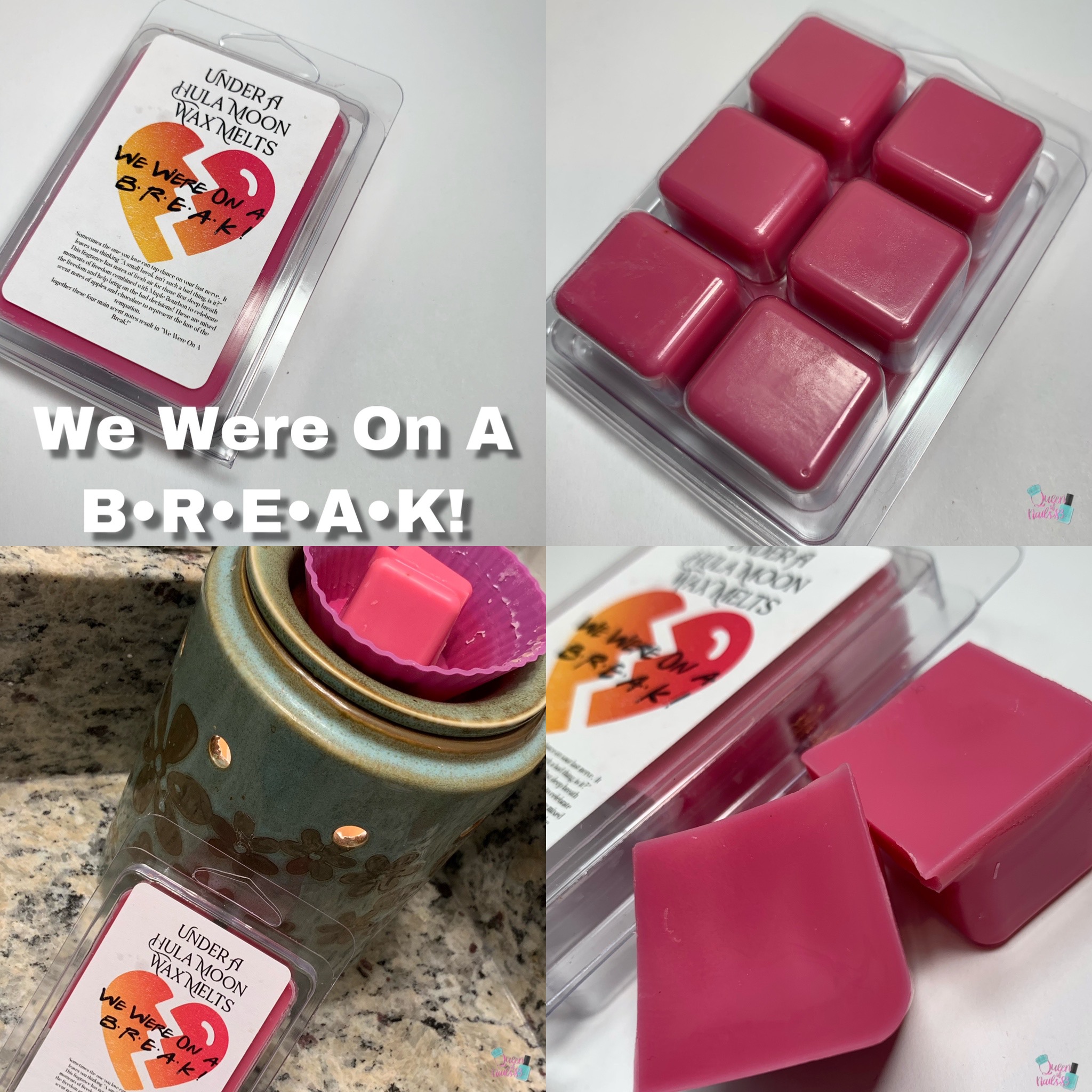 January 2020 Hella Handmade Creations (HHC)
Tuesday, January 14th at 12:01am HST to Tuesday, January 21st 11:59pm HST
Hella Handmade Creations
*Like, Comment and Subscribe*
Eat, Laugh, Polish, Repeat
Queen of Nails 83
💕