Hey Sugas!! First post of 2020!! YAY!! I hoped that 2020 is treating you well so far and this year bring you nothing but joy, love and happiness.
Although I'm a little late, I am pleased to share the new Color and Femme of the Month from Femme Fatale. Please note, both polishes are available thru January 12th.
Enjoy!
**All swatches are done using liquid latex base coat, glossy, QDTC and matte topcoat. Swatch photos are taken using artificial lights.**
COTM
Neon Bubbles
A vibrant blurple-blue base with assorted glitters in metallic fuchsia dots, iridescent purple, neon yellow, teal and microfine magenta holo.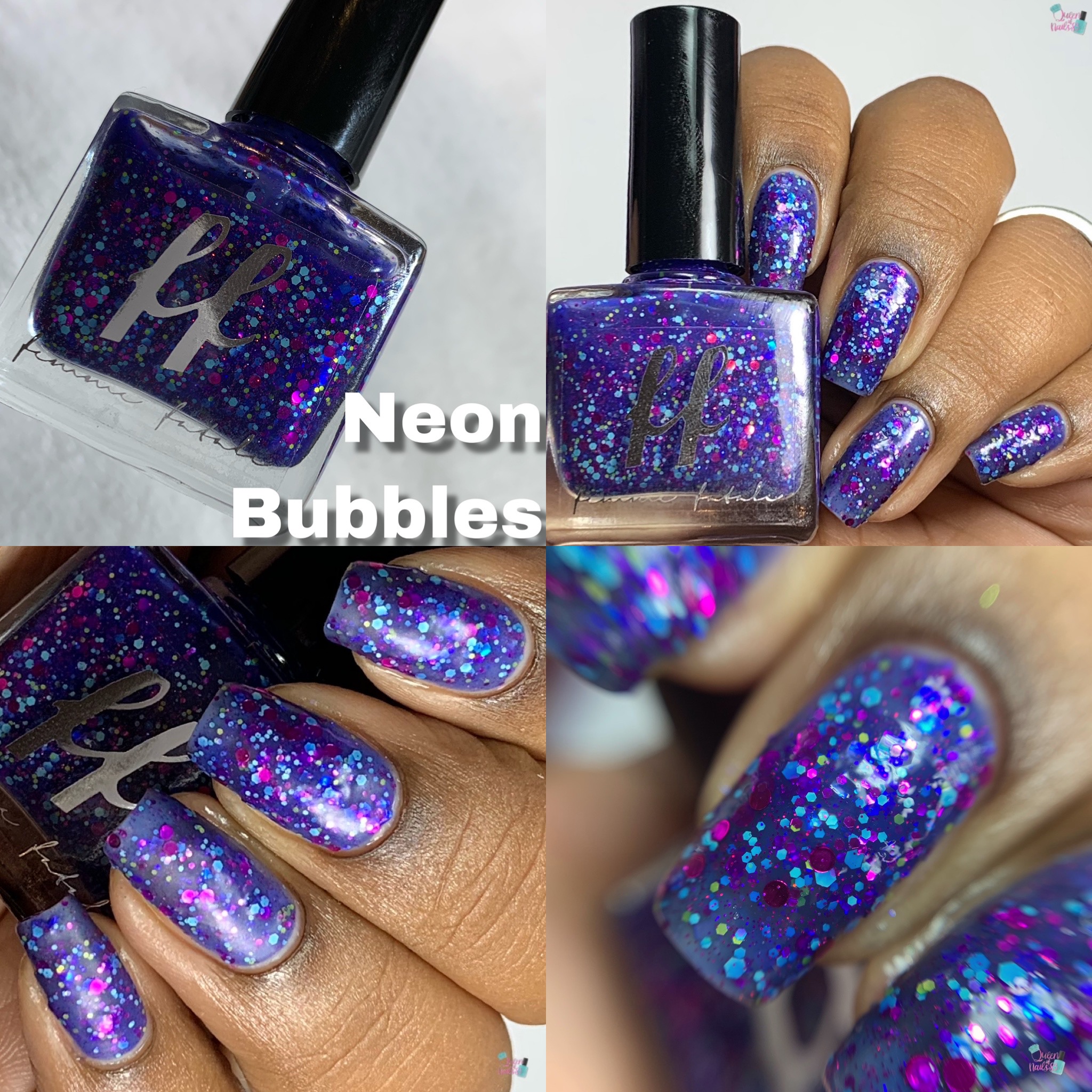 FOTM (FB Fan Group Exclusive)
Lionfish
A warm, orchid purple crelly filled with purple-blue iridescent glitters and micro pink holographic glitter.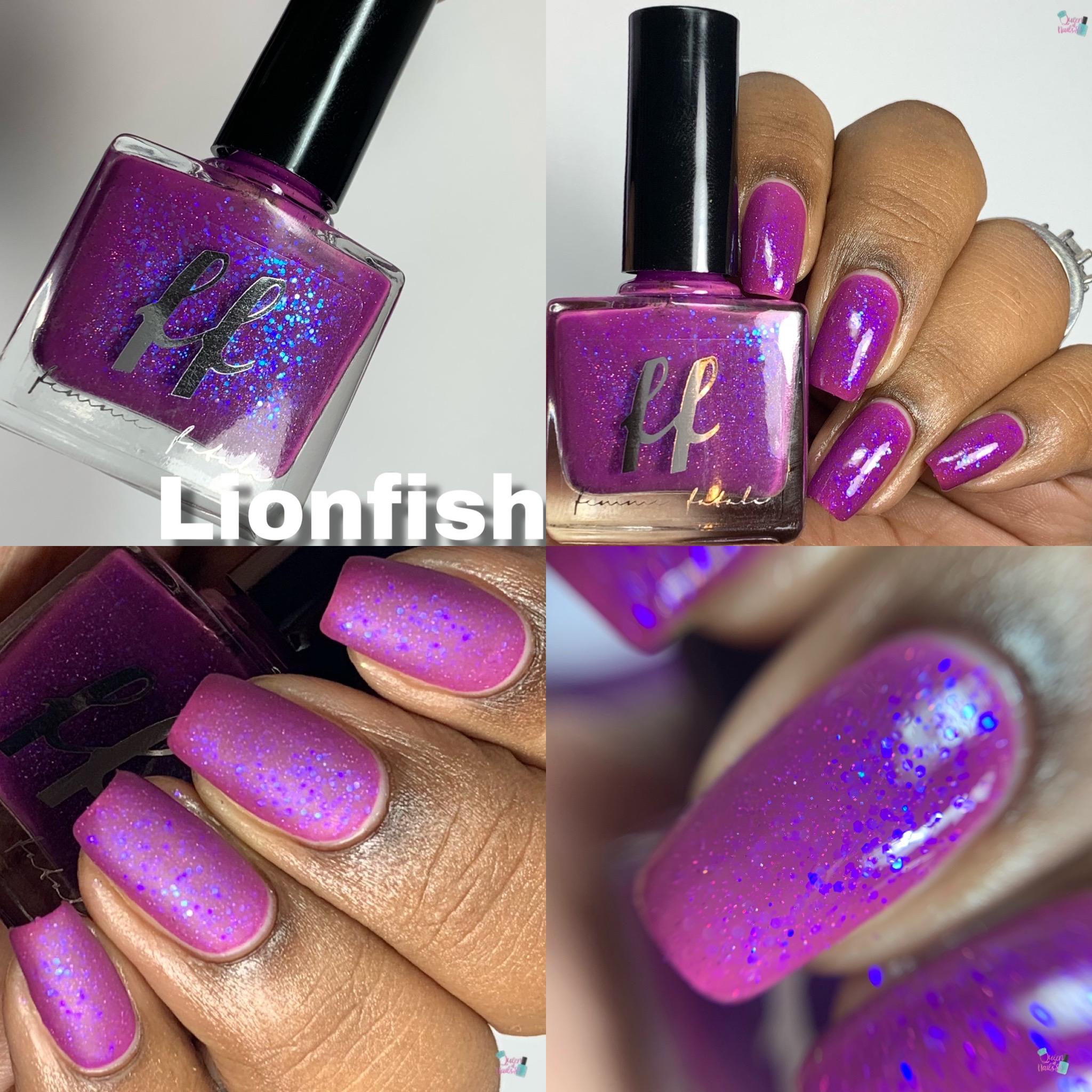 Femme Fatale Cosmetics – January 2020 COTM and FOTM
Opacity: swatch shown in 3 coats.
Price: $12 AUD
Availability: January 7th – January 12th
Femme Fatale Cosmetics
*Like, Comment and Subscribe*
Eat, Laugh, Polish, Repeat
Queen of Nails 83
💕