I, Queen of Nails 83, hereby award
KBShimmer
Master of the ONE COAT Black & White polish!
 Many other "one coaters" are too thin, requiring multiple coats and/or result in pooling/flooding of the cuticle area and sidewalls. Others are too thick and make for inconstant dry time and hard to apply. This esteemed award is not given lightly but with great consideration.
Total Eclipse and White Here, White Now have risen the bar and now become the standard for the 'go to, one coat cremes'! The formula, featuring new fan brush make for impeccable, effortless application. Finish is smooth and non-streaky, self-leveled and shiny even before applying Free & Clear, KBShimmer's new, 5 free, shiny, quick dry top coat.
Free & Clear leaves polishes smooth as glass and is the perfect way to seal in your manicure for a long lasting and chip resistant shine. The non-yellowing formula will dry hard and smudge free in minutes without shrinkage.
Enjoy…
**All swatches are done using liquid latex peel off base coat, glossy, QDTC and matte topcoat. Swatch photos are taken using artificial lights.**
Total Eclipse
A black creme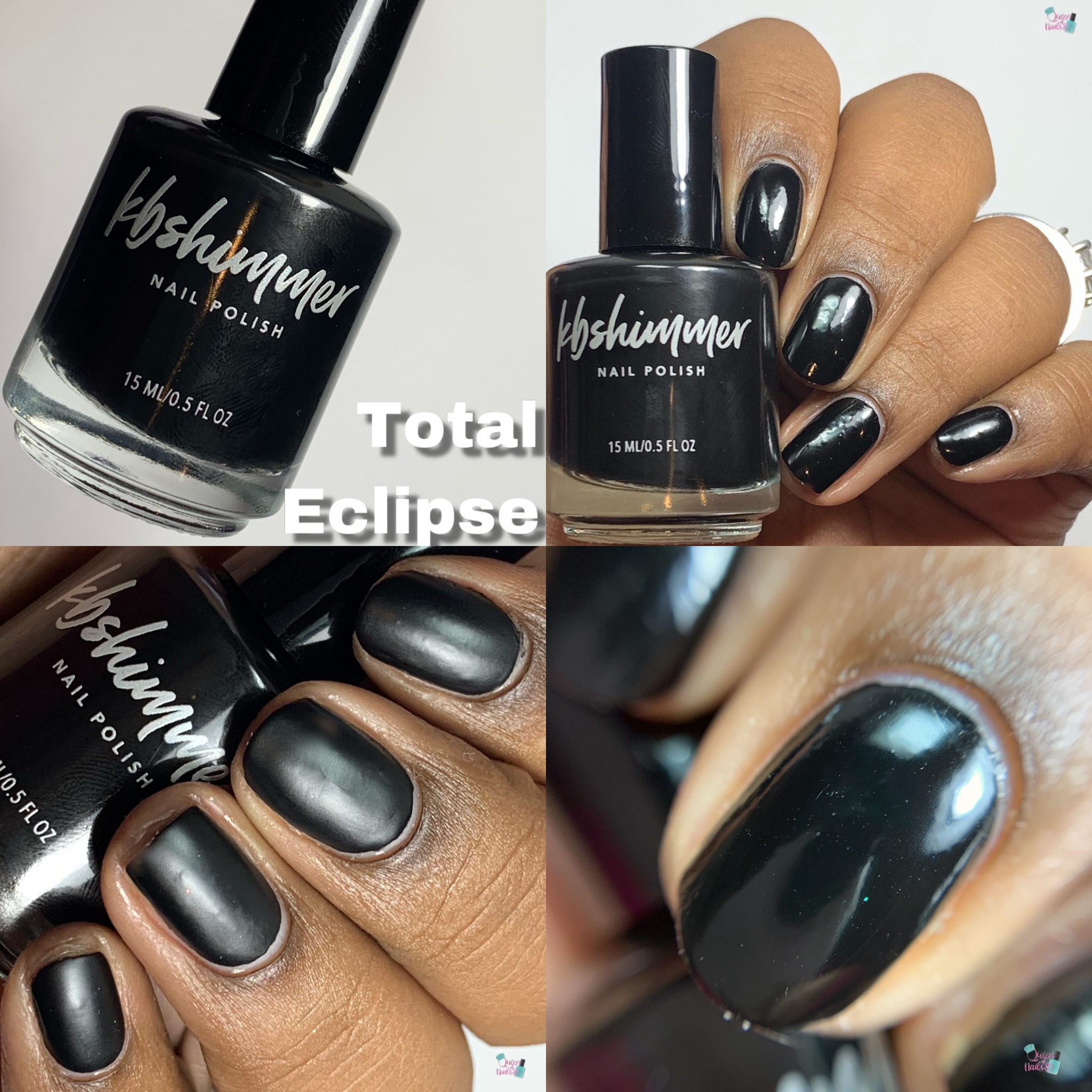 White Here, White Now
A white creme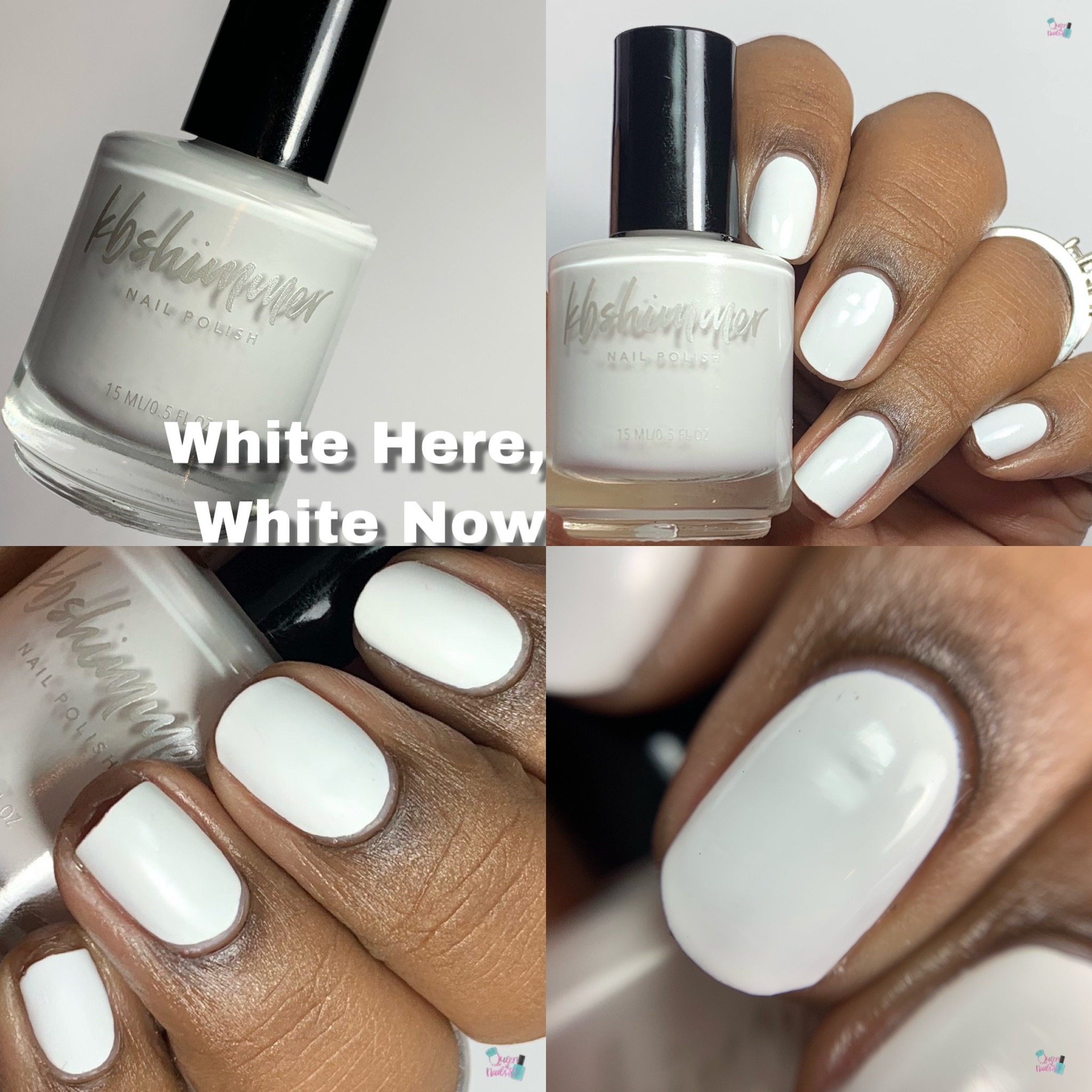 Free & Clear
A shiny, quick dry top coat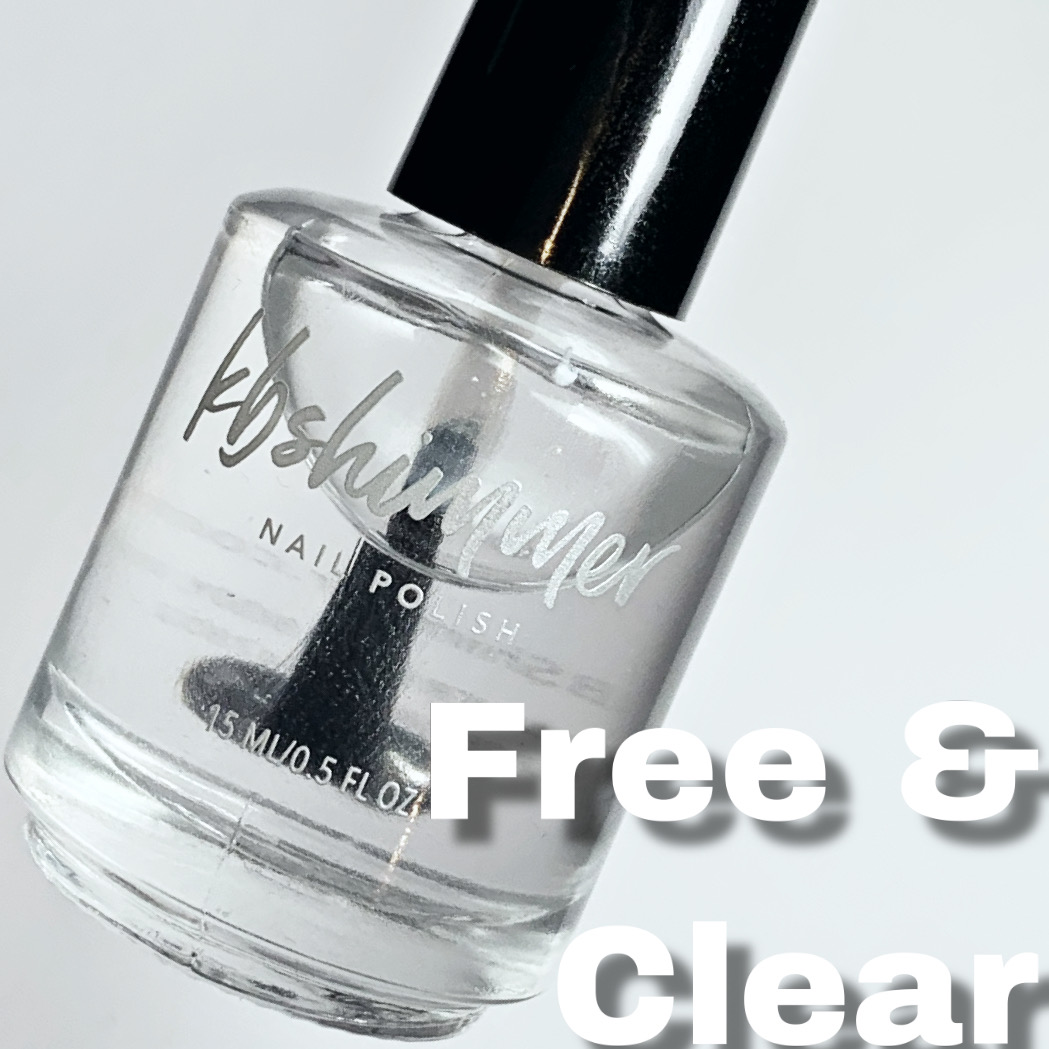 AND… They Stamp!!!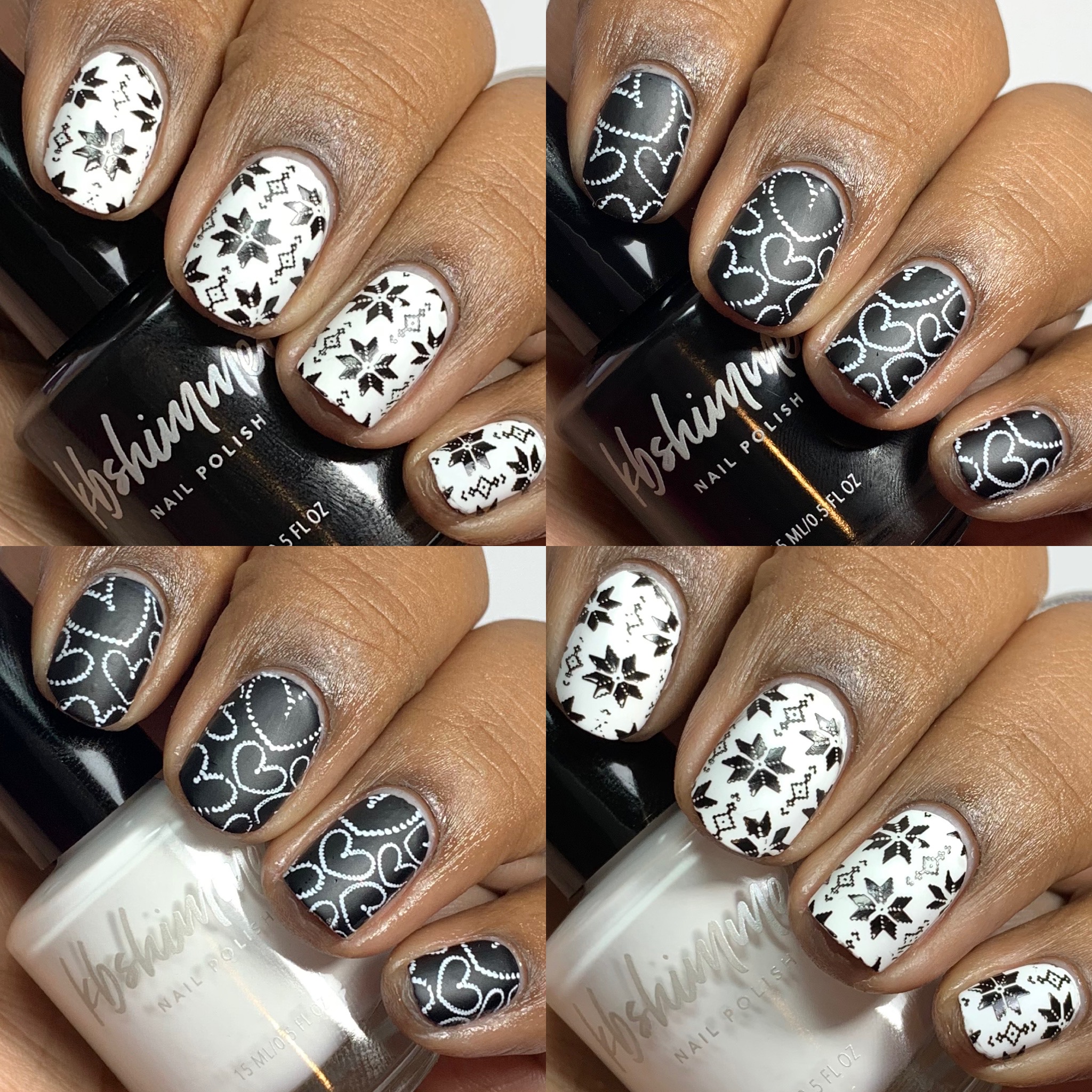 KBShimmer – One-Coat Black & White
Opacity: swatches shown in 1 coat
Price: $10 each, Free & Clear $6
Availability: TBA. Free & Clear available NOW!
KBShimmer
*Like, Comment and Subscribe*
Eat, Laugh, Polish, Repeat
Queen of Nails 83
💕