Hey Sugas!!! I bring you Tales from the Tower from AEngland available from Psyche Beau!
"London's castle. Mighty fortress. Royal palace. Infamous prison. Almost 1,000 years since its inception, the Tower of London, with its spellbinding history steeped in mystery and intrigue, still has the capacity to both fascinate and horrify."
Enjoy….
**All swatches are done using liquid latex peel off base coat, glossy QDTC and matte topcoat. Swatch photos are taken using artificial lights.**
Tower of London
A flaming grey gunmetal holo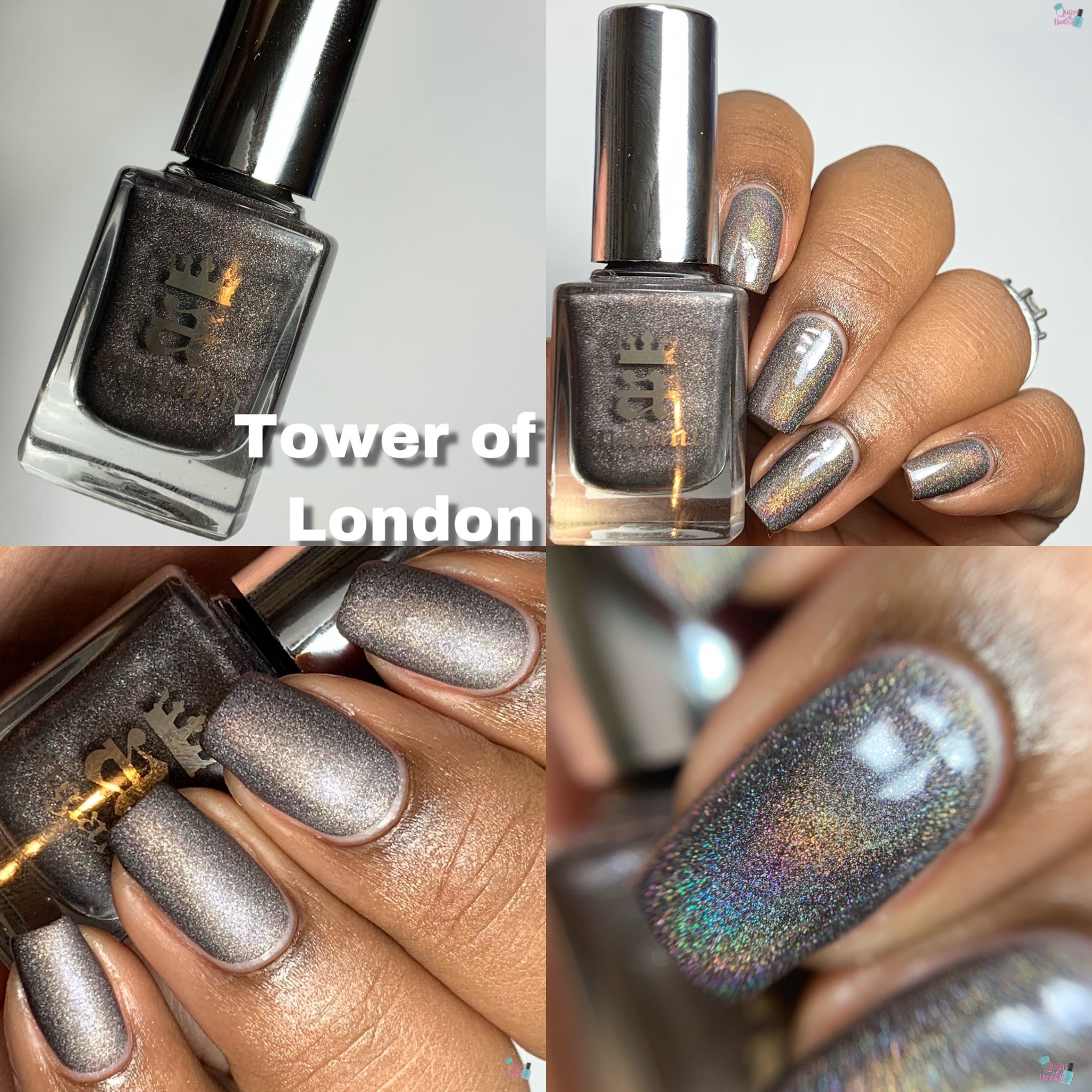 Crown Jewels
A rich royal burgundy holo with a fine golden lustre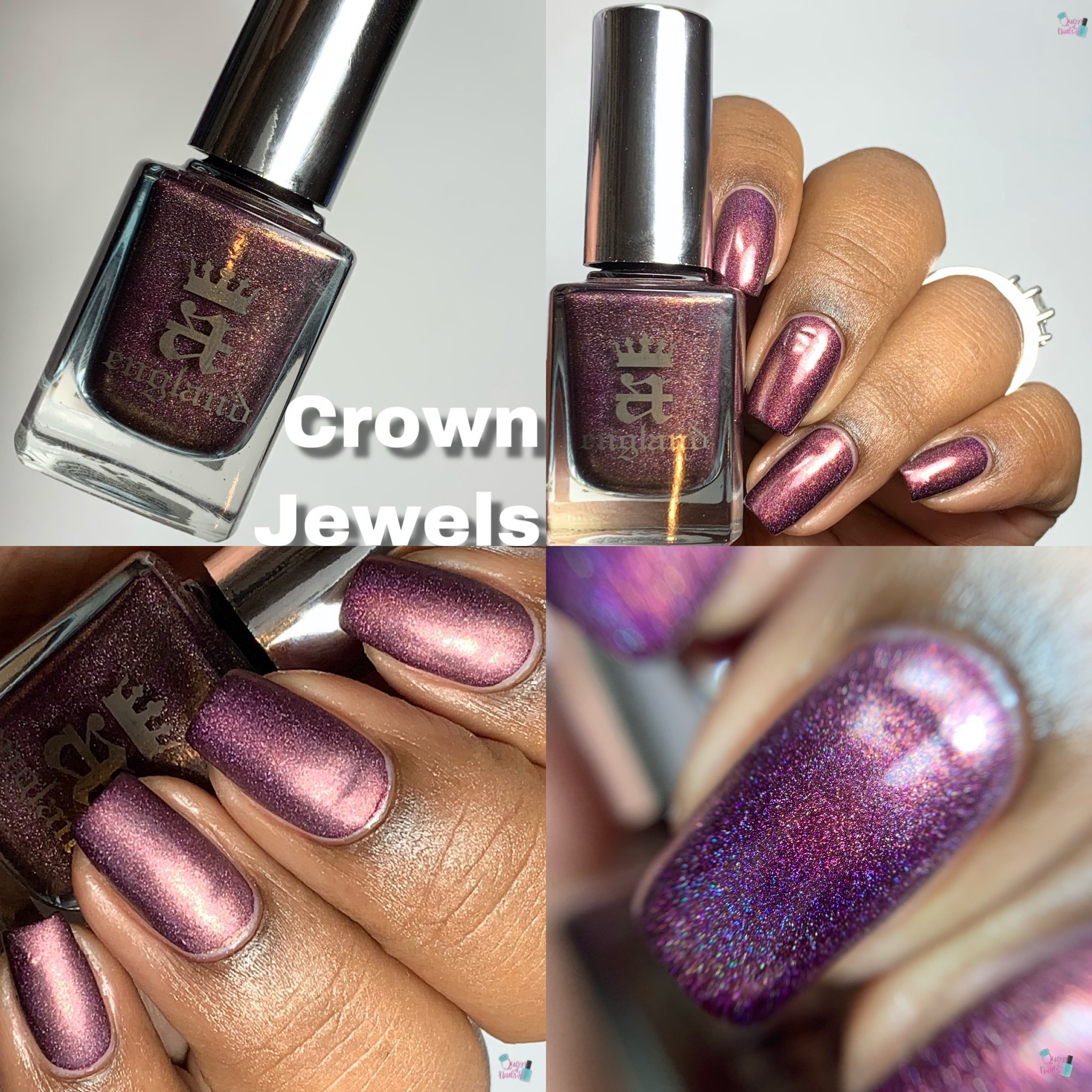 KOH-I-NOOR
A glistening gold toned holo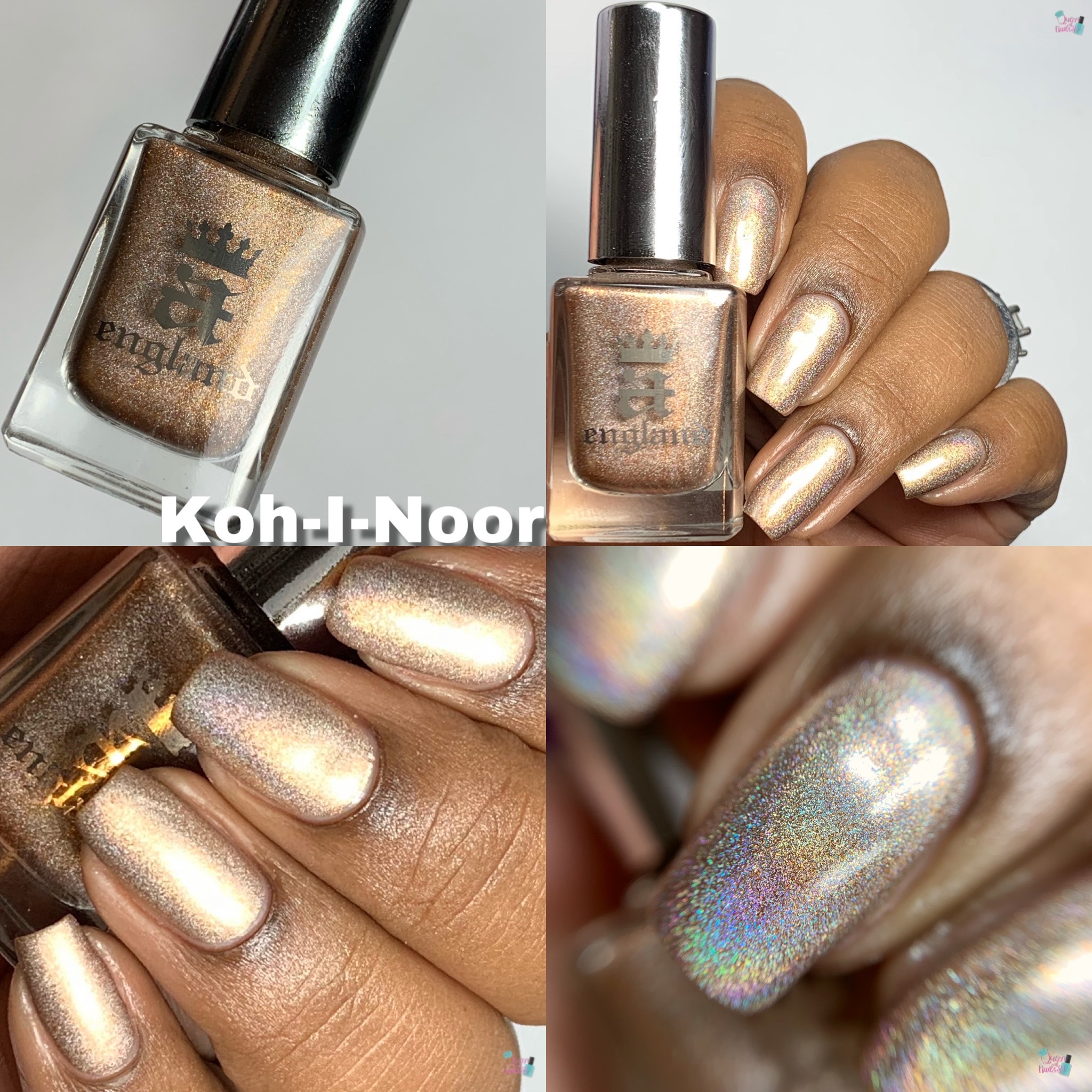 YEOMAN WARDER
A poppy red holo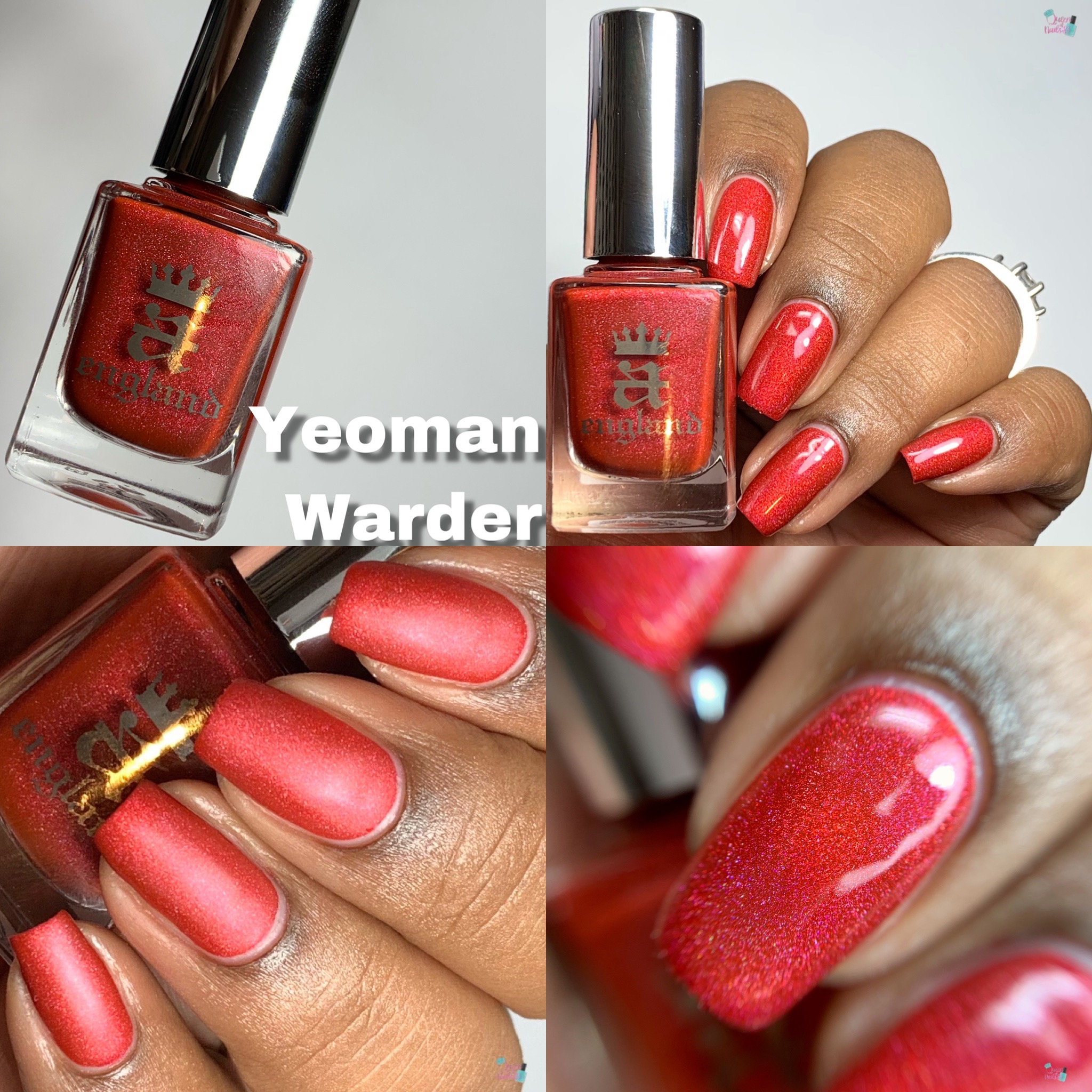 Ravenmaster
A deep bronze green with fine gold metallic specks.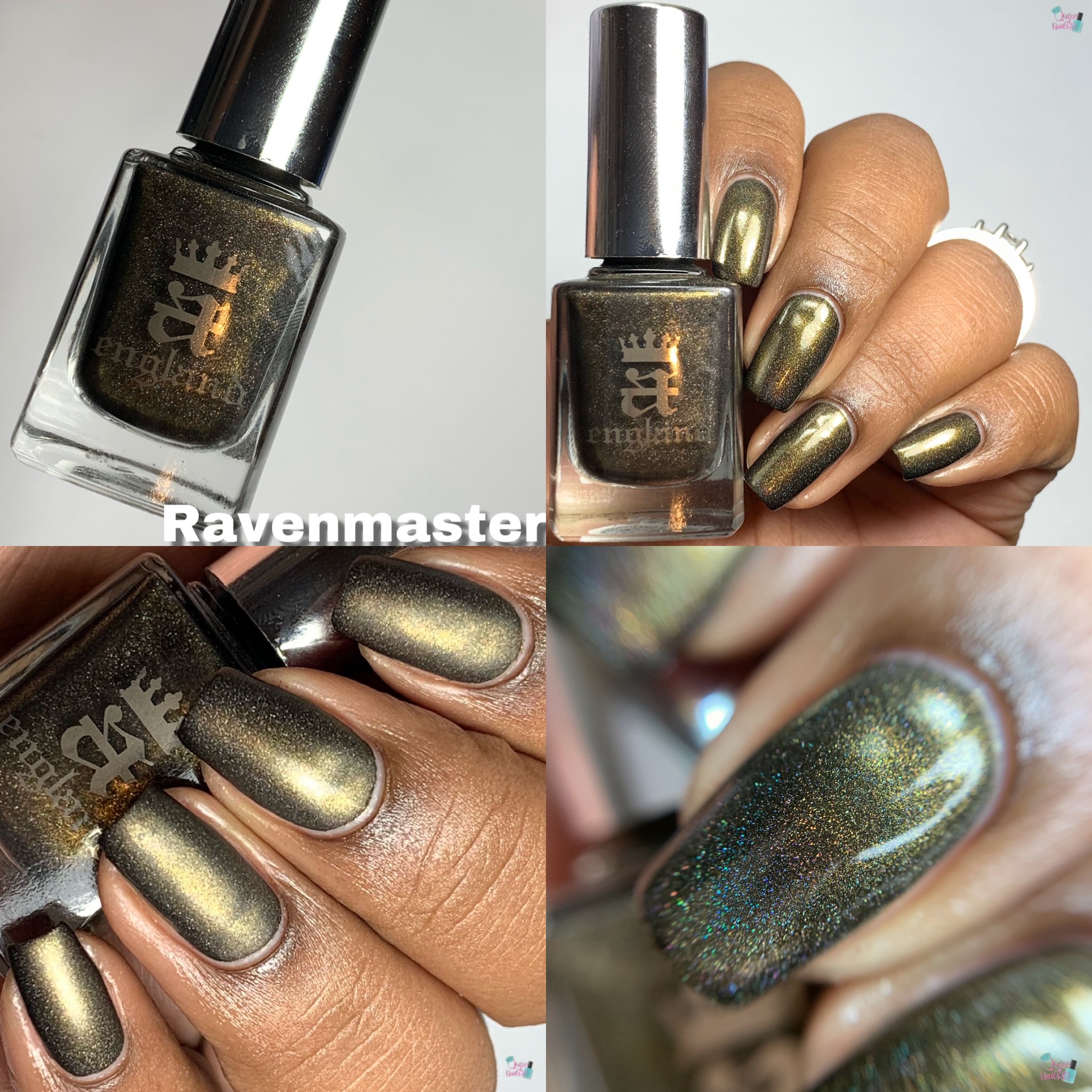 THE PRINCE IN THE TOWER
A velvety blue black holo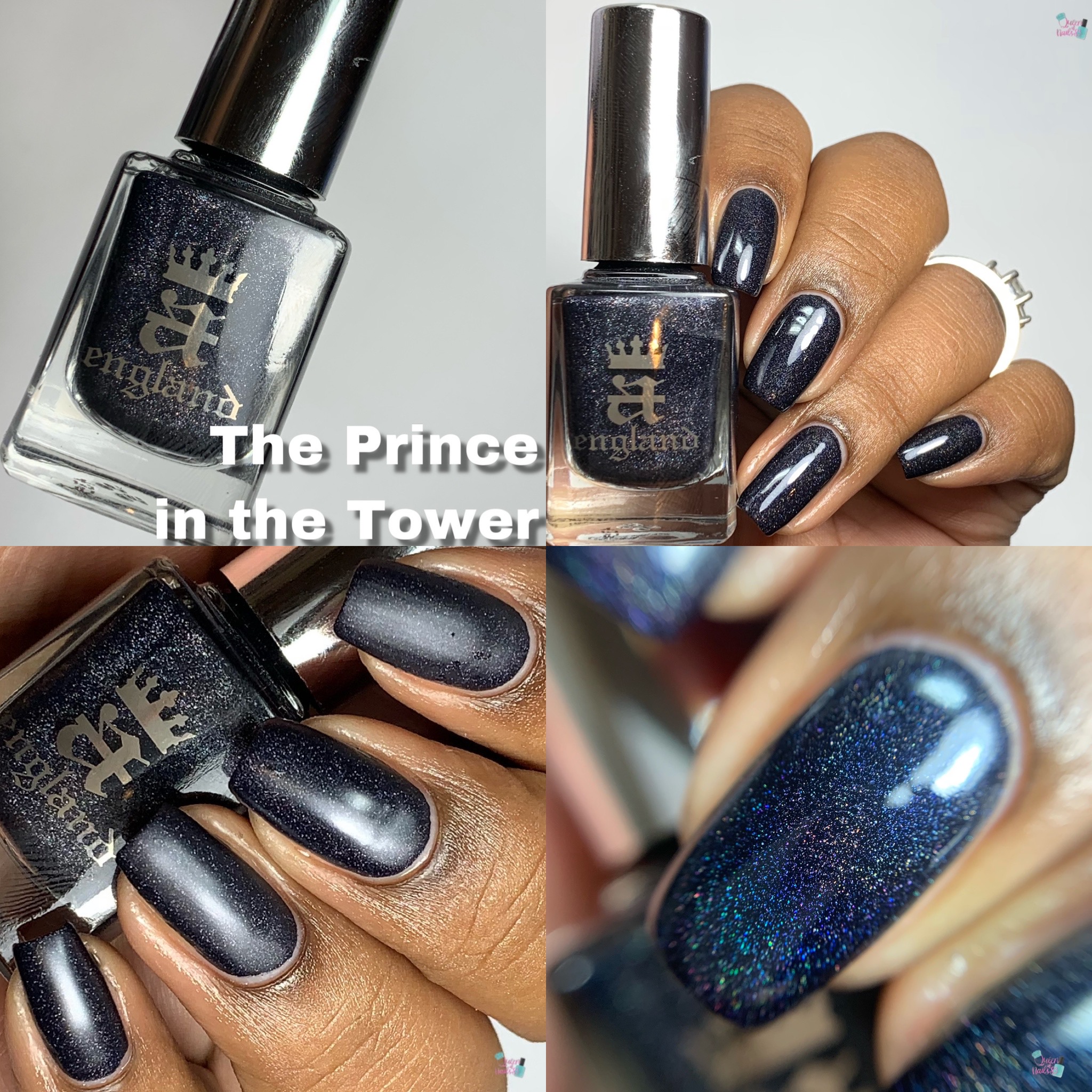 LADY JANE GREY
A muted lavender holo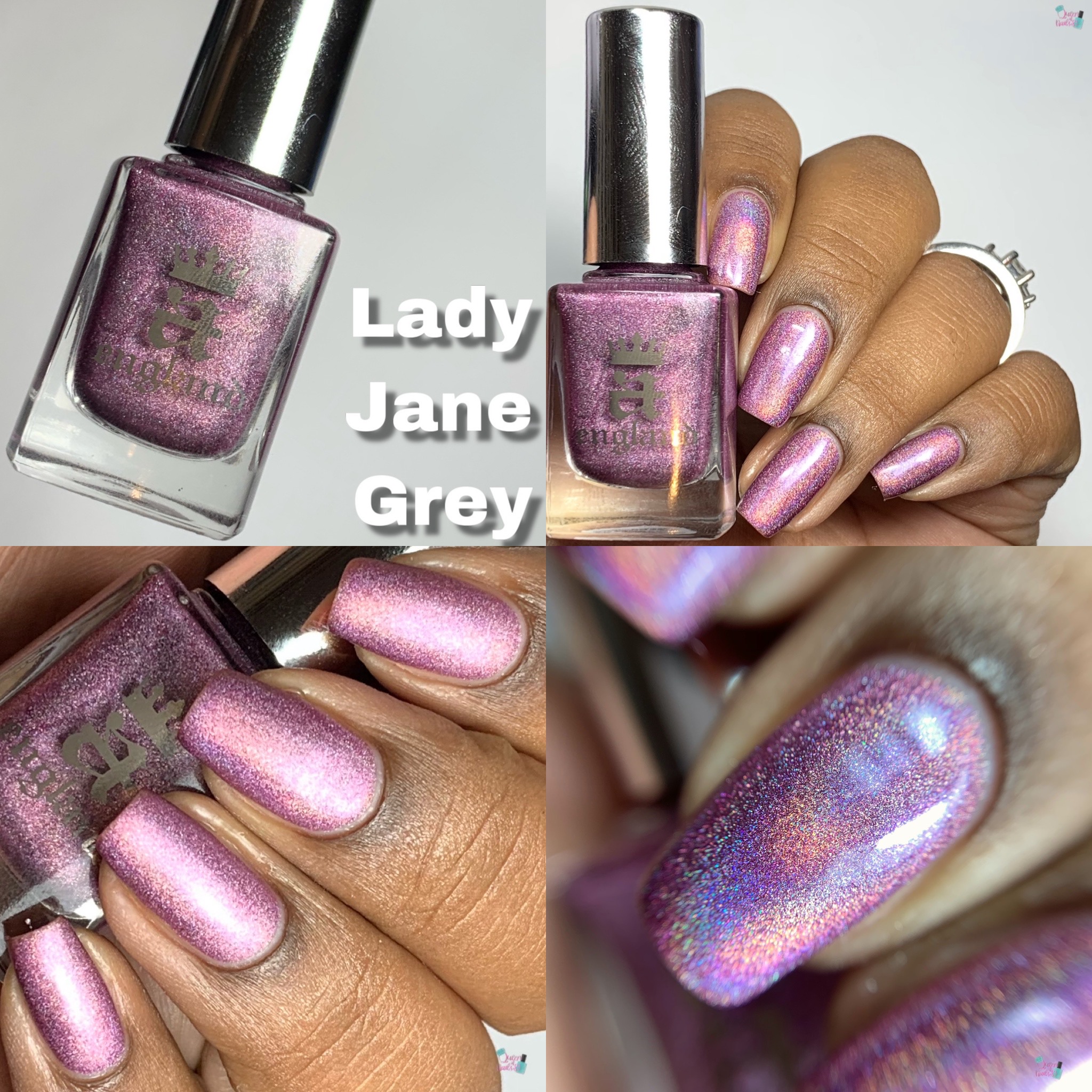 IF THE RAVENS LEAVE THE TOWER
A green-blue teal holo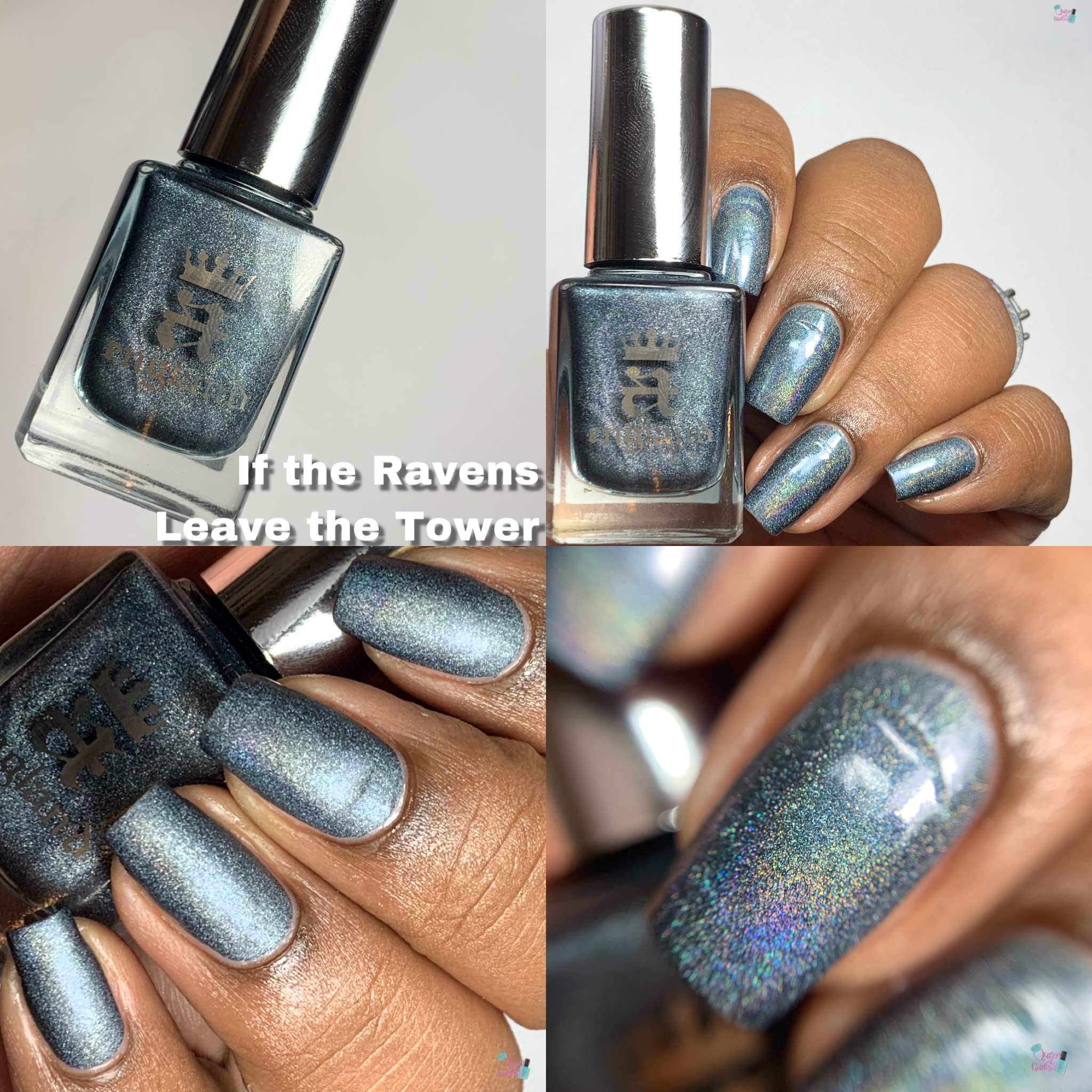 A-England – Tales from the Tower Collection
Overall: Jaw-dropping!! The whole collection is a MUST!!!
The Queens Choice: Yeoman Warder
Opacity: swatches shown in 2 thin coats
Price: $11.50
Availability: Current
Psyche's Beau
*Like, Comment and Subscribe*
Eat, Laugh, Polish, Repeat
Queen of Nails 83

💕