Hey Sugas!!!I just received THE BEST news! Let's just say… it's an early Christmas gift – and no I'M NOT PREGNANT!!! The outcome could change my future and that of my family forever and I am super excited. I'll have more details  and share the announcement in the weeks to come but I want to have all the info first. Just wish me luck…..
In other news, we had our first snow here in MD 😦 I can't say I'm happy but it would be nice to to have a white Christmas, it's been years since we had snow on Christmas Day. 
 In polish news, today I have the currently available 4 piece collection from A-England via stockist Psyche Beau. If you're looking for amazing holos, look no further! 
Enjoy….
**All swatches are done using liquid latex peel off base coat, glossy QDTC and matte topcoat. Swatch photos are taken using artificial lights.**
The Raven
A dim flaming jet black holo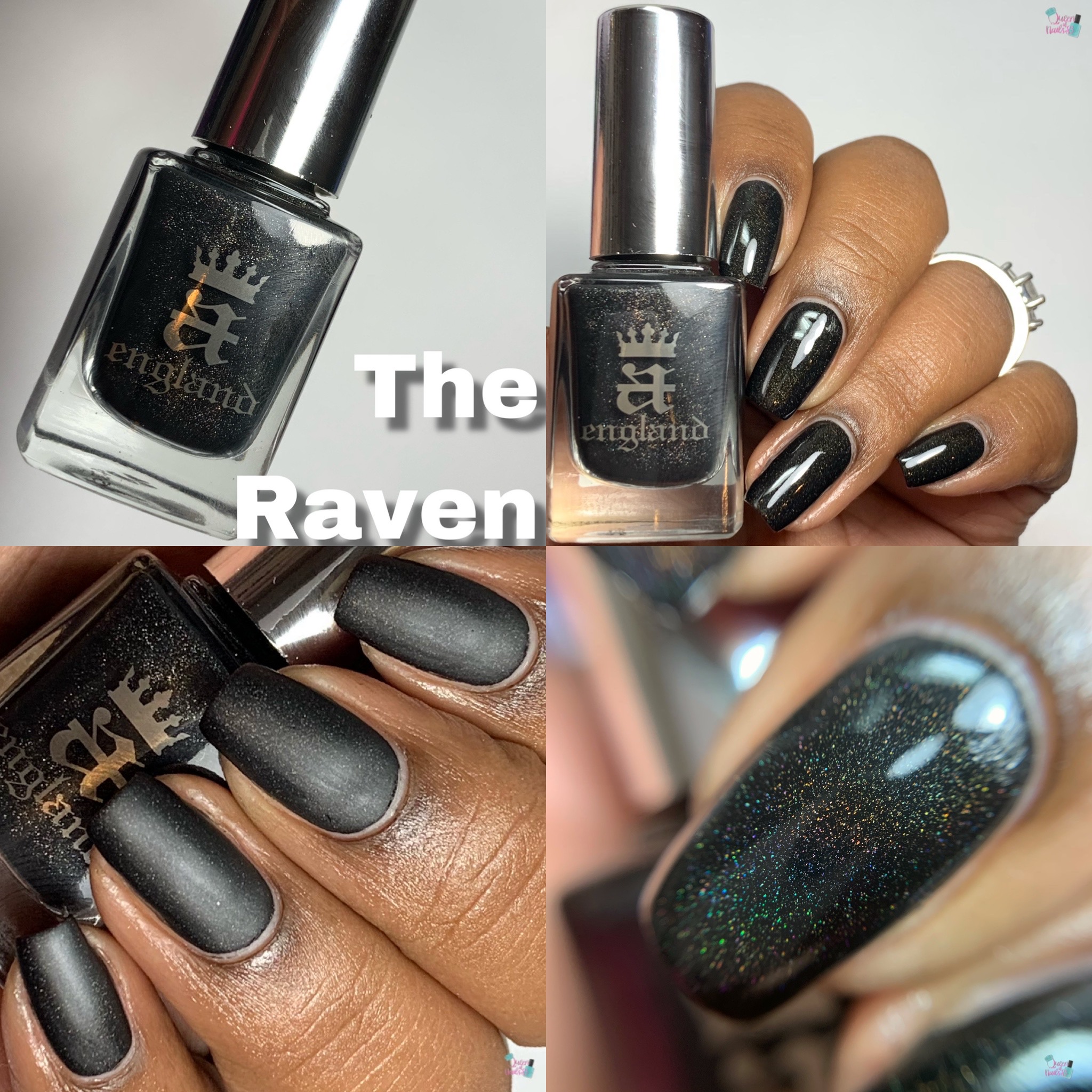 Pallas
 A flaming medium grey holo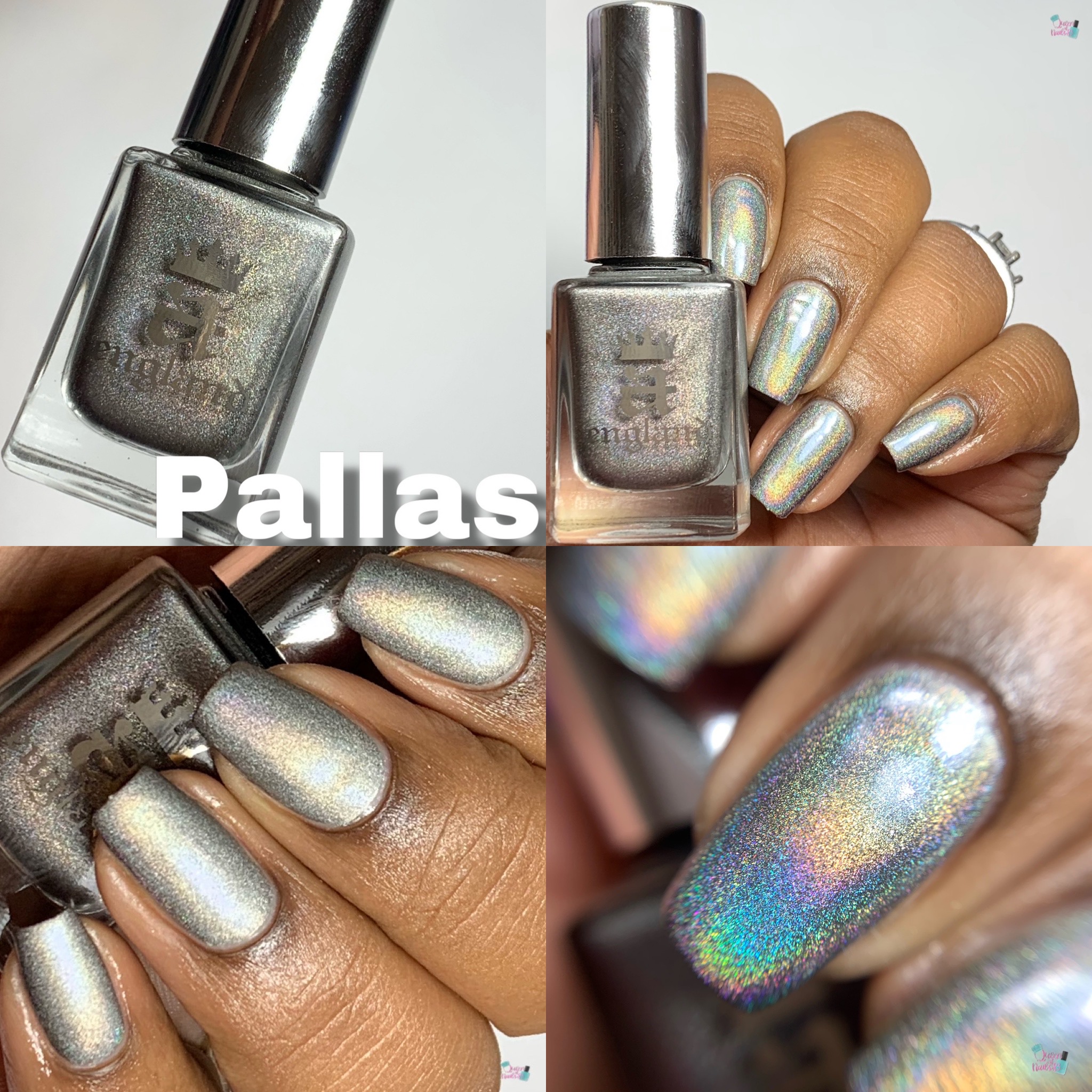 Lenore
A deep purple flaming holo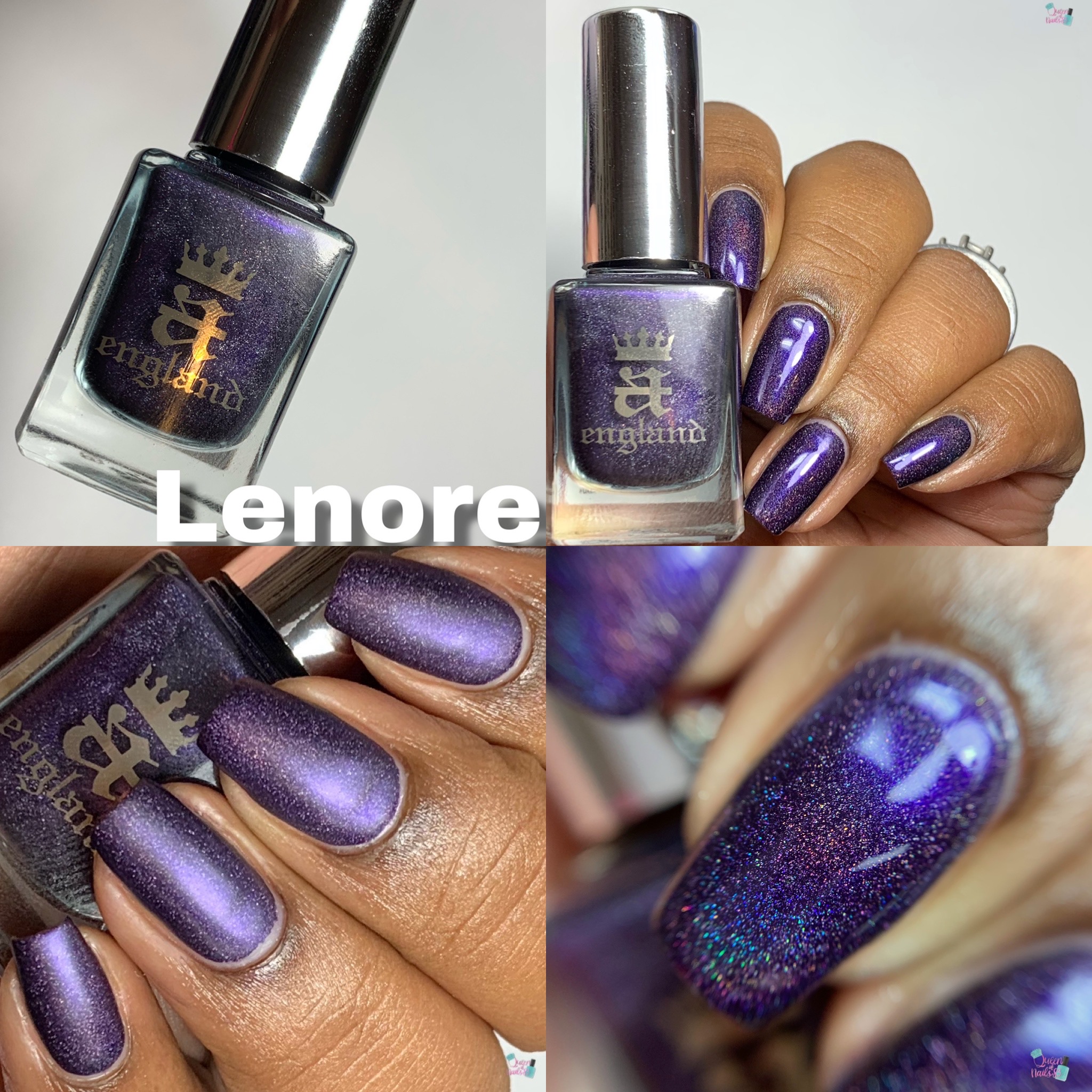 Nevermore
A flaming, vibrant ruby red holo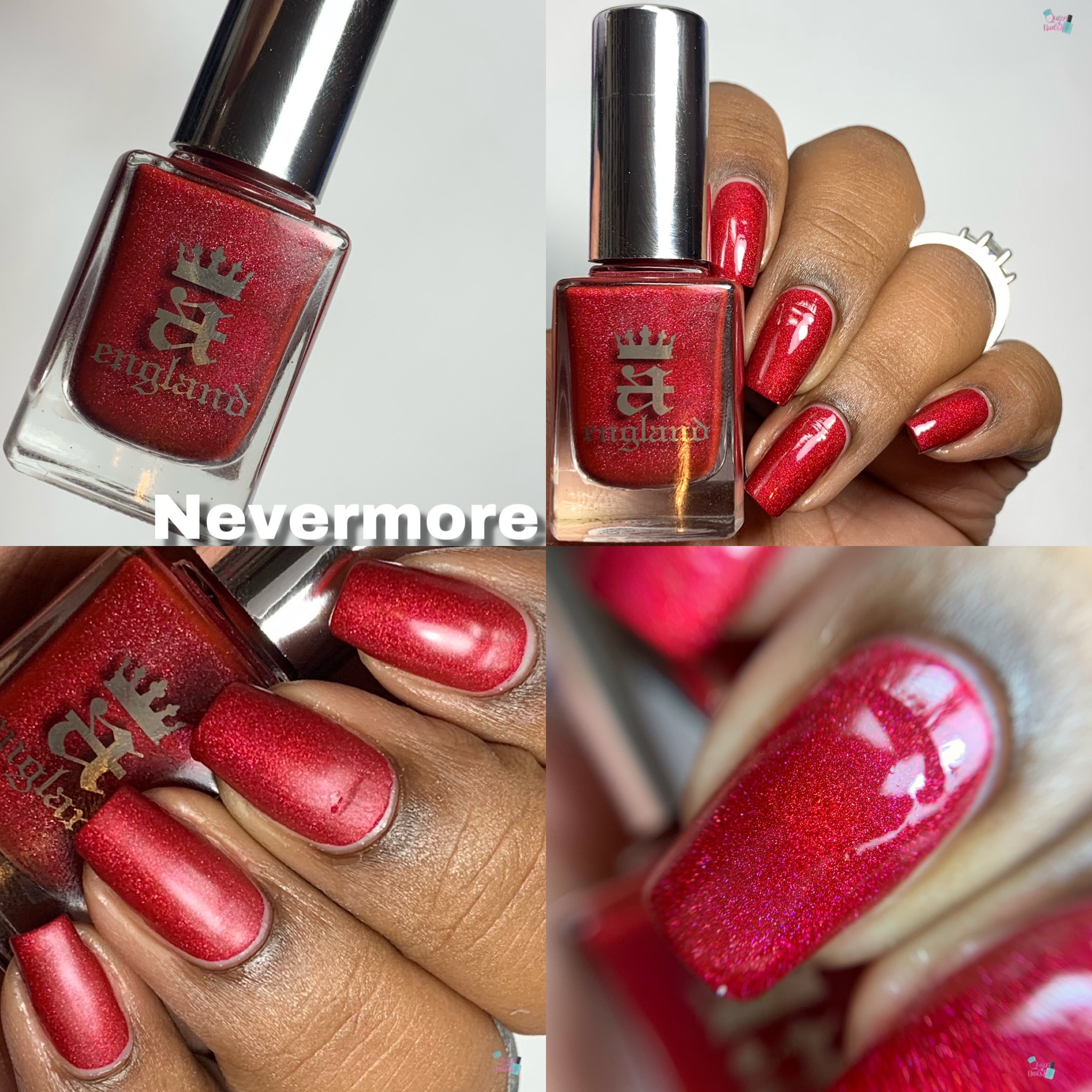 A-England – Poe's Tale Collection
Overall: I am totally at a loss for words. Poe's Tale Collection is absolutely flawless. The impeccable application and opacity is out of this world
The Queens Choice: So hard to choose buuuuttt…. NEVERMORE!
Opacity: swatches shown in 2 thin coats
Price: $11.50
Availability: Current
Psyche's Beau
*Like, Comment and Subscribe*
Eat, Laugh, Polish, Repeat
Queen of Nails 83

💕