Hey Sugas!!! I have 1 piece of advice

for you this holiday season…… 'in all thine shopping for others, be sure to shop for yourself!'
As we wrap up 2019, make sure to treat yourself to December HHC!! From December 14 thru 21st, fill your stocking with exclusive polishes, wax and soap from brands that you know and love!
Happy Holidays from the Queendom!
Enjoy… 
**All swatches are done using liquid latex peel off base coat, glossy, QDTC and Matte Topcoat. Swatch photos are taken using artificial lights.**
Bee's Knees Lacquer – Big Chill
Theme: Rick & Morty
Description: A muted teal with red to green shimmer and orange to green iridescent flakes
Price: $12 / Cap: NONE
Blush Lacquers – The Mathletes
Theme: Mean Girls
Description: A deep royal blue nail polish with varying sizes of gold flakes and small gold holographic glitters
Price: $11.25 / Cap: NONE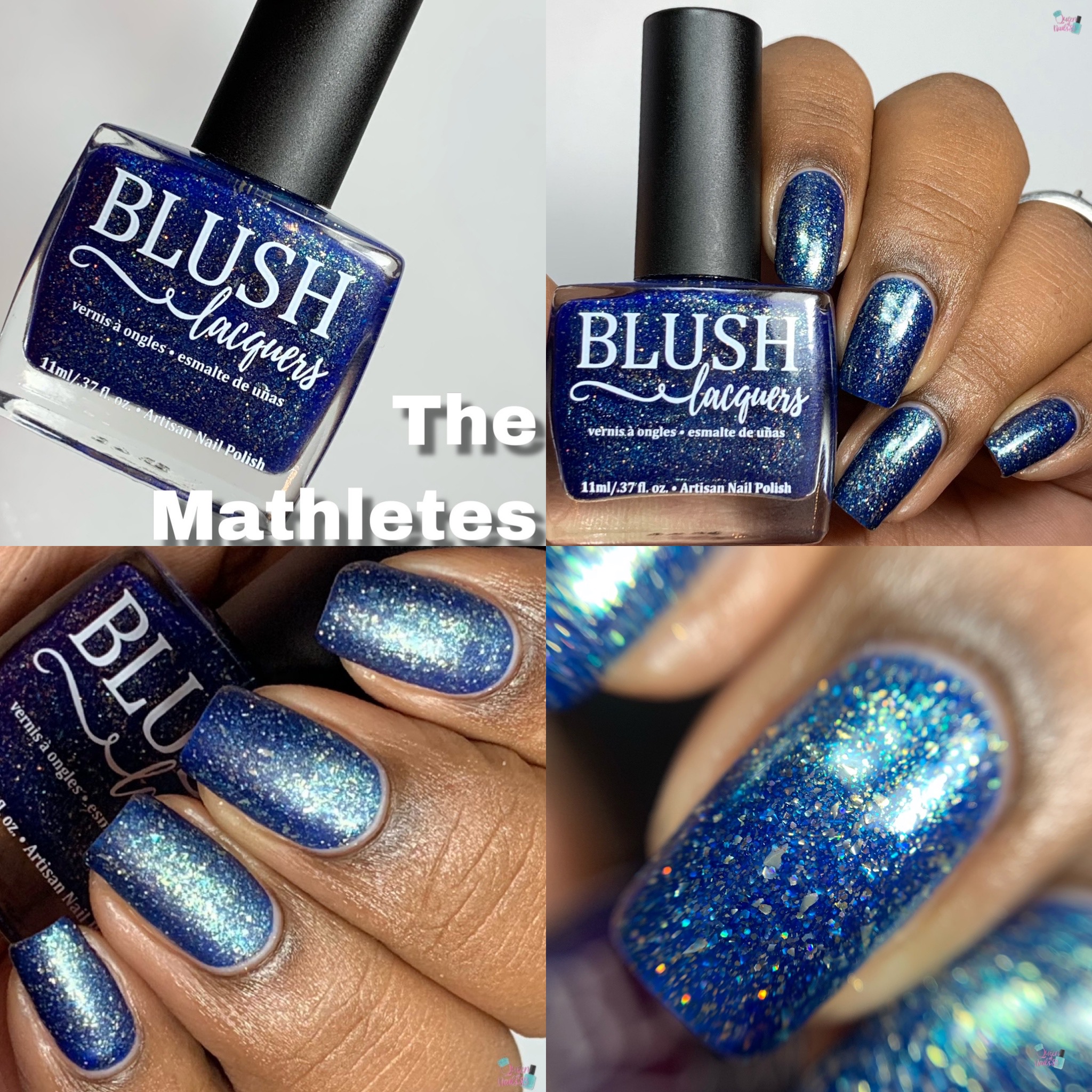 Chirality Nail Polish – A Man in the Couch
Theme: It's Always Sunny in Philadelphia
Description: A jet black polish filled with silver holo micro glitters.
Price: $11 / Cap: NONE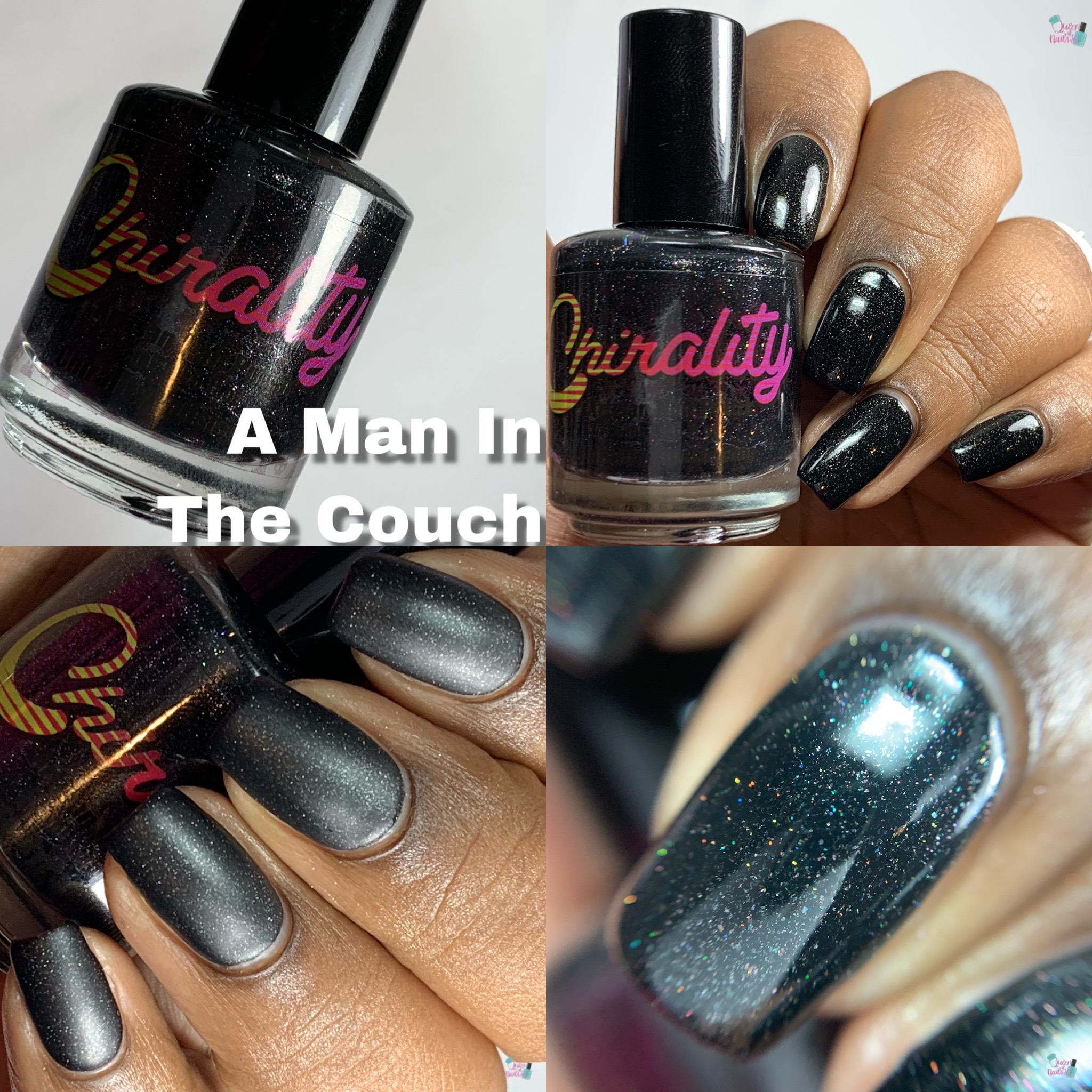 Colors by Llarowe – Hammer To Fall
Theme: Queen
Description: A taupe base multi chrome that shifts taupe to hot pink to green to gold with scattered holo
Price: $11 / Cap: 200 bottles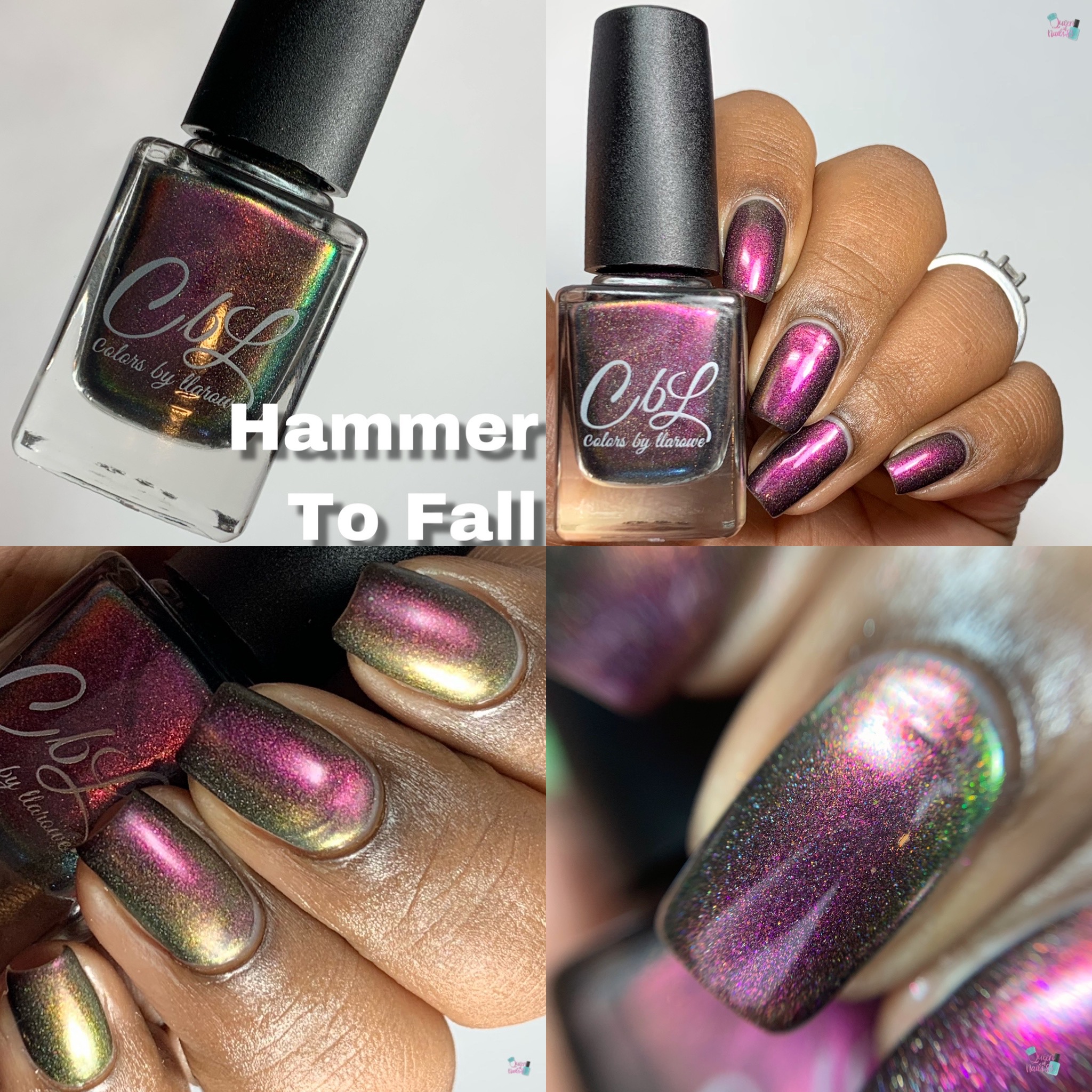 DRK Nails – The King
Theme: Chronicles of Narnia
Description: A mix of multichrome iridescent flakies in a black jelly base
Price: $10.90 / Cap: 100 bottles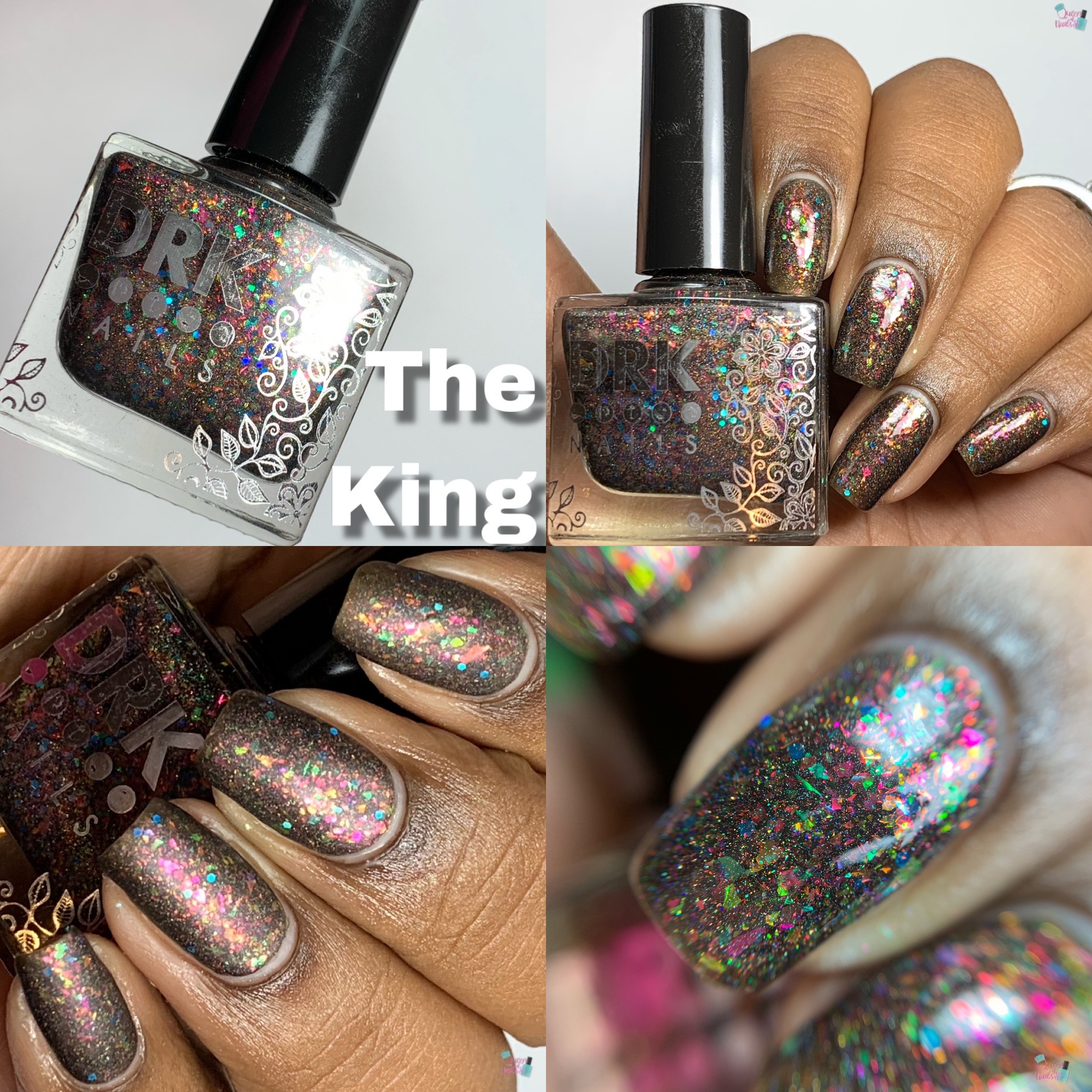 Ethereal Lacquer – Venus
Theme: Planets
Description: A soft shimmering greyed periwinkle with a strong peach
y shimmer and scattered holo
Price: $12.50 / Cap: NONE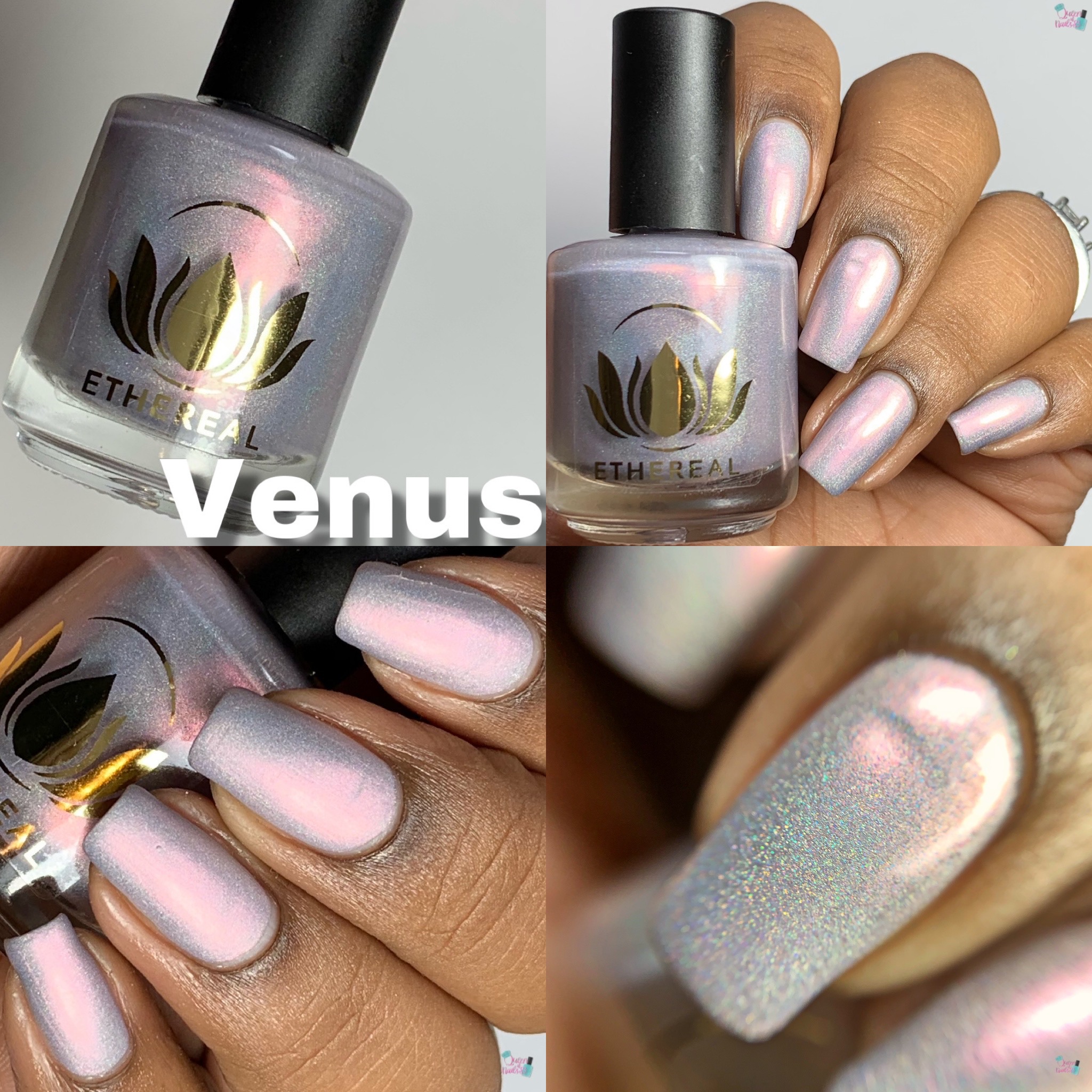 Femme Fatale Cosmetics – Desperation
Theme: Stephen King
Description: A smoky redwood purple base with a bright chartreuse glow, and array of silver holographic flecks, flakes and micro glitters
Price: $14 / Cap: 75 bottles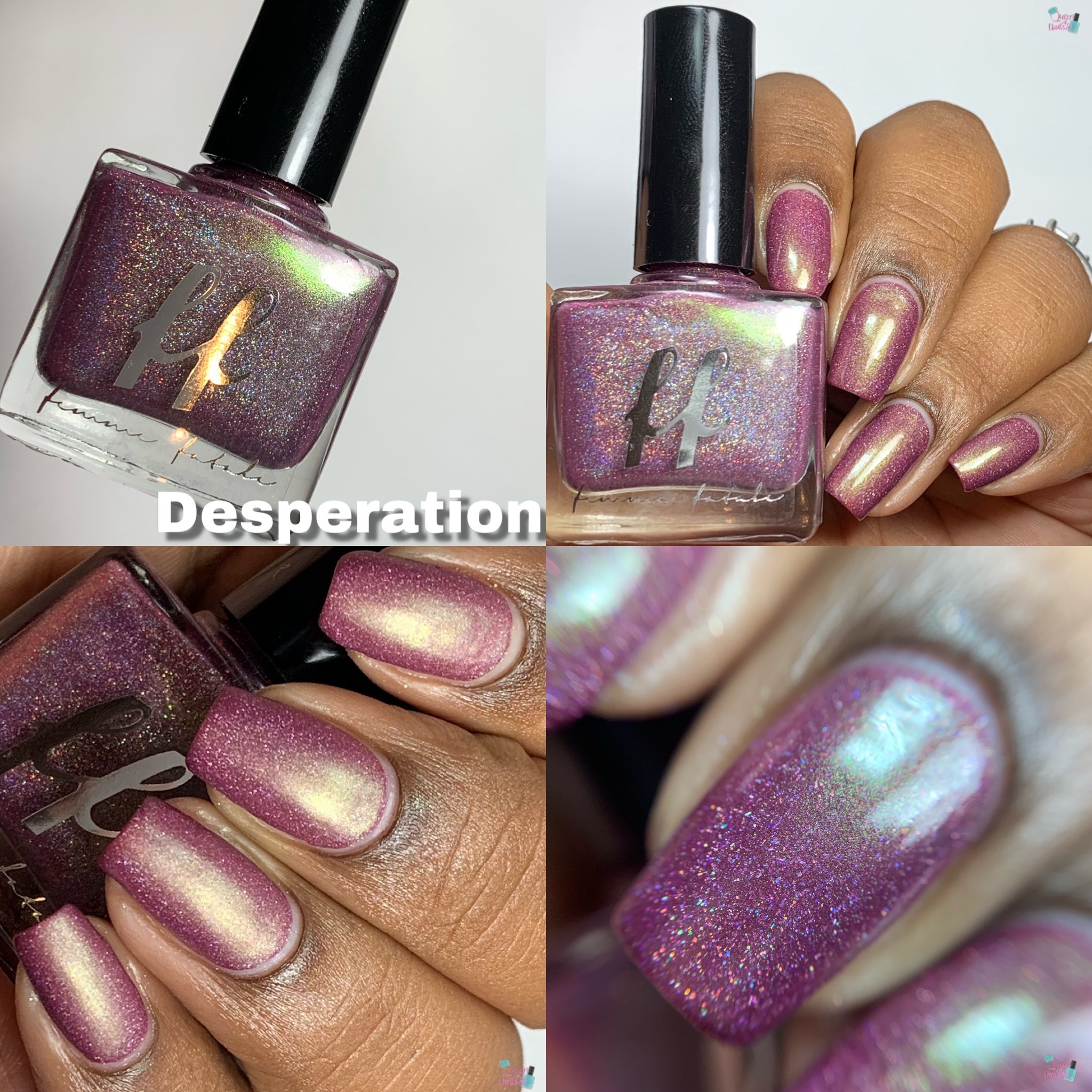 Great Lakes Lacquer – The Exiled Prince
Theme: Avatar: The Last Airbender
Description: A darkened fire red overflowing with an orange to gold to green shifting iridescent flake.
Price: $13 / Cap: NONE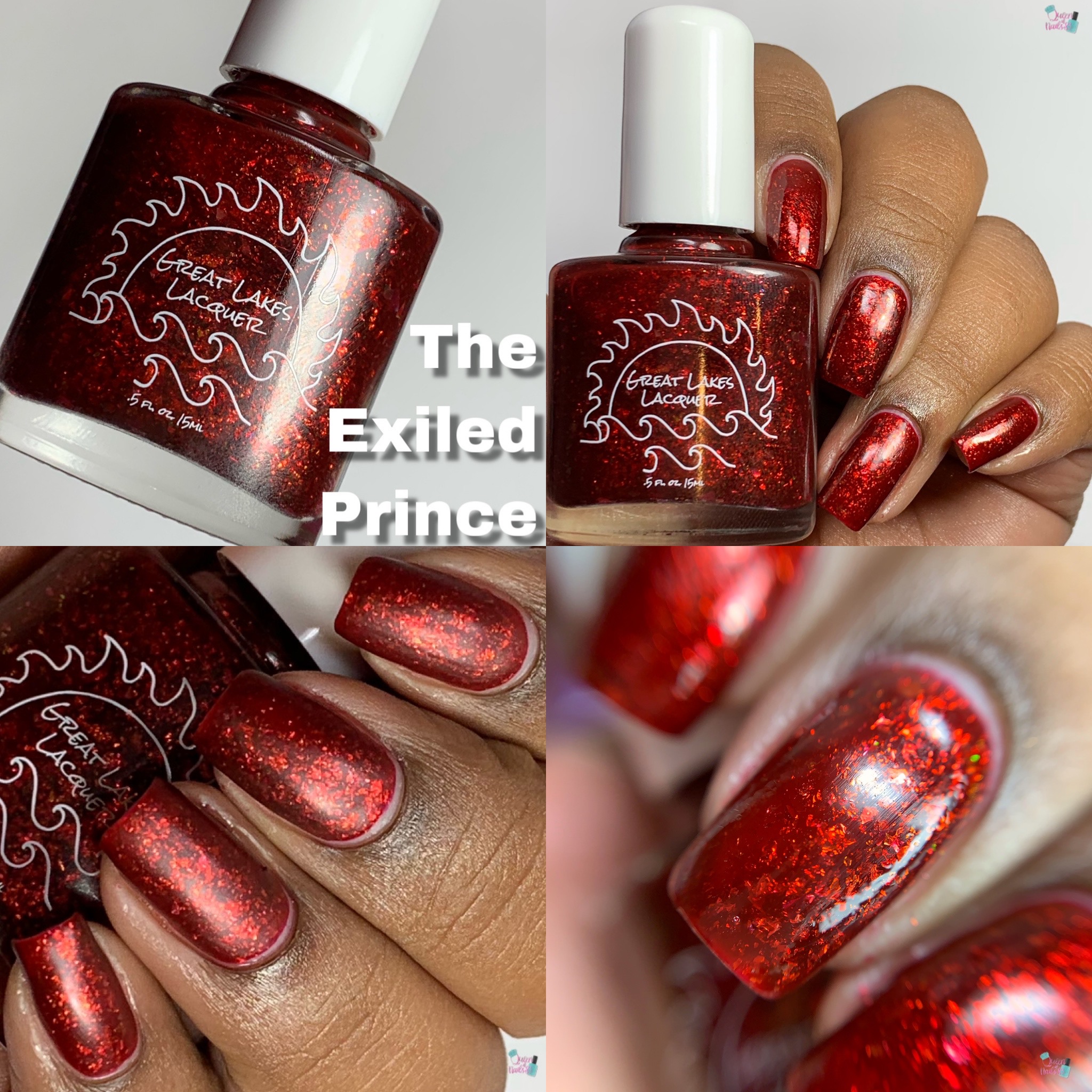 Heather's Hues – I'm A Black Belt in Gift Wrapping
Theme: The Office
Description: A chocolate crelly filled with copper and gold holo microglitters, gold microshreds, and multichrome flakes in a mix of colors including copper, gold, green, red, pink, and blue
Price: $12 / Cap: NONE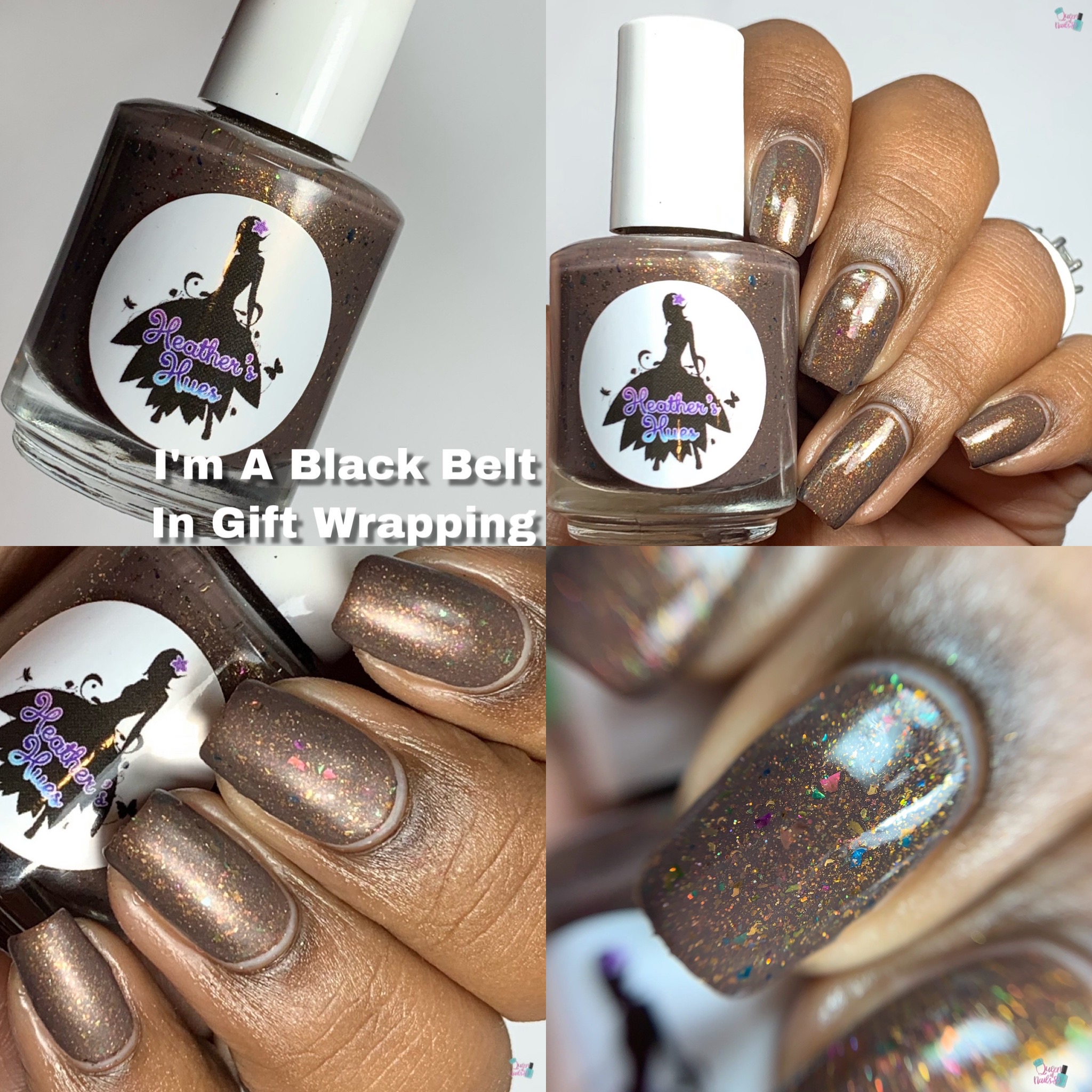 Kathleen & Co. Cosmetics – From Dawn to Dusk (T)
Theme: Nature
Description: A blue-purple thermal with aurora shimmer and holo.
Price: $12.50 / Cap: 75 bottles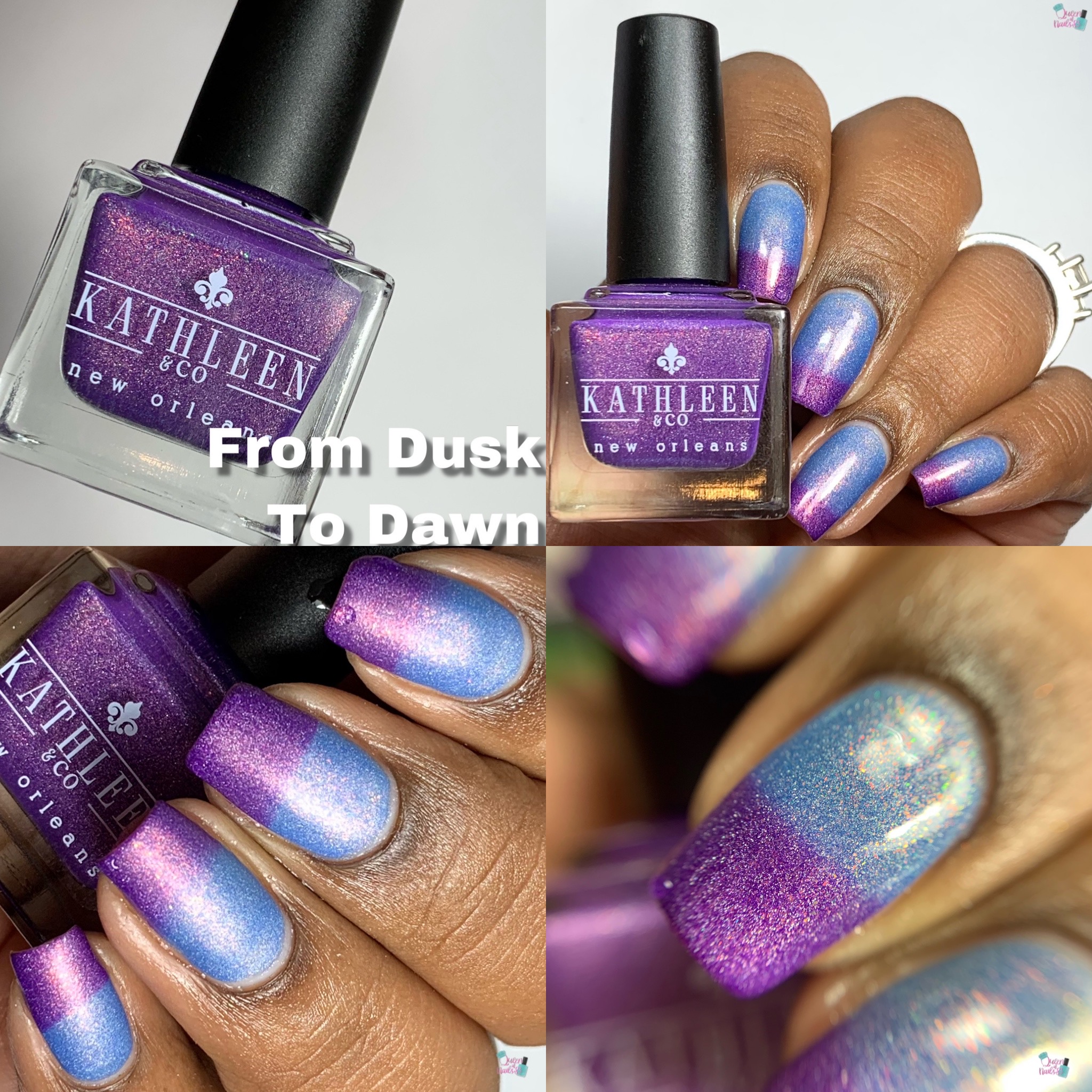 Lilypad Lacquers – I Will Name Him George
Theme: The Looney Tunes
Description: A white crelly with blue/green shimmer and blue/green multichrome flakes.
Price: $14 / Cap: NONE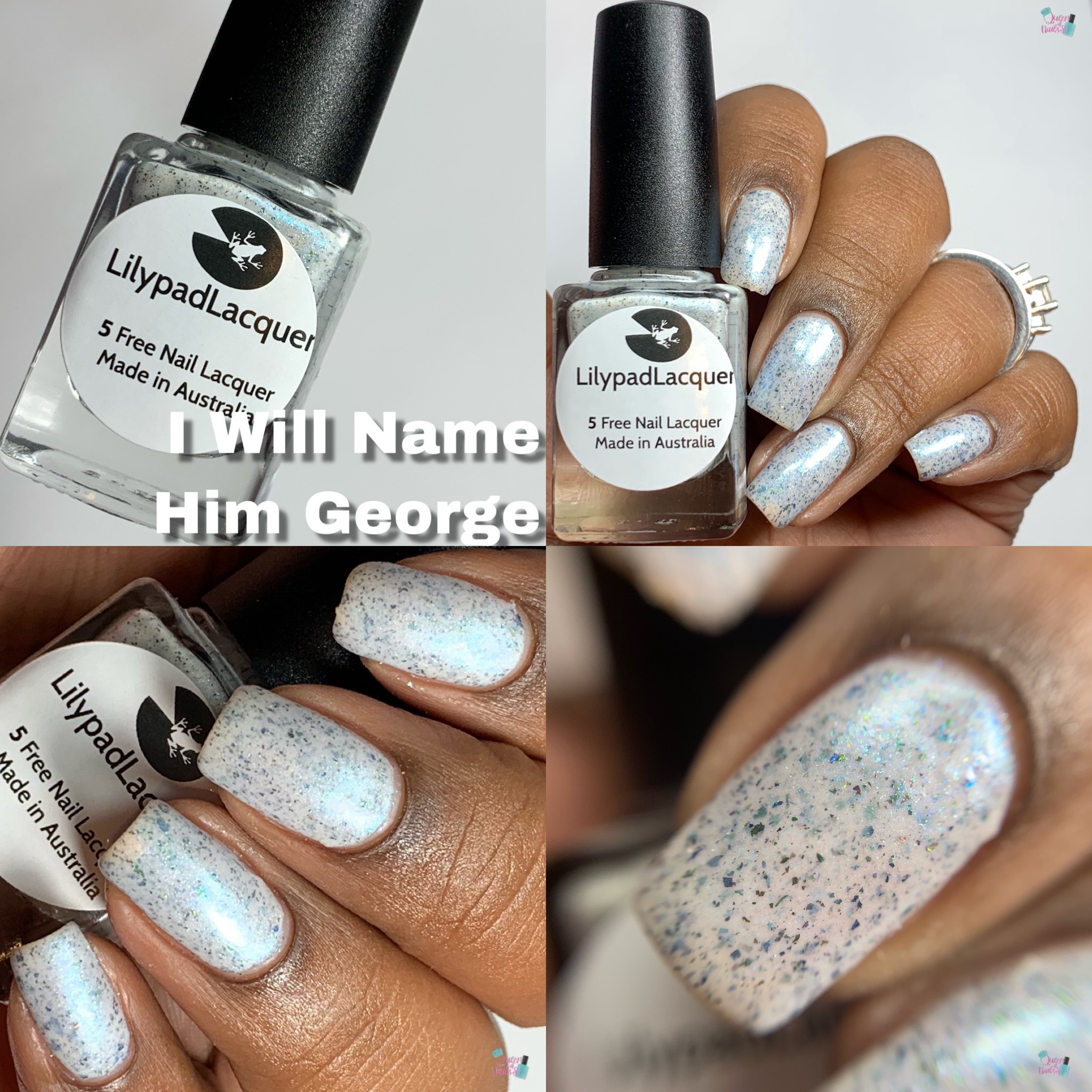 LynB Designs – Beef Jerky in a Ball Gown
Description: A creamy taupe crelly base with intense purple shimmer, holo flakies, and blue to purple to pink to gold shifting UCC flakies
Price: $13 / Cap: 90 bottles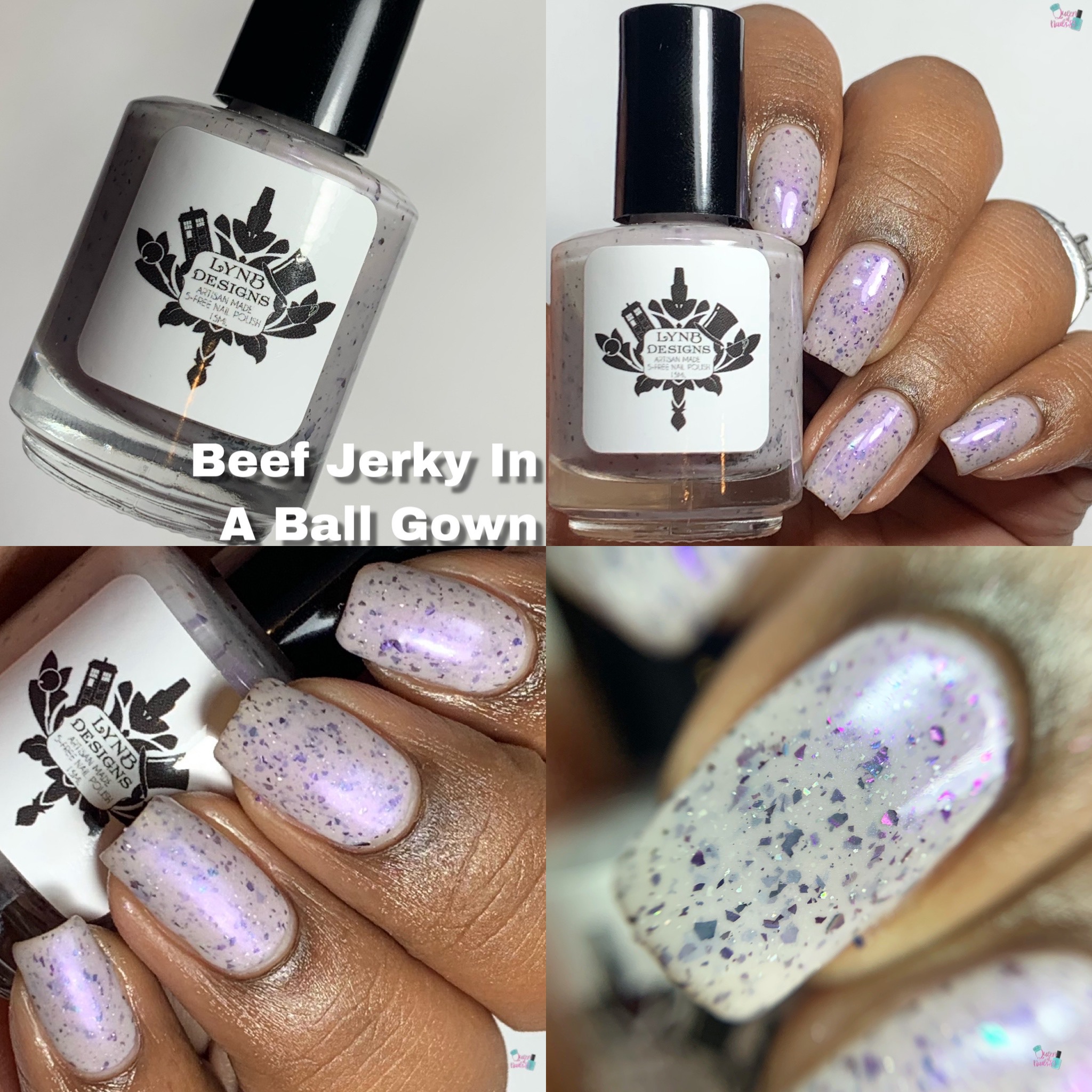 Moo Moo Signature – Terror  Bird! Run!
Theme: Primeval
Description: A dusty taupe with pink to gold to green multichrome, pink to gold shifty tiny flakies and purple tiny flakies
Price: $13.50 / Cap: 100 bottles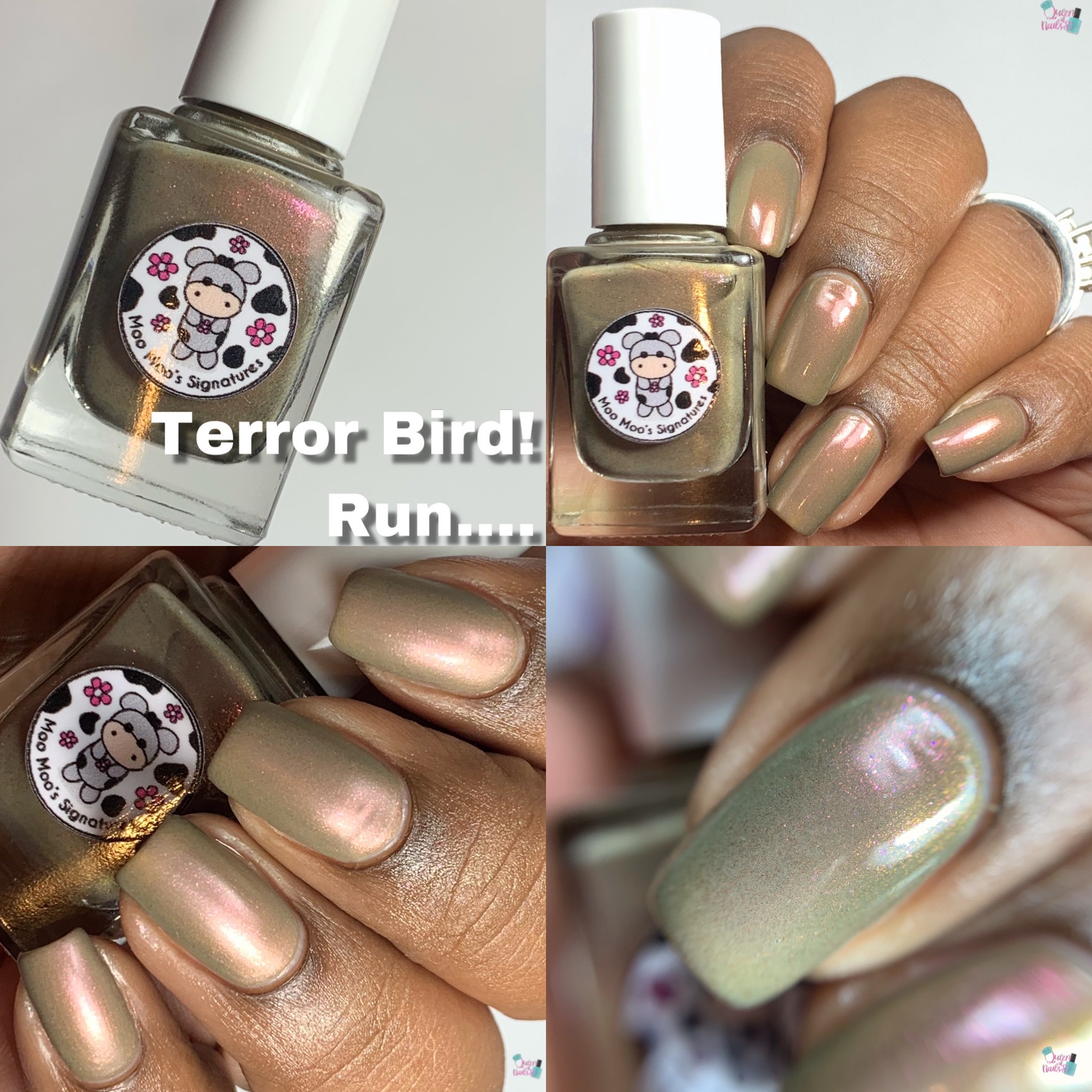 Necessary Evil Polish – Bloomin'
Theme: Under the Microscope
Description: A vibrant raspberry pink with a lil of a blue-ish shimmer and scattered holo
Price: $11.50 / Cap: 75 bottles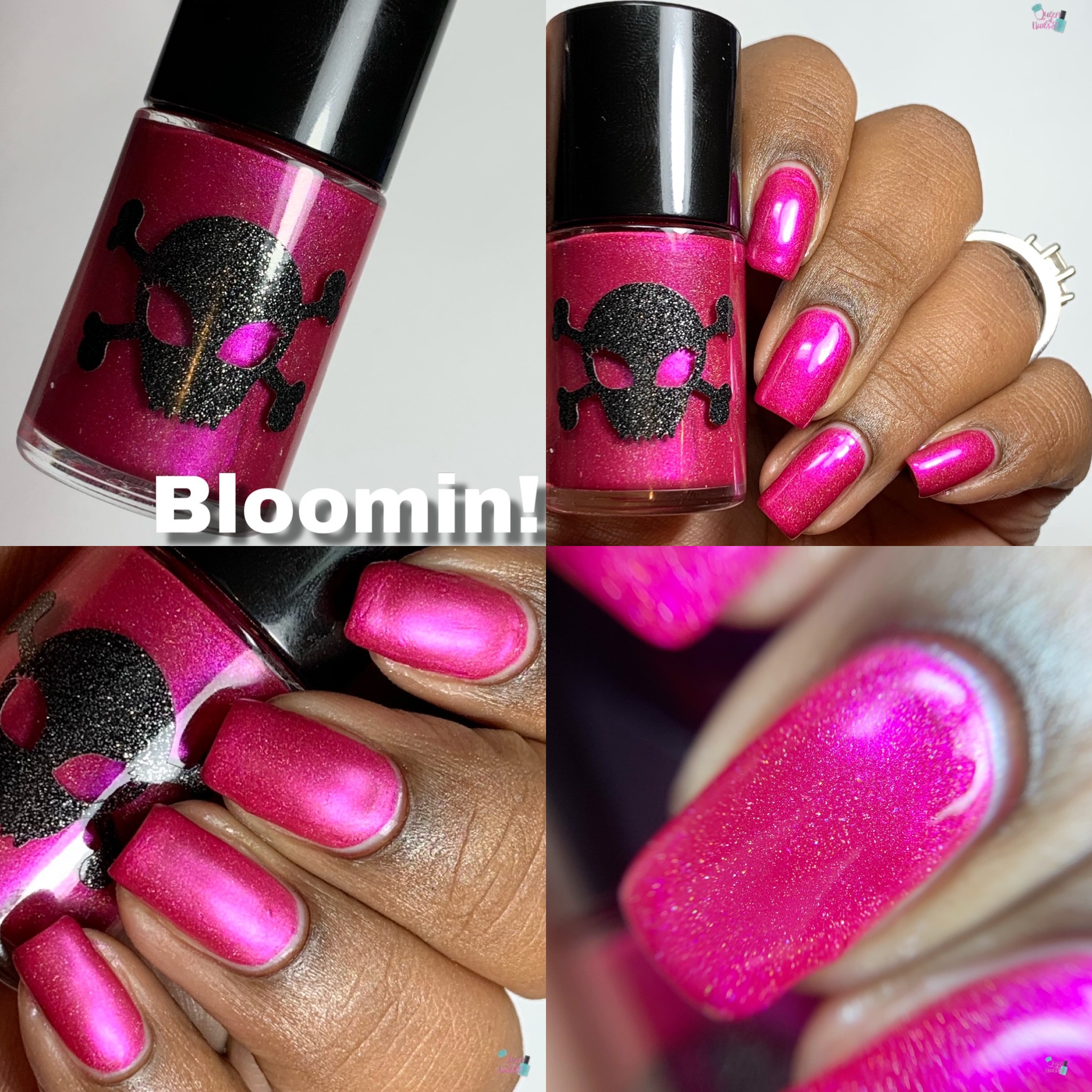 Rogue Lacquer – Kelpie
Theme: Fantastic Beasts
Description: A green leaning aqua with scattered holo and blue shimmer
Price: $12.50 / Cap: 150 bottles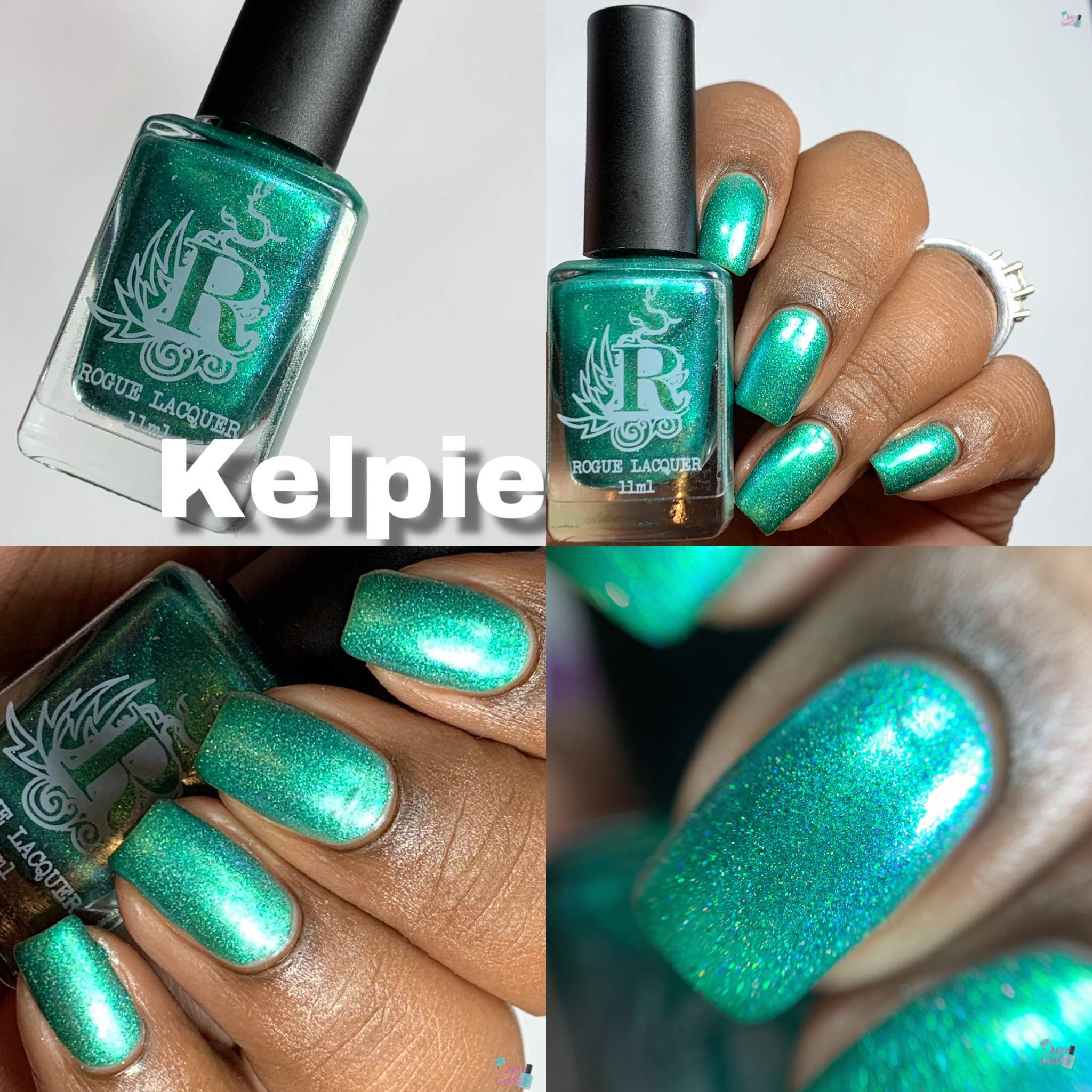 Turtle Tootsie Polish – Who Knew?
Theme: Pink
Description: A silvery brown holo polish with purple to red ucc flakies and pink shimmer.
Price: $11.50 / Cap: 100 bottles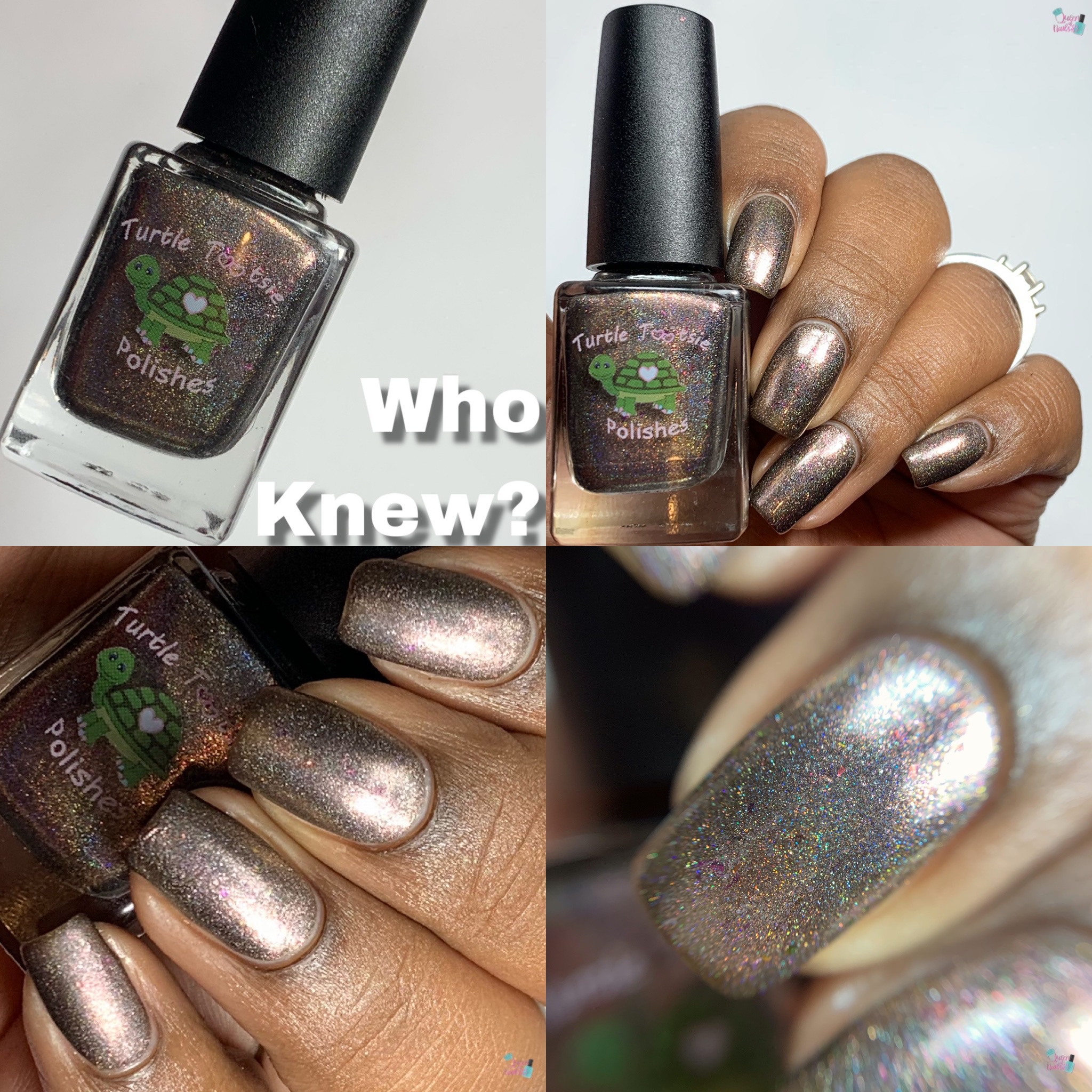 Under A Hula Moon – Center Perk
Theme: Friends
Description: Notes of coffee, nuts, and a little bit of sweetness just like any coffee shop should.
Price: $4.50 / Cap: NONE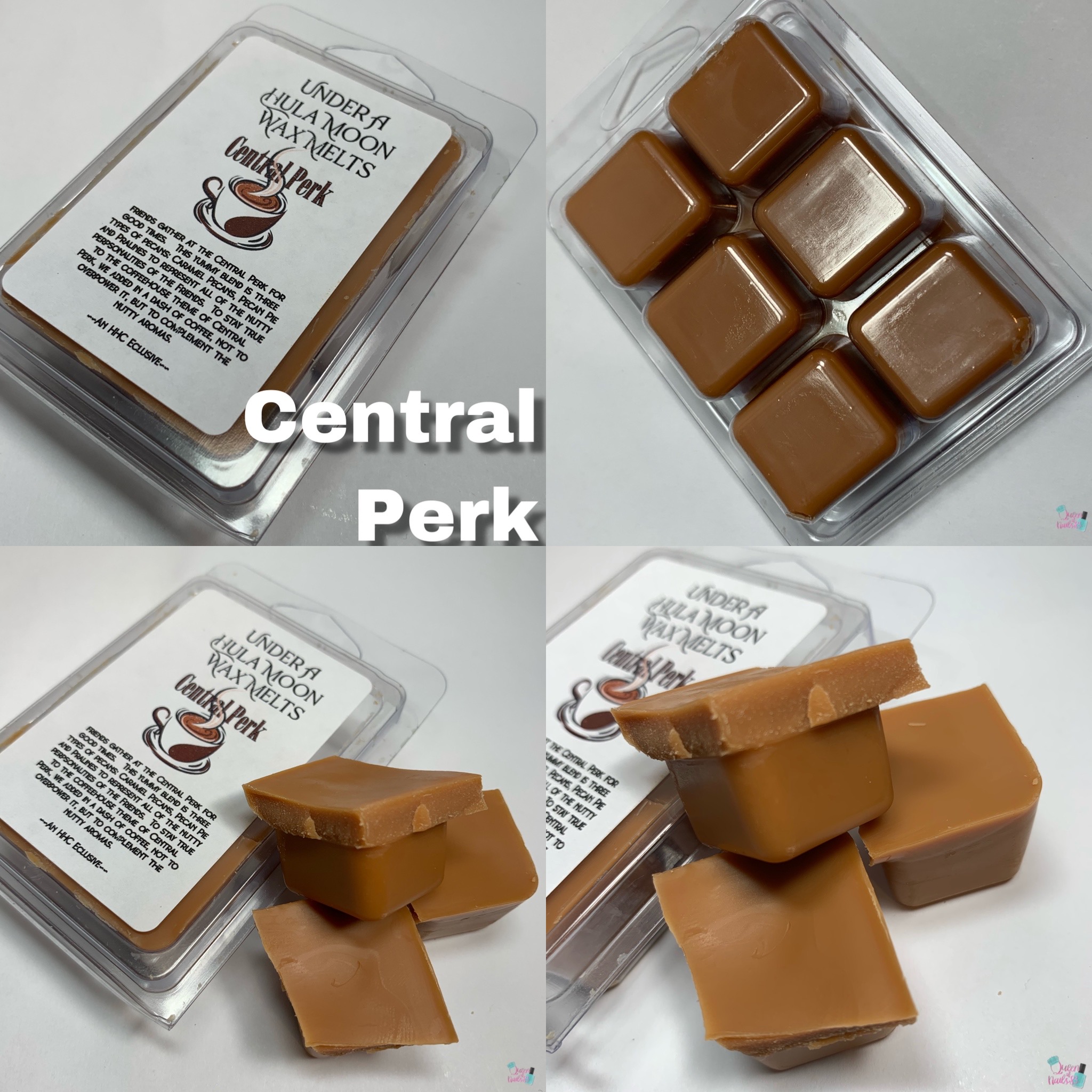 December Gift With Purchase for December
"Glassy" High Gloss Top Coat
When you spend $75, you will receive a full size, .15mL,"Glassy" High Gloss Top Coat  from Under a Hula Moon.
Description: Not a quick dry top coat but it is formulated for maximum shine or gloss on top of your polish.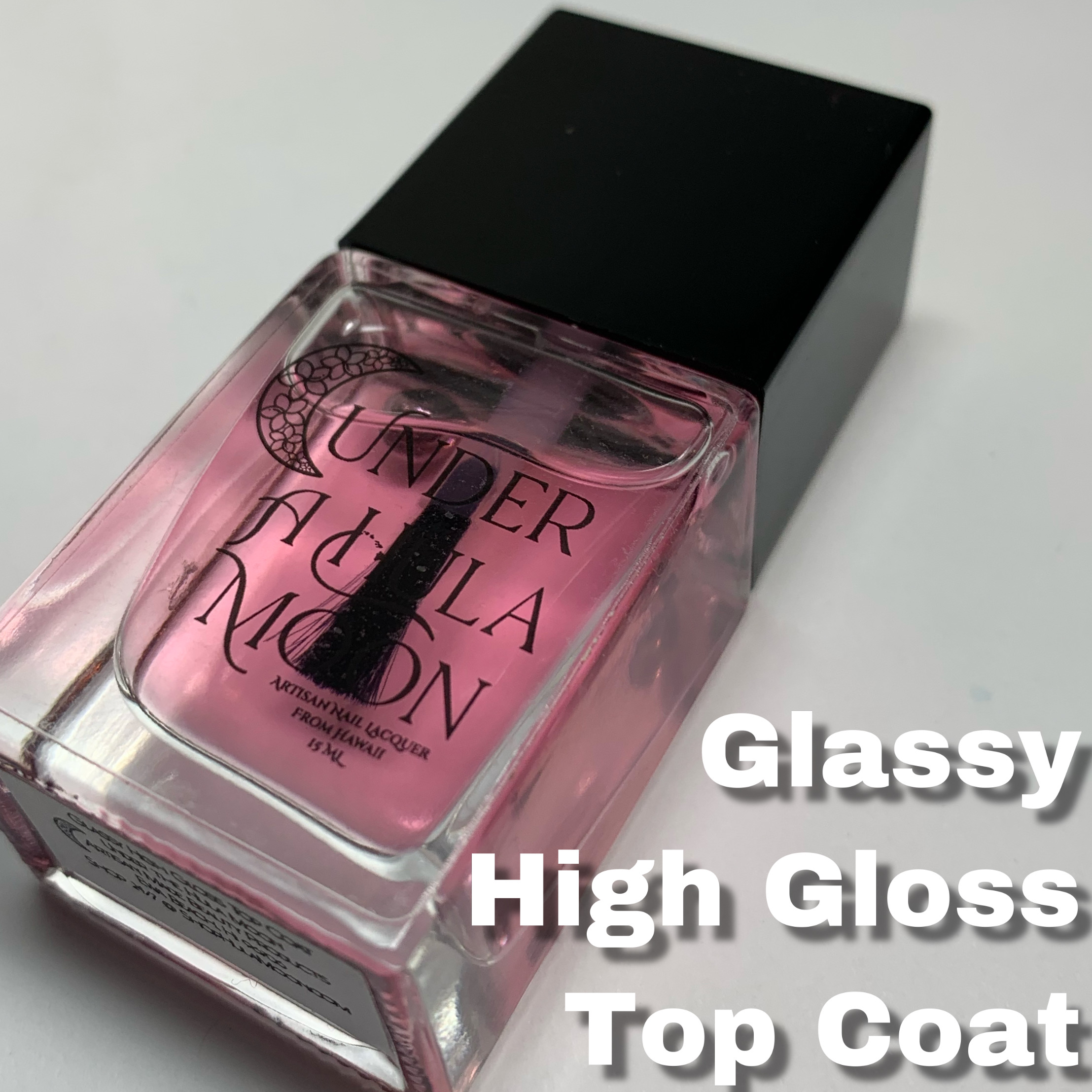 December 2019 Hella Handmade Creations (HHC)
Saturday, December 14th at 12:01am HST to Saturday, December 21st 11:59pm HST
Hella Handmade Creations
*Like, Comment and Subscribe*
Eat, Laugh, Polish, Repeat
Queen of Nails 83
💕