Hey Sugas!!! I hereby grant you the License to Chill! Winter is fast approaching so tis the season to… chill. Take time away from work and embrace all things winter minus the snow… lol!
Winter can be full of joy, making memories, twinkling lights and fresh-fallen snow. Ring in the season with scents of cinnamon and pine, family and friends and cozy times relaxing at home. Whether you're over the river and through the woods, or binge-watching shows on your living room couch, include the License to Chill Collection from KBShimmer. 
This 9-piece collection is an ode to winter!
Enjoy…
**All swatches are done using liquid latex peel off base coat, glossy, QDTC and matte topcoat. Swatch photos are taken using artificial lights.**
License to Chill
A sheer white crelly polish filled with iridescent flakes in red, orange, pink and gold.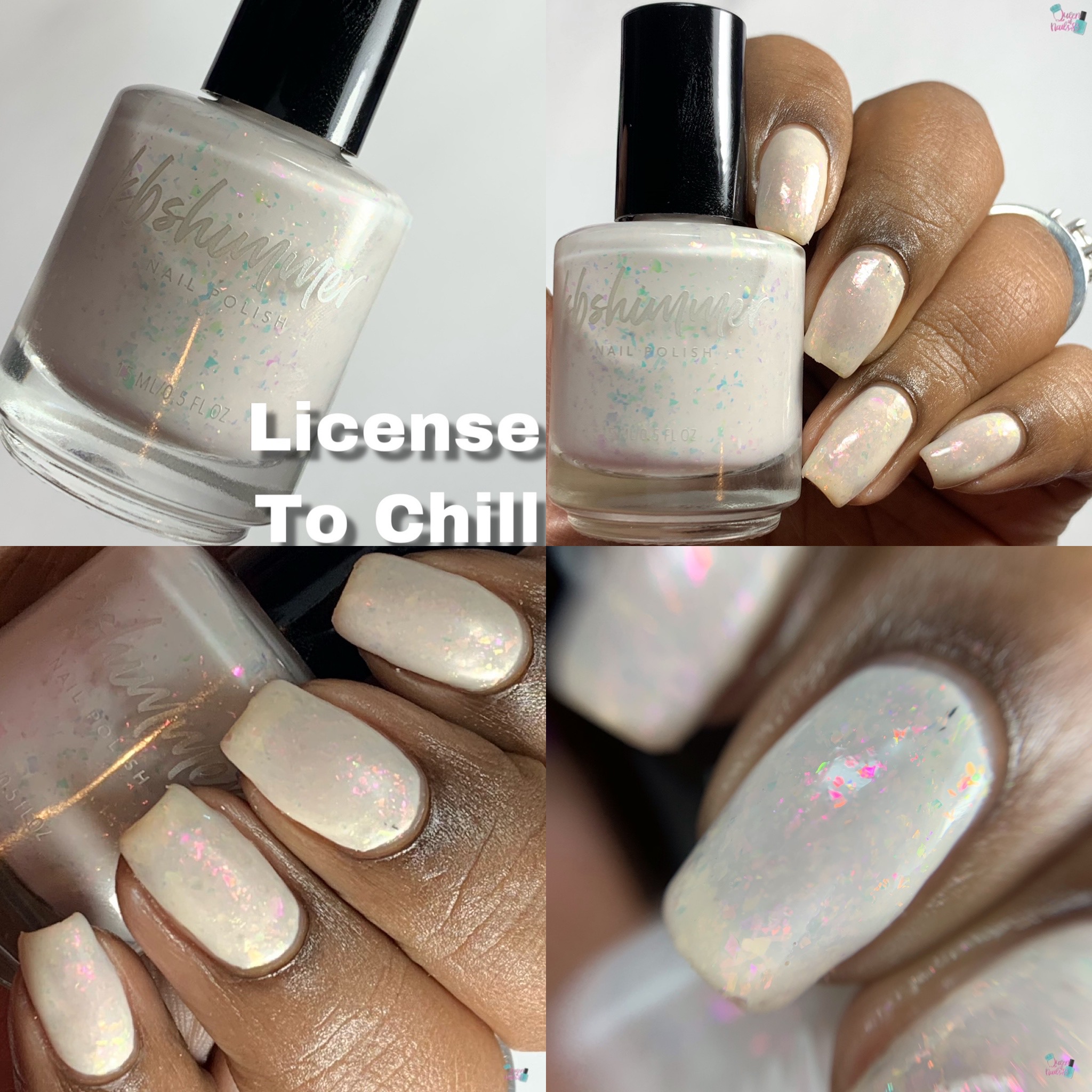 I'm sMitten
A pale lilac with color-shifting shimmer that shows off hues of red, orange, gold and lime and a dusting of holo glitter.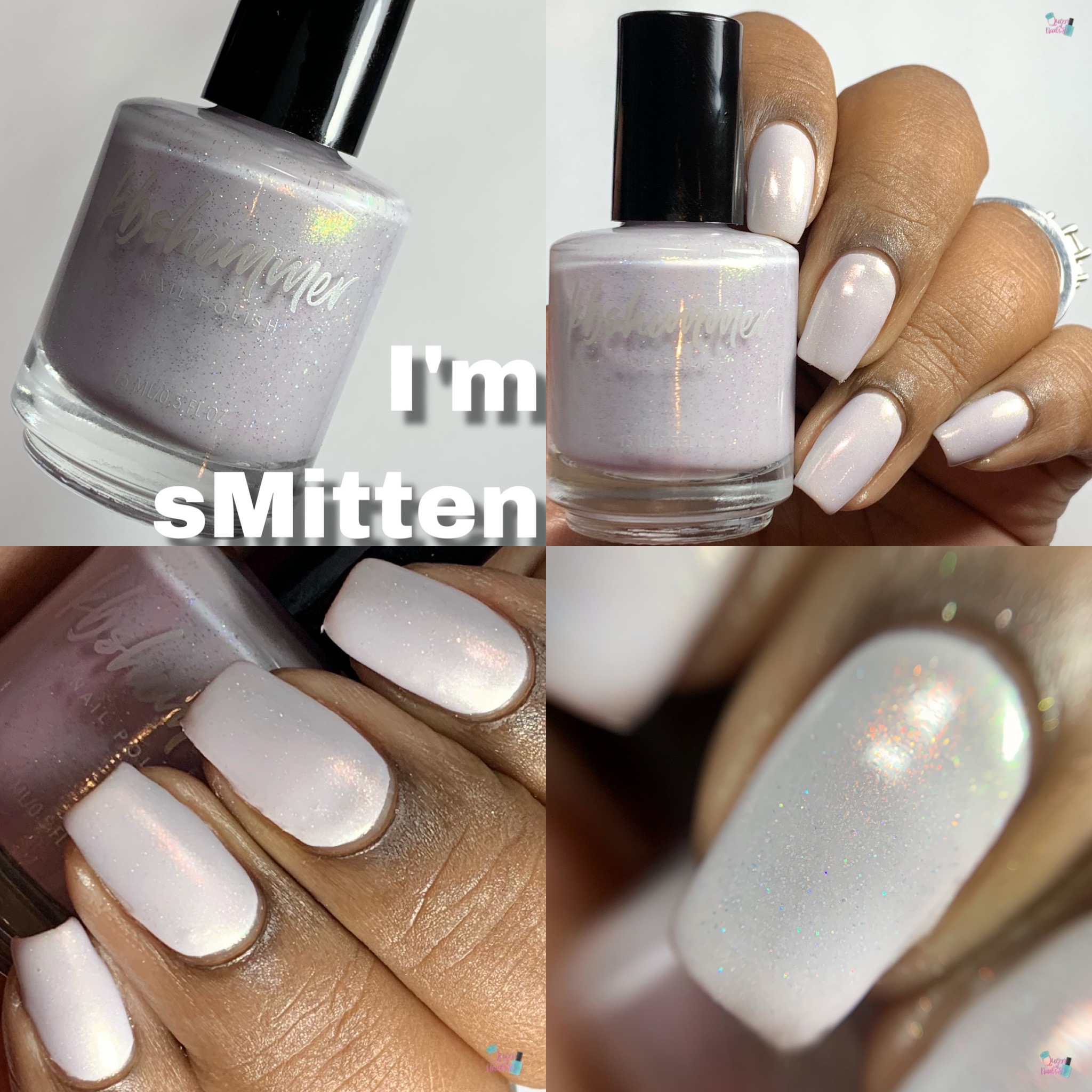 Under Cover
A rich boysenberry jewel-toned polish loaded with holographic pigment for a strong linear holo flair.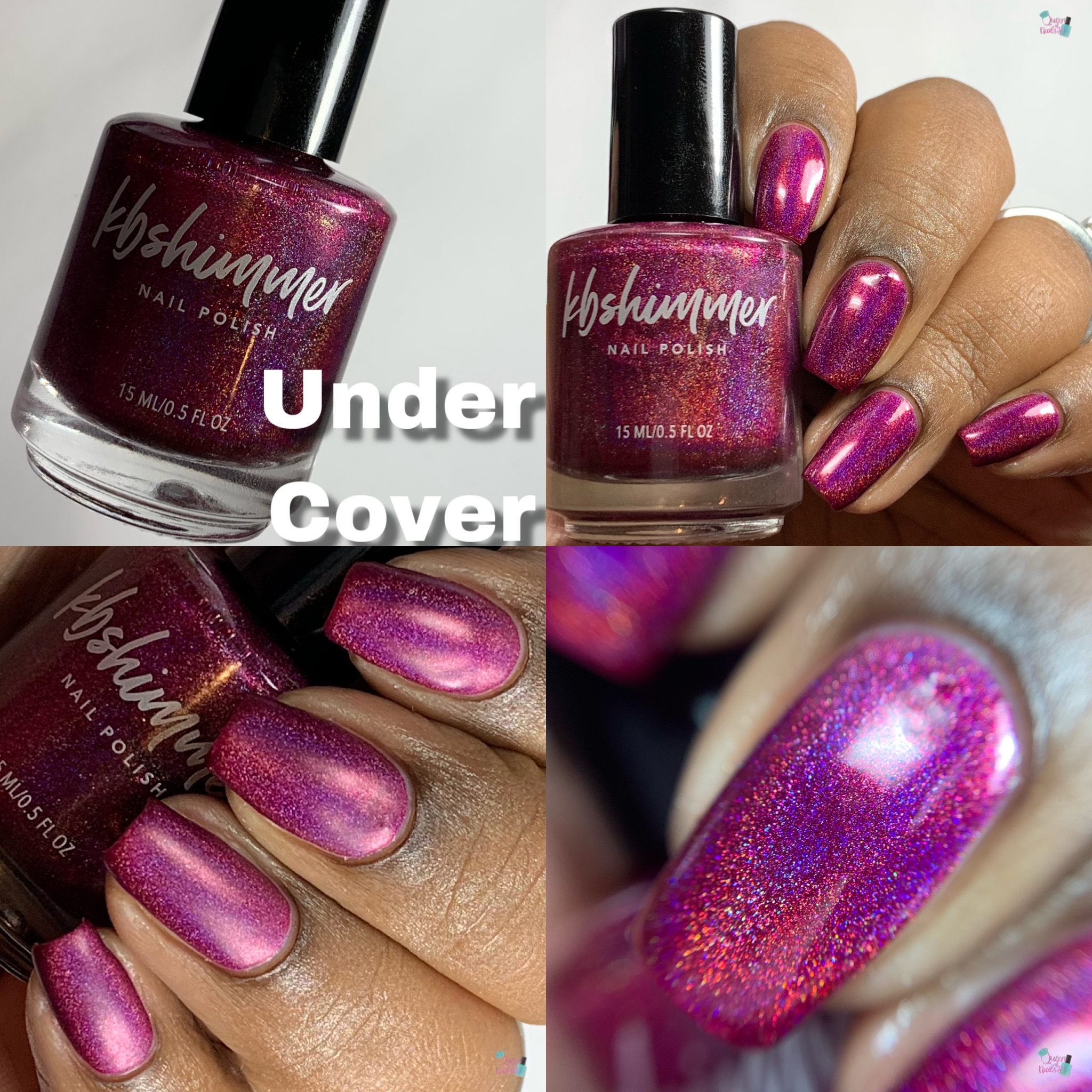 Stay Toasty My Friends
A warm, rosé-colored chrome that quickly shifts into golden shades of champagne and strong pink shift and micro bits of holo glitter.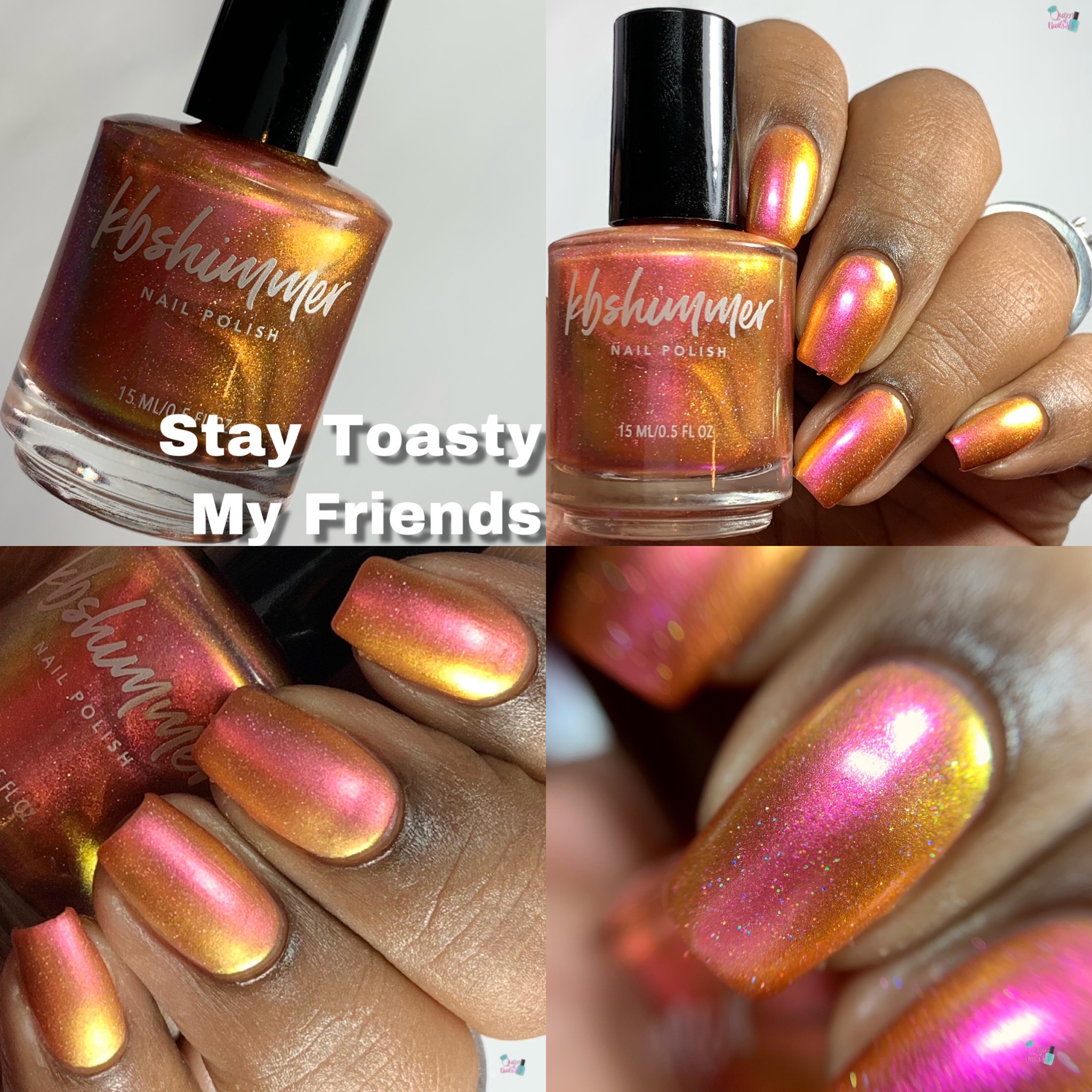 Living The Hygge Life
A vibrant pine green polish with a strong shimmer shifts through hues of red, copper and orange, while other angles will bring out shades of lime and gold and a scattering of holo sparkles.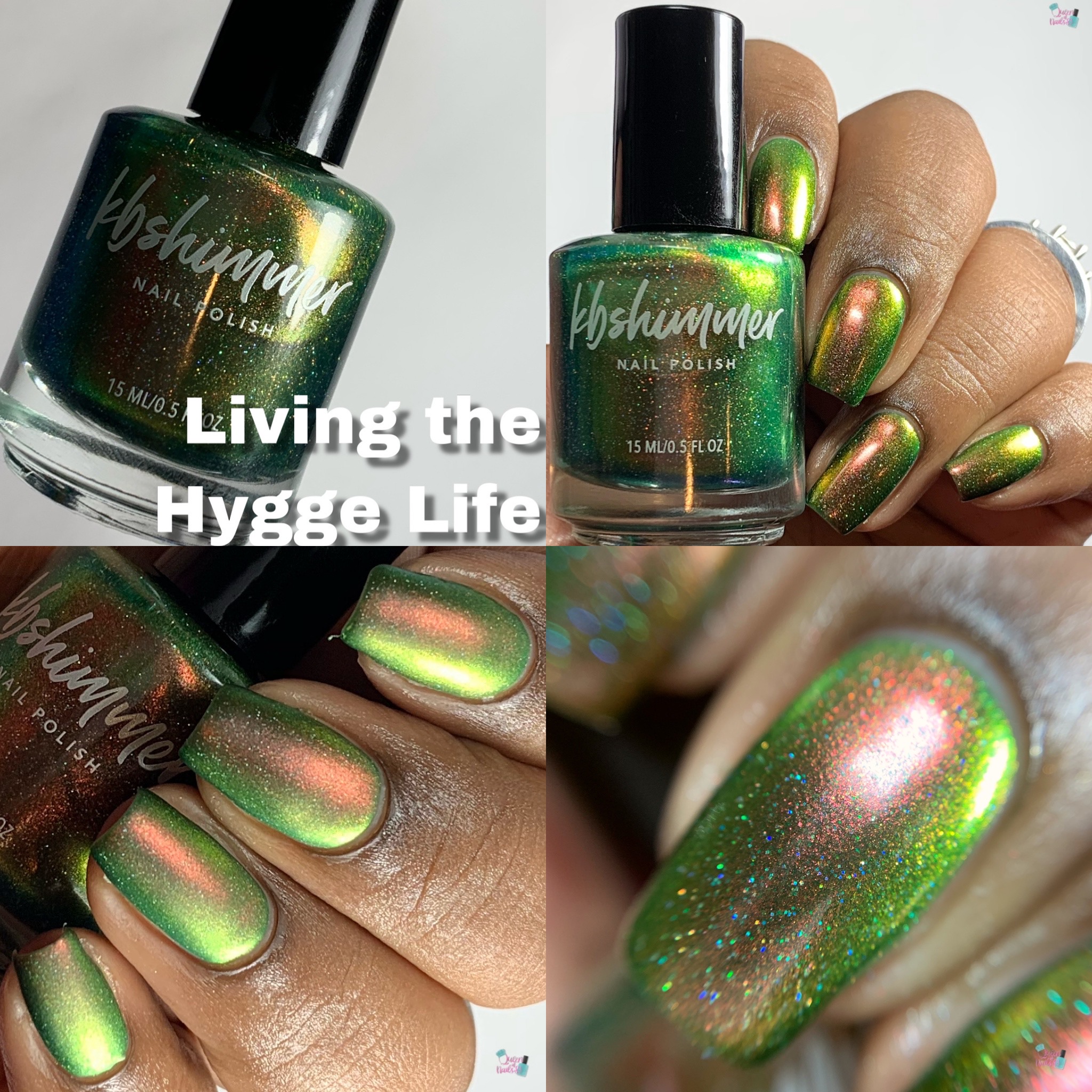 I Feel Pine (M)
A shifty magnetic with strong and deep emerald shimmer. In some angles and lighting, a dark purple hue comes and magnetic shimmer in shades of pink, peach, gold and rose, while bits of holo sparkle and shine
All Downhill From Here
A vibrant blue shade that flips to a bold indigo and shows off an aqua shimmer.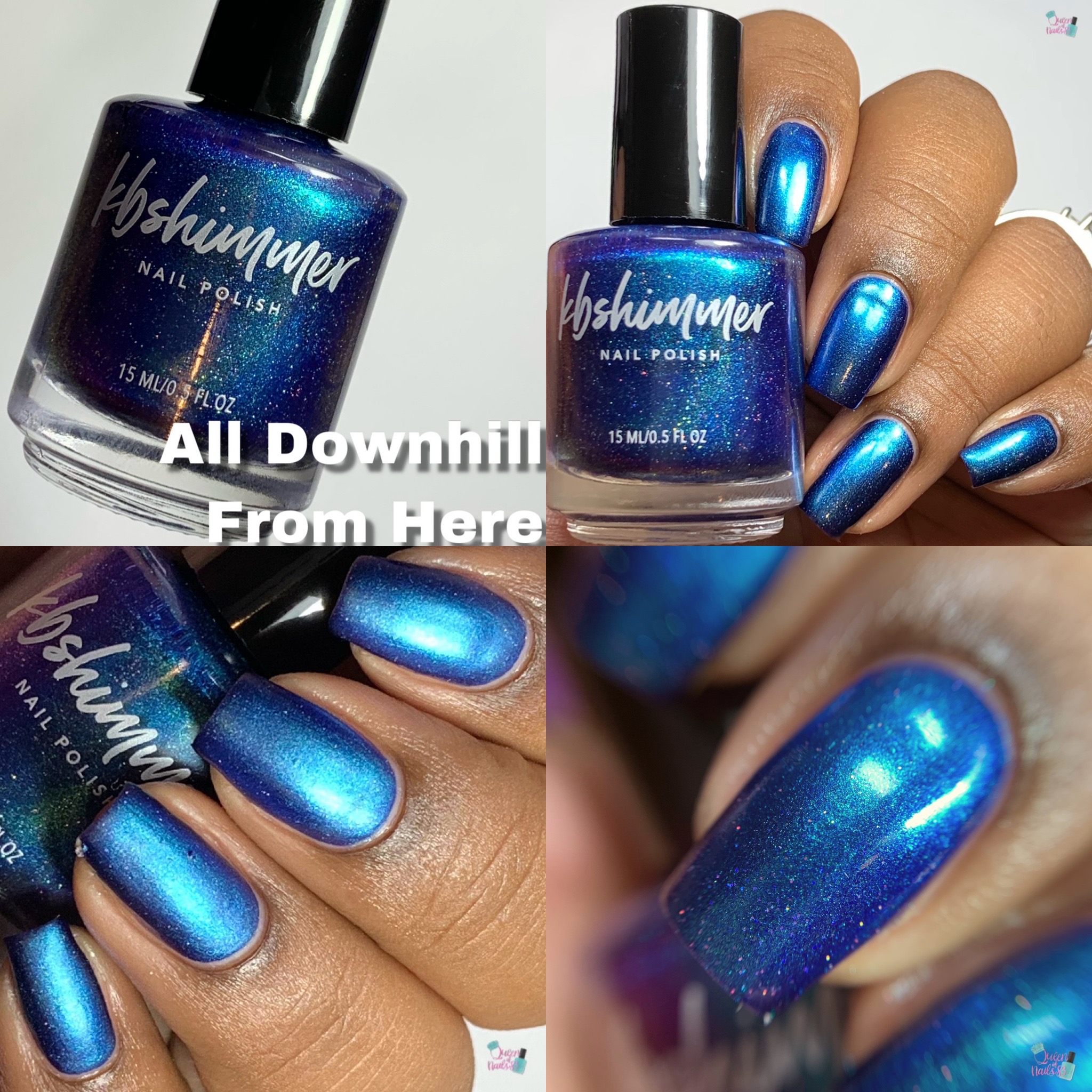 Everyday I'm Shovelin'
A micro silver holo multichrome that shifts sky blue/royal blue/bold purple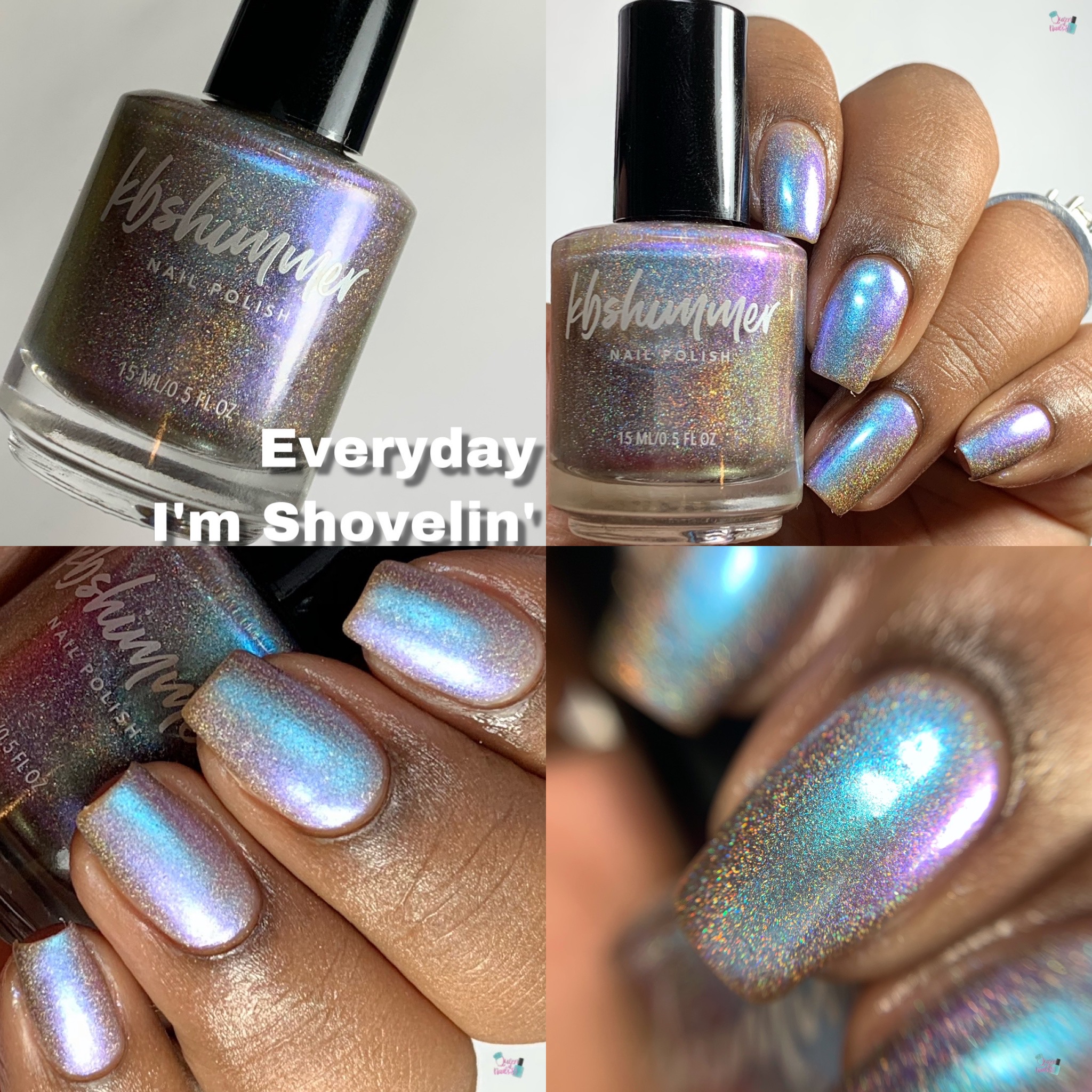 Under Pressure
A pale silver, almost chrome polish loaded with linear holo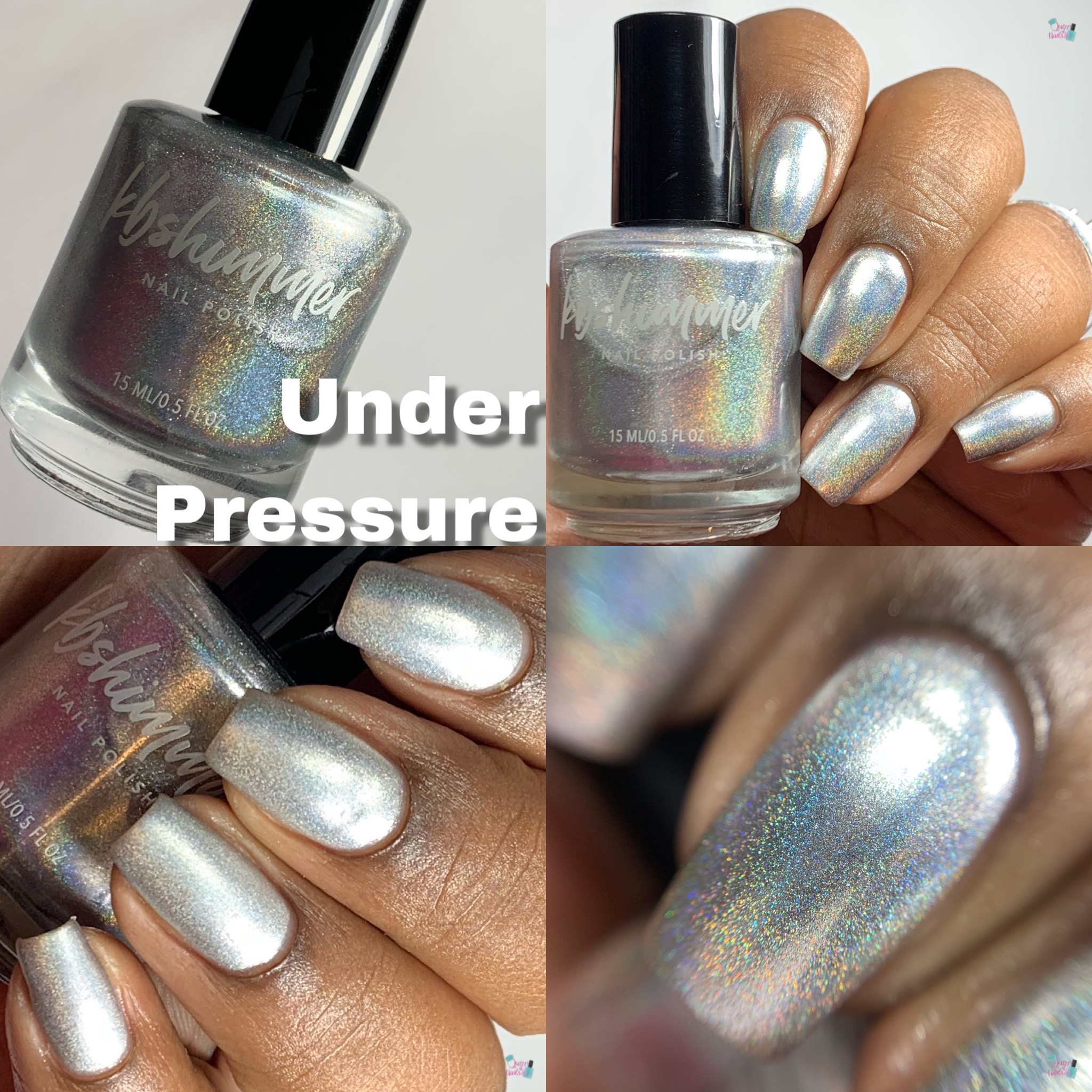 KBShimmer – License to Chill Collection
Opacity: swatches shown in 2 thin coats
Price: $10 each
Availability: currently available
KBShimmer
*Like, Comment and Subscribe*
Eat, Laugh, Polish, Repeat
Queen of Nails 83
💕