Hey Sugas!!! Who's ready for a "New Brand" announcement?????
Today I am super eager to share with  you not just new polishes but a new brand out of California that has recently launched, Astrologie Beauty!!!
C&O (creator and owner), Amanda, recently launched Astrologie Beauty on November 21st with her first set of 4 polishes, the Redwood Collection and Moon Drops Cuticle Oil!!! Astrologie Beauty is 5-free, cruelty free, handmade polishes and cuticle oil which contains jojoba oil, avocado seed oil and vitamin E.
Enjoy….
**All swatches are done using liquid latex peel off base coat, glossy QDTC and matte topcoat. Swatch photos are taken using artificial lights.**
Ash & Embers
A heather grey creme polish with gold flakies and holographic glitter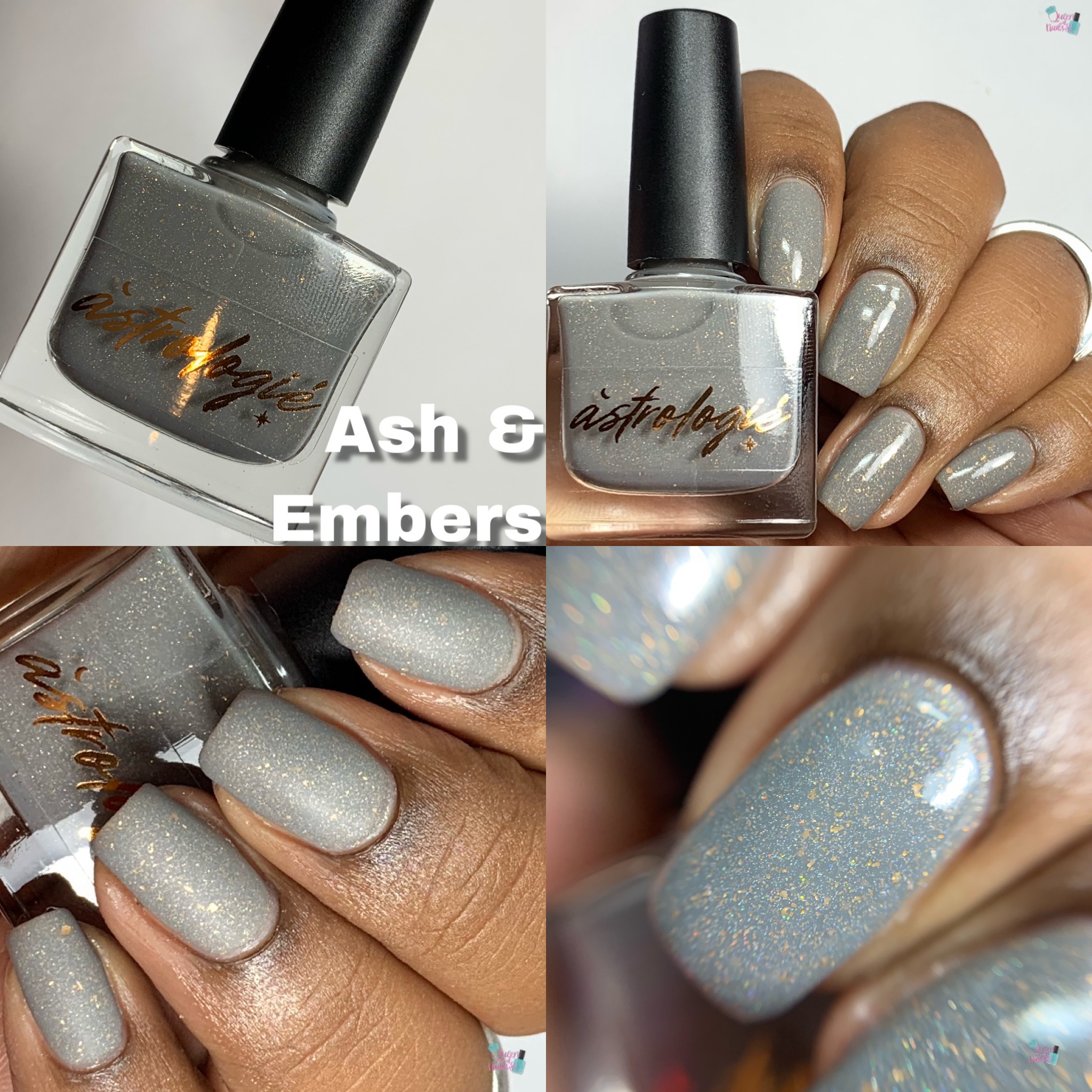 Golden hour
A purple base and shifts between gold and bronze with slight holographic glitter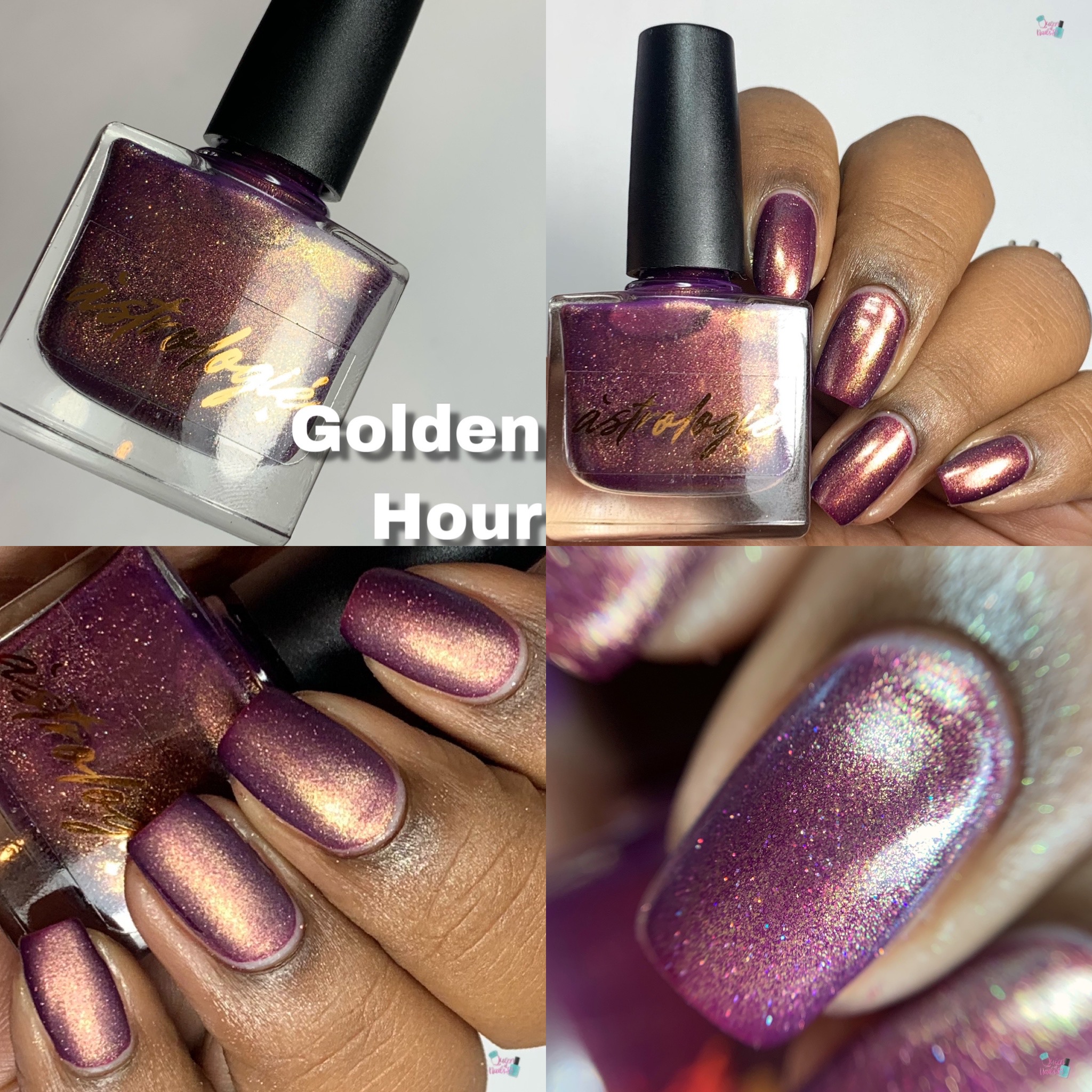 Komorebi (T)
A light green to dark green thermal p
acked with gold flakies and holographic glitter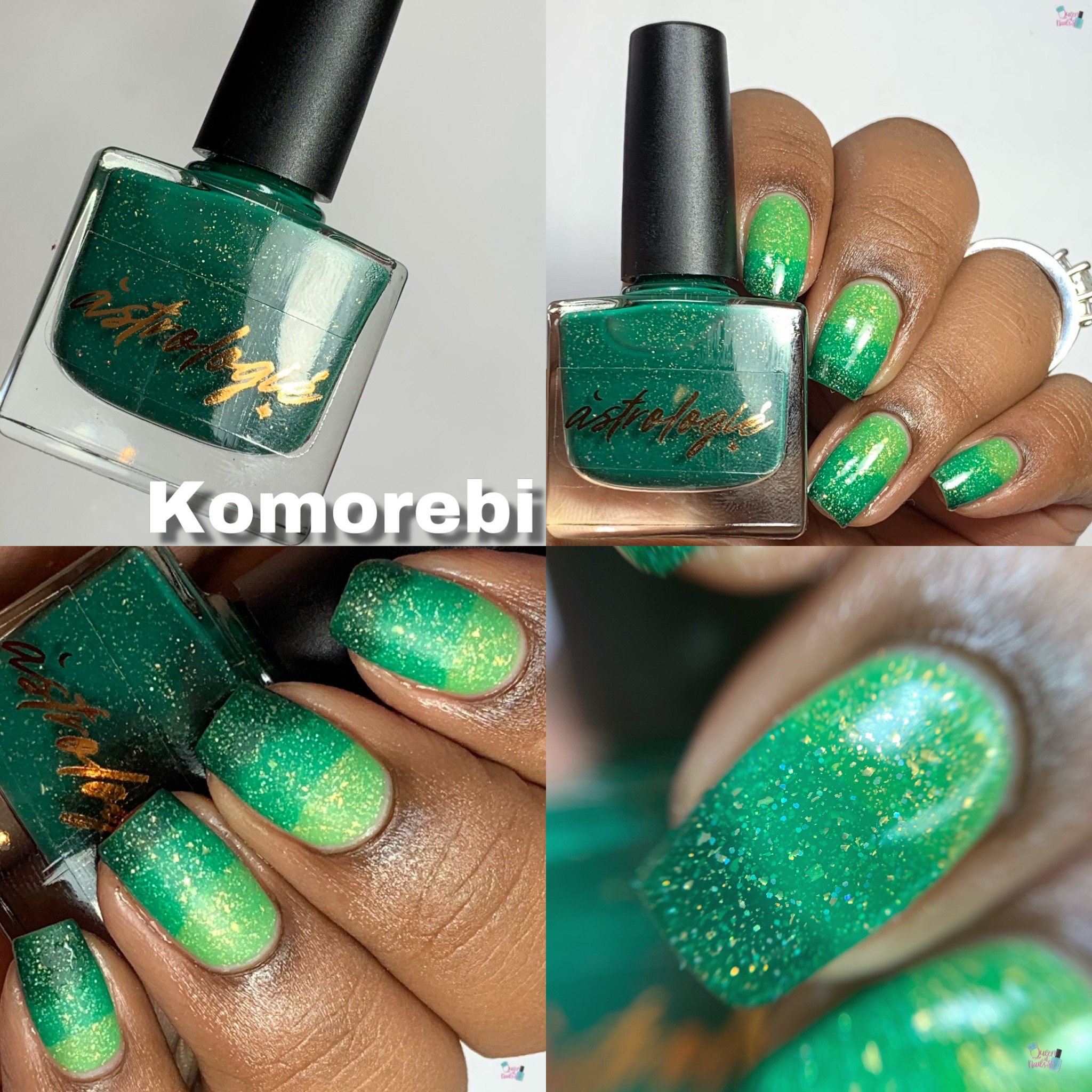 Meteorite
A grey-ish/ black-ish with scattered holographic glitter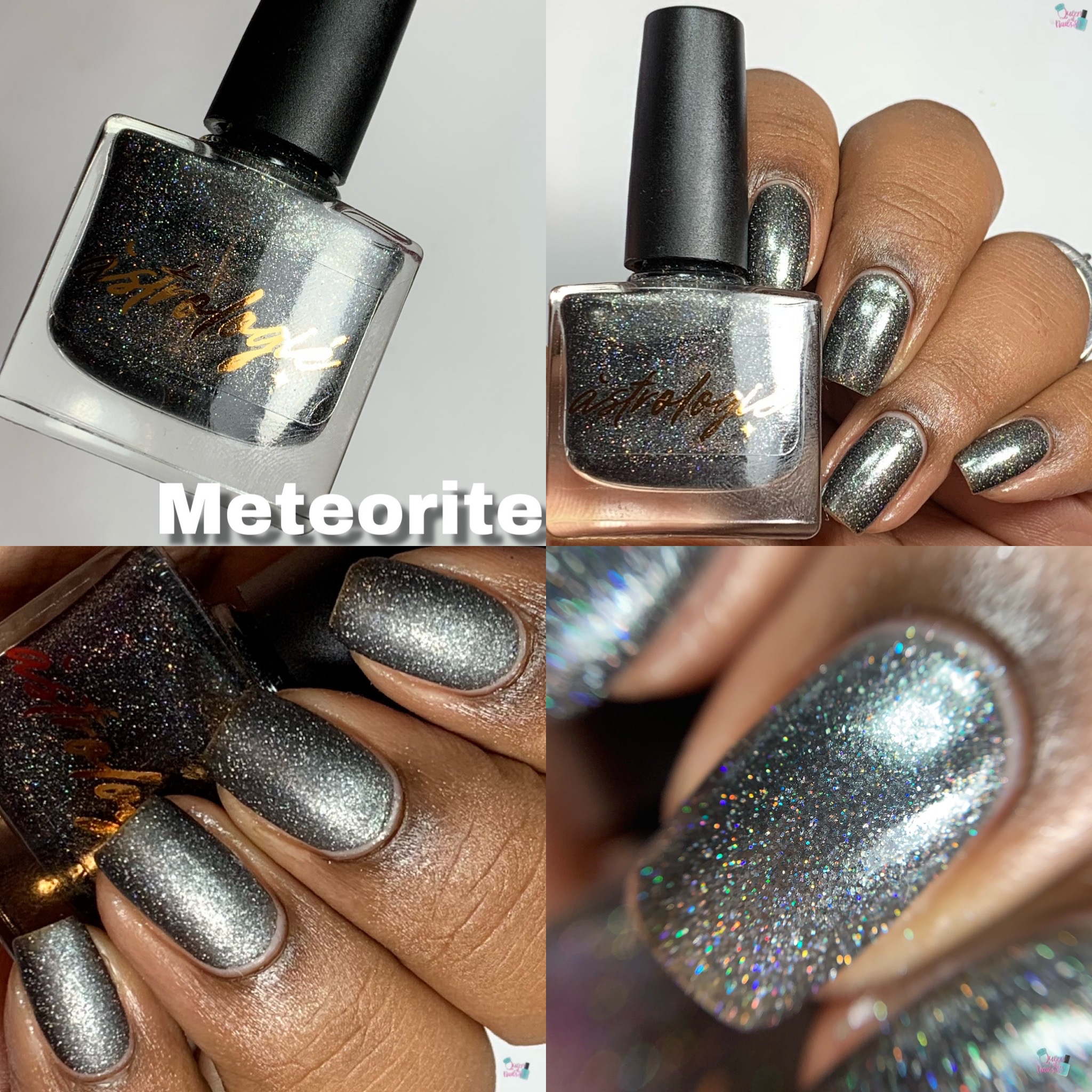 Astrologie Beauty – Redwoods Collection
Overall: I was thoroughly impressed with this brand and the polishes. The formula has a great consistency, they level out very well and I had no issues with flooding or pooling at the cuticle area or sidewalls. I thought the color selection was great, perfect for the fall season that we seemed to skip right over here in MD. 
The Queen's Choice: Upon opening the swatcher package I was immediately drawn to Golden Hour. 
Opacity: swatches shown in 2 coats
Price: $13 each
Availability: Current
Astrologie Beauty
*Like, Comment and Subscribe*
Eat, Laugh, Polish, Repeat
Queen of Nails 83

💕