Hey Sugas!!! I hope you all had a wonderful Thanksgiving!! If you're like me, you ate too much and spent waaayyy too much money over the holiday weekend. I'm definitely paying for both of them this morning but I regret NOTHING!!!
But I do have a seriously important question…. was I the only one that didn't know December Polish & Indie Pickup (PPU/IPU) started today????
Here I am thinking I have plenty of time to get my thoughts together for this post, when I happened to be cruising through Facebook last night only to discover that PPU/IPU launches today. So don't put those credit card away just yet and enough with the small talk, let's get into it!
Enjoy…
**All swatches are done using liquid latex Peel-off Base, glossy, QDTC and matte topcoat. Swatch photos are taken using artificial lights.**
Alter Ego – Get the Snow Off the Road
Maker: Cynthia
Description: A charcoal holo with 3 different particle sizes
Price: $10 / Cap: NONE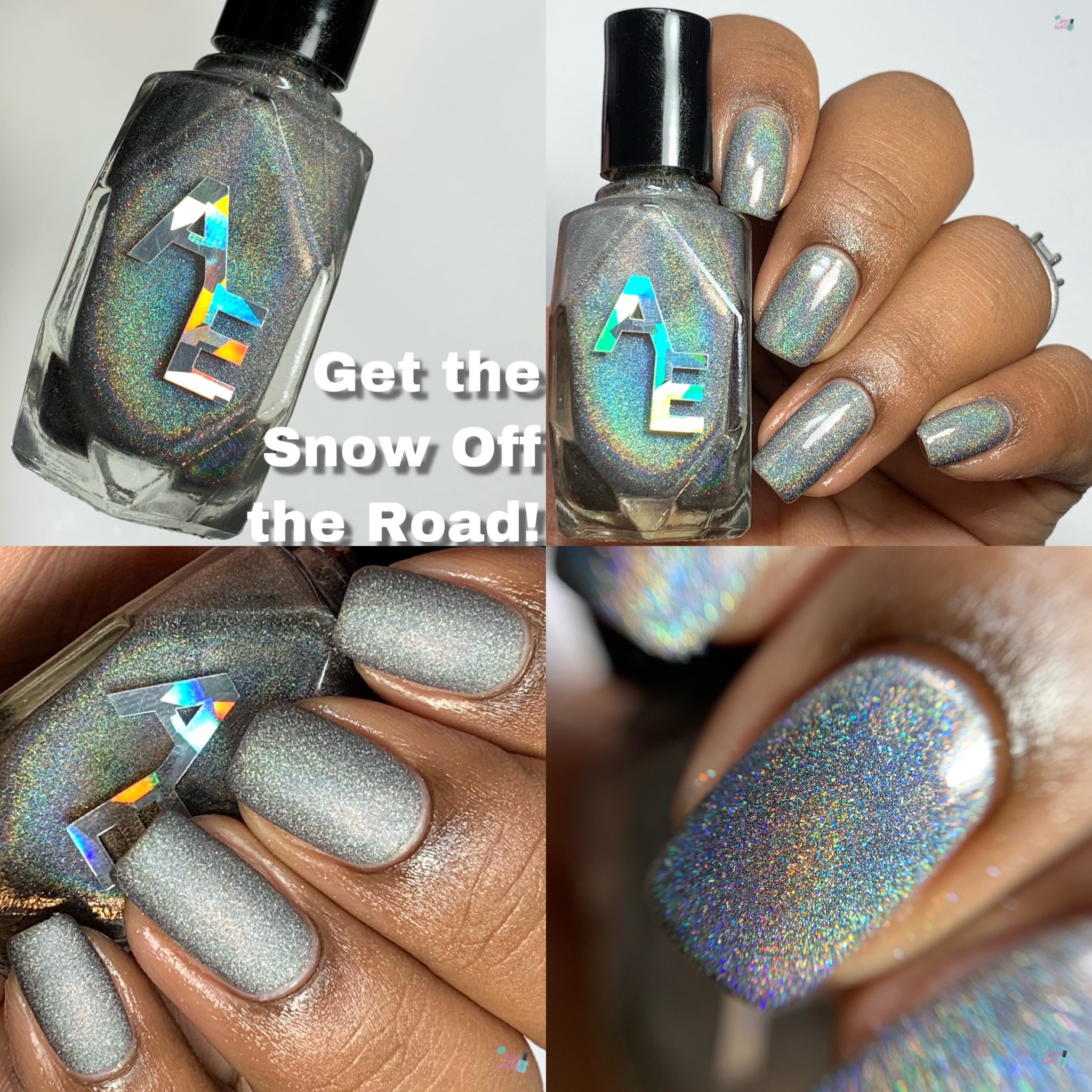 Dill Pickle Soap
Description: A dill pickle scent soap with additional spear!
Price: $5 / Cap: NONE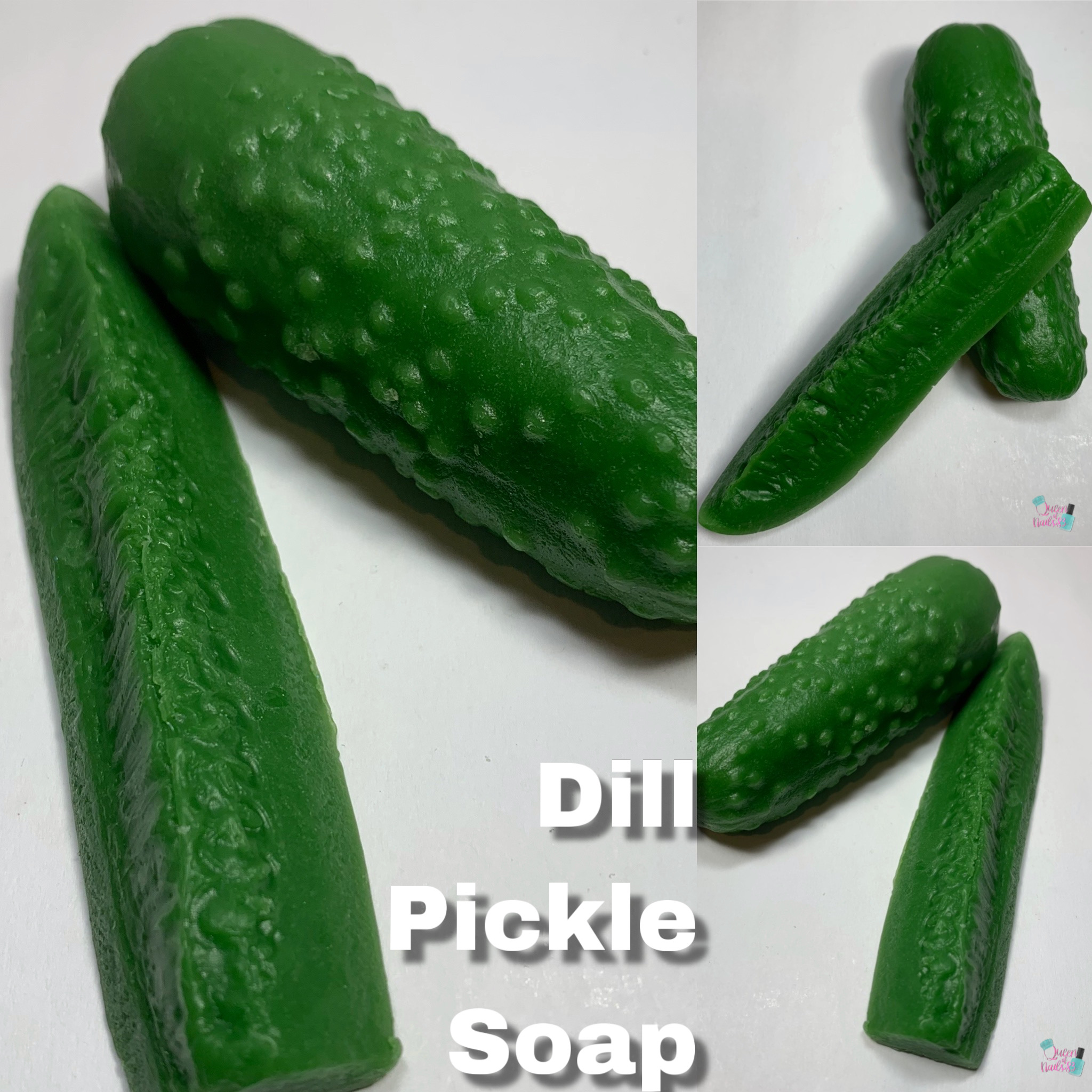 Bee's Knees Lacquer – Blood Magic
Maker: Sarah
Description: A burgundy based polish with bright red to green shimmer and OG UP (red to green) ghost flakes
Price: $13 / Cap: NONE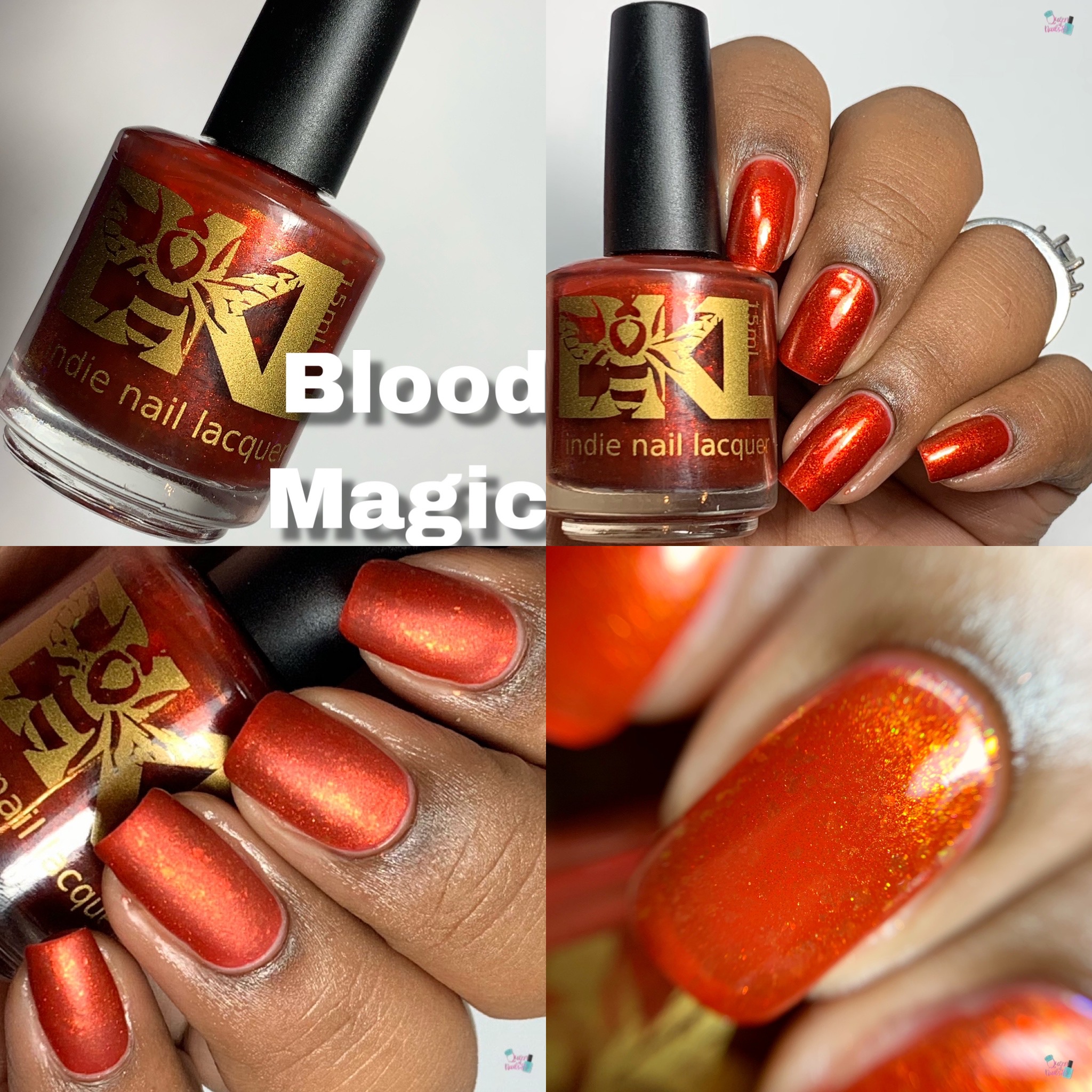 Blush Lacquers – Meet Me Under the Mistletoe
Maker: Victoria
Description: An olive holographic nail polish with small holographic flakes and varying sizes of iridescent glitters that subtly shift from hints of orange, yellow and green
Price: $12 / Cap: NONE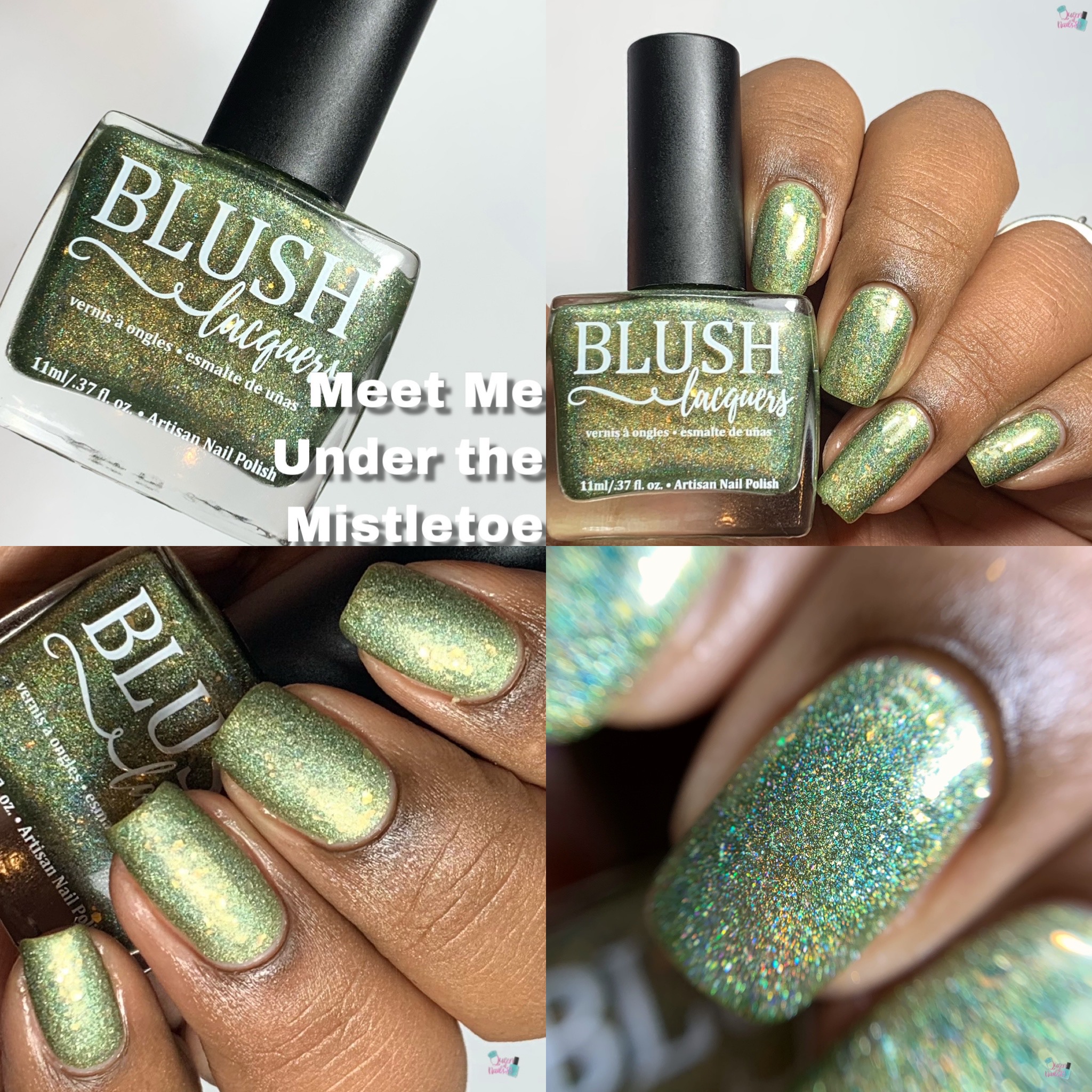 Cupcake Polish – The Santa Clause
Maker: Sara
Description: A burgundy based multichrome nail polish that shifts from red to gold to green to capture the full spectrum of magical Christmas colors
Price: $13 / Cap: NONE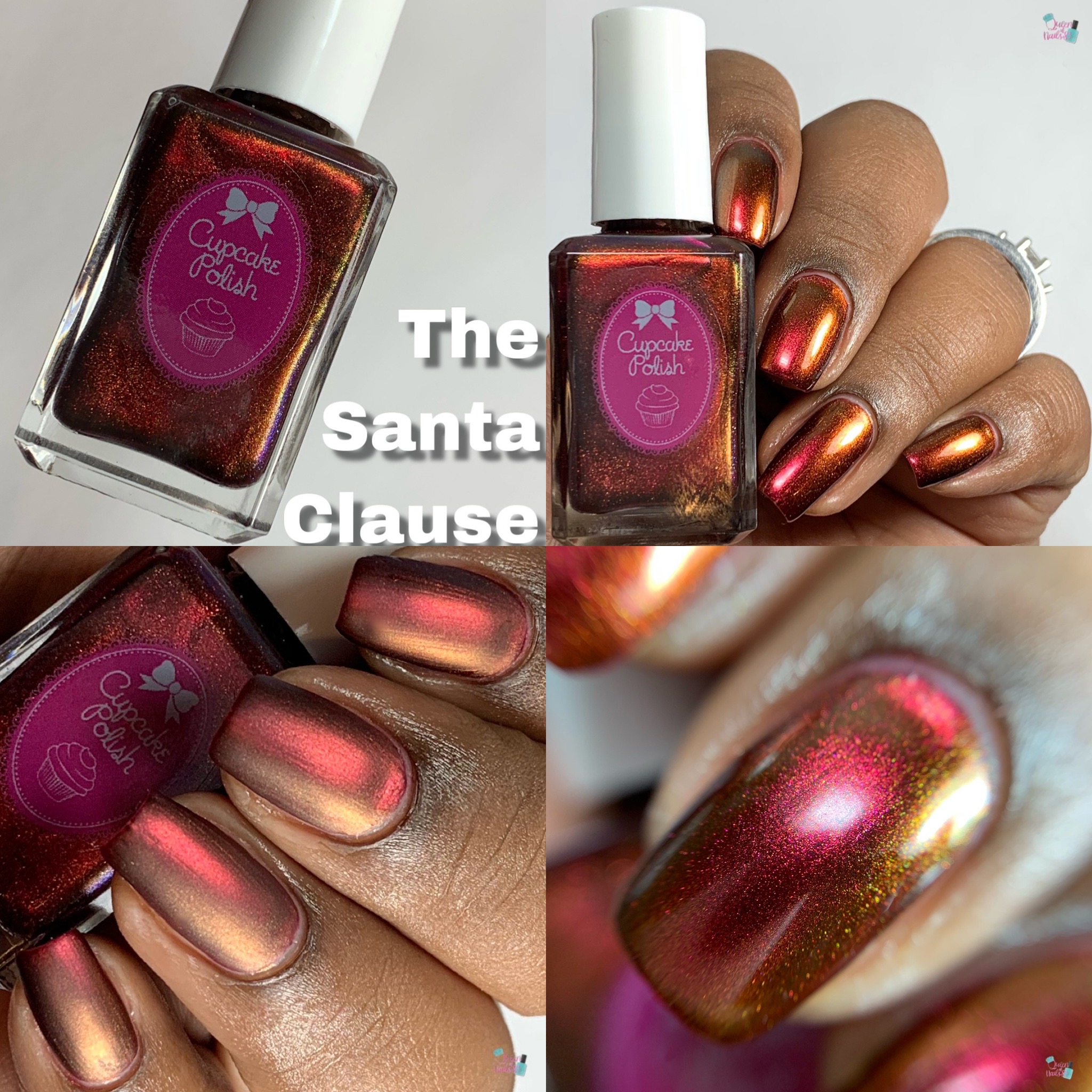 Ethereal Lacquer – Ice Fire
Maker: Meagan
Description: A multichrome with a cool like finish that shifts from bright teal to magenta, to blue and purple with gold at the extreme edges. 
Price: $13.50 / Cap: NONE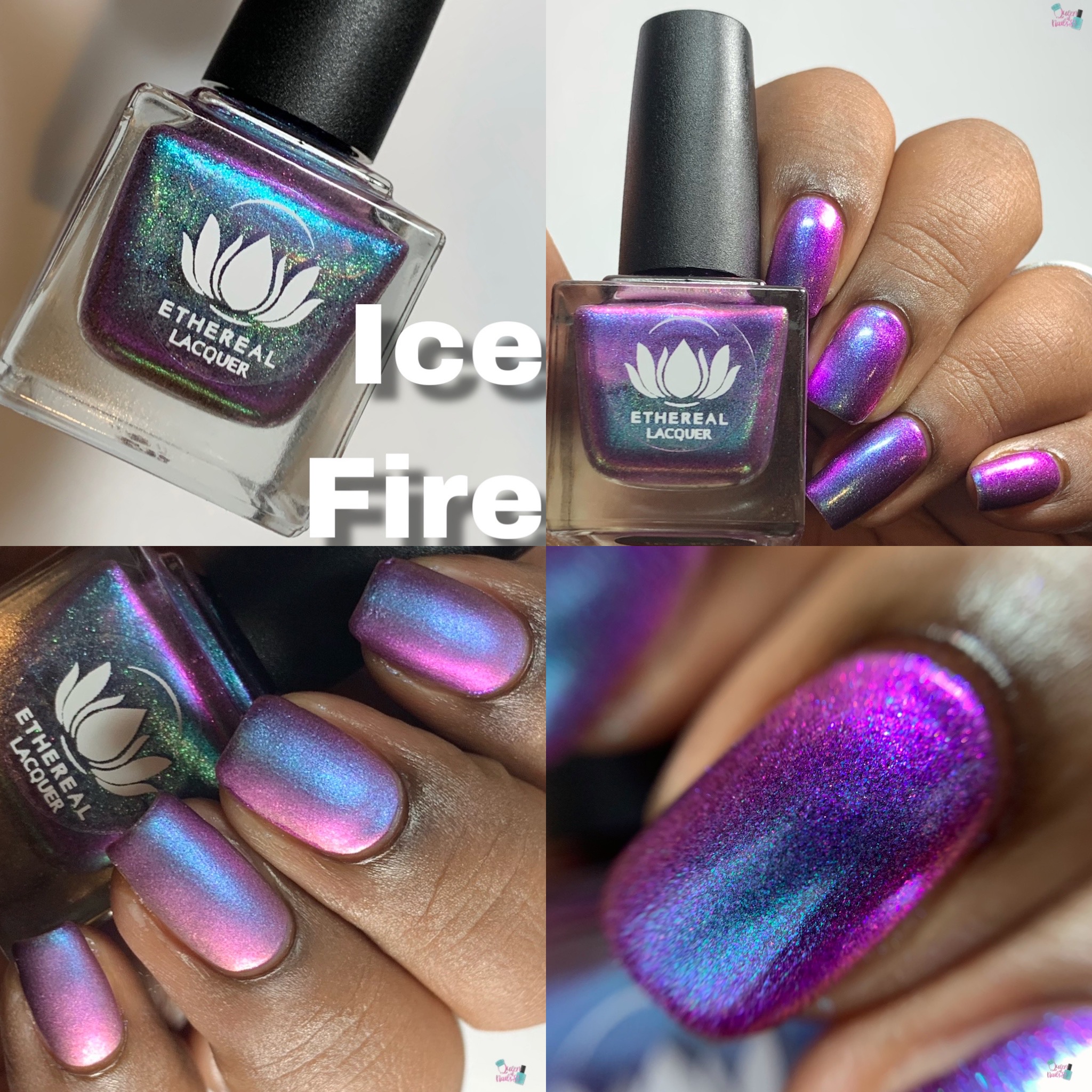 Femme Fatale Cosmetics – Frostbloom
Maker: Sophie
Description: A bright blue-teal crelly base packed with red-green iridescent flakies
Price: $14 / Cap: NONE 
Great Lakes Lacquer – Sandor is a Whole Mood
Maker: Mariah
Description: A pale steel gray filled with two different aurora shifting shimmers and orange to gold to green shifting iridescent flake.
Price: $12.50 / Cap: NONE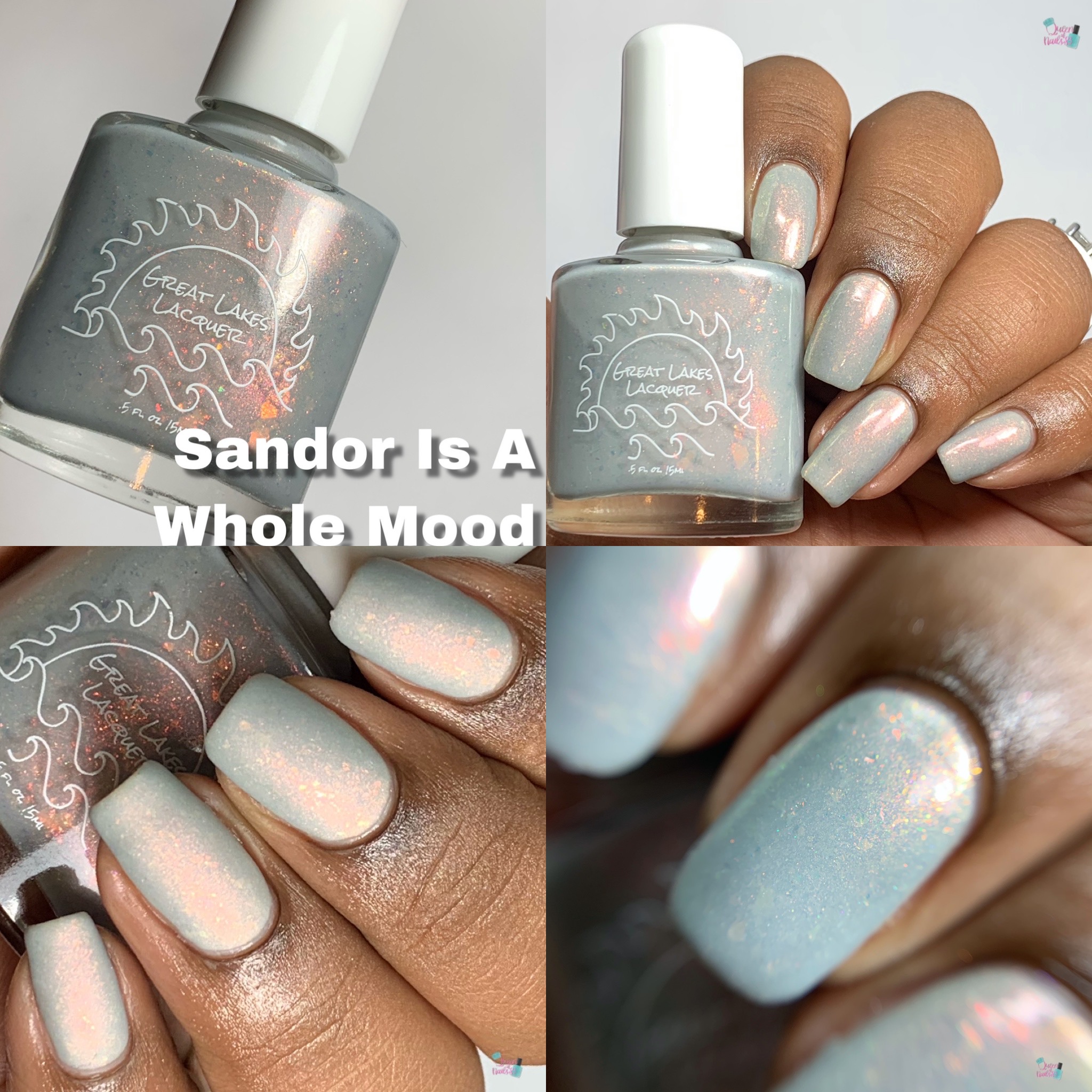 Not Today
Description: An effects topper filled with dark blue to purple iridescent shifting flake, aurora shimmer to match, and a scattered holographic to tie everything together. Swatch shown in 2 coats over black creme.
Price: $11 / Cap: NONE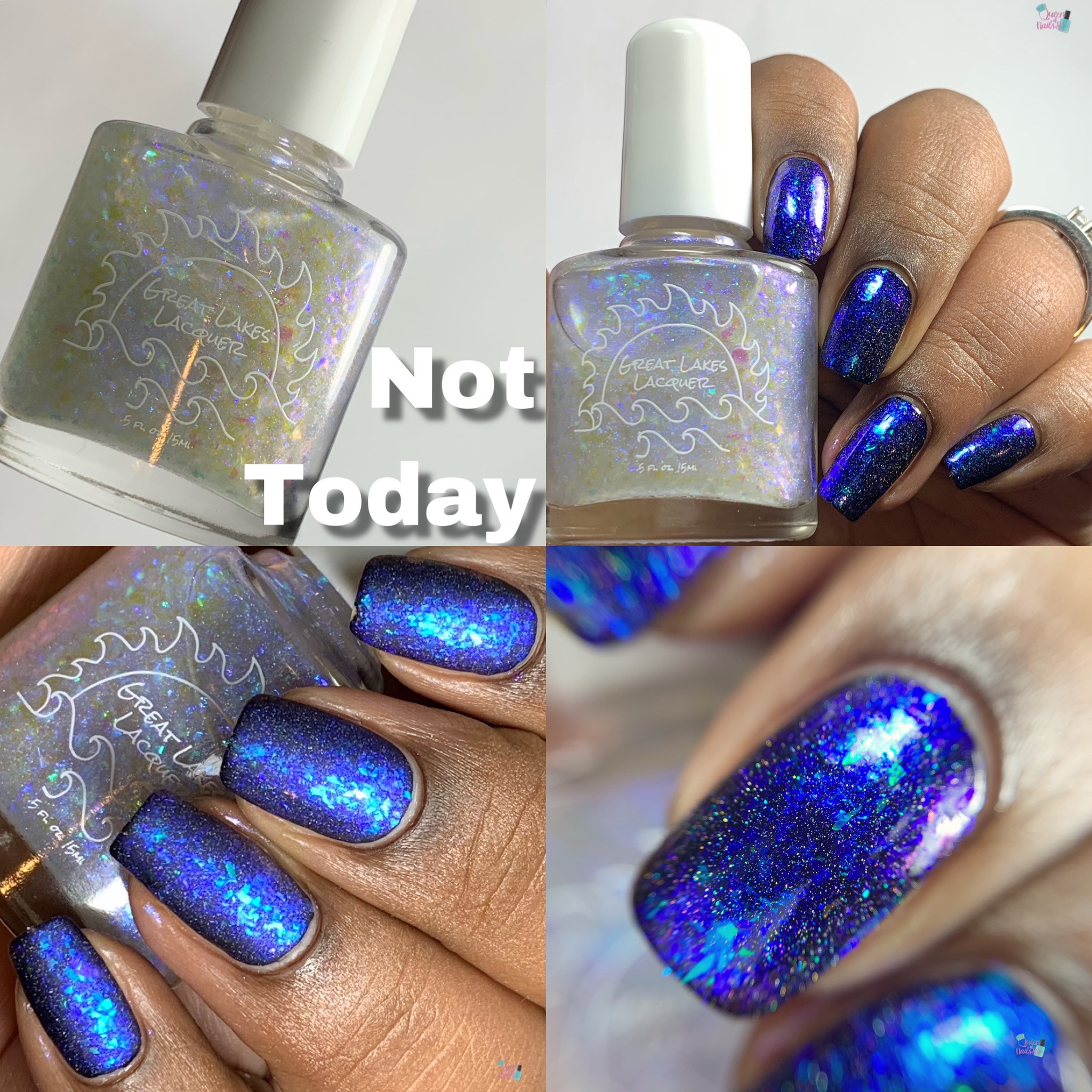 Ginger Fizz Boutique – First Snow
Maker: Shelly
Description: A 6.25 oz mini loaf scented with juicy pear and leafy greens dusted with sugared cinnamon spices.  The top notes are leaf green, orange, citrus and lime, middle notes are ripe pear and apple, and bottom notes are sugar and slight woodiness.  
Price: $8 / Cap: 75 loaves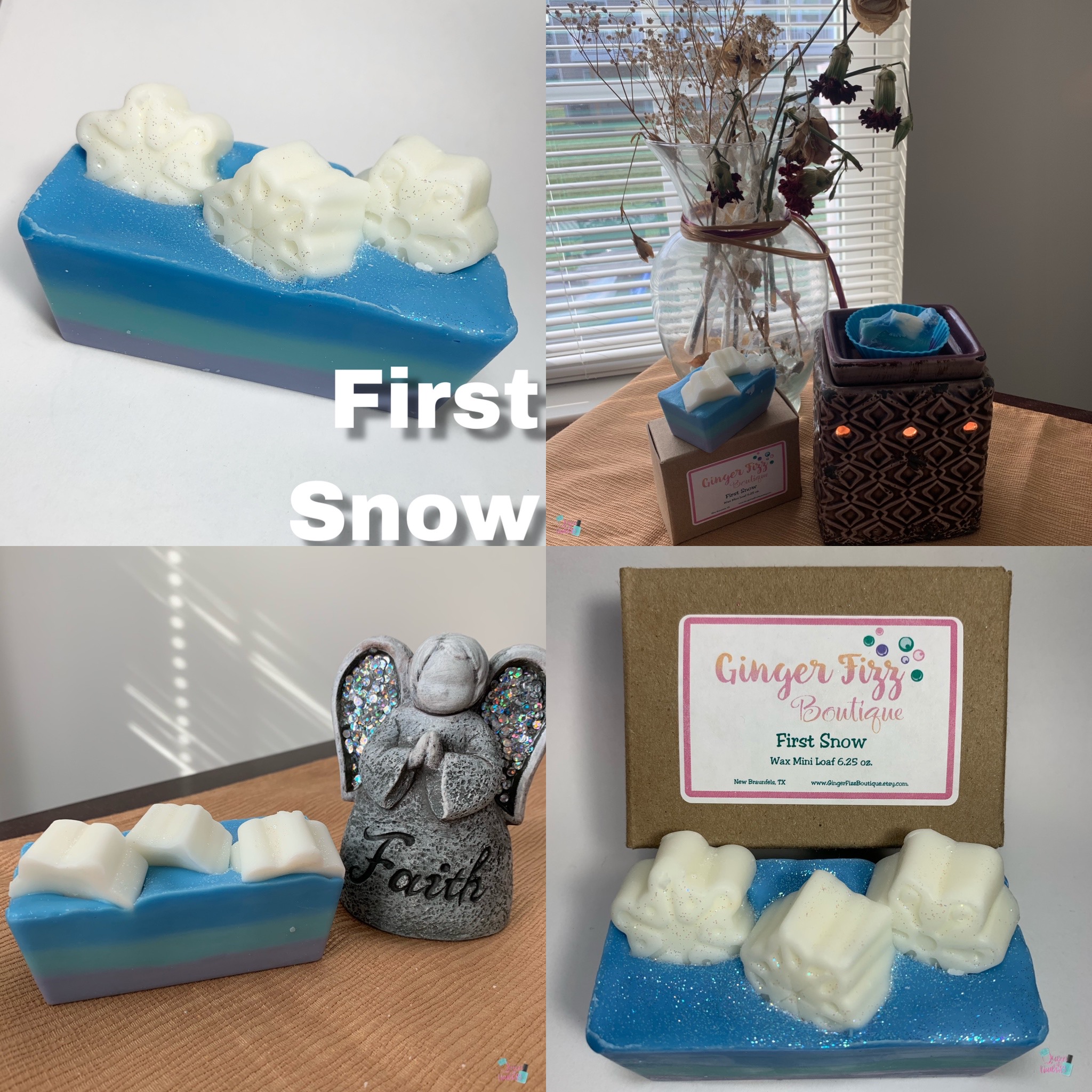 Jior Couture – A Polish Has No Name
Maker: Sacha
Description: A winter grey creme with a beautiful golden copper shimmer
Price: $11 / Cap: NONE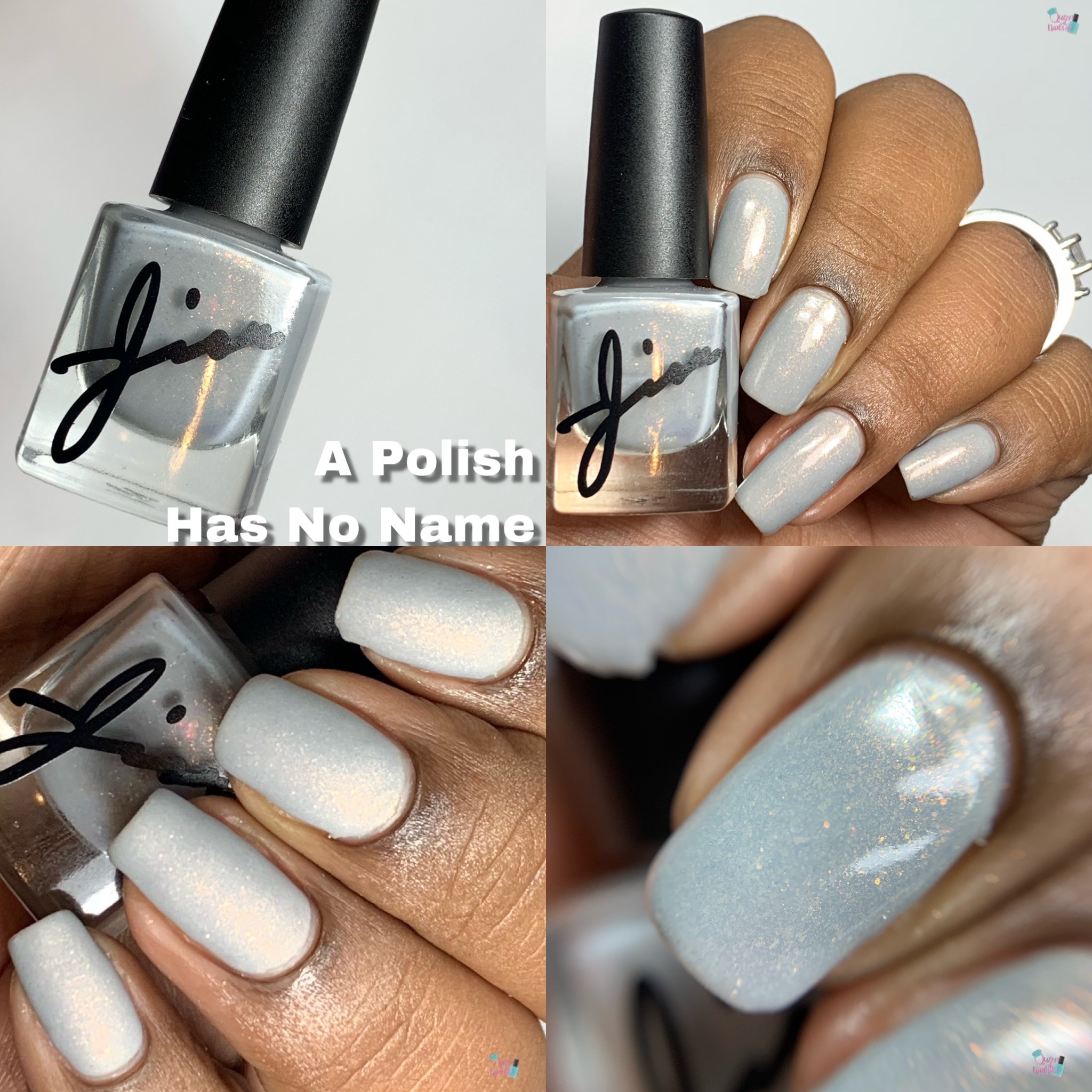 Kathleen & Co – Winter's Dusk
Maker: Mary
Description: A light indigo purple base loaded with 2 different type of aurora that shifts from pink/orange/gold/green/aqua
Price: $13 / Cap: 175 bottles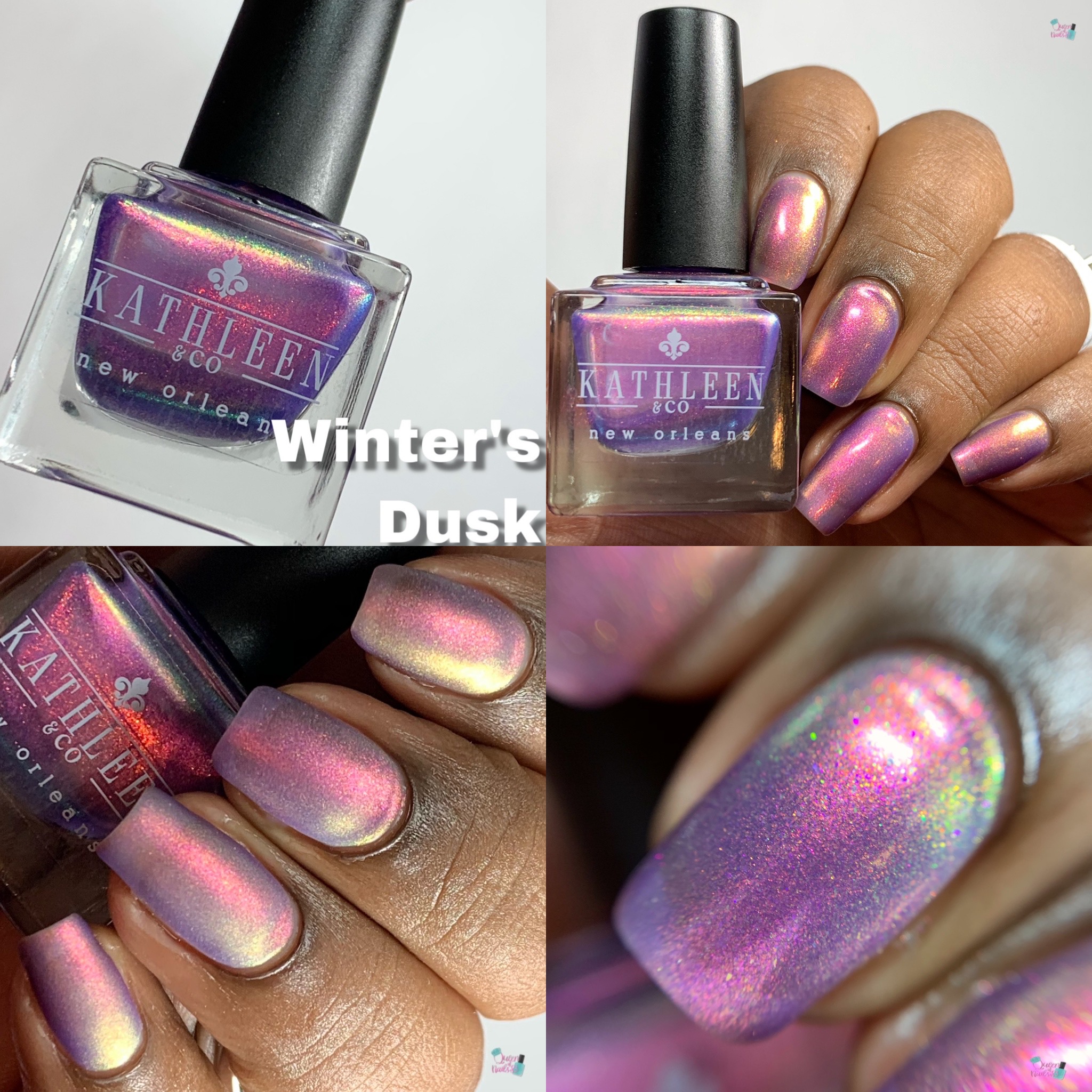 KBShimmer – Un-brrr-lieveable (T)
Maker: Christy
Description: A cool-toned rich purple to a bold icy blue thermal with iridescent flakes in tones of pink, purple, aqua, green and gold and micro holo glitters 
Price: $10 / Cap: NONE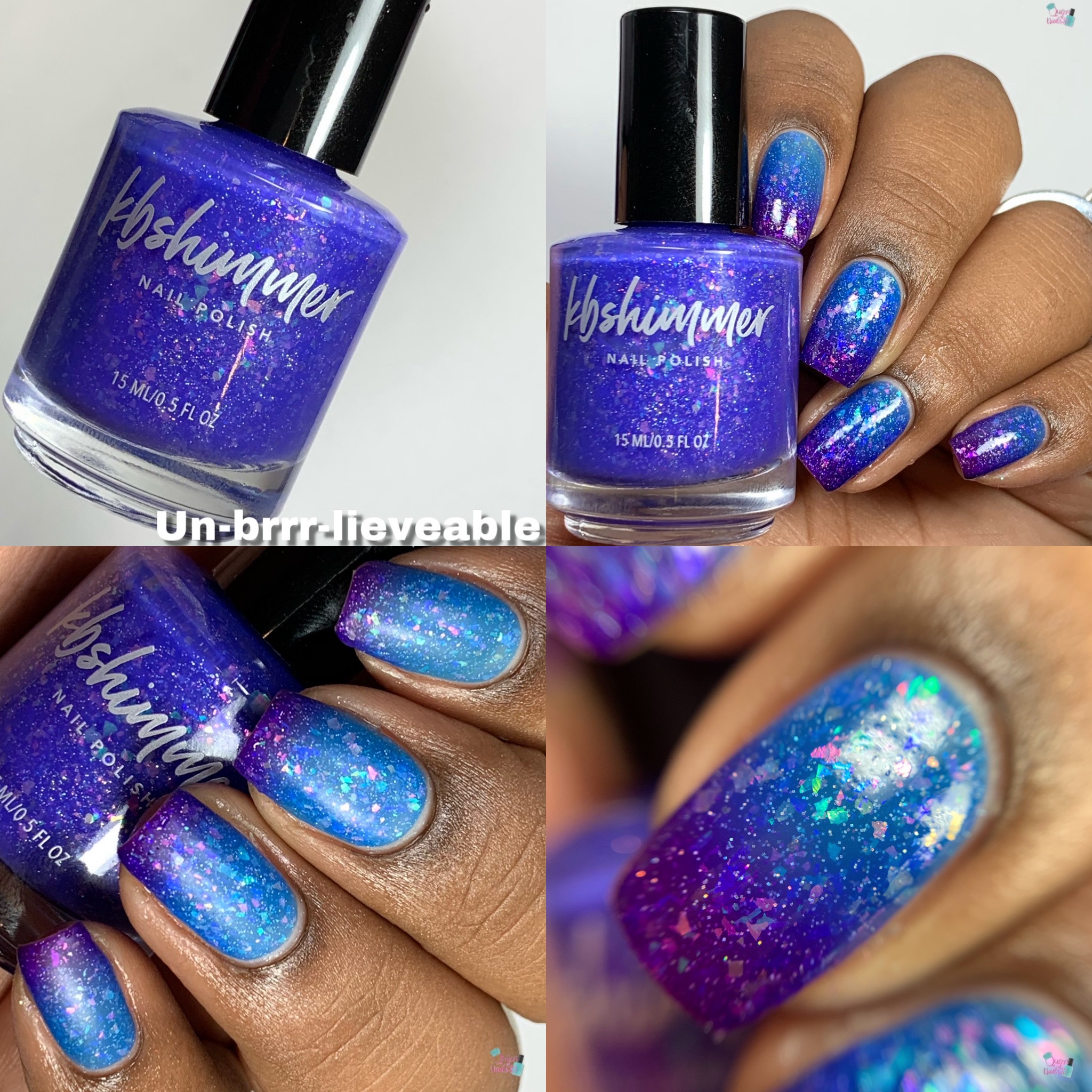 Cocoa & Cookies Sugar Scrub
Description: With notes of warm steamed milk and rich chocolate, a hint of vanilla and sugary sweetness along with the tan color of the scrub bring to mind fresh-baked sugar cookies. Like your favorite sprinkles, a hint of gold mica completes this yummy scrub. For use all over your body, this scrub will help even the driest winter skin.
Price: $10 / Cap: NONE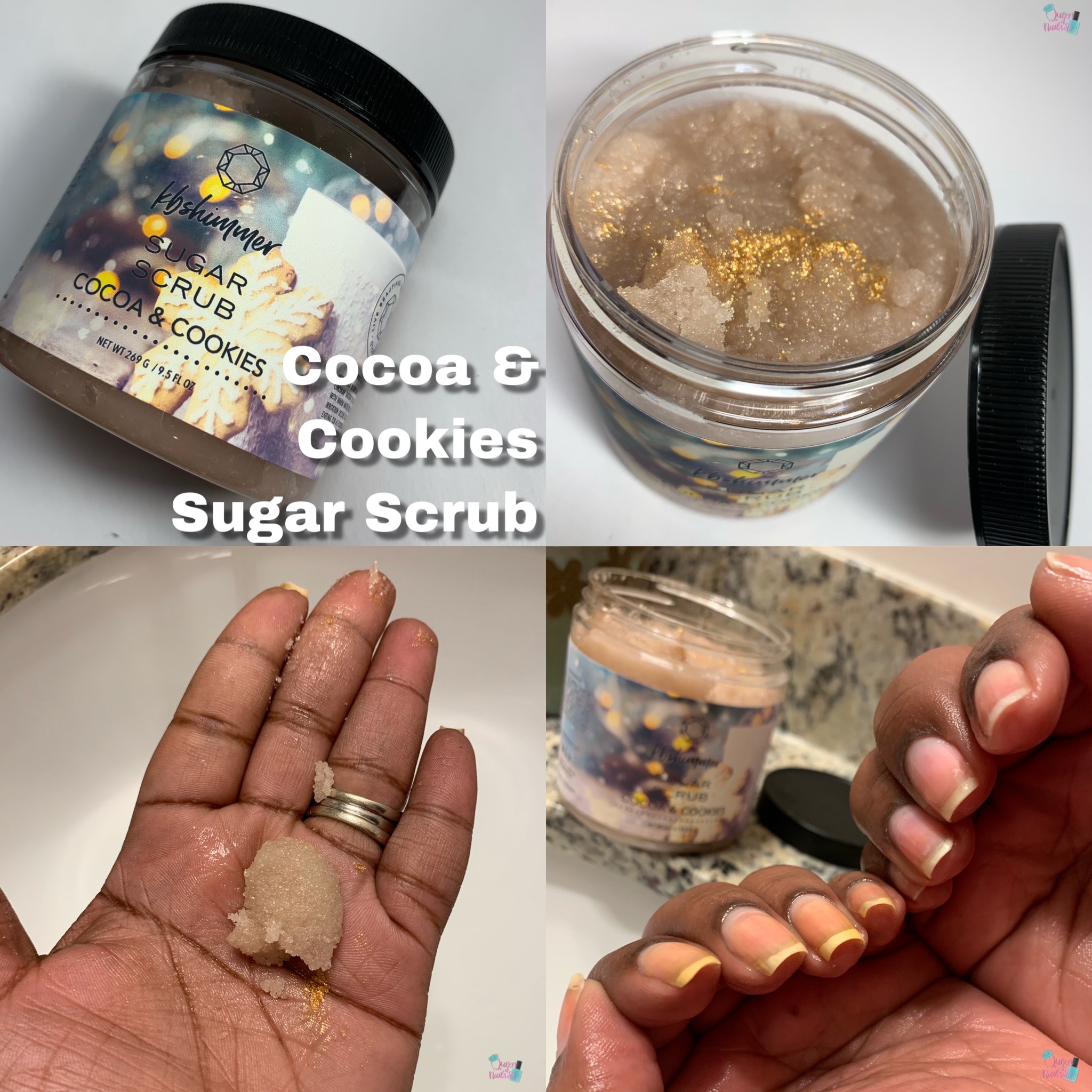 Lemming Lacquer – Flame of Hope
Maker: Cassie
Description: A winter blue crelly base with red/bronze/copper shifting shimmer, green/gold/orange/red iridescent flakes and scattered holo dust
Price: $13 / Cap: 125 bottles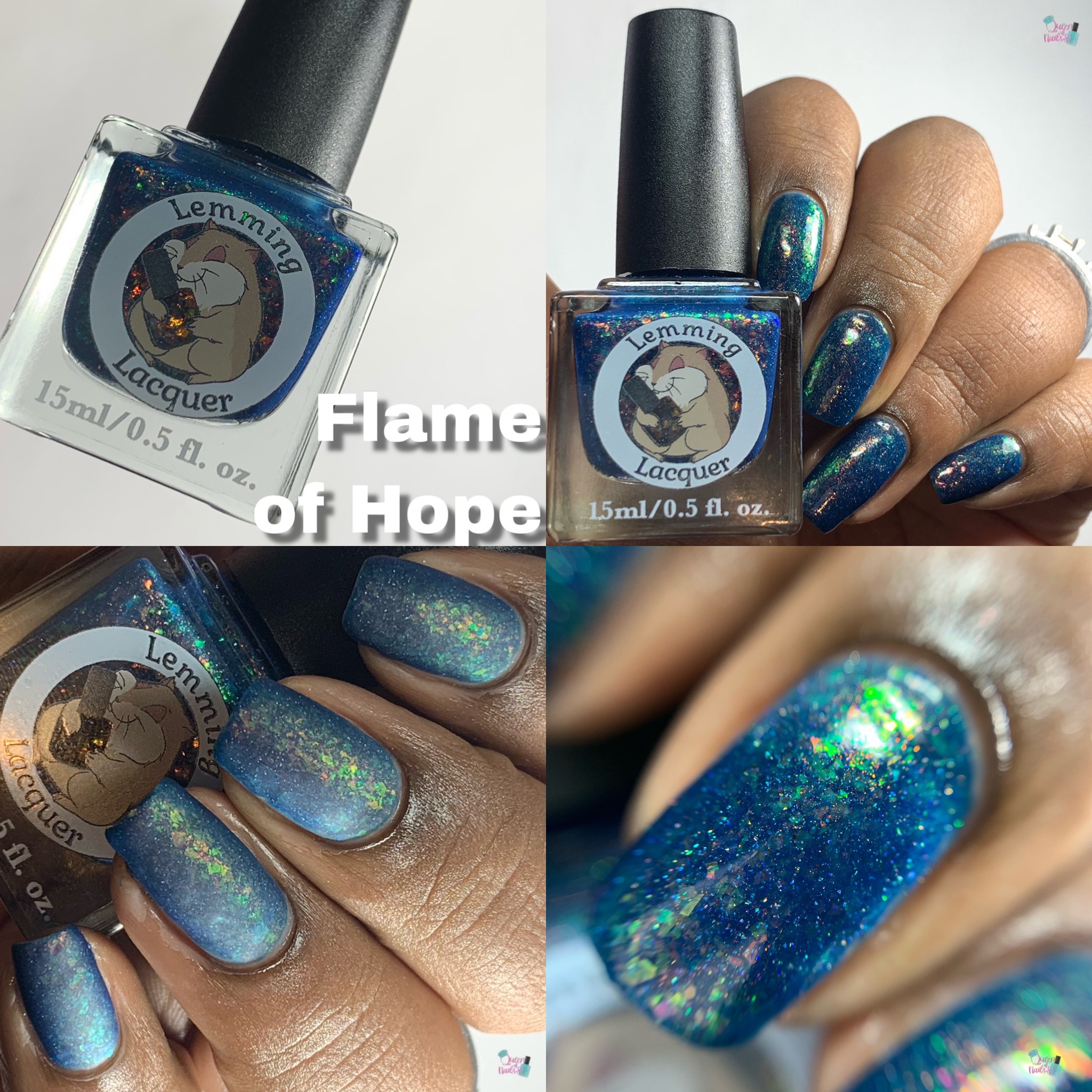 LynB Designs – Oh Snow You Don't
Maker: Jennalyn
Description: A sheer purple based red to gold to orange pastel multichrome with linear holo and red to orange to copper to gold UCC flakies
Price: $12 / Cap: 150 bottles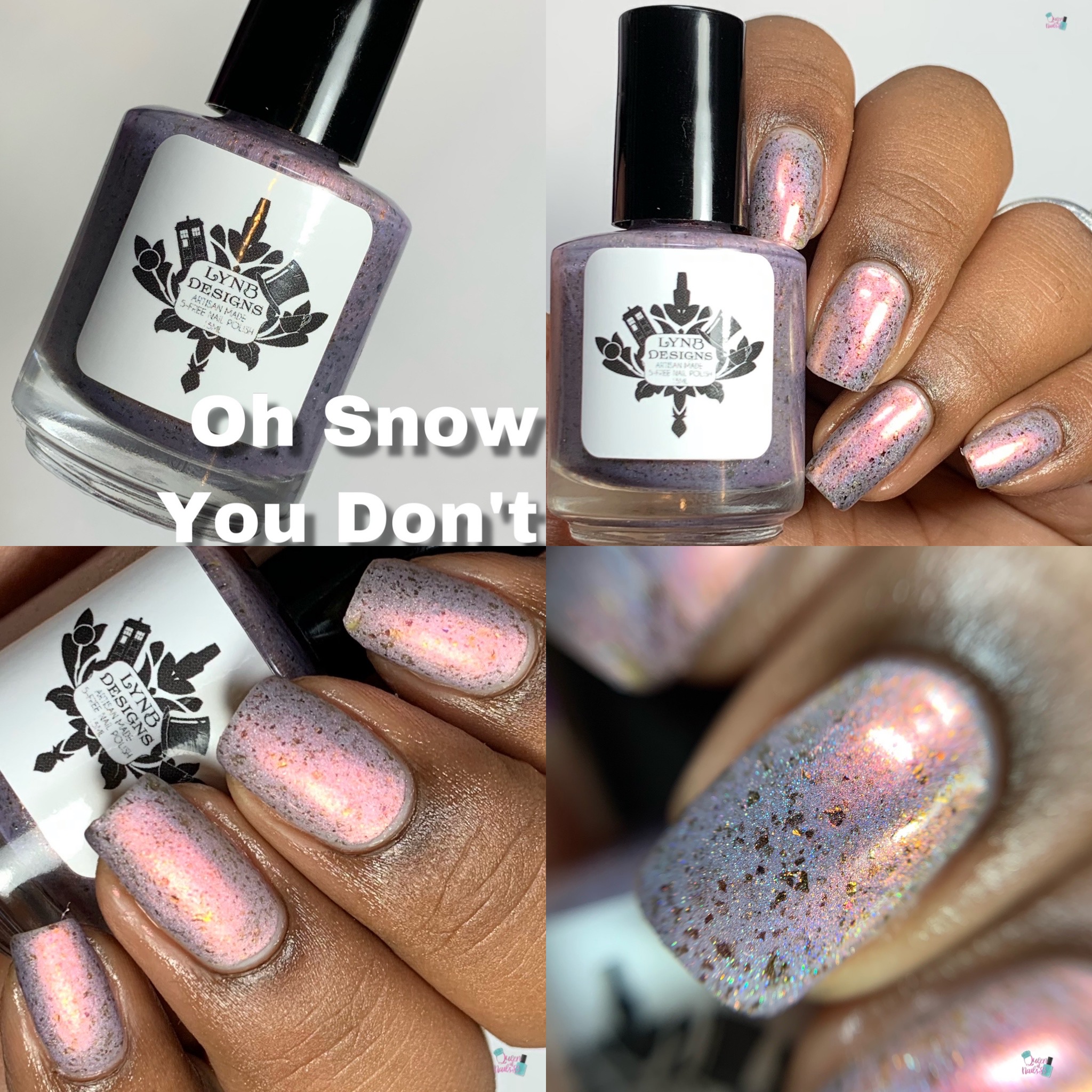 Pretty Beautiful Unlimited – Wonderland
Maker: Virginia
Description: A lightly tinted grayish leaning blue holographic based, with unicorn pigment that shifts purple to gold to green and topped off with crystal chameleon flakies
Price: $12 / Cap:  150 bottles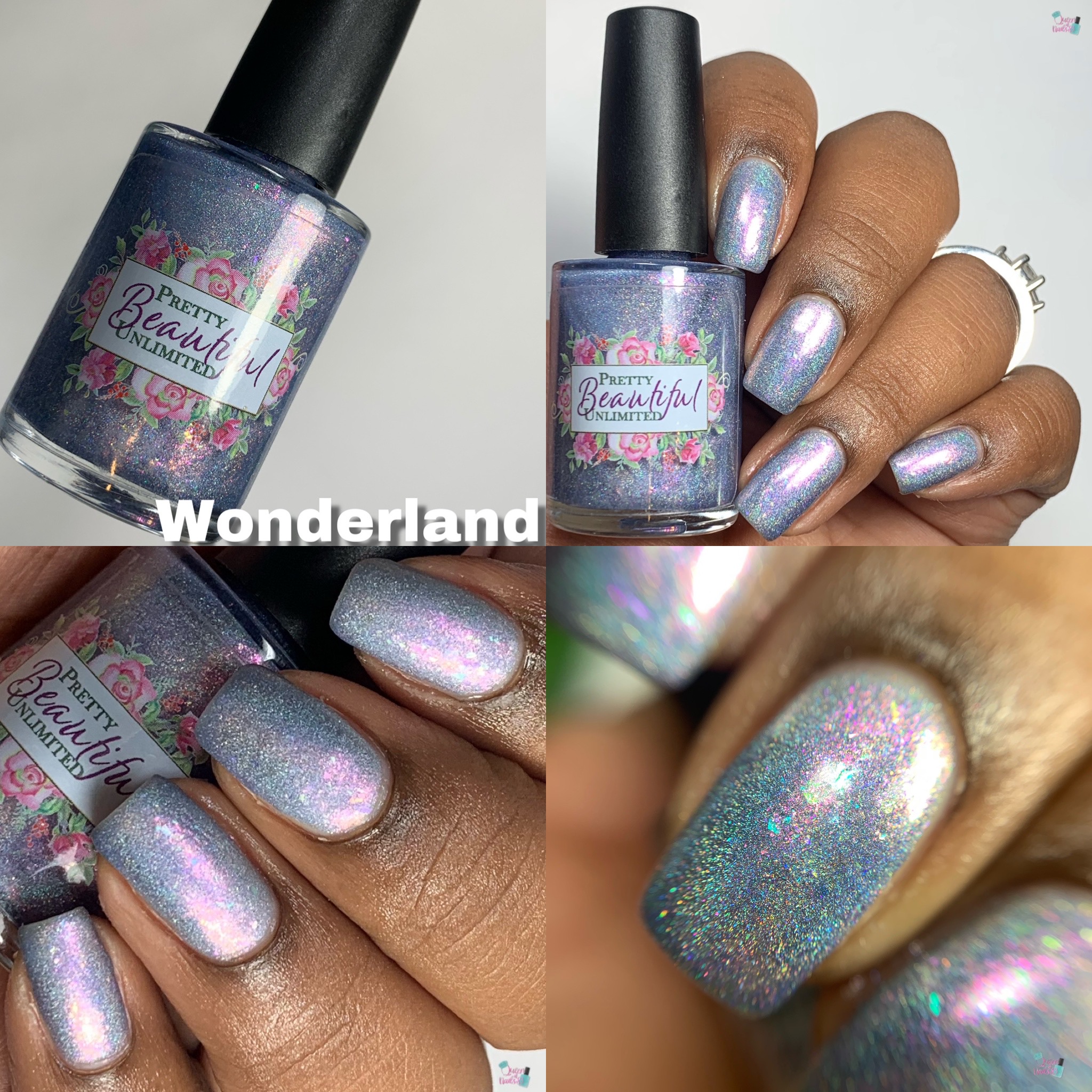 Da Bomb Wax Melt
Description: Scented like grandma's baking up a storm during the holidays. Citrus and spice and everything nice mingle with the sweet candied fruits of fruitcake and batter; topped off with hints of vanilla and cream
Price: $4.50 / Cap: 58 melts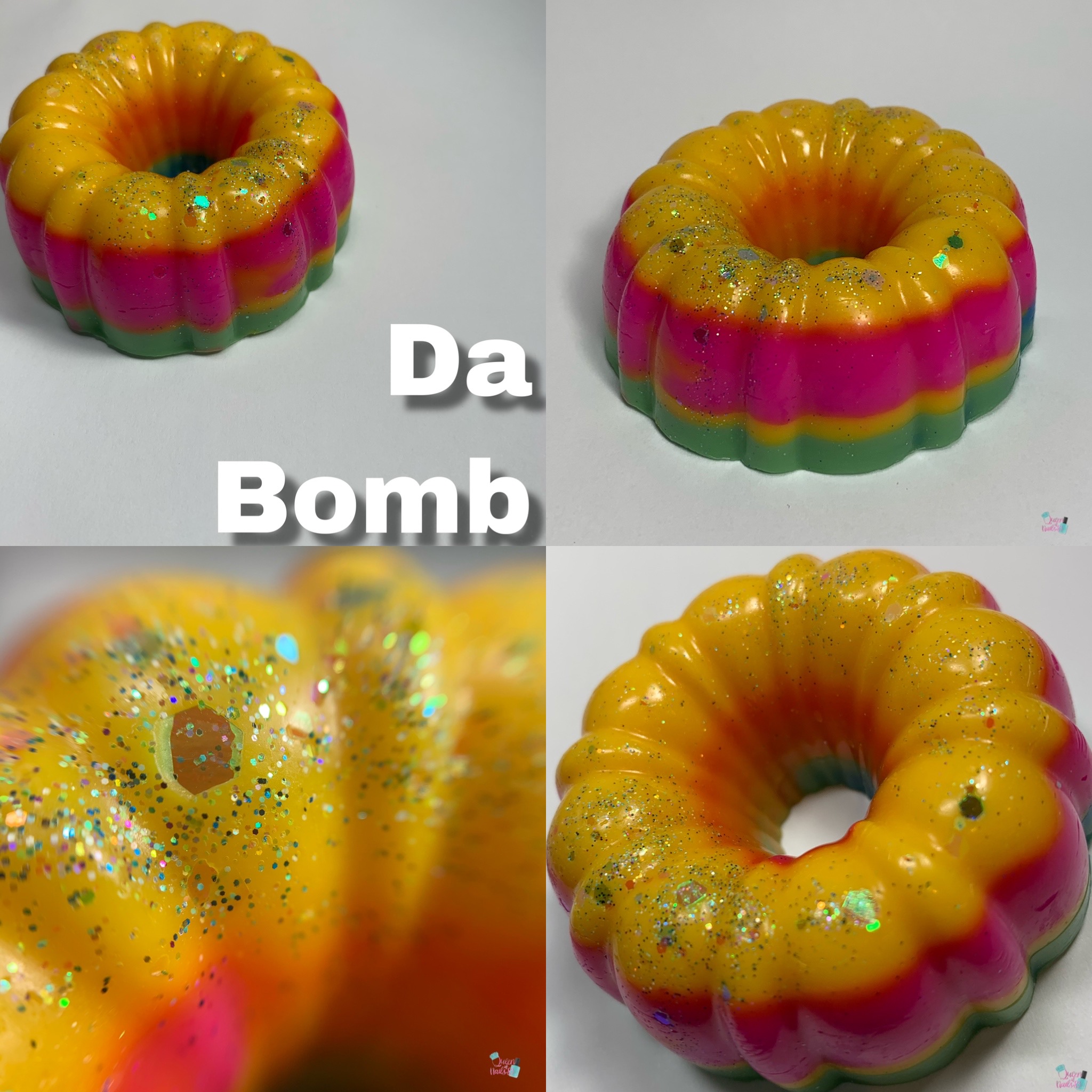 Rogue – Winter Solstice
Maker: Rachel
Description: A soft lavender packed with pink orange green color shifting flakes and holo micro flakes
Price: $12.50 / Cap: TBA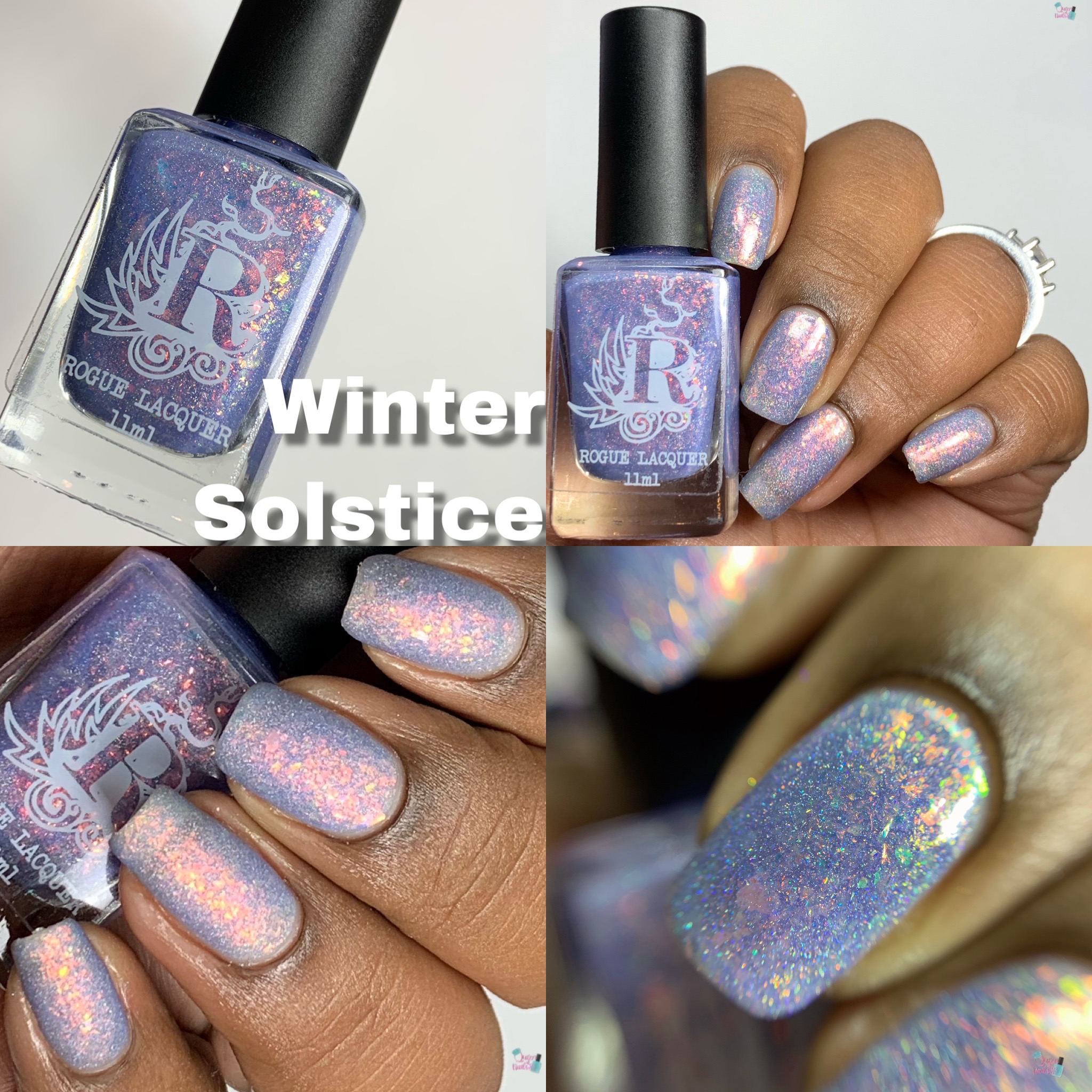 Sassy Sauce Polish – Heart Tree
Maker: Carrie
Description: A milky white base with aurora and copper shimmer loaded with red/orange shifting flakies and red holo micro glitter
Price: $12.75 / Cap: 100 bottles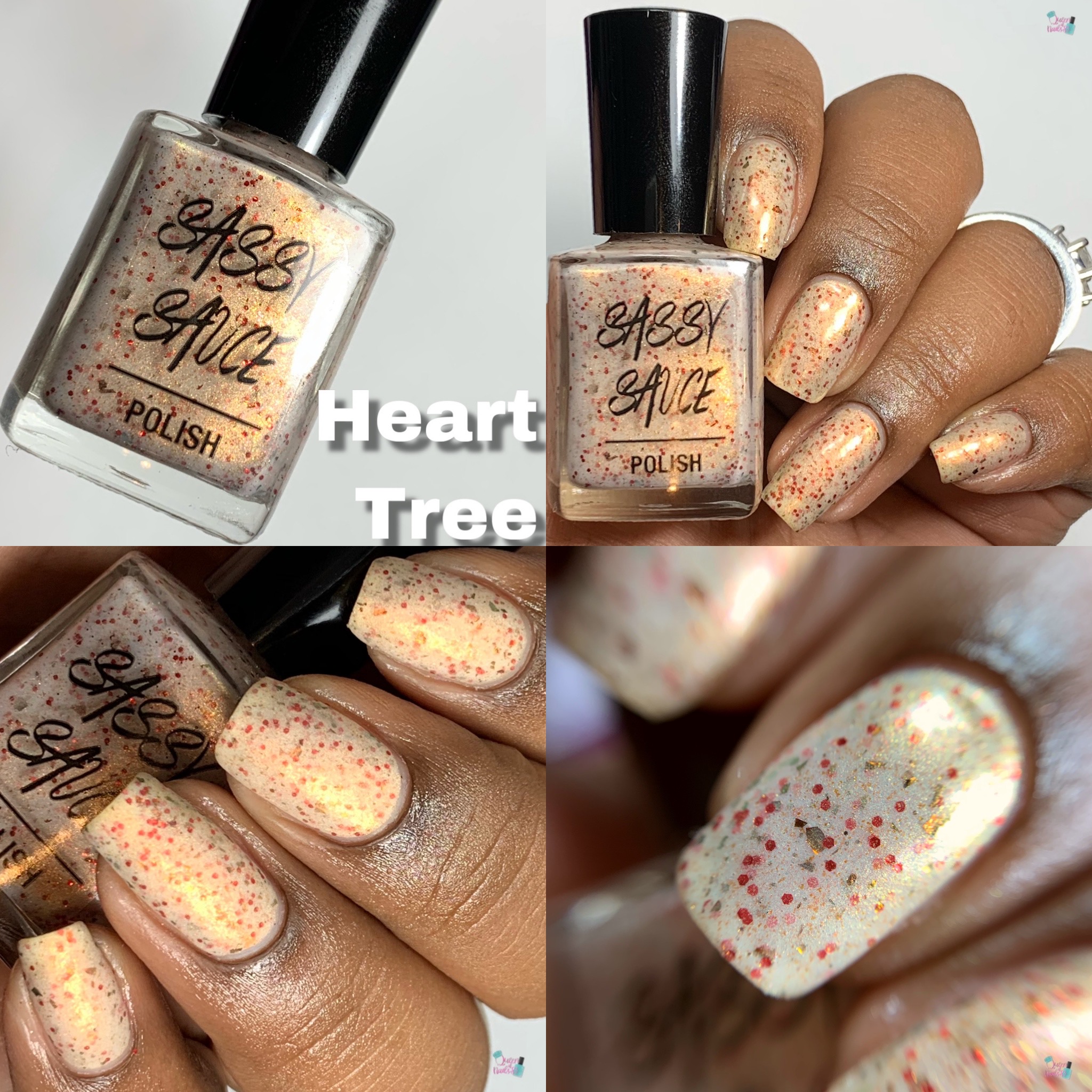 Scofflaw Nail Varnish – Brontosnowrus
Maker: Finch
Description: A light blue jelly with shifting blue-green shimmers, icy flecks, green microglitters, and scattered holo
Price: $10 / Cap: NONE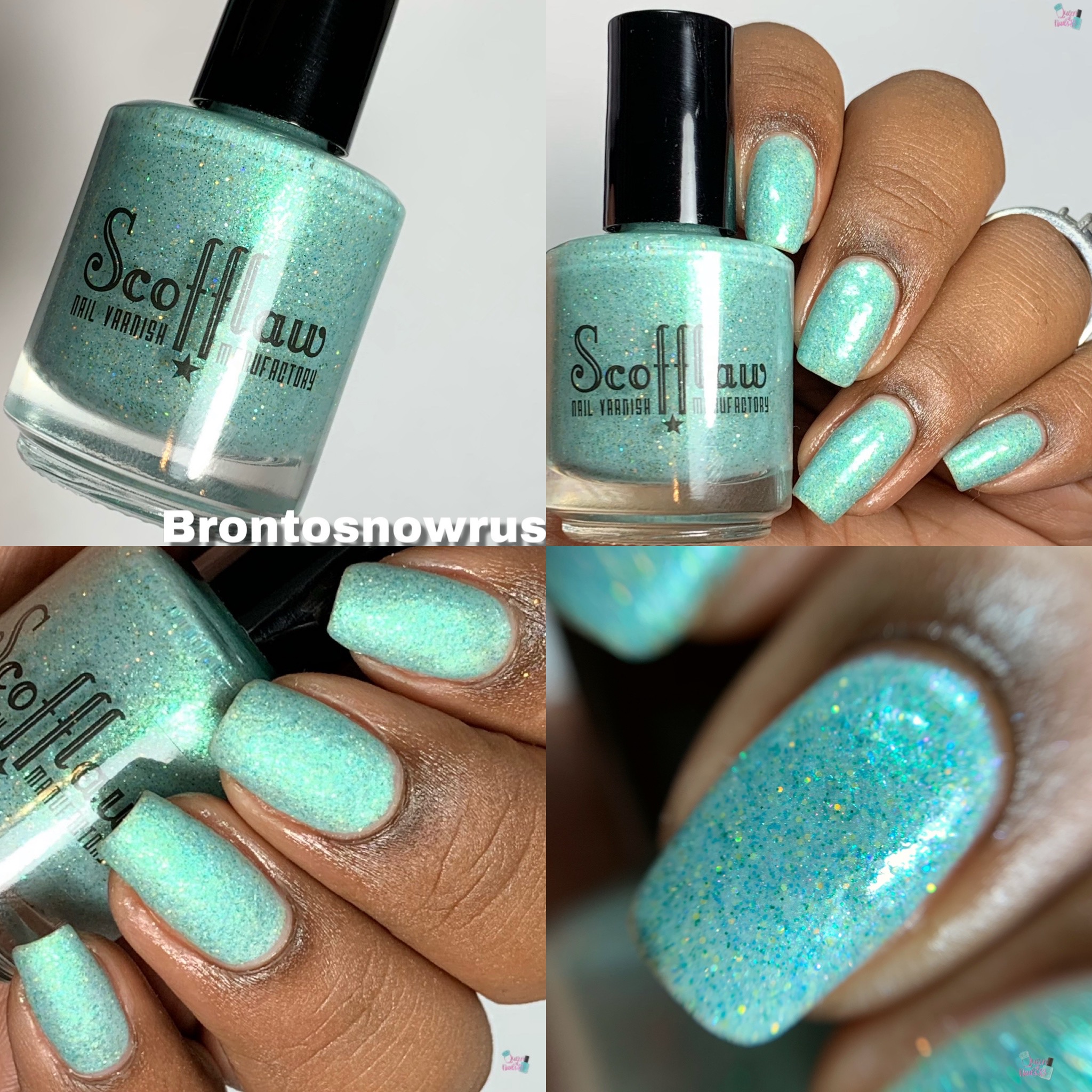 Available: Monday, December 2nd @ 11am et – Friday, December 6th @ 11:59pm et!!!!
**Polish and Indie Pickup**
*Like, Comment and Subscribe*
Eat, Laugh, Polish, Repeat
Queen of Nails 83
💕