Hey Sugas!! The L'Escarpolette Collection from Femme Fatale is inspired by The Swing painting (or The Happy Accidents of the Swing) by Jean-Honoré Fragonard. Not only is this painting delicate and fun, but also rich and moody in it's color palette. Femme Fatale has chosen to go with rich shades and a few whimsical pieces thrown in too. 
And we can't forget the December Color of the Month and Femme of the Month, both of which will only be available December 1st thru 5th! Act fast!!
Enjoy!
**All swatches are done using liquid latex base coat, glossy, QDTC and matte topcoat. Swatch photos are taken using artificial lights.**
Clandestine Affair $14.50 AUD (T)
A pale blue (warm) to violet blue (cold) thermal, with reddish duochrome shine and scattered holographic flecks.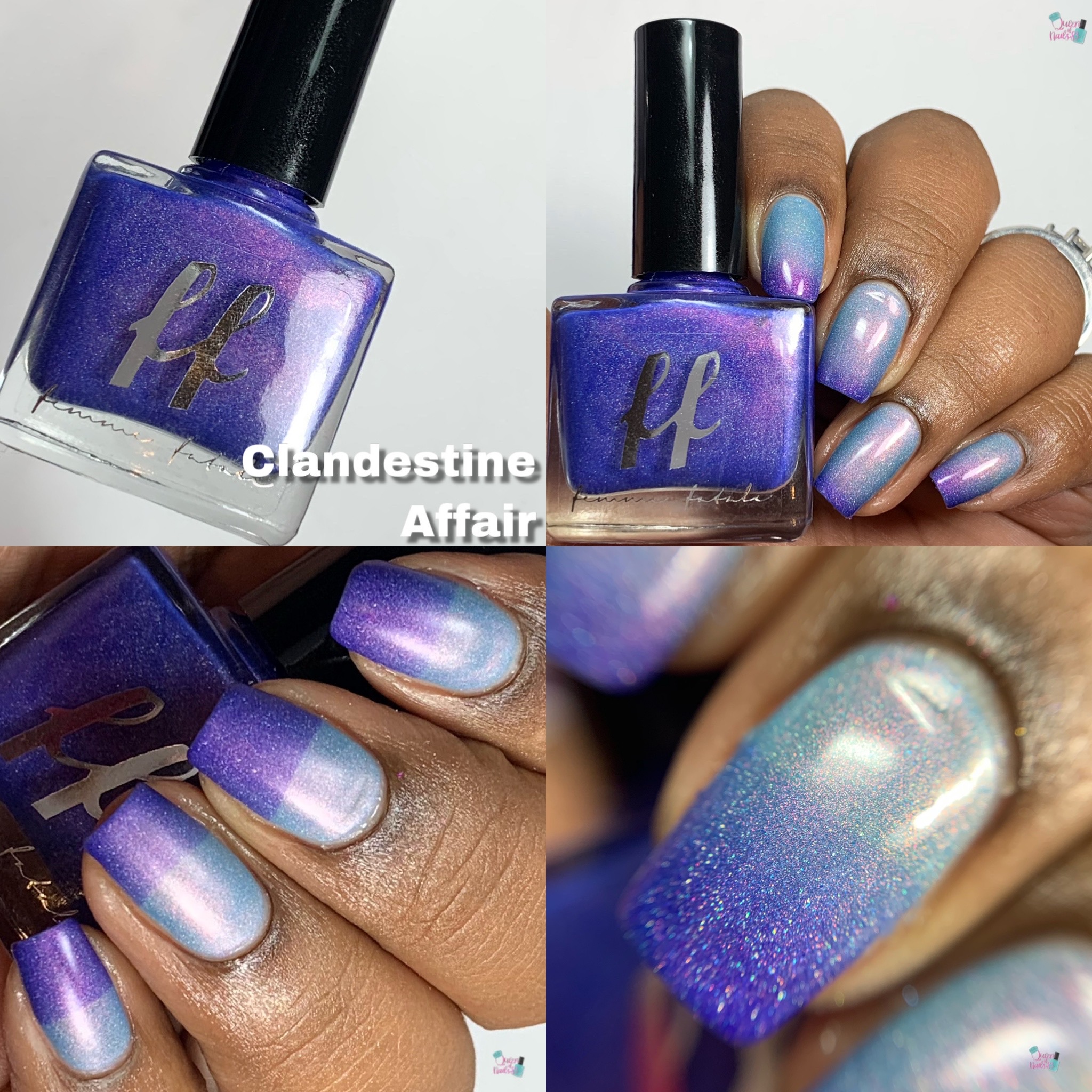 Lace & Ruffles $12.50 AUD
A startlingly bright blue-purple glass foil finish and is filled with silver holographic glitters in various sizes. 
Two Lovers $13.50 AUD
A sheer, luminous violet pink base gives way to assorted red holographic glitters and shreds in various sizes.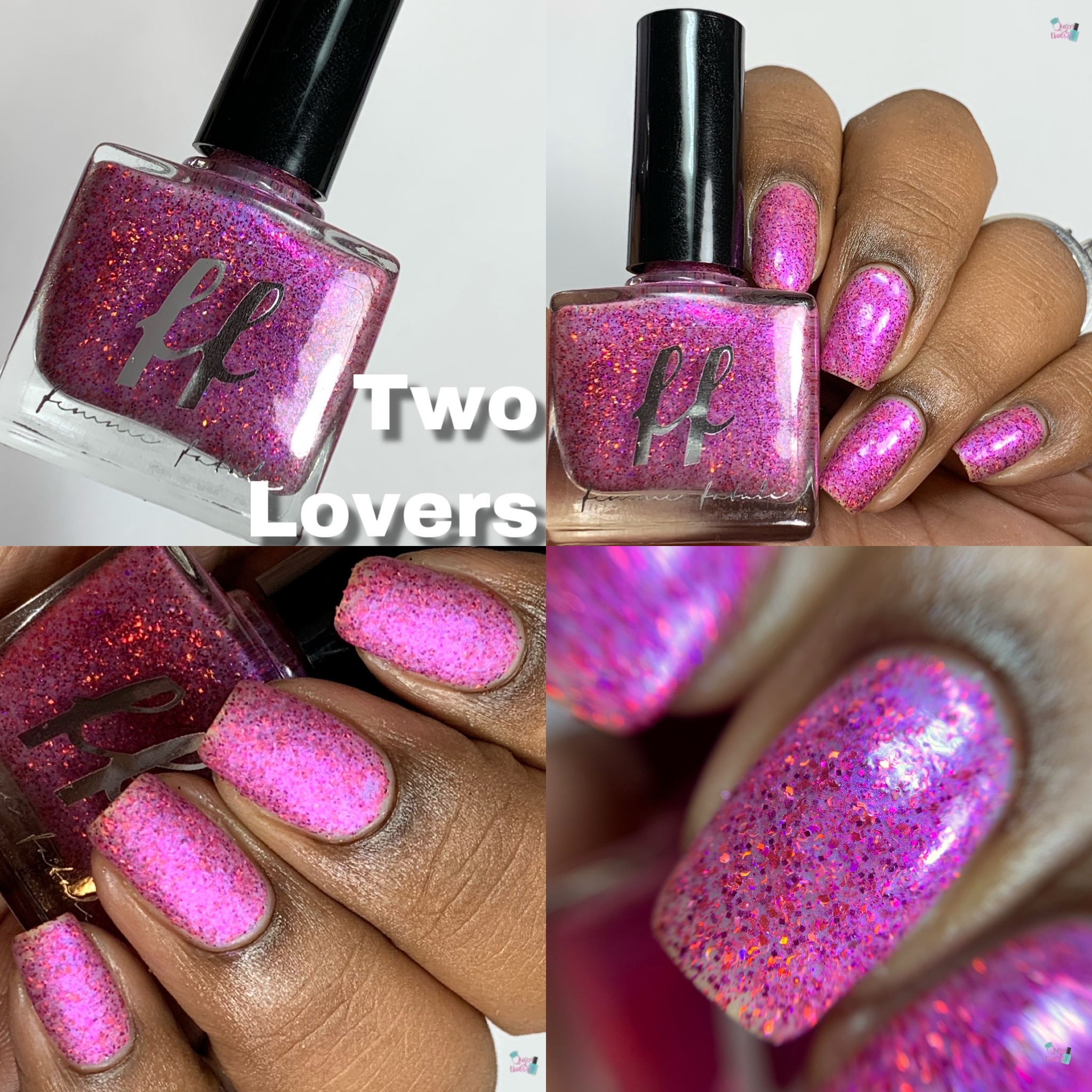 Amoretto $13.50 AUD
A pale sage green crème with strong mushroom-beige undertones, and packed full of ruby red microflakes.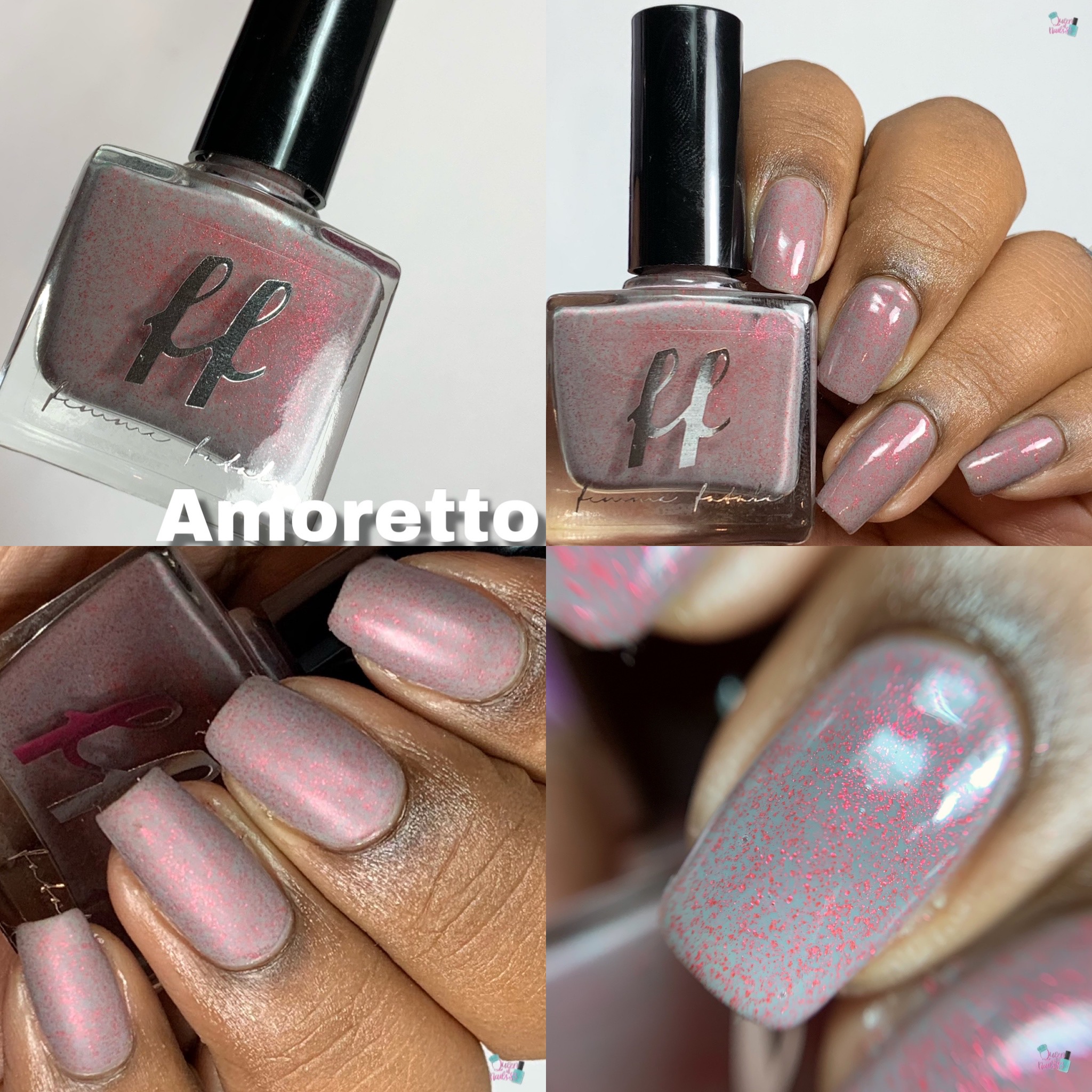 Joie de Vivre $12.50 AUD
A beautifully smooth medium pine green with a luminous violet glow.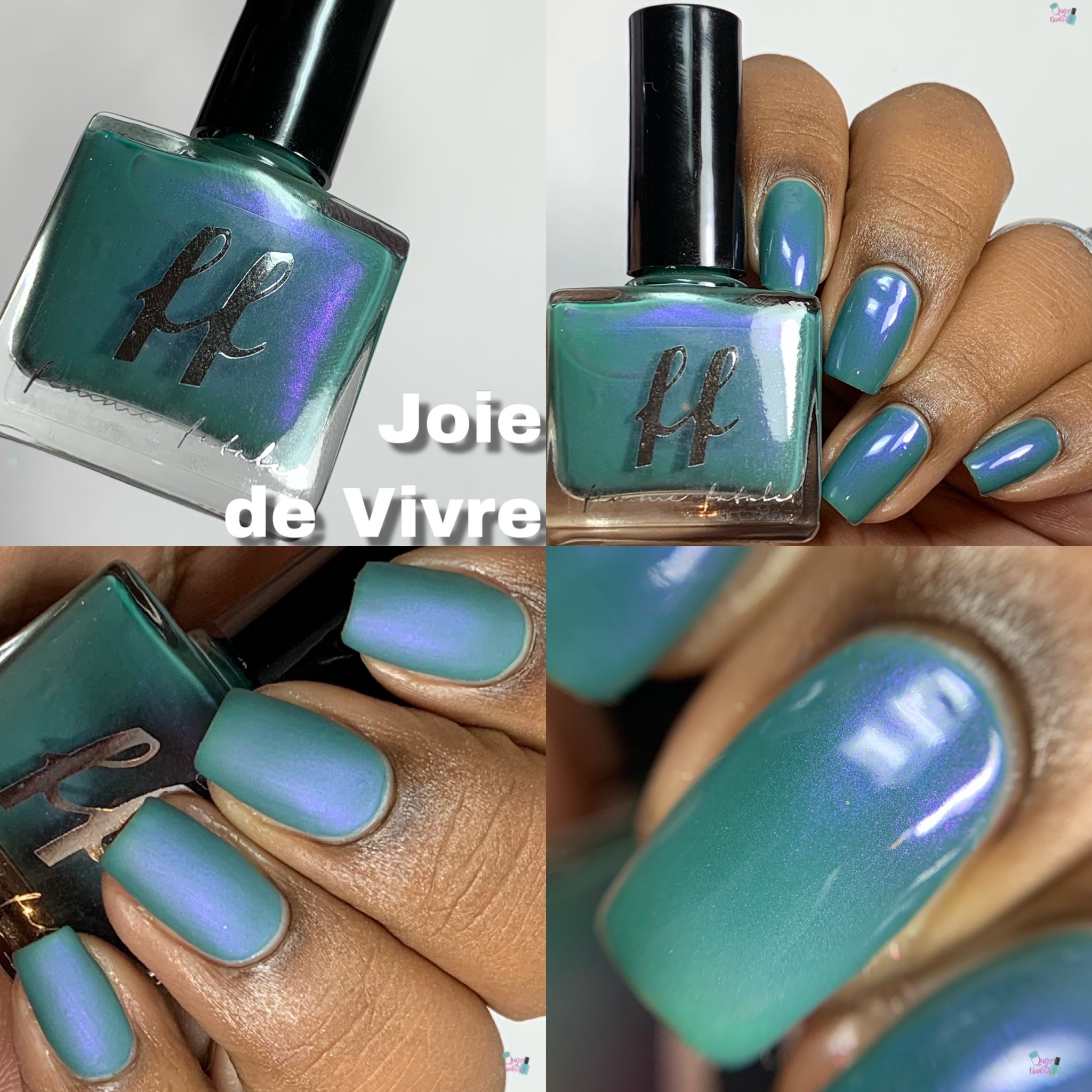 Sylvan Glade $13.50 AUD
A blackened forest green jelly base filled with holographic emerald glitters.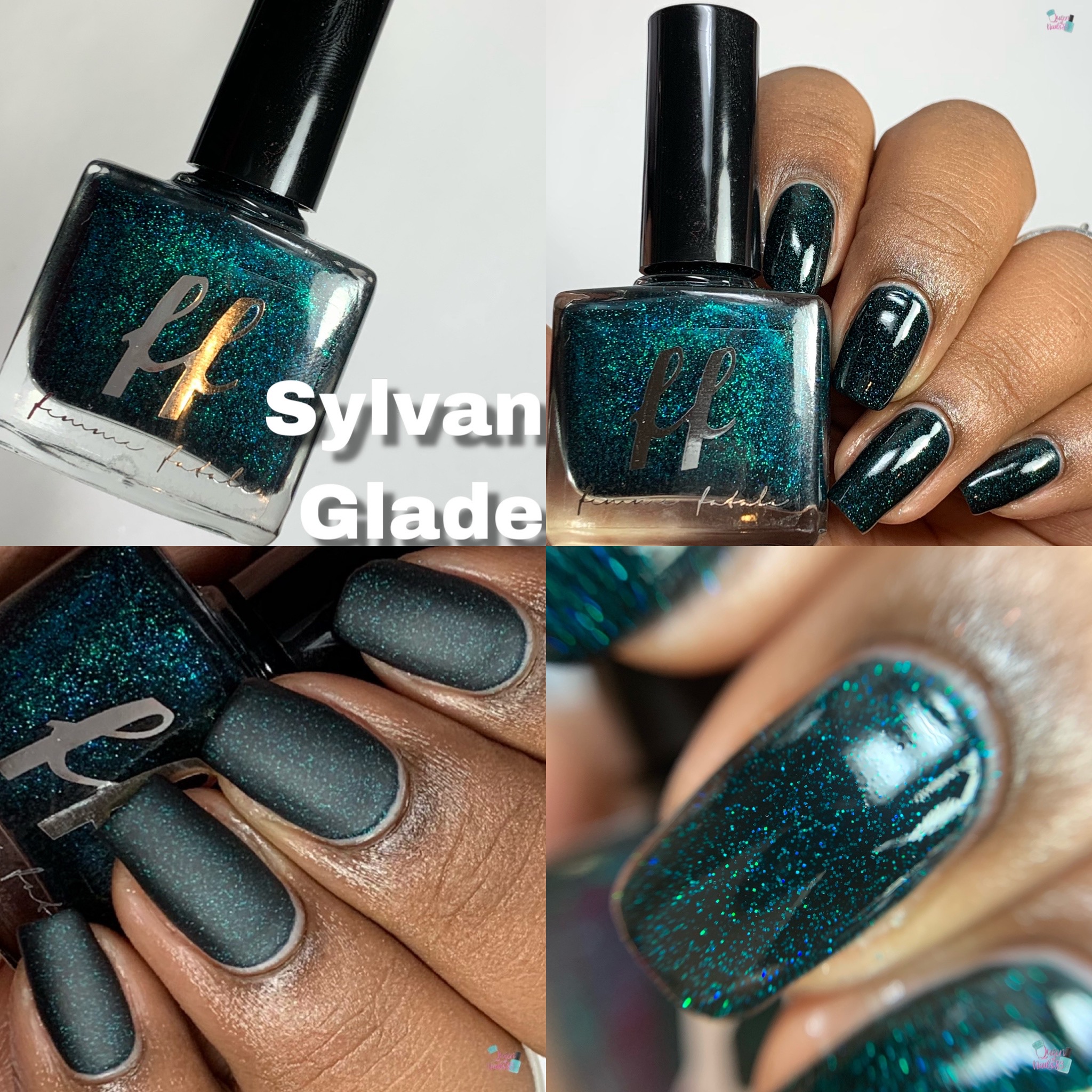 December 

COTM
Gilded Crystal $12.00 AUD
A sheer elegant white base with soft golden shine, and assorted glitters in bronze and gold holographic.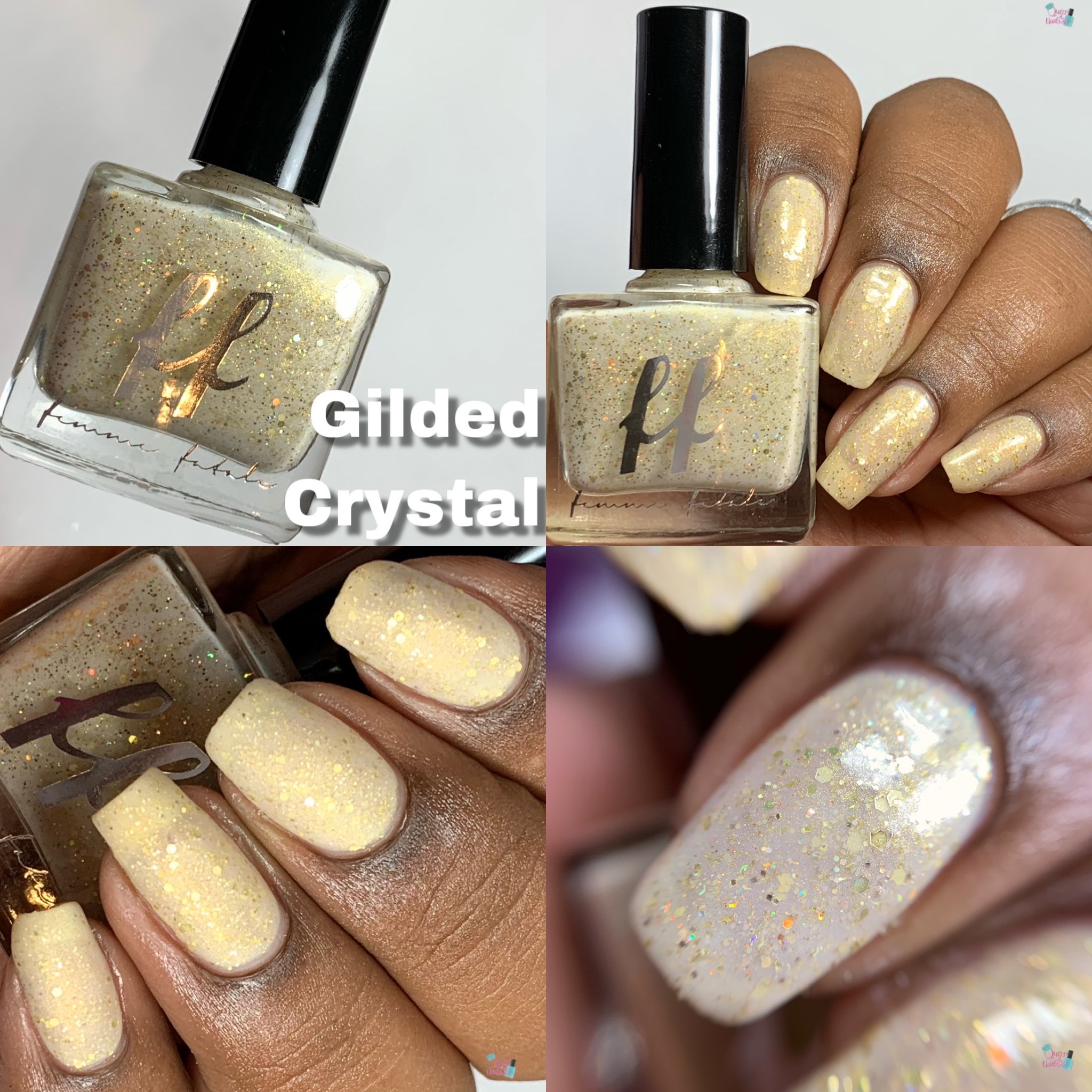 December 

FOTM
Sugar & Snowflakes $12.00 AUD
A translucent rose pink base with reddish shine, lavender holographic glitters and matte purple glitters.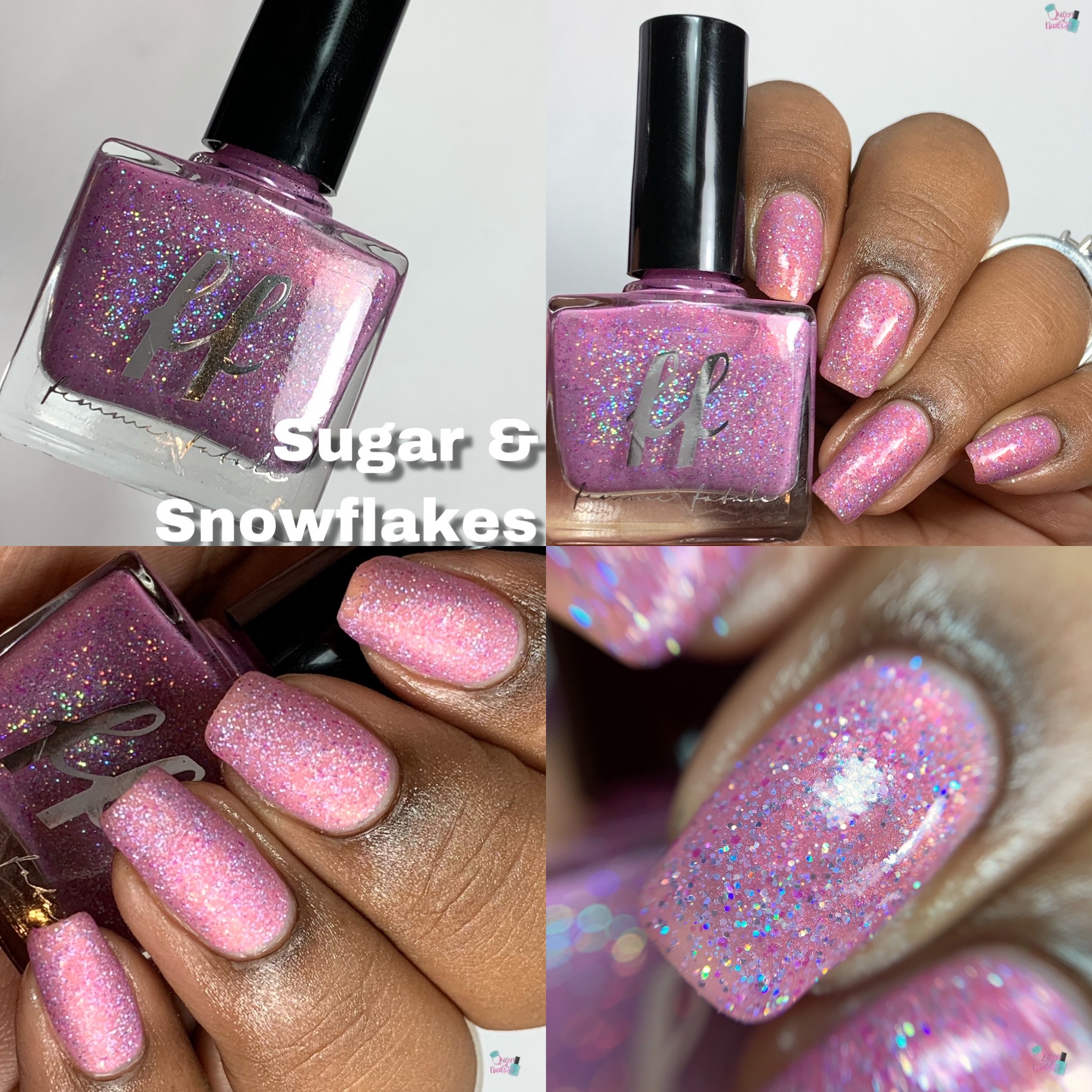 Femme Fatale Cosmetics – L'Escarpolette Collection and December COTM/FOTM
Opacity: swatch shown in 3 coats.
Price: as stated above. L'Escarpolette Collection will be  available for $74
Availability: December 1st
Femme Fatale Cosmetics
*Like, Comment and Subscribe*
Eat, Laugh, Polish, Repeat
Queen of Nails 83
💕