Hey Sugas!!! Before the clock strikes 12 o'clock midnight here on the east coast, what do ya say we talk Black Friday?!
Starting our shopping season off here in the Queendom, we have LynB Designs. LynB Designs is launch her new 6-piece collection, Off to See the Wizard, the December 2019 PotM and a few Black Friday Freebies (gift w/ purchase) on Wednesday, November 27th.
Let's take a look!
Enjoy…
**All swatches are done using liquid latex peel off base coat, Matte Top Coat and glossy, QDTC. Swatch photos are taken using artificial lights.**
Off to See the Wizard Collection
Over the Rainbow
A pale grey crelly with two different UCC flakies and holo micro flakies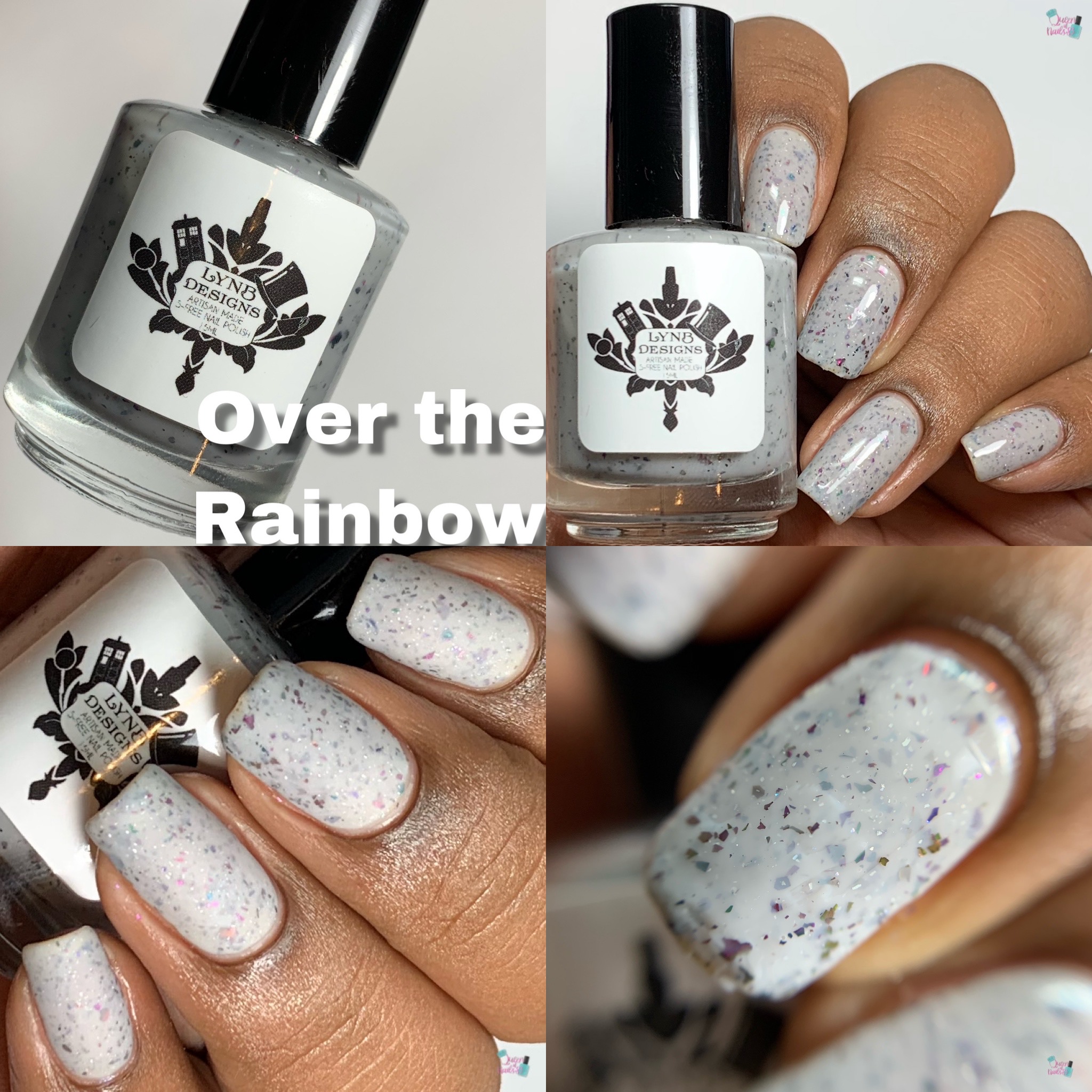 Emerald City (T)
An emerald green to pastel green thermal base with green/ blue/ gold shifting flakies, and red/gold/green shifting flakies with added holo flakies
Are You a Good Witch?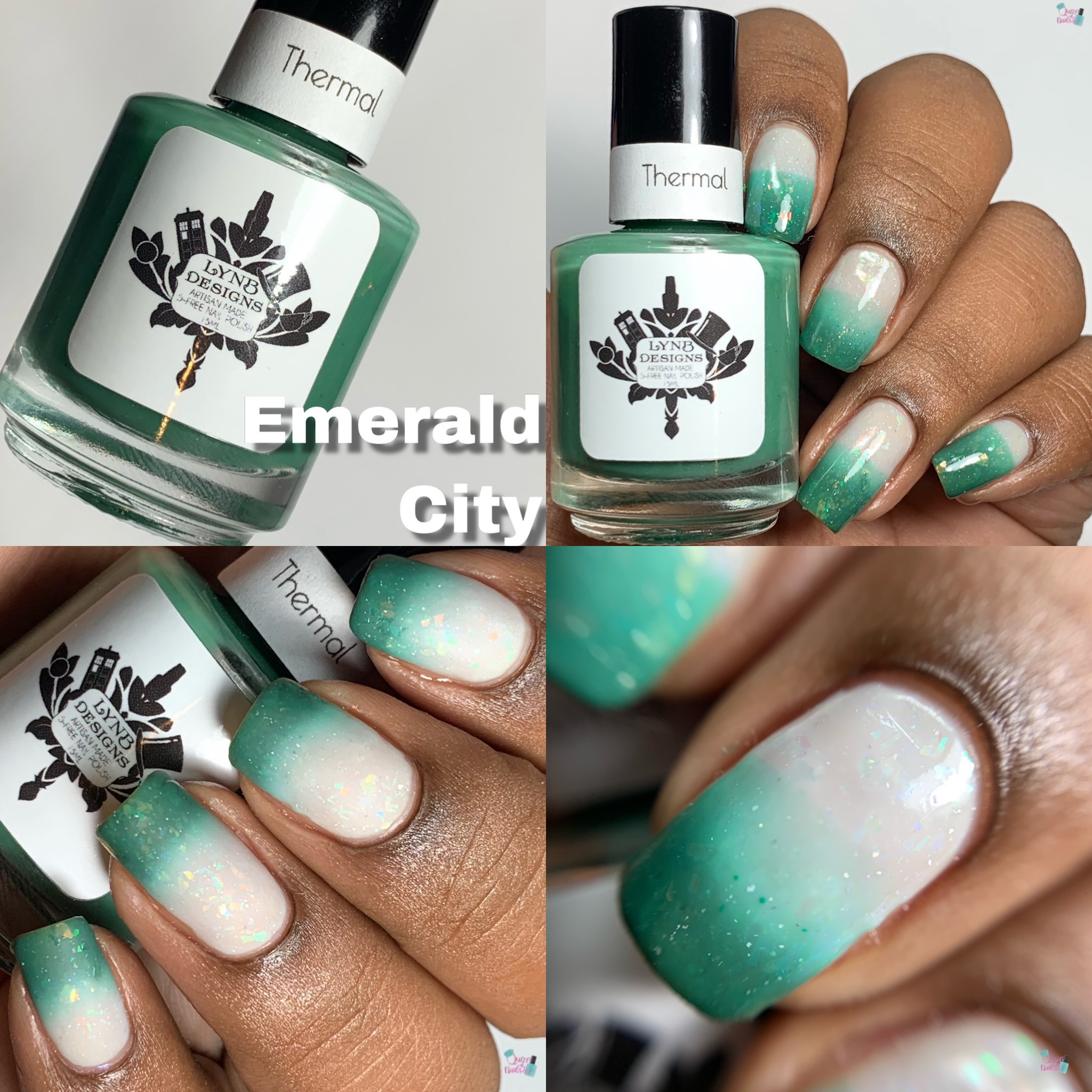 A sheer buildable linear holo base with pink to purple to blue multichrome shimmer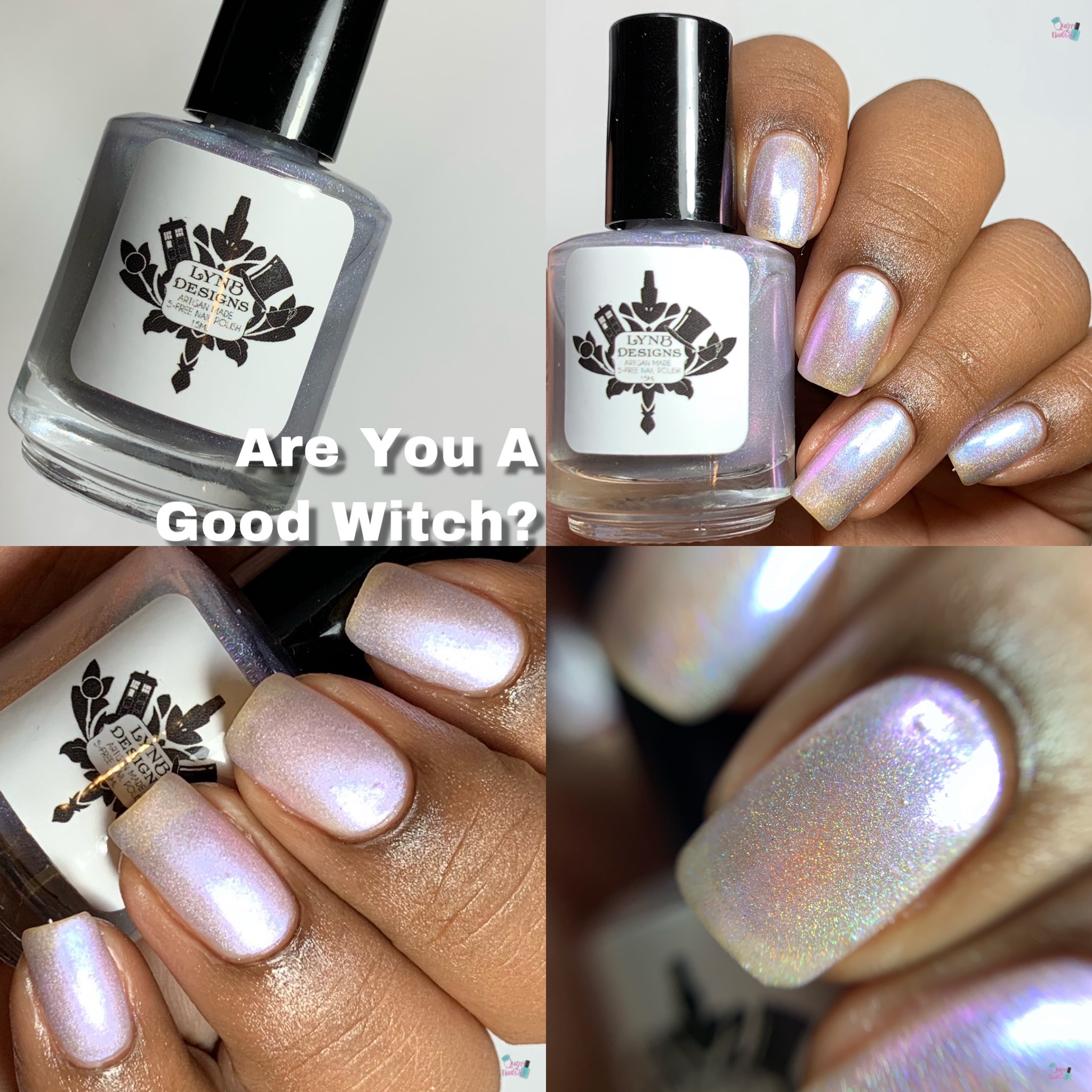 Poppy Fields (T)
A muted red orange yellow thermal base with red green gold shifting flakies and turquoise shimmer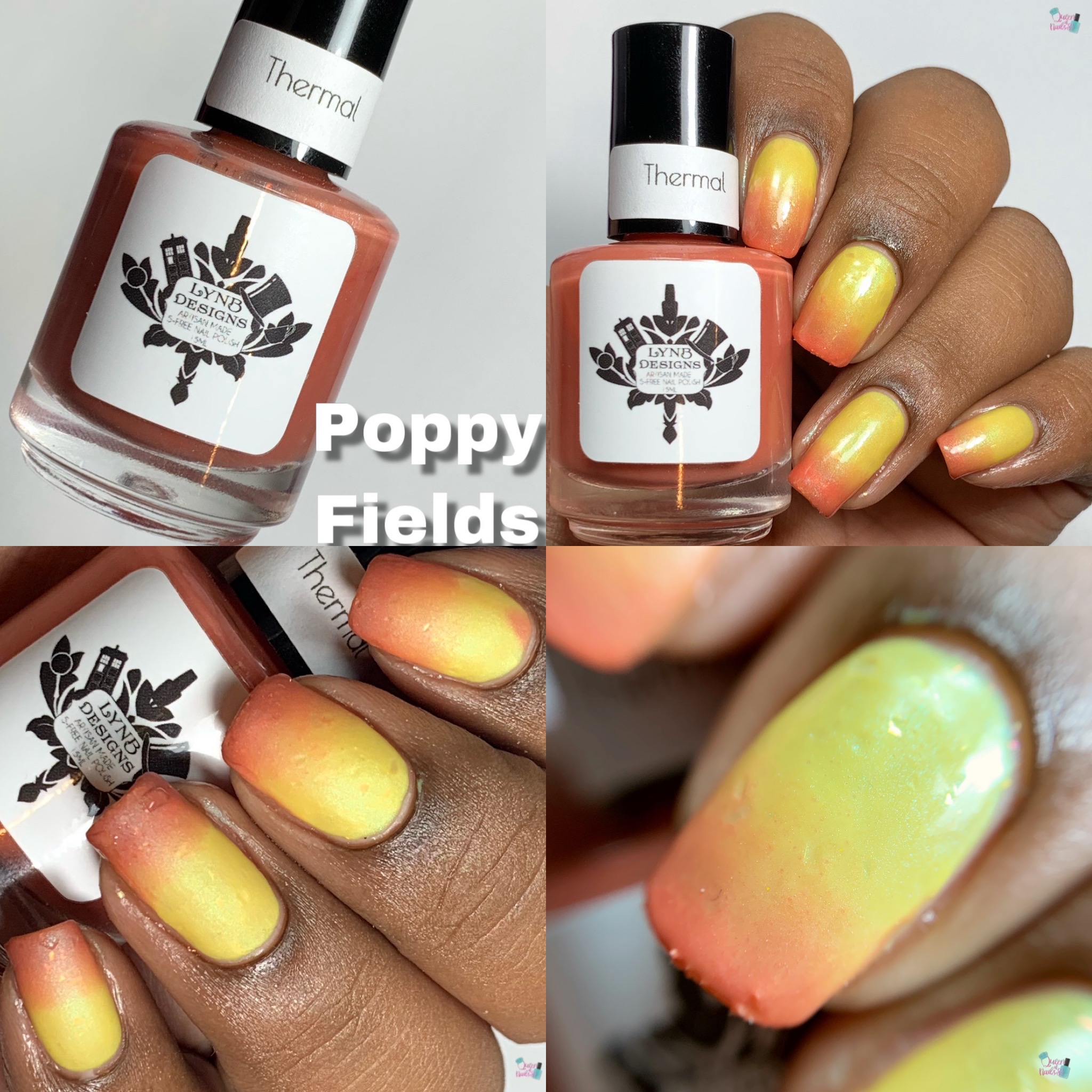 There's No Place Like Home
A red metallic micro flakie base filled with linear holo pigment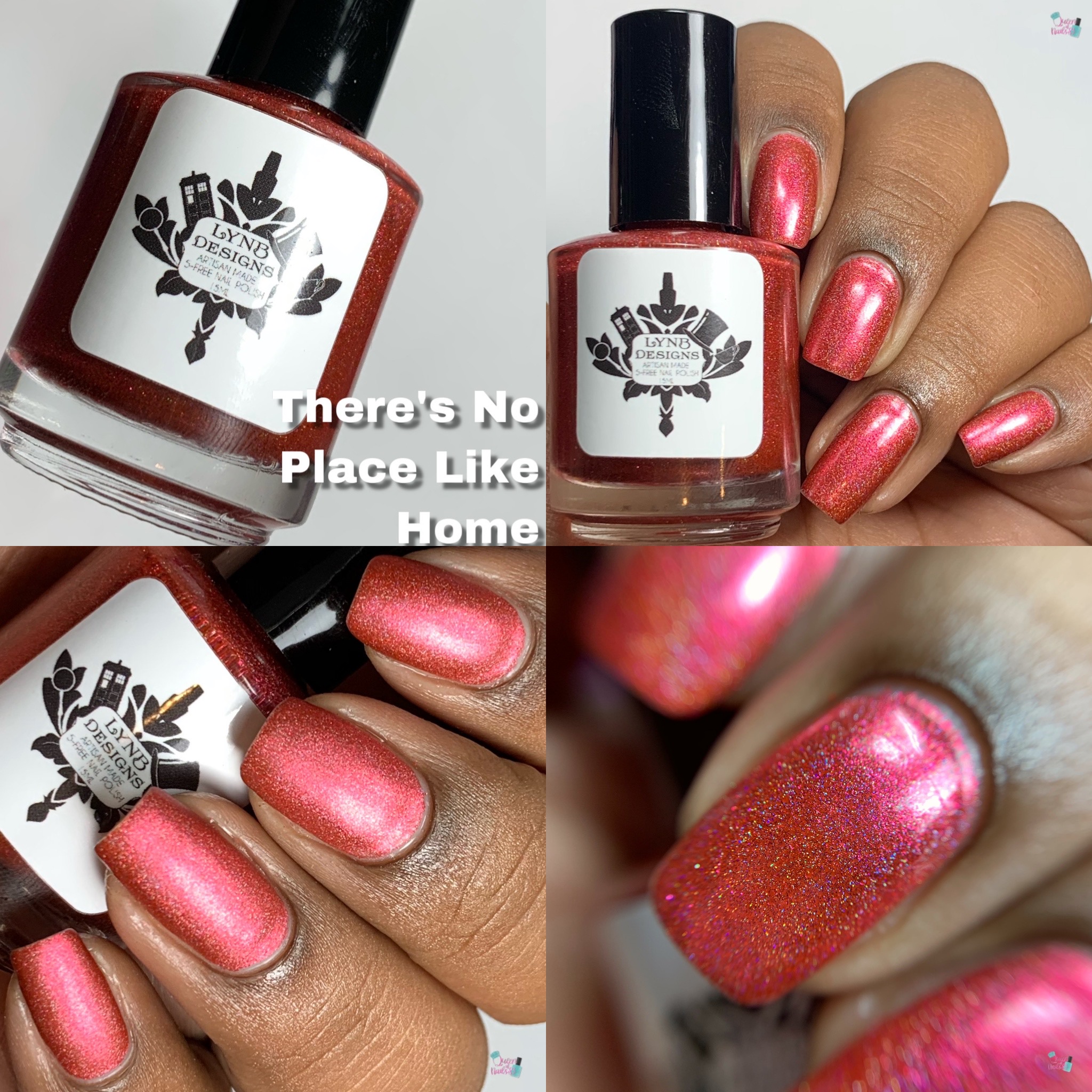 Not in Kansas Anymore
A pale yellow crelly base with red to copper to gold shifting UCC flakies and holo micro shreds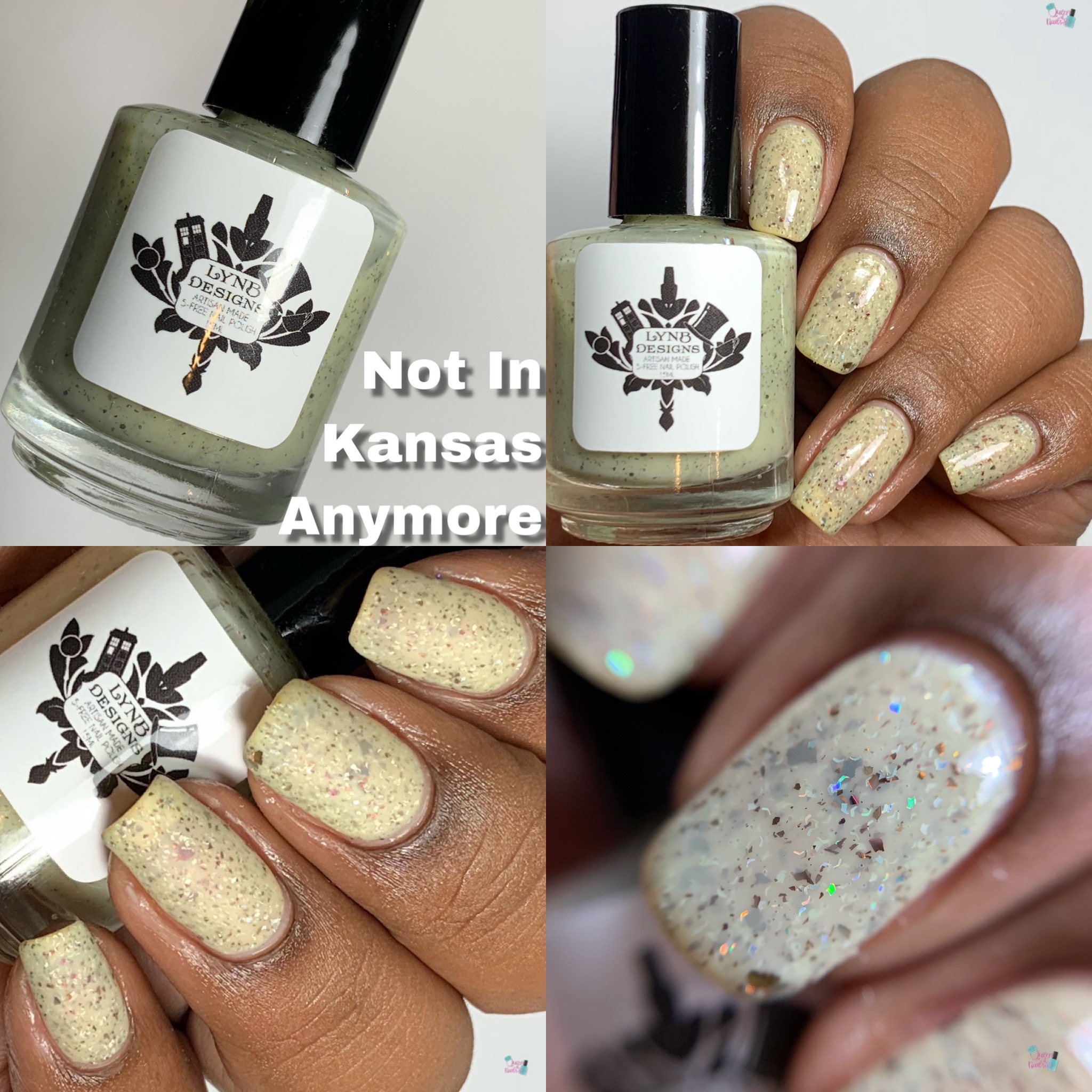 Black Friday Freebies (Gift w/ Purchase)
Minimalista
A muted cool blurple crelly base with turquoise shimmer and scattered holo shimmer. $25 min.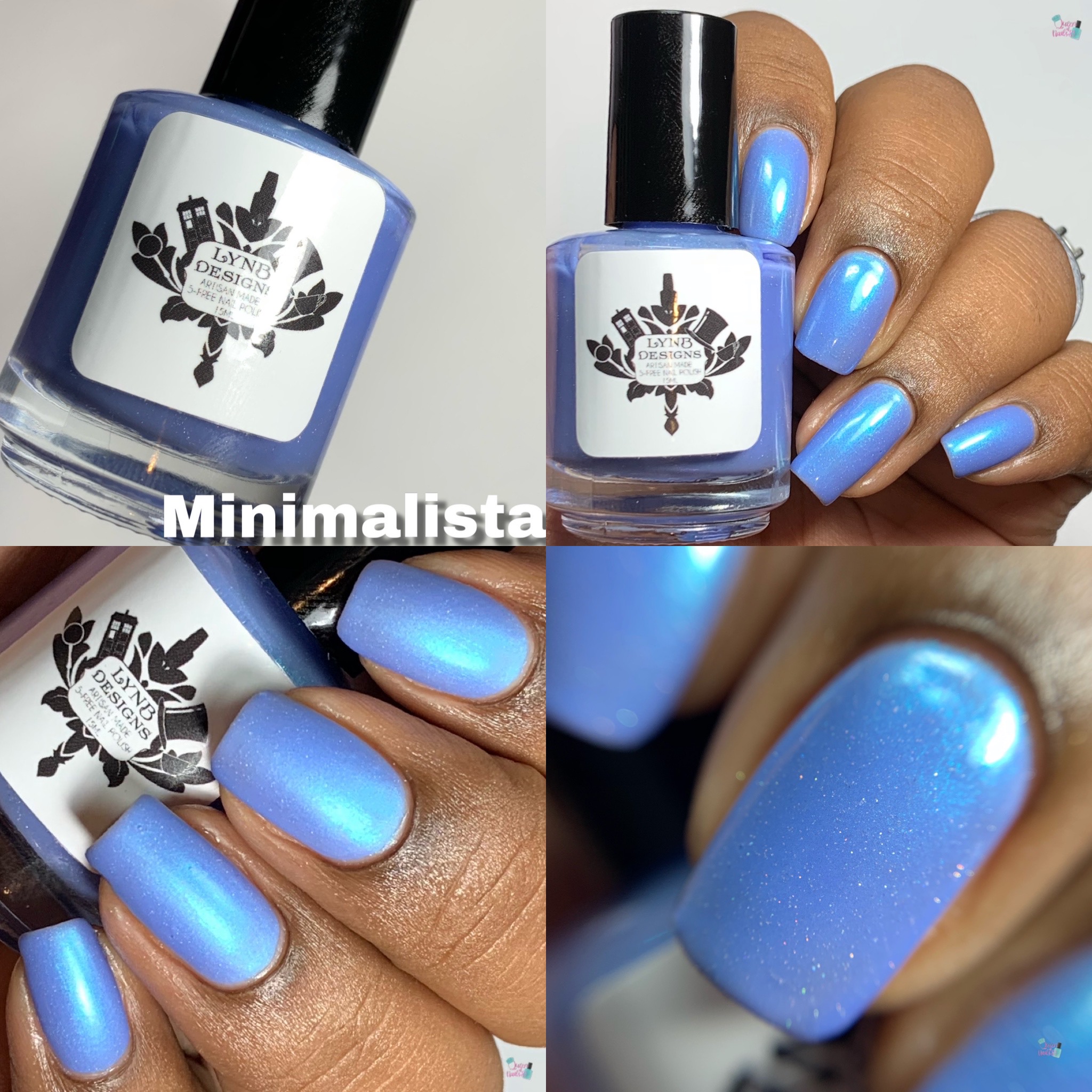 Set Phasers to Stunning
A green to chartreuse to gold to pink UCC flakies in a clear base. Swatch shown in 2 coats over Quoth the Raven. $50 min.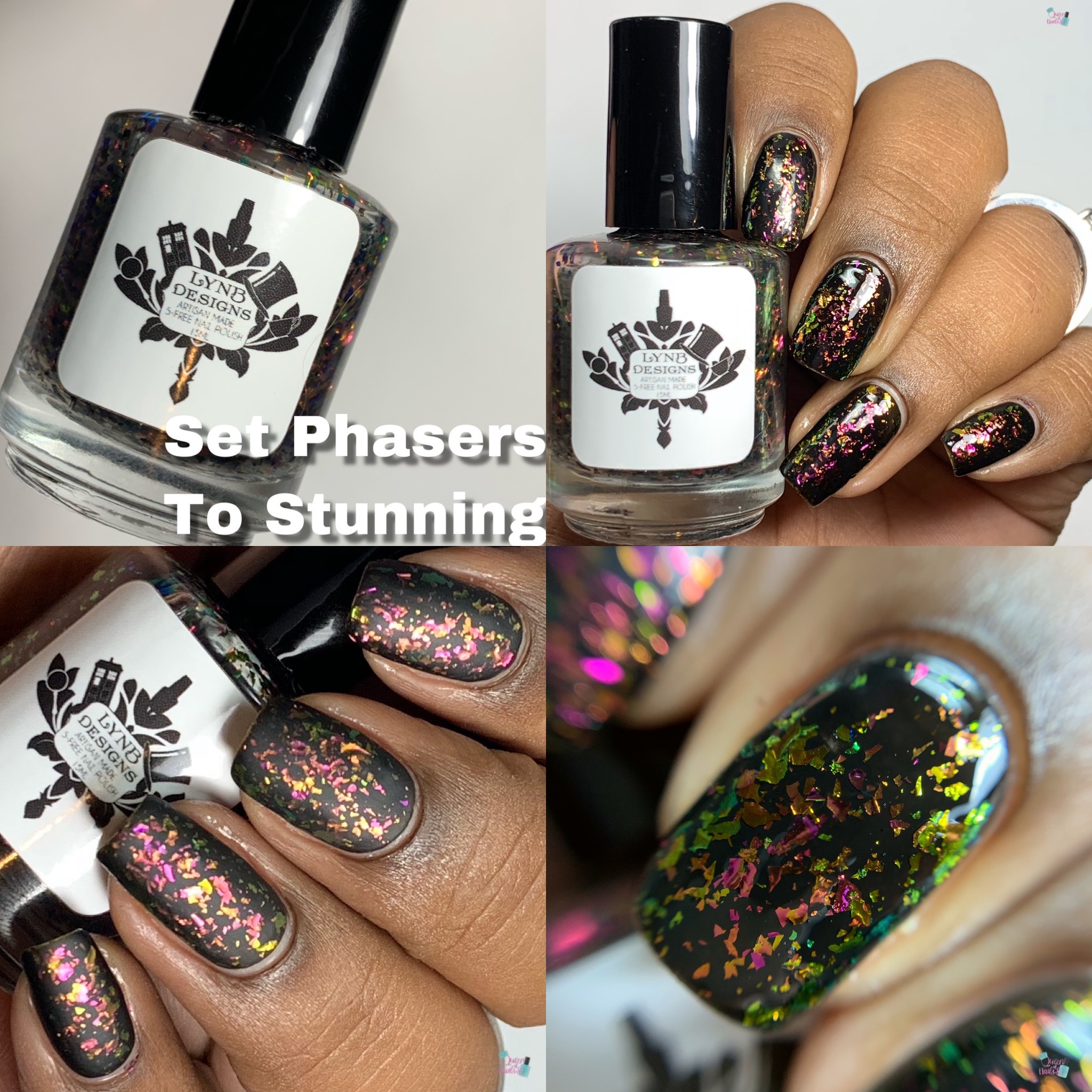 Make it Work Moment
A topper filled with magic holo flakies and a rainbow of micro shifting iridescent flakies. Swatch shown in 2 coats over Quoth the Raven. $75 min.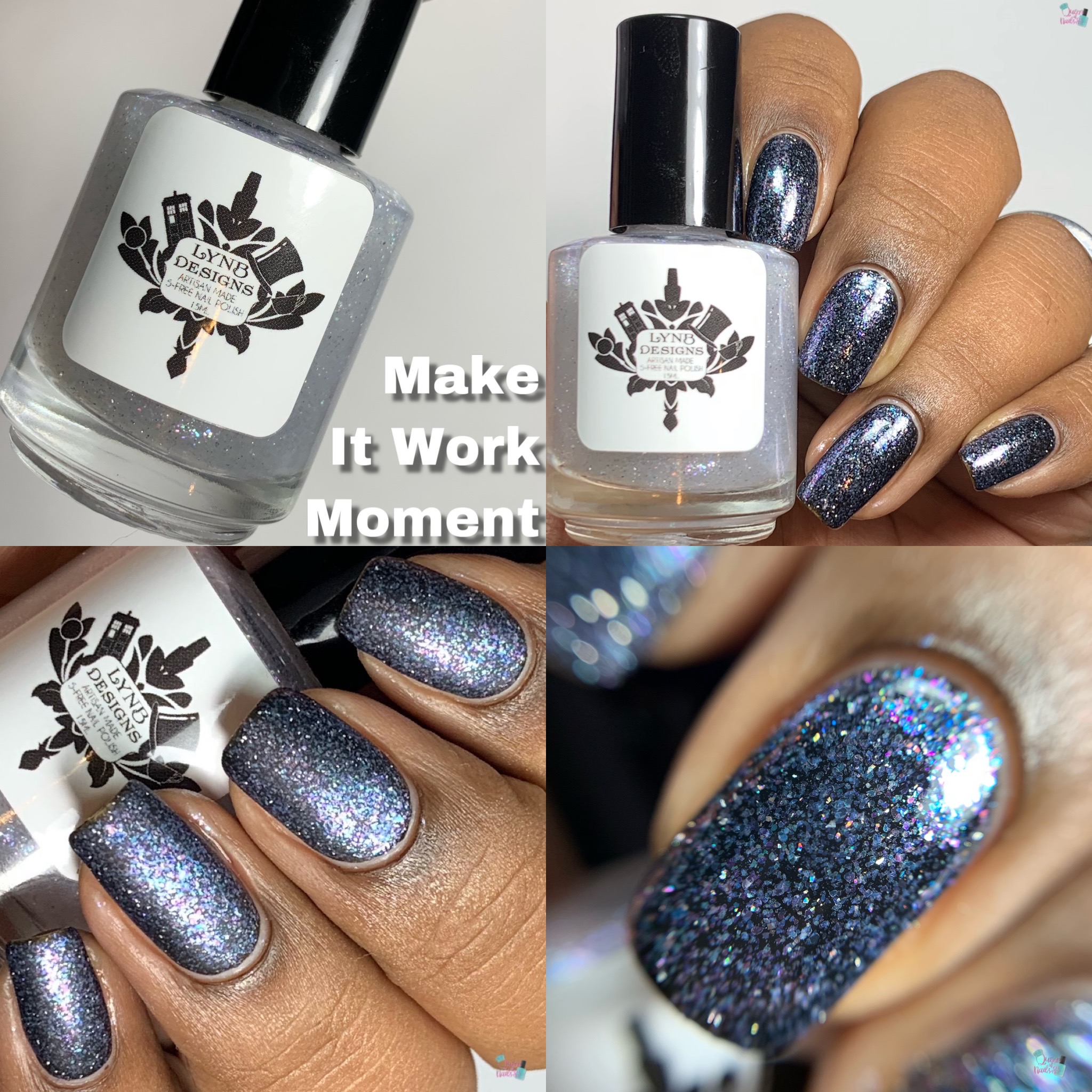 Space Cat Walk
A magical aurora shimmer that shifts from green to blue to purple in an indigo base. $100 min.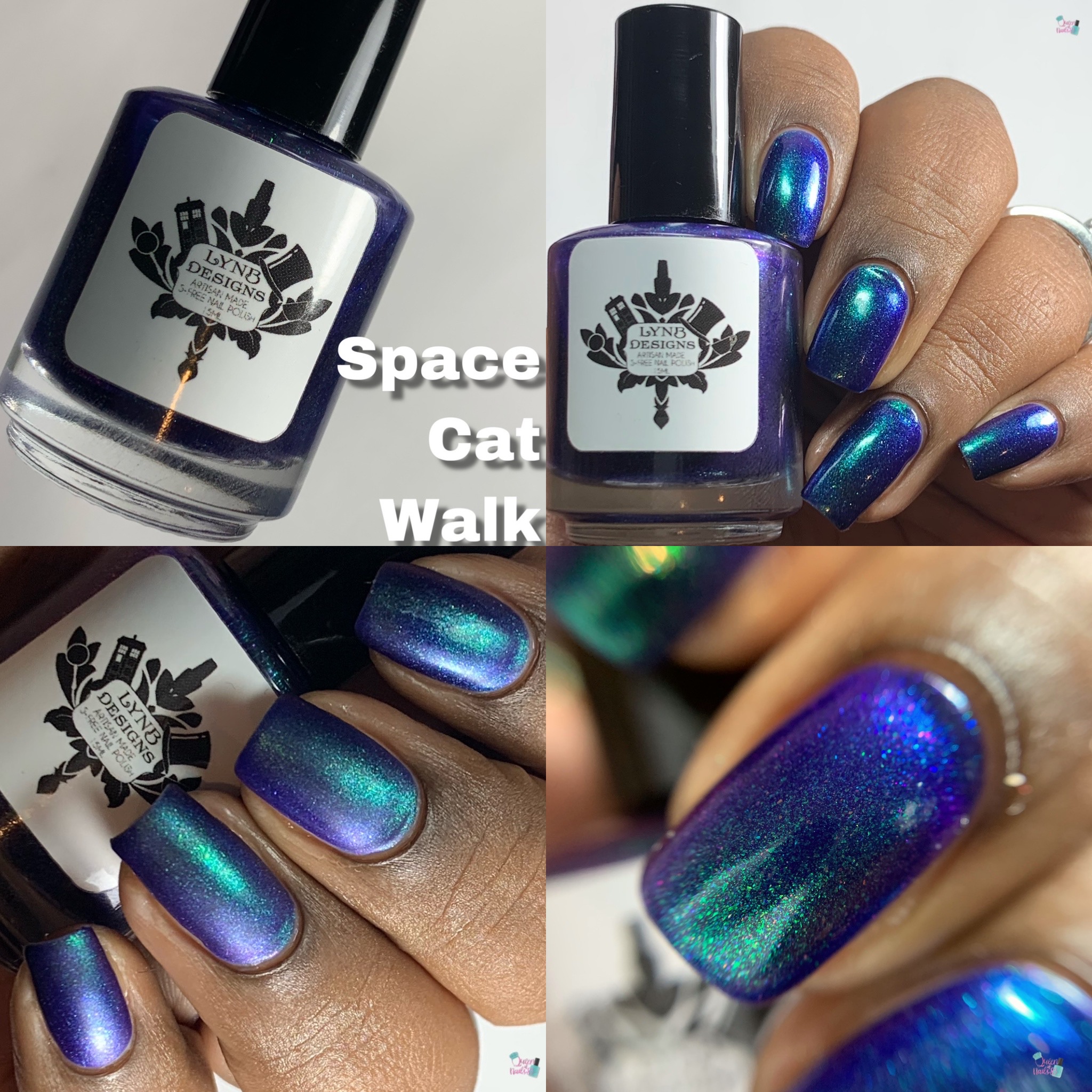 December 2019 PotM
Sagittarius
A muted purple base with blue shimmer and blue to purple to red to gold shifting UCC flaki

es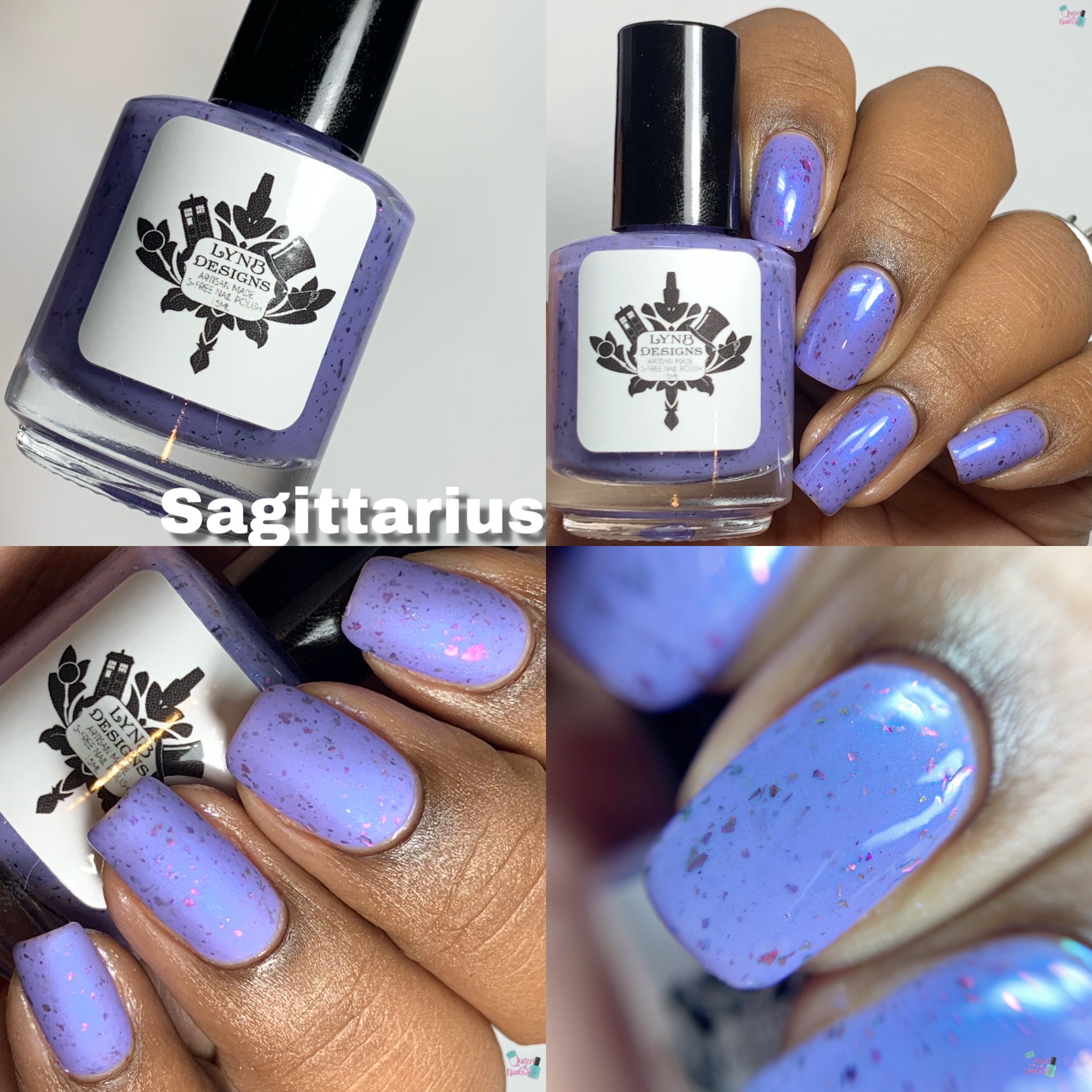 LynB Designs – Off to See the Wizard Collection, Black Friday Freebies and December 2019 PotM
Opacity: 3 thin coats
Price: $10 each. Please note, Black Friday Freebies will be sold separately for $10 each
Discount Code: Black Friday starts Nov 27th at noon EST and half off the entire store with code BFRIDAY through the 3rd of December
Availability: Wednesday, November 27th at noon EST
LynB Designs
*Like, Comment and Subscribe*
Eat, Laugh, Polish, Repeat
Queen of Nails 83
💕