Sugas…. I thought we were friends. I thought we looked out for one another. Instead y'all got me out here in these street, running around and not even posting. *face palm*
It's all good!!!
Because I didn't get around to posting yesterday, I owe you 2 today. Let's kick off the party with the November Release from Sassy Sauce Polish. This month, Carries is launching 4 new colors that we all should be thankful for. 
Enjoy….
**All swatches are done using liquid latex peel off base coat, glossy QDTC and matte topcoat. Swatch photos are taken using artificial lights.**
Call Me A Cab-rene
A red jelly polish loaded with red and silver micro-sparkle.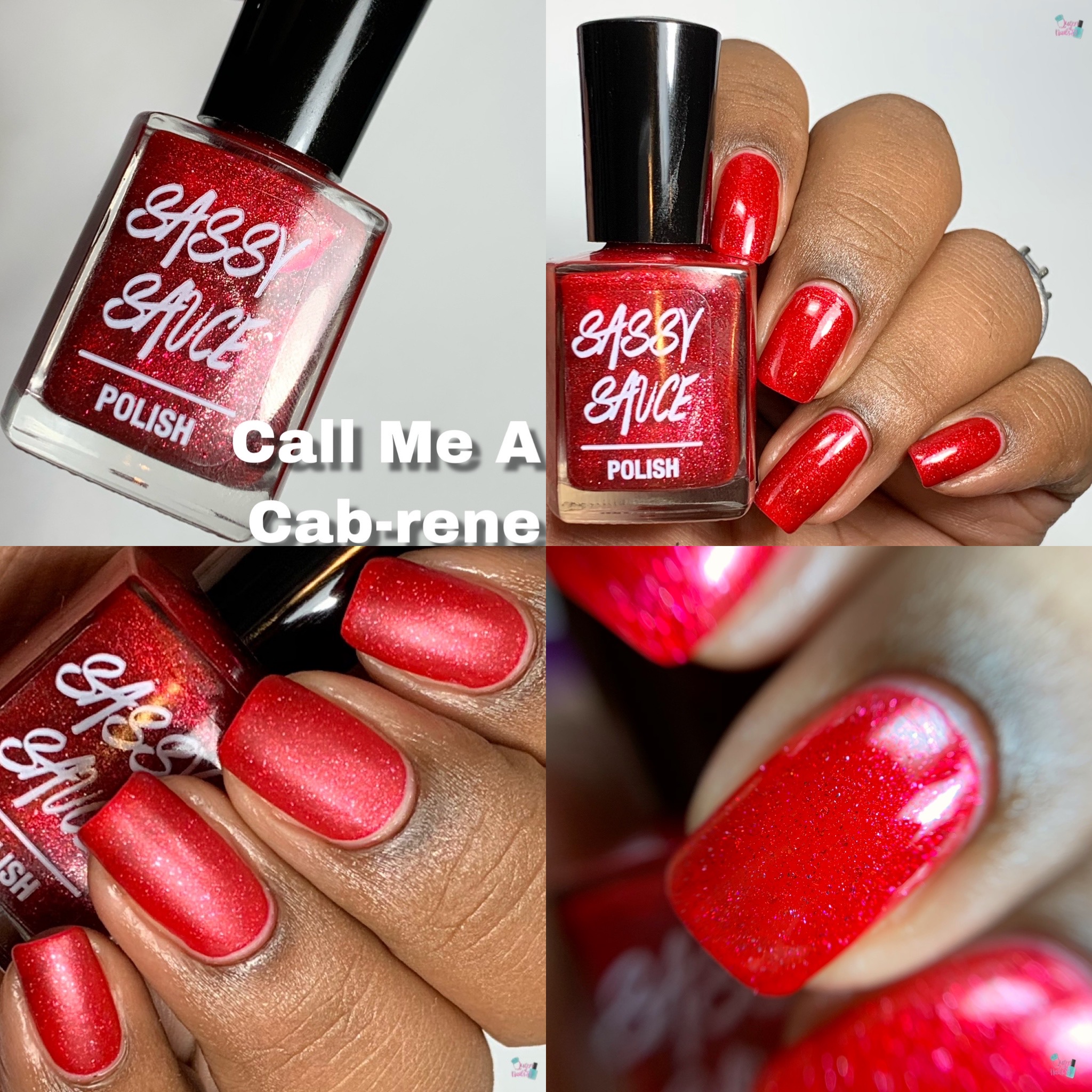 Cloud 9
A light grey crelly base with a super shifty reddish violet shine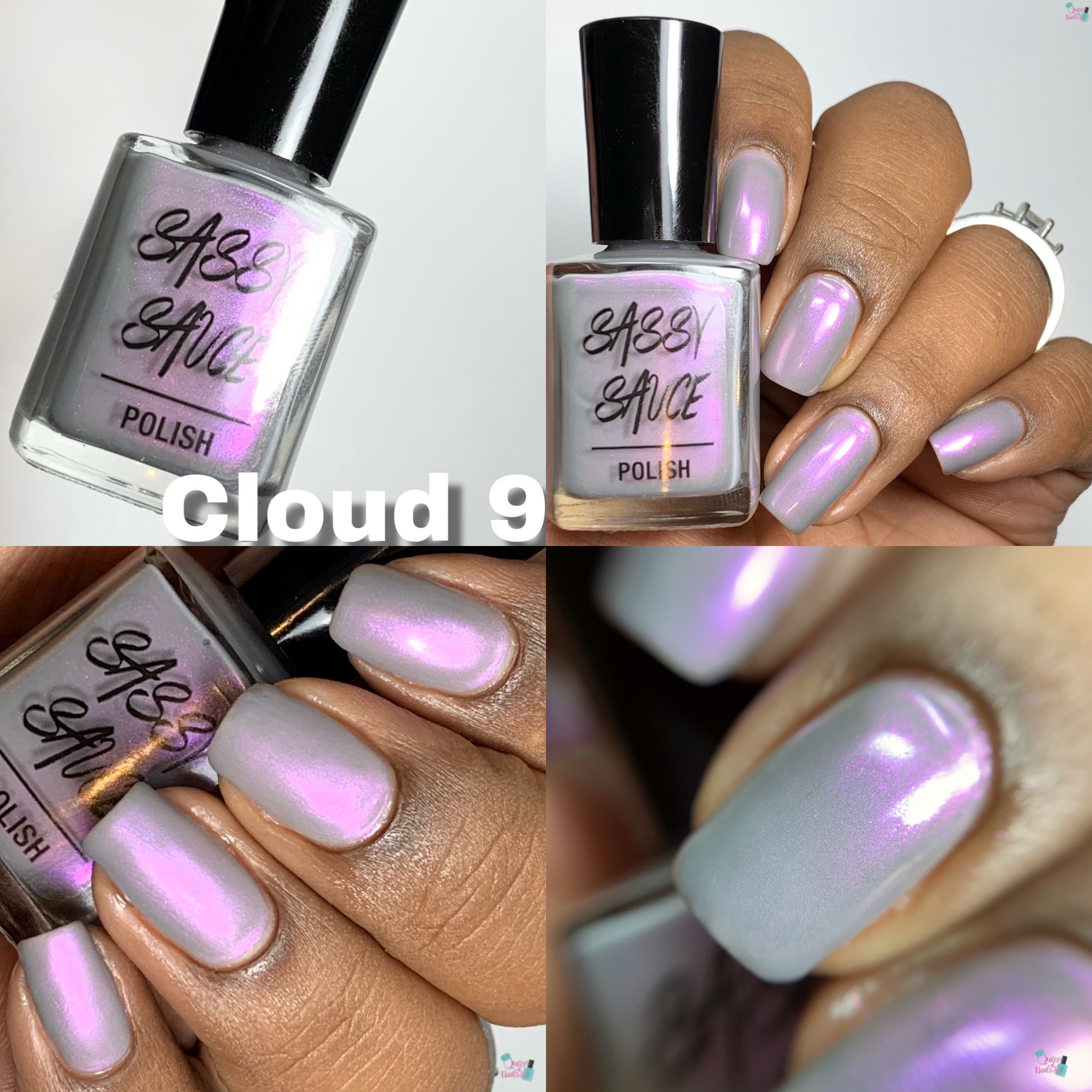 Sparkle Sauce
A metallic shimmering silver with scattered  holo micro glitter and crystal shifting flakies that catch the light when you least expect it!!!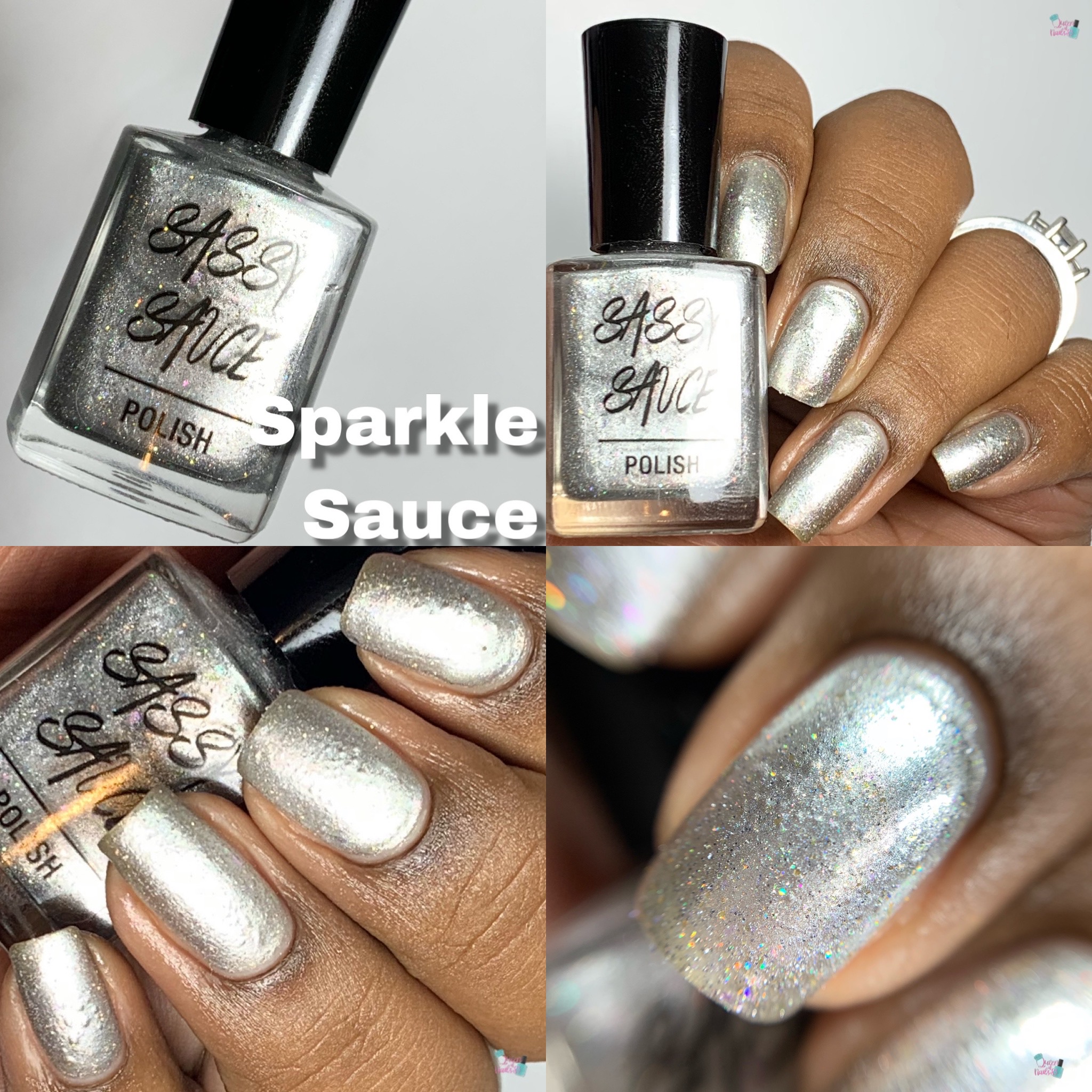 Why So Grinchy
A fun green jelly with blue, gold, green shifting flakies, copper, green, gold crystal flakies and some sparkling aurora shimmer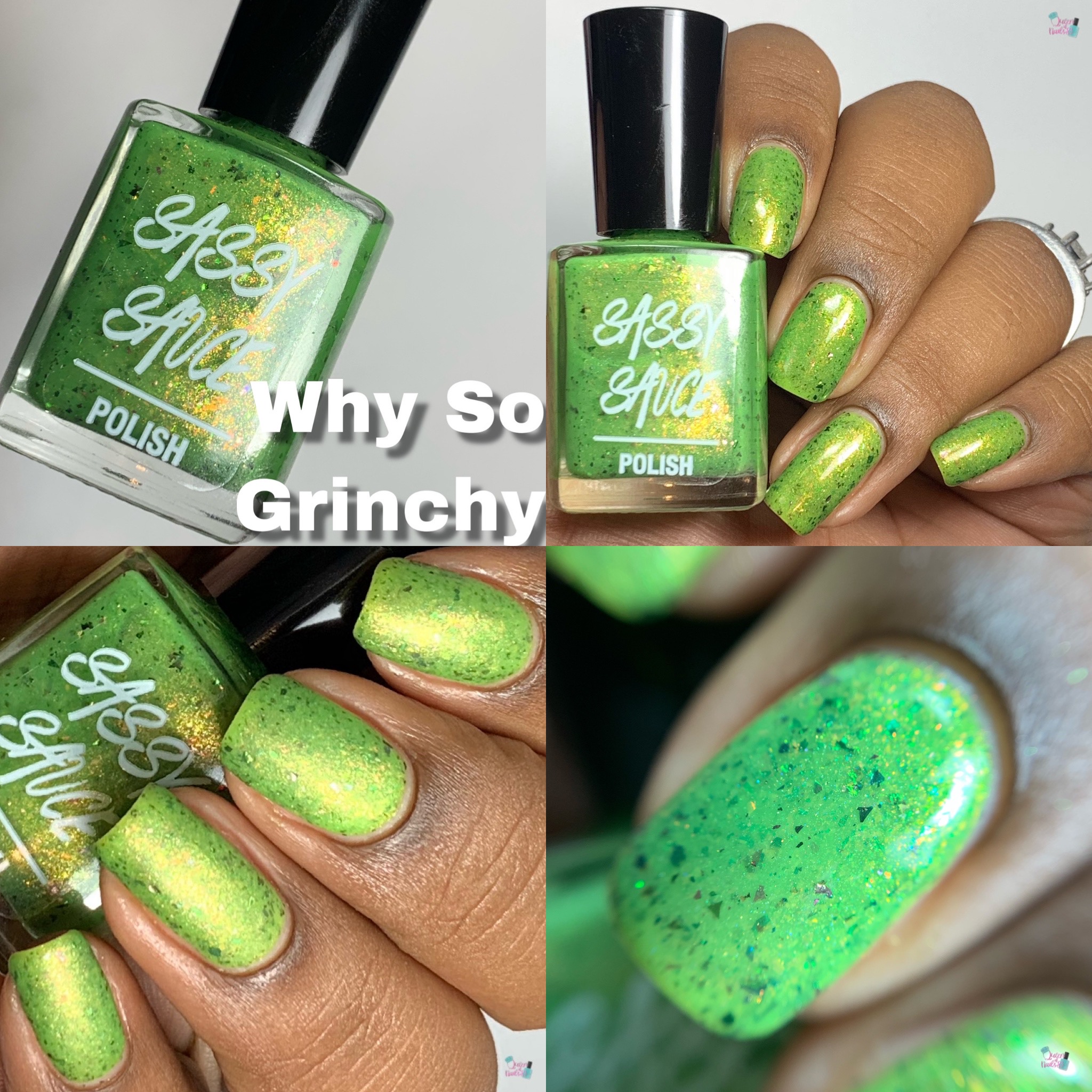 Sassy Sauce Polish – November 2019 Release
The Queens Choice: Why So Grinchy
Opacity: swatches shown in 3 coats
Price: $11 each or all 4 for $40
Shipping: $3.50 (US) and $15 (Canada) flat rate
Availability: Saturday, November 16th at 11 am cst
Sassy Sauce Polish
*Like, Comment and Subscribe*
Eat, Laugh, Polish, Repeat
Queen of Nails 83

💕