Hey Sugas!! This past weekend I had 5 young ladies, between the ages of 6 to 15, including my 2, at my house. They watched movies, played games, ate junk food and of course…. polished each others nails.
One of the 3 girls (6 years old) said, " I've never heard of these people [brands] before. They're not at the store!"
To which my 8 year old says, "that's because these are better than the store. (Picks up New Moon) have you ever seen holo before? It's a rainbow in a bottle." 
*insert tear* At that moment I was a proud momma! I've raised them right.
All the girls picked different Ethereal Lacquers to complete their manicures. It was the best day/sight ever. 
So the moral of the story is… buy the Light Magic Collection… it's kids approved! Please note that the Light Magic will be sent to customers in the new round shaped bottles!
Enjoy….
**All swatches are done using liquid latex peel off base coat, glossy QDTC and matte topcoat. Swatch photos are taken using artificial lights.**
Chakra
An icy blue full of aqua to purple shifting shimmer.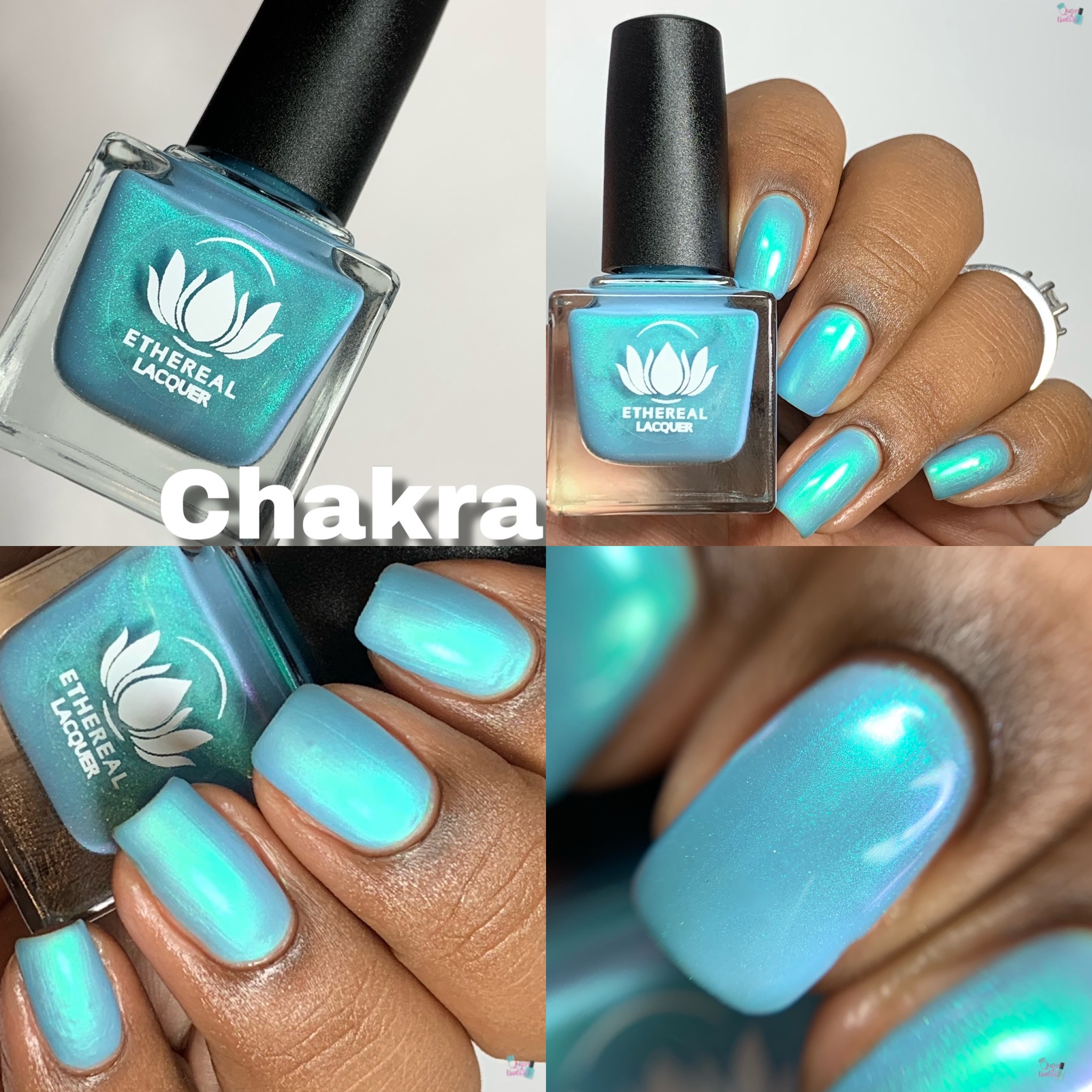 Karma
A one to two coat powdery periwinkle creme that leans a little on the blue side.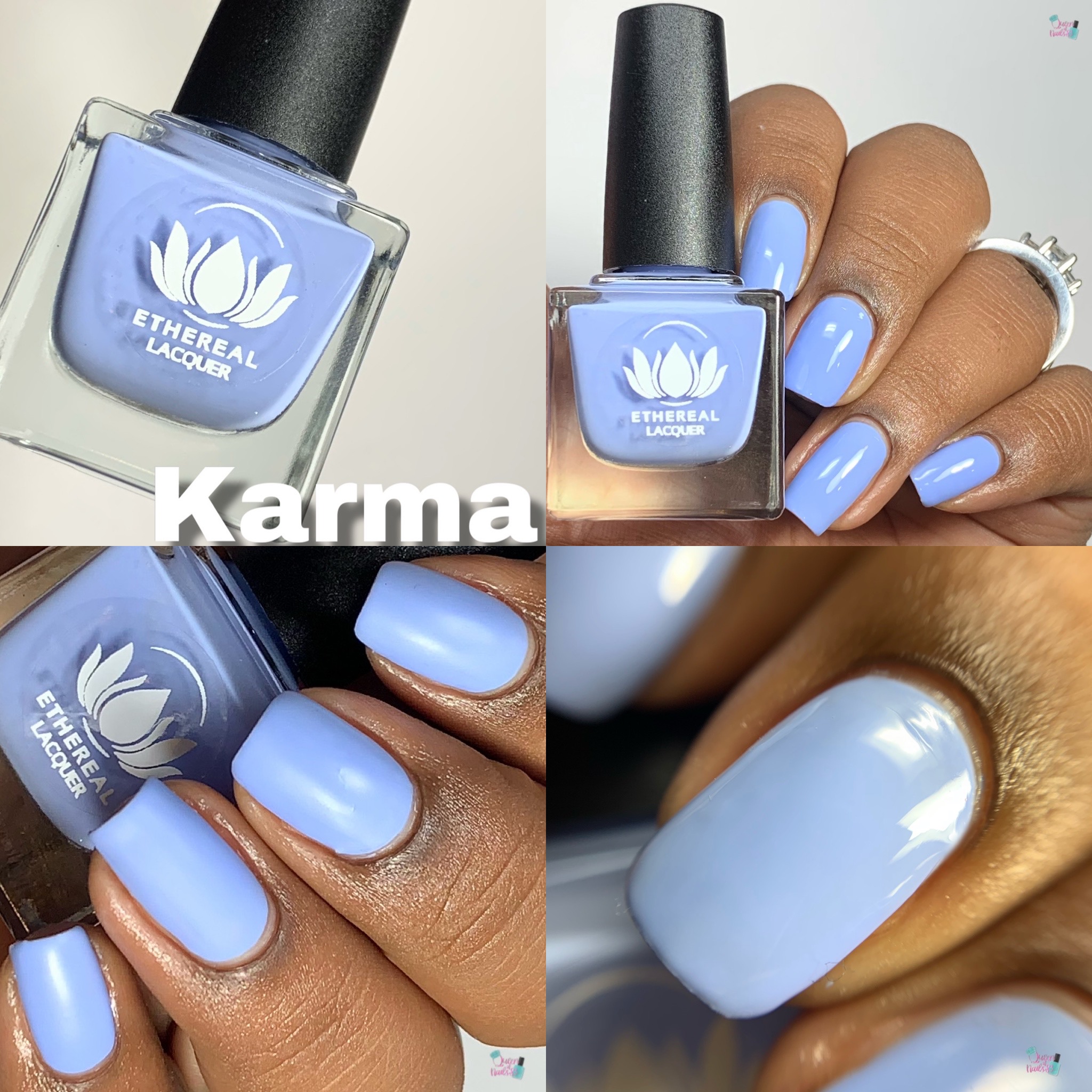 New Moon
A bright ocean blue with two types of holographic pigments and a red/copper glowing shimmer.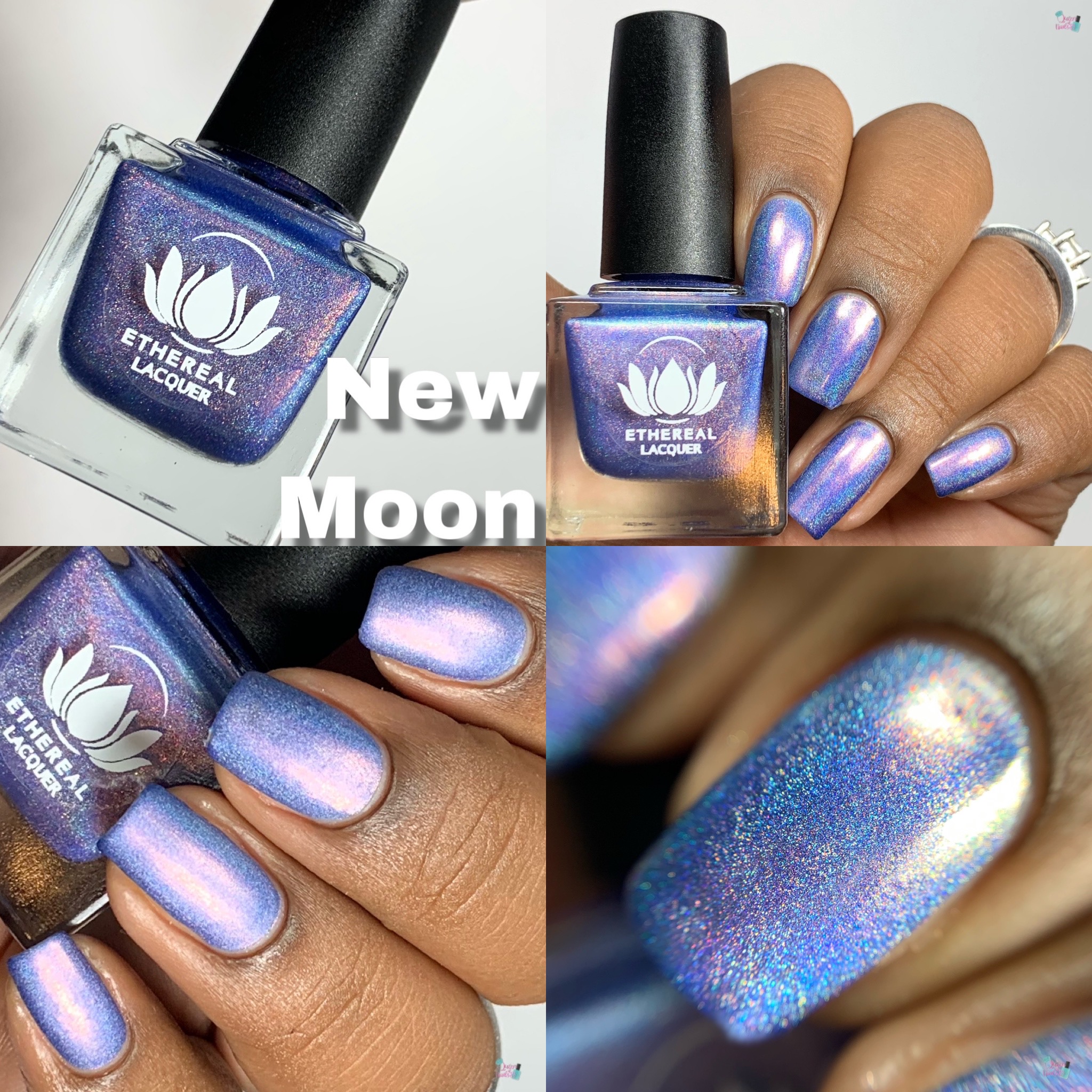 Lightcast
A bright lime to purple pastel multichrome topper in a light raspberry base. Swatch shown in 2 coats over black creme.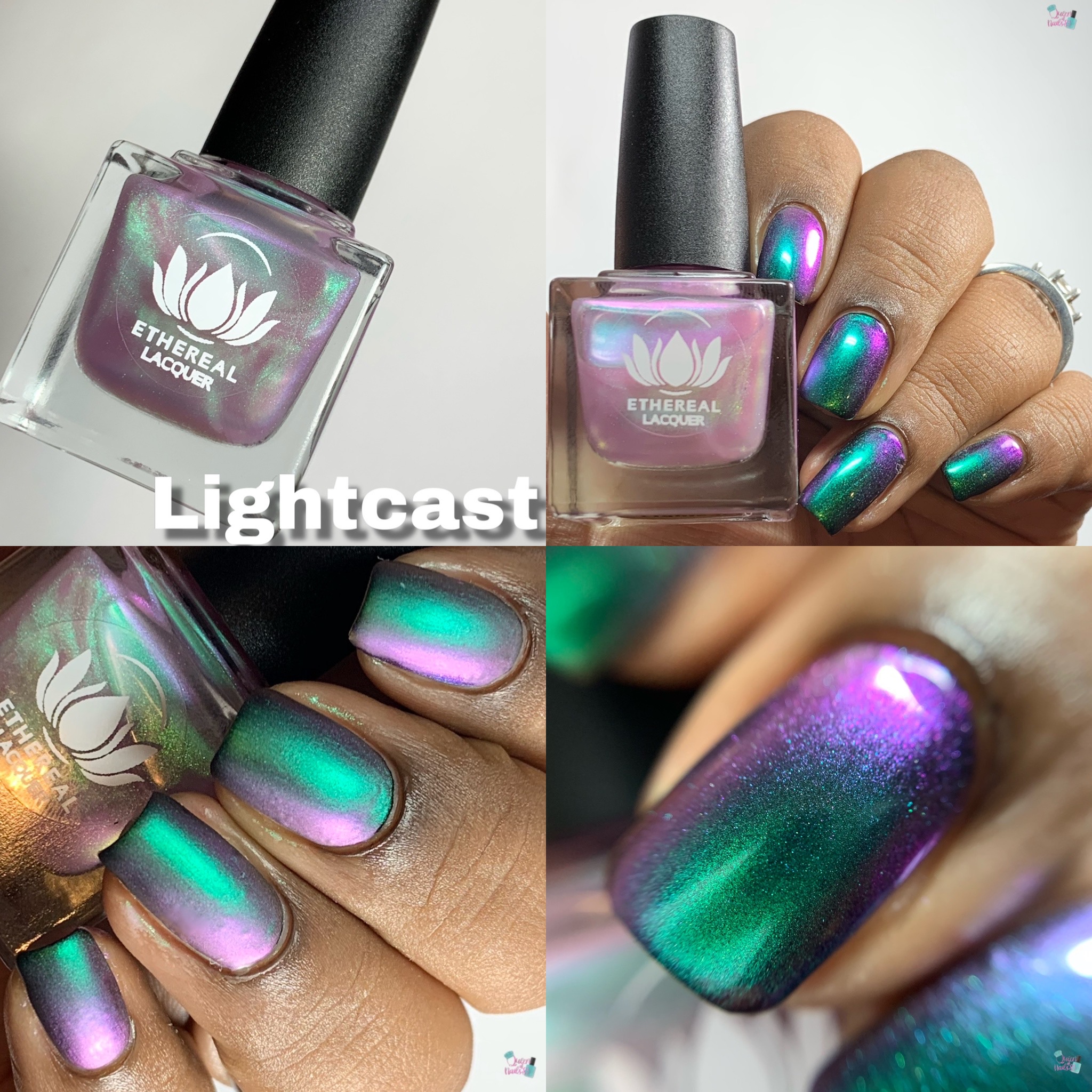 Diffuse
A medium warm toned orchid with a very dense copper to green shifting shimmer.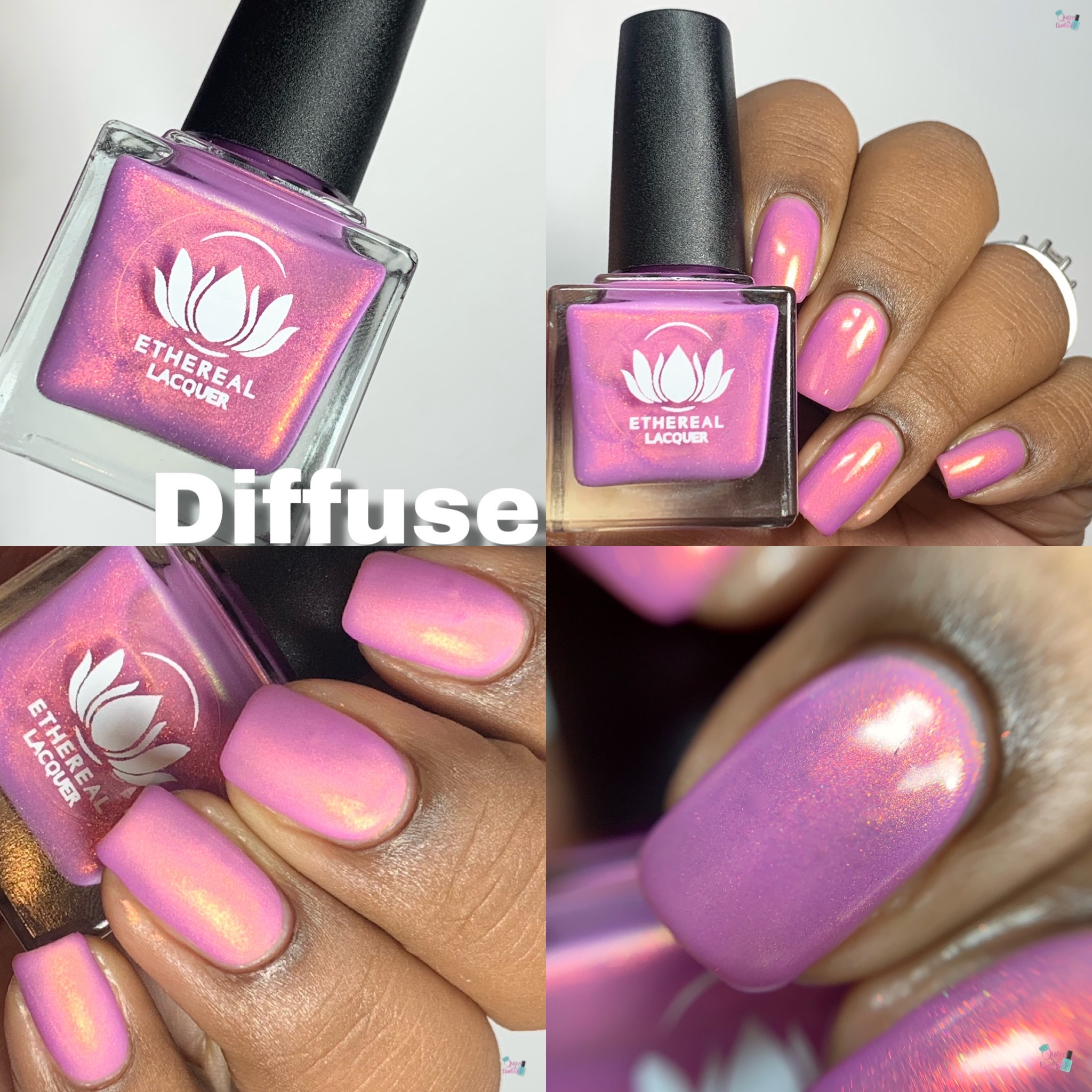 Feather
A pale stonewashed grey with holographic pigments, red to copper and green iridescent flakies and a copper shimmer.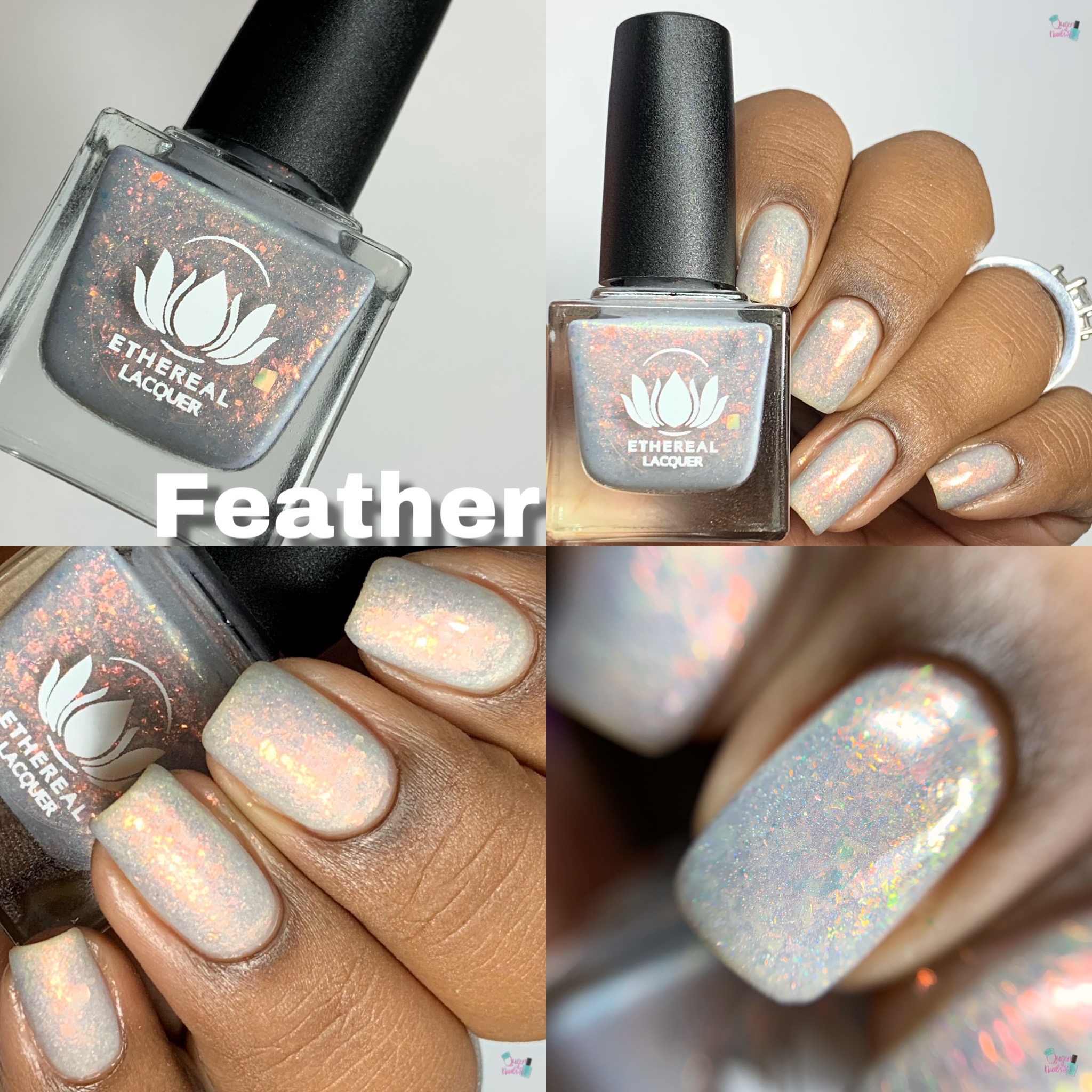 Ethereal Lacquer – Light Magic Collection
The Queen's Choice: Chakra
Opacity: swatches shown in 3 thin coats 
Price: All $12.50 with the exception of Karma which will be $10.00
Availability: Friday, November 15th 2019 at 9pm eastern
Ethereal Lacquer
*Like, Comment and Subscribe*
Eat, Laugh, Polish, Repeat
Queen of Nails 83

💕