Hey Sugas!!!  Did you miss me?!???!??!! I did some shuffling around last week and gave myself an unintended vacation from the Queendom. But don't worry, while it was much appreciated, it was short-lived. Behind the scenes I was busy swatching my butt off to share some upcoming collections and releases. I'll start off with my November HHC Roundup!
Today I have 22 brands represented that will be available Thursday, November 14th thru Thursday, November 21st
**All swatches are done using liquid latex peel off base coat, glossy, QDTC and Matte Topcoat. Swatch photos are taken using artificial lights.**
77 Nail Lacquer – I Don't Want Your Society
Theme: Punk Rock
Description: A black based holo with mutlichrome pigment shifts blue to green to purple.
Price: $13 / Cap: 95 bottles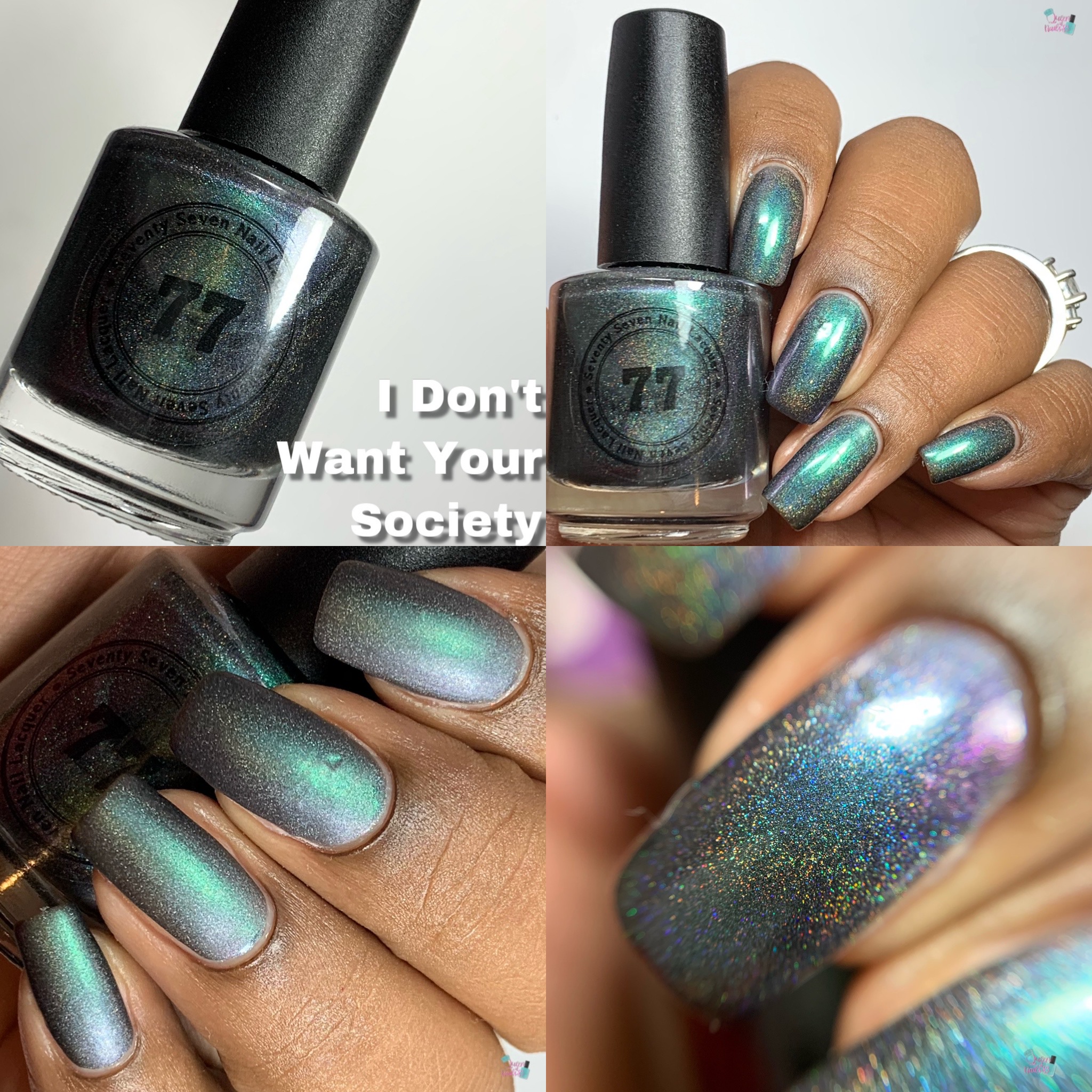 Bee's Knees Lacquer – Feels Good
Theme: Rick & Morty
Description: a nude polish with red to green OG UP 
Price: $14 / Cap: NONE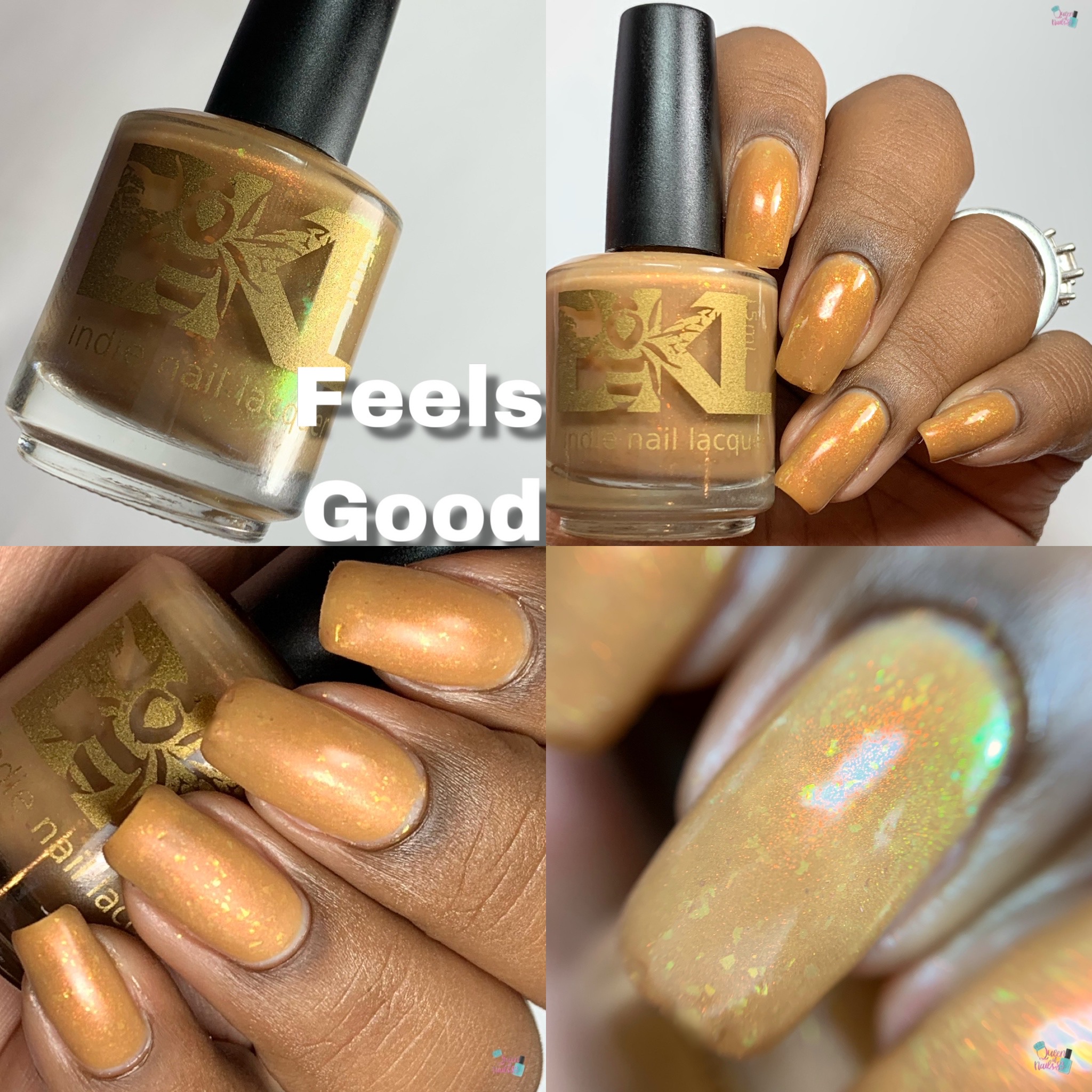 Blush Lacquers – Jungle Bell Rocks
Theme: Mean Girls
Description: A Santa suit red nail polish with holographic flakes and small red holographic glitters for added depth and dimension.
Price: $11.25 / Cap: NONE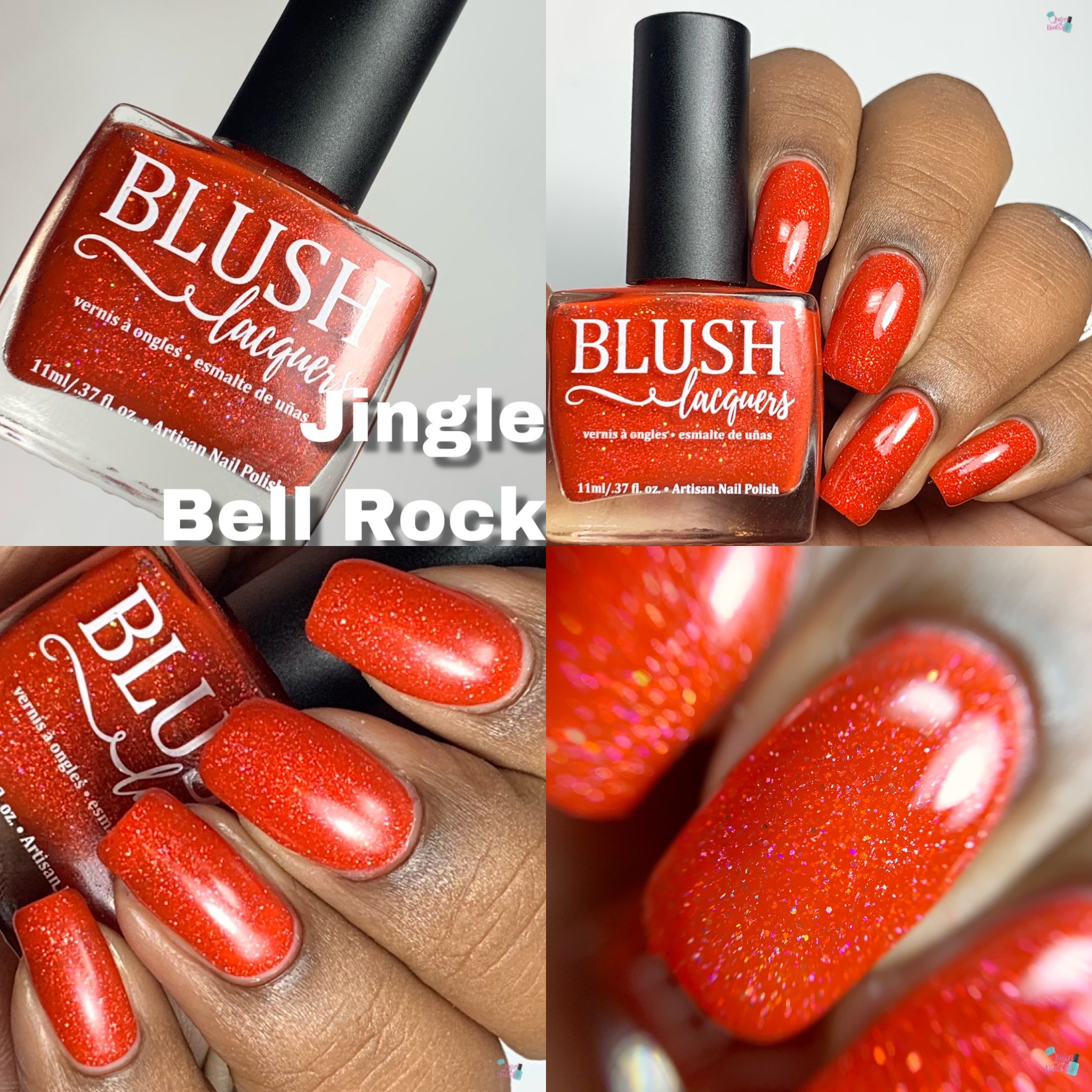 Chirality Nail Polish – A Cricket's Tale
Theme: It's Always Sunny in Philadelphia
Description: A peachy nude crelly with bronze and rose gold microflakies, and rose to gold shifting sparkles
Price: $11 / Cap: NONE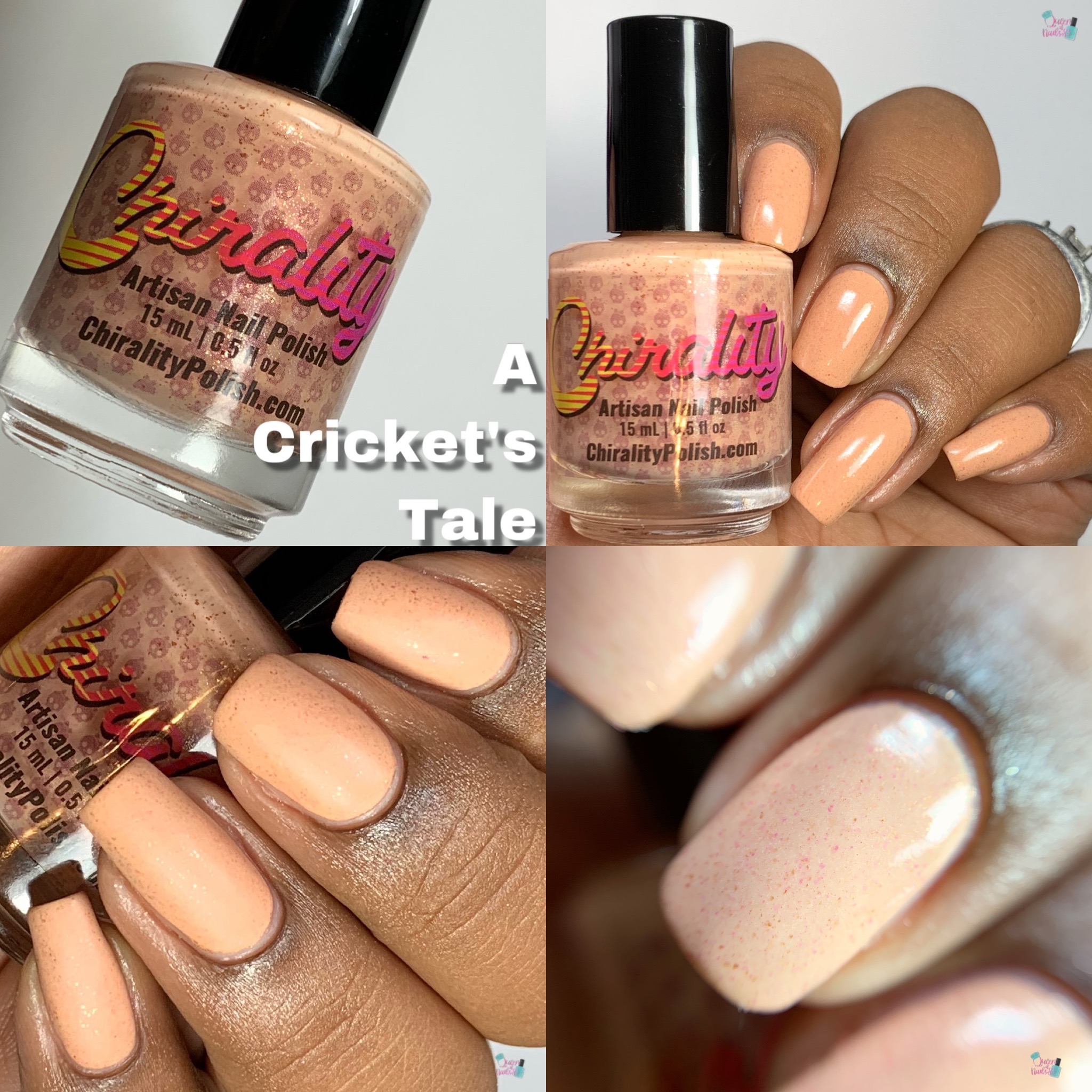 Don Deeva – I ♥ NY
Theme: Sex and the City
Description: A sweet glorious boysenberry toned with hints of sangria and teal/green/copper chameleon glass flakes
Price: $17 / Cap: NONE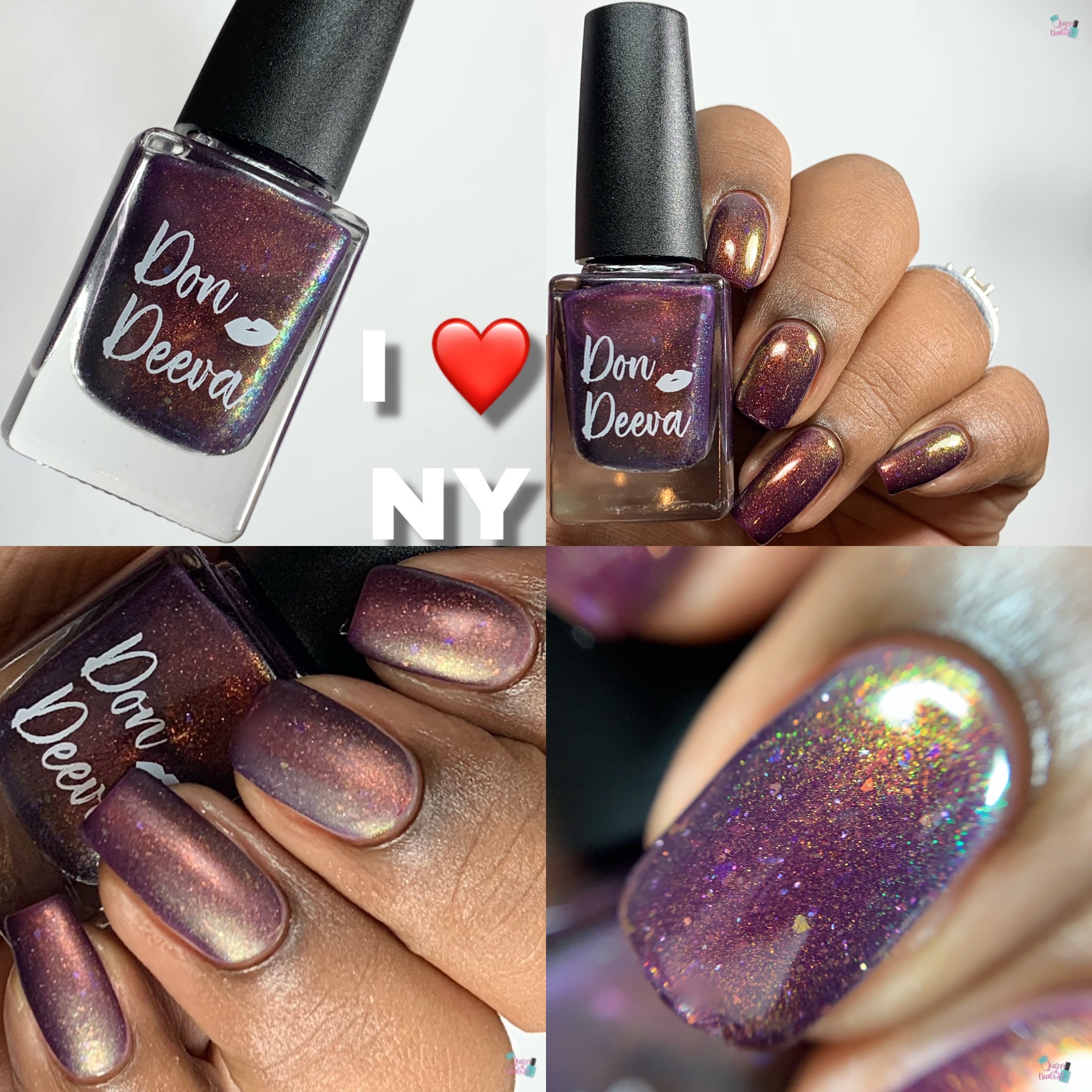 DRK Nails – Believe (M)
Theme: Chronicles of Narnia
Description: A duocrome green/blue magnetic mixed with holo and iridescent flakies
Price: $9.90 / Cap: 100 bottles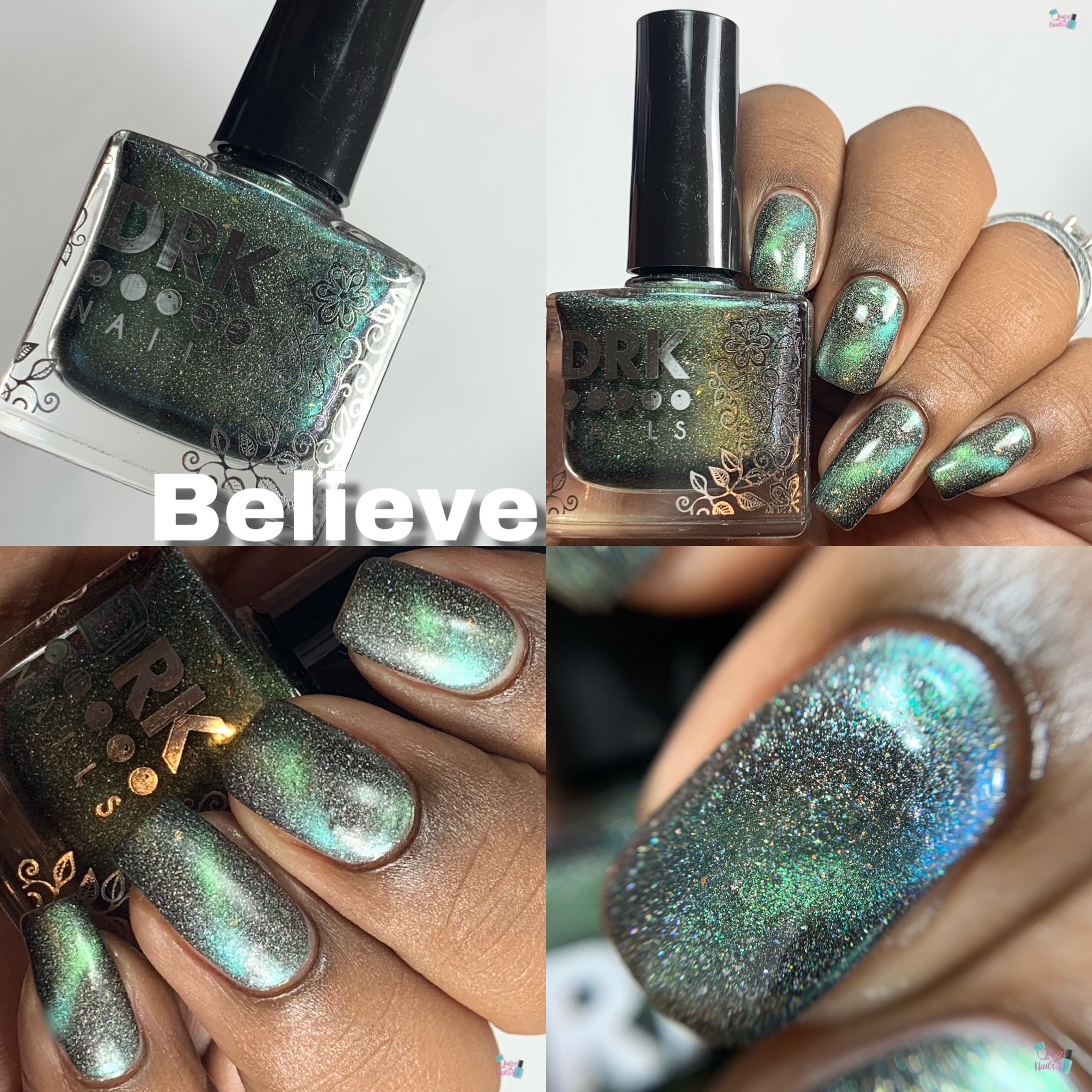 Ethereal Lacquer – Mars
Theme: Planets
Description: Abright warm red holographic polish with a red to copper mirror like shimmer
Price: $12.50 / Cap: NONE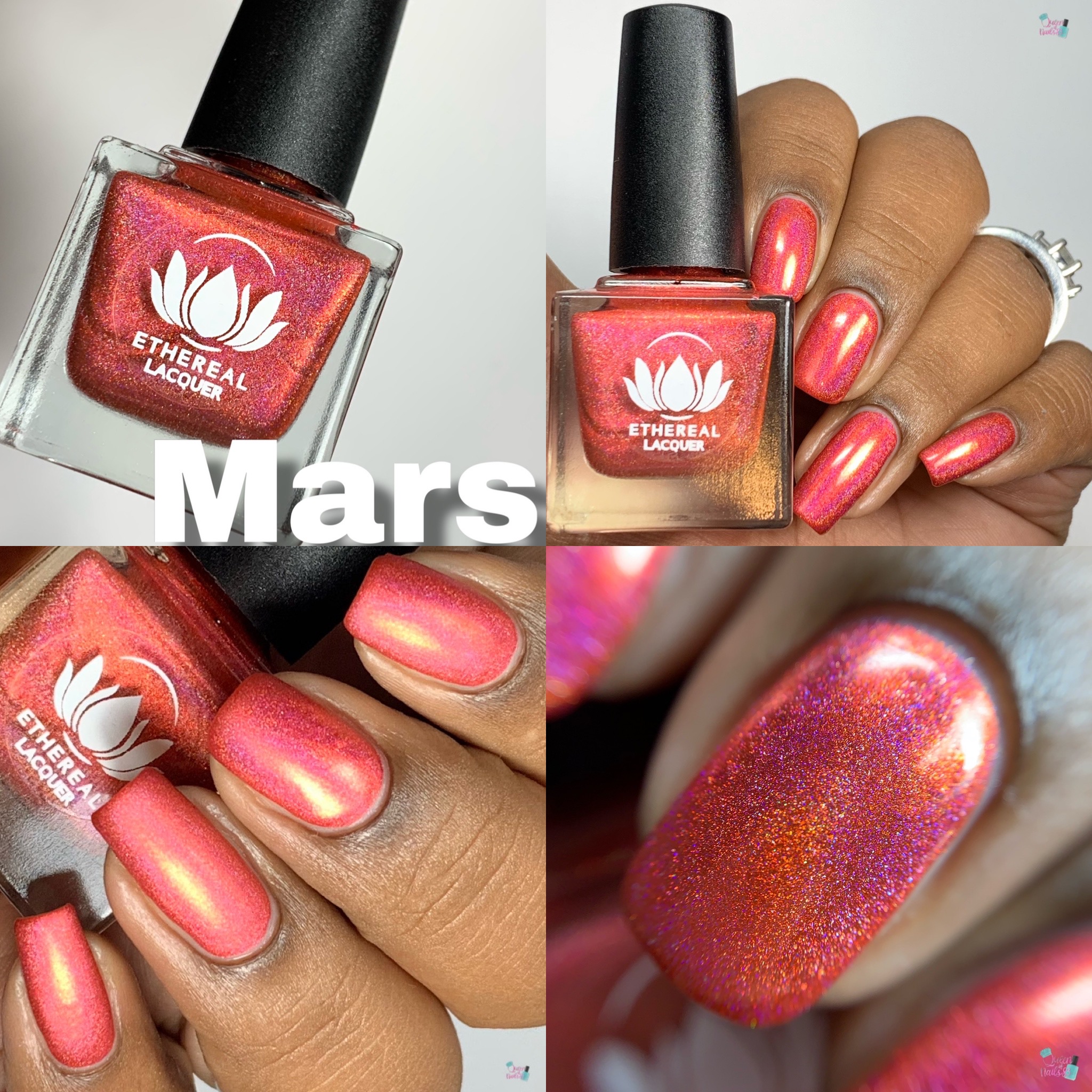 Femme Fatale Cosmetics – Dead Zone
Theme: Stephen King
Description: A khaki green deepened with a strong yellow undertone, overlaid with a burnished copper glow and scattered holographic micro flakes.
Price: $13.50 / Cap: NONE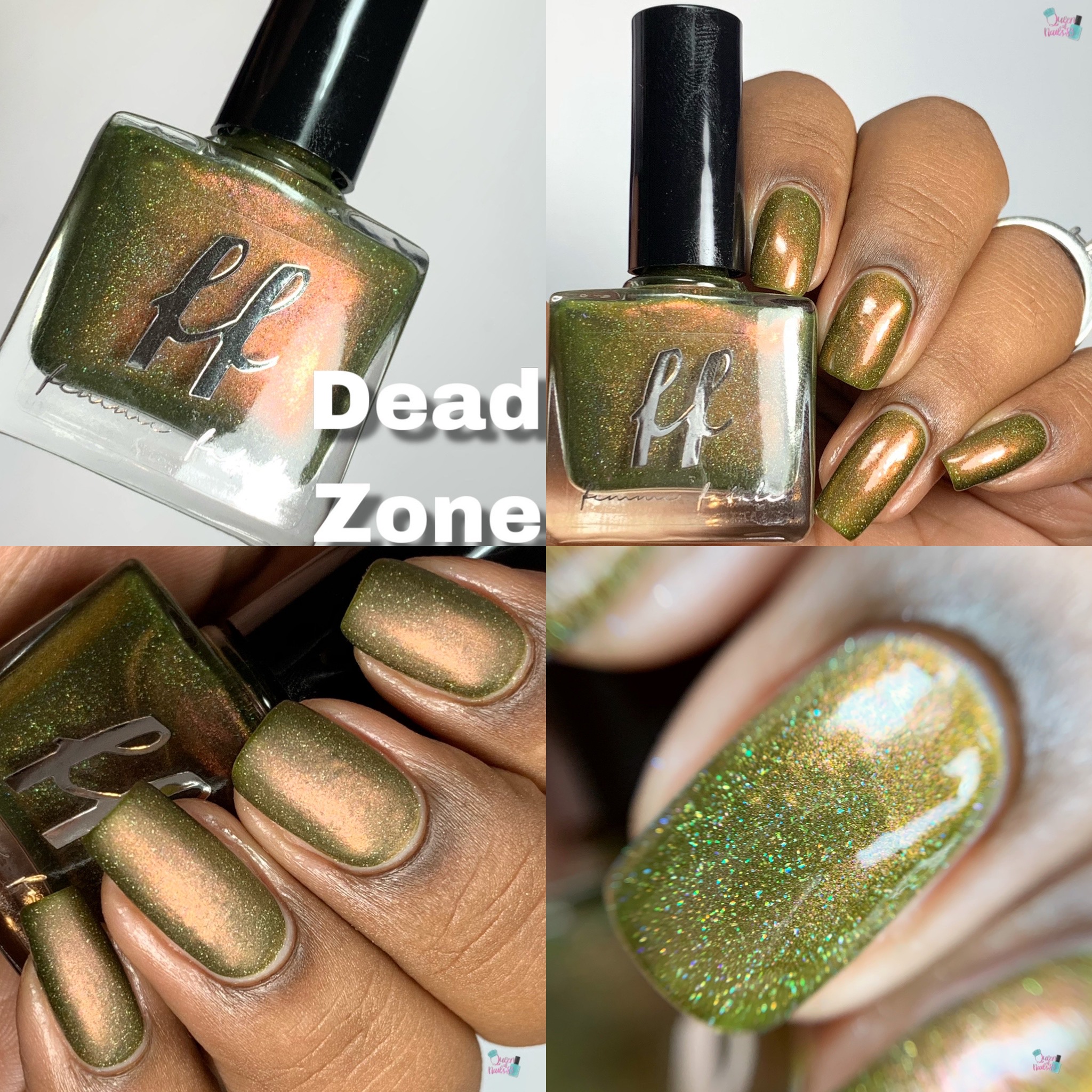 Grace-full Nail Polish – Up, Up and Away
Theme: DC
Description: A red linear holo with UCC flakies in blue/violet/teal throughout.
Price: $12 / Cap: 80 bottles
Heather's Hues – Clarice
Theme: The Office
Description: A friendly, blush nude crelly packed with OG UP, iridescent red-gold shimmer, and pink-orange-gold iridescent flakes
Price: $12 / Cap: 175 bottles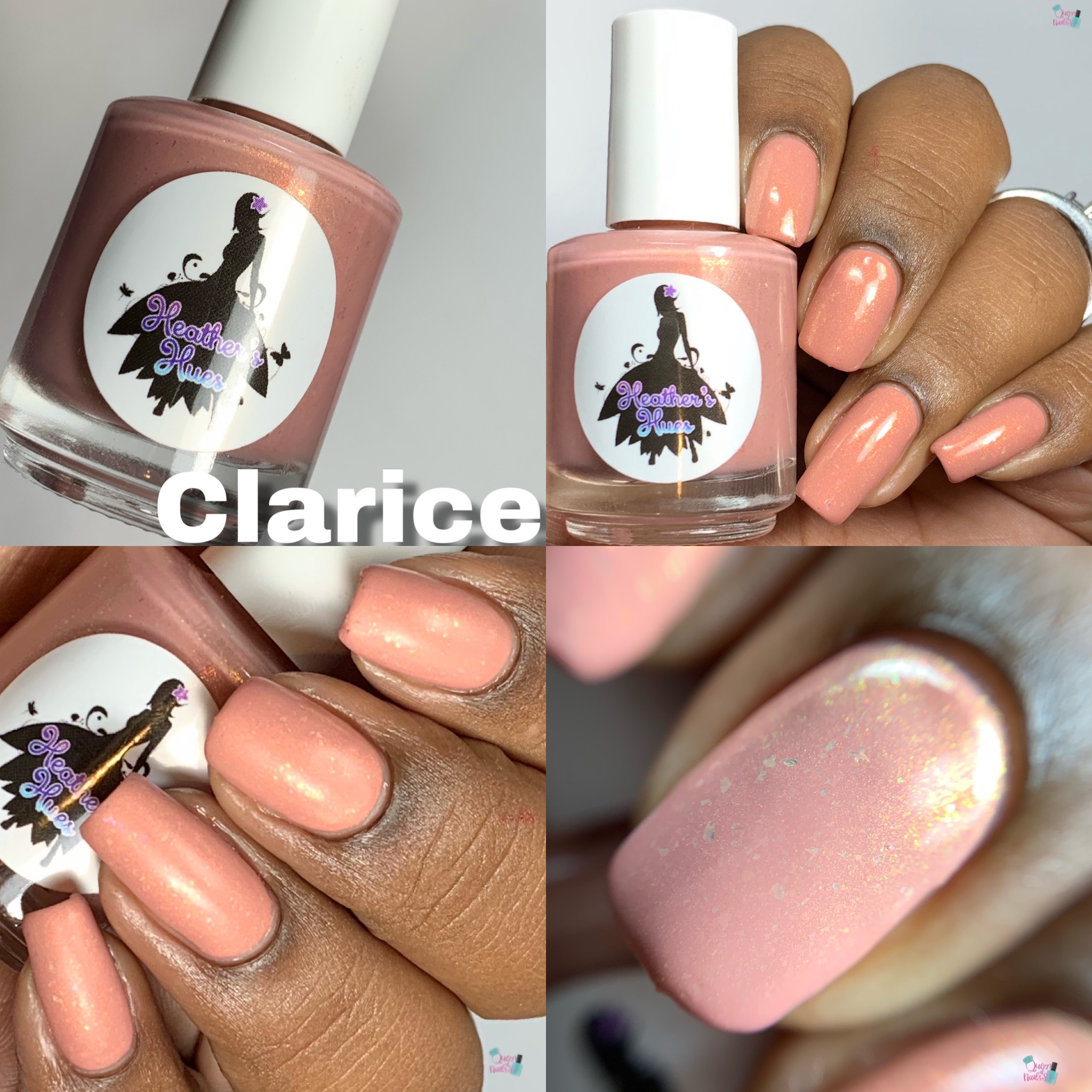 Kathleen & Co. Cosmetics – Red Maple
Theme: Nature
Description: A bright glowy red filled with red microflakies, red holo microglitters and a slight dusting of holo microflakies and with a red jelly base
Price: $11.50 / Cap: 75 bottles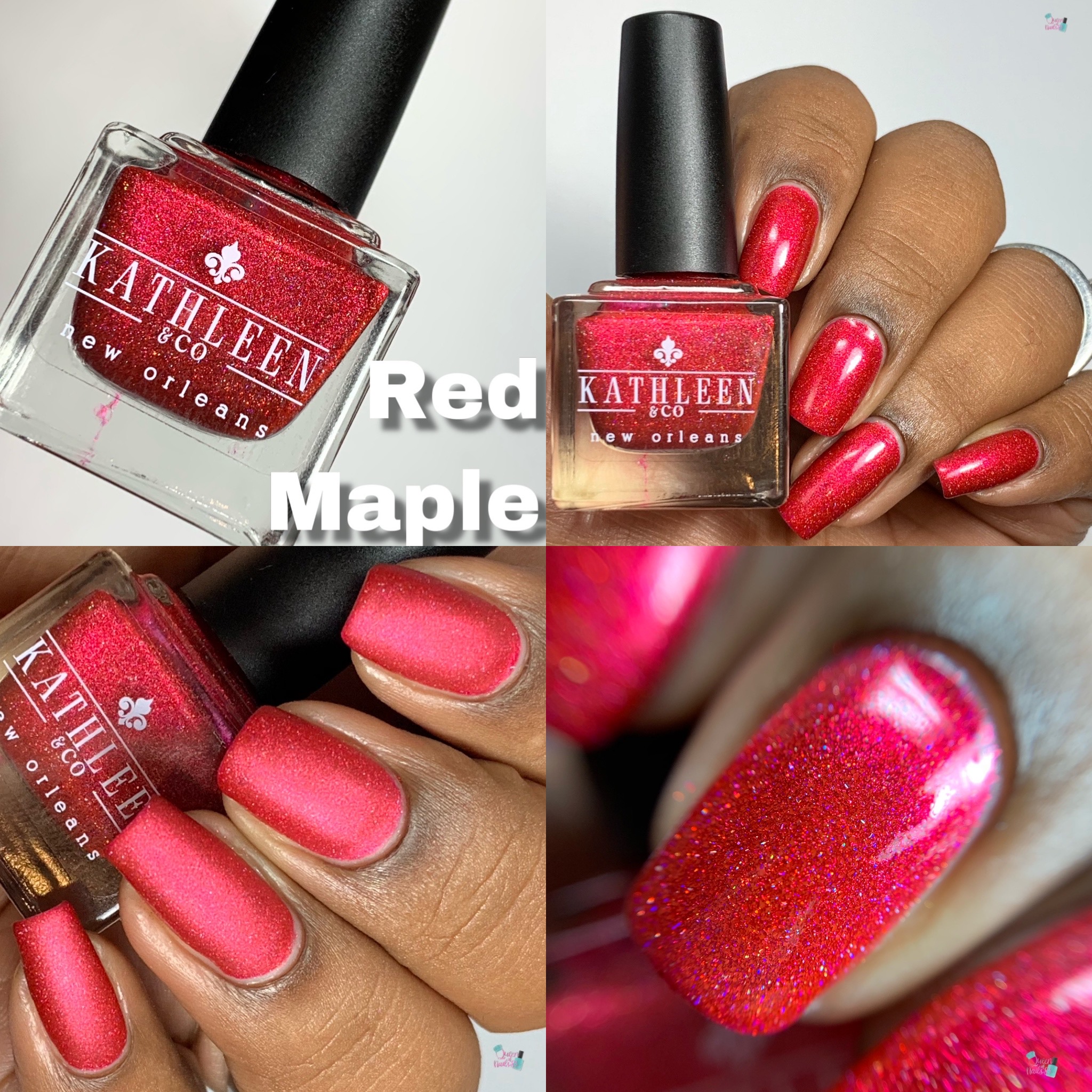 LynB Designs – Pardon My French, But Le Foop (T)
Description: A yellow to pastel yellow thermal with red to gold sparkle shimmer, pink to gold shifting flakies, and tony rose iridescent flakies
Price: $13 / Cap: 90 bottles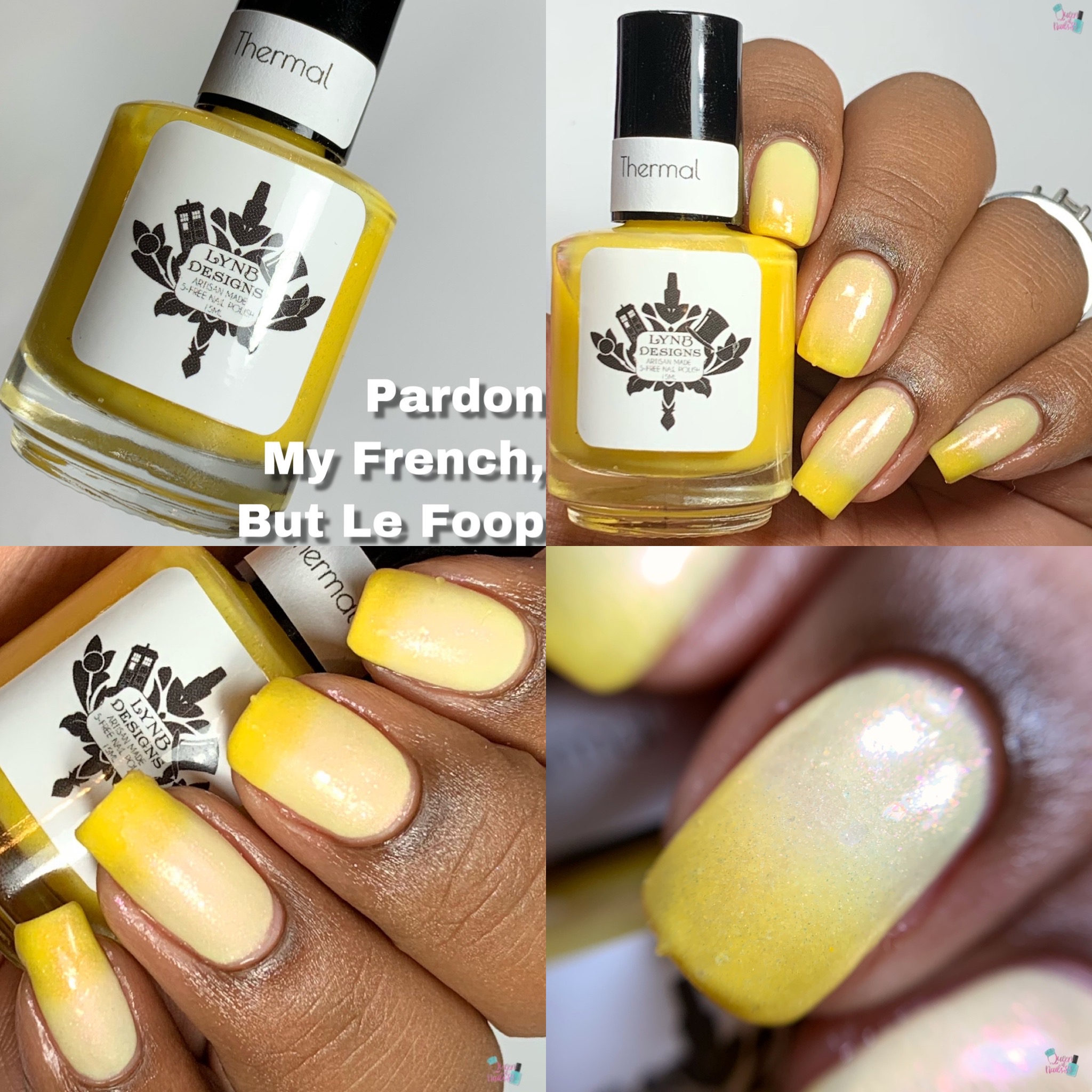 Moo Moo Signature – Anomaly
Theme:Primeval
Description: A silver scattered holo with sterling silver shimmer, irregular gold flakes, orange to gold to green aurora shimmer and tiny gold flakies.
Price: $13.50 / Cap: 150 bottles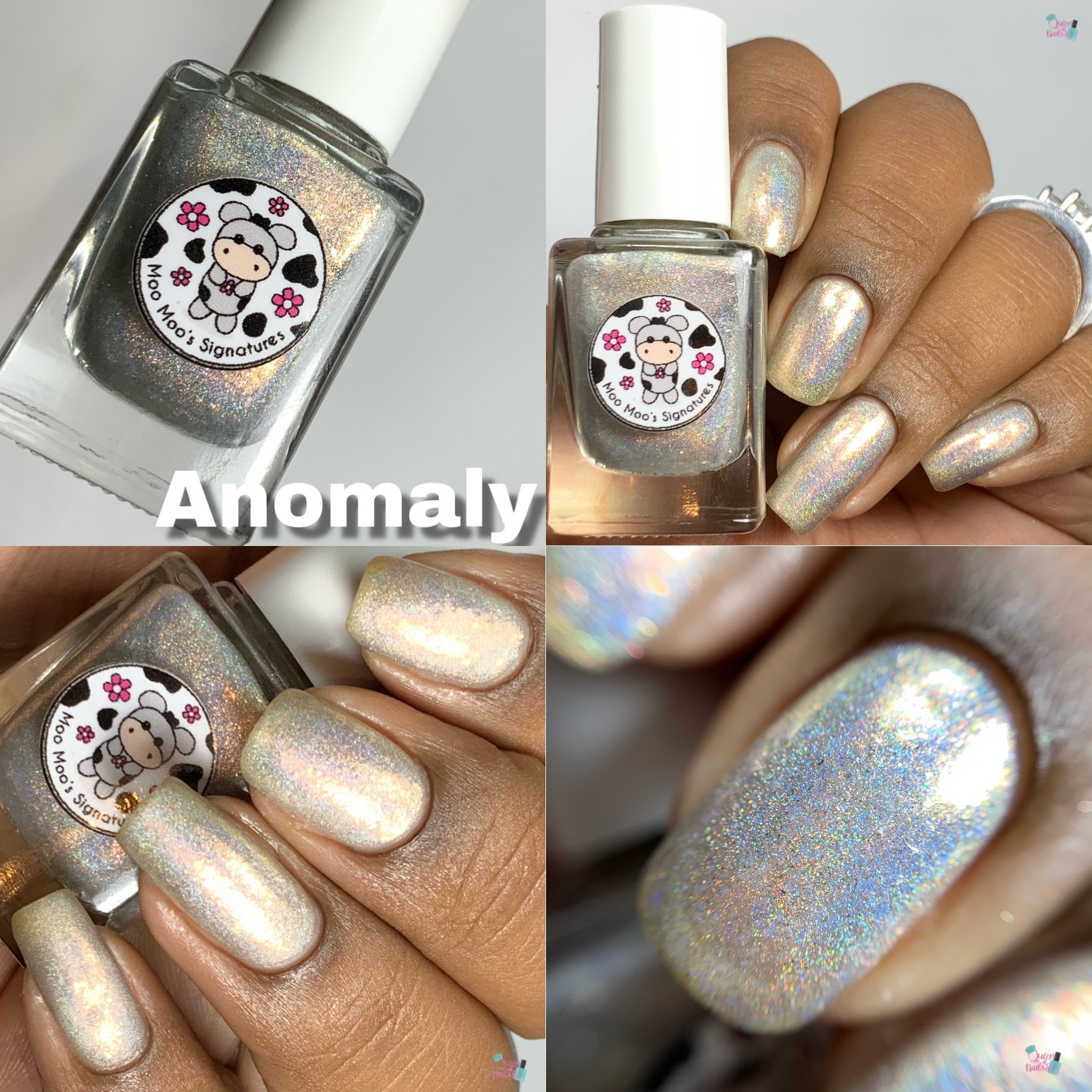 Music City Beauty – Come On Eileen
Theme: One Hit Wonders
Description: A medium blue holo with gold flakies
Price: $11.50 / Cap: 100 bottles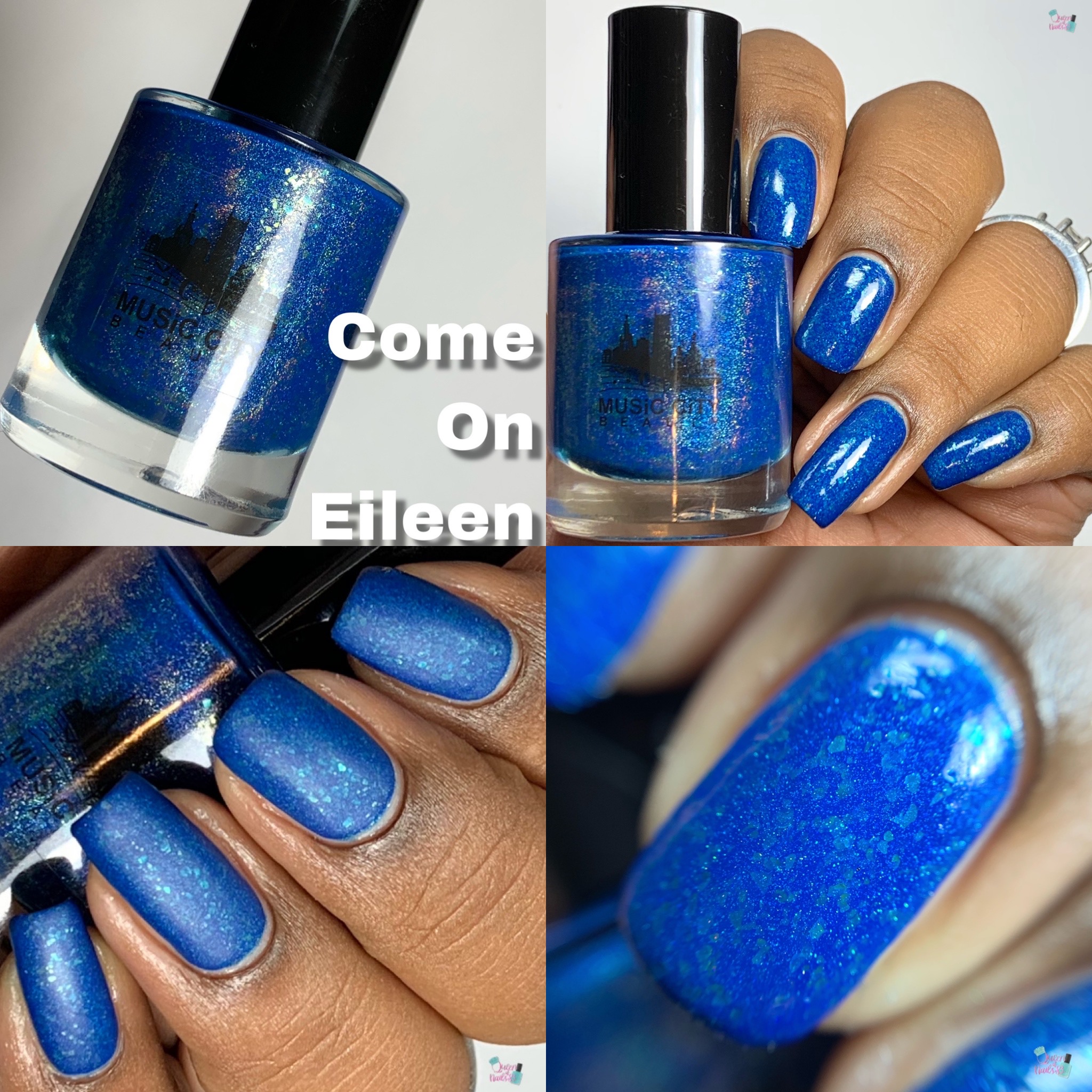 My Indie Polish – 

Twinkle Eye Unicorn Fizzy 

(T)
Theme: My Little Pony
Description: A shifty holo tri-thermal changing from a navy blue, to green, then purple, with a dash of blue/green shimmer and flash of holo
Price: $13 / Cap: NONE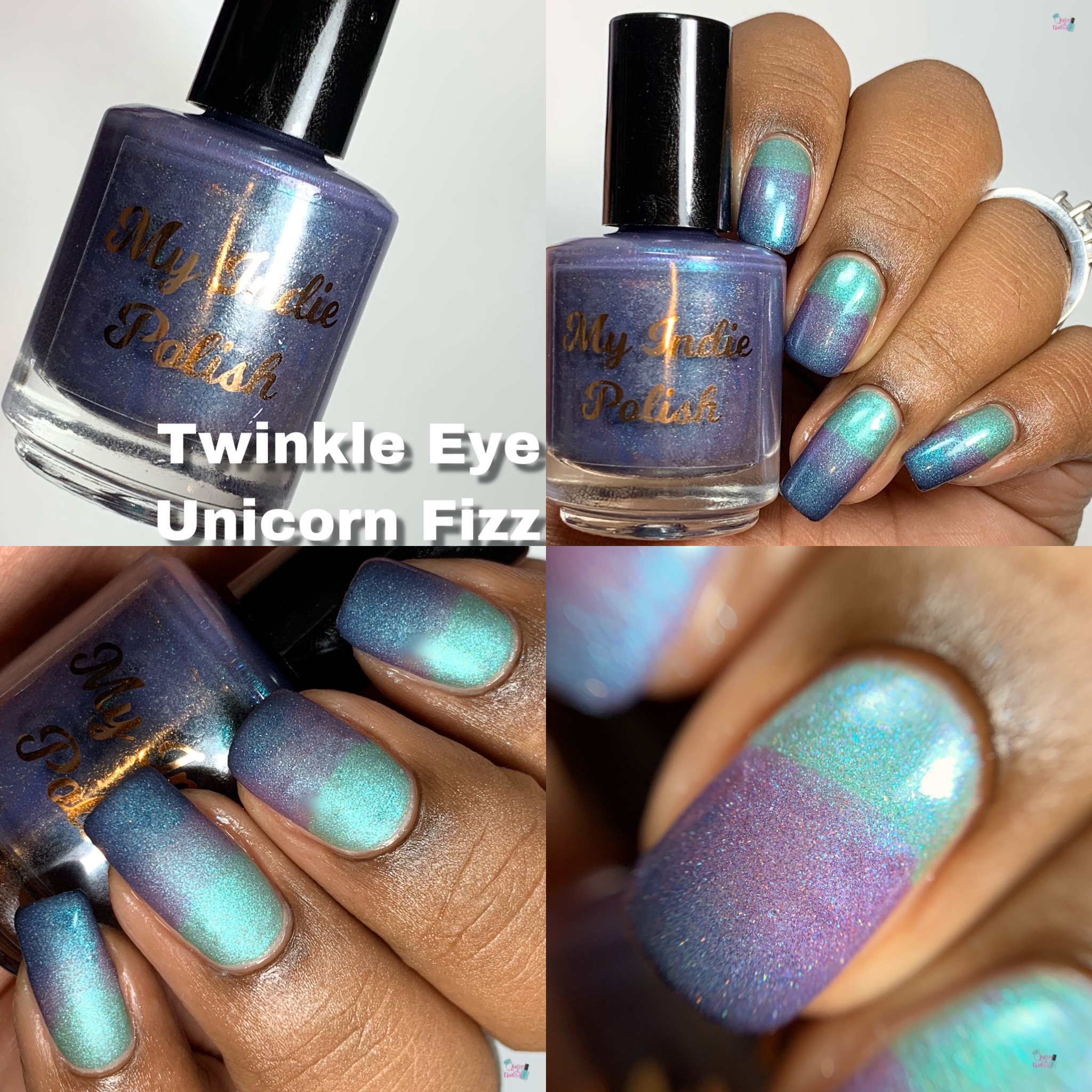 Night Owl Lacquer – I'm Allergic to Pollen & Social Situations
Theme: That 70's Show
Description: A edep forest green filled with copper/red/gold/green & gold/copper/green crystal chameleon flakes.
Price: $12.50 / Cap: NONE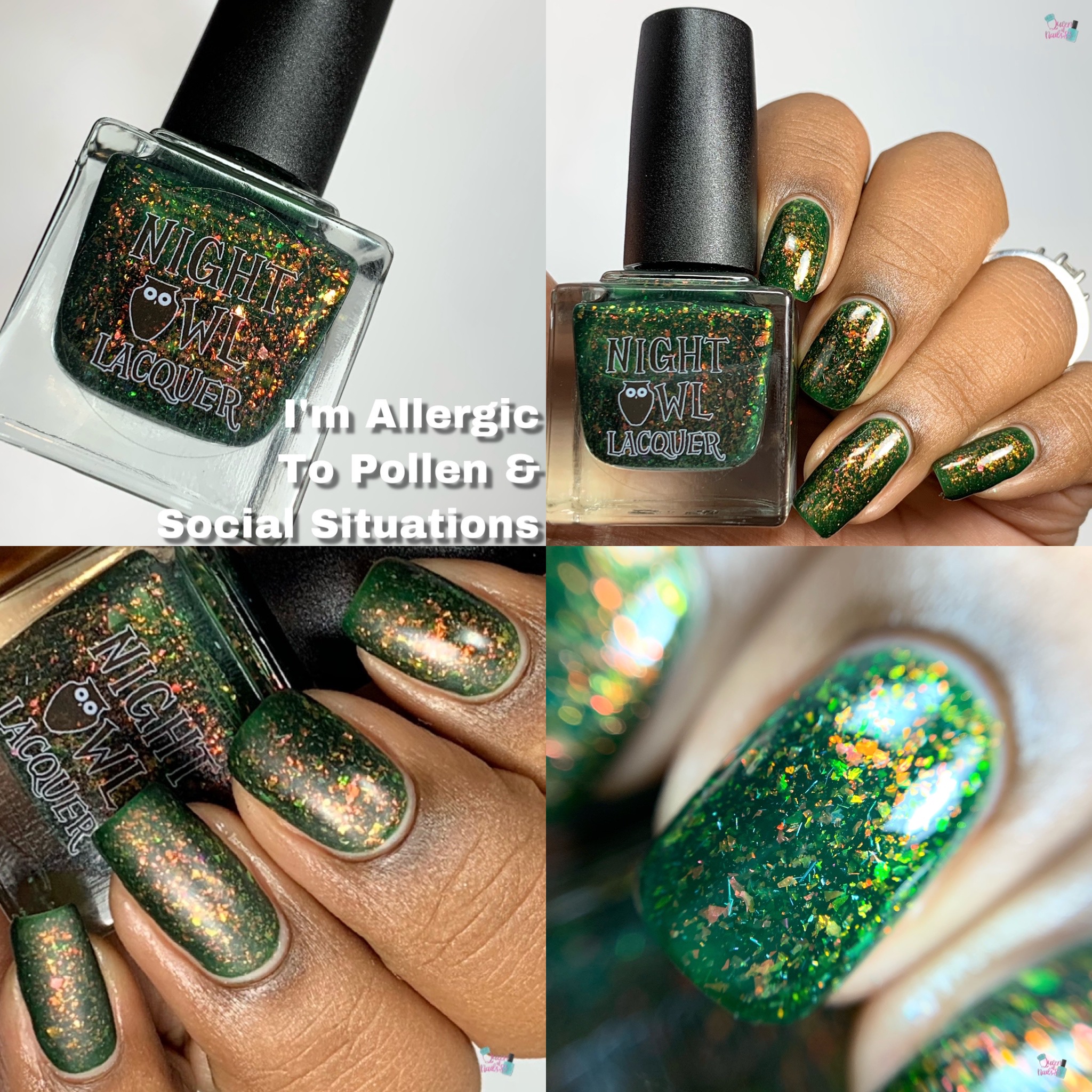 Rogue Lacquer – Fwooper
Theme: Fantastic Beasts
Description: A deep magenta holo with pink/purple holo glitters.
Price: $12.50 / Cap: NONE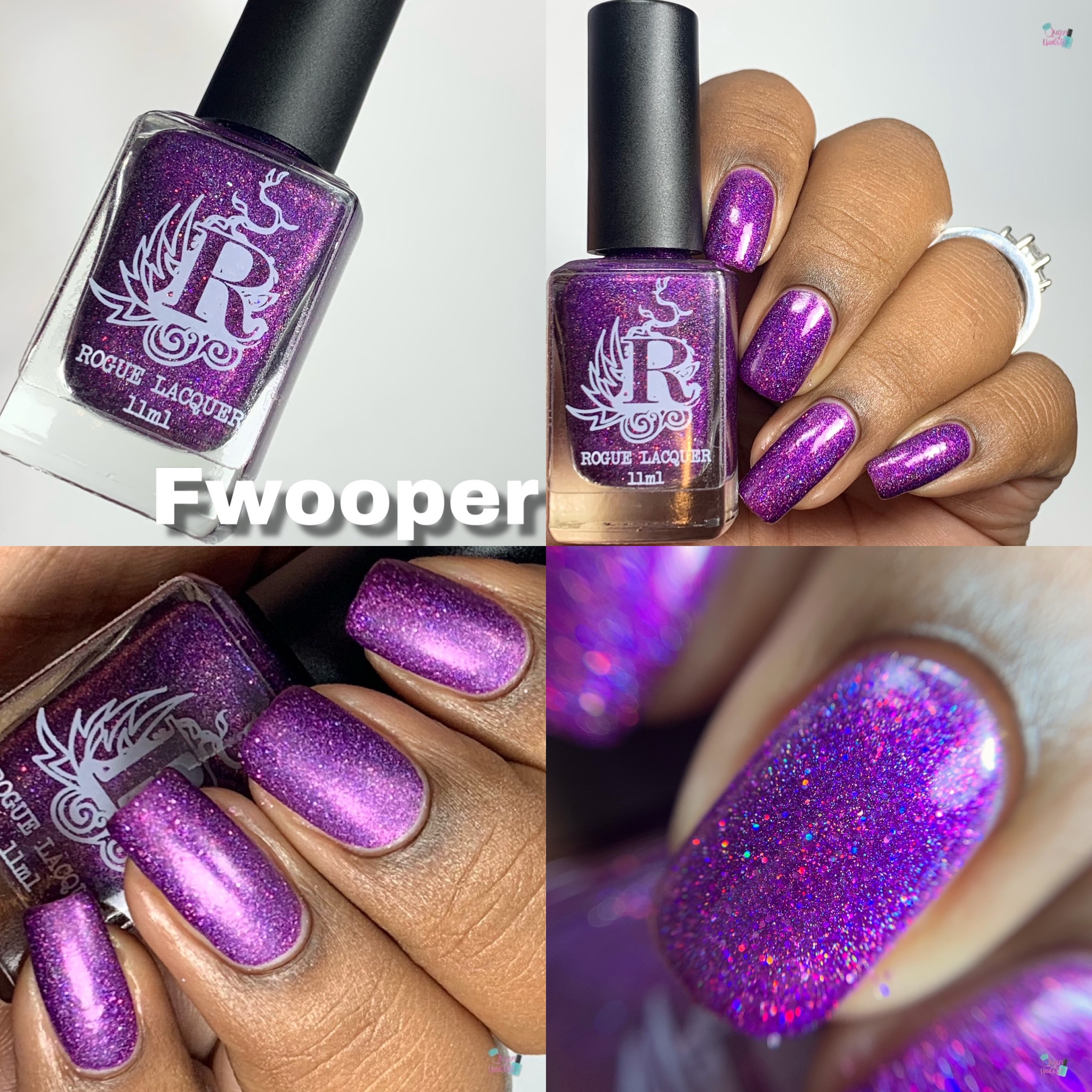 Supernatural Lacquer – Brotherhood
Theme: Fullmetal Alchemist
Description: A shimmery yellow gold semi linear holographic with gold shimmer
Price: $12 / Cap: NONE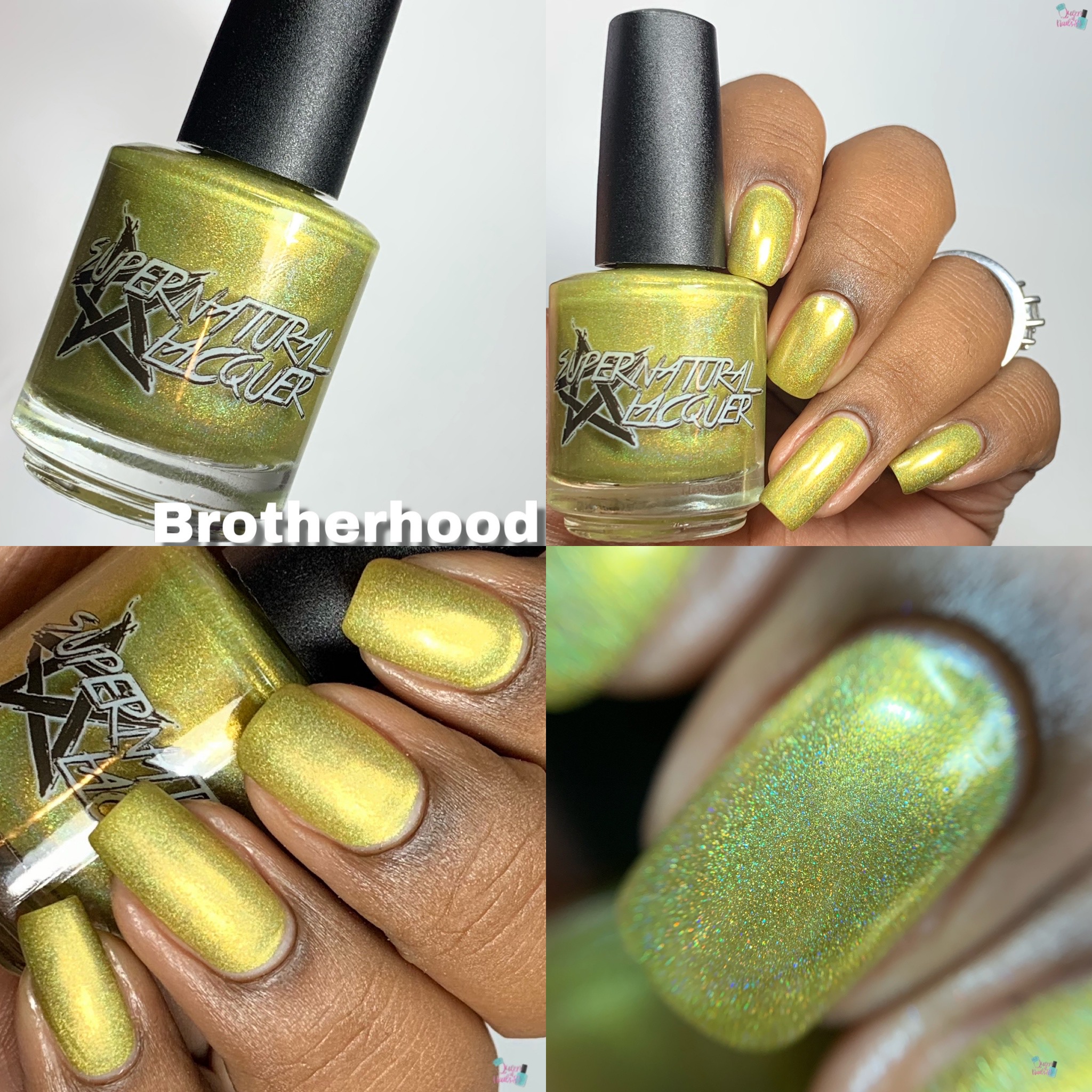 Turtle Tootsie Polish – Let's Get This Party Started
Theme: Pink
Description: A white crelly base filled with assorted neon glitters and of course pink shimmer 
Price: 11 / Cap: 100 bottles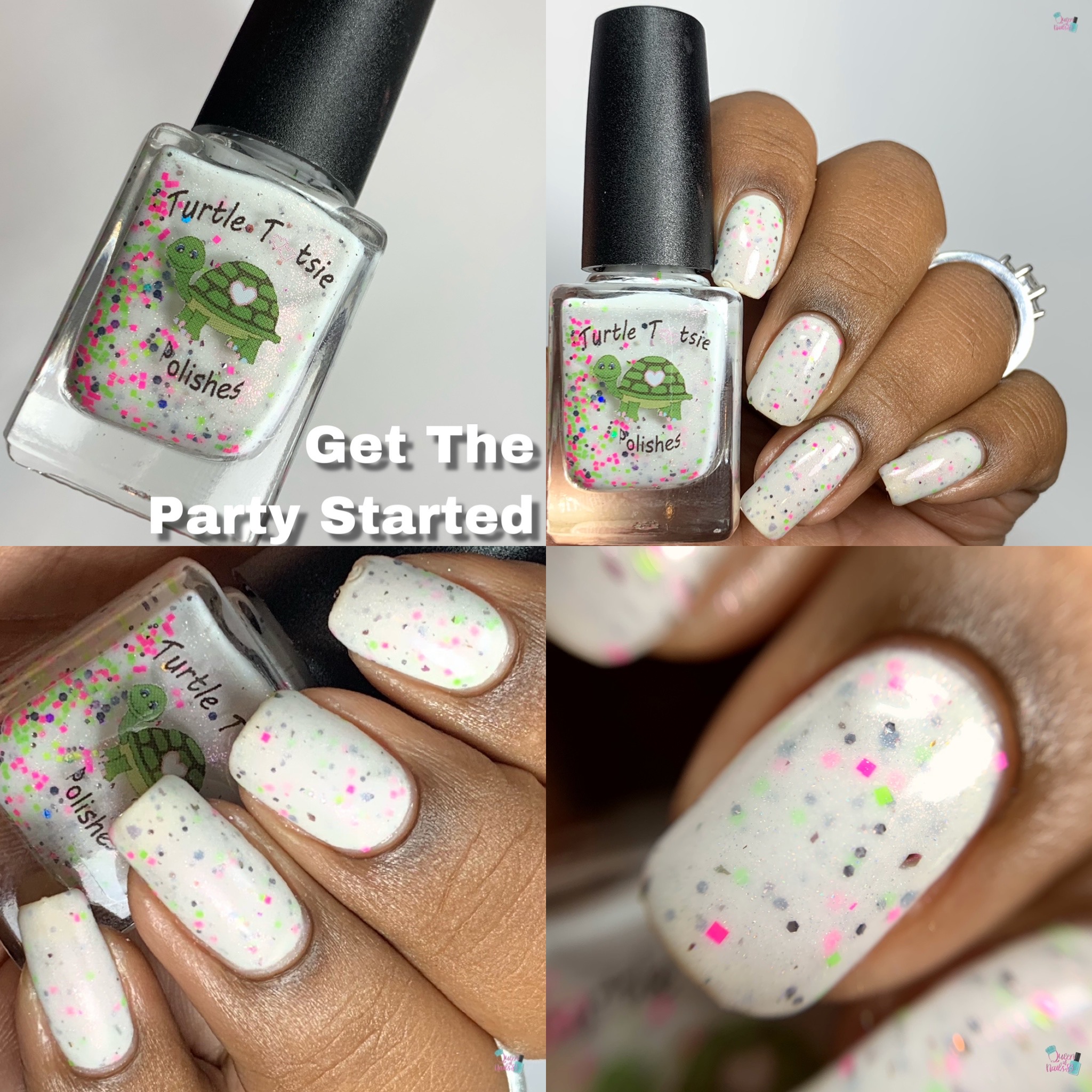 Under A Hula Moon – The Holiday Armadillo
Theme: Friends
Description: An Enticing Red Velvet Cake with Buttercream Icing for a festive holiday fragrance mixed with a little Wassail to smooth out holiday stress.
Price: $4.50 / Cap: NONE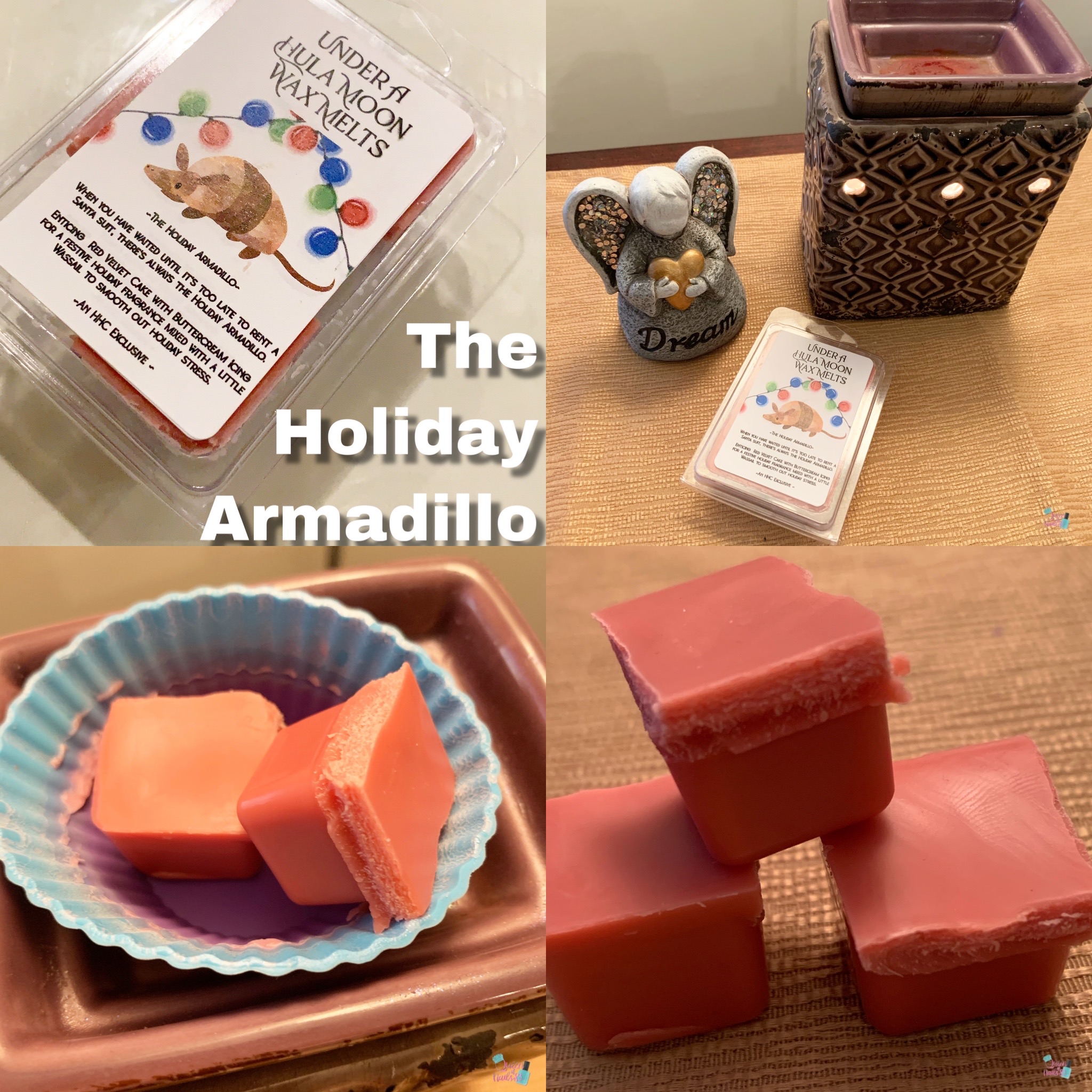 Wildflower Lacquer – You Cool, Man?
Theme: Dazed and Confused
Description: A emerald green jelly with green to blue crystal flakies, and red to gold UCC flakies with an aurora shimmer
Price: $13 / Cap: 100 bottles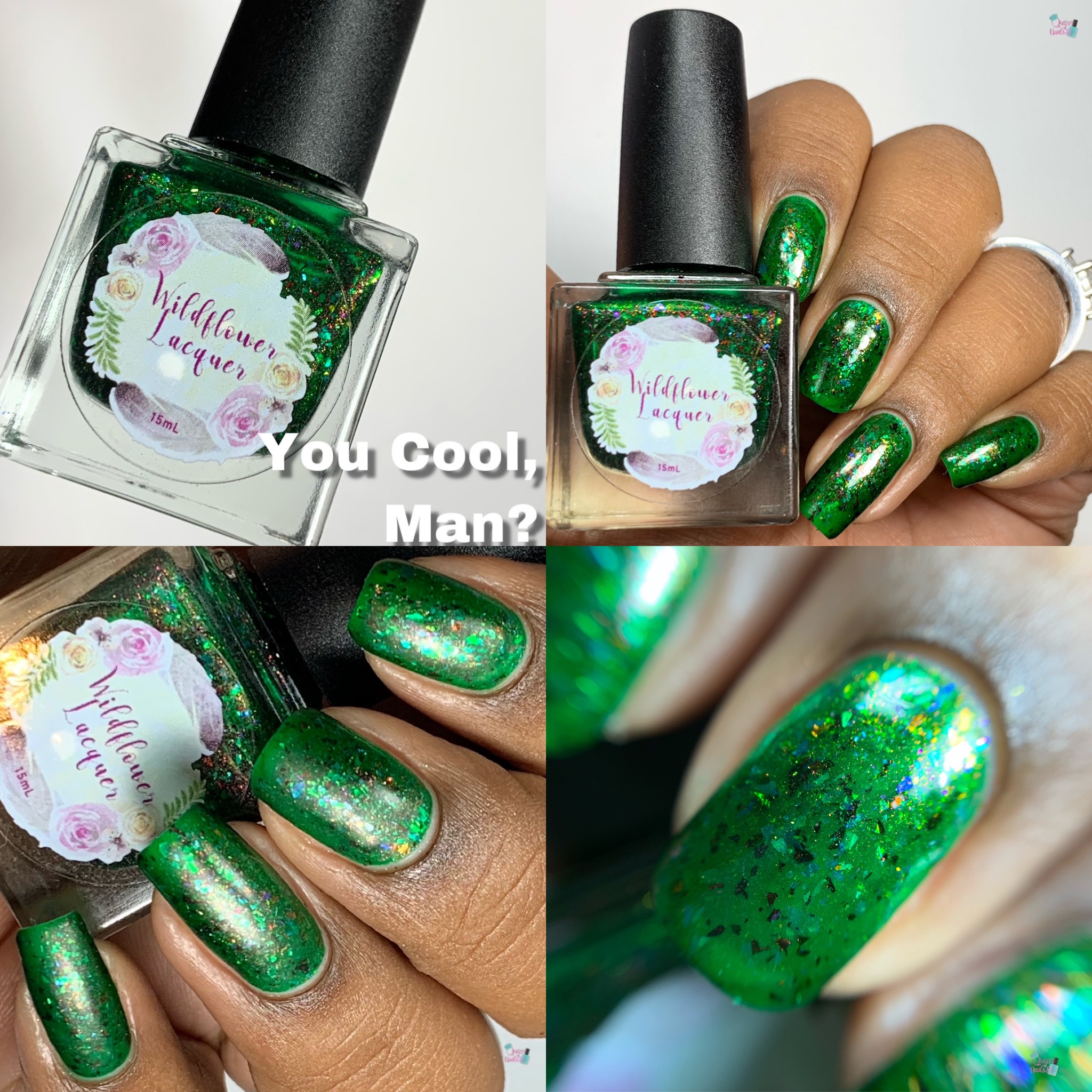 November 2019 Hella Handmade Creations (HHC)
Thursday, November 14th at 12:01am HST to Thursday, November 21st 11:59pm HST
Hella Handmade Creations
*Like, Comment and Subscribe*
Eat, Laugh, Polish, Repeat
Queen of Nails 83
💕