Hey Sugas!! Femme Fatale has a new COTM and FOTM releasing for November and let's just say…. they are amazing!!
Enjoy!
**All swatches are done using liquid latex base coat, glossy, QDTC and matte topcoat. Swatch photos are taken using artificial lights.**
COTM
China Roses
A demure pinkish coral base with strong violet sheen and scattered violet holographic glitters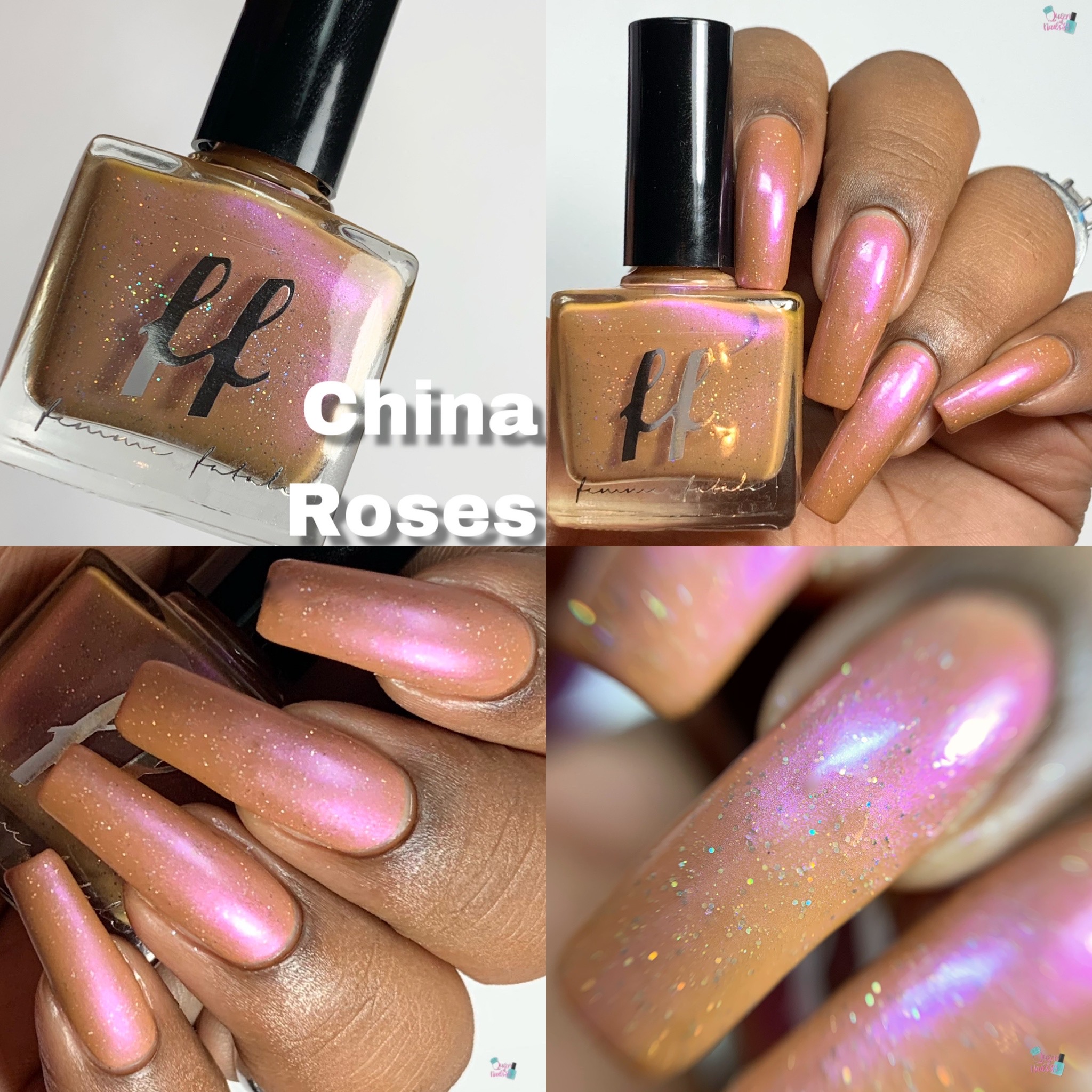 FOTM (FB Fan Group Exclusive)
Velvet Drapes
A blue based purple satin with a slight duochrome shift to gold; packed with holographic flecks and sapphire blue holographic microglitters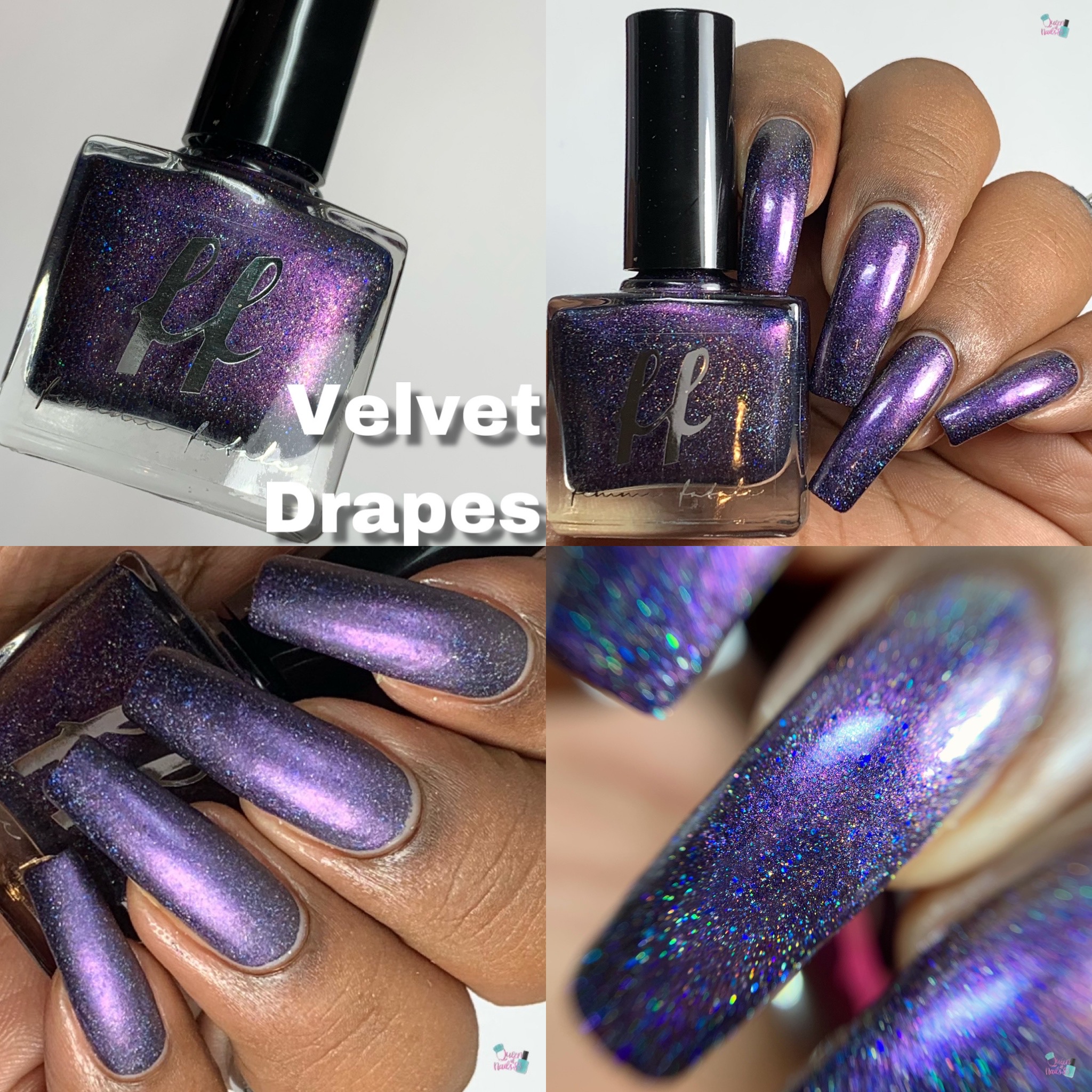 Femme Fatale Cosmetics – November COTM and FOTM
Opacity: swatch shown in 3 coats.
Price: NA
Availability: November 1st – 5th
Femme Fatale Cosmetics
*Like, Comment and Subscribe*
Eat, Laugh, Polish, Repeat
Queen of Nails 83
💕