Hey Sugas!!! Everyone knows if you say Beetlejuice's name three times he appears, right?! Well let's try it..
Beetlejuice, Beetlejuice, Beetlejuice
Nothing for me! Did he appear for you??
No? Better luck next time.
Guess we'll just have to suffice with the Beetlejuice inspired Collection from Ethereal Lacquer!
Enjoy….
**All swatches are done using liquid latex peel off base coat, glossy QDTC and matte topcoat. Swatch photos are taken using artificial lights.**
I Am of Sane Mind
A bright vermilion jelly full of fiery chameleon flakies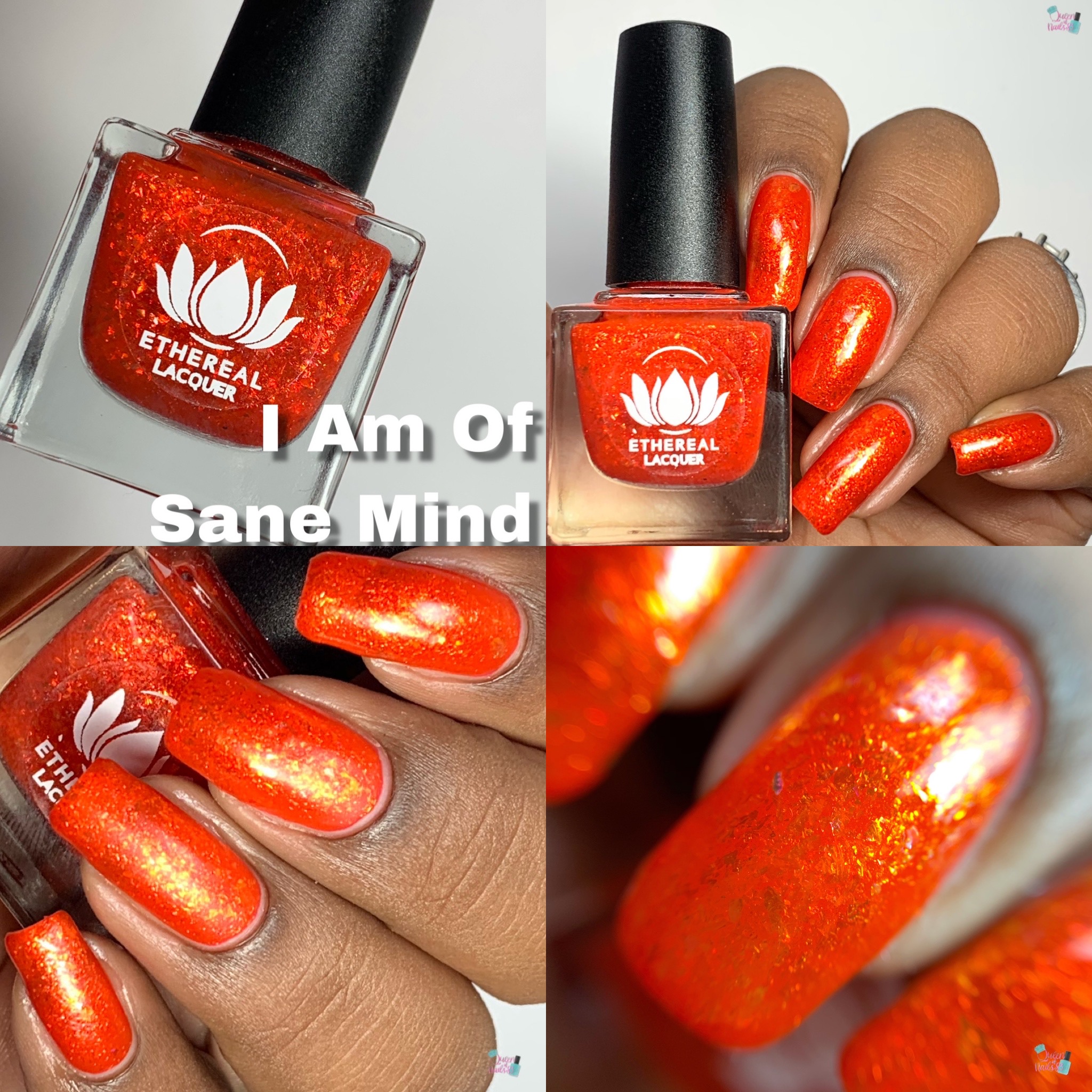 Ghost With The Most
A pale multichrome that shifts teal, green, blue to violet and orange at the extreme angles.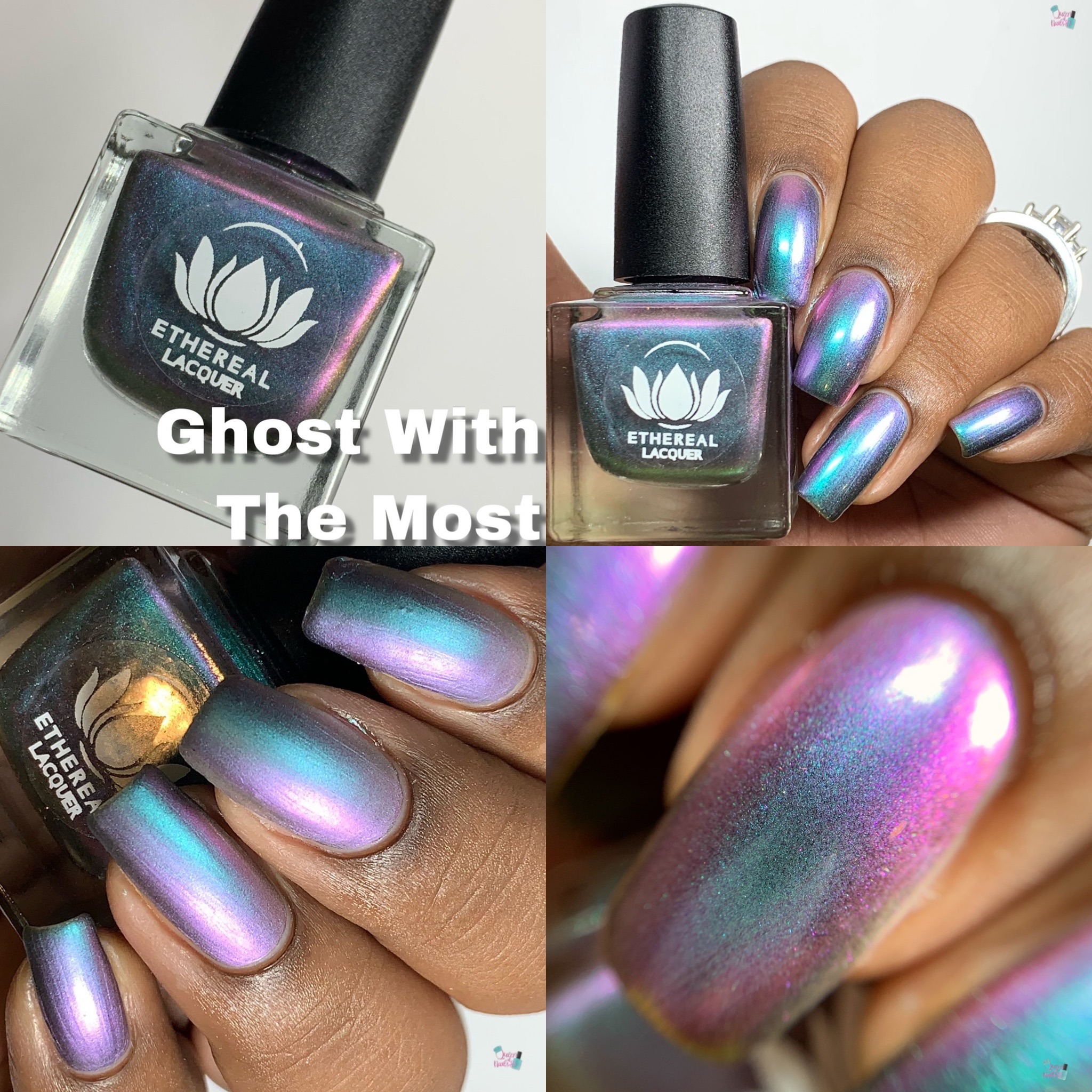 Miss Argentina
A spearmint creme base with green to violet color shifting shimmer.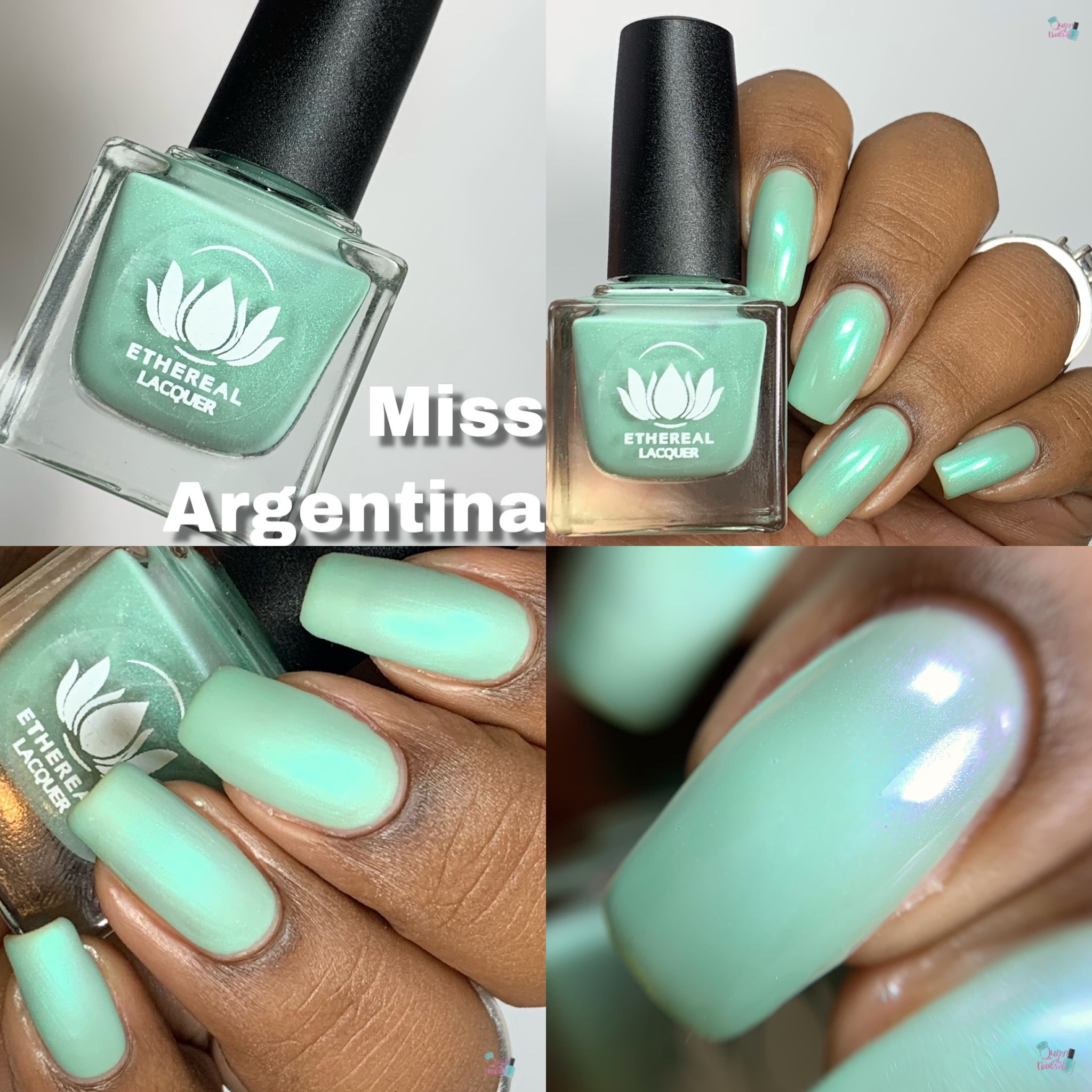 TIS Event Exclusives
Strange And Unusual
A pale icy periwinkle with a teal to violet shifting shimmer and holographic shimmers.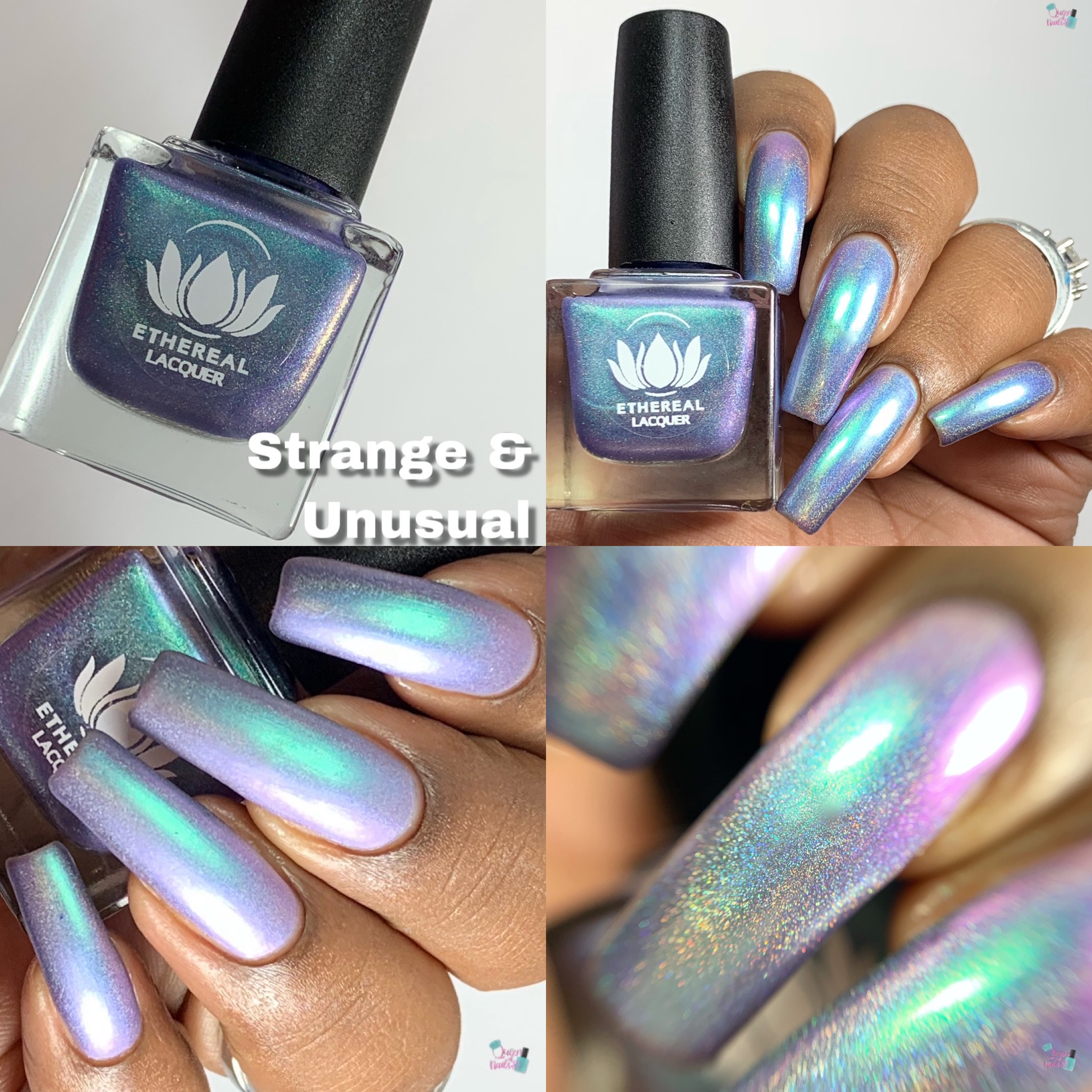 Ethereal Lacquer – Beetlejuice Collection (Partial)
Opacity: swatches shown in 3 thin coats 
Price: $12.50 and Exclusive $13
Availability: Monday, October 21st at 9pm et
Ethereal Lacquer
*Like, Comment and Subscribe*
Eat, Laugh, Polish, Repeat
Queen of Nails 83

💕