Hey Sugas!!! This holiday season, let us give thanks. Whether it's for good health for you and your loved ones, a new baby, new job or promotion that you may have received this year or even for learning a new skill, there is so much to be grateful and thankful for.
I personally am thankful for:
…my husband, children and extended family
…a roof over my head and clothes on my back
…my health, although not perfectly, it could be much worse
…life lessons that can help me grow
…the stress I feel, for it pushes me to get the job done
The founding makers of The Holo Hookup are sharing and showing their thanks through the November Holo Hookup and they invited Turtle Tootsie to be apart of the action. The awesome quad has create 4 stunning polishes inspired what they are thankful for.
In the comments, share what you are thankful for!
Enjoy!
**All swatches are done using liquid latex peel off base coat, glossy, QDTC and Matte Topcoat. Swatch photos are taken using artificial lights.**
Cupcake Polish
–
Thankful for Love
A rich berry red linear holographic nail polish with a sprinkle of red and blue holographic  micro glitters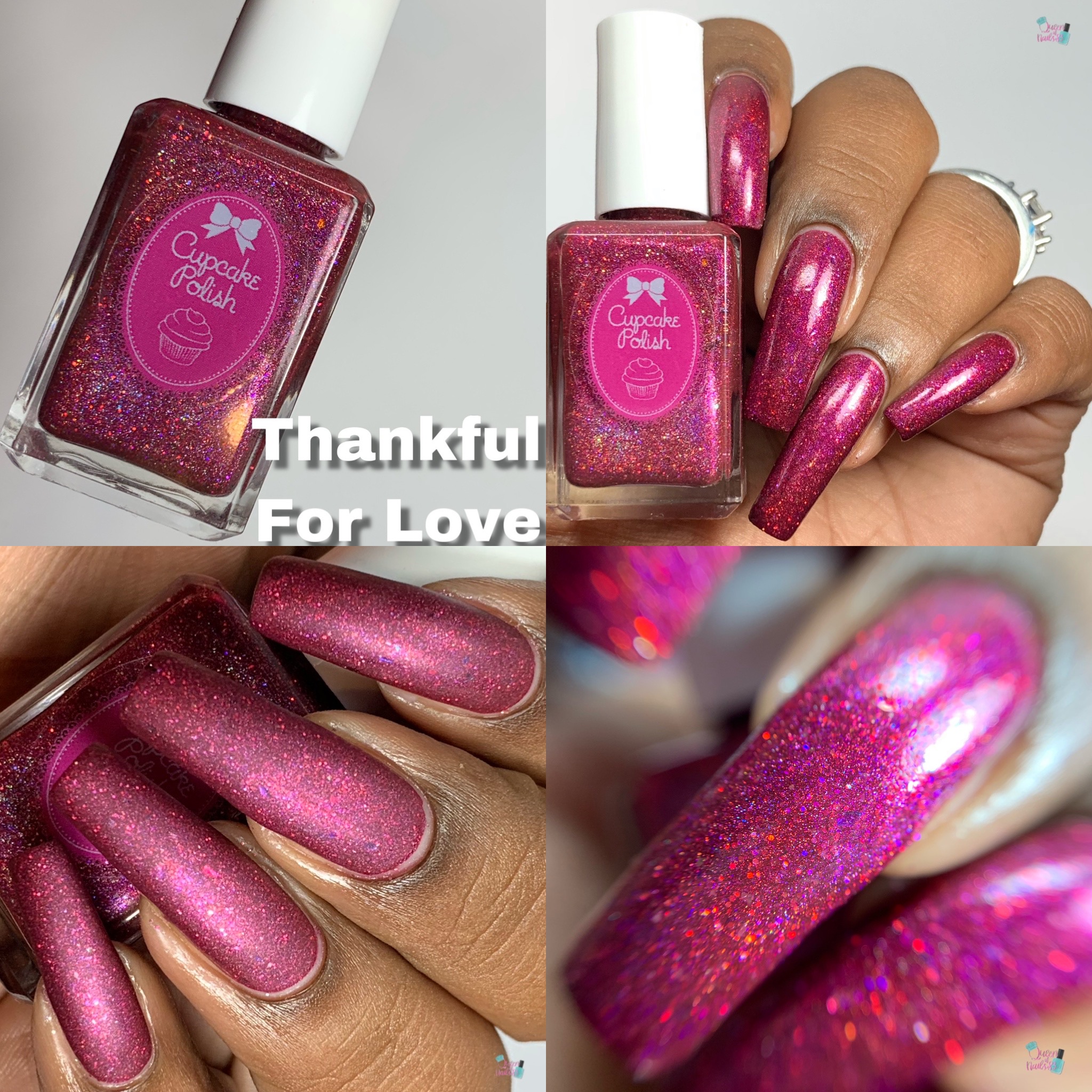 Different Dimension
–
Thankful for My Children
A deep violet linear holographic polish with added UCC flakes, holographic microglitter, and holographic  microflakies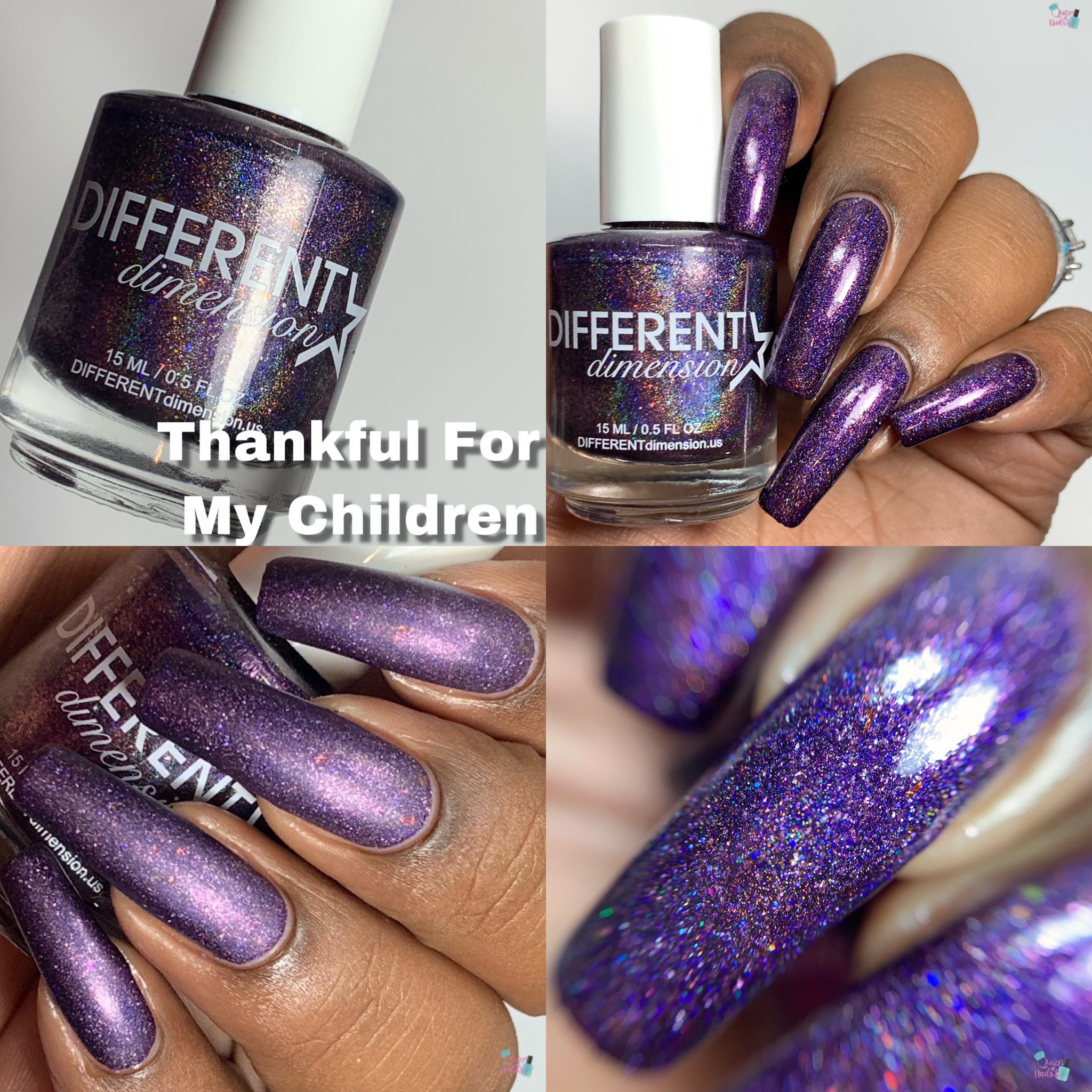 Glisten
&
Glow
– Thankful for Health
A darkened midnight blue linear holo polish with added holo flakes, blue/teal, purple to pink, orange to red UCC flakes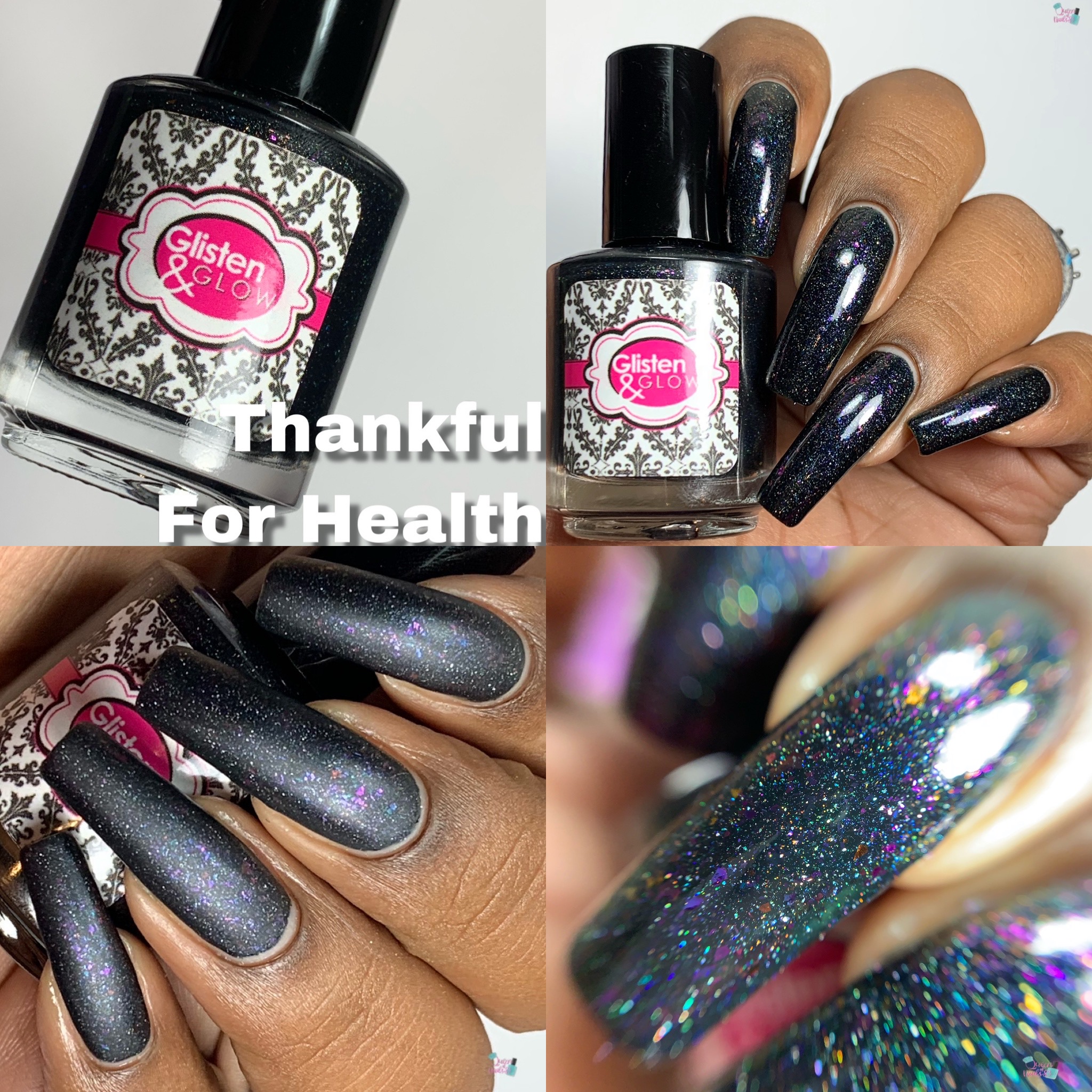 GUEST MAKER: Turtle Tootsie 
– Thankful for Friends
A deep emerald green holographic Polish with electric blue micro flakies and aqua shimmer sparks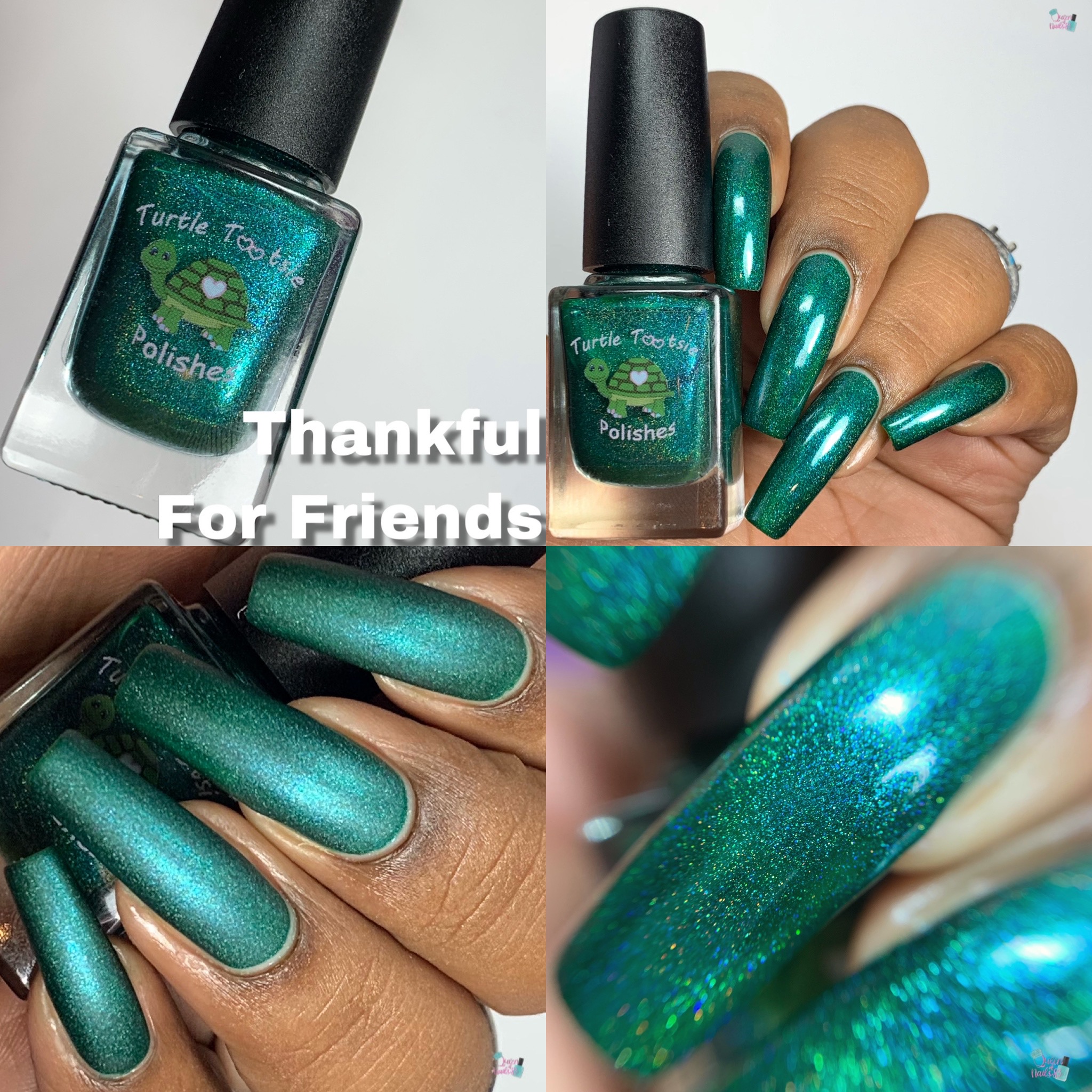 The Holo Hookup – November 2019: The Thankful Box
Opacity: swatch shown in 3 coats.
Price: $40
Availability: Monday, October 21st at 9pm EDT- Monday, October 28th at 9pm EDT
 The Holo Hookup
*Like, Comment and Subscribe * Like, Comment and Subscribe * Like, Comment and Subscribe*
Eat, Laugh, Polish, Repeat
Queen of Nails 83
💕